Product benefits generator is a useful tool for brands. For a brand or business describing its product and services to the audience is a vital thing. GetGenie AI has brought such a handy template to produce product descriptions and benefits.
Let's check how GetGenie AI Feature – Benefit template can help you.
Product benefits generator- GetGenie AI Feature – Benefit #
You can use the Feature – Benefit framework in two different ways.
Using GetGenie Dashboard #
Navigate- Your WordPress Admin Dashboard → 1.Get Genie → 2. AI Writing → 3. Search Feature – Benefit → 4. Select and start using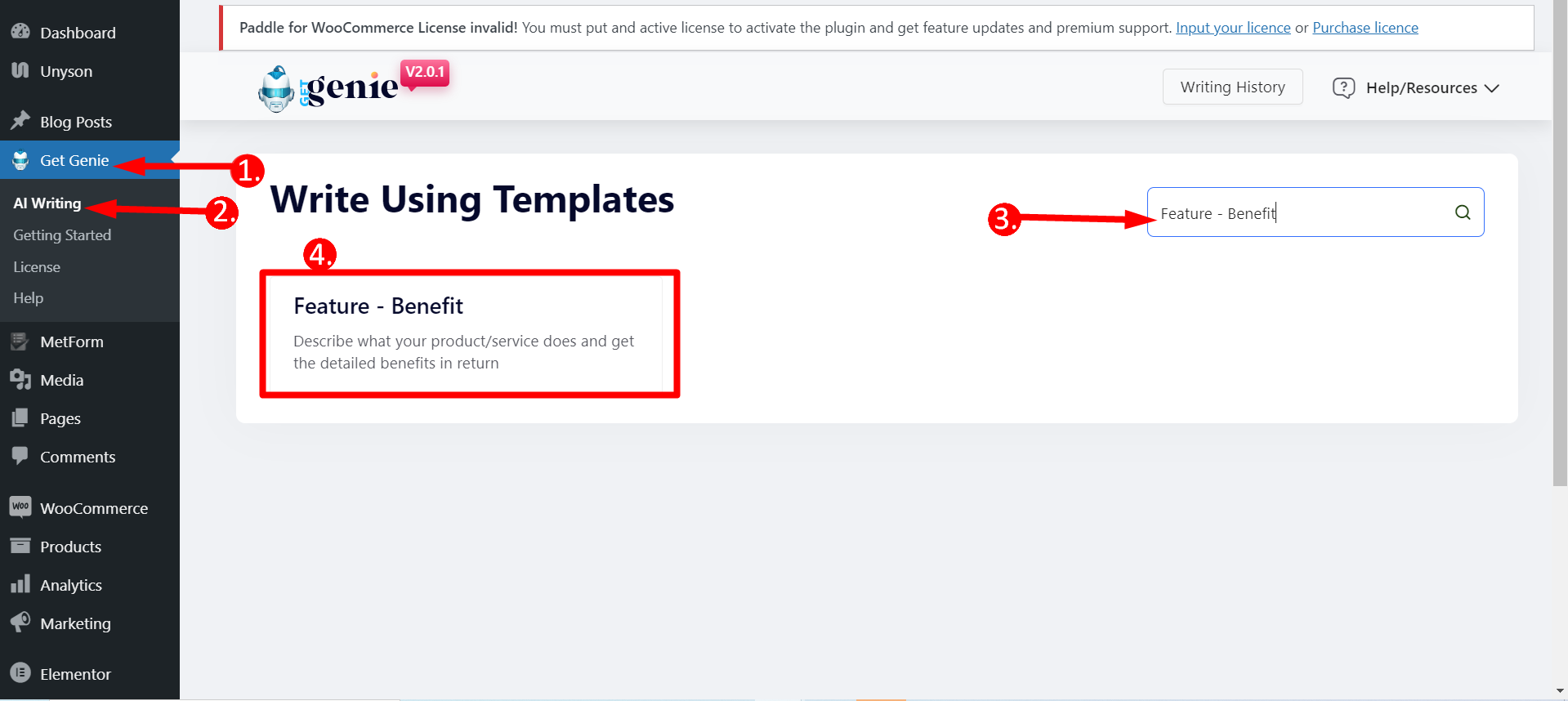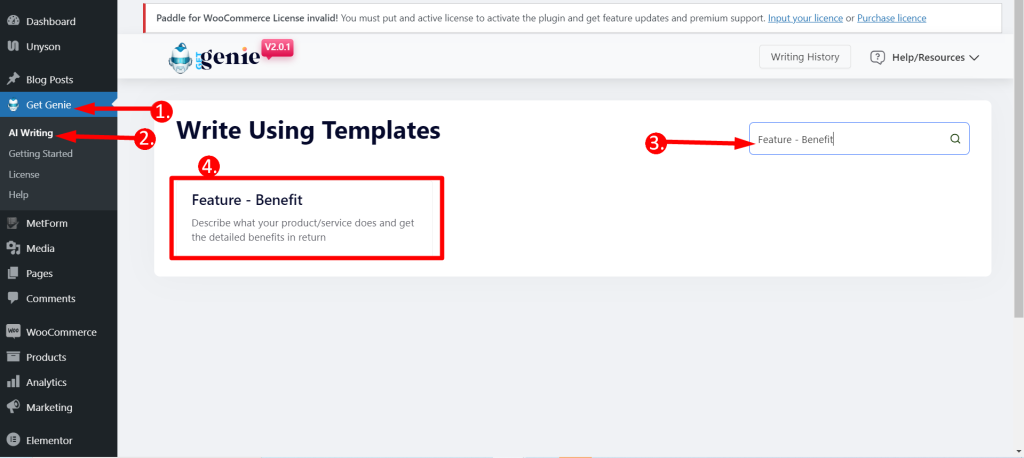 Write your the Product name
Write Feature description in the box
Choose any Language based on your preference
Select output Tone
Set the Creativity Level according to your wish (up to 5). The levels define how much creative output you want. The bigger the number the more creative output it will provide.
Set the Result Limit according to your wish (up to 10). This will determine how many varieties of outputs you want to generate
Finally, Click WRITE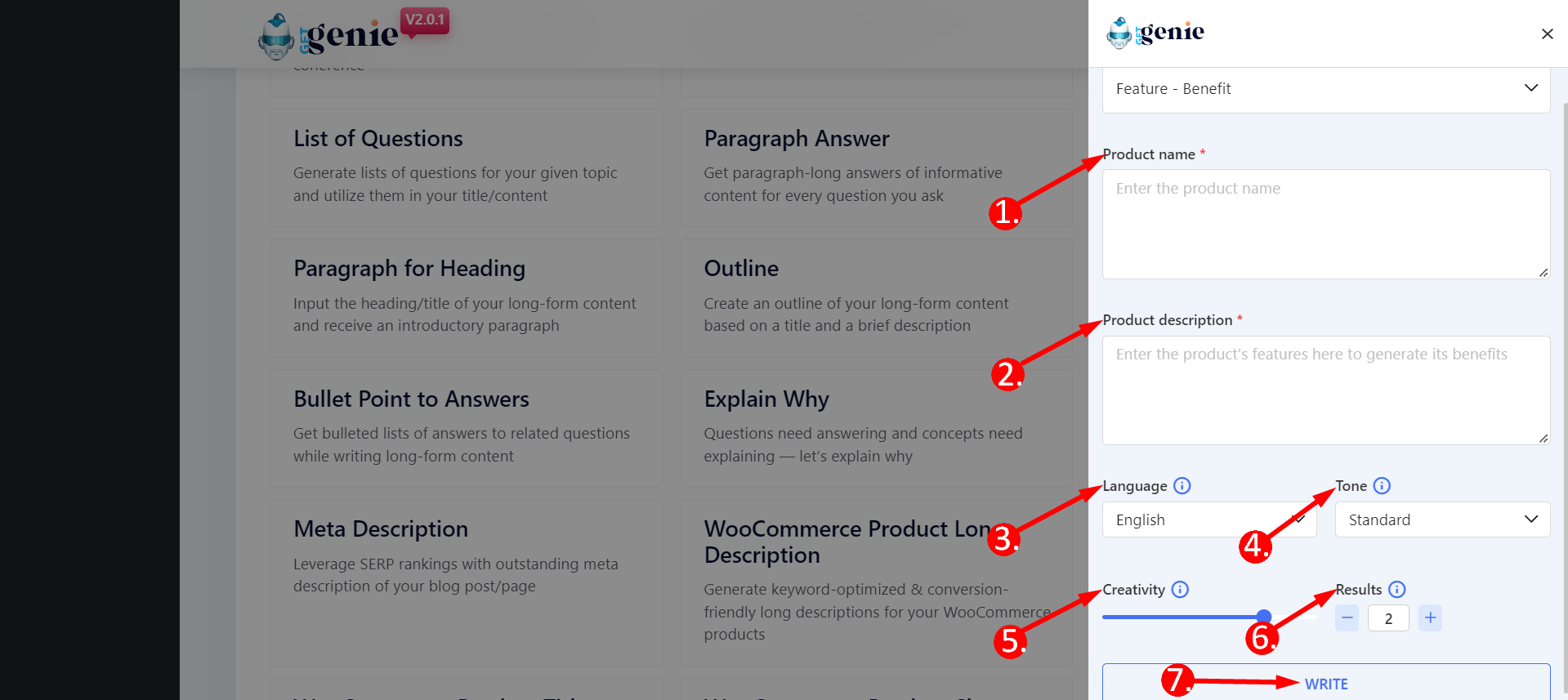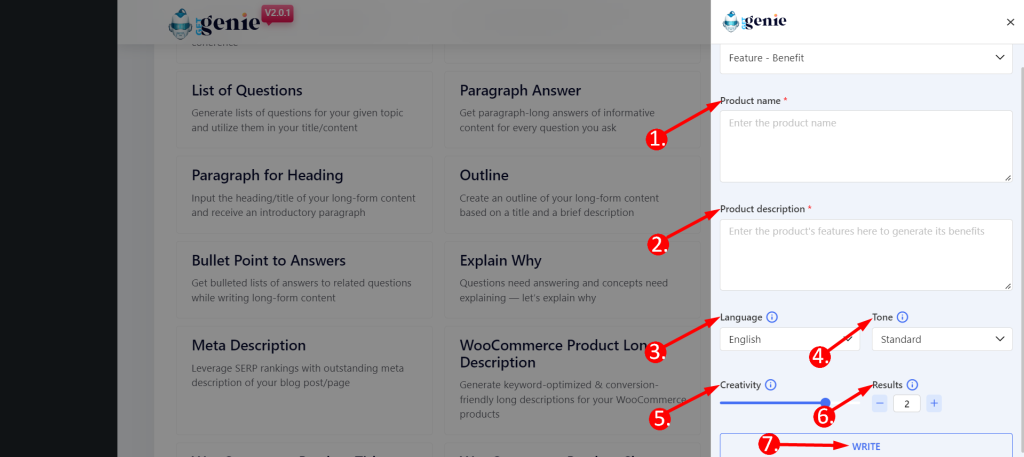 See the example below –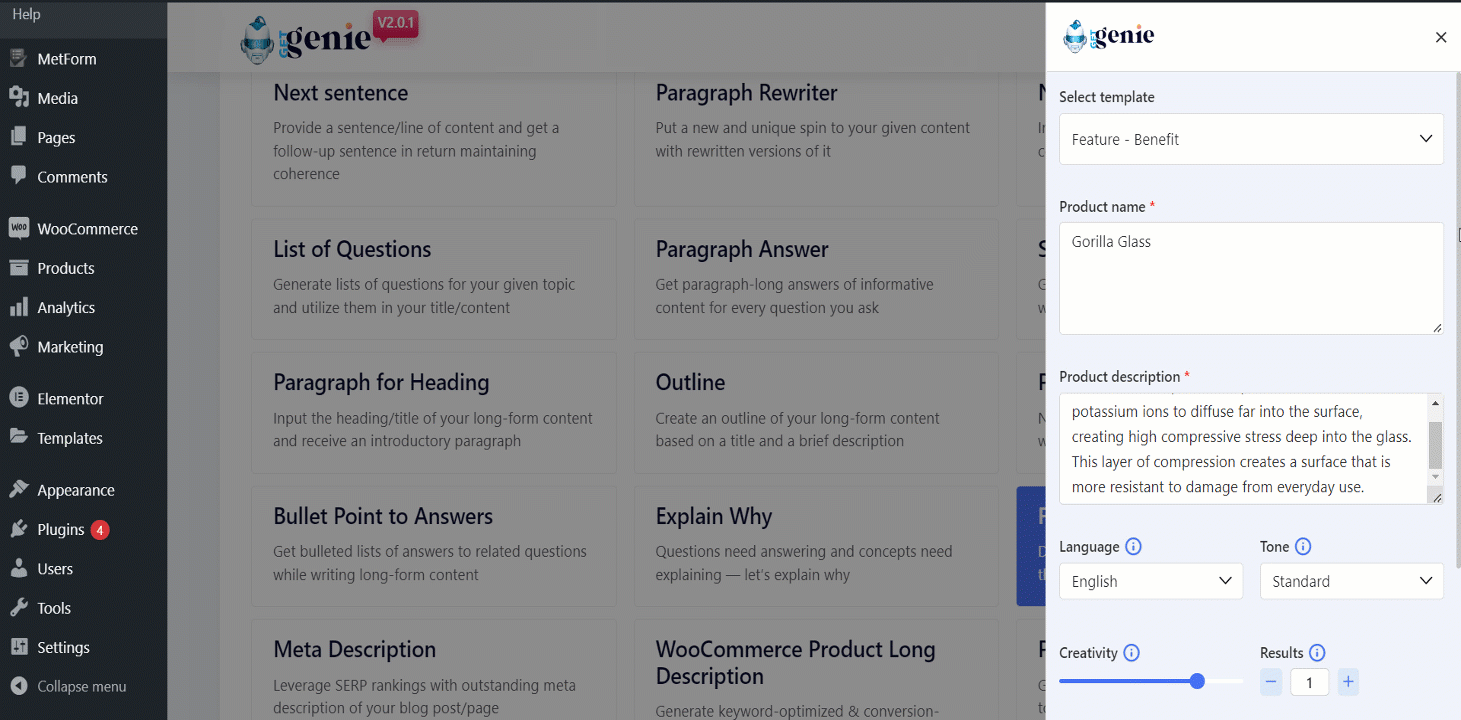 You can click on the content that you want to use and it will be copied to your clipboard. Now, paste it anywhere you want and start getting more conversions!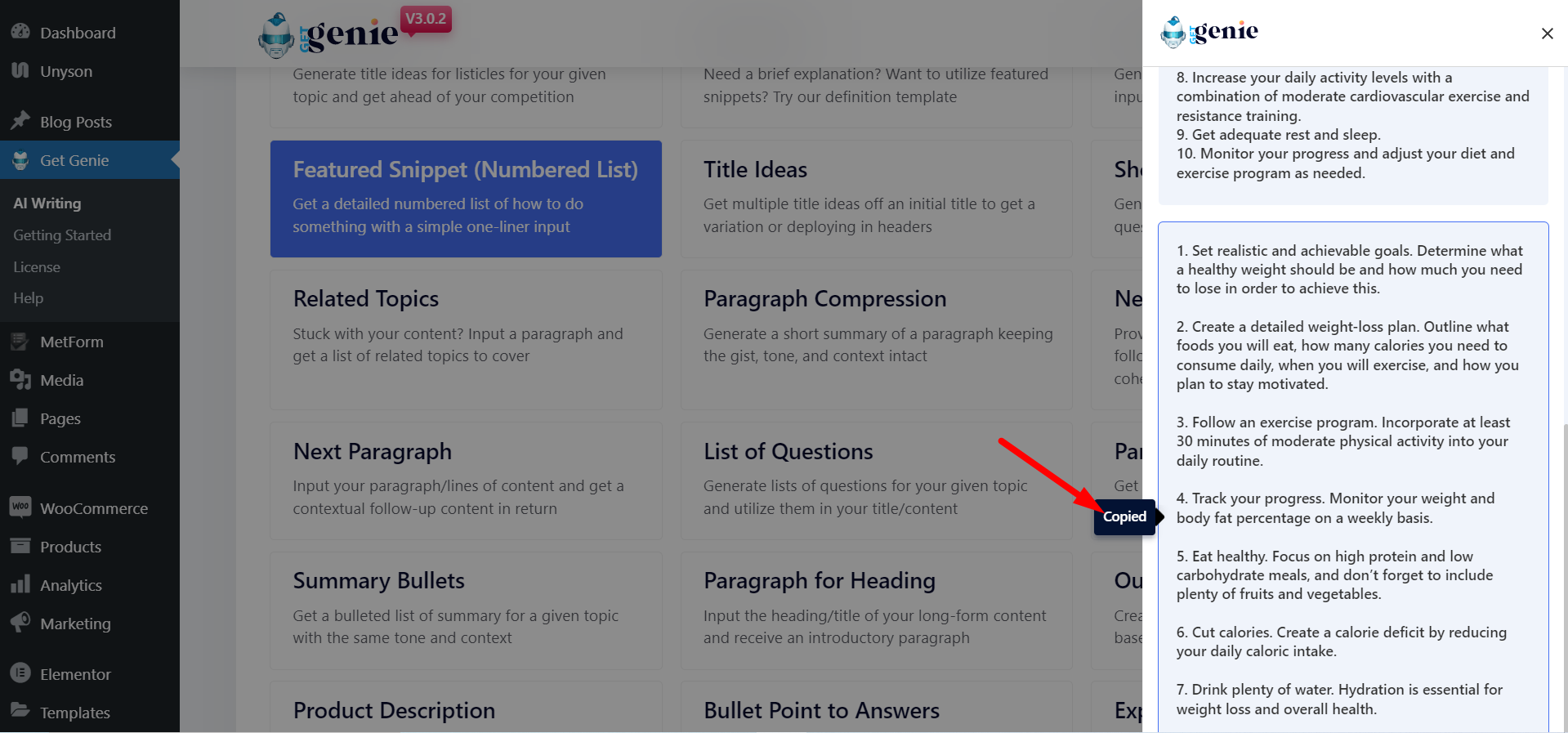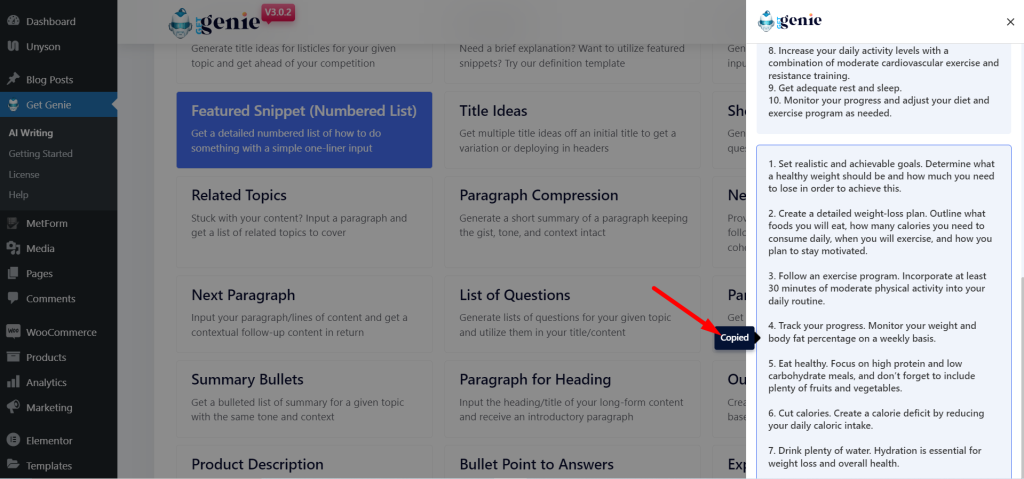 Using Feature – Benefit template inside Post/ Page #
From WordPress menu go to Posts/Pages
Create a new post/page or edit an old content
Click on Write For Me.
Now, click on Feature – Benefit.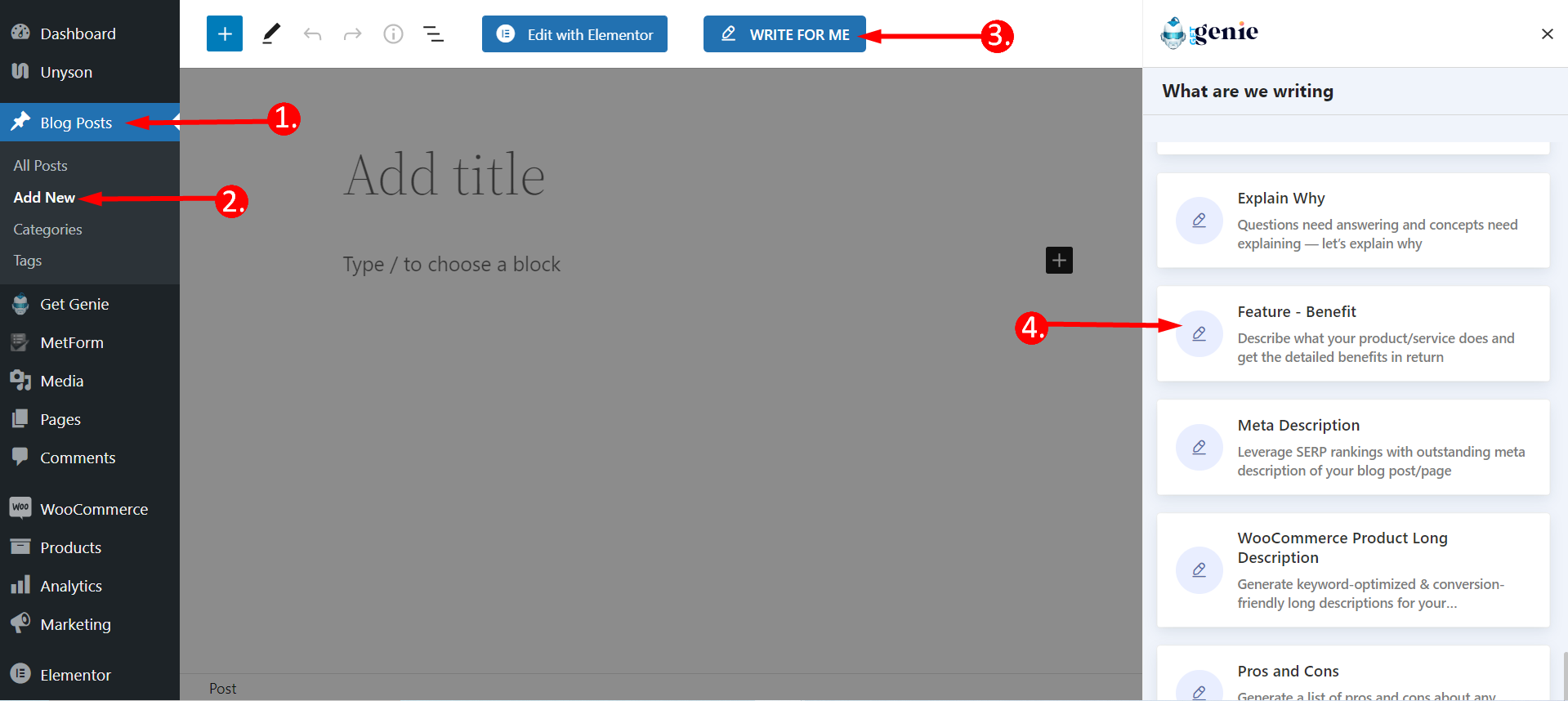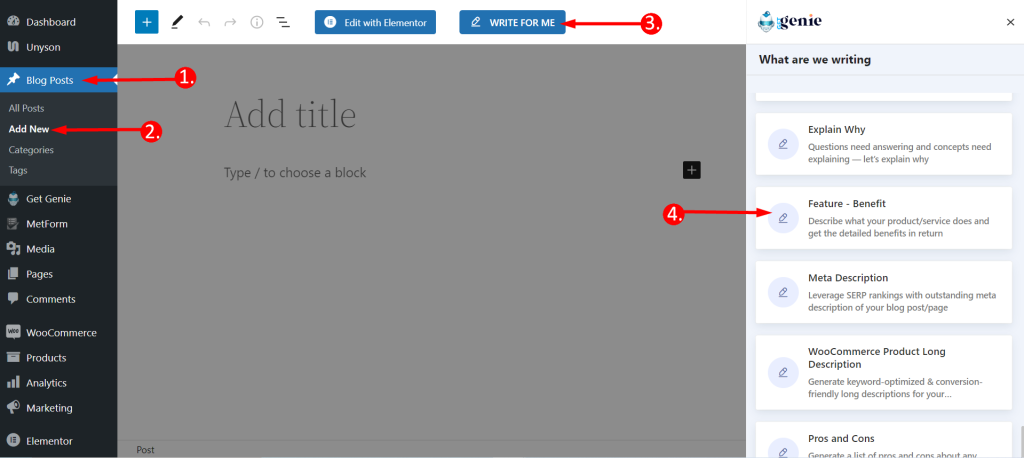 Here, the panel is exactly the same as before. Add your context, set creativity and output limit. Afterward, press the Write button and GetGenie AI produce your content.
After getting the results you can click on the one you prefer and it will be copied to the clipboard. Then use it anywhere you want. You can also click on the blue '+' icon top-right corner of the content and insert it directly into your post.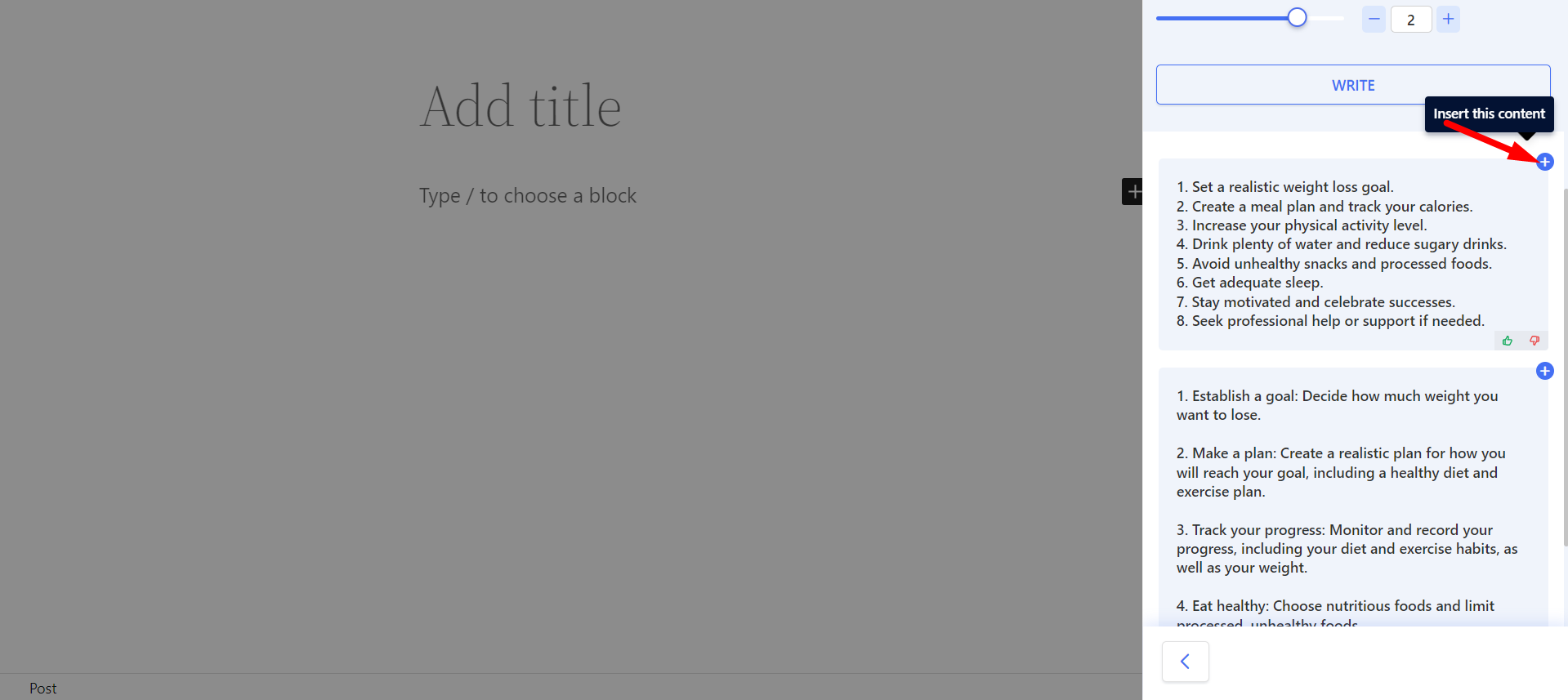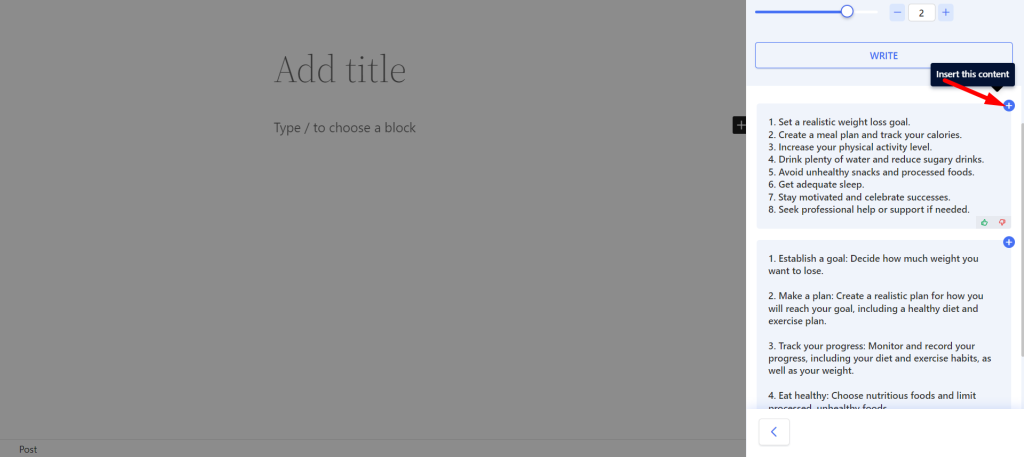 Feature – Benefit template using Shortcut key #
Using backslash(\) you can find Feature – Benefit while writing or editing a content.
Type backslash(\) while writing a content
Find Feature – Benefit from the option box
Select and rest of the steps are the same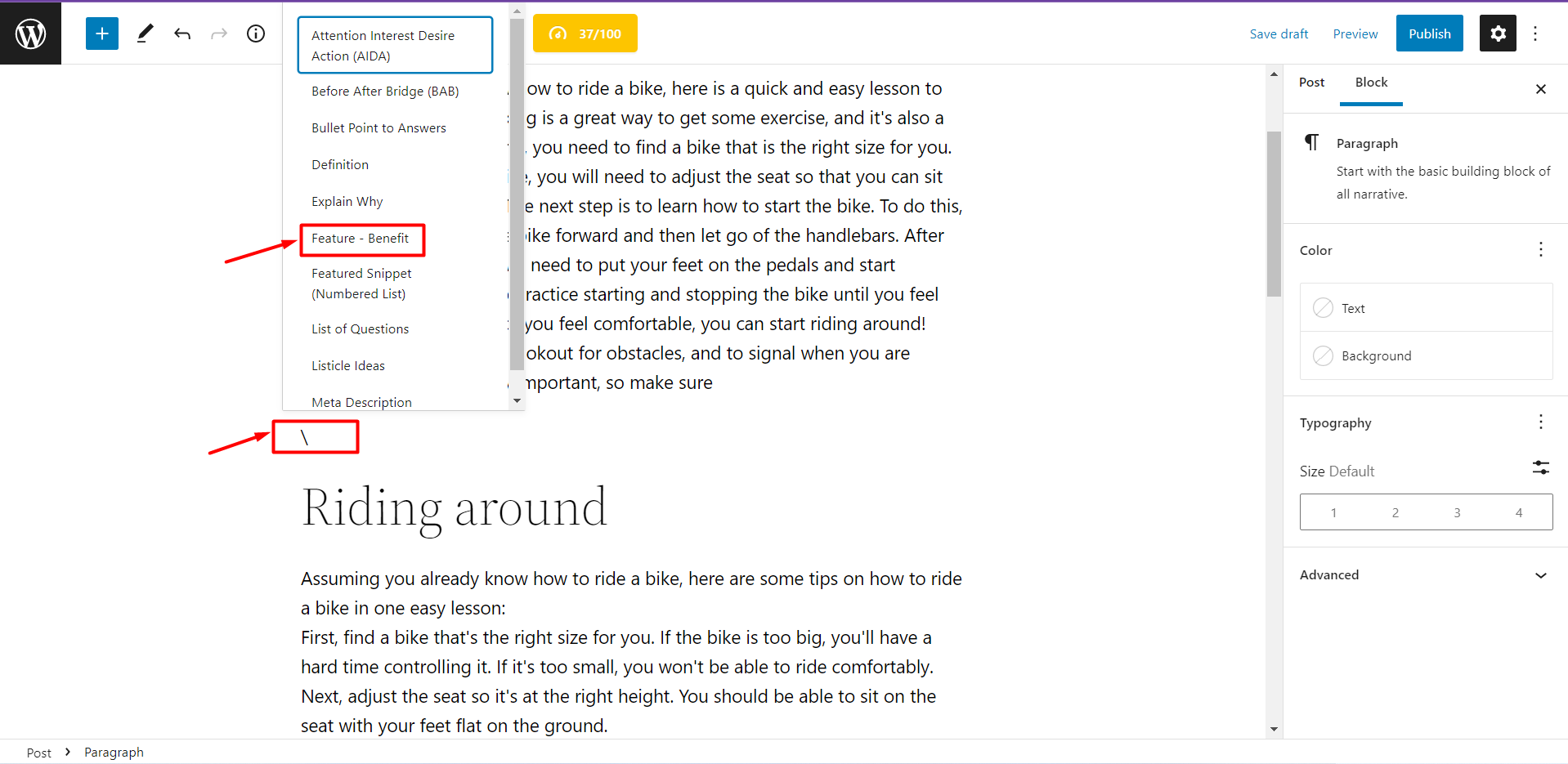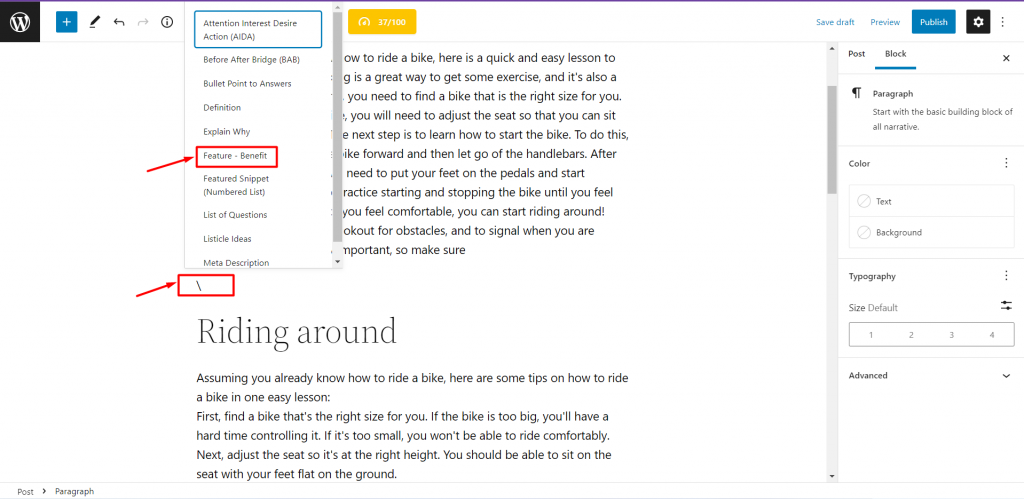 Hope this product benefits generator helps you to fast your working process. You can try Feature – Benefit for any service or product. Visit GetGenie AI!
Recipe to write with Feature – Benefit template #
For your convenience we are sharing an output generating recipe example here-
Inputs #
Product name – Gorilla Glass
Product description – Gorilla Glass's special composition enables the potassium ions to diffuse far into the surface, creating high compressive stress deep into the glass. This layer of compression creates a surface that is more resistant to damage from everyday use.
Creativity Level- 4
Set Result Limit- 1
Output #
Standard benefits:
Gorilla Glass is resistant to damage from everyday use.
It is a better choice for those who want their phone to last longer.
Emotional benefits:
You'll be able to live your life and not worry about your phone getting scratched up all the time.