SERP Visualizer helps you observe the significant metrics of your competitors' content. GetGenie has introduced a quick and neat feature to help you visualize these important metrics.
Check the documentation and make your SEO journey a bit easier.
How to Get a SERP Visualizer #
For any blog you can check SERP visualizer results using Genie Blog wizard. The wizard allows you to fetch data easily.
Step 1: Data Fetching #
The quick steps for data fetching are –
Select any blog, click WRITE FOR ME
Choose Blog Wizard
Turn ON SEO mode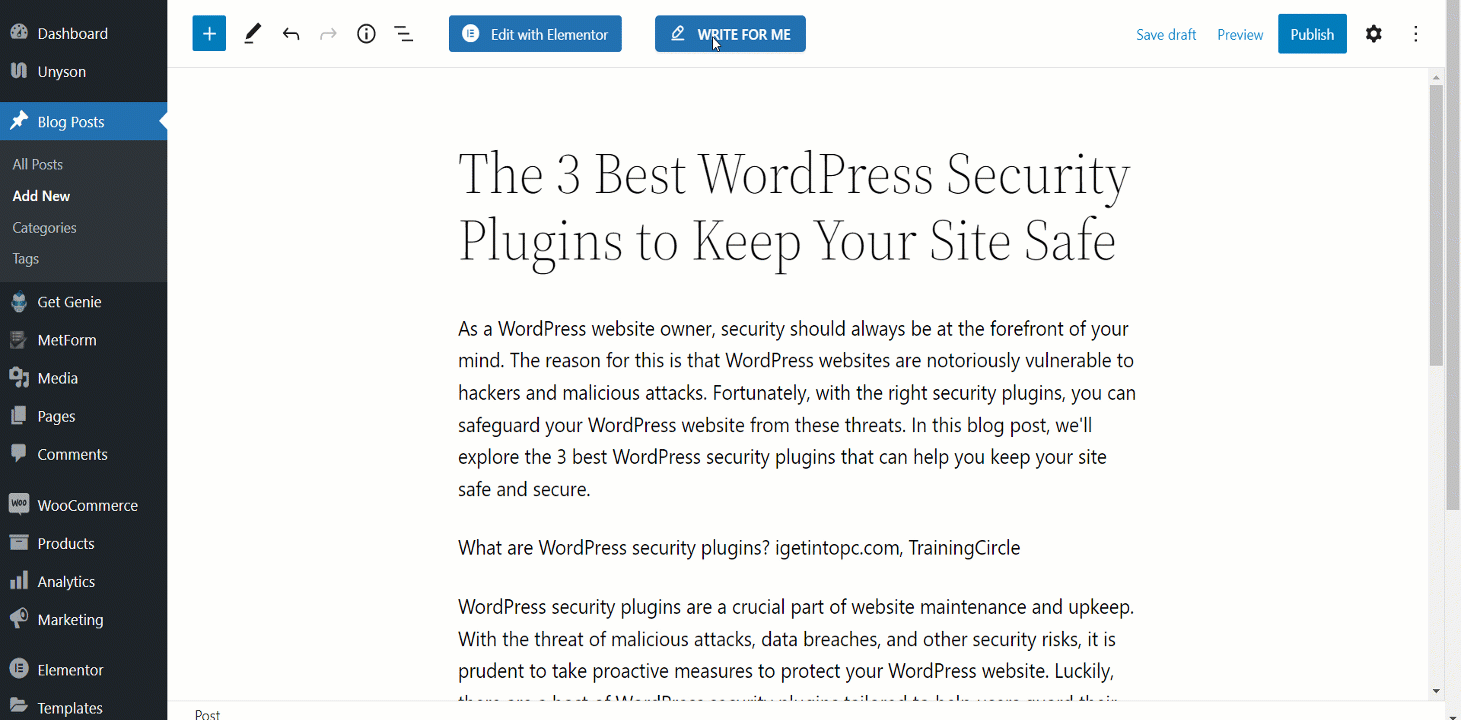 NOTE:
 For more details on fetching data on SERP competitors, you can check 
Competitor Analysis
 documentation.
Step 2: Exploring Data #
Content Score Tab #
After successfully fetching data you will find two tabs. The first tab is content score tab that consists of your content analysis report and suggestions based on the given and NLP keywords.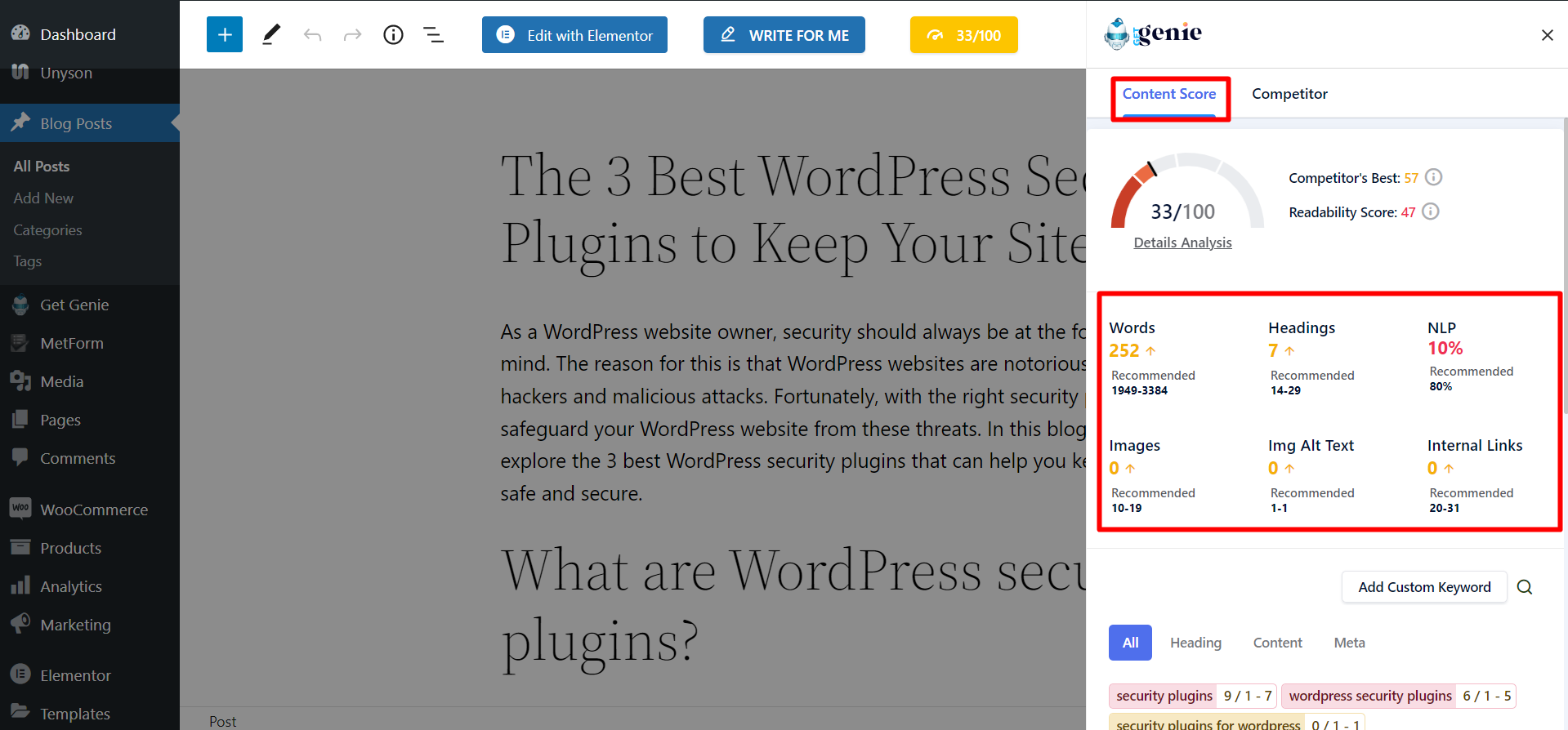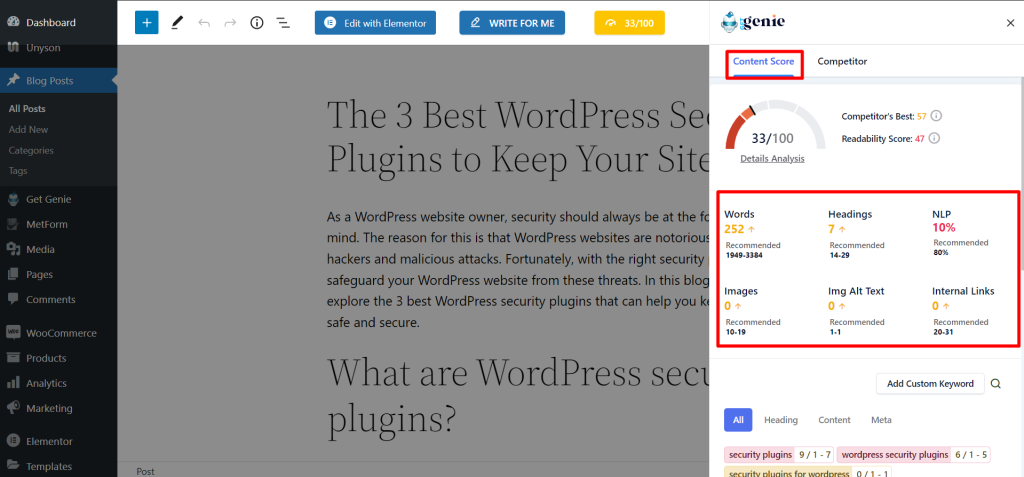 Competitor Tab #
Next, move to the Competitor tab
Turn On SERP Visualizer
A panel will be appeared on the left, the SERP Visualizer metrics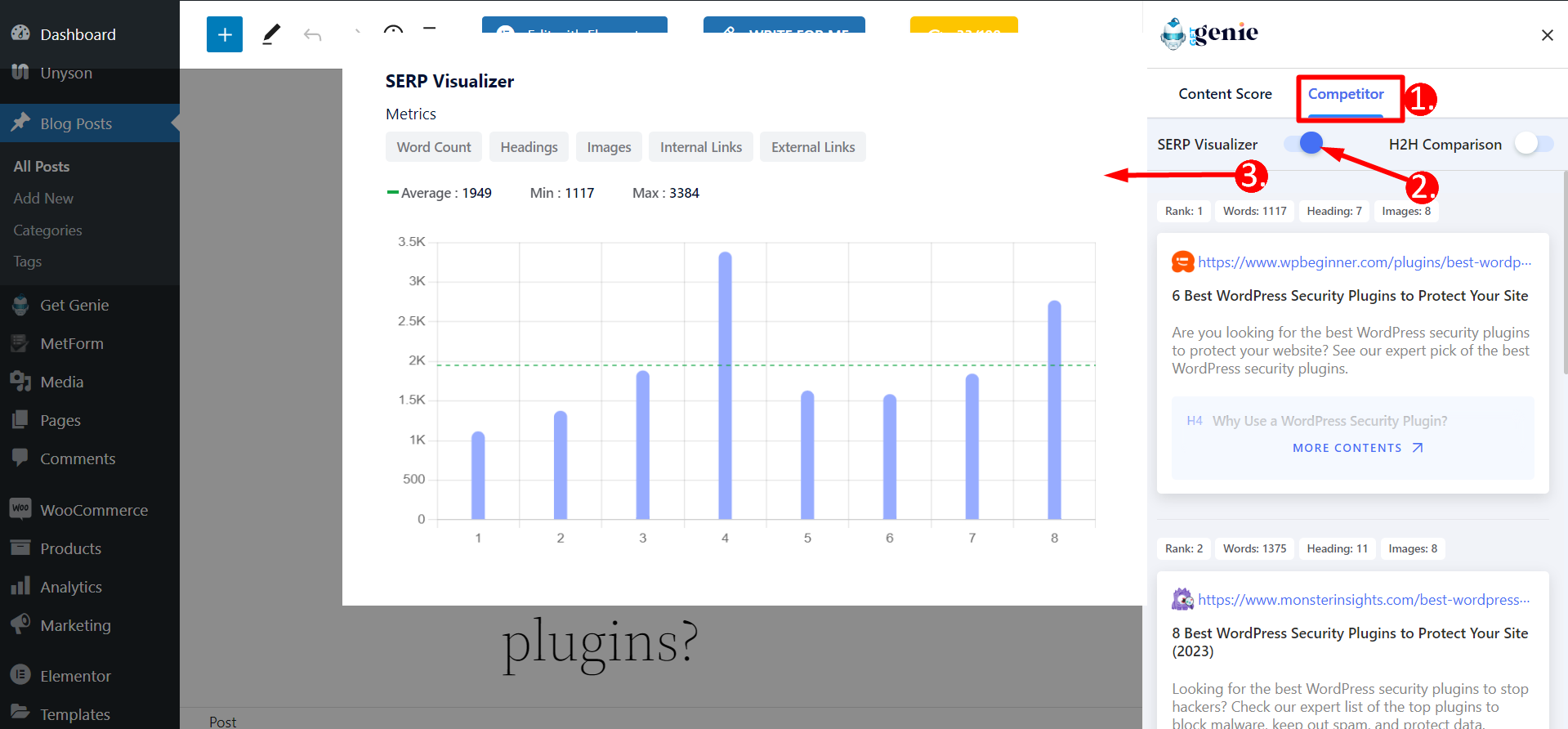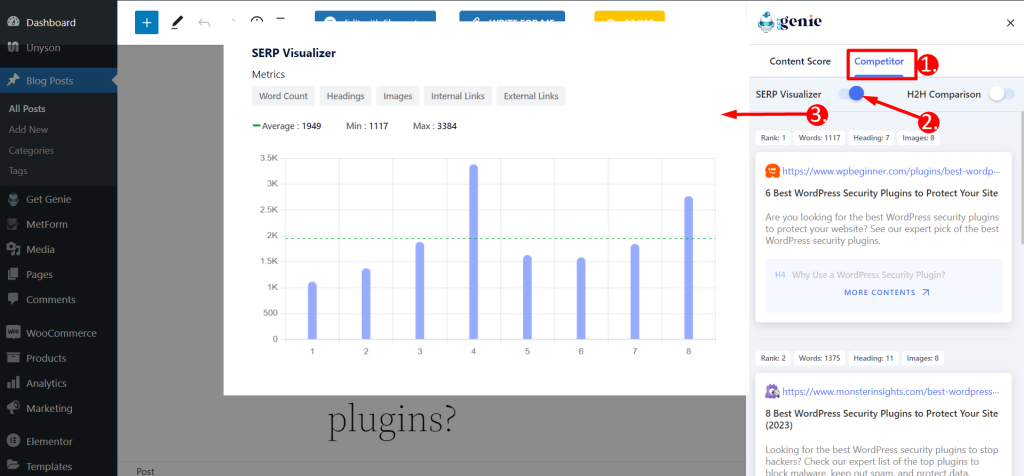 Understanding SERP Visualizer #
You can see the ranked competitors' sites on the right hand side.
In the metrics, the horizontal line represents ranks and vertical line represents score categories.
There are 5 score categories – Word Count, Headings, Images, Internal Links, and External Links.
Each score category has a standard number which is divided into average, min, and max.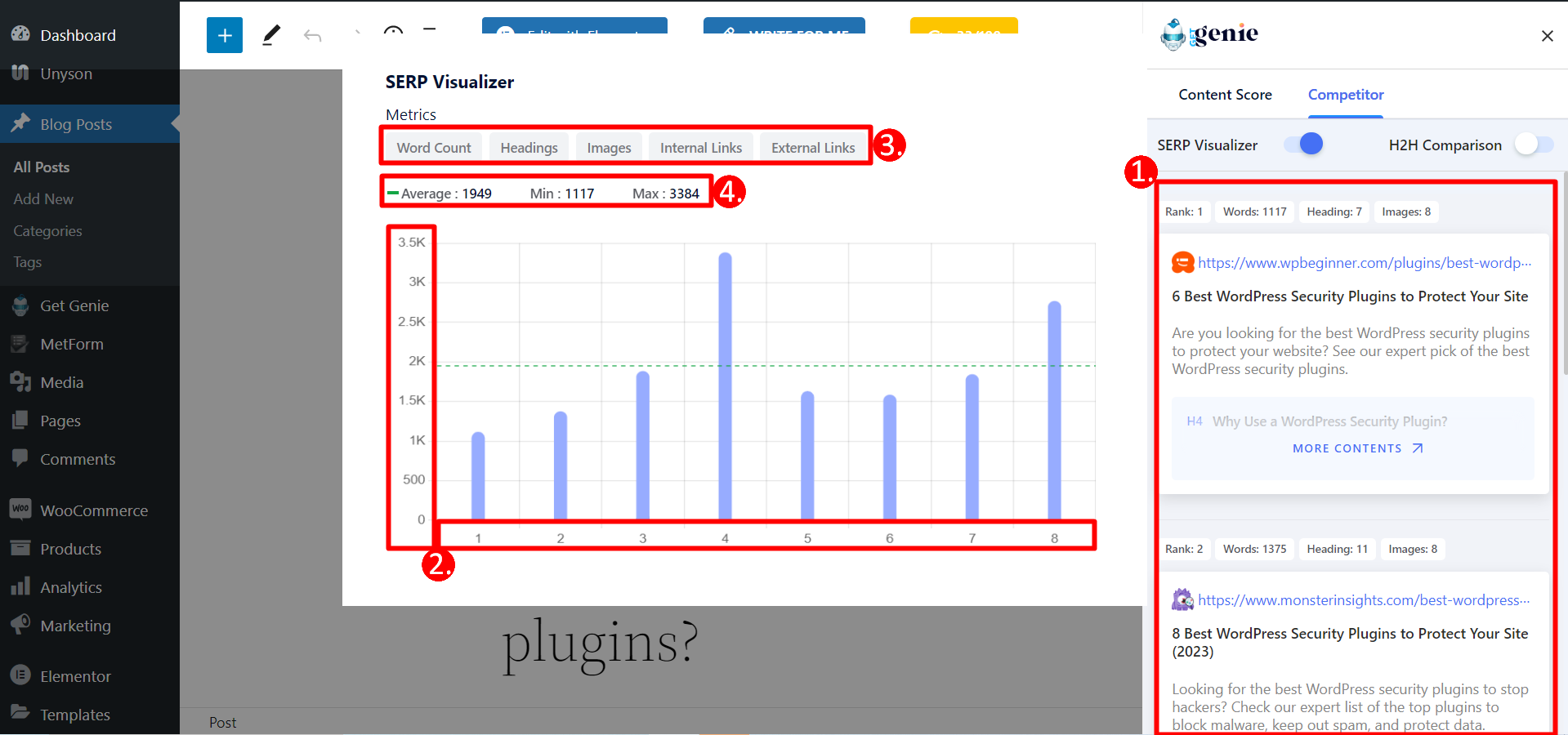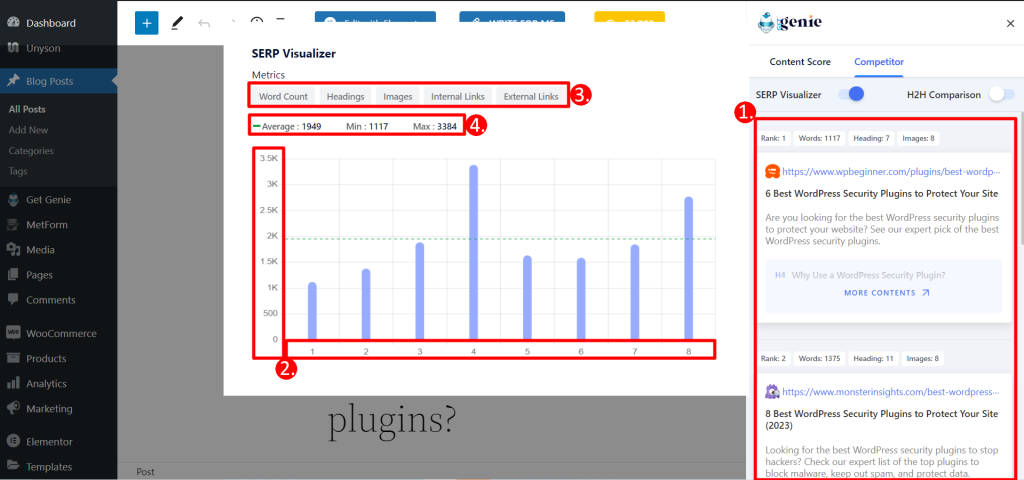 By clicking each of the category you can visualize and understand the metrics more clearly. Look at the GIF below –
Hope you find the documentation and the features of magical Genie helpful!