GetGenie AI is an advanced writing tool that contains various useful templates with useful features. If you are a Genie user the tool will facilitate you with an option to check your writing records. It is the Writing History section where you can search any previous uses data.
Let's see how the tool serves you the facility of finding History –
Finding Writing History with GetGenie AI #
Navigate– 1. Your WordPress Admin Dashboard → 2. Get Genie → 3. Find Writing History.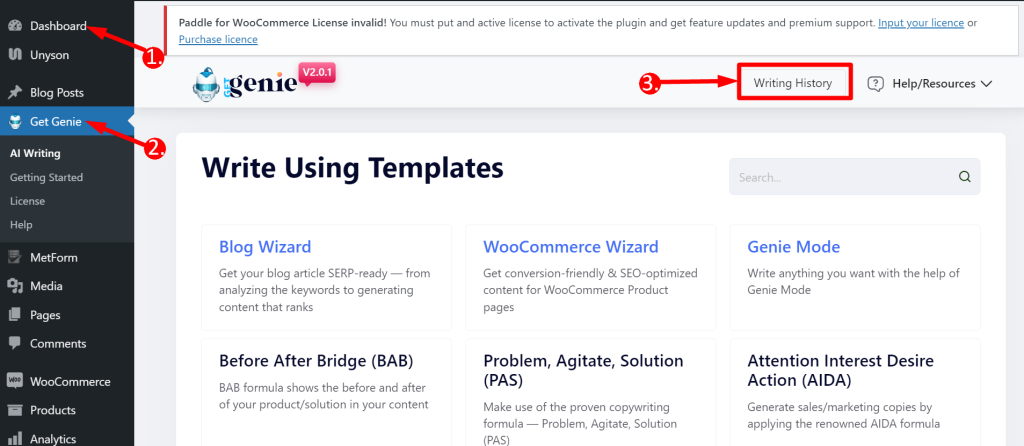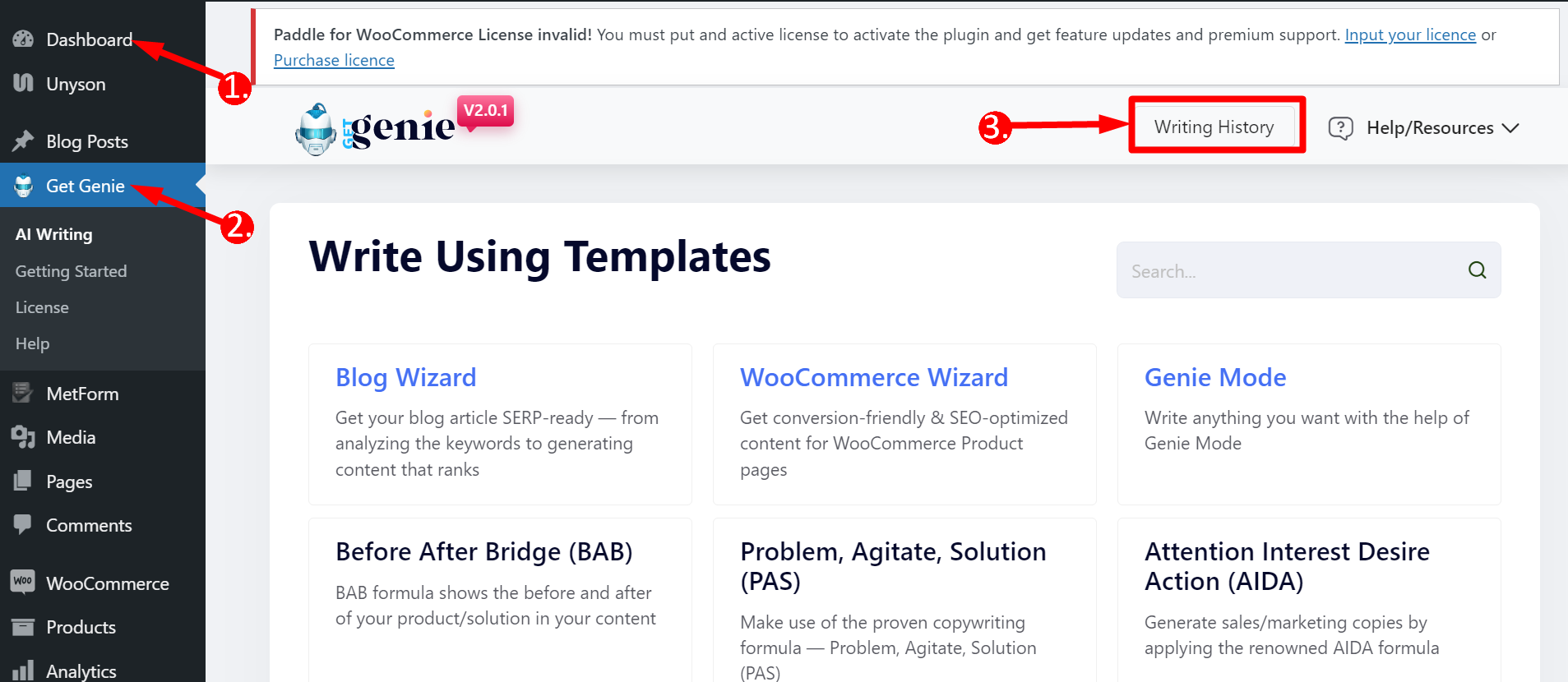 You have to click Writing History and a panel will present you with all the previous output-generating history with Genie templates. You will also find the output-generating dates and can copy the content if you need.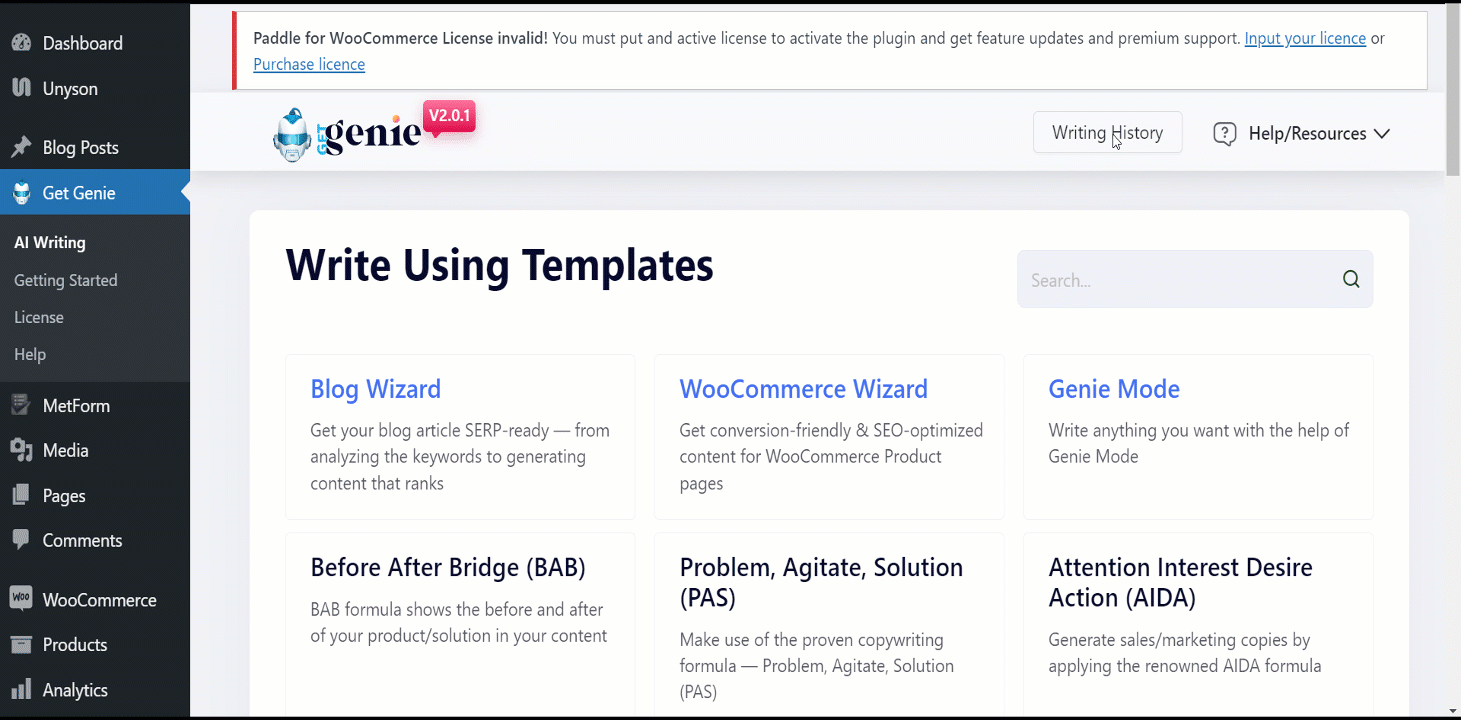 So, this is a short yet helpful technique for Genie users. They can now get all previous writing history and utilize them in need.