GetGenie AI offers multi-language support for all the WordPress users. It allows you to be more productive by generating content in your language.
Read this documentation and learn to produce content in Portuguese language with GetGenie AI.
Steps to generate output in Portuguese language #
1. Go to WordPress admin Dashboard → 2. Find Get Genie → 3. Click AI Writing → 4. Select the template you want to use → 5. Fill up the input fields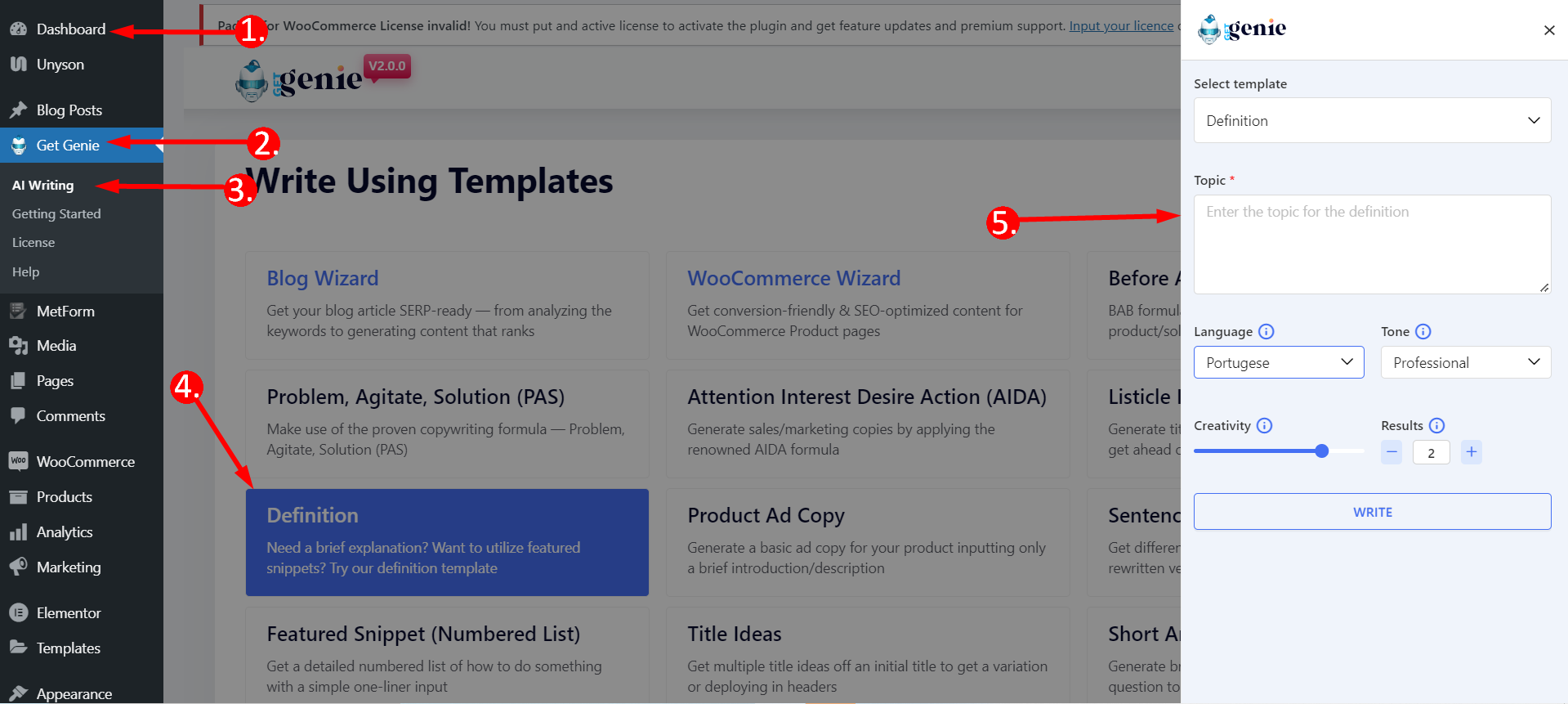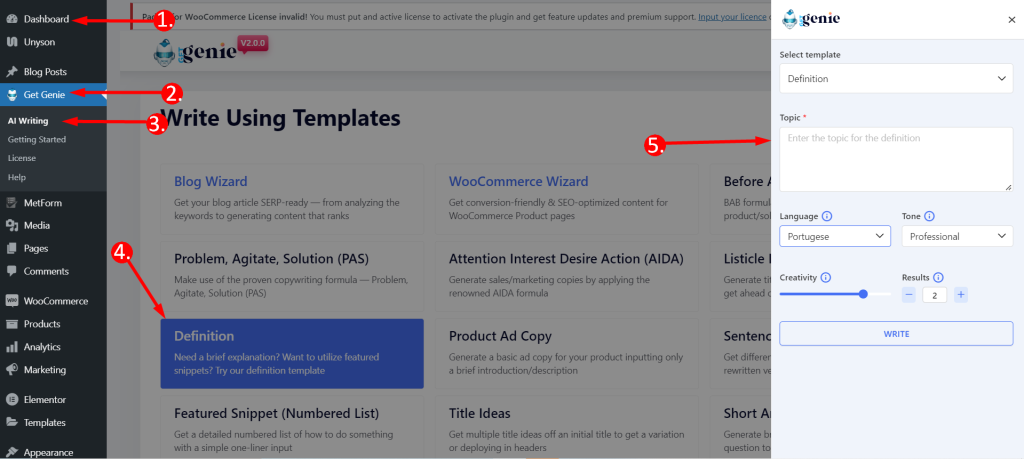 Genie will generate the output in Portuguese language in just a few clicks –
Write your topic (depends on the template) in the given field
Choose Portuguese language from the list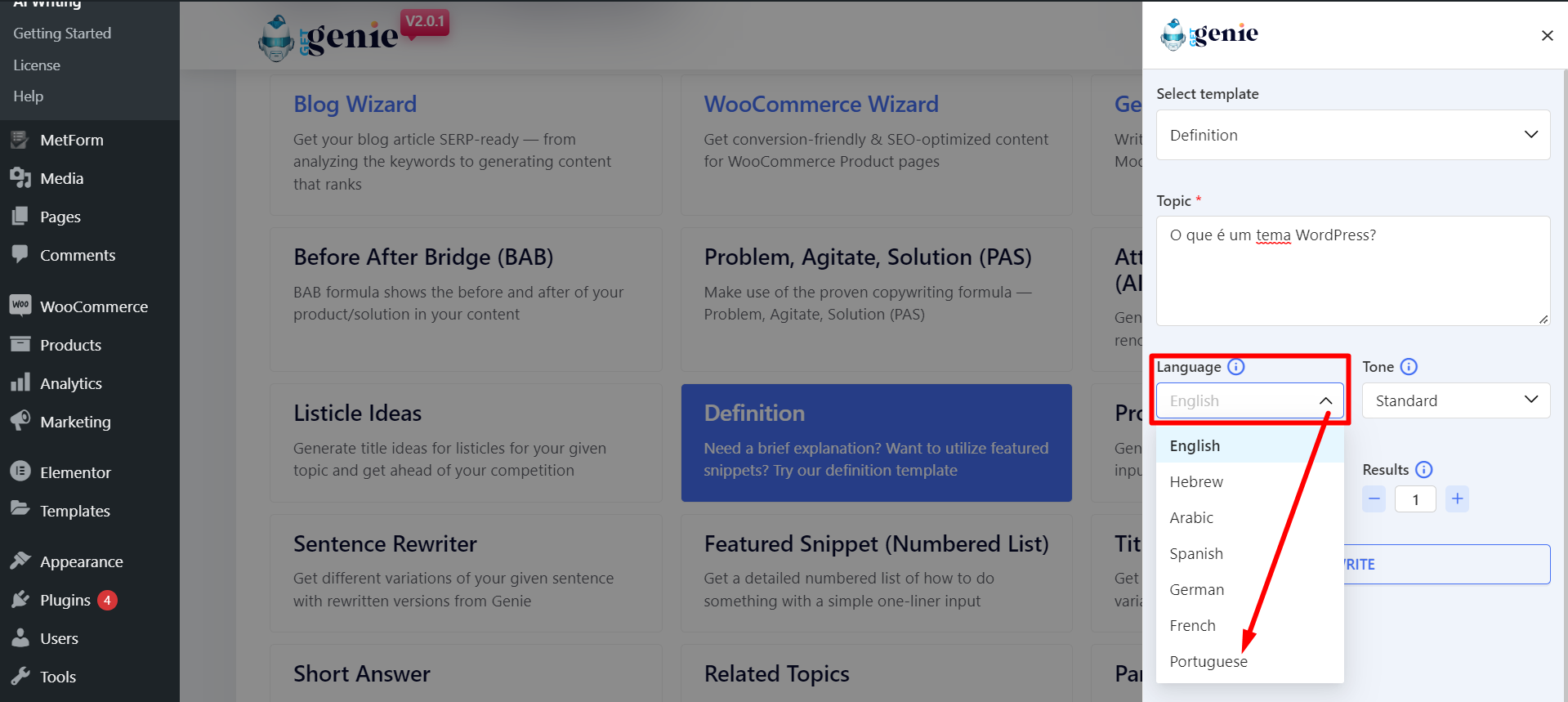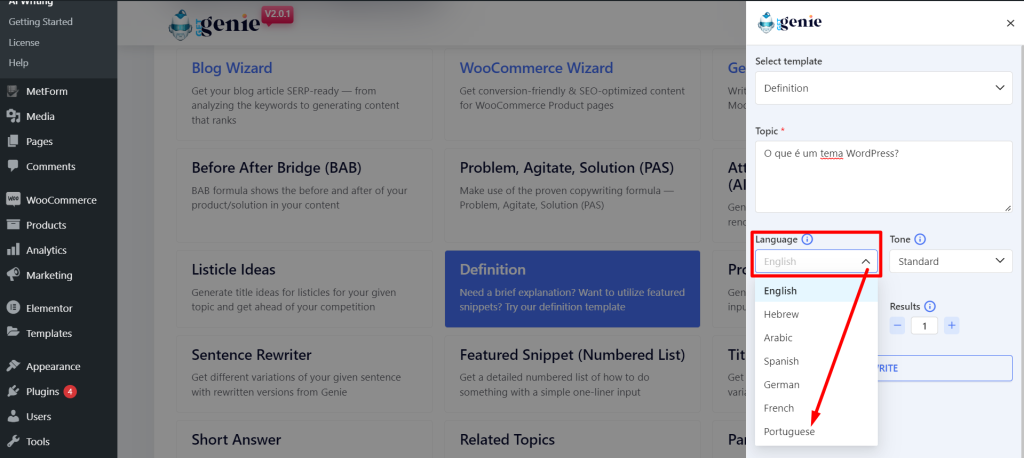 Select content tone
Set creativity
Set result limit
Click Write
Final output #
Here is a sample output, check this out –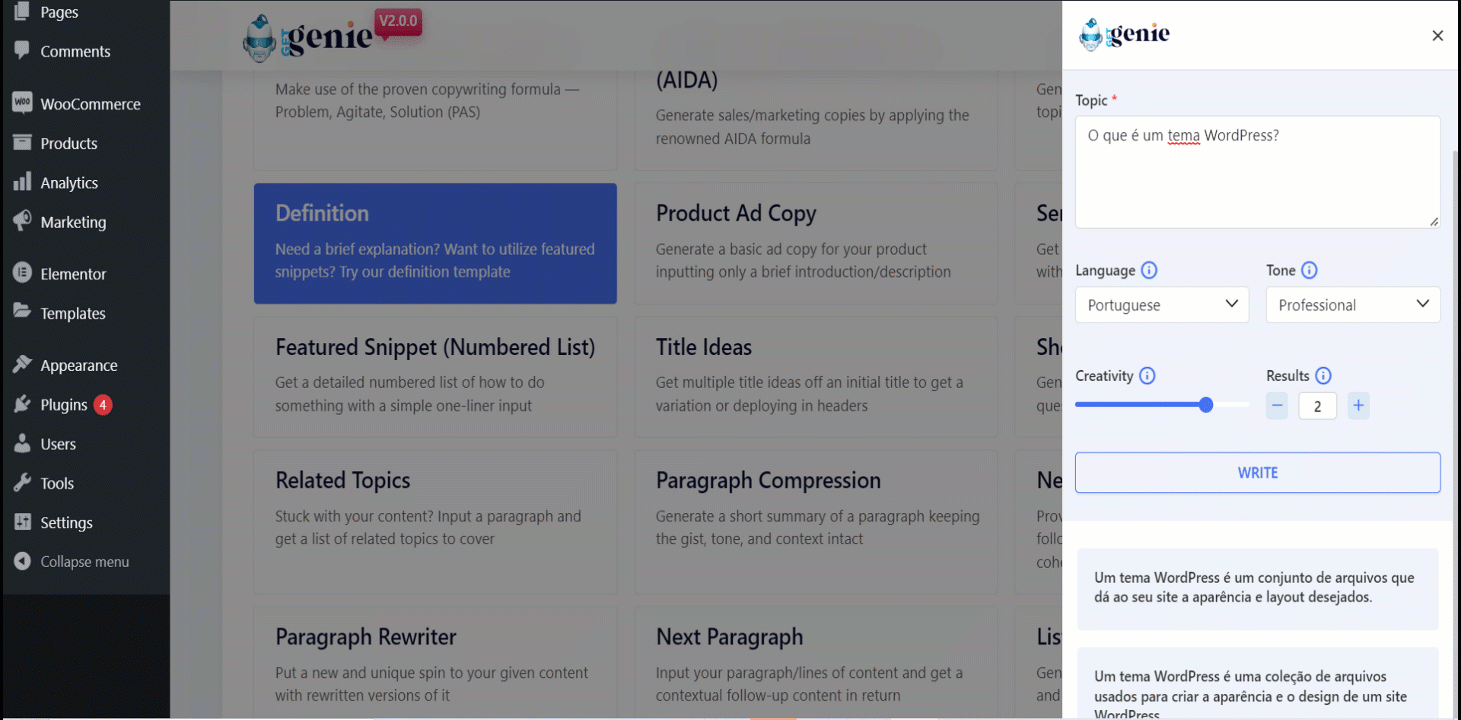 Recipe to Utilize Portuguese Language #
For your convenience we are sharing two output generating recipes example here-
Input 1
Select Template – Definition
Topic – O que é um tema WordPress?
Language – Portuguese
Tone – Professional
Creativity – 4
Results – 2
Output 1
Um tema WordPress é um conjunto de arquivos que dá ao seu site a aparência e layout desejados.
Um tema WordPress é uma coleção de arquivos usados para criar a aparência e o design de um site WordPress.
Input 2
Select Template – List of Questions
Topic – Por que as pessoas gostam de futebol?
Language – Portuguese
Tone – Professional
Creativity – 4
Results – 1
Output 2
1. Por que o futebol atrai tantas pessoas em todo o mundo?
2. Qual o elemento que torna o futebol tão emocionante?
3. Como o nível de intensidade física no futebol influencia os torcedores?
4. Quais são as razões psicológicas que motivam os jogadores e torcedores de futebol?
5. O que faz com que os jogos de futebol sejam tão divertidos?
6. Quais são os benefícios sociais do futebol?
7. Por que o futebol desperta tanta paixão entre os torcedores?
8. Como o estilo de jogo dos times influencia as emoções dos torcedores?
9. Qual a importância do apoio dos torcedores no desempenho dos jogadores?
10. Por que o futebol desperta tanto interesse em muitas gerações?
GetGenie AI is the incredible tool for your writing help across multiple categories.