GetGenie AI not only produces high-quality content but also saves users valuable time. The tool gives a chance to search for your desired template instantly while you are writing content. You can also continue writing the content with the help of GetGenie AI shortcuts. And these ways are applicable for both the old content and new content.
Let's check what the shortcuts of this wonderful AI writing tool are.
Easy ways to use GetGenie AI using shortcuts #
The shortcut techniques allow you to search templates in any paragraph or between any lines. Using the shortcuts, you can also complete a paragraph or a whole of the content.
Open any page or post from your Dashboard or create a new one. The little techniques are-
Finding Templates- Backslash (\) #
Typing backslash (\), you can search templates in the contents. The process is-
Type backslash (\) while writing a content
You will see your desired template name in the list of options
Select the template and proceed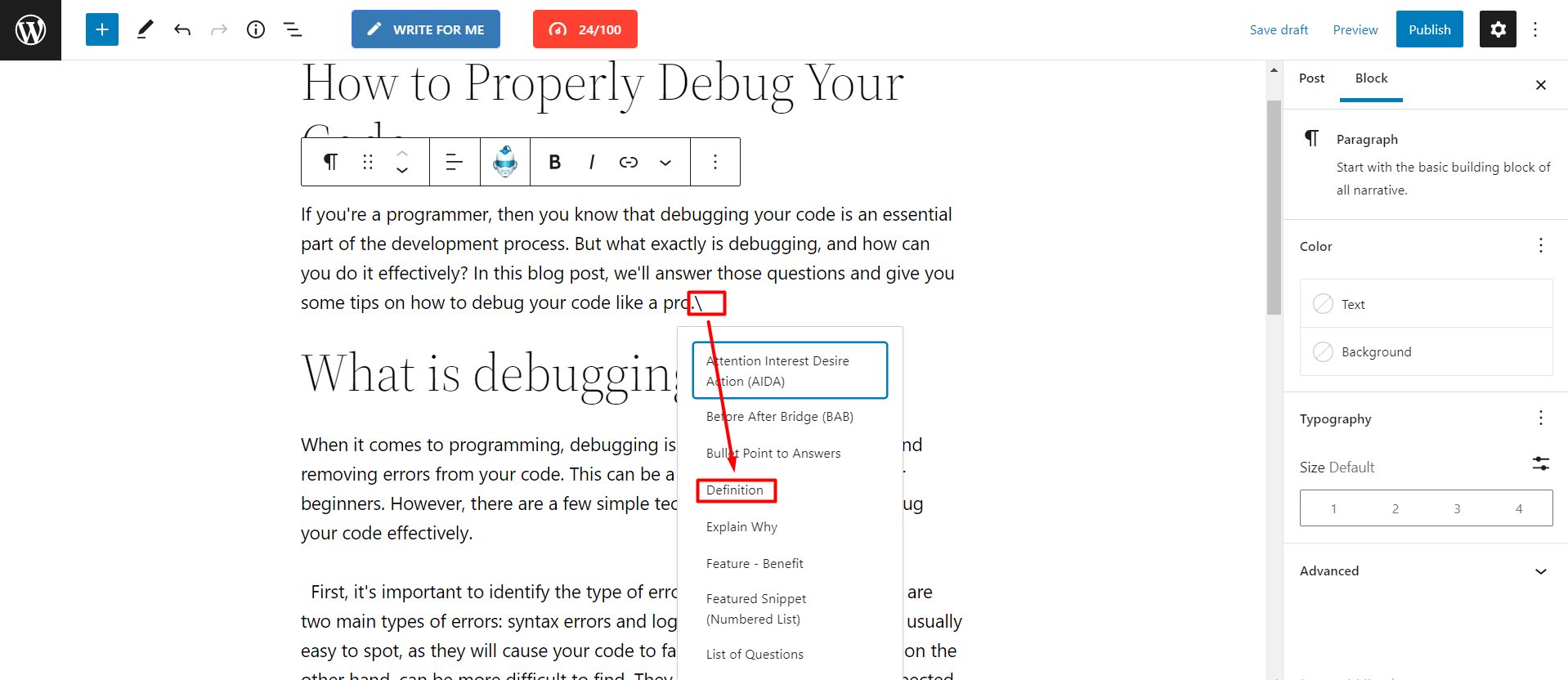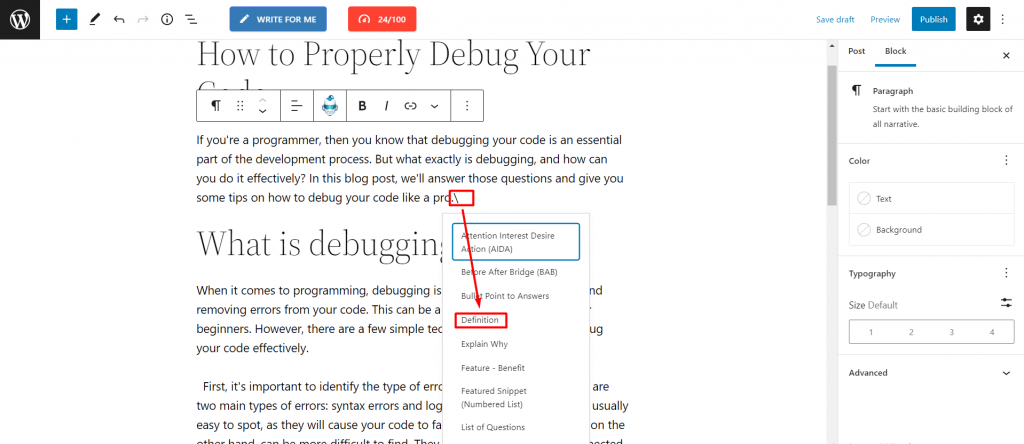 The picture above shows that by pressing backslash (\), you can find the Definition template of Genie. The image below presents another example of finding templates using a backslash (\); let's check that-


Using GetGenie AI Sign #
Finish Writing- To complete a paragraph or a whole article, just click anywhere in the content, and you will see the Genie sign in the popup. Press the sign, and you can now Continue Writing form here with the help of this option. See the image below-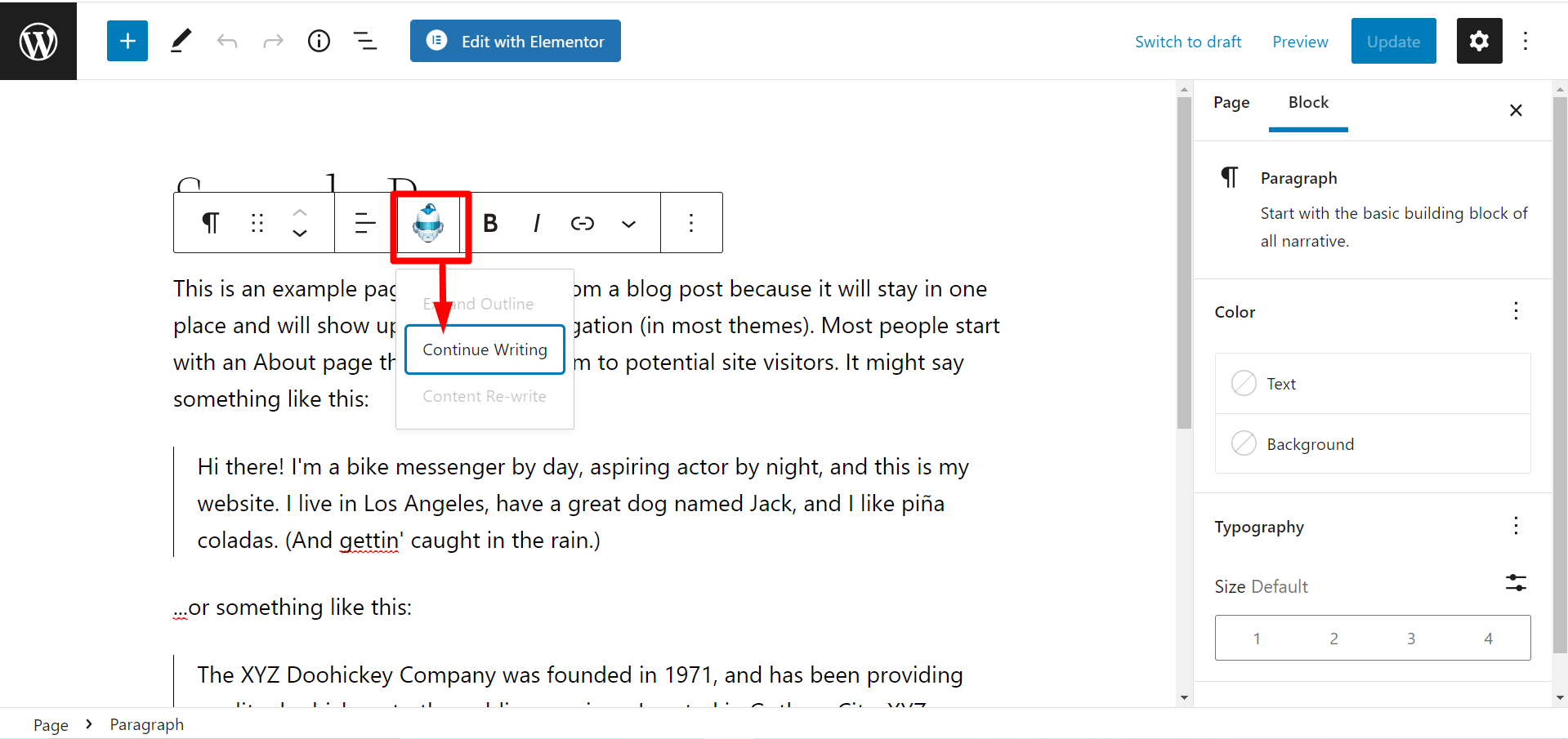 Make Changes- Clicking the GetGenie AI sign; you can Re-write any sentence or paragraph and also Expand Outline for it.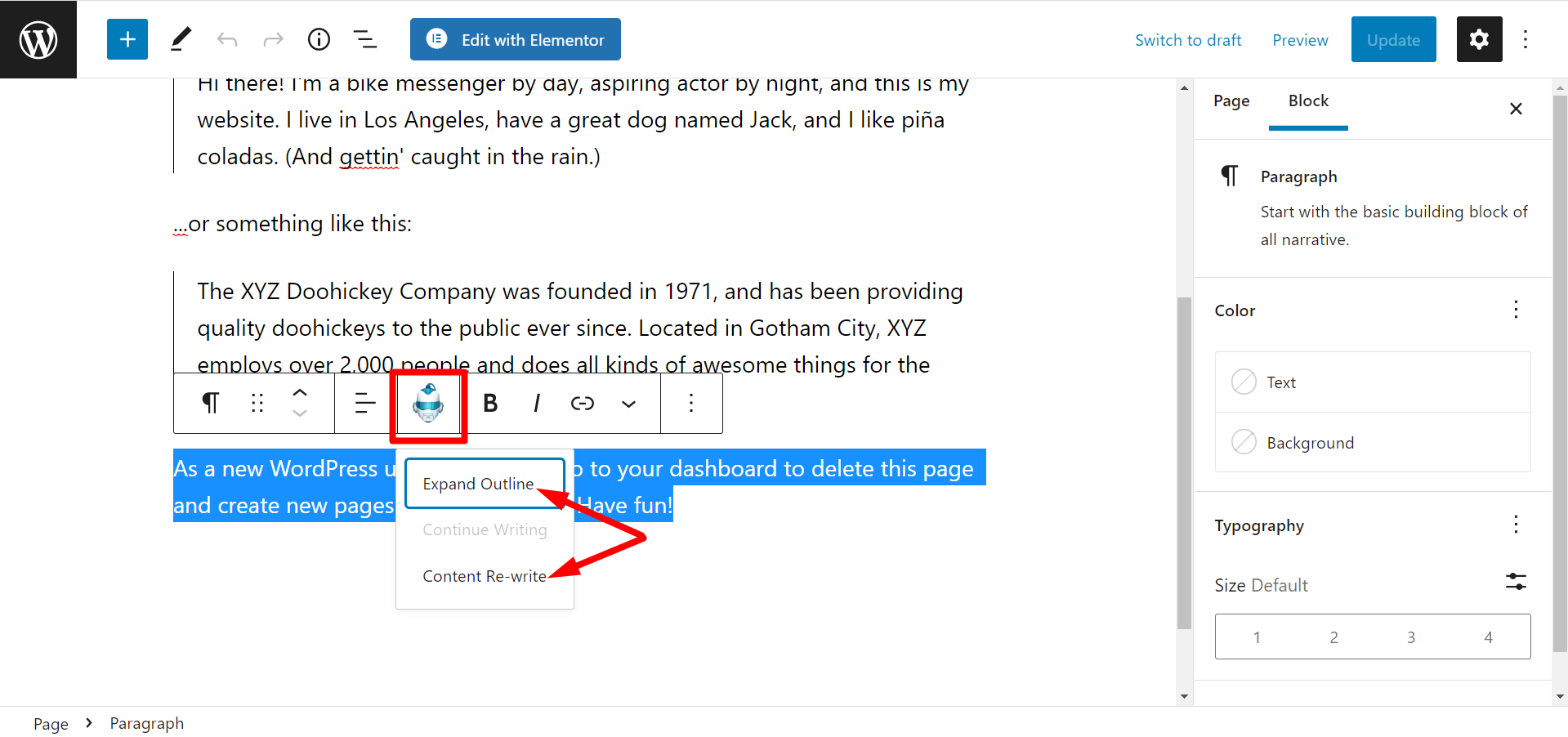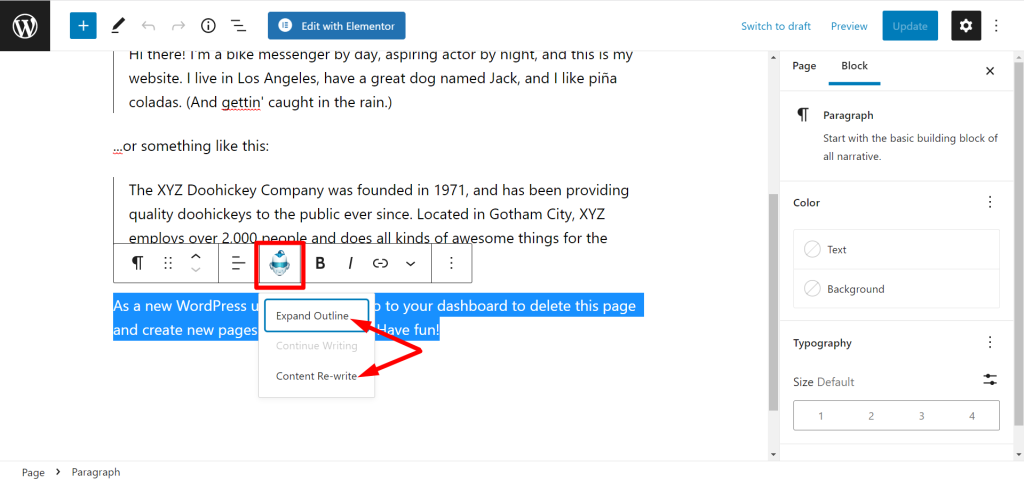 The shortcuts really streamline the writing process. Hope, you can see more addition in this simplification way in the near future.