A definition generator tool helps writers to get quick definition of any concept for their content. GetGenie AI template Definition is such an well-designed template. It gives clear definitions of your concept to boost it.
Genie's features are highly useful and the system is also simple. Now, learn how you can use this Genie AI template for definition writing.
Working steps of GetGenie AI- Definition generator tool #
Navigate– 1.Your WordPress Admin Dashboard → 2. Get Genie → 3. AI Writing → 4. Find and select Definition template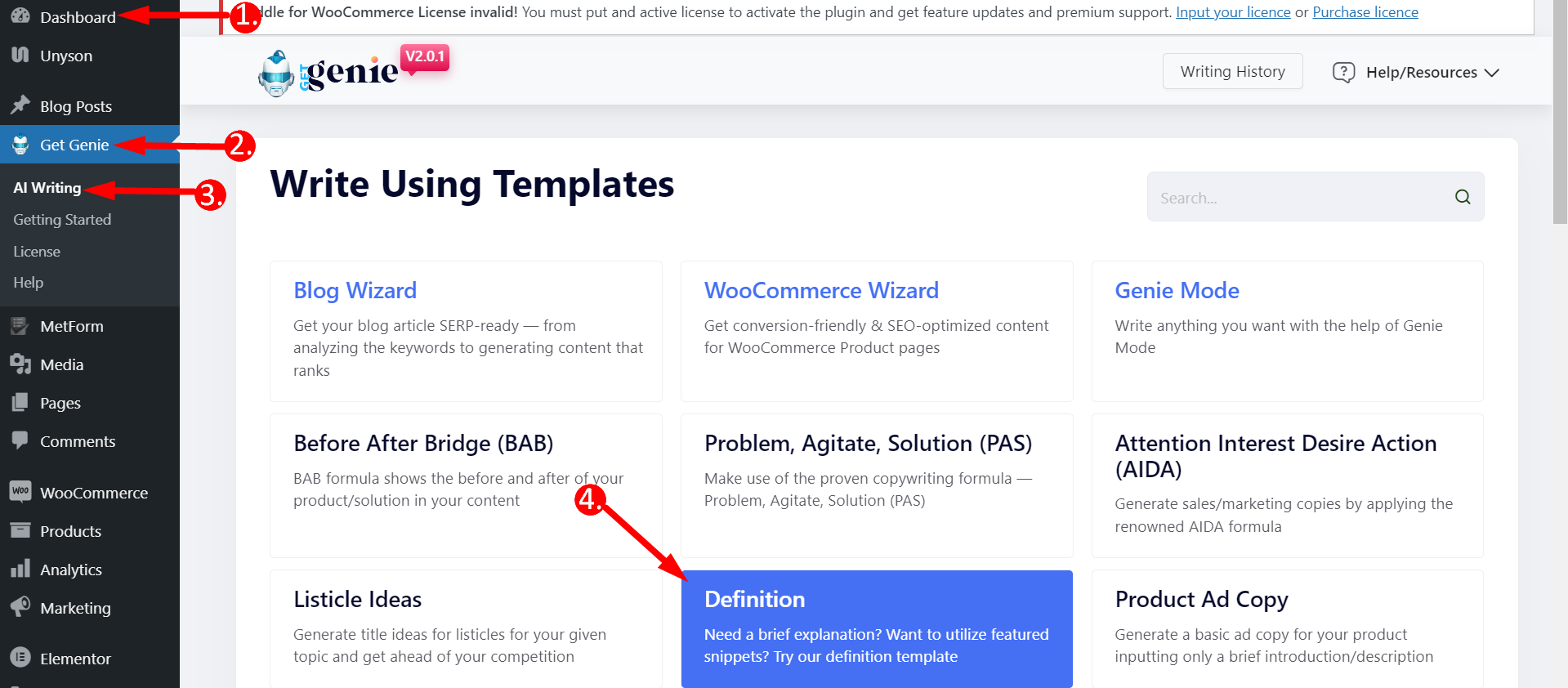 Input your Topic name in the field
Choose any Language based on your preference
Select output Tone
Set the Creativity Level according to your wish (up to 5). The levels define how much creative output you want. The bigger the number the more creative output it will provide.
Set the Result Limit according to your wish (up to 10). This will determine how many varieties of outputs you want to generate
Finally, Click WRITE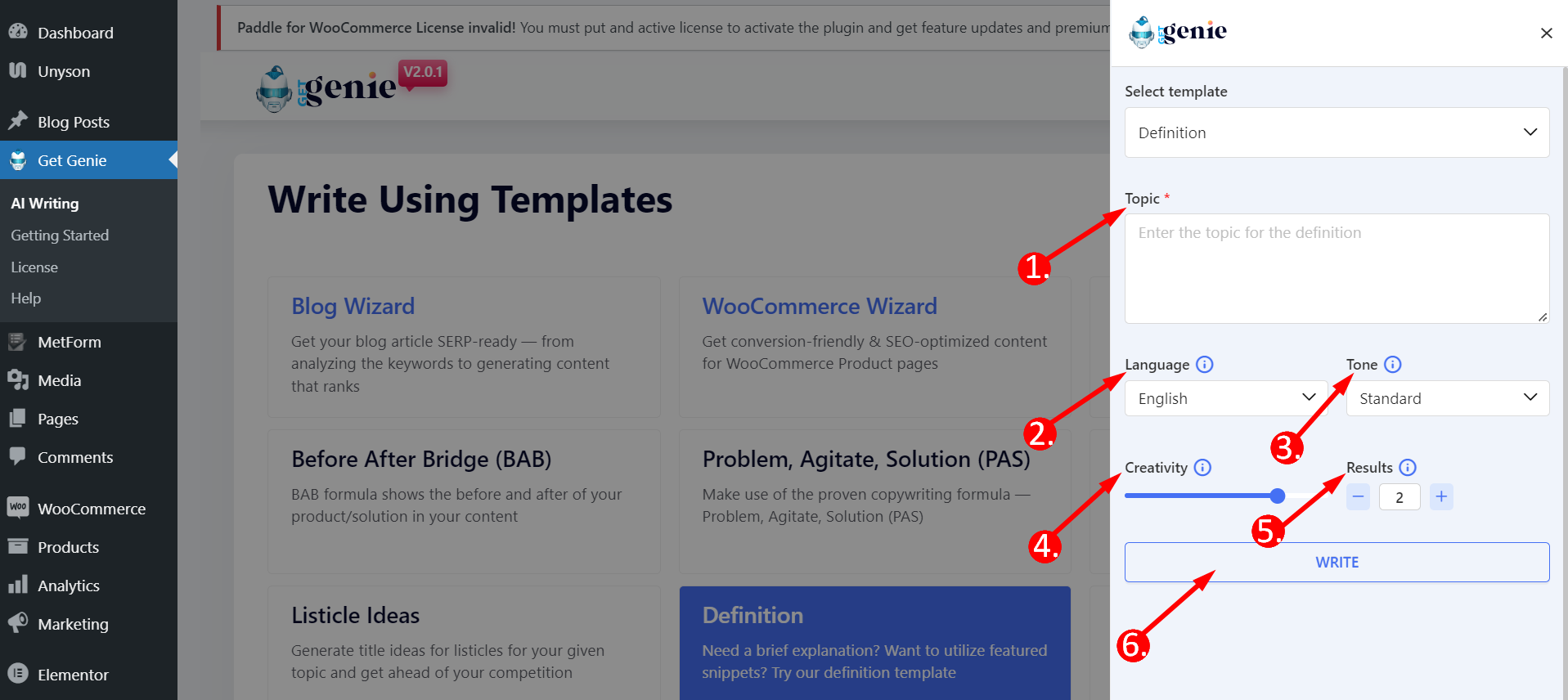 See the example below –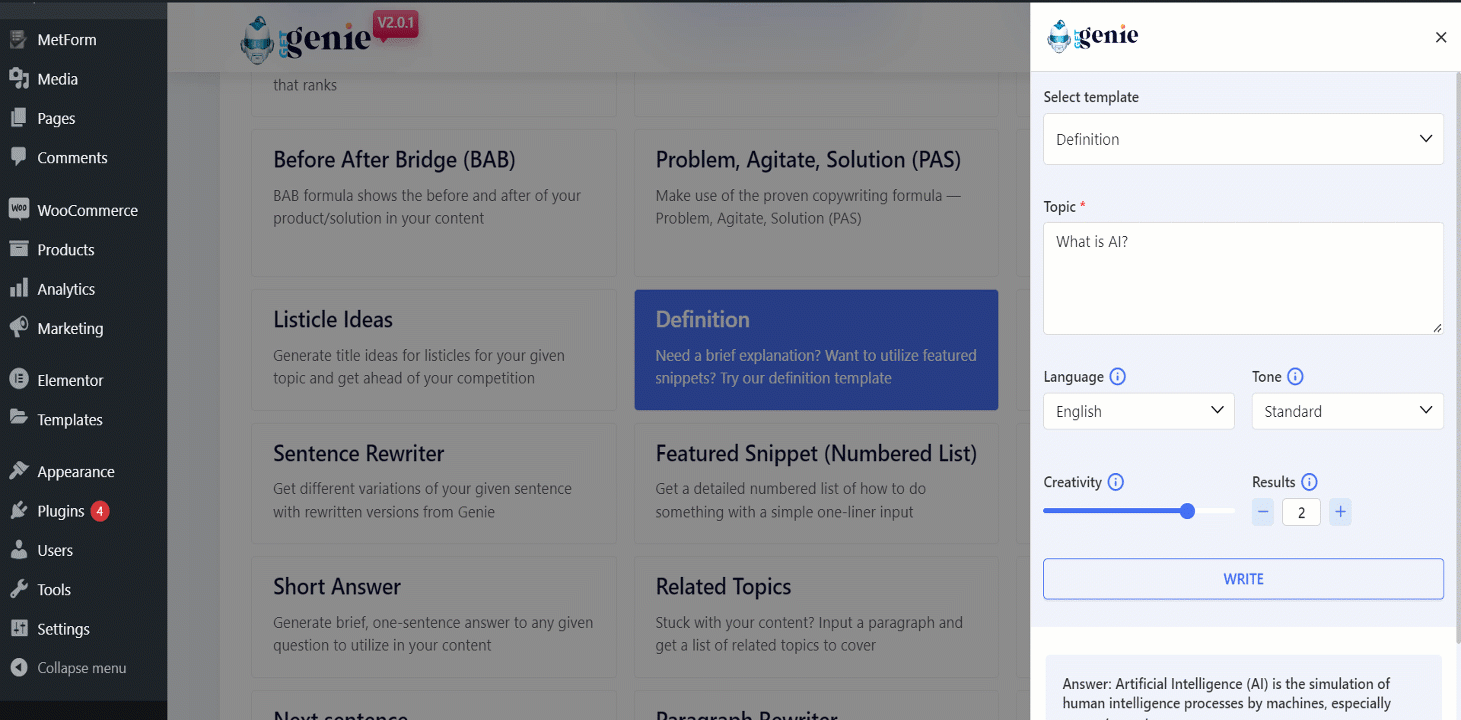 You can click on the content that you want to use and it will be copied to your clipboard. Now, paste it into the article you need to put and present it clearly to the readers.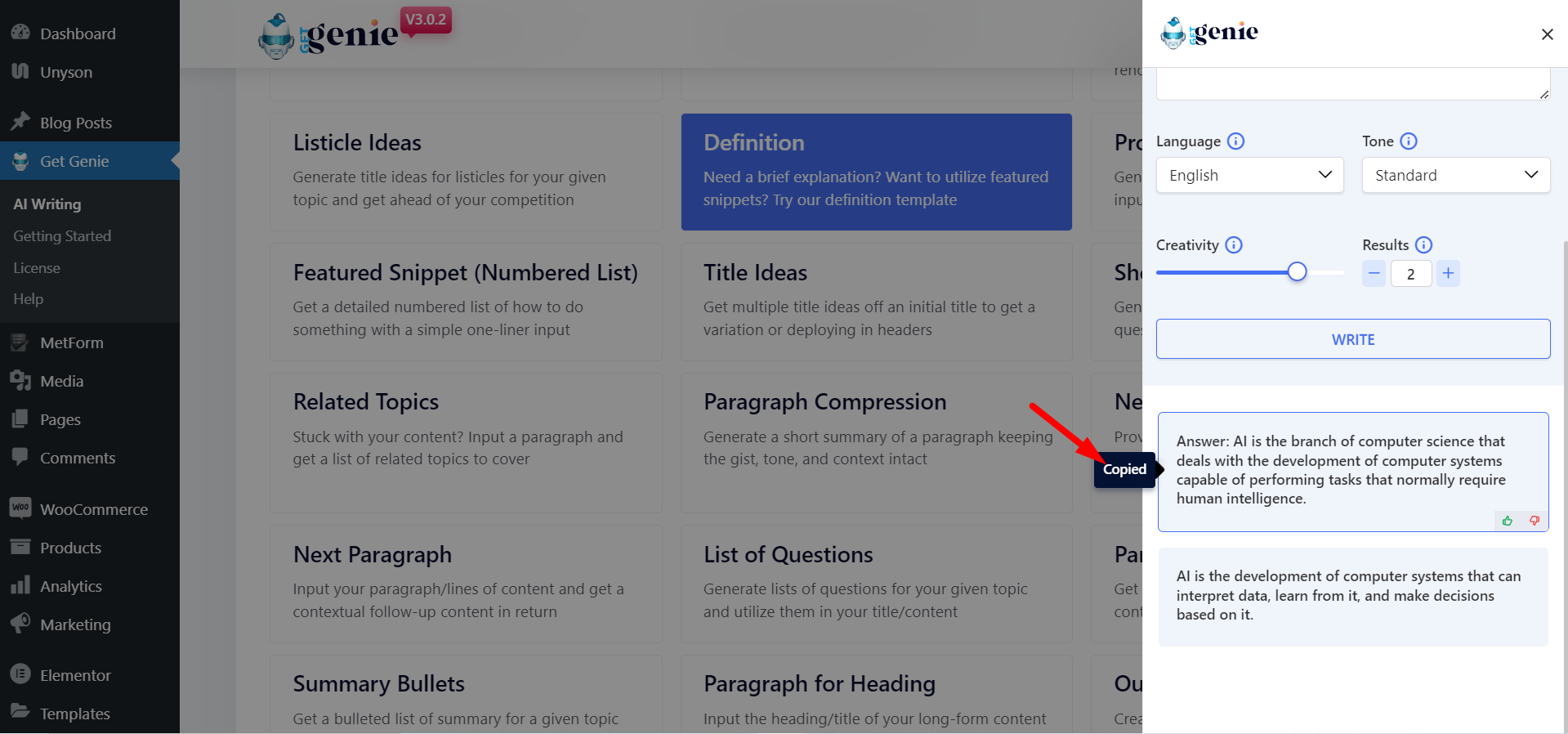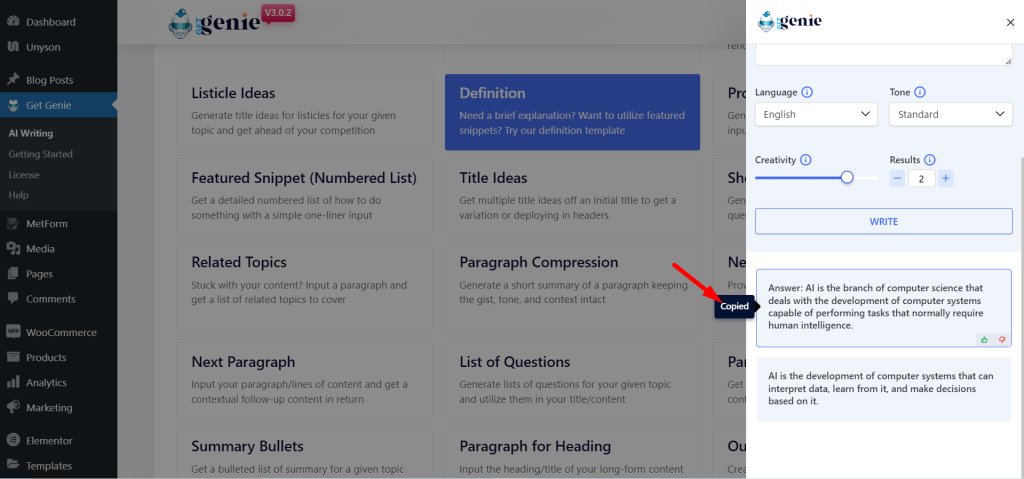 Using Definition template inside Post/ Page #
From WordPress menu go to Posts/Pages
Create a new post/page or edit an old content
Click on Write For Me.
Now, click on Definition template.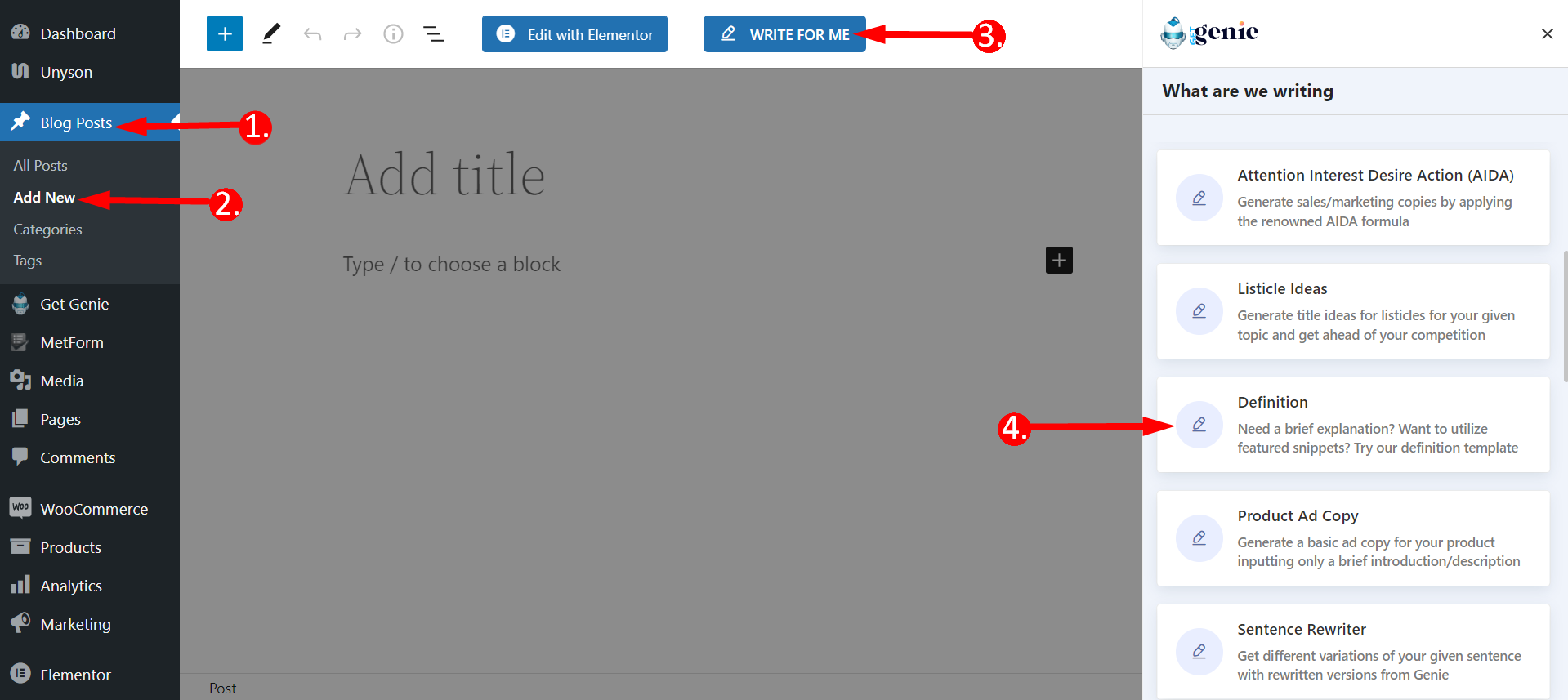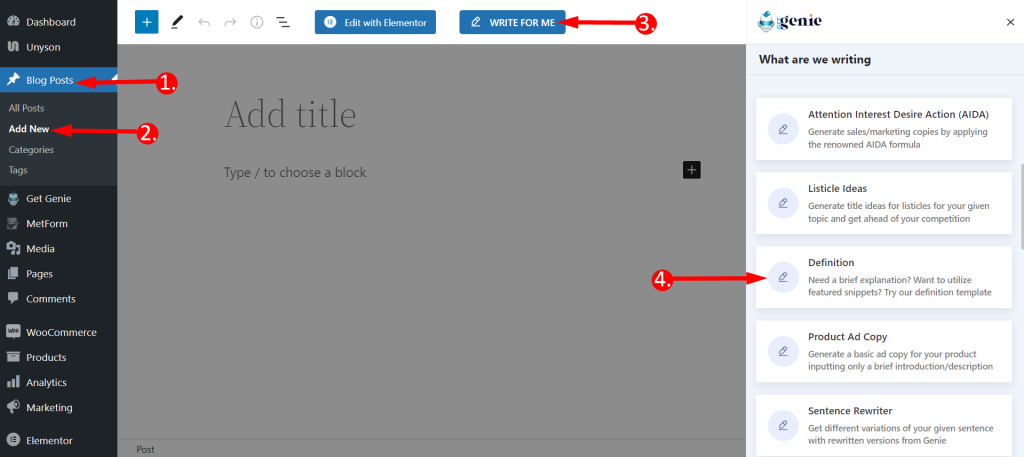 You will see the previous panel here. Put your context, set creativity and output limit. Click on the Write button. You will find your copy written by GetGenie AI.
Besides simply clicking a content to copy you can also click on the blue '+' icon top-right corner of the content and insert it directly into your post.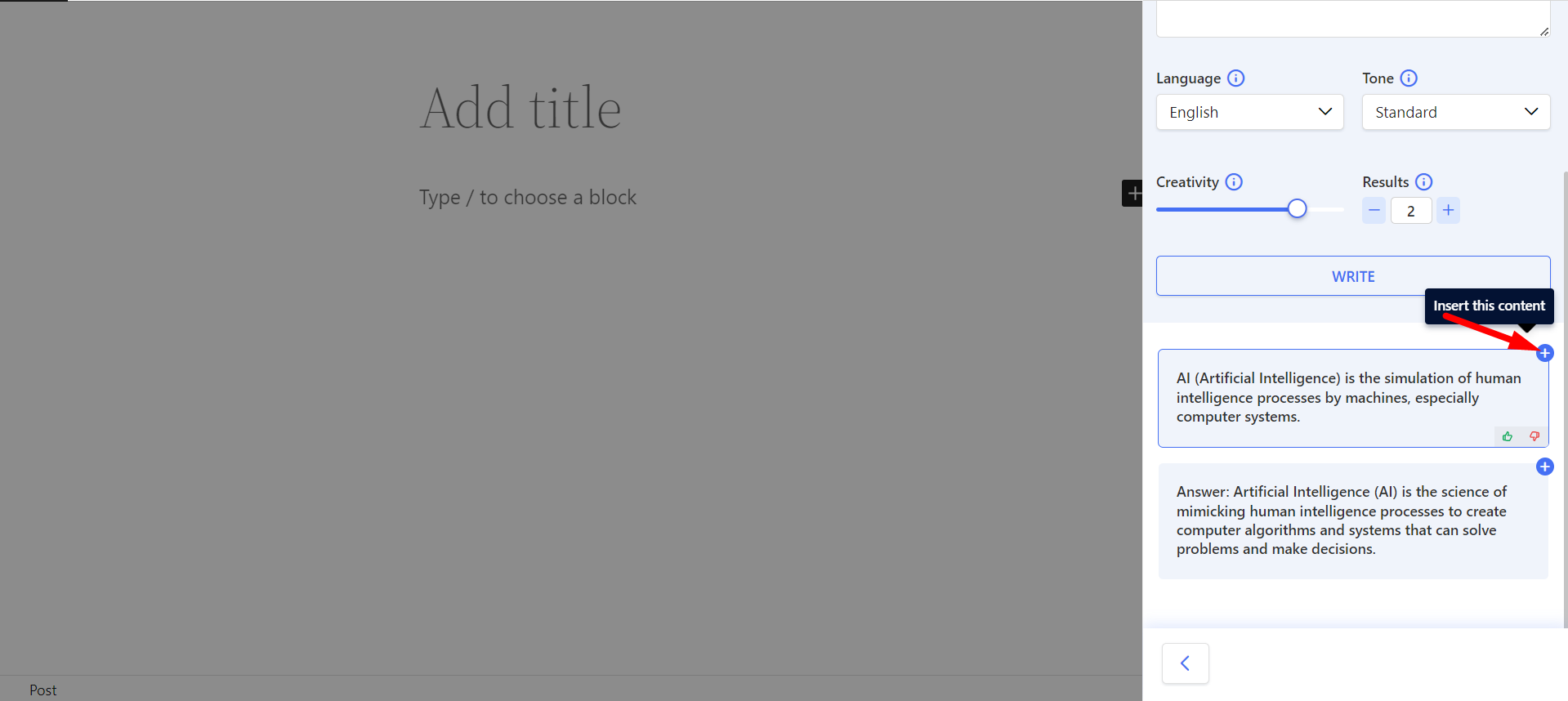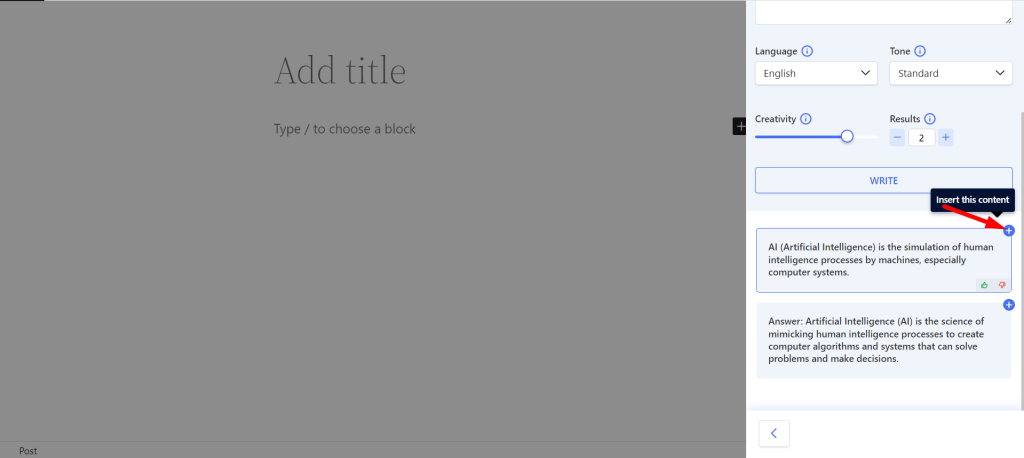 Definition template using Shortcut key #
Using backslash(\) you can find Definition while writing or editing a content. Here are the steps:
Type backslash(\) while writing a content
Find Definition from the option box
Select and rest of the steps are the same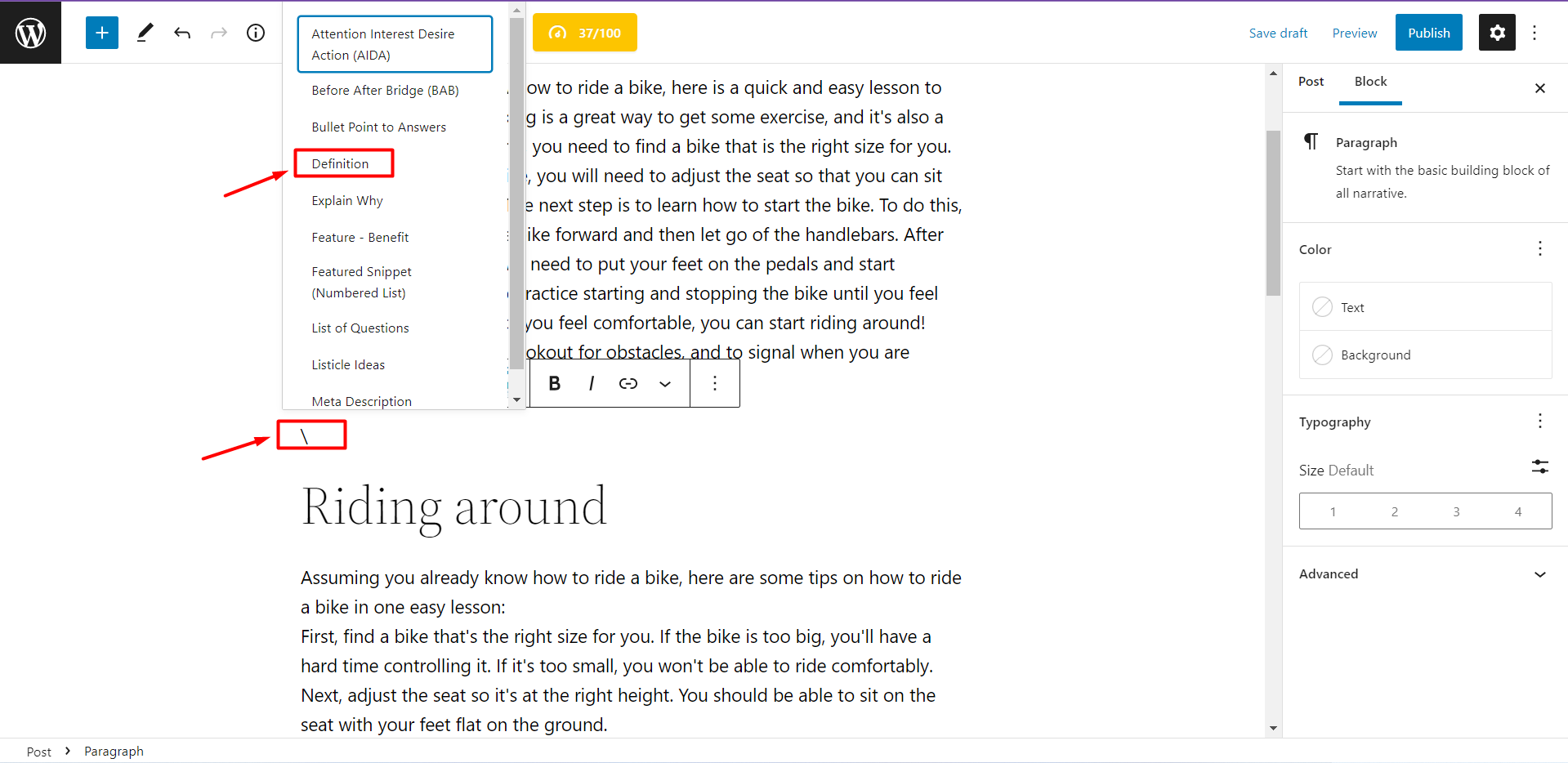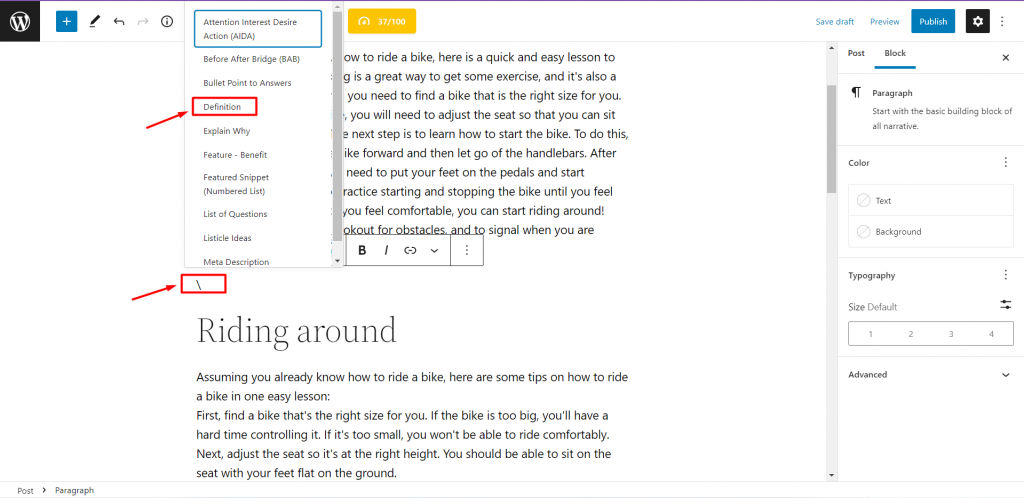 Genie is a super user-friendly and efficient definition generator tool. Hope you find the process easy and give it a try in creating good content. To save time and take all the advantages of Genie AI, Visit now!
Recipe to write definitions using the Definition template #
Here is an example of a Definition generated by GetGenie based on the input.
Input #
Topic: Biometric Fingerprint
Language: English
Tone: Standard
Creativity: 4
Results: 2
Output(s) #
1. Biometrics is the science that deals with the measurement and analysis of human characteristics for the purpose of identification. These include fingerprints, iris scans, face recognition, voice recognition, retinal scans, DNA profiling, palm prints, hand geometry, and signature verification.
2. A biometric fingerprint is a digital representation of the unique ridges and valleys on a person's fingerprint. This information can be used to verify the person's identity.