The GetGenie AI template helps you make bullets in a way that contains all the essential points of any article. And this bullet point summary generator is a fast, error-free, and time-saving template.
Moreover, Summary Bullets is a well-designed and easy-to-use framework. Check out the working procedure:
How to use GetGenie AI Bullet Point Summary Generator #
You can use the Summary Bullets framework in two different ways.
Using GetGenie AI Dashboard #
Navigate– Your WordPress Admin Dashboard → 1. Get Genie → 2. AI Writing → 3. Search Summary Bullets→ 4. Click the template and begin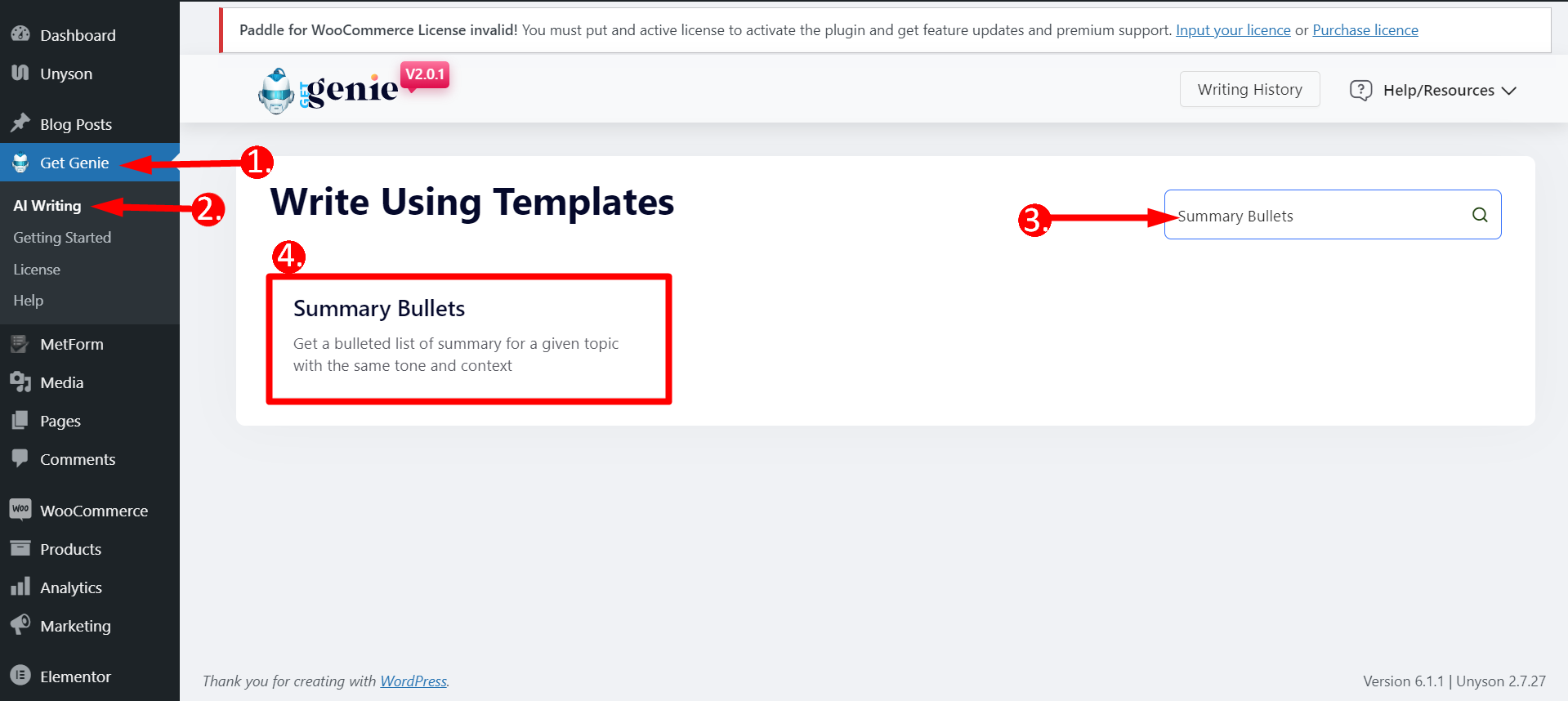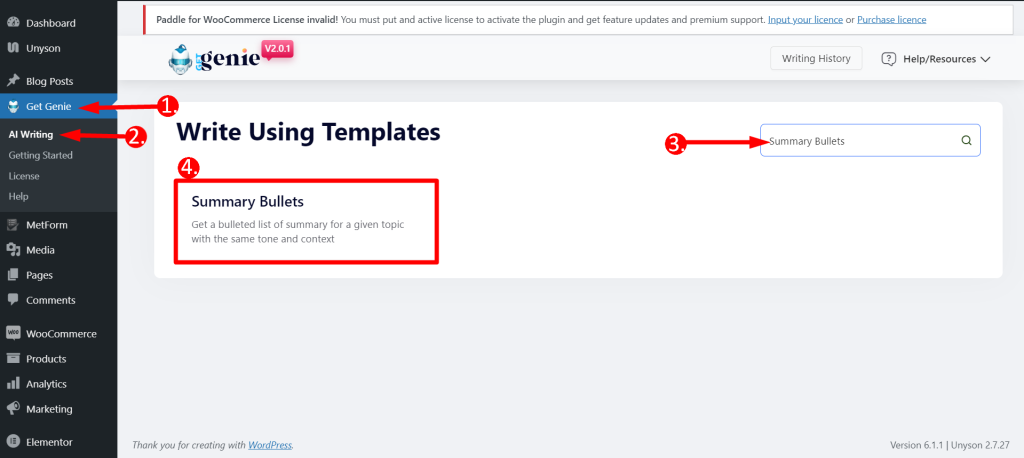 Enter the paragraph you want to summarize.
Choose any Language based on your preference
Select output Tone
Set the Creativity Level according to your wish (from 1 to 5). The levels define how much creative output you want. The bigger the number the more creative output it will provide.
Set the Result Limit according to your wish (from 1 to 10). This will determine how many varieties of outputs you want to generate.
Then, Click WRITE.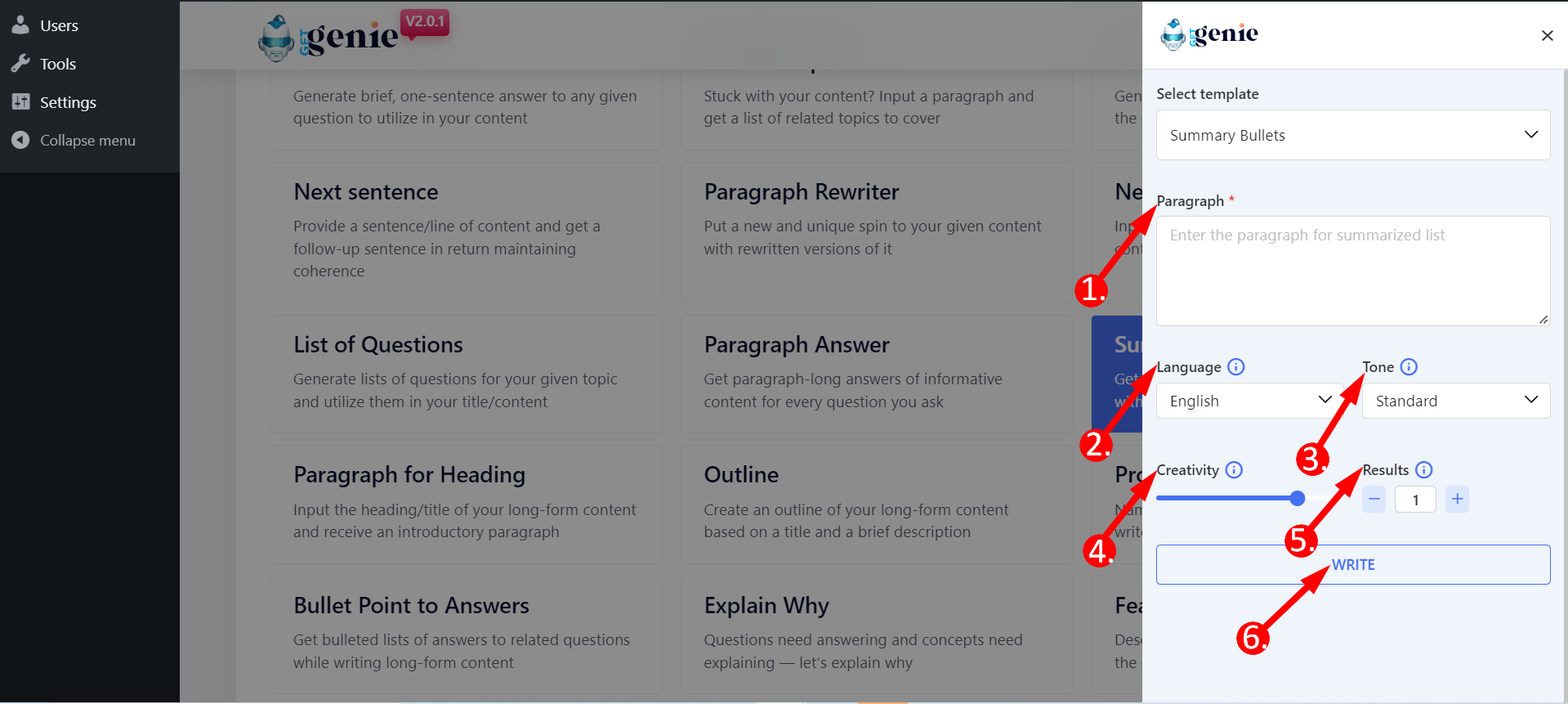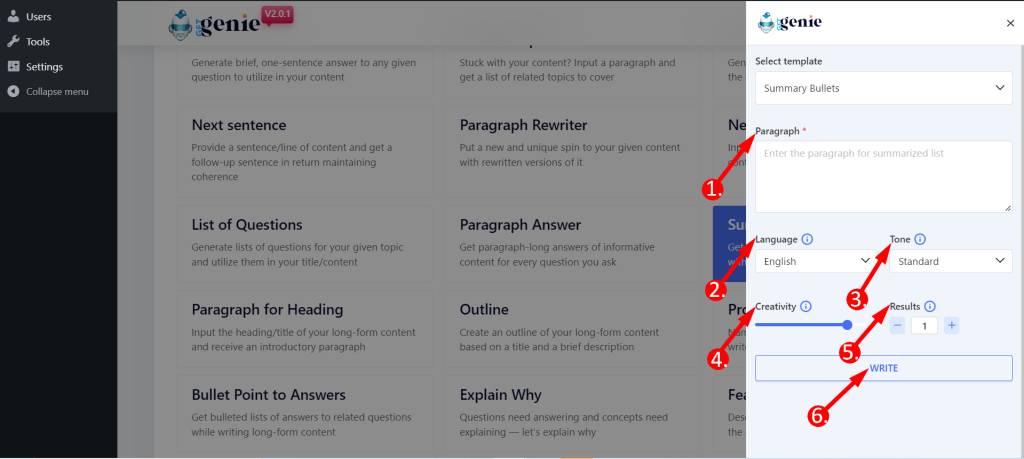 Look at the GIF and get an idea-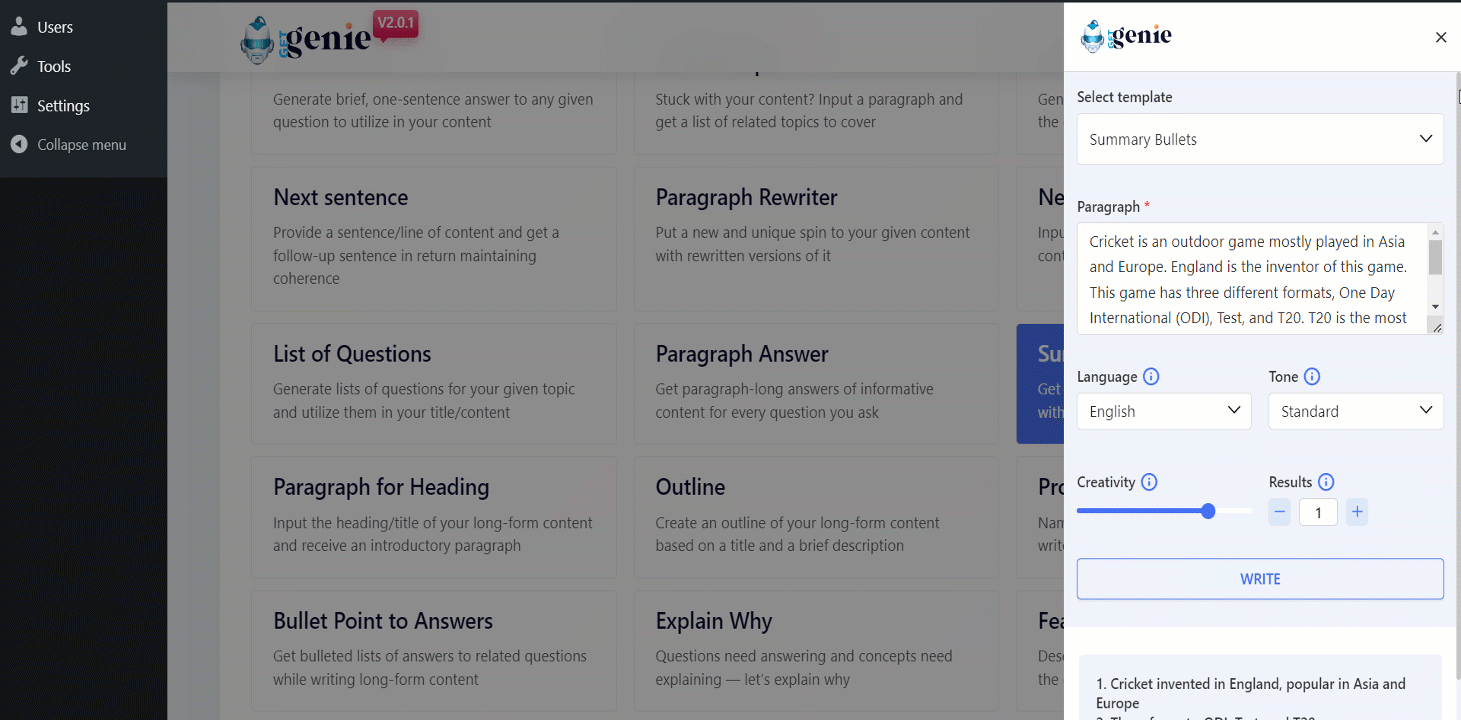 You can click on the content that you want to use and it will be copied to your clipboard. Now, paste it anywhere you want and start getting more conversions!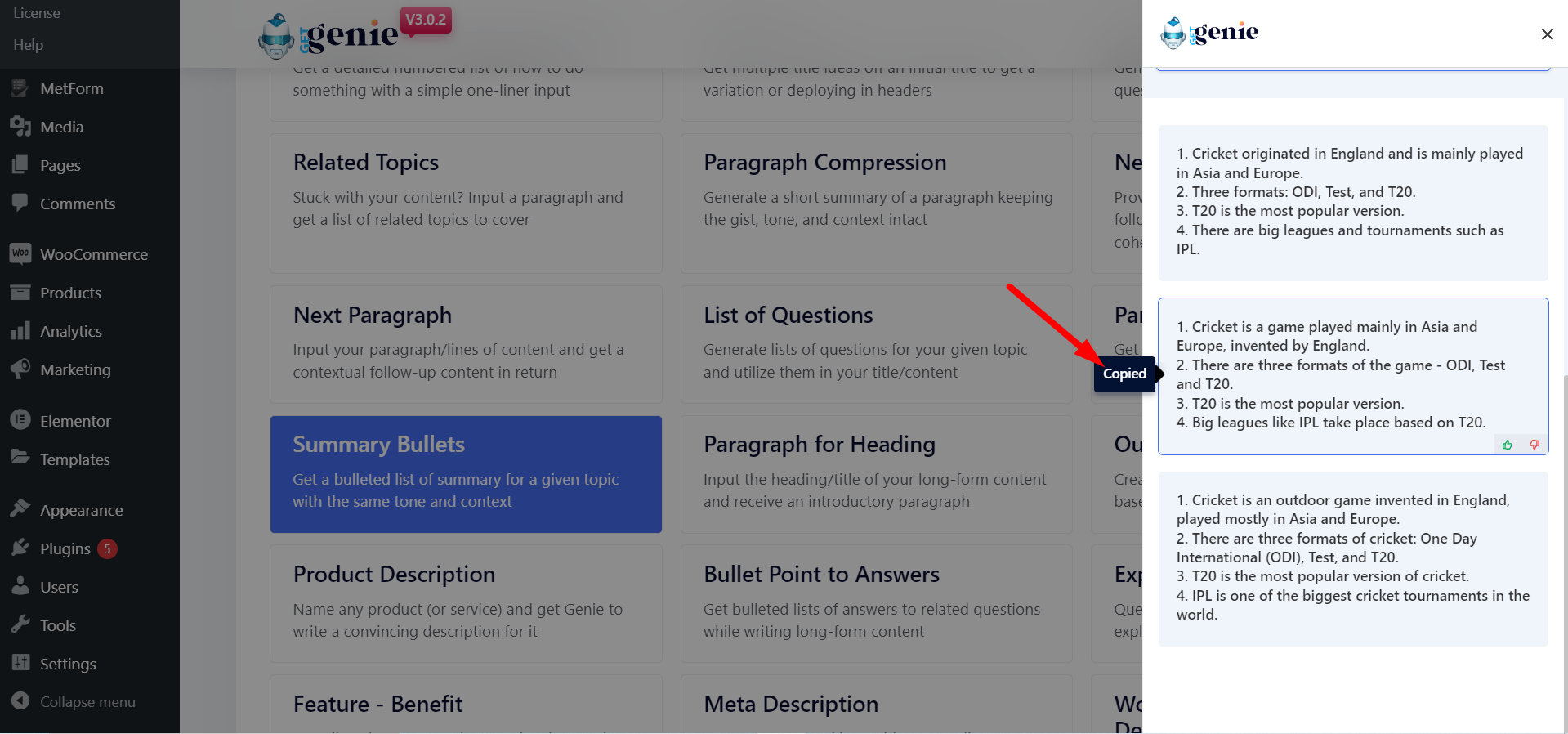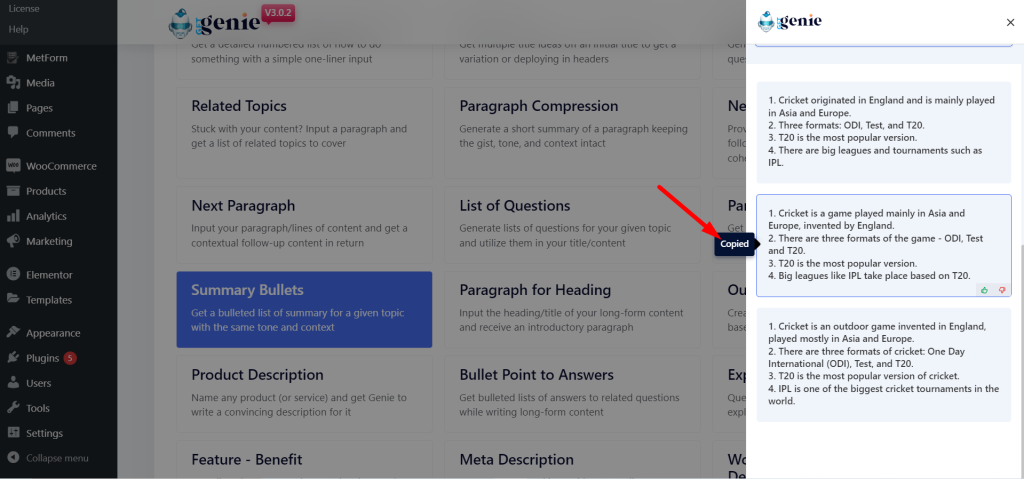 Using Summary Bullets template inside post/ page #
From WordPress menu go to Posts/Pages
Create a new post/page or edit an old content
Click on Write For Me.
Click on Summary Bullets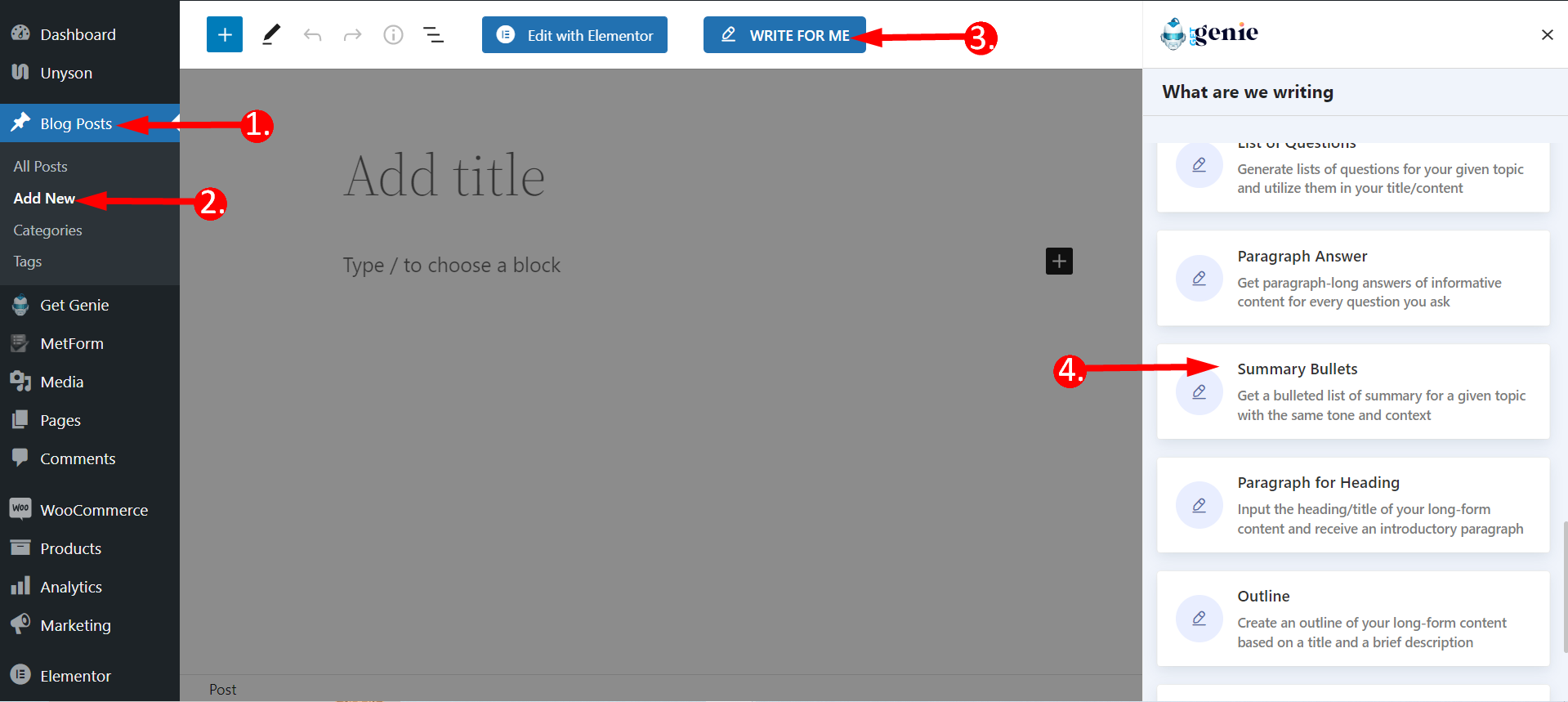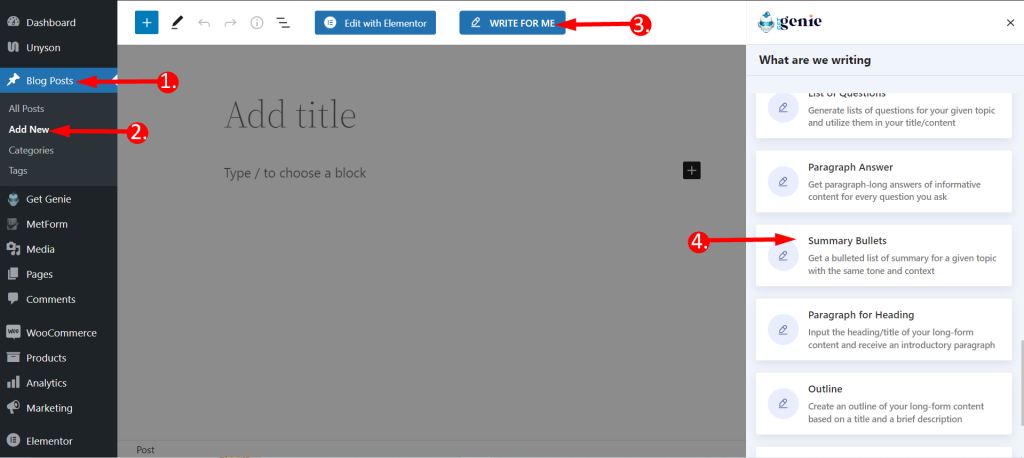 You will see the previous panel here. Put your context, set creativity and output limit. Click on the Write button. You will find your copy written by GetGenie AI.
Genie gives you the facility to use the generated content anywhere you want. For that, the technique is the same as before. Clicking on the content will be copied to the clipboard.
Also, you can click on the blue '+' icon top-right corner of the content and insert it directly into your post.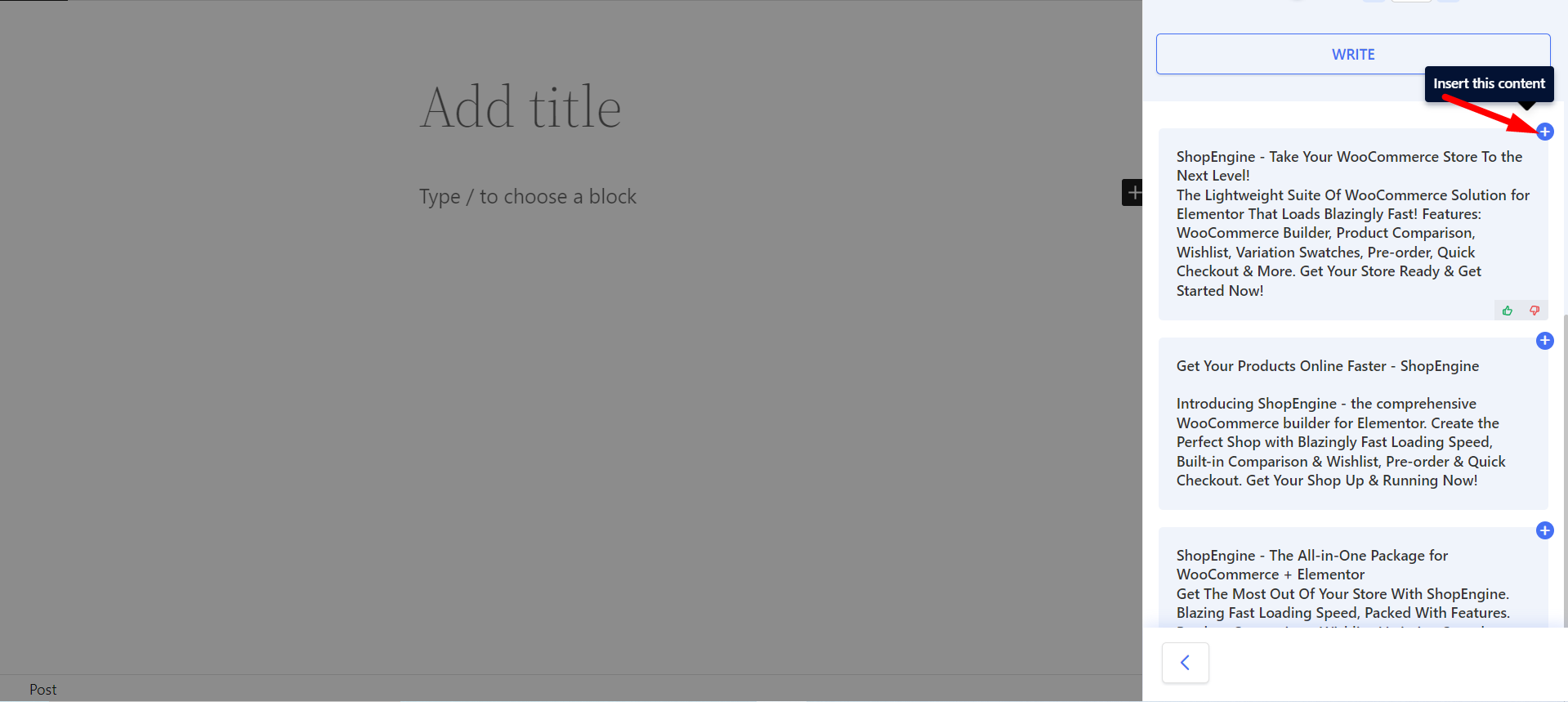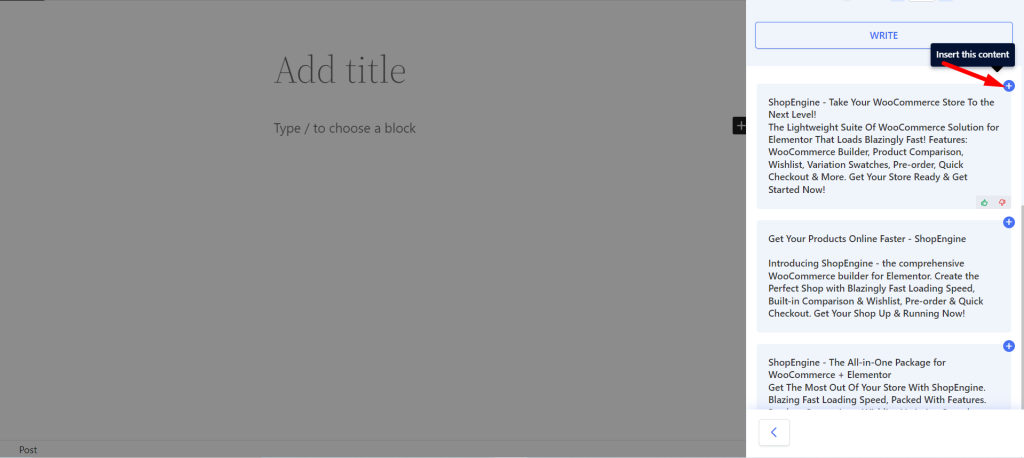 Summary Bullets template using Shortcut key #
Using backslash(\) you can find Summary Bullets while writing or editing content. Here are the steps:
Type backslash(\)Summary Bullets while writing a content
Find Summary Bullets from the option box
Select and rest of the steps are the same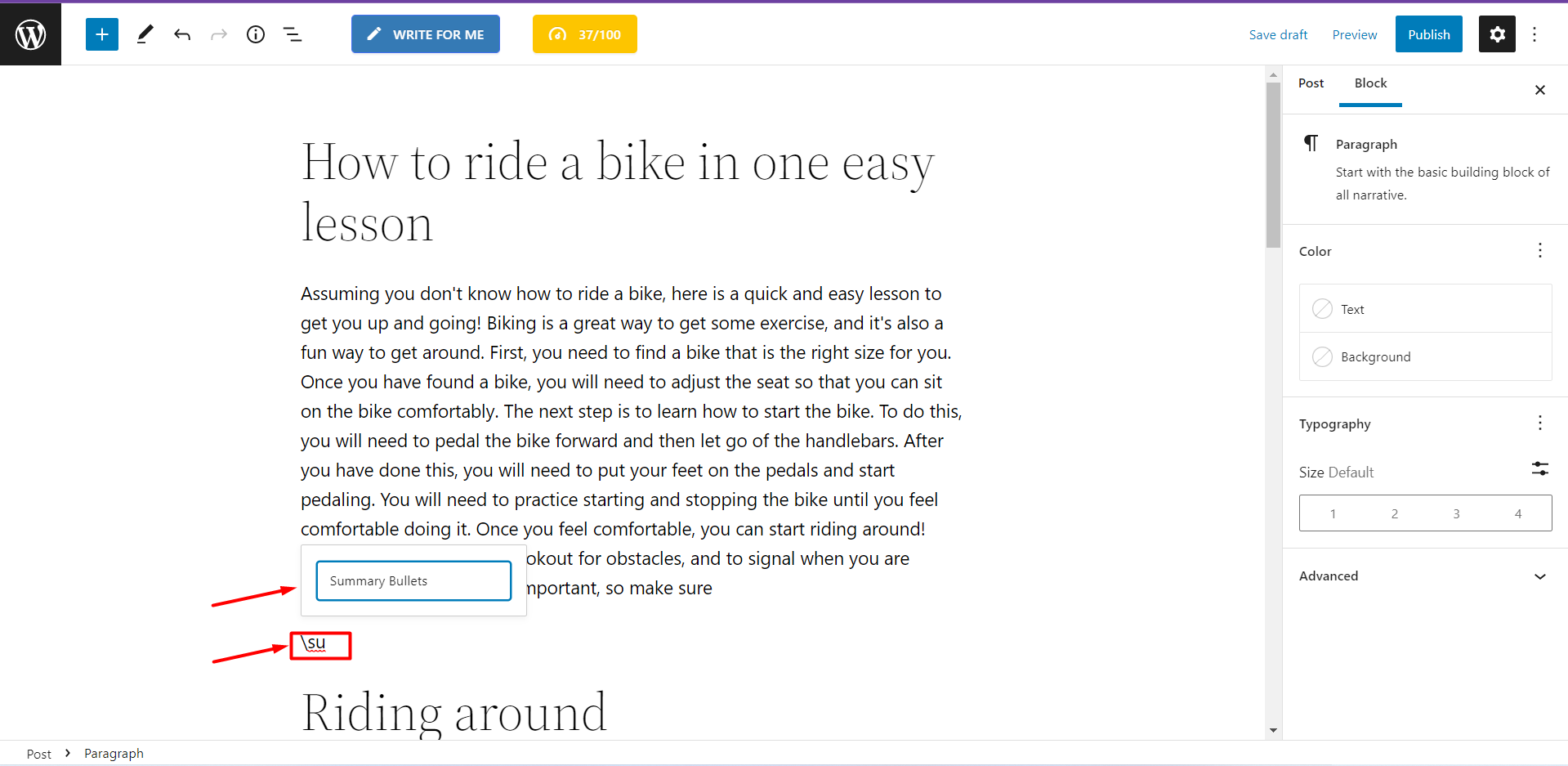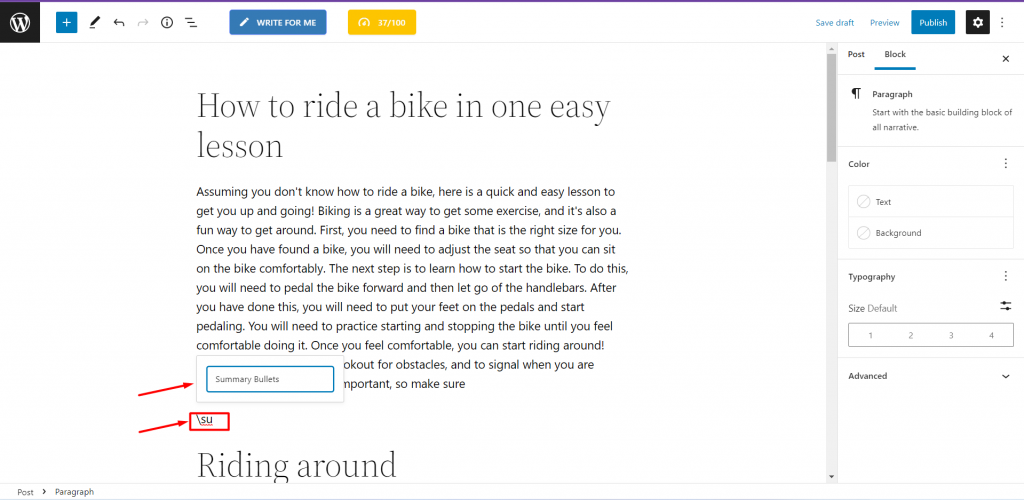 GetGenie AI is easy-to-use and its free version also works great. And as a Bullet point summary generator, it will simply allow you to create your required bullets. So, save your time and effort, use GetGenie!
Recipe to use Summary Bullets template #
For your convenience we are sharing an output generating recipe example here-
Inputs #
Paragraph- Cricket is an outdoor game mostly played in Asia and Europe. England is the inventor of this game. This game has three different formats, One Day International (ODI), Test, and T20. T20 is the most favorite and popular version. There are some big leagues happening all around the world based on T20. IPL is one of the biggest tournaments.
Language: English
Tone: Standard
Creativity: 4
Results: 3

Outputs #
Cricket is a sport that originated in England.
T20 cricket is very popular.
IPL is one of the biggest cricket tournaments.