Genie AI produces personalized and unique pieces of contents. But to use it you must have the license key first. Getting an activation key is not a complex process. let's see the License Settings procedure below.
From Your WordPress Dashboard #
Find Get Genie
Click License
If you have the License Key you can directly insert it into the key box
Click ACTIVATE NOW button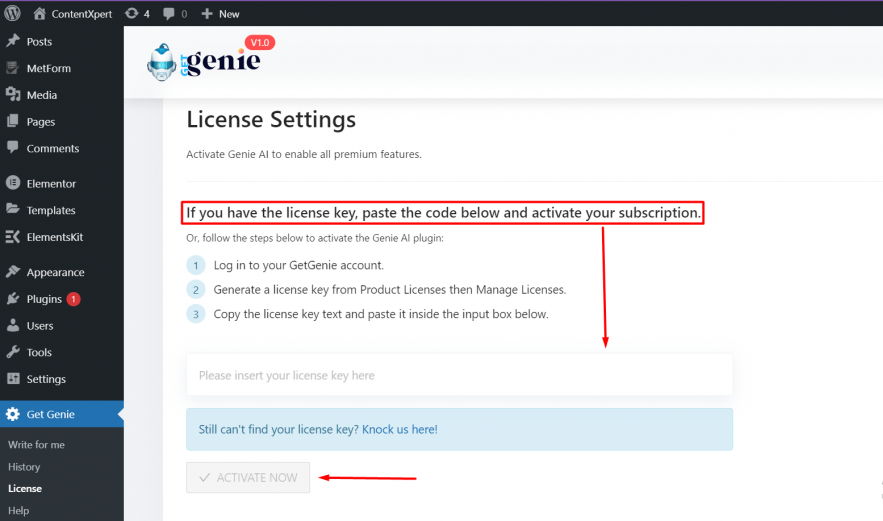 OR
Follow the 3 steps to activate Genie AI plugin
Get your License Key
Insert it into the key box
Click ACTIVATE NOW button
If you don't have it still click 'Knock us here!'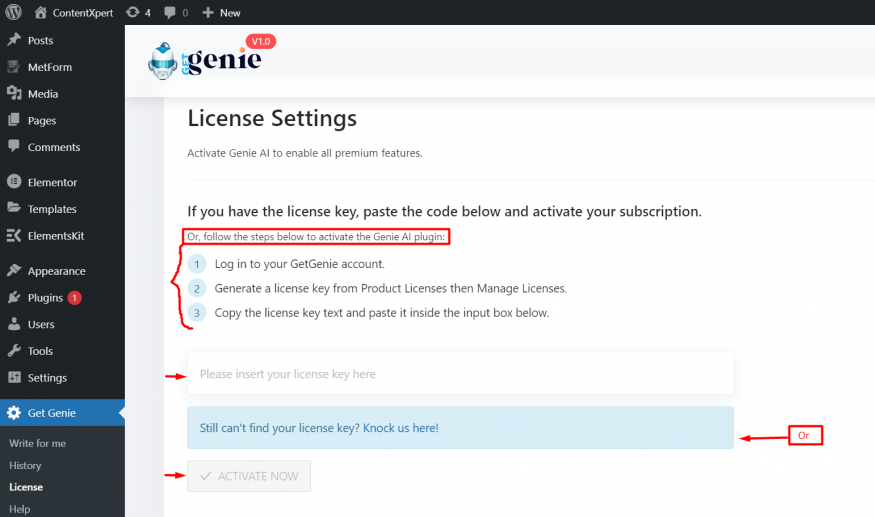 After activating the license you will get a confirmation message like the image below. The page will also show a box indicating your maximum credit limit and your used credit limits.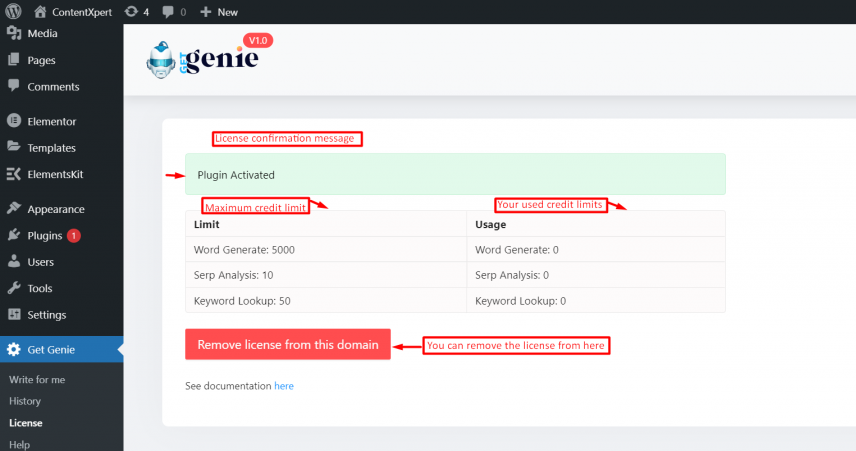 However, if you want to remove the license there is a button named 'Remove license from this domain'.
Hope you find the process simple. Check out the video to be more clear about the process.
Feel free to knock us for help!