GetGenie is an AI-powered top title generator tool. People often suffer from tools that don't provide related title concepts. But GetGenie AI generates titles for articles by understanding your input tone. It is well-systematic that gives creative ideas.
The basic steps are simple. Let's see how it works-
How to Use GetGenie AI Template- Title Generator Tool #
You can use the Title Ideas framework to generate new headline ideas in two different ways.
Using GetGenie Dashboard #
Navigate– Your WordPress Admin Dashboard → GetGenie → Write For Me. After that follow the below steps:
Select Title Ideas framework
Input your product/service in the field
Set the Creativity Level according to your wish (up to 5). The levels define how much creative output you want. The bigger the number the more creative output it will provide.
Set the Result Limit according to your wish (up to 10). This will determine how many varieties of outputs you want to generate
Finally, Click WRITE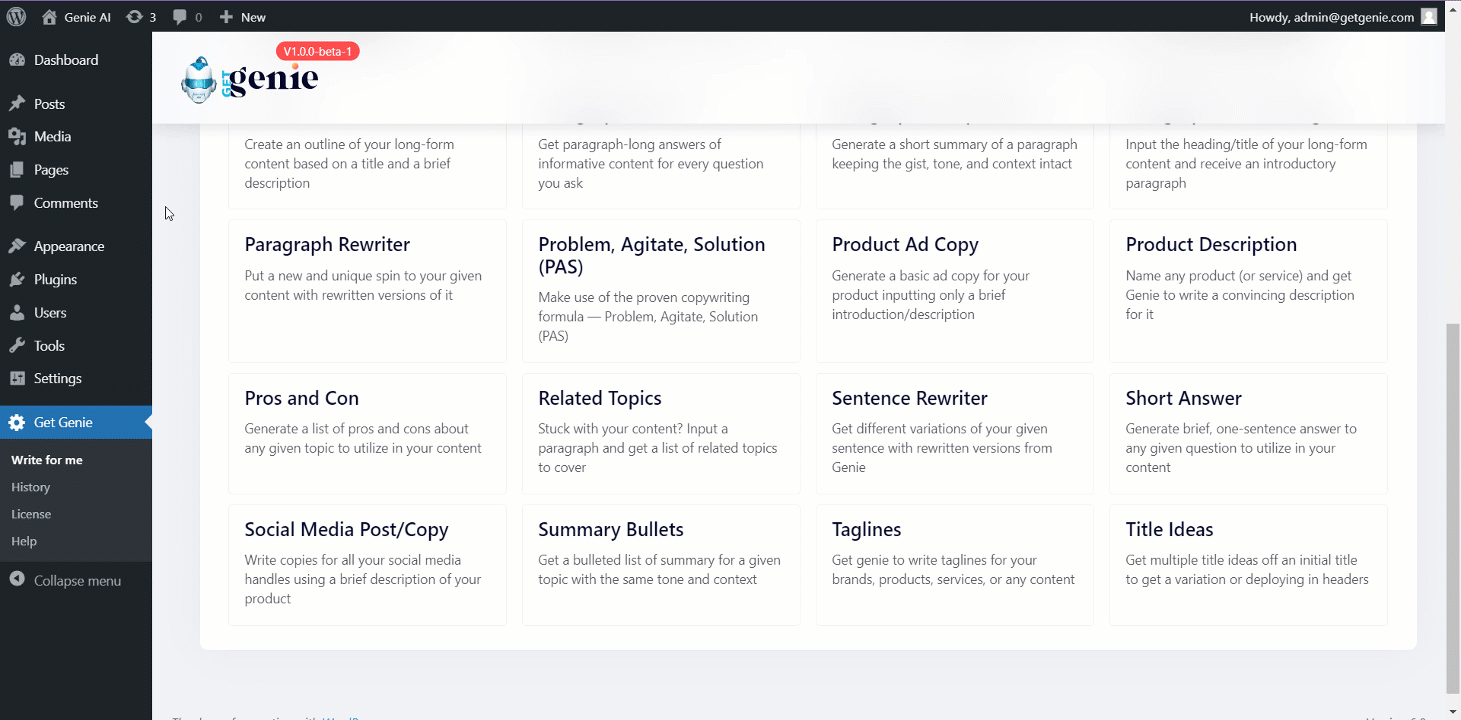 You can copy the content you want to use to your clipboard by clicking on it. Now you may paste it wherever you want. This way you can improve your content and attract viewers.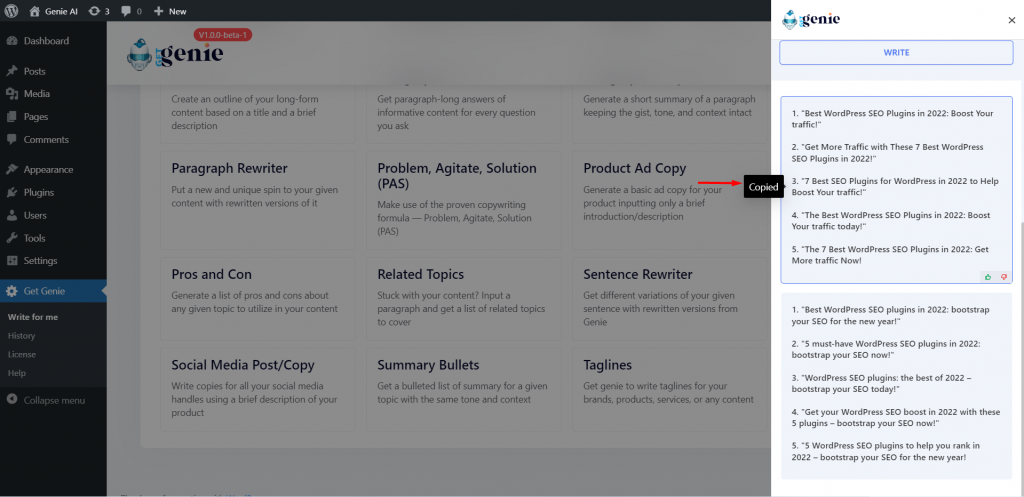 Using Title Ideas template inside Post/ Page #
Create a new post from the WordPress menu. If you need you can edit your old posts in the same way. Click on Write For Me.
Now, click on Title Ideas.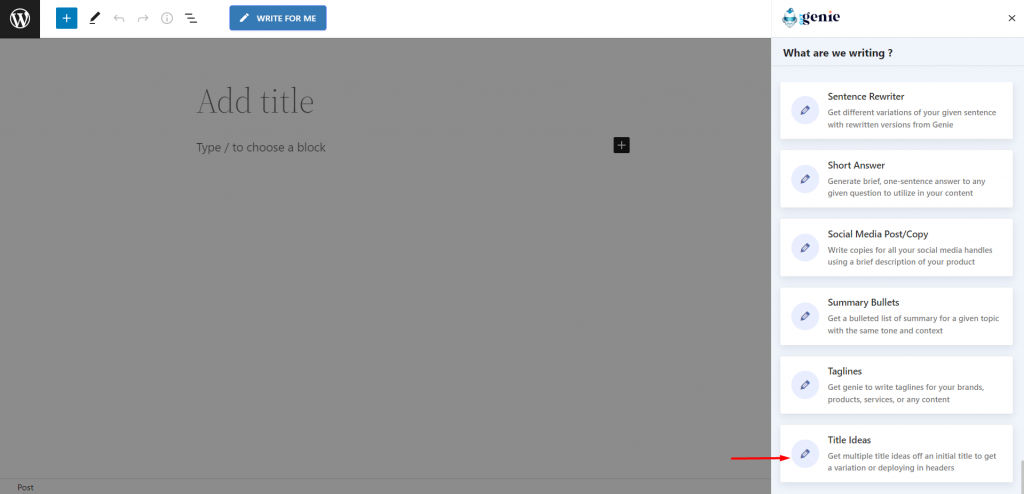 You will see the previous panel here. Put your context, set creativity and output limit. Click on the Write button. You will find your copy written by GetGenie AI.
Title Ideas template using Shortcut key #
Using backslash(\) you can find Title Ideas while writing or editing a content. Here are the steps:
Type backslash(\)Title Ideas while writing a content
Find Title Ideas from the option box
Select and rest of the steps are the same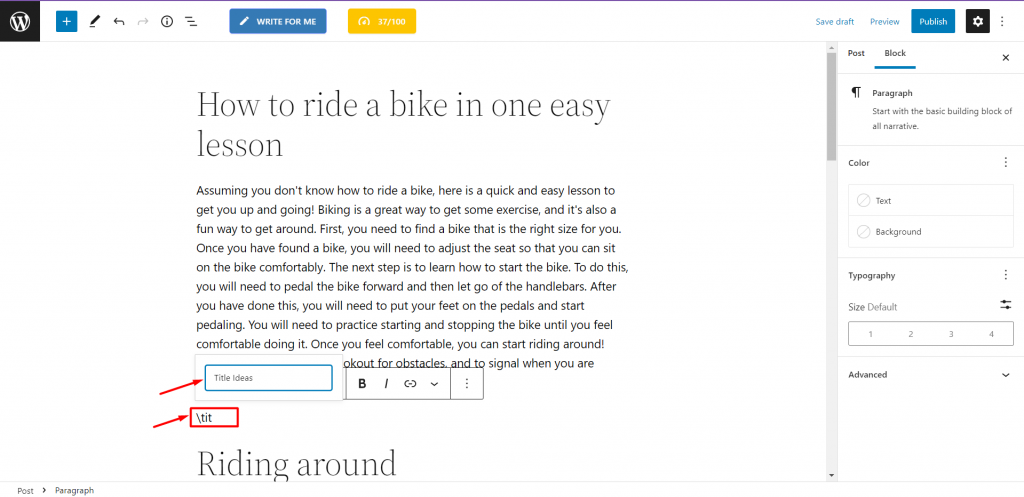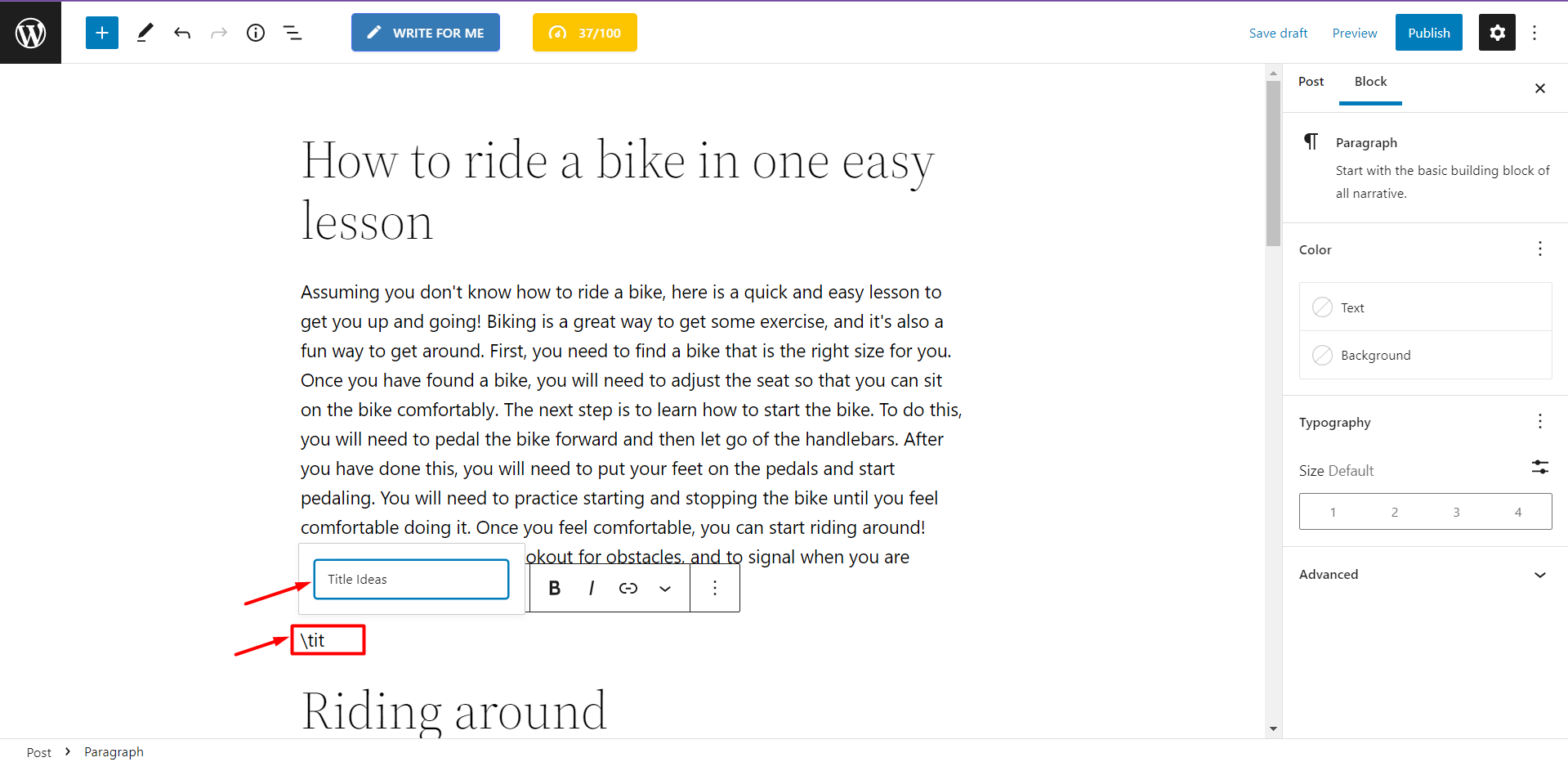 Besides simply clicking a content to copy you can also click on the blue '+' icon top-right corner of the content and insert it directly into your post.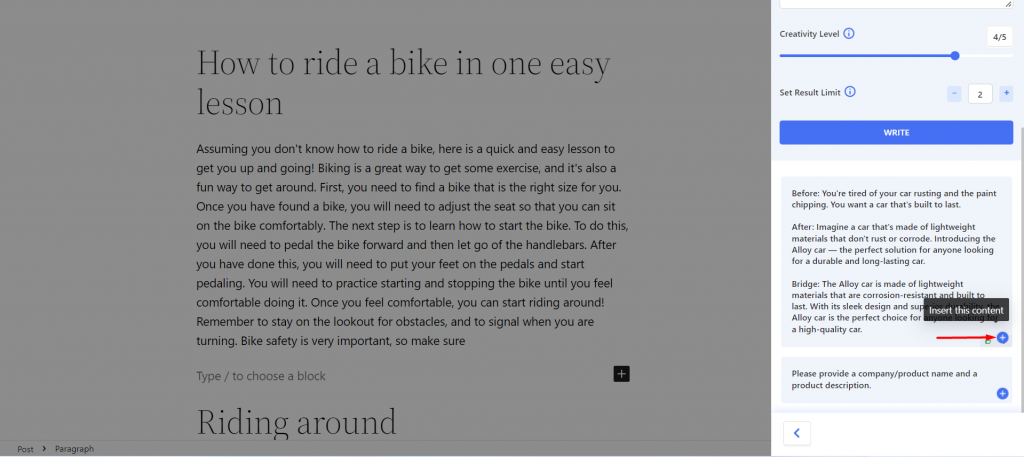 The working process of GetGenie is user-friendly. Being a title generator tool it smoothly produces different options for users. Try GetGenie AI and have a great user experience today!