How to Utilize Ai in Writing to Become a Better Writer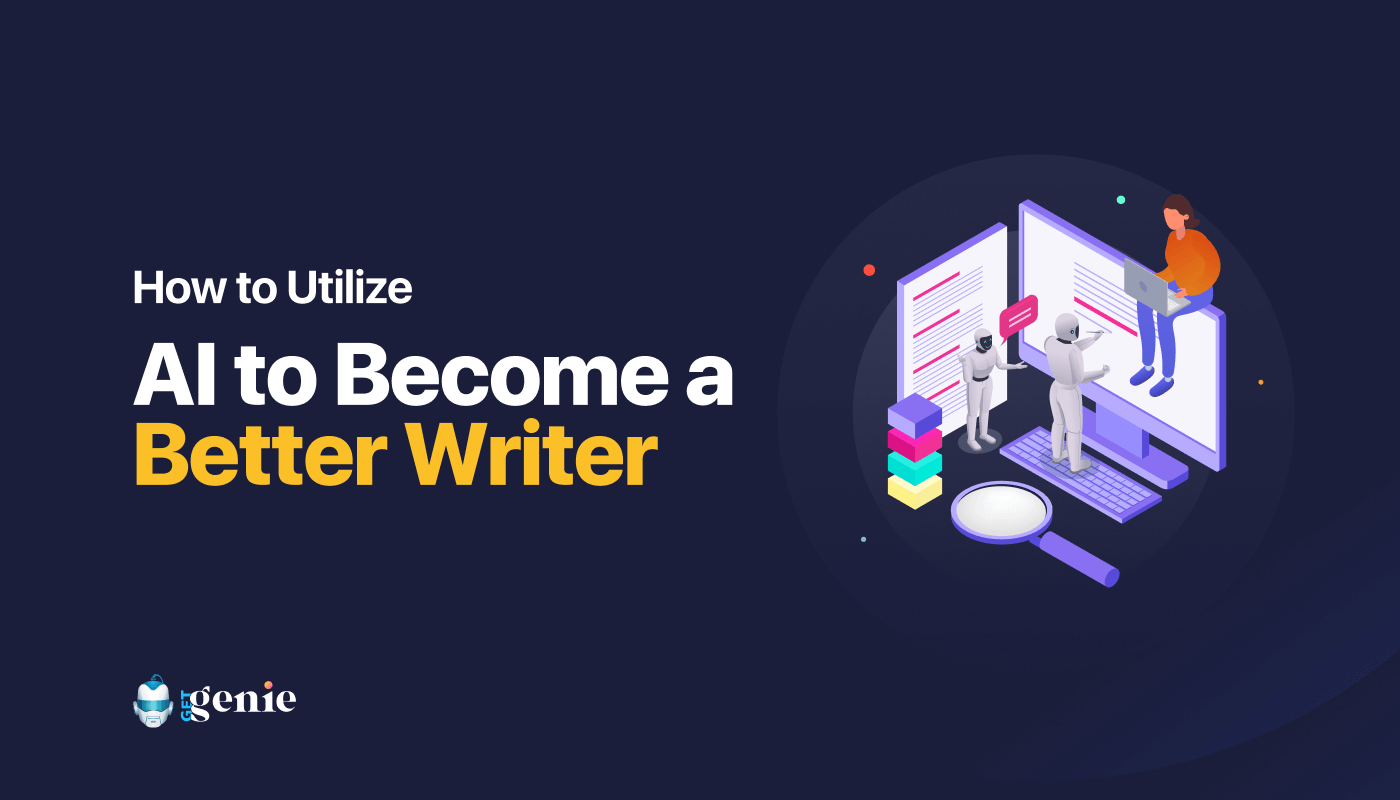 Are you thinking of using AI in writing blogs, web content, or marketing copies to minimize workload and business costs? Then utilizing an AI writing assistant is surely a great idea.
Day by day Artificial Intelligence is getting recognition in every field because of its excellent benefits and opportunities. The scenario is no different in content writing and copywriting. Because of its advancement, you can't differentiate between AI and human-generated content.
Nevertheless, there are still some drawbacks that can be overcome by manual writing skills. But, most of the time, an AI writing assistant facilitates and complements human writers to a great extent. Here we will disclose exactly how using AI in writing can make you a marvelous writer.
What is an AI writing assistant?
An AI writing assistant refers to software that is capable of generating any type of content through its built-in algorithms. Its main target is to provide content according to human input that lightens up the human load and reduces time.
This does not only provide solutions for content writing but also facilitates copywriters for generating converting and engaging copies for landing pages, newsletters, social media, and so on. Apart from this, generated content and copies through this tool will be 100% SEO-optimized.
How to become a better writer by utilizing AI in writing
AI in writing brings a revolutionary change in content writing and copywriting. Before, people had to do everything manually from keyword research to content optimization. But now, because of the blessing of AI writing assistants, you can perform everything by investing less time and effort.
Besides, with these tools, you can generate content not only for one platform but also you can create content and copies for all platforms that will convert well. As a result, you can be a better writer if you can utilize AI in writing. Now, let's check out how AI makes you a better writer:
Accelerate your writing skills
AI writing tools create fresh and quality content in the blink of an eye. Generating content in such a short time is not possible for a human writer. Besides, these content or copies will be well-researched, SEO-optimized, and plagiarism-free.
As a result, chances of getting ranked through this content will also increase as Google always gives priority to those content that is unique, fresh, and satisfies search intent. Therefore, if you use an AI writing tool for content creation, then you can combine AI writing skills with your expertise to generate more quality content.
For example, if you use an AI writing assistant such as GetGenie AI, then you will be able to generate content by using a template in the shortest time possible.

Help you work as a solopreneur.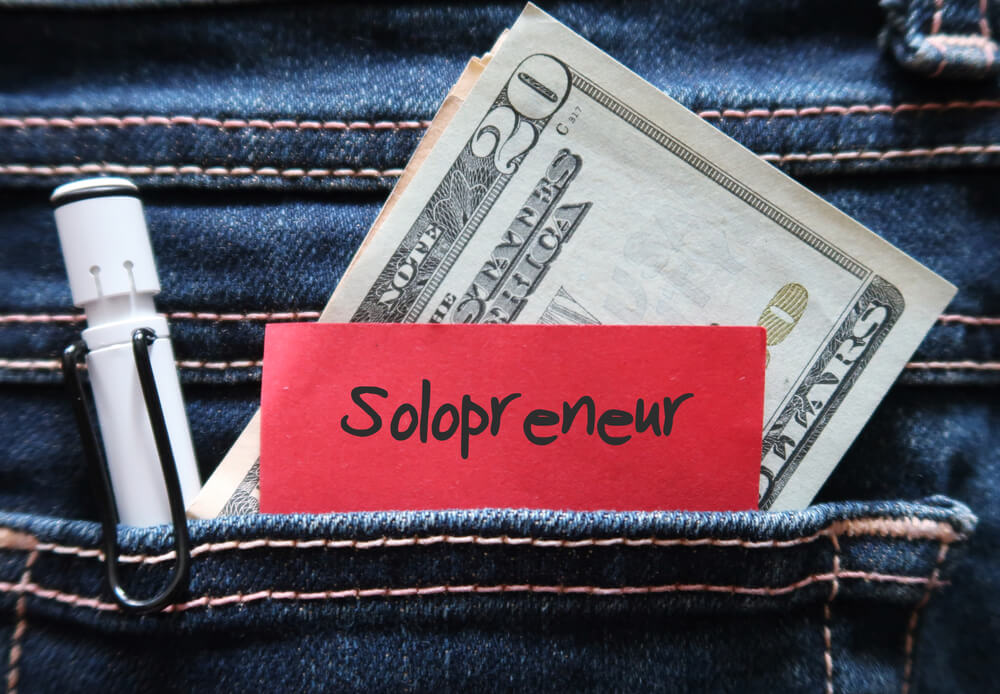 Are you a solopreneur and have to handle lots of tasks at a time? If yes, then using an AI article writer for writing content, blogs, and copies will let you work as a solopreneur. Being a solopreneur means managing multiple tasks and taking risks for those tasks. It is hard for human beings to do multiple tasks without affecting their quality.
By using an AI article writer, you will be able to generate top-notch quality and interactive content within a few minutes. As a result, you don't have to hire a blogger or copywriter to perform your tasks. This reduces the cost of your business as well.
Generate SEO-optimized content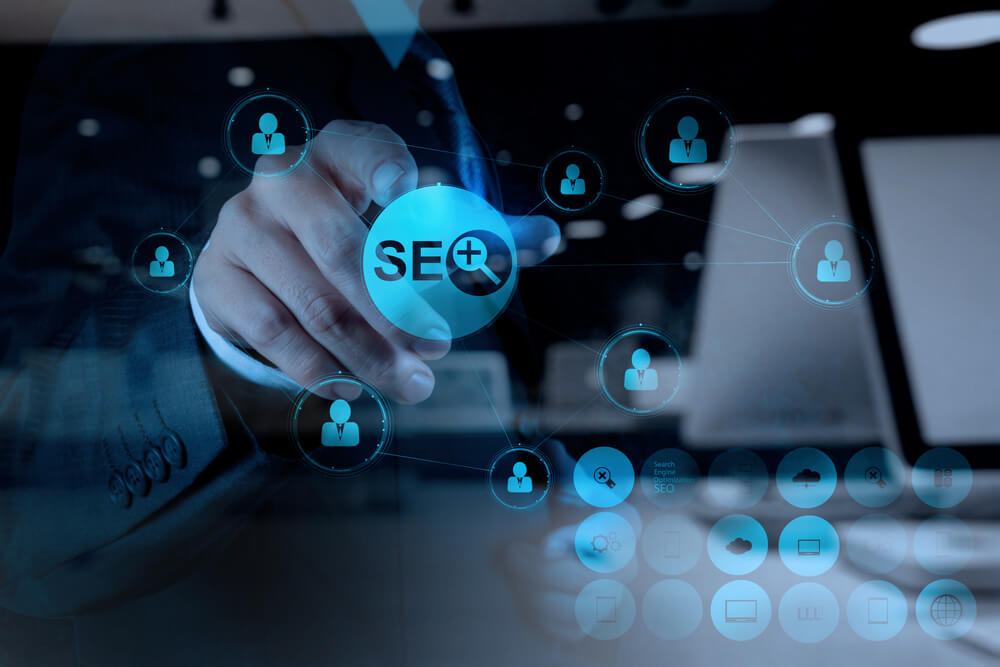 Creating SEO-optimized content should be your priority as ranking on SERP will be tough if it is not well-optimized for search engines. That's why, while generating the content, keyword research, competitor analysis, and everything needs to be done properly.
Here an AI article writer will assist you to select the high-volume, and less competitive keywords for your posts, blogs, or copies. Apart from this, you can also generate meta, engaging intro, and closures for your blogs or posts. Furthermore, you will also find on-page SEO scores that will guide you to optimize your content more.
Like GetGenie AI will let you select perfect keywords and generate meta, intro, and closure for your blog posts with its Blog Wizard template. Besides, it greatly facilitates with one-click blog generator option which allows you to generate a blog with a single click. Moreover, you can enjoy Playground of GetGenie to generate blogs in the SaaS interface: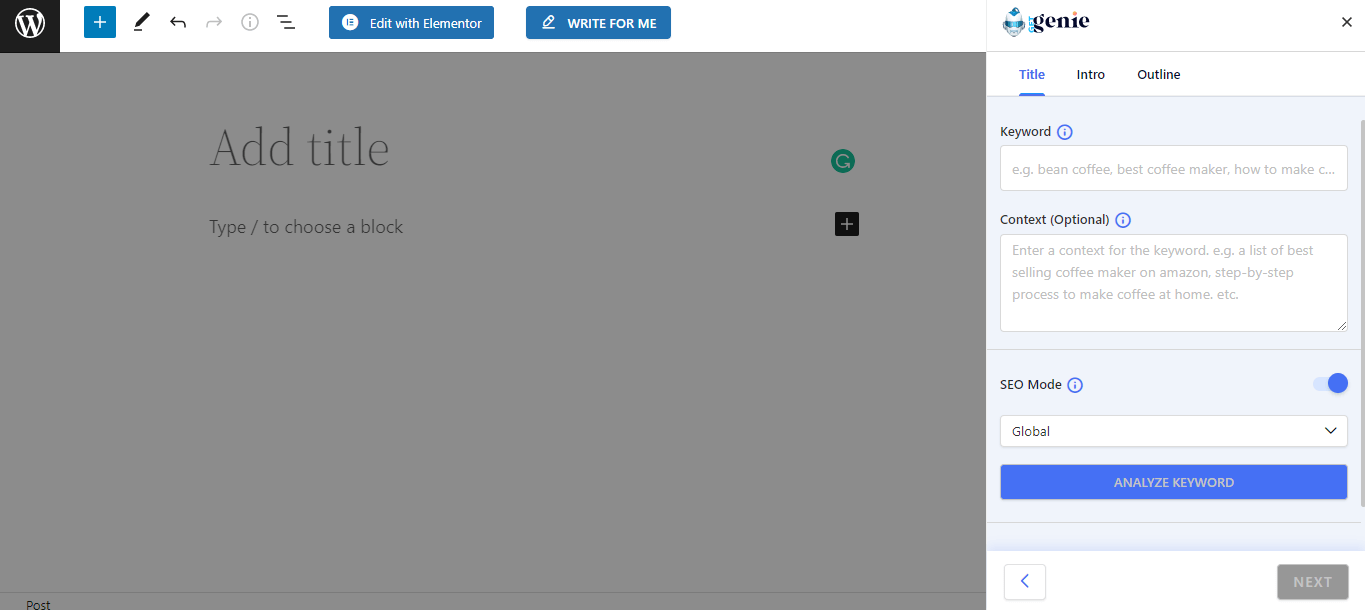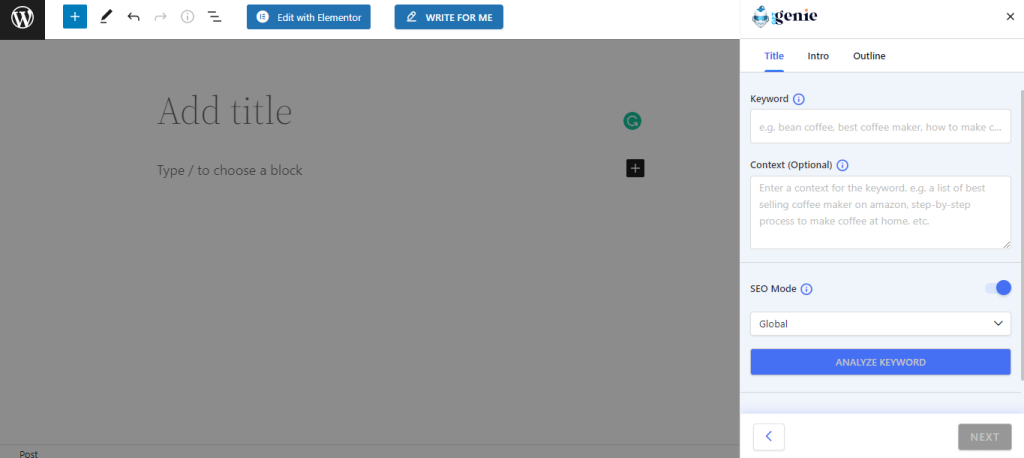 Reduce working load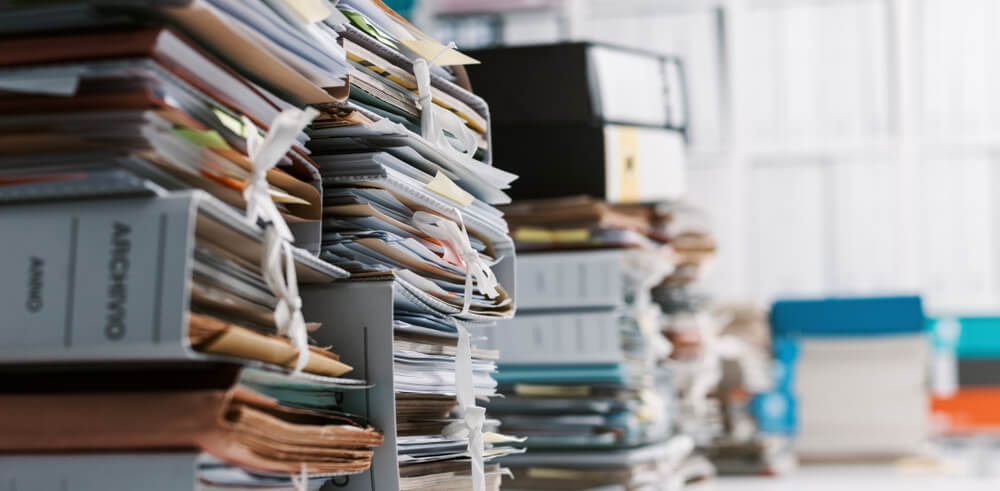 An AI article writer not only simplifies content creation but also accelerates the whole content generation process. For example, you have to write two blogs and one newsletter today. Now, what will you do? Are you thinking of generating content manually? If so, then it is certainly not a good idea.
Your whole day will be spent writing these two blogs and one newsletter. On top of that, the quality of these blogs and copies will also be hampered. In such a case, utilizing AI in writing can deduct the workload and let you bring out quality and engaging content.
Create content or copies for any platform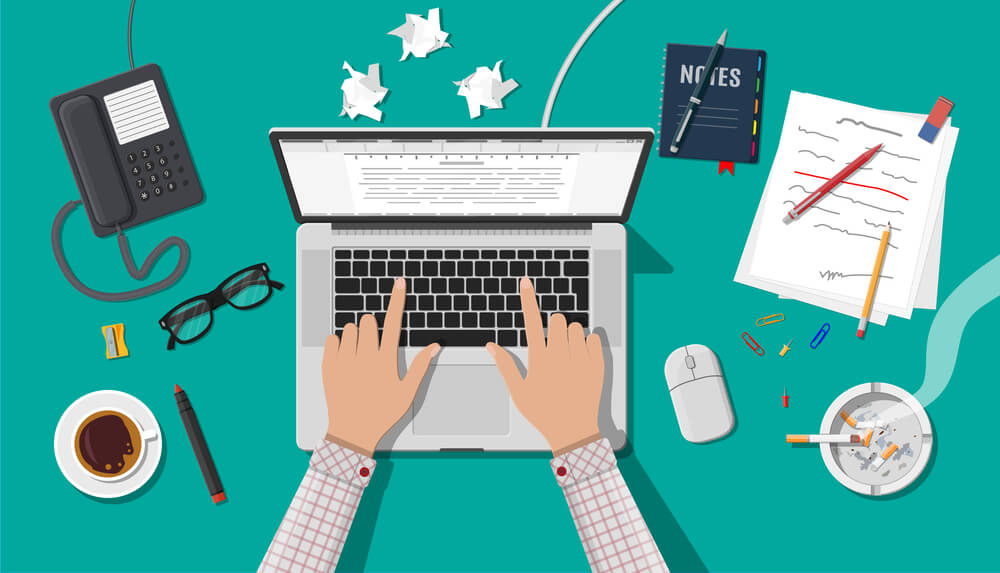 Since AI provides output focusing on the input of the users, you can create content for any platform. For example, you need social media copy for your Twitter, Facebook, Pinterest, and LinkedIn account. Now, creating copies for all of these social media channels is really time-consuming.
But if you utilize an AI copywriting tool, then you will be able to create copies within minutes. It's a blessing for marketers. Apart from this, you can also write novels, blogs, newsletters, and even stories by utilizing AI in writing.
Furthermore, an AI writing assistant is not only helpful for content writers but also good for copywriters as you will also get templates for copywriting as well. Such as GetGenie AI offers BAB, PAS, and AIDA templates for copywriting. Through these templates, you will be able to generate any type of converting and attractive copies for landing pages.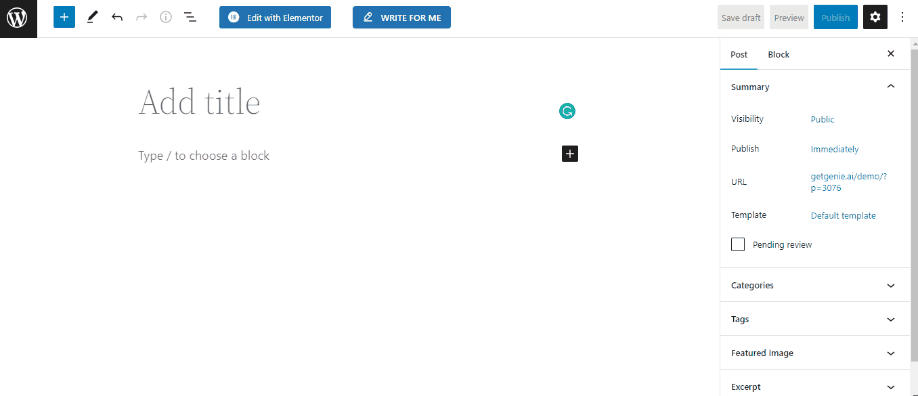 Completely unique, error and plagiarism-free content.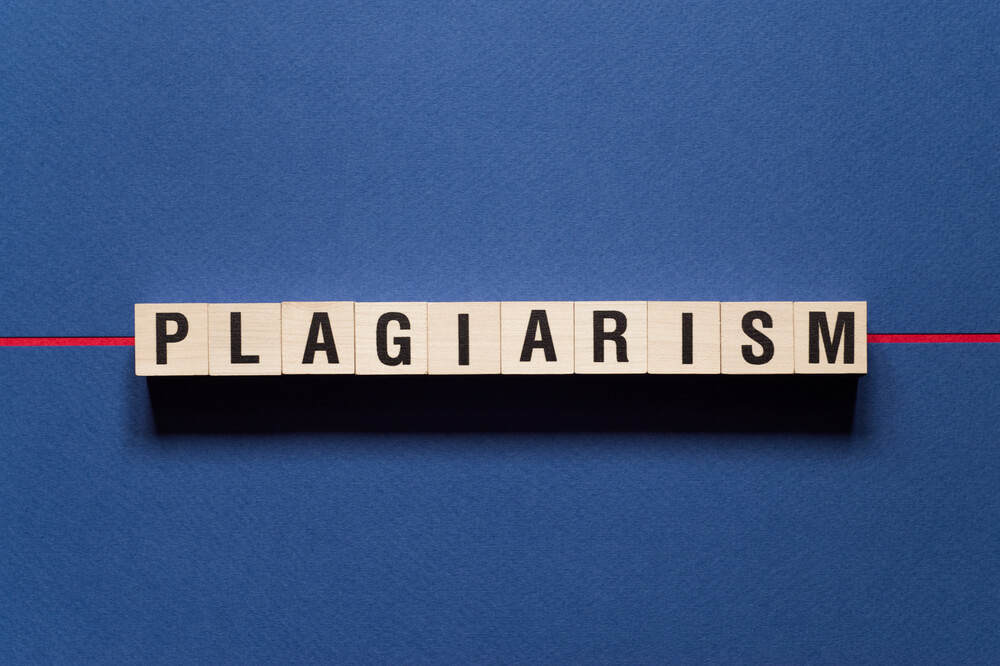 Google never lets plagiarised content rank on the SERP. Because freshness, and uniqueness in the content, is the main focal point of ranking in search engines. Besides, your content also needs to be grammatical error free. The greatest benefit of using AI in writing is that it creates error and plagiarism-free content.
As a result, your landing page, blogs, and content will easily rank on the search engines. And, ranking on the search engines means drawing more organic traffic to your content that will help you to accomplish business goals.
Can artificial intelligence replace writers?
AI Writing assistant is well-known for fast and precise content creation. But still, it can't replace human writers as emotion, sensation, and reaction are missing in AI writing tools.
It can definitely complement human writing skills but completely removing human writers is not possible as AI is unable to act on critical scenarios.
Utilize AI in writing
AI market share is growing fast due to its massive benefits. Especially, it is helpful for writers or organizations who need to create a large amount of content for their sites or channels. As a result, they don't have to hire a freelancer and spend money on writing content.
Continuous writing also brings monotonousness. Therefore, this results in average content creation that is incapable of building your brand. In such a case, if you use a suitable AI such as GetGenie.AI in writing, you can successfully generate engaging and quality content for your brand and organization.