The 7 Best Ai Blog Writers to Improve Your Workflow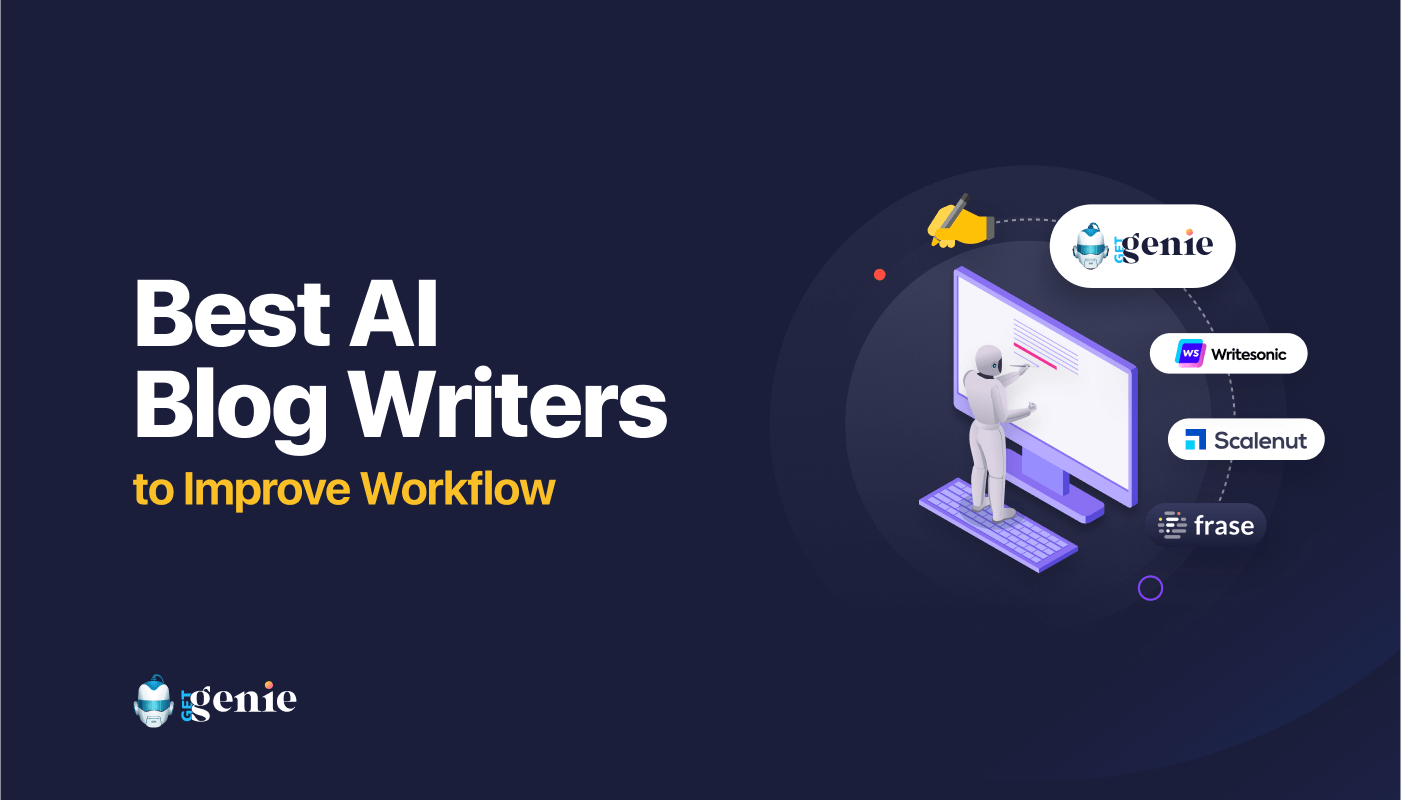 Speeding up the process of blog writing could become easier when you have the best AI blog writer. It is not like that an AI writer will generate a blog post with a single click and you will publish it. Obviously, there will be a need for manual effort to produce a good quality blog.
But the challenge is choosing the right AI tool to smoothly produce great quality content.
Best AI blog writers in 2023
After going through different writing tools that use Artificial Intelligence to generate content, we finally have found the top 7. Here we have reviewed each one so that you can decide which one to go to.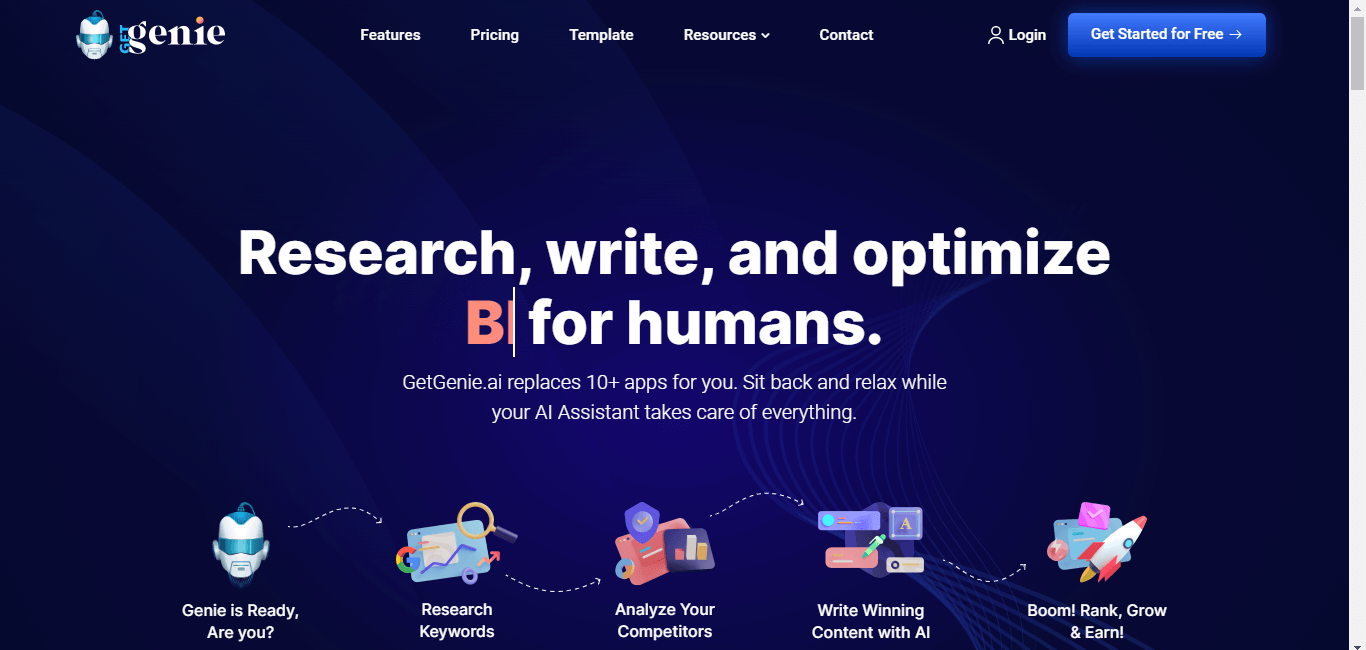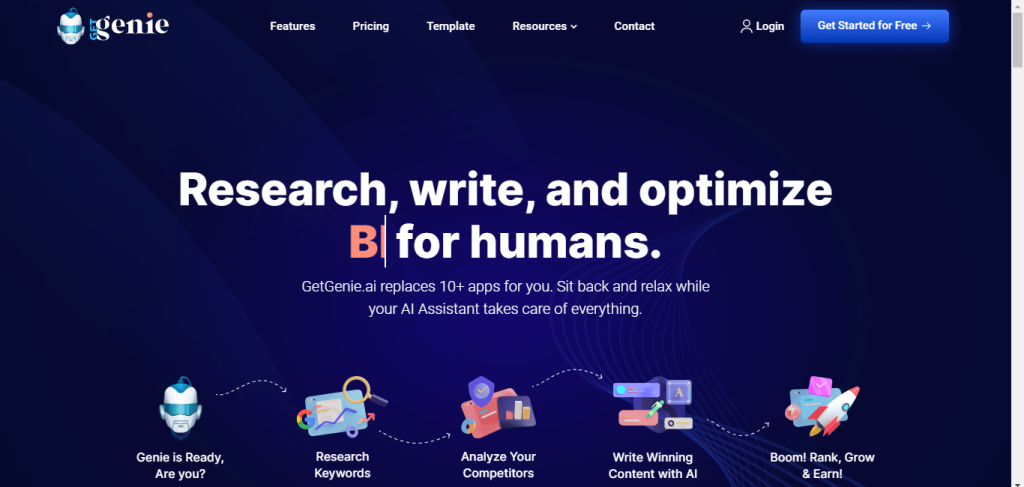 The first one in our best AI writers list is obviously the GetGenie AI tool that comes as a stand-alone WordPress plugin to generate content within the WordPress dashboard. Besides generating blog posts, you can optimize the content within the site's dashboard.
GetGenie has the default Search Engine Optimization feature to get optimized content and rank better on the SERP.
Why should you use GetGenie? Well, this AI writer tool has the easiest navigation system to generate a blog post. Before you generate content, you can choose the potential keywords to rank for. It increases the chance of getting traffic for keyword variations.
While generating the content, the plugin will guide you through the whole process step by step. For each input, you can generate multiple outputs and choose one according to your need. Even users can input the creativity level for the write-up. And finally, it will show an overall SEO score for the content.
As a result, you get the perfect blog structure and rank better.
Key features
Blog and Doc resources to learn the whole process
Custom content layout with predefined keywords
SEO score inside the site's dashboard to optimize the blog
Uses the most advanced model of GPT3 technology
Besides blog writing, users can generate any type of written content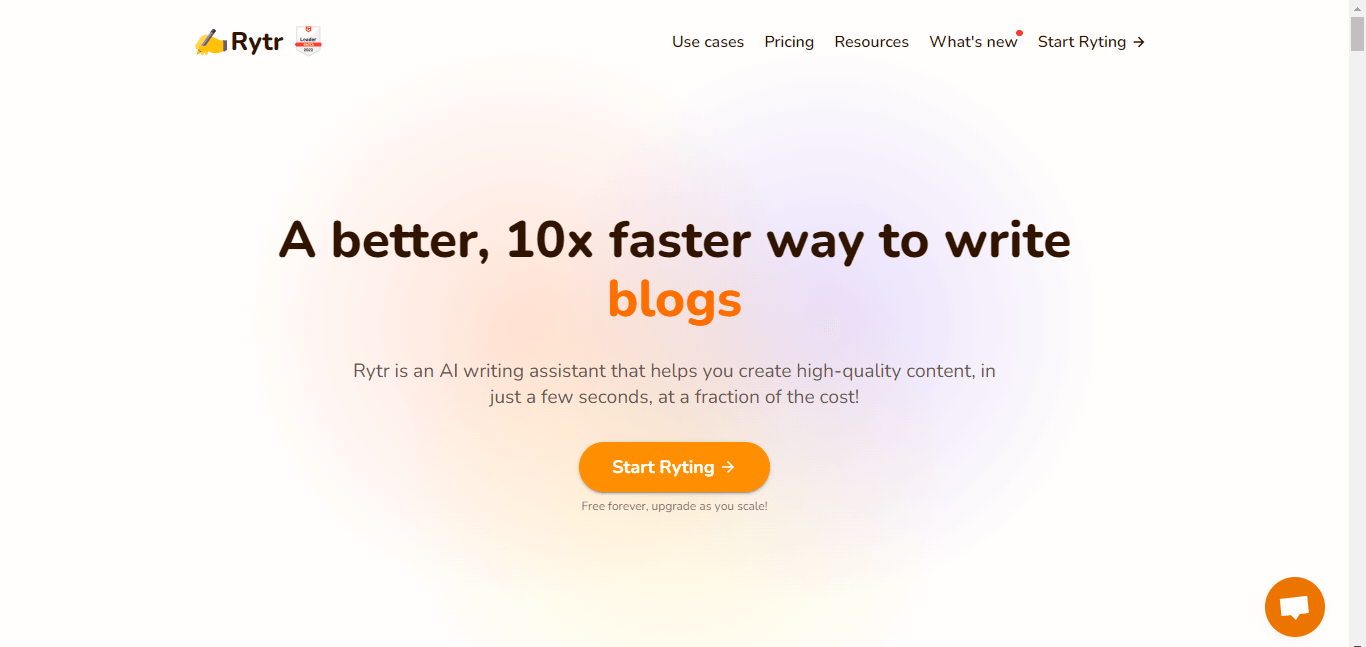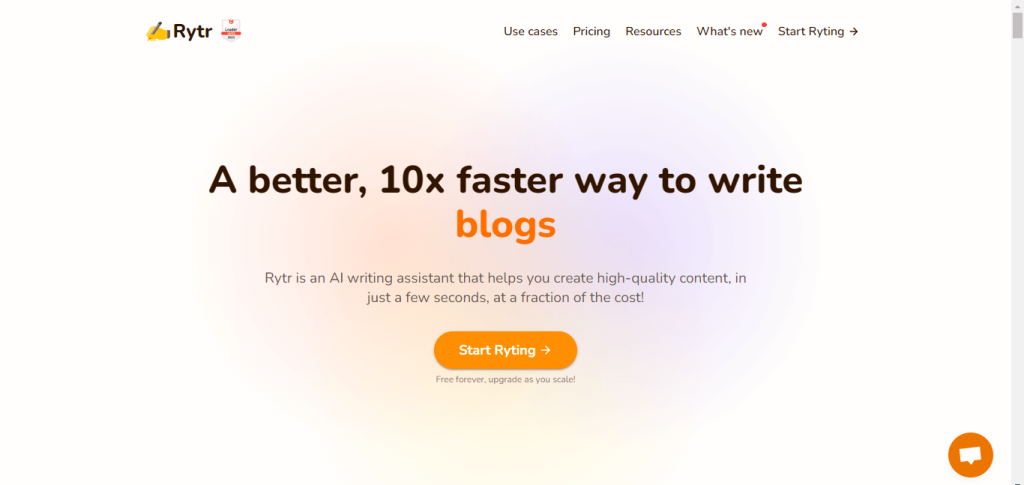 If you are looking for something inexpensive and willing to spend enough time in manual editing, Rytr is a good option. This AI content generator has its own dashboard where users can give input and generate content.
One of the user-friendly features of this AI tool is blog post writing or long-form writing. However, with Rytr, you need to generate each of the sections of the blog individually. It might take a bit of extra time. Users need to follow the particular steps to generate a complete blog post with this AI writing tool.
Like GetGenie AI, in Rytr, you can generate multiple outputs for a single input. This option makes it easy to choose a unique output for the blog post.
Key features
Supports multiple languages for content
Different use cases are available for unique output
Easy to understand documentation
Available as a browser extension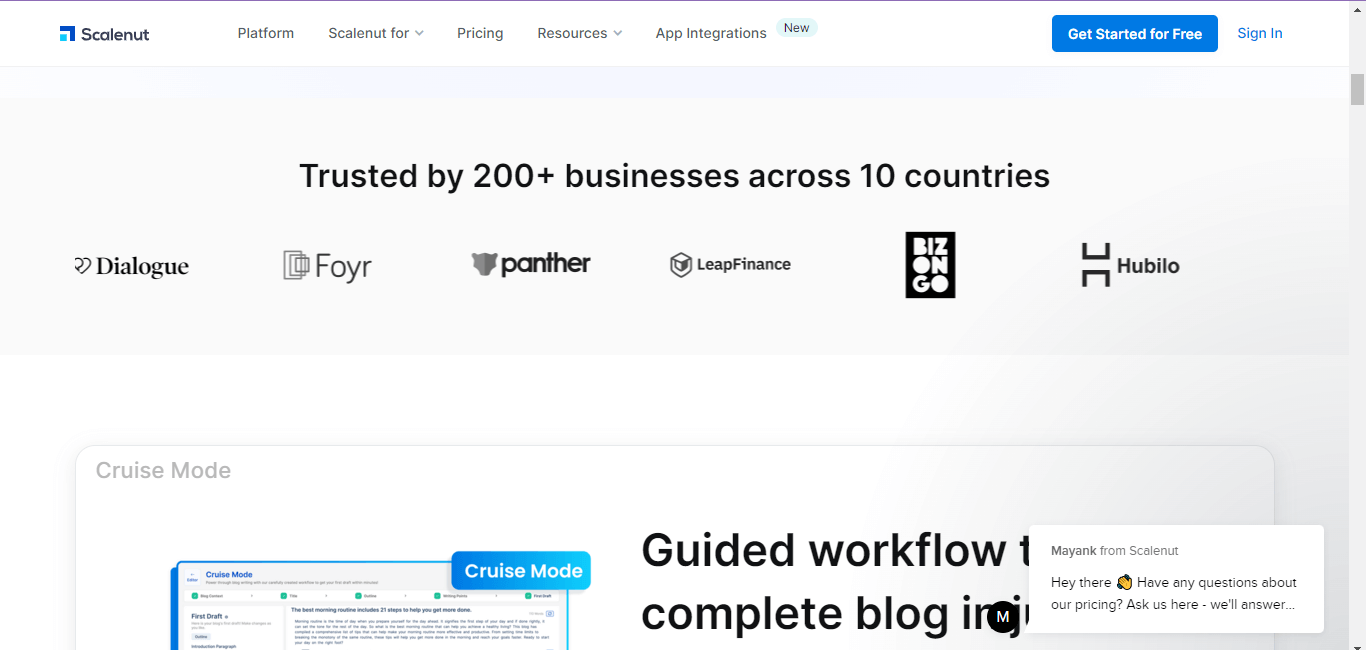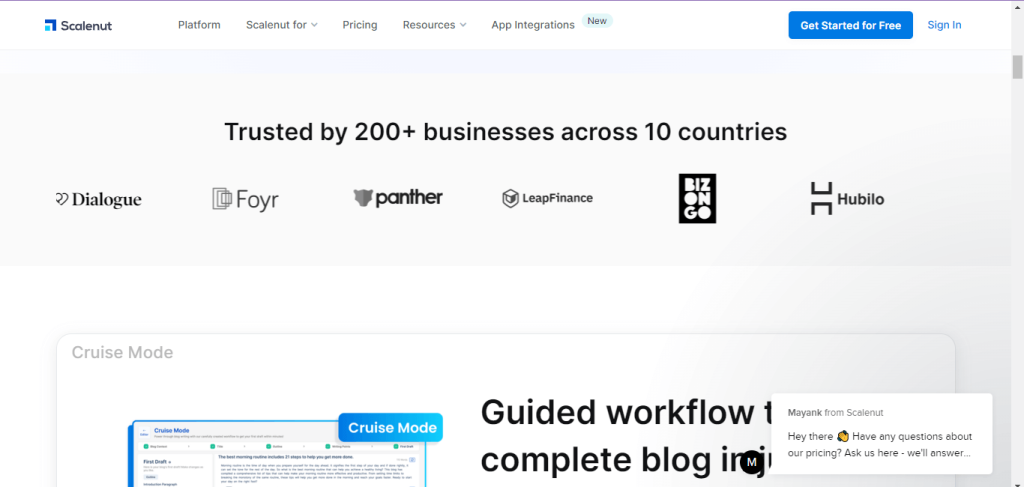 It is another AI tool that is a cheaper option to generate blog posts. The output quality won't be the same as the GPT3, but you can generate content based on your demand. Once you generate the content, you will have to do some manual editing to give a good shape to the content.
Like most AI writers, it also comes with different use cases. Before generating the blog post, it allows you to choose the use case for better output. If you want better results, generate individual sections of the blog post and then manually edit them.
Key features
Multiple content generation options with use cases
Option to perform topic cluster
Resources to learn the usages of the tool
Easy to understand dashboard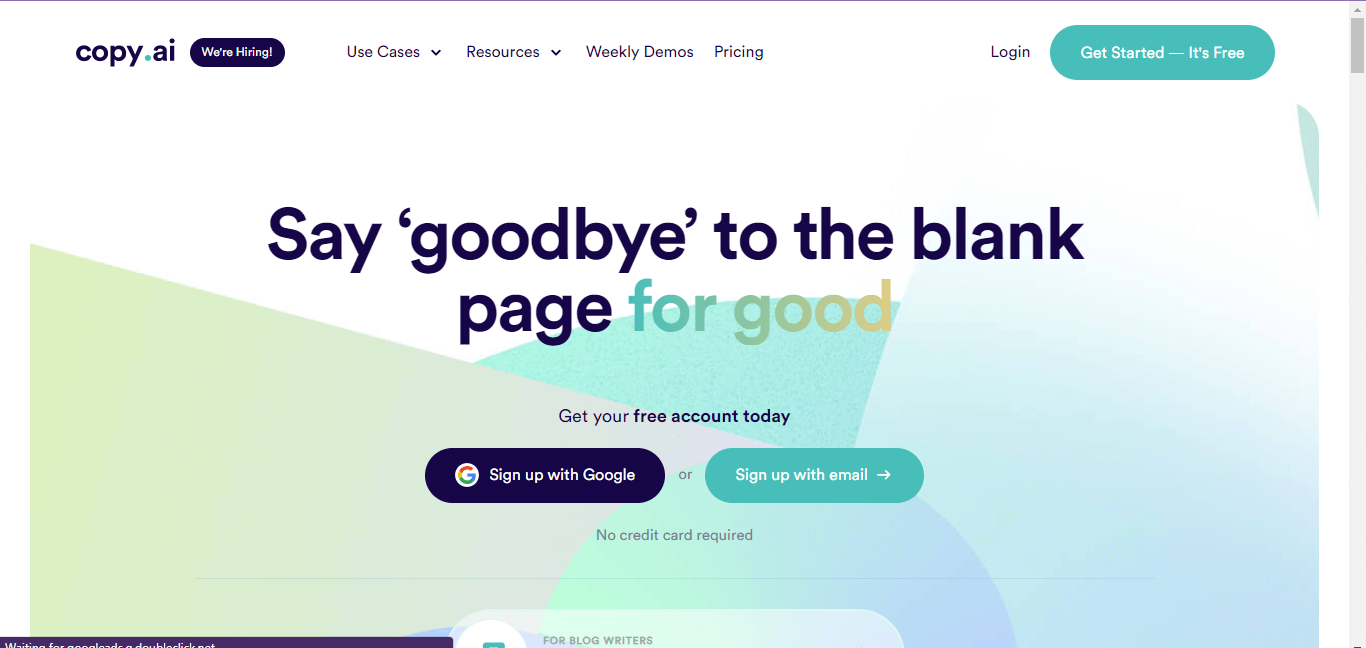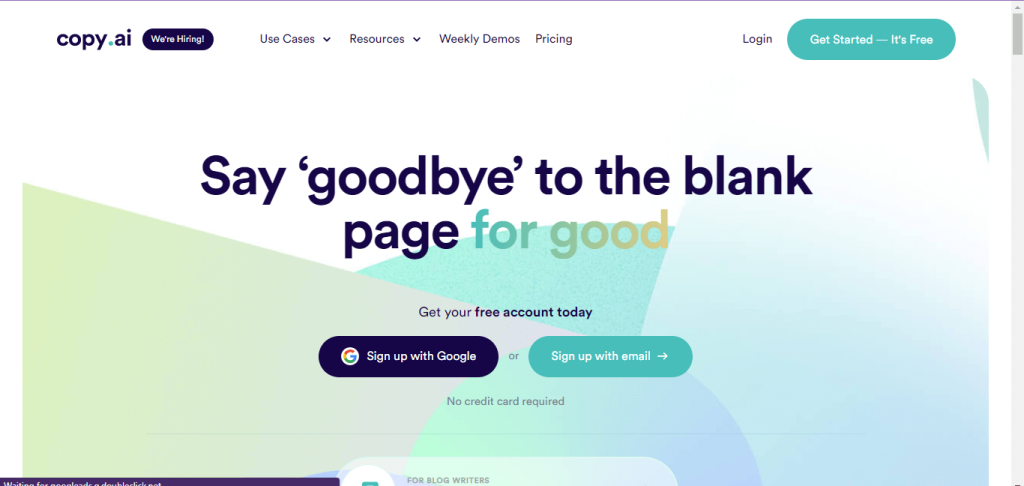 If you are considering only blog post generation with AI tools, CopyAI is a good solution. It is one of the best AI writers that come with versatile features. Though the pricing will be a little bit high, the content quality will impress you. The process works in a few steps.
Whether you are a beginner with AI or have enough experience with different AI assistants, you will find CopyAI as your helping hand. Users can generate long-form content within minutes and it won't take much effort.
Easy-to-understand documentation makes it easy to understand how to generate unique and plagiarism-free content. The tool has a big community where you can get tips and tricks. Remember that there is no SEO feature in this tool.
Key features
Suitable for both beginners and advanced writers
It publishes weekly demos to educate the users
This AI assistant has blogs and docs to help users
It has email and social media copy generators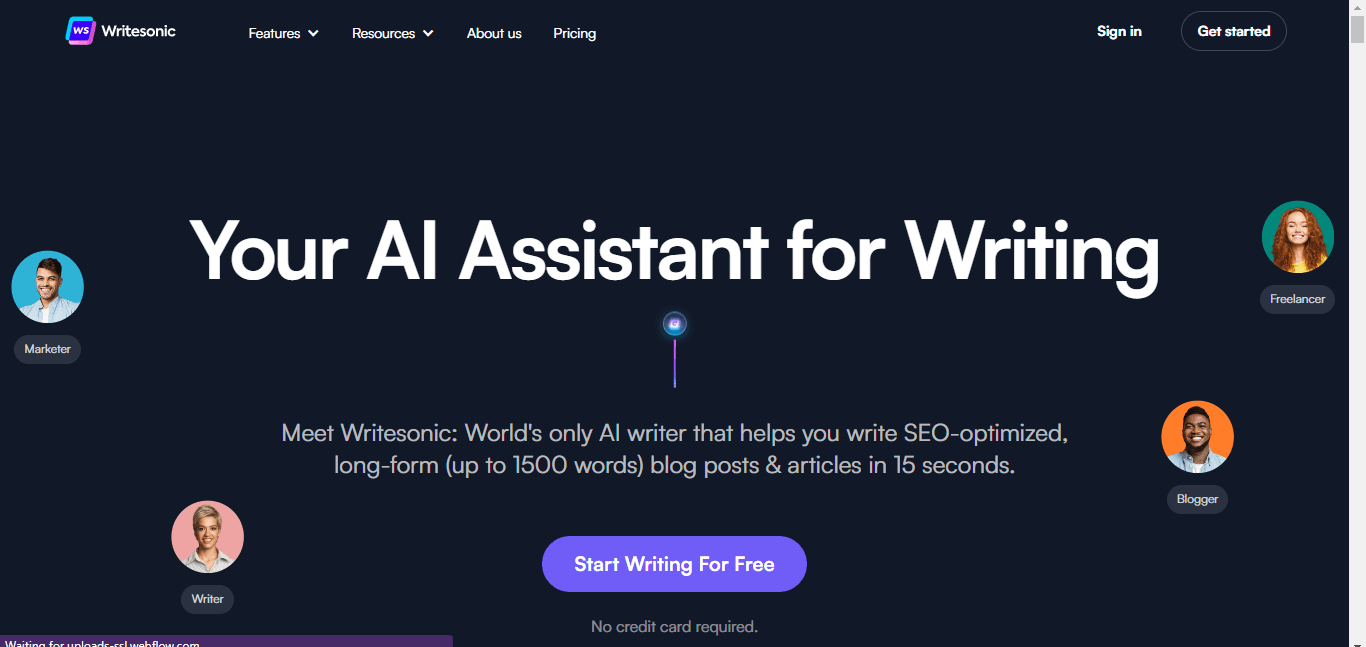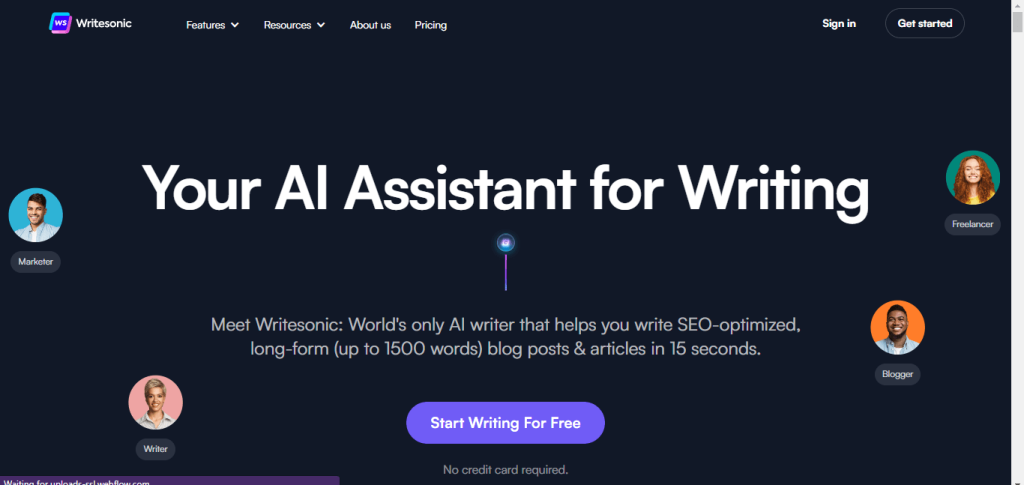 Writesonic has been in the AI writing assistant market for a long time and they have improved its features over time. It comes with different templates to generate unique content for different purposes. One of the coolest features of the AI writer is the blog generator.
Writesonic is relatively easy to use and regardless of the expertise, users can generate unique blog content. Besides blog generators, it comes with a rephrasing tool that helps to modify content to give it a better shape.
Generating a unique blog works in a few simple steps. Once you give the necessary information and other input for the blog, Writesonic instantly generates the content.
Key features
Generates unique and grammatical error-free content
Content expander to generate individual sections
Article summarizer to use in different channels
Ad-copywriter and landing page content generator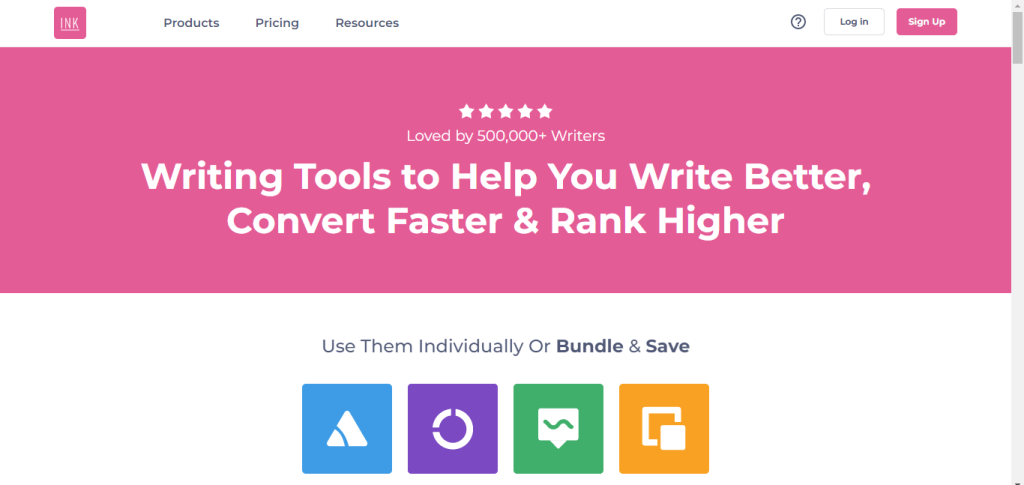 Ink Editor is relatively new in the market that comes as a complete package to generate content and rank it on the SERP. If you are looking for something inexpensive, you must give it a try. The best thing is, that you can start for free with this tool.
Ink Editor uses the latest model of natural language processing to provide unique and grammatically correct content. While generating a blog with this AI writer, users can input the keywords for which he/she wants to optimize the content.
Generating content and optimizing it at the same time reduces stress on the editing team. It definitely improves the overall workflow and helps to maintain content production consistency.
Key features
Has a free option with 5,000 AI words per month limit
SEO feature to optimize content instantly
AI copywriting assistant to write copies faster
User-friendly support team for quick fixes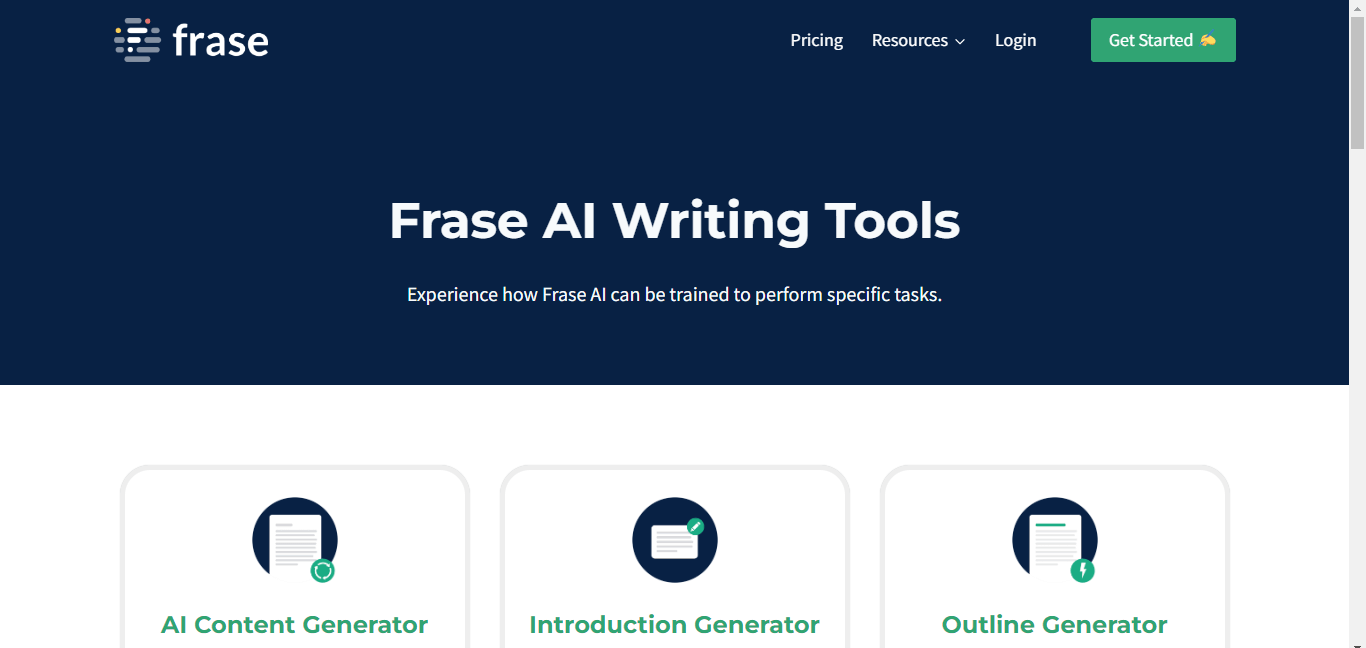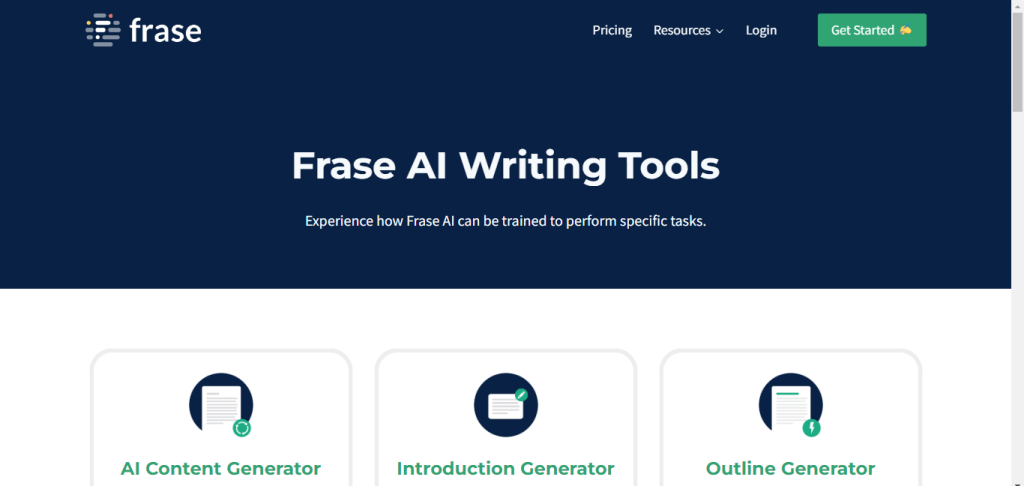 If you have enough budget and are looking for a high-end AI blog writer tool, Frase is a good option. But remember that, it might cost a lot compared to the previous tools in this list. Also, the content output will be different.
Wondering why people like this expensive tool? Well, it provides unique content and has tons of resources. So, a beginner can easily start with the tool and understand how to generate content without issues.
To generate blog content, users can simply select the particular type of template, select creativity level, and generate the output. Frase allows users to choose different contexts to get the perfect output each time.
Key features
Easy to understand dashboard and tons of resources
Content outline generator that saves time
Summarizing content to generate meta
Crash course on Frase AI tool

Frequently asked questions regarding the best AI blog writer
If you have more queries regarding the best AI writers tools, read out the following questions and answers.
Should I rely on AI writers for blog writing?
If you have chosen the best AI writing tools to write blogs, you can rely on them. However, no matter whichever artificial intelligence writing tool you are using, it will require some manual editing. So, be ready for it and you won't be upset.
Can I monetize AI-written blog posts?
There is no correlation between the writer and content monetization. It is all about the content quality and the policies with which you want to monetize your content. With top-notch AI writers like GetGenie, you can generate great content and apply for monetization with different platforms. Learn more about AI content monetization to understand it better.
Do AI tools provide 100% unique content?
First of all, different AI writing tools are available in the market and they use a variety of techniques to produce content. Most of the advanced AI writing tools use the GPT3 technology that provides unique content. But there are also some other tools with their own algorithm or GPT2 which might not give satisfactory results.
How do I generate blog posts with AI tools?
The content generation process with AI depends on the tool. Different tools have various ways to generate content. But the workflow will be almost the same for each of them. Writing a content title, giving keywords, selecting other parameters, and generating the post.
Wrap up
Here you got an exclusive list of the best AI writers. Now it is your turn. Pick the tool that you liked the most. But if you seek my recommendation, I would strongly recommend going for the GetGenie AI tool. Besides generating great quality blog content, you will be able to optimize them to rank better on the SERP.