10 Challenges and Limitations of Ai Content Writing Tools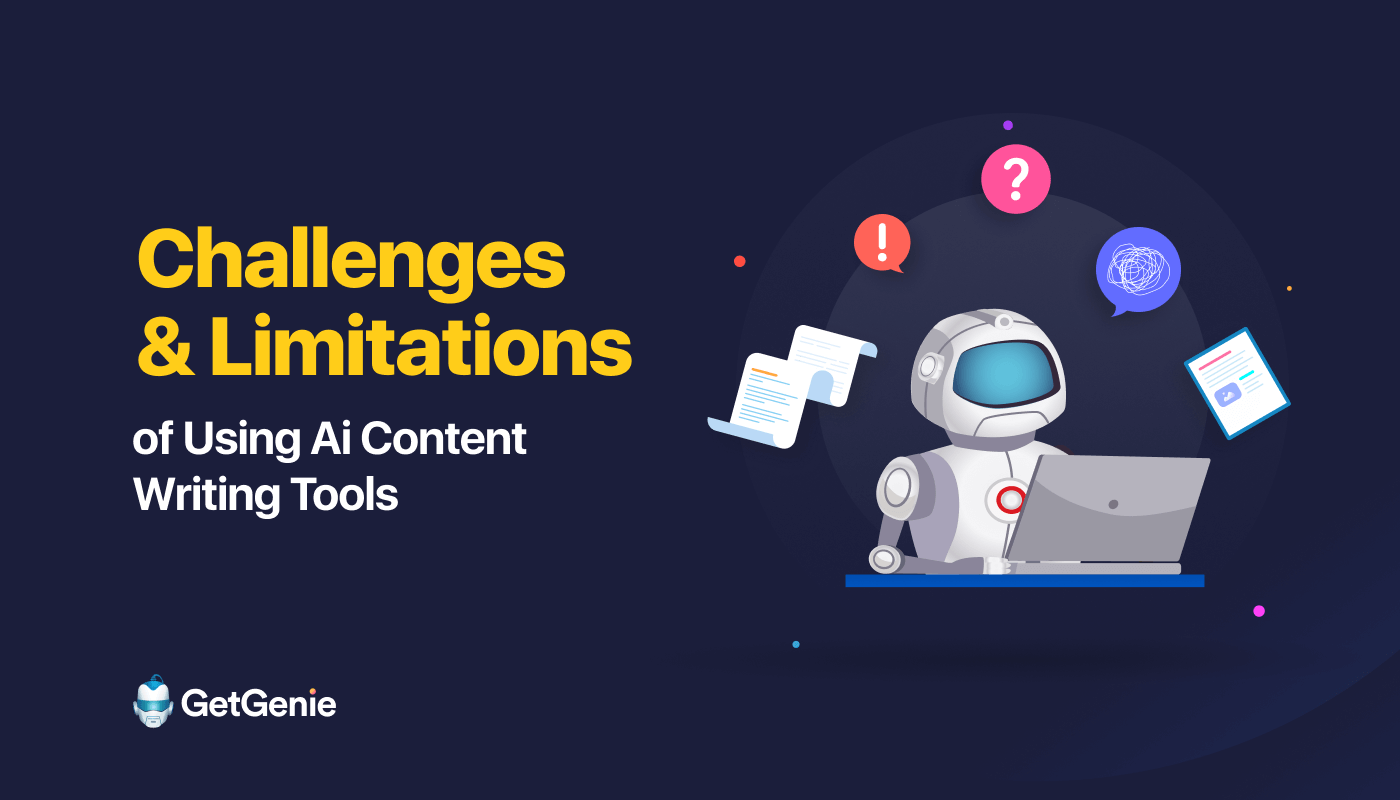 Ai content writing tools have been a buzzword in recent days. These tools have emerged as powerful assistants for boosting productivity and efficiency in writing any sort of content.
However, these writing tools truly help in content writing but there are also significant challenges and limitations. Many of you are not aware of these facts and use these tools blindly ending up with less creative and misleading output. So, it's important to understand the potential pitfalls and limitations of Ai wiring tools.
In this article, We are going to discuss the key challenges and limitations of Ai content wiring tools. Also, We will show how you can navigate them effectively to maximize their benefits in content writing.
Let's dive into it –
10 Challenges and Limitations of Ai Content Writing Tools
In each phase of developing and using Ai content writing tools, there are a lot of challenges as well as limitations. Among them, 5 key challenges and 5 limitations are as follows:
5 Challenges of Using Ai Content Writing Tools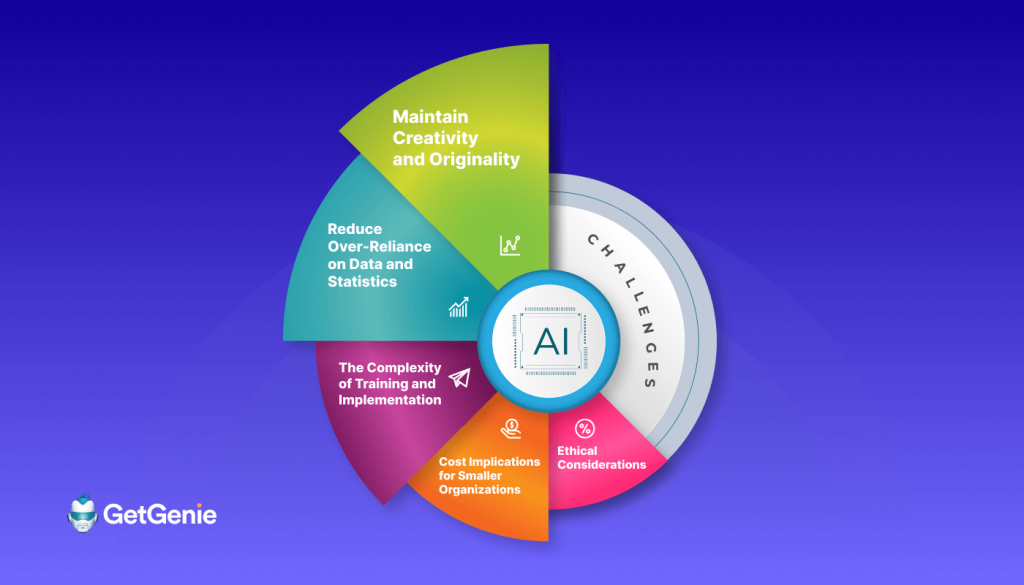 1. Maintaining Creativity and Originality
When Ai content writing tools started dominating the content industry, the top most challenge was maintaining creativity and originality.
As the Ai writing tools are designed and developed using existing data sets, language, and patterns, they might produce generic and plagiarized content. Most of the tools can't generate anything imaginative or creative.
Besides, the content have lackings of unique voice and the perspective that human writers can generate.
So, maintaining these factors is really challenging. To overcome this, continuous training and learning of Ai tools are required. Also, writers still have to proofread and cross-check sensitive information to ensure content quality and originality.
2. Reducing Over-Reliance on Data and Statistics
Ai writing tools completely rely on trained data and statistics. When you write content using any Ai assistant, they produce content based on previously learned data.
For example, for ongoing research issues, currencies rate, and other statistical data, many Ai tools can't provide the current data. As a result, it may mislead users and also affect the ranking factors of SERPs.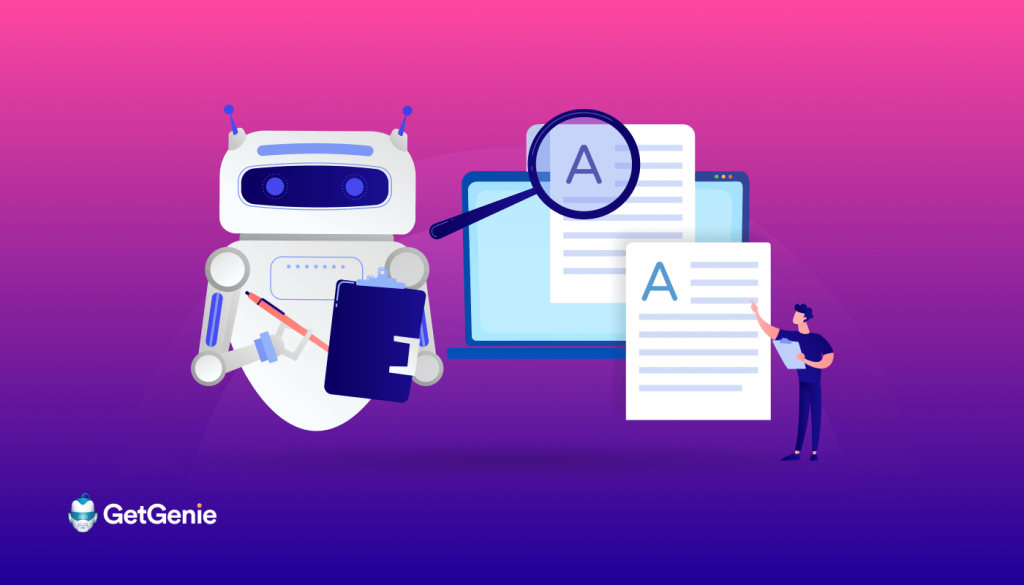 To overcome the over-reliance on pre-trained data, Ai writing tools require a combined approach to diversify the trained data and continuously update and refine the model.
3. The Complexity of Training and Implementation
The challenges are not only associated with the generated outputs but they are also related to the complexity of regular training and implementation of Ai tools.
Ai content writing tools need a vast amount of high-quality data to train the model and make accurate predictions.
Besides collecting quality data for training, high-level expertise is required to develop and fine-tune the algorithms.
Again, most of the tools want to focus on multiple use cases. As a result, the training and development processes face so many obstacles to making the Ai assistant user-friendly.
To reduce this challenge, Ai tools should be developed focusing on specific use cases. Also, simplifies the model to train from the user input continuously, rather than collecting data sets from various sources every time.
4. Cost Implications for Smaller Organizations
As I already mentioned, collecting quality data, training, and developing language models for Ai content writing tools are challenging.
Along with these, cost implication for organizations particularly smaller ones, is also a big concern.
While Ai writing tools can increase overall productivity, developing each and every step of Ai tools need investment and expertise. And, that is sometimes not feasible for many organizations.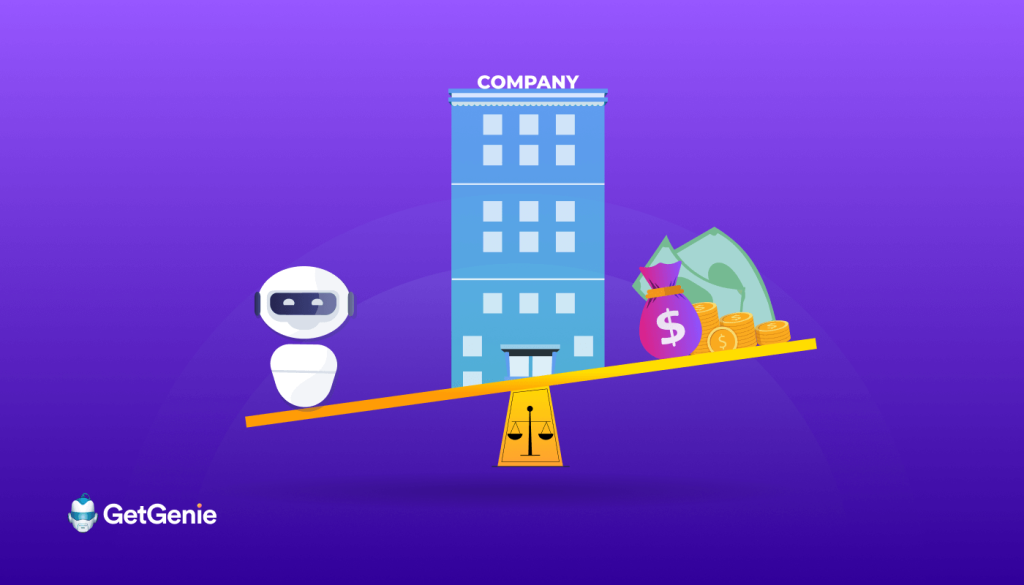 To get the better of it, the company can use open source software (e.g. OpenAI APIs) to use and modify at a lower cost as well as develop features gradually.
5. Ethical Considerations
Maintaining ethical factors for any private information and security issues is another critical challenge for Ai content writing tools.
As these tools are trained using various types of data to resonate the user intent. But they can't think or make decisions like a human brain, so they can generate content that can be disseminated easily.
Again, many companies rely on the Ai system for multiple purposes using the personal information of customers. That can increase the potential risk of vulnerabilities and unauthorized access.
To address these security issues, Ai tools must be protected including the use of biased or discriminatory languages. Also, there must have strong ethical guidelines implementation of Ai content writing tools.
This guideline should be based on moral principles of accountability, transparency, and fairness. Also, train them as they should stop responding to any vulgar or contradicting queries.
In addition, it's also necessary to keep the tools updated through regular review and training as new ethical issues emerge.
5 Limitations of Using Ai Content Writing Tools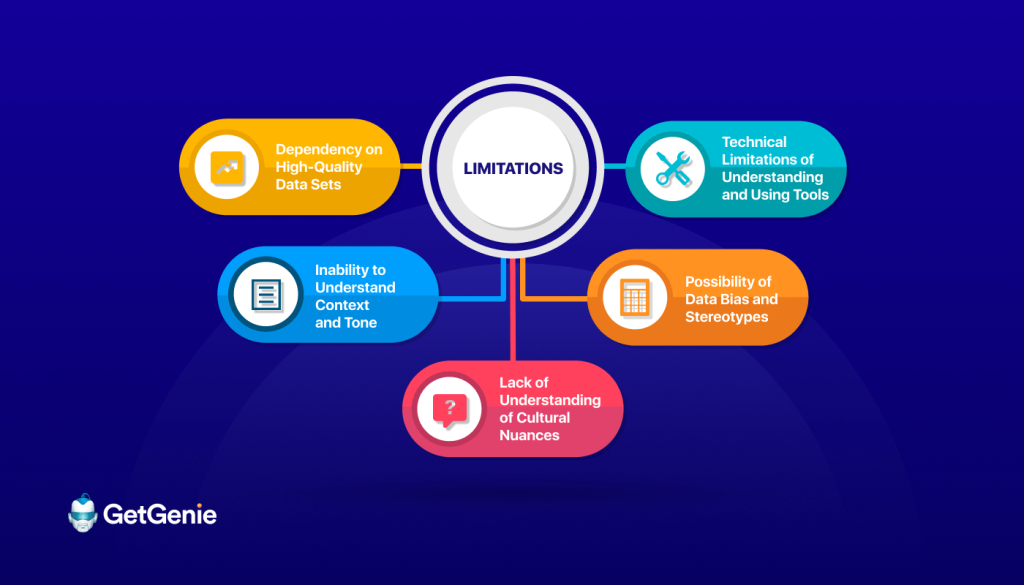 1. Dependency on High-Quality Data Sets
Ai language models including GPT-3 require a huge amount of data set, obviously high-quality data set. Data quality and diversity during the training process have a direct impact on the performance and reliability of Ai writing assistance.
And, the dependency on the massive amount of dataset is one of the critical limitations of Ai content writing tools.
Without training and learning from high-quality datasets, Ai wiring tools can't generate accurate responses to your queries. And, this training process should be continued with time to keep the tool or Ai assistant up to date.
In that case, accessing data from all types of niche domains and languages is also a complex process. So, the collection and curation of quality datasets require continuous reliable resources as well as expertise in data analysis.
2. Inability to Understand Context and Tone
Another major limitation of Ai content writing tools is not understanding the context and tone properly.
To understand the user intent and context, knowing only language is not enough. Knowing the different contexts is also important. Because, of the same word, the phrase can depict different meanings depending on the audience, social content, and purposes.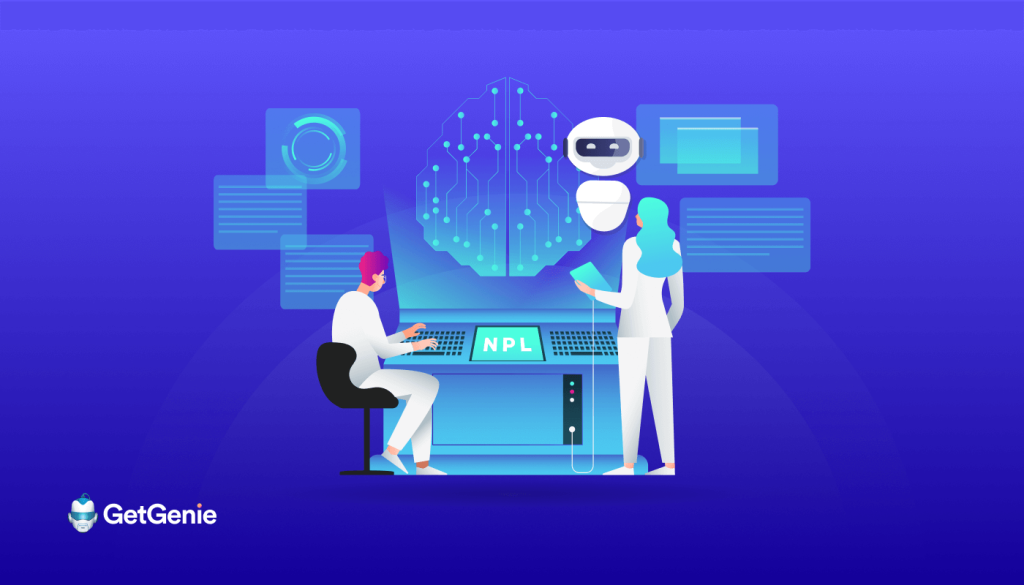 Again, many Ai tools can't detect the exact tone and perspective on a given topic. For instance, you can give a prompt for a serious and informative tone or want a playful and humorous tone in the output. Ai tools may produce flat and unengaging content for the given prompt.
This lack of capacity to understand different contexts and tones can mislead the emotional connection with the reader.
3. Lack of Understanding of Cultural Nuances
Like the tone and context, Ai writing tools have limitations in understanding the cultural nuances too. Cultural nuances mean the slight difference between the meaning of words, phrases, and sentences for different cultures, nations, and countries.
The lackings of collecting enough data for each culture and their cultural differences, Ai might sometimes come across intensive and inappropriate content that may contradict with targeted audience's values and beliefs.
4. Possibility of Data Bias and Stereotypes
Ai tools are completely dependent on their training data. If data is not collected from reliable sources and contains stereotypical information, the output can be reflected with these.
They can't make decisions based on the current situation if the data set is not updated continuously. As a result, it can lead to data bias and provide misinformation.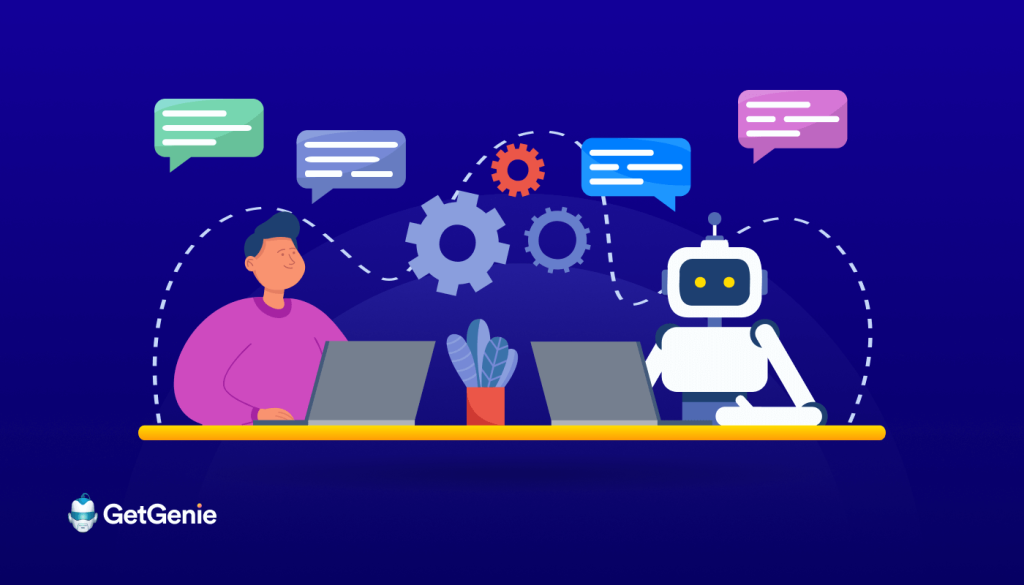 5. Technical Limitations of Understanding and Using Tools
Another limitation of using Ai tools is the technical complexities to understand and using these tools properly. For the lack of technical understanding, many users can generate accurate responses.
Ai writing tools are relatively new in the content industry, many users can't understand the complex user interface of many Ai tools. Also, using different tools for different purposes like blog wiring, copywriting, and SERP analysis is a tough and not cost-effective option for the users.
In addition, many Ai tools don't have enough resources like video tutorials, blogs, and documentation to guide the user to use these tools and their features properly.
Overcome Limitations of Ai Content Writing Tools with GetGenie Ai
So, what should you do to deal with these challenges and limitations of Ai content writing tools? Should you stop using Ai writing tools?
Well, the answer is no!
✅✅You can use an advanced Ai writing assistant like
GetGenie Ai
which can minimize these limitations and challenges.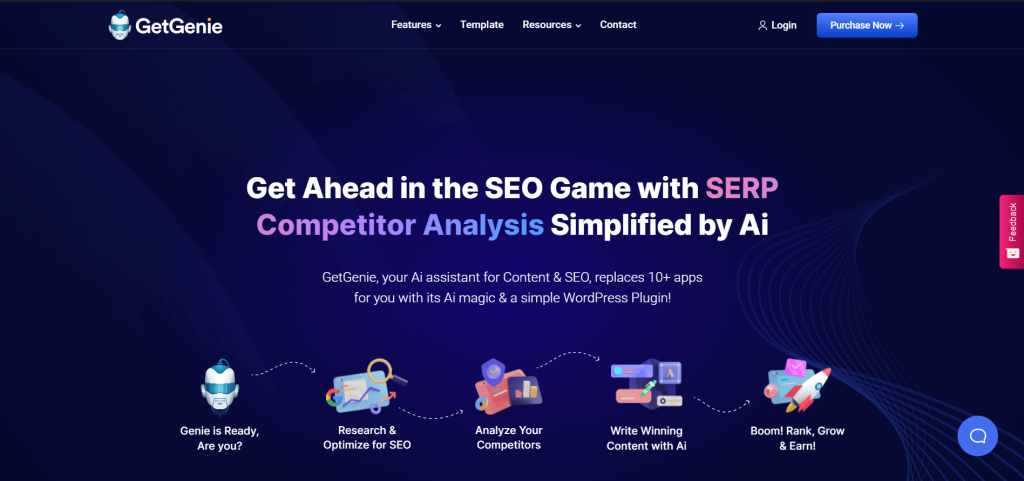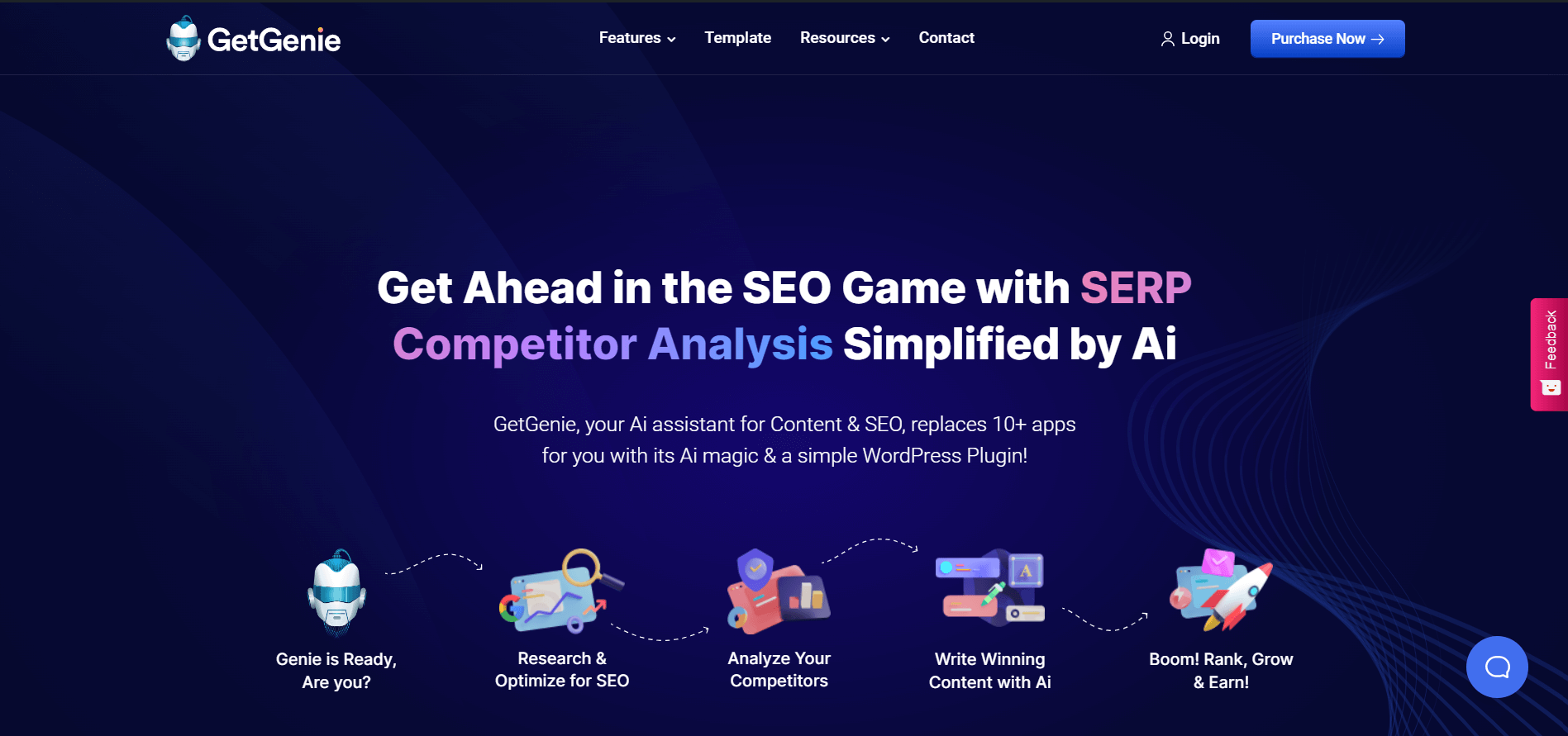 Here are the key features of GetGenie Ai to overcome these challenges and limitations:
Comes with 30+ writing templates for blog writing, copywriting, social media post, and many more
Features "Blog Wizard" template to write a complete SEO-friendly blog post in just a few clicks (intro, outline, content)
Comes with separate templates for writing blog intros, content, write content, expand outlines, conclusions, etc.
Offers keyword analysis, competitor analysis, and SERP analysis
Generates effective niche ideas for businesses
Features "Genie Mode" to prompt anything you want
Writes product ad copy and reviews for WooCommece stores
Shows content score and suggests the facts to improve your content
Comes with multiple copywriting templates including AIDA, PAS framework
Options for selecting multiple languages, creativity level, writing tone, and number of results
Features GenieChat Ai, a chatbot with 22+ chat personalities (e.g. Marketing expert, general purpose, travel guide, chef) to answer your queries with all their expertise
Integrates Copyspace to check the content plagiarism
Trained with the latest data set without any biases
Comes with a very easy integration and user-friendly interface and the steps of using all templates are straightforward and almost the same
Provides all resources including blogs, documentation, videos, and support desk to guide the user
Overall, GetGenie Ai is an all-in-one solution for content writing to enhance writing capability, accuracy, and overall productivity.
Final Words
In summary, Ai content writing tools are beneficial but not 100% perfect. There are a lot of challenges and limitations to using Ai content writing tools. However, you can not eliminate them all, but you can minimize these issues using an advanced Ai assistant.
In that case, GetGenie Ai is truly one step further than the other writing tools in the market. You will get all types of templates and a user-friendly interface to generate content for any purpose.
Also, it can produce SEO-friendly and engaging content that can resonate and connect with the audience emotionally.
So, why are you waiting? Try GetGenie Ai and start writing content to rank 20x faster.