What Writing Tools can Work Best for You to Boost Your Sales and Revenue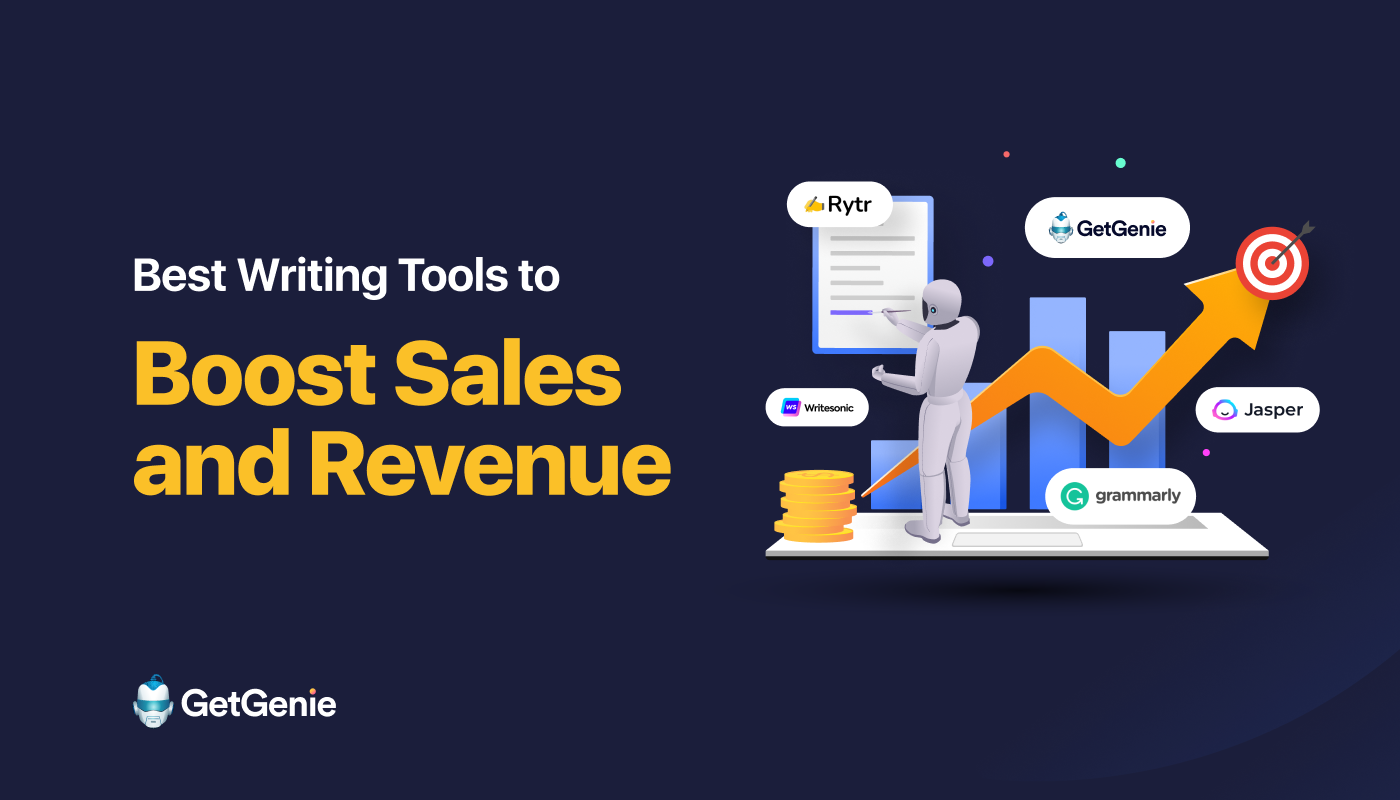 When it comes to influential writing to increase profit, various writing tools are popular today. But how to select what writing tools work best for you?
Well, you can choose online tools and modern tools powered by artificial intelligence. These tools can write, optimize, and conduct research for your content and create unique copy for you. Thus you can utilize the best content to enjoy more sales and revenue.
🎯 Let's take some time to read the blog!
You will know which are the top writing tools and how they can help to gain business value.
How Does a Writing Tool Function?
There are online writing tools and Ai-powered tools in the market. Both types of tools help with writing tasks and create better content.
Online writing tools function by doing these things-
✅ Improve sentence quality
✅ Check grammar
✅ Check spelling
✅ Find synonyms
✅ Make the content more readable
✅ Check plagiarism, etc.
And how Ai-powered writing tools function?
Ai-powered writing tools use the natural language processing (NLP) system. A standard Ai tool performs all the tasks of a general online writing tool. Besides, it functions tasks these –
✅ Competitor analysis
✅ Shows live content score
✅ SERP visualize
✅ Head to Head analysis
✅ Gives NLP Keyword Suggestions, etc.
How Does a Writing Tool Help in Sales and Revenue?
Ai writing tools can help increase sales by improving the quality of content. It assists the sales teams and marketers greatly. Ai writing tools can help with tasks such as –
👉 Generating prospecting emails.
👉 Providing quick and optimized blogs that attract traffic.
👉 Improving presentations in real-time, and analyzing data.
👉 Ai algorithms can compile historical information about a client. The tools also analyze social media postings and the salesperson's customer interaction history and provide personalized recommendations.
👉 These writing tools can optimize email persuasiveness by offering a range of Ai-powered features.
Writing Tools to Boost Sales and Revenue
To save time and get attractive content on any niche, the latest writing tools are there in the market. Check out the tools below and their details!
Ai-Powered Tools
Here we are going to discuss Ai-fueled tools. Here is the best list for you –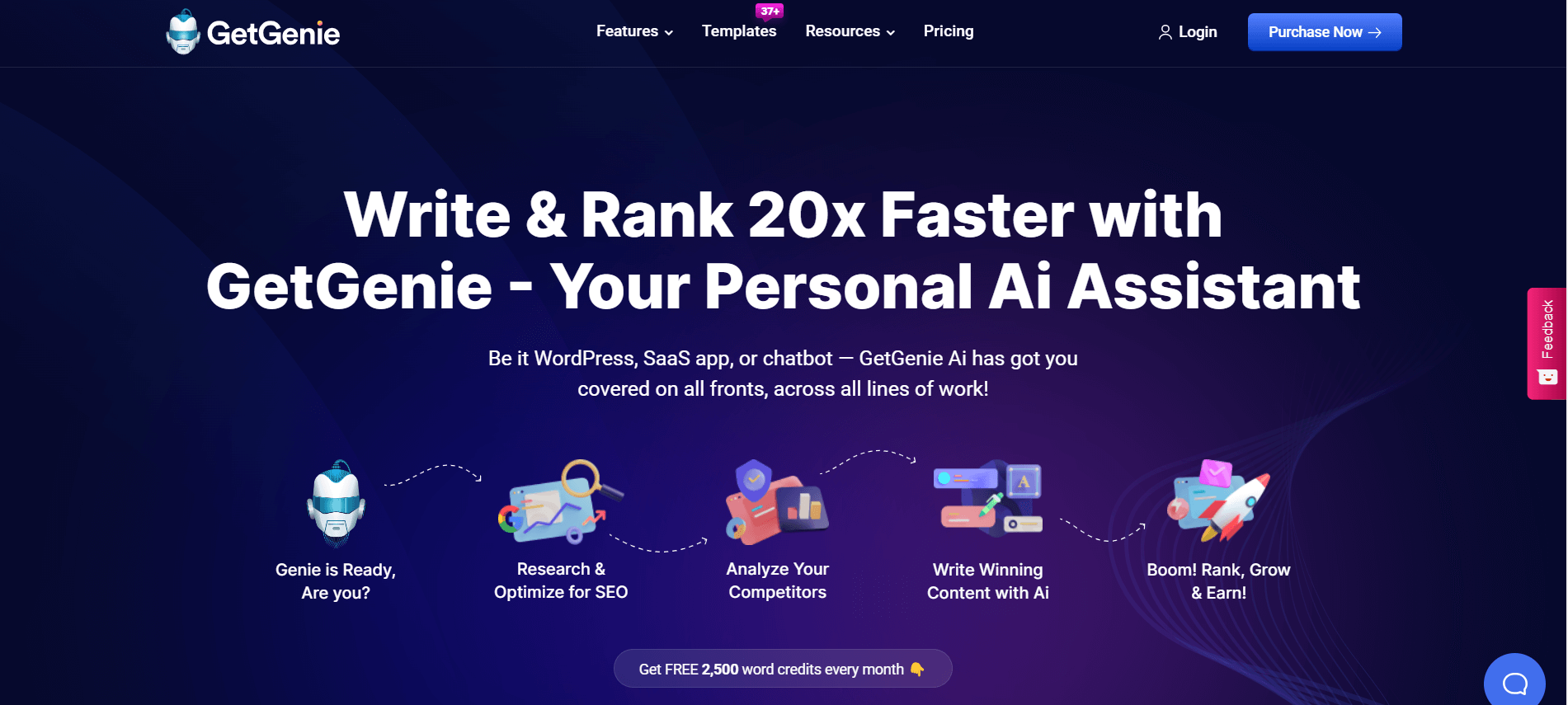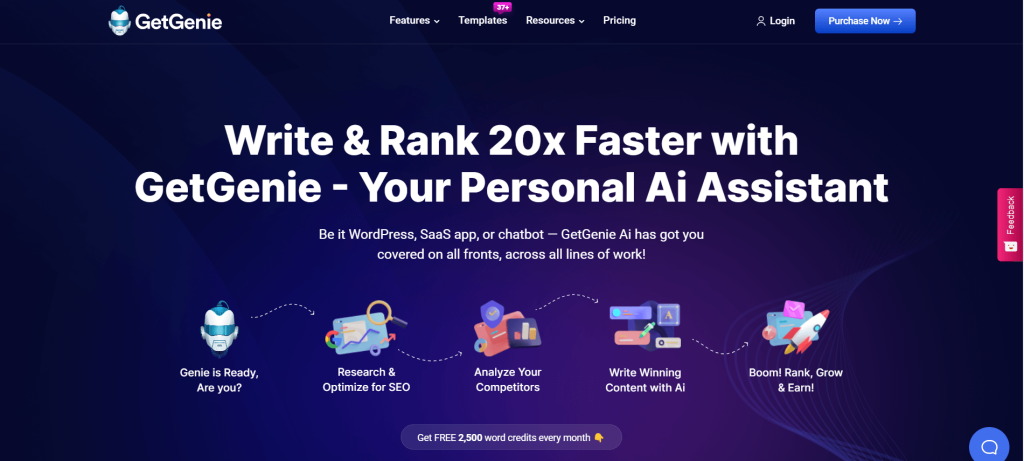 GetGenie Ai is a virtual writing assistant for WordPress users and also offers a web editing platform known as Playground. Modern artificial intelligence fuels this tool to provide a personalized and efficient content writing experience. 
Again, GenieChat Ai offers a versatile Ai chatbot named GenieChat. You can chat with 22+ personalities who can answer tricky questions, provide ground-breaking ideas, and even have a friendly & funny chit-chat.
Some use cases of GetGenie Ai are –
⭐ It has a built-in content score powered by predictive Ai tech to help you with SEO and rank 20x faster on search results.
⭐ GetGenie Ai has 37+ different writing templates.
⭐ It supports 33+ languages.
⭐ The tool replaces 10+ apps with its Ai writing magic.
⭐ It has a sharp roadmap including the goal of launching browser extensions.
With GetGenie Ai your search for what writing tools work best for you may come to a successful end! Look at the points below, how GetGenie Ai serves as the best tool to increase your sales and revenue 👇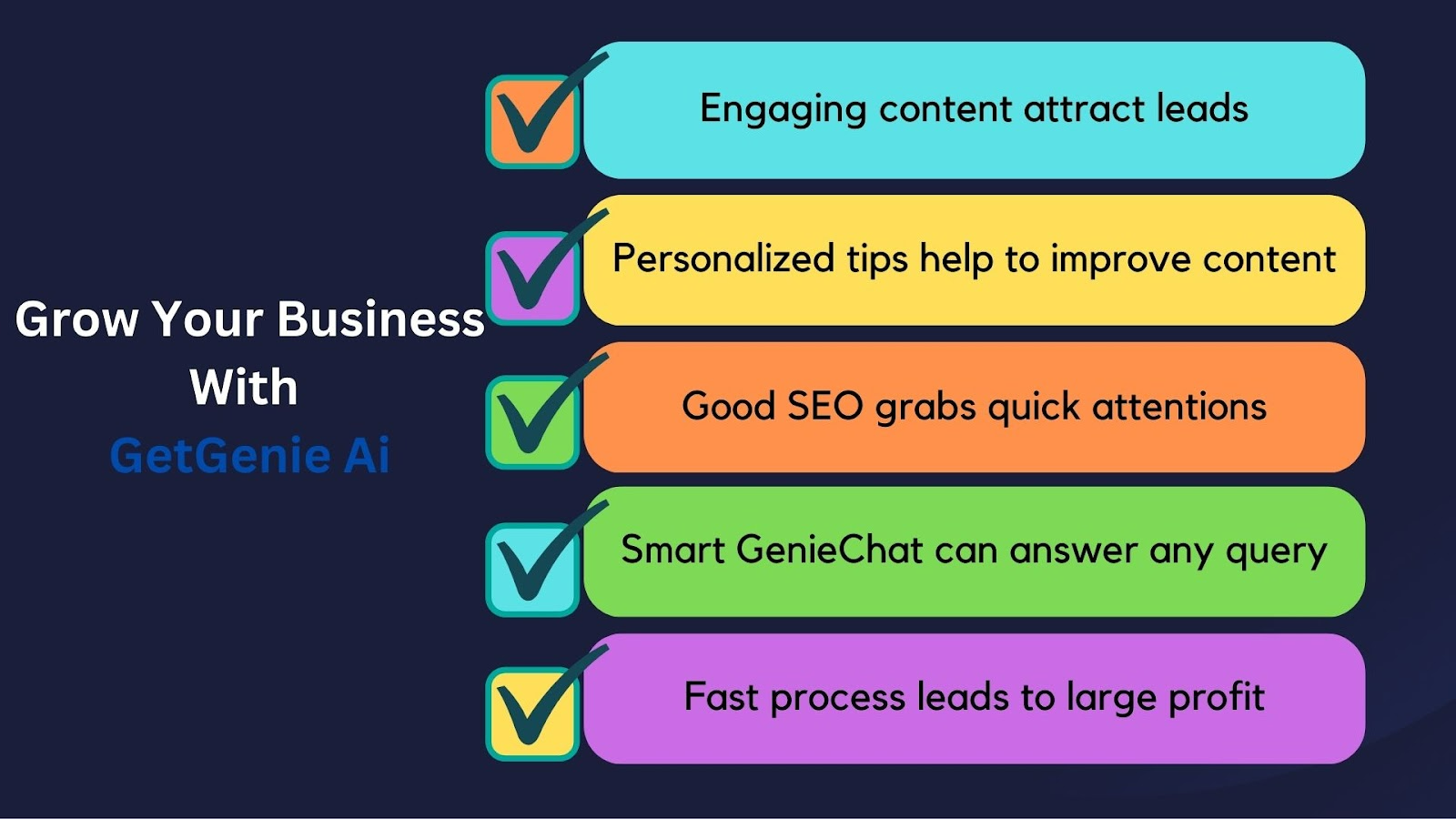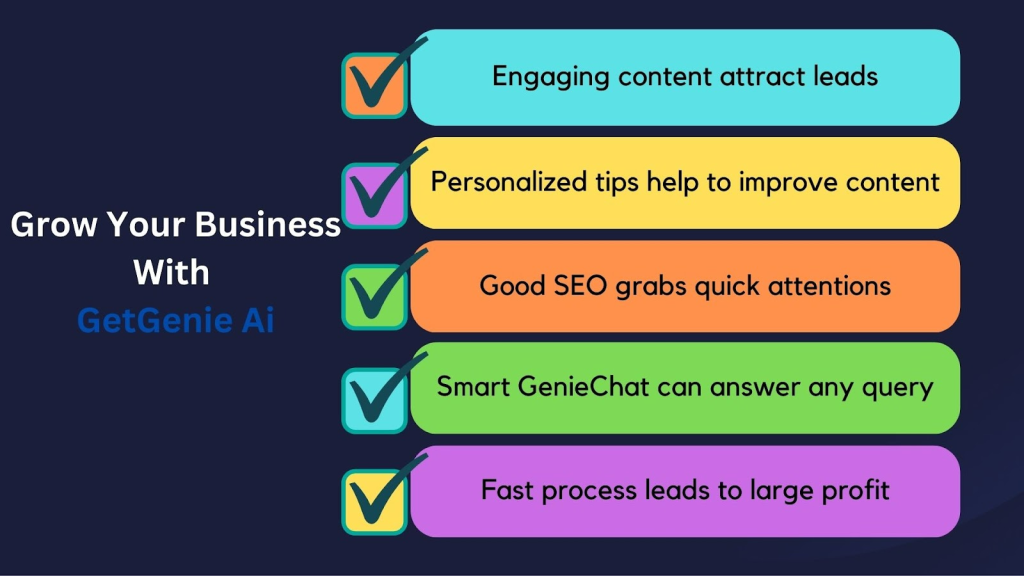 Rytr supports you in seamlessly managing your writing tasks. The tool helps businesses create content that is engaging, relevant, and high quality. It works by using the latest artificial intelligence technology called GPT-3 to help users. For almost any vertical this online tool is a quick solution to generate content.
Some use cases of Rytr are –
⭐ The tool provides 40+ use cases and templates
⭐ You can choose from 30+ languages
⭐ It offers 20+ tones of voice
⭐ Rytr Chat is available to communicate with Ai and get the answer
To boost your business sales and revenue Rytr can give you different types of useful content. See how it helps you –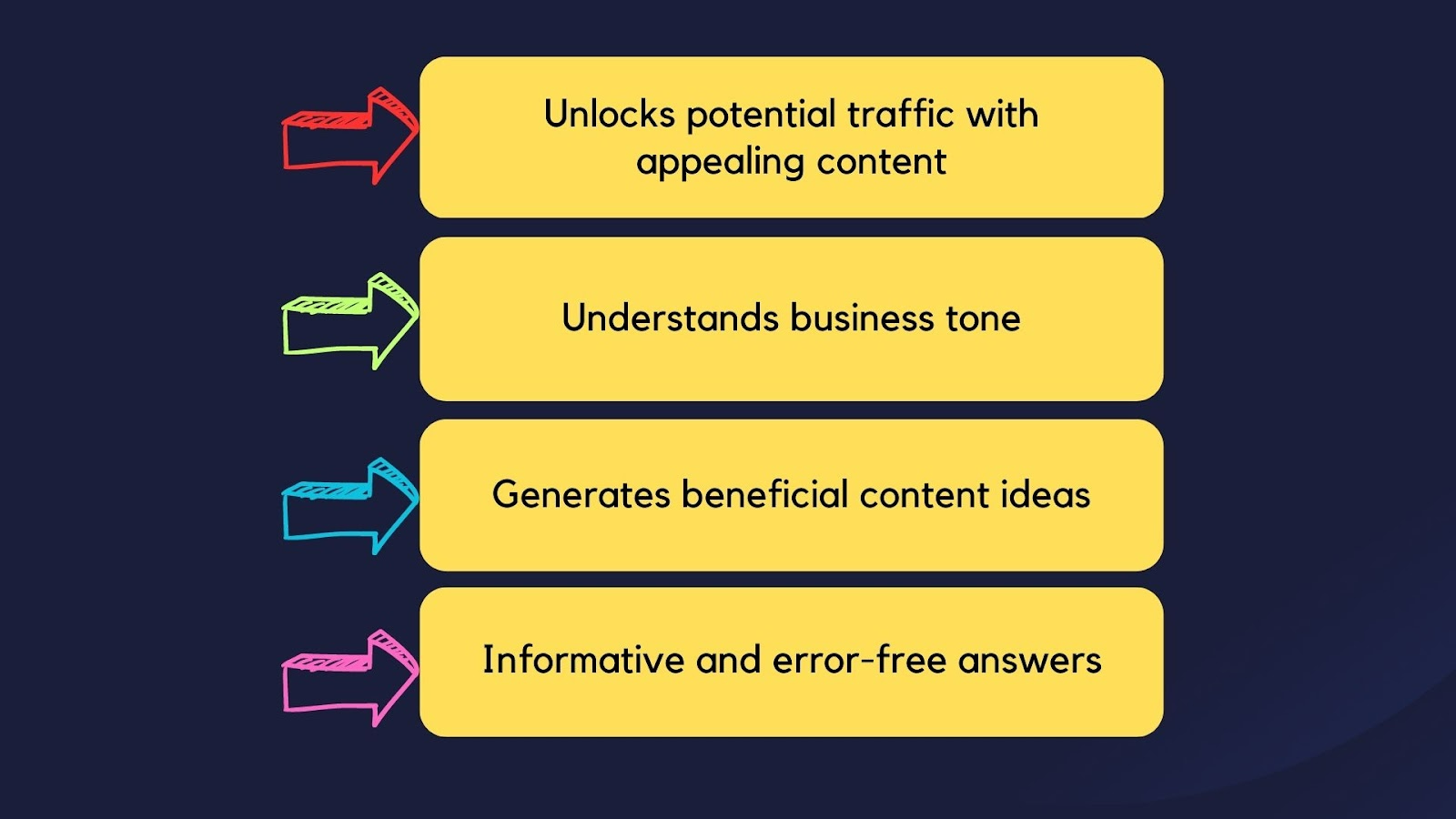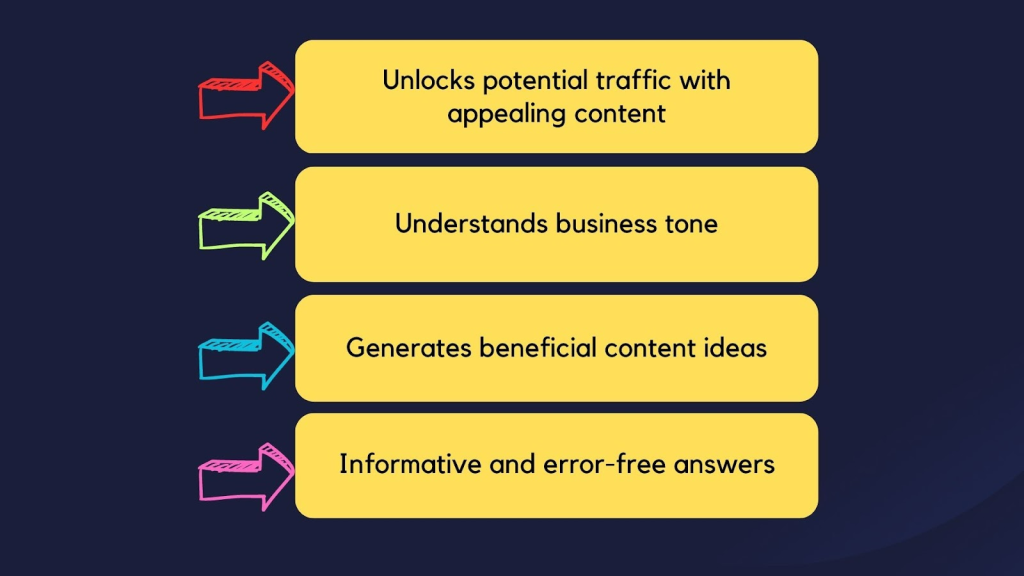 WriteSonic is excellent at writing short marketing content like Facebook ads and social media content, memorable copy, and blogs for websites, etc. You can create impressive content within seconds.
Use cases of WriteSonic are –
⭐ 70+ use cases belonging to various categories
⭐ You can choose from 25+ languages
⭐ It gives 8+ tones of voice
⭐ The tool has several third-party integrations
According to different inputs, the tool efficiently generates content that you can utilize to improve your sales and revenue. Here are some ways the tools support you in boosting your profit –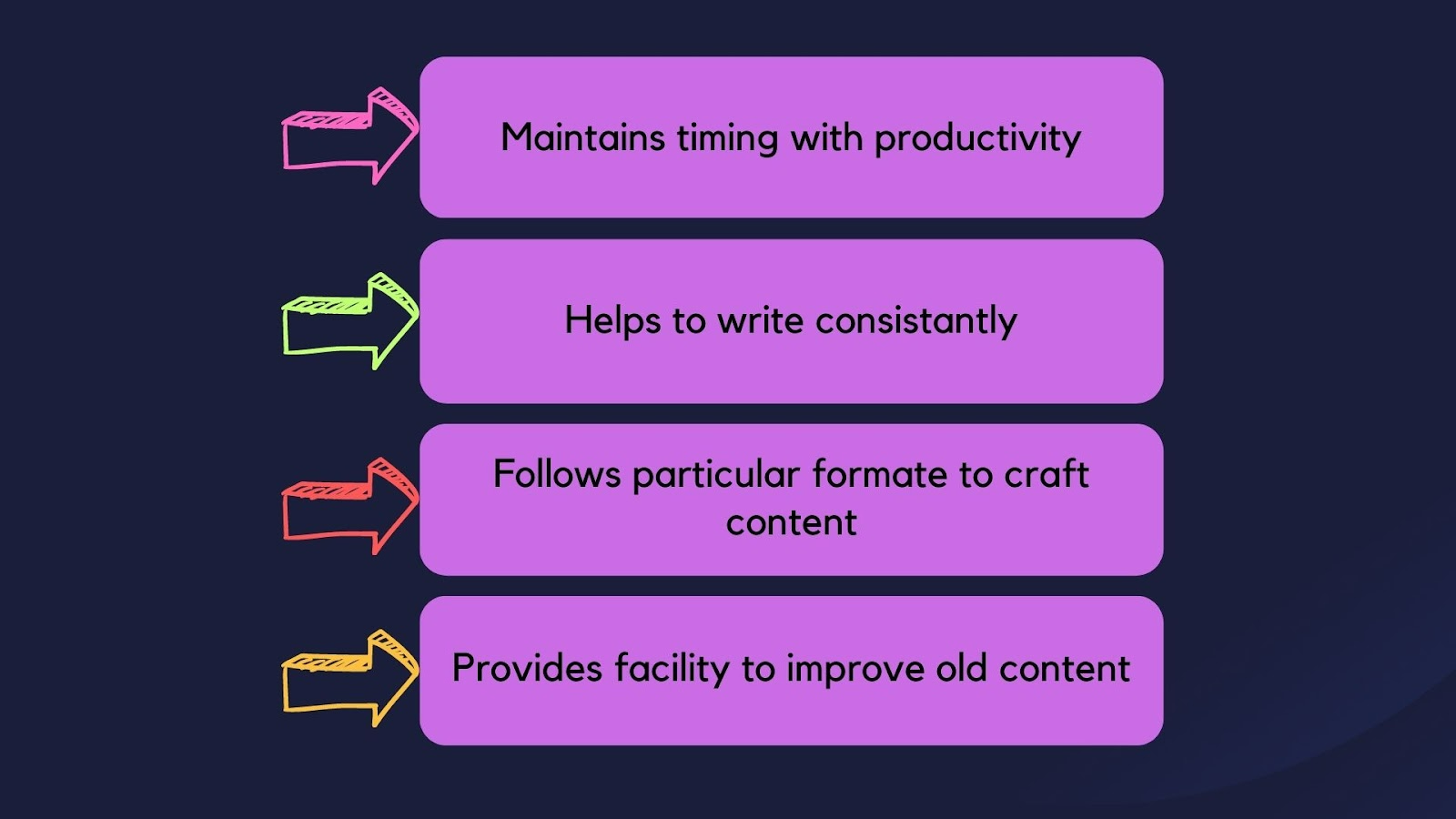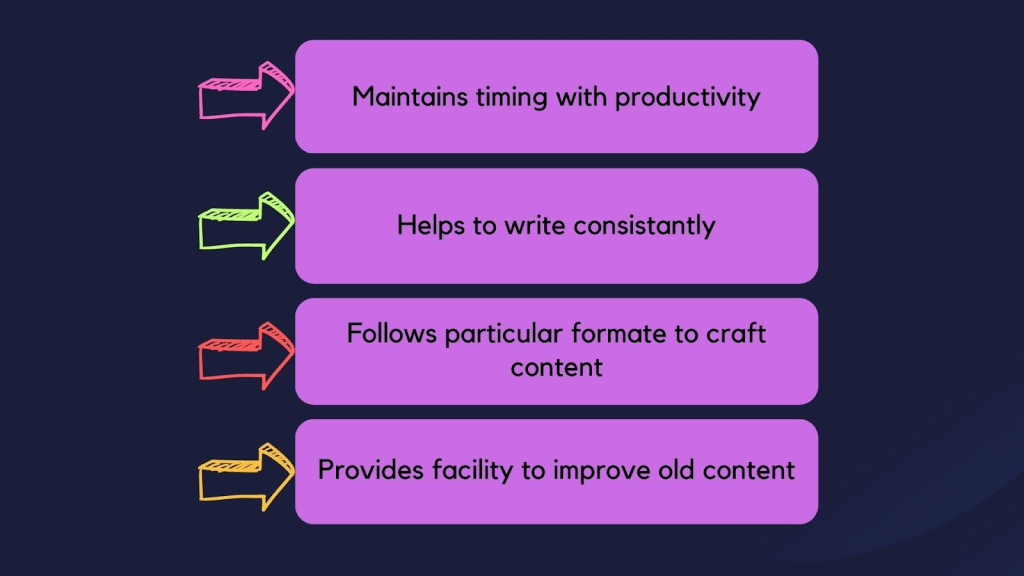 Jasper is one of the famous Ai writing tools that serve good content. It reduces writing task loads, is easy to operate, and is a well-documented tool. The tool can give you the perfect piece of content that can bring good leads.
The use cases are –
⭐ Jasper has 50+ copywriting skills
⭐ It offers 25 language supports
⭐ The tool has a plagiarism checker
⭐ It has tone-of-voice settings
Jasper is an amazing tool today to help you through content marketing. Check out the picture below to know how it can make a big difference in your business –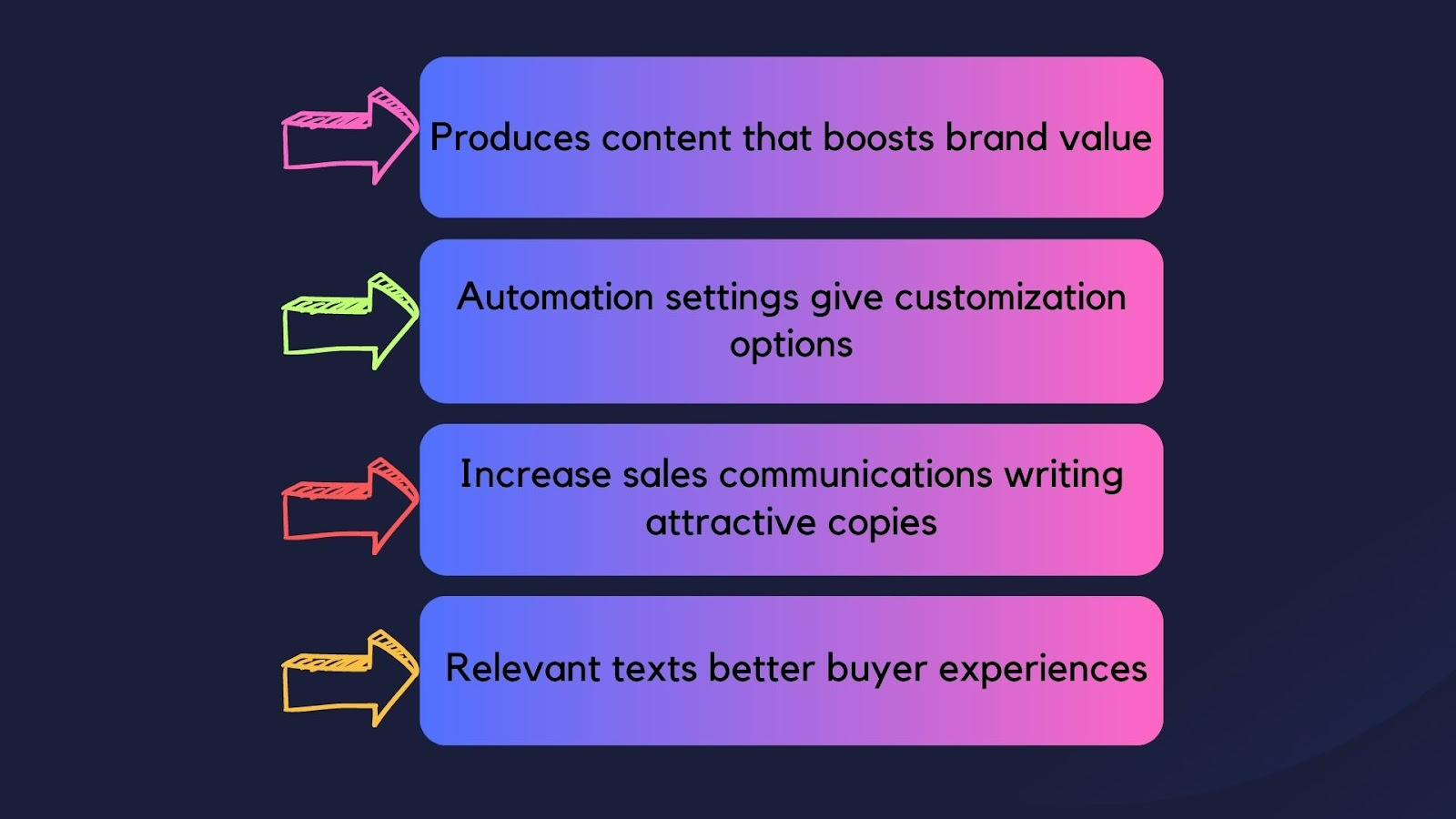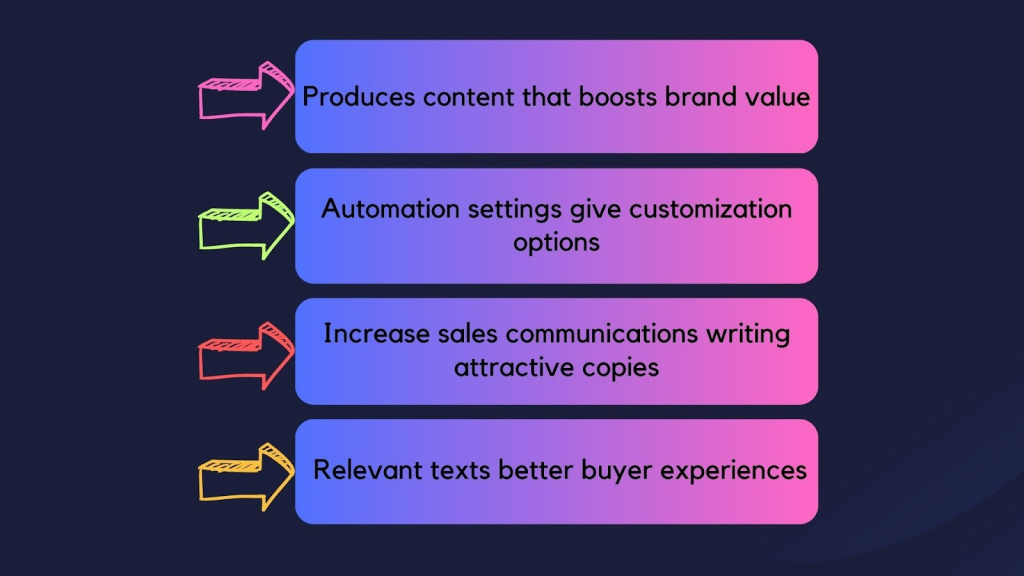 This is the last one on our list. Copysmith is a user-friendly software to scale your product content creation. It is also a smartly designed Ai-powered tool that is worthwhile among the standard writing tools.
Use cases are –
⭐ Several integrations
⭐ AI Image Generator
⭐ Chrome Extension
⭐ API
⭐ Campaign Builder, etc.
By utilizing the right inputs, this tool can effectively create content that can prove beneficial to your sales and revenue. Have a look at the points below to see how this AI tool can be the ideal solution to increasing your sales and revenue.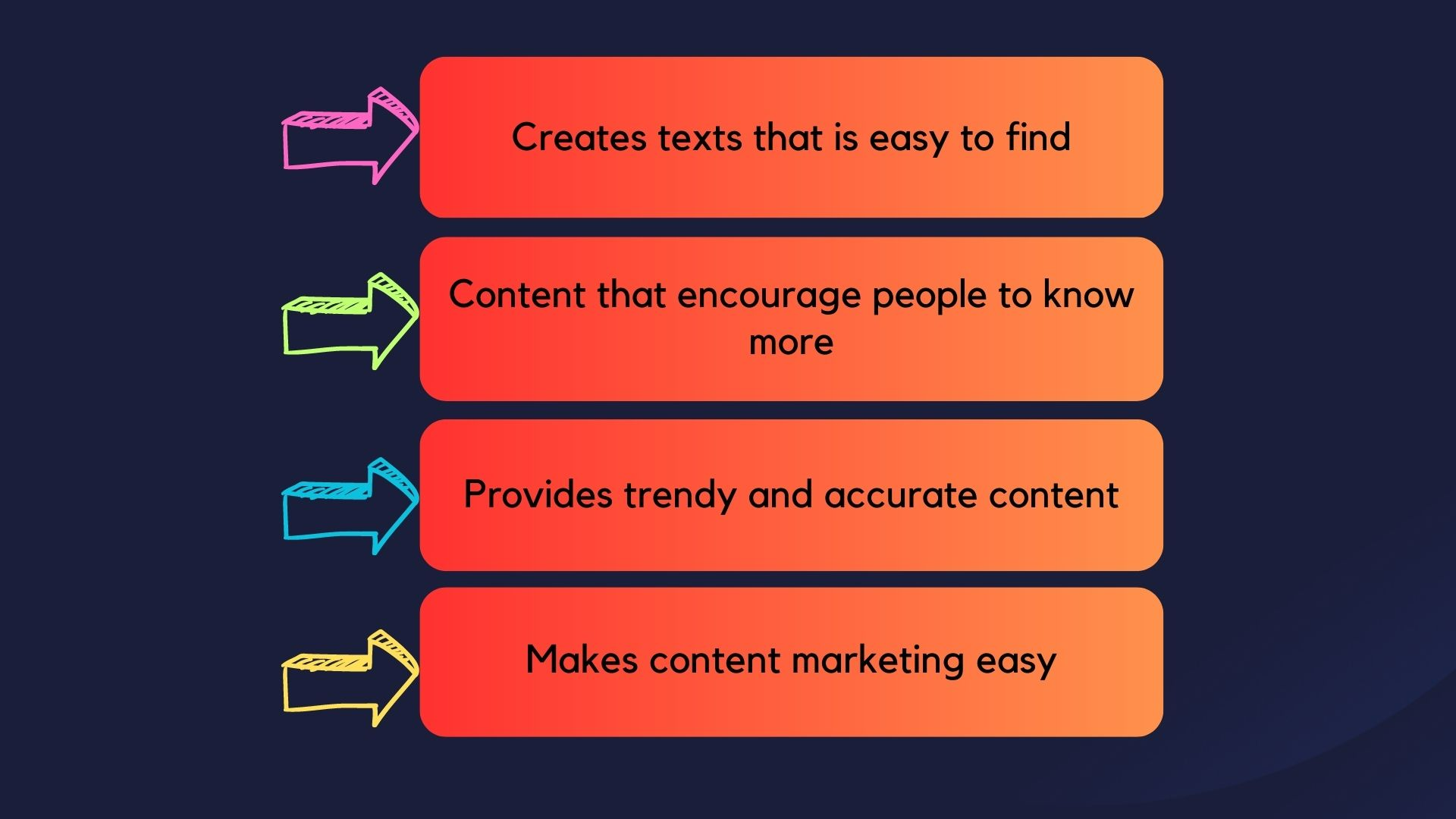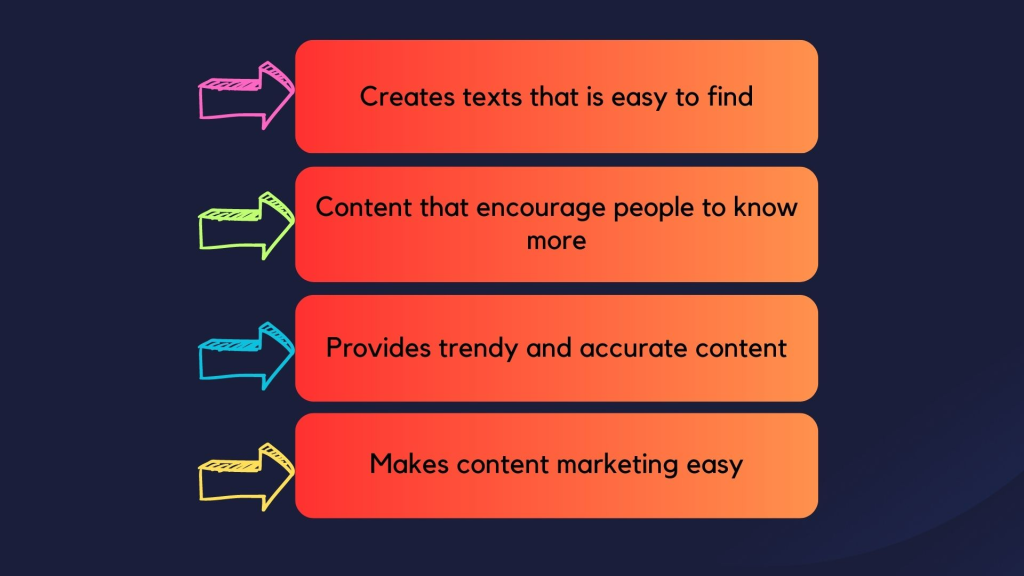 Other Online Tools
You can search online writing tools to make your content shine effortlessly. Here are two popular names. Check below –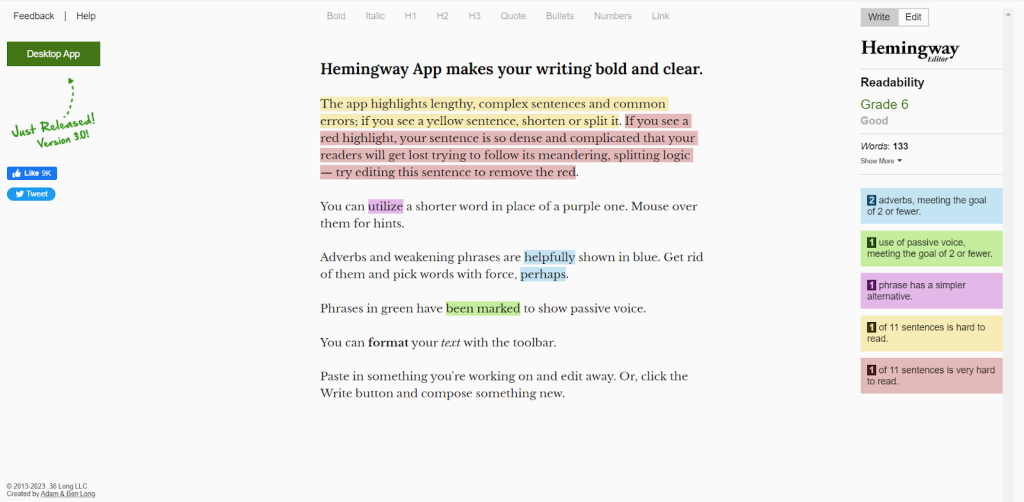 Hemingway is a first-rate online free tool. It supports you to boost content's readability and composition. You can select it as a smart alternative to improve your articles.
Use cases are –
⭐ Change passive to active voice
⭐ Readability checker
⭐ Sentence to quoting system
⭐ Sentence to numbering and bulleting option
⭐ Shows the number of characters, sentences, words, etc.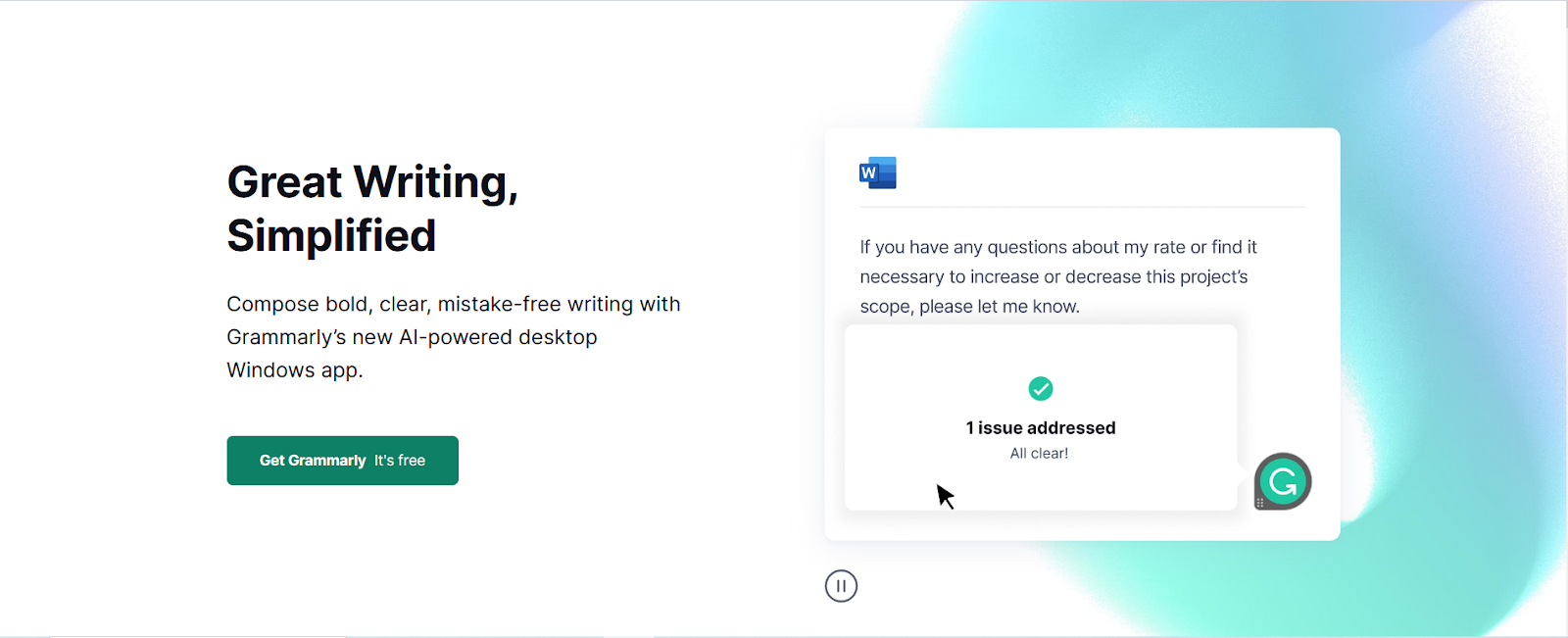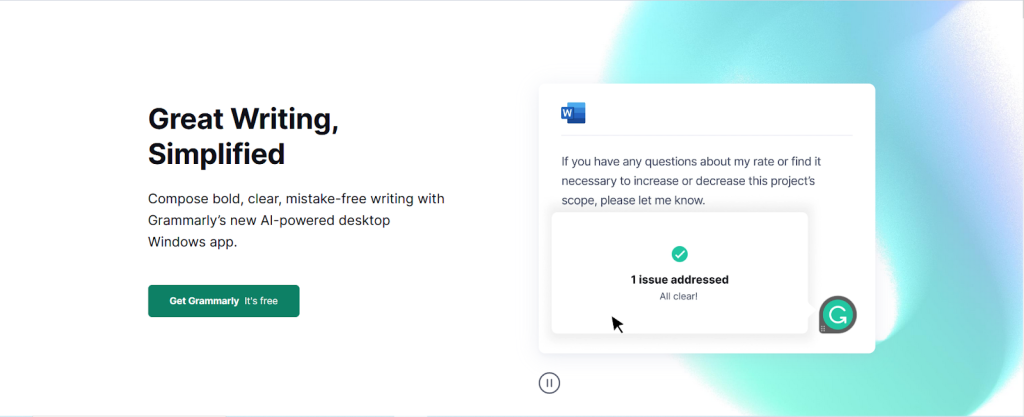 Grammarly is a widely popular online tool. It checks spelling and grammar mostly. You can write good content with the tool to increase your sales. It also uses Ai to fuel its features in many ways.
⭐ Shows grammatical mistakes
⭐ Suggest options to set writing goals
⭐ Shows score
⭐ Indicates content clarity
⭐ Suggests ways to make your writing more specific
Conclusion
Writing tools are highly beneficial to ease the whole process within a short time. With accurate and helpful responses your sales and revenue can get stronger. For instance – GetGenie Ai is one of the compact writing solutions today.
However, you know what writing tools work best for you now. But, narrowing down which one is right for your company or business depends on your specific demands. So, know your needs, check the tools' details thoroughly, and pick your desired one. You can then focus on using the tool and start improving your content performance.
Here is the most trending writing tool for you 🔥