10 Common Misconceptions about Ai Content Writing Tools: Reality Check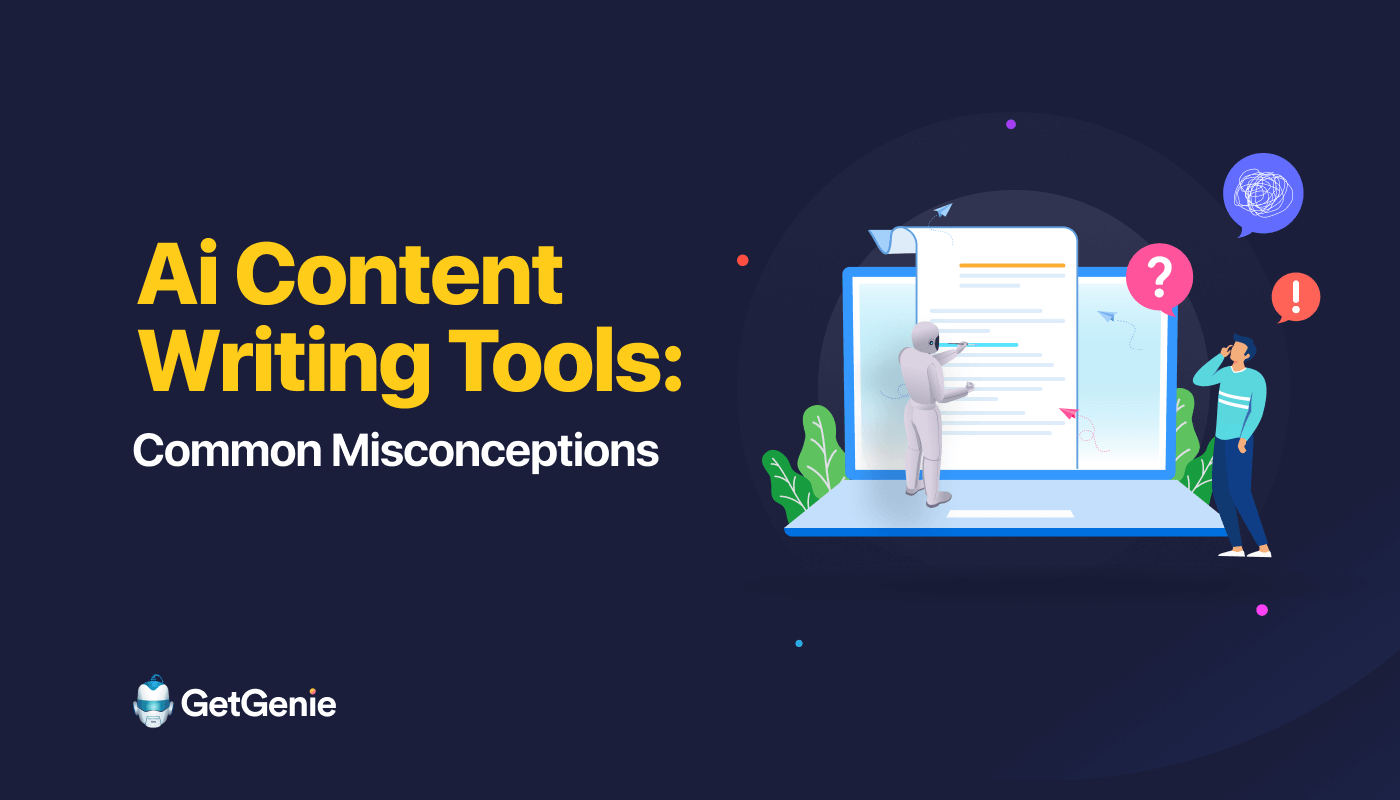 Will Ai content writing tools replace human writers or Google bans Ai-generated content? How about the difficulty of using AI writing assistants? Do these tools reduce productivity? 🤔
So many doubts are in the air from the beginning of the development of Ai content writing tools.
Now the question is "Are they valid or just myths?" Well, if you are curious to know the truth behind the hype, this blog is a must-read.
In this write-up, I'm going to reveal the 10 most common misconceptions about Ai content writing tools. Also, I will show the reasons behind these concepts and the reality.
Let's dive into it. 🙌
Breaking Down the 10 Common Misconceptions about Ai Content Writing Tools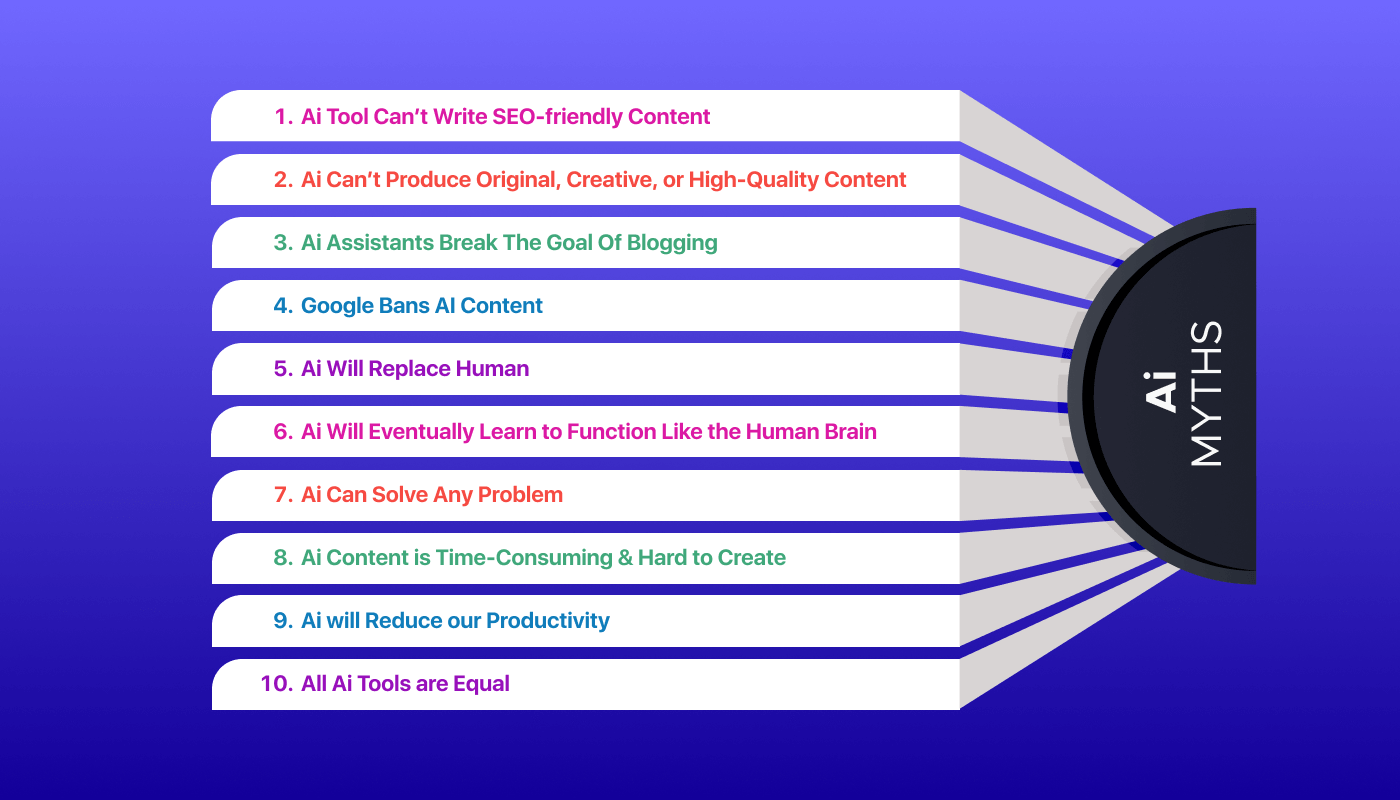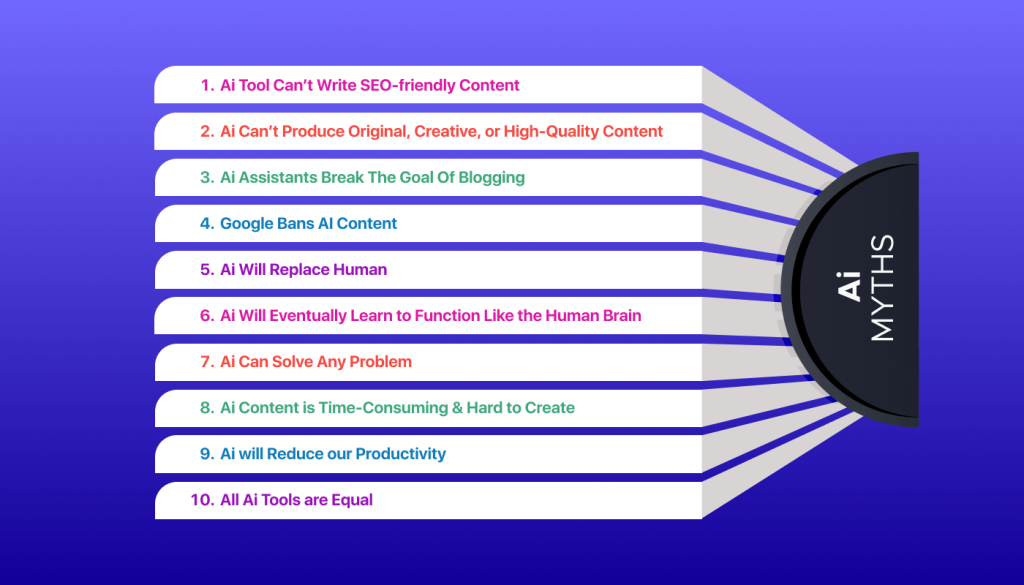 Misconception #1: Ai Tool Can't Write SEO-friendly Content
It's a common misconception among people. Many of you believe that Ai tools can't generate and optimize content for search engines.
However, this perception is raised for a few reasons:
Reasons
When the evolution of Ai writing tools started, they didn't have enough trained data. People used them and generated content that was not truly SEO friendly but rather contained much misinformation.
Another reason is, many people can't understand the functionalities of Ai tools. Lack of understanding is also a primary reason for this common misconception about artificial intelligence.
The Reality
Ai can generate highly advanced and SEO-friendly content by researching keywords, competitors, and other SEO factors.
Besides, Ai tools like GetGenie, ChatGPT, etc. can analyze the queries, understand the search intent, and then produce info-rich and relevant content. Plus, the Natural Language Processing (NLP) model makes the content more engaging and user-friendly.
Misconception #2: Ai Can't Produce Original, Creative, or High-Quality Content
Like the previous misconception, many people think Ai writing tools can't produce original, creative, and high-quality content. They can only re-write exciting information, and can't bring any uniqueness or creativity to writing.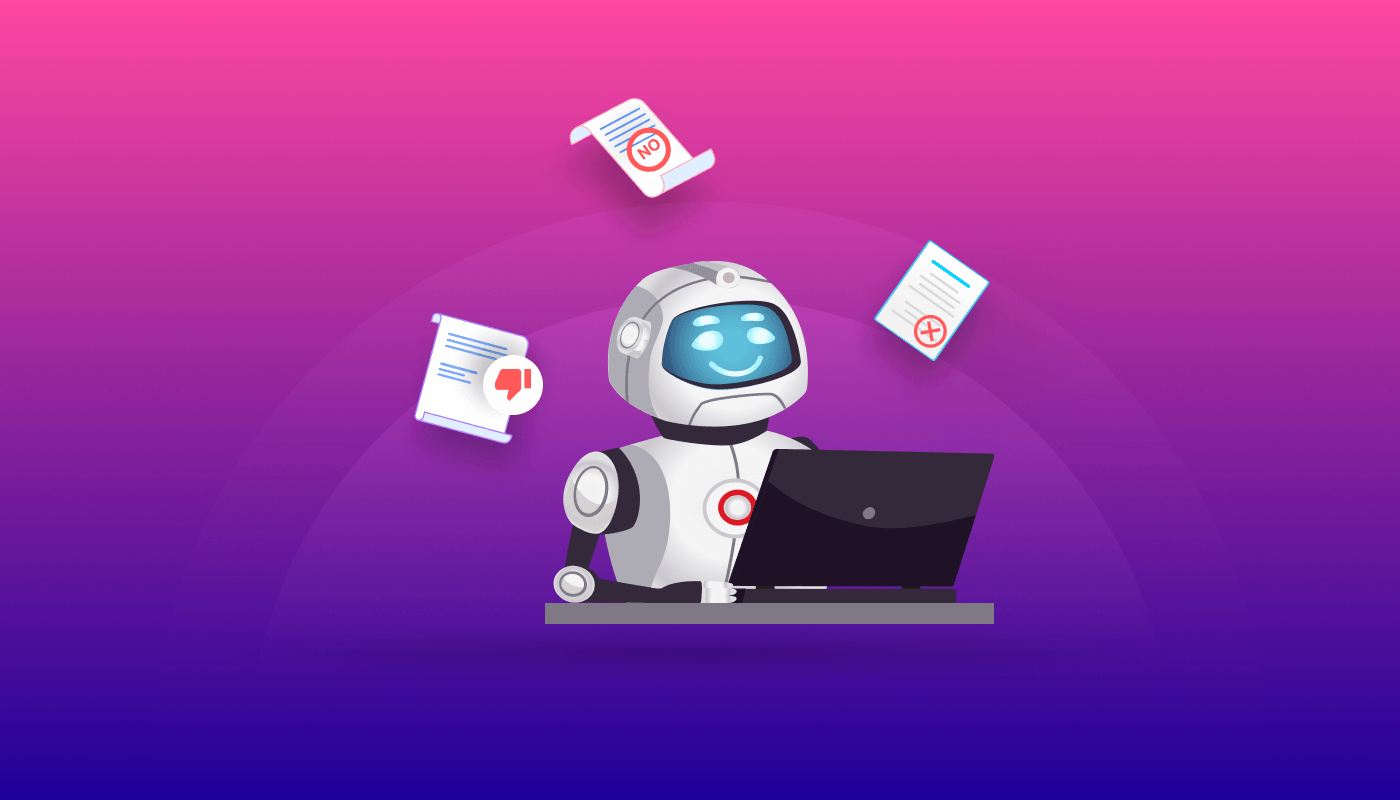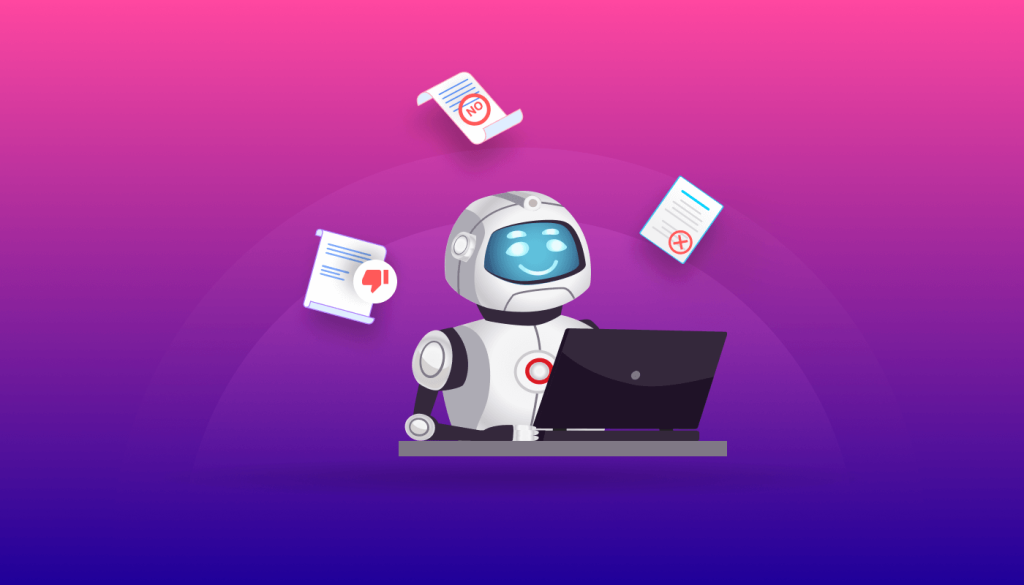 Reasons
The main reason is using poor quality, less trained Ai tools. They generate biased or unverified information and mislead people.
Also, lack of understanding, inability to give proper prompts, fear of experimenting, and lack of proofreading are the vital reasons for this misconception.
The Reality
Reality is different!
Ai writing tools are able to produce not only original content but also creative content. Nowadays, Ai writing assistants are trained with a vast amount of data. Also, for the NLP model, they can analyze the data, patterns, and structure and produce unique text against the prompts.
Misconception #3: Ai Assistants Break The Goal Of Blogging
Another myth among people is that Ai writing assistant breaks the primary goal of blogging. Blog content should maintain authenticity and contain an individual's perspectives, creativity, and thoughts. It also contains internal linking, related images, and call-to-action.
However, many Ai written blogs lack these essential elements of blogging. Here are several reasons for this perception:
Reasons
First of all, the lack of authenticity of a few low-quality Ai tools is the main reason for this misconception about artificial intelligence development among people.
Many of you believe Ai generated blogs are robotic and it can't resonate with the reader's intent.
Some Ai-written blogs fail to engage the audience due to the lack of human warmth, emotions, and personal connection.
The Reality
Though the reasons are partially valid for some Ai tools. But the advanced Ai writing assistants can enhance the scope of blogging without breaking the fundamental goal of blogging.
With these writing assistants, now you can increase writing efficiency as well as fulfill the intent of the visitors.
Misconception #4: Google Bans AI Content
Another valid concern about Ai tools is that Google bans Ai content. But the reality is quite different and this concept is not completely accurate for now. Before talking the reality, here are the valid reasons for this misconception: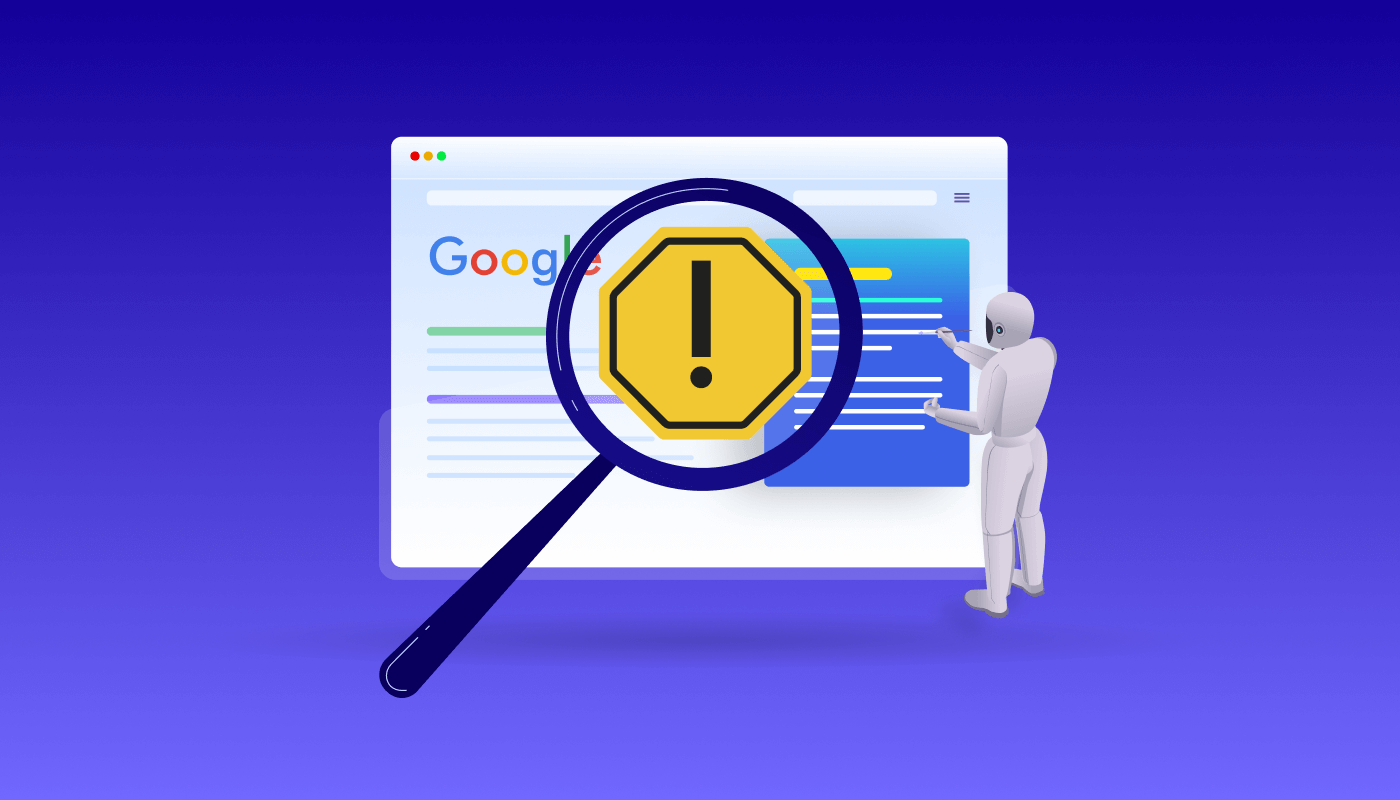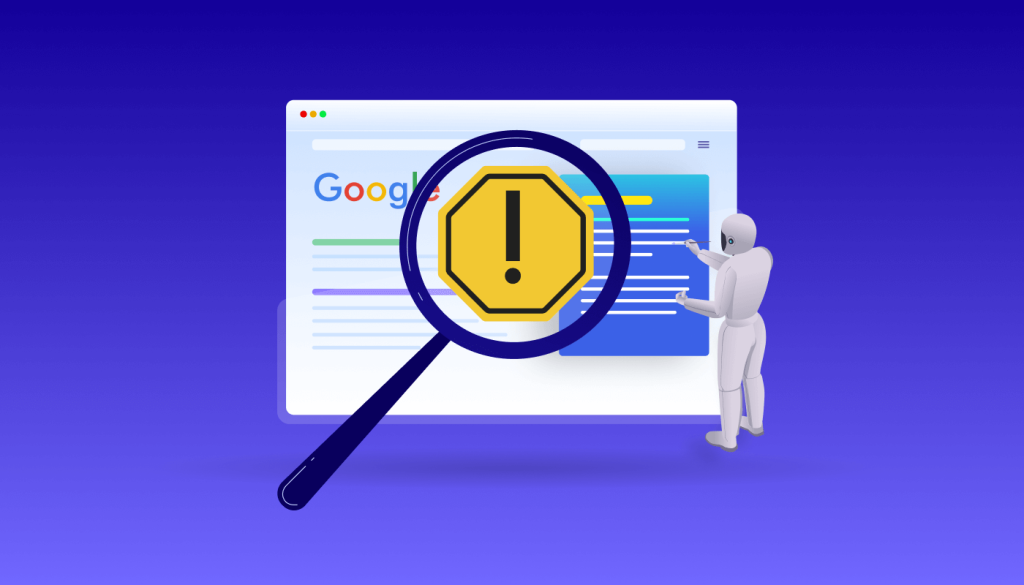 Reasons
When the flood of Ai writing tools started, many people misused them generating low-quality content. They contained misinformation that might lead to any unwanted occurrence. And Google marked them as spammy content by their SpamBrain system and banned them.
Besides, people have produced content without following Google's helpful content guidelines. As a result, this content didn't rank properly on the search pages, and people thought their content was banned.
The Reality
Google released its Ai content guidelines on Feb 8, 2023, and cleared its stance for Ai-generated content. 
In this guideline, Google confirmed that they wouldn't bother about the content generated whether it's human-generated or Ai tools. If the content is helpful, Google will reward your content.
To ensure content quality, the content should have E-E-A-T properties. That means the creator (regardless of human or Ai) should have 'Expertise' and 'Experience' when covering any topic.
Also, they must ensure the 'Authoritativeness' and 'Trustworthiness' of the content to get rank on the search engine result pages.
Misconception #5: Ai Will Replace Human
"Ai content writing tools will replace human writers" is the buzzword in recent days. But is it really true?
No! It's also a misconception. Ai can make the writing task easier and faster, but in no way, it will replace human writers.
Reasons
The main reason is the rapid advancements in artificial intelligence and their application in the writing sector.
Also, with accuracy, multiple-tasking capability, and faster output, many Ai tools can generate better content than low-quality human-written content.
Moreover, the recession of the entire job market is also the reason behind this concern.
The Reality
Ai content writing tools won't replace humans, but they can assist to generate a huge amount of quality content in a short time period. Also, they can automate the steps of checking grammar, and spelling mistakes as well as SERP analysis.
The overall scenario is, Ai works as a creative tool, not as a replacement. Ai tools can assist humans to enhance the writing process by providing suggestions, and corrections as well as increasing efficiency.
Misconception #6: Ai Will Eventually Learn to Function Like the Human Brain
As Artificial intelligence has made remarkable achievements in recent years, many of you may think Ai can function like our brain. And, when it comes to writing assistants, people started believing they can think and write like human brains. And this is also entirely a wrong conception.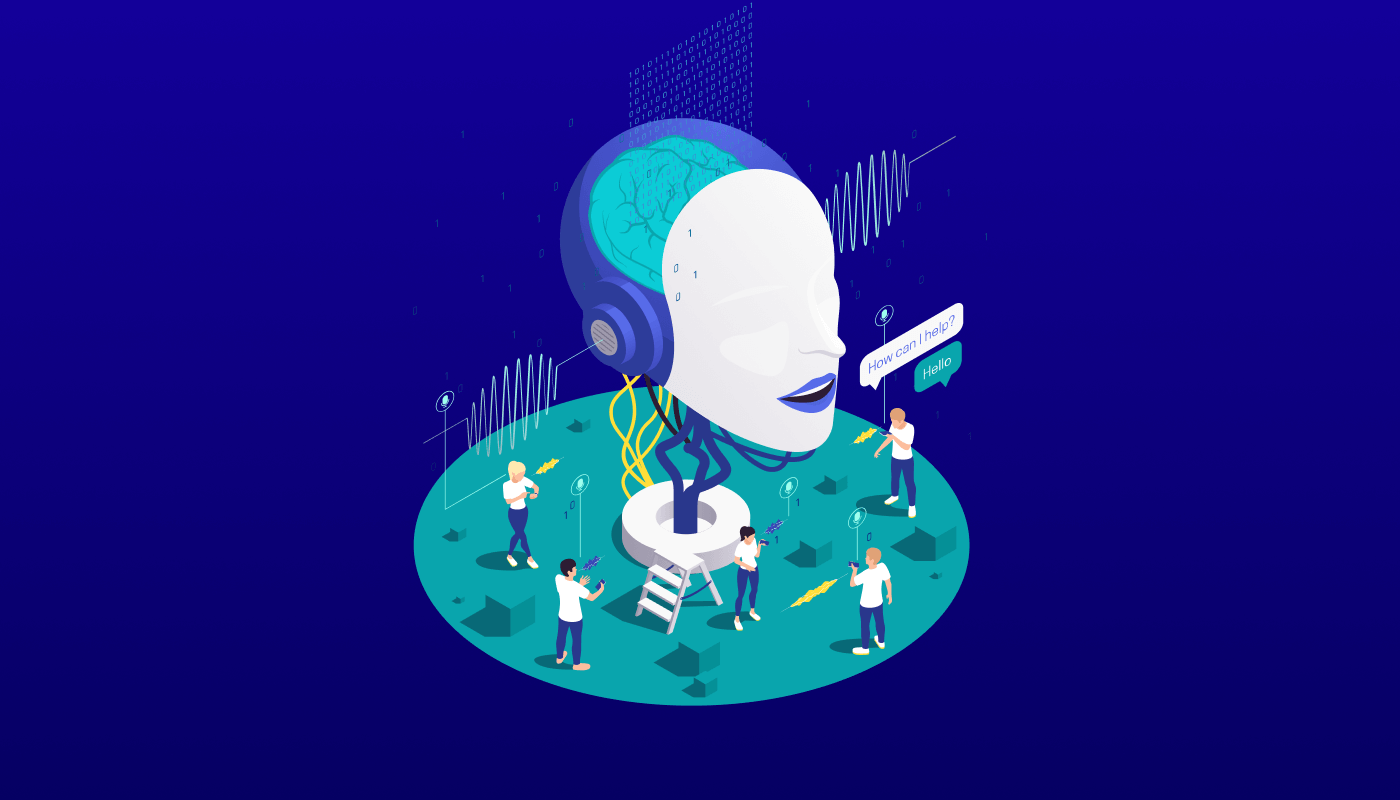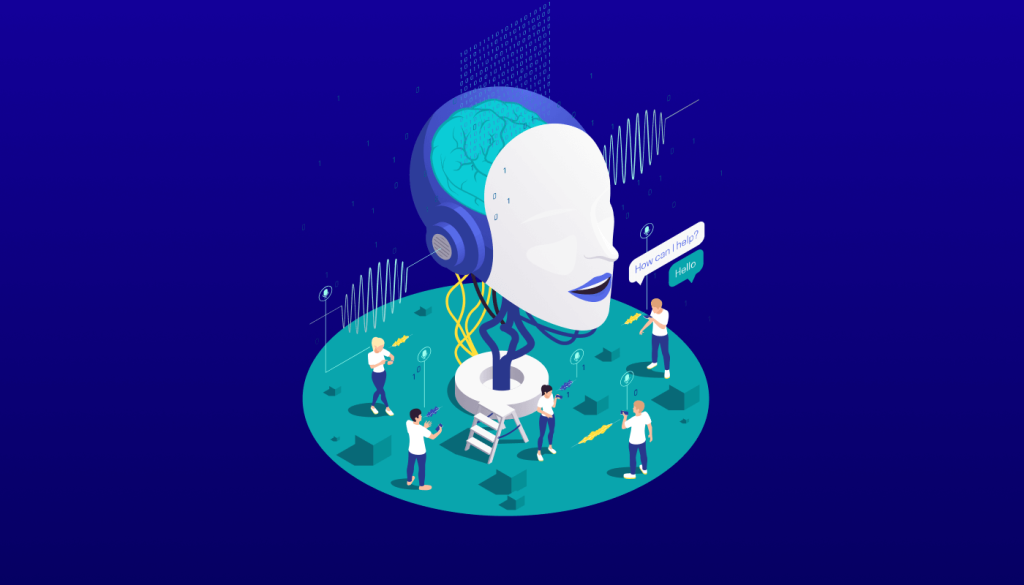 Reasons
When Ai writing tools evolved and gained popularity, many writers feared for their job security. Many of them lost their writing and editing jobs because of the hype.
Also, Ai offers advanced features and fast operation for time-consuming tasks like keyword research, competitor analysis, complete blog writing, etc. These factors are the results of people's this type of belief.
The Reality
In that case, the reality is Ai can behave like humans but it can't think like our brain.
The algorithms of Ai are designed to fit and learn from the training dataset. And they start working and behaving based on their trained data.
Where our brain is trained continuously to learn and update the knowledge base with new information over time. As a result, our brain can do critical thinking for any events that Ai can't for the static training process.
Misconception #7: Ai Can Solve Any Problem
Like the previous misconception, many of you may think, Ai can solve any problem with the advanced and outstanding features of Ai writing tools.
Well, Ai can give you a reasonable solution based on its trained data. But for critical real-life problems, sometimes it may not provide the exact solution.
Reasons
Huge advancements in Ai tools make people believe that Ai is the ultimate solution.
Again, not using the Ai writing assistant to solve any real-life problem is also the reason for this thinking.
The Reality
The reality is Ai tools are truly valuable aids in writing tasks, but they may not be the one-size-fits-all solution.
Though it's a man-made invention, it can't resonate like a human brain. So, there are limitations in understanding the concept, lack of ethical consideration, and critical thinking.
They can't think about a situation, they just generate results according to their past training data.
However, they can work on starting points and then review, edit, and optimize the content to enhance creativity, moral judgment, and problem-solving ability.
Misconception #8: Ai Content is Time-Consuming & Hard To Create
Though Ai tools have advanced writing features and transforming them into various industries. Still, a common misconception among people with Ai writing tools is they are time-consuming and hard to create.
Let's explore the reasons behind this concept.
Reasons
First of all, the lack of understanding of the Ai content writing tools/ assistants.
Lack of knowledge of basic prompts and initial learning
Many of us assumed it required complex technical skills to operate
Also, fear of losing the human touch in content is a crucial reason for this thinking
The Reality
So, what's the reality then?
Well, most of the Ai tools are designed with a user-friendly interface. That allows the user to input their requirements so easily and perfectly.
They have specific styles, tones, creativity levels, and other options to make the process more simple and easy. Also, the learning curve is always minimal.
So understanding and using Ai content writing tools are not rocket science, they are super easy and optimal.
Misconception #9: Ai will Reduce our Productivity
Ai tools are enhancing writing speed, accuracy, and productivity. But Ai makes people idle and reduces human productivity is truly a misconception and here are the key reasons: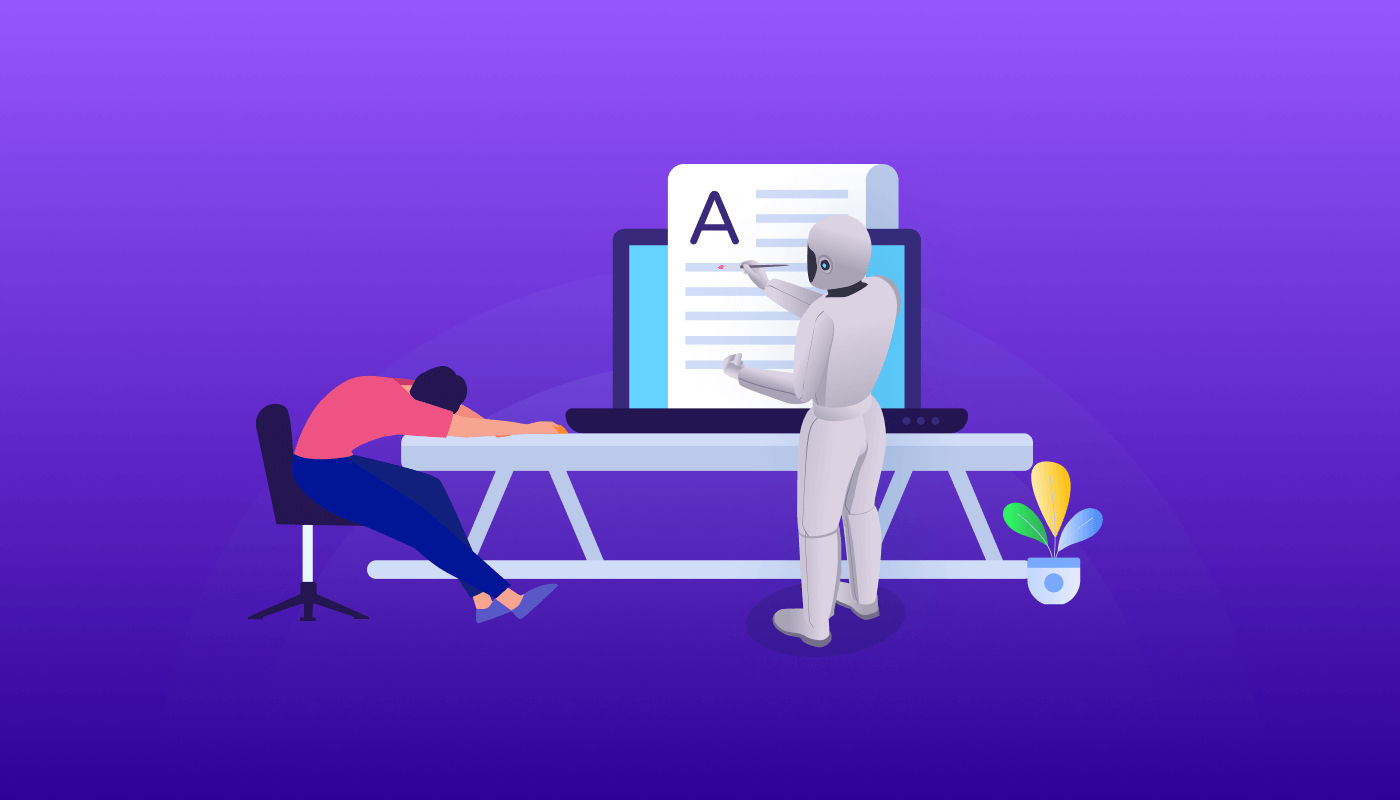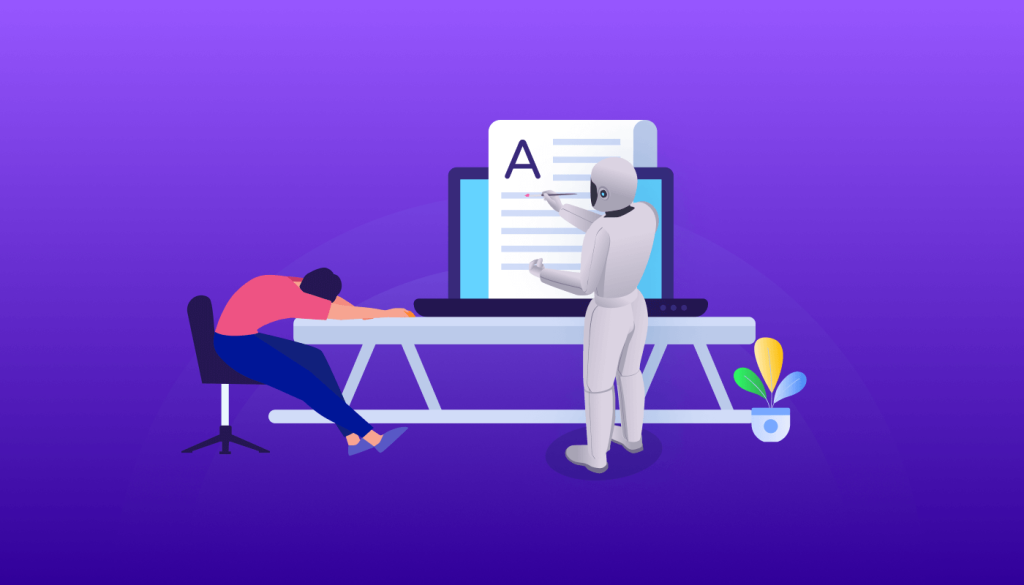 Reasons
The main reason is the variability in some Ai models and algorithms. Sometimes they produce misinformation and you need to cross-check each and every detail. For example, for medical facts, chemistry-related, or travel blogs, simple misinformation may lead to a huge occurrence. So, proofreading it every time may seem time-consuming.
Again, Ai makes many complex steps and functions easier and fast. As a result, many people are not eager to learn new things and enhance their expertise. They want to rely on Ai tools and gradually decrease their overall productivity.
The Reality
The reality depends on the use. If you use Ai tools properly, it will definitely enhance your productivity.
An Ai writing assistant will help you to generate a bulk amount of quality content. Also, it will reduce the hassle of doing repetitive tasks and save you valuable time.
Misconception # 10: All Ai tools are Equal
Last but not least, a most common misconception about Ai writing tools is they all are the same. As they used a similar algorithm and data, the features, capabilities, accuracy, and output will be the same for all.
Reasons
Lack of knowledge about various Ai tools
Unable to understand the purposes and functionalities
Producing misleading information by some Ai tools
The Reality
All Ai tools are not equal. They are different for significant factors like the training data, capabilities, accuracy, purposes, features (free & pro), pricing point, and many more.
Some Ai writing tools can generate a whole blog with SERP and competitor analysis (e.g. GetGenie) within a few clicks. 
So, it's crucial to compare and evaluate all of these factors before giving a verdict that all Ai is the same.
Final Words
Time to wrap up.
I have tried to sum up the 10 common misconceptions about ai content writing tools along with their reasons. Also, shows the reality of these myths.
Hope, now all of your misconceptions are cleared out, and you can understand the reality of using Ai writing tools.
However, Ai writing tools are not the ultimate solution but they can assist you to increase your productivity and save you time.
If you still have any confusion about Ai writing tools, don't hesitate to comment below.
Stay tuned and thanks for reading!