Google's Ai Content Guidelines: Write for Humans, Not for Search Engines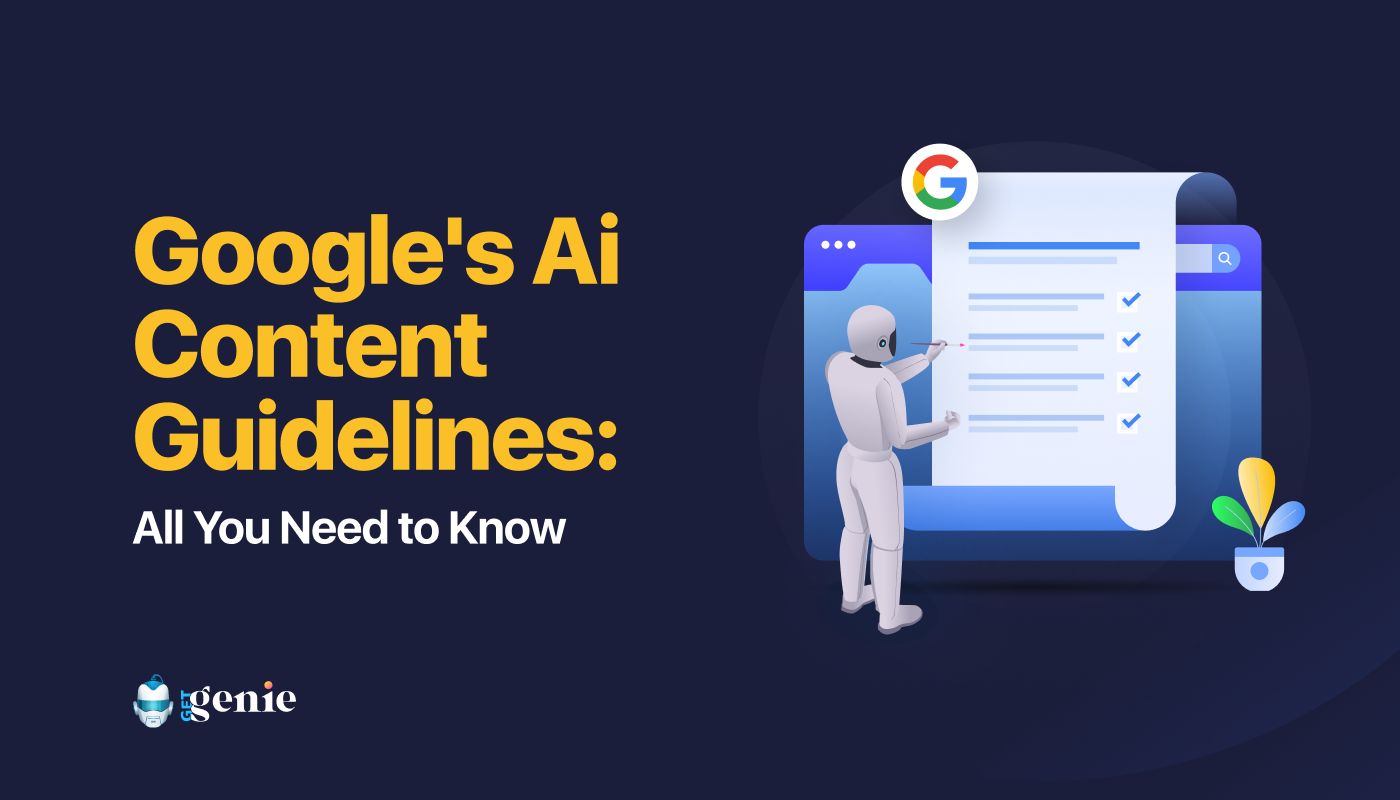 🥇 🥇 "Regardless of content generating procedure (AI or human), Google will reward your content if you create high-quality content for humans, not for search engines" 🥇 🥇
On 8 February 2023, Google released their Search guidance about AI-generated content updates. This guideline is divided into 4 parts.
The first part contains the E-E-A-T principle for developing content to generate high-value content. Google won't bother whether you use AI tools or humans to write the content.
The second part explains the ways to create helpful content using automation. Some noteworthy advice for AI content creators is described in the 3rd part. The final portion answers several frequently asked questions to clarify Google's stance on AI content.
Keep reading to get the comprehensive guide on Google's AI Content Guidelines with step-by-step explanations.
Google's AI Content Guidelines: Complete Overview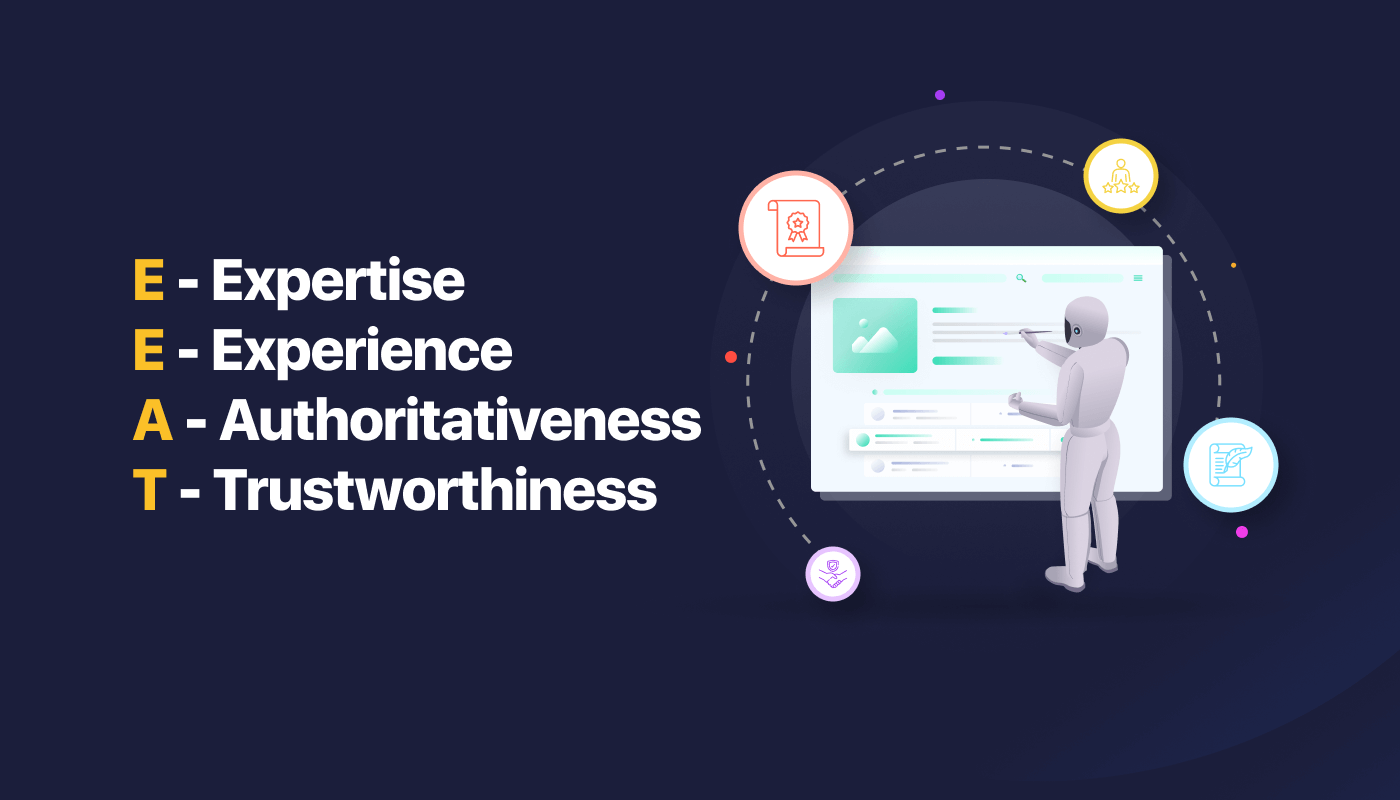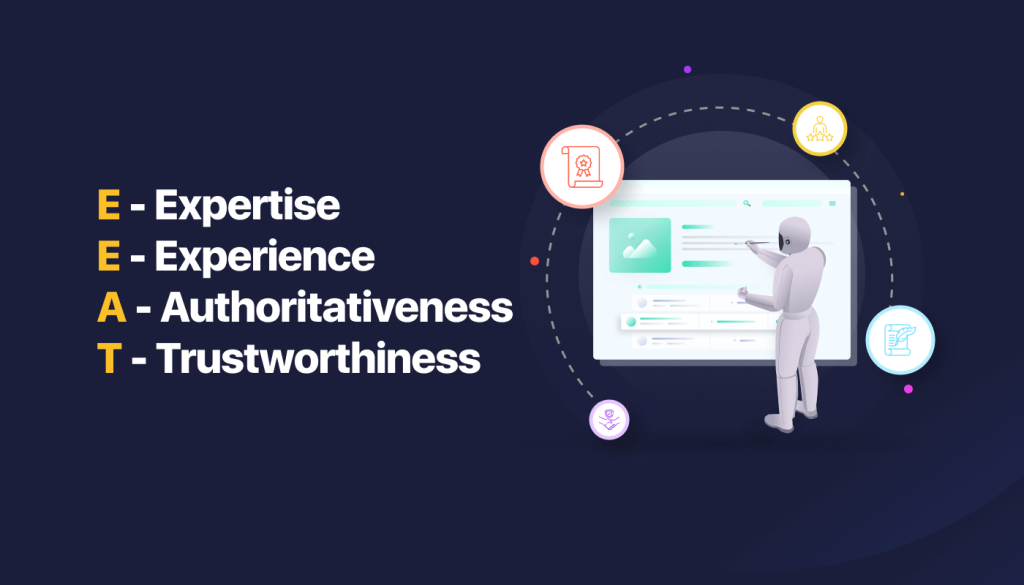 In this Google Search's guidance about AI-generated content updates, they cleared their stance on AI content. Besides, they guide the creation of fair, respectful, and secure AI content to satisfy user intents. Have a look —
✍ Produce High-Quality Content Following E-E-A-T
Google's AI content update is mainly focused on encouraging the development of original and high-quality content. But what are the features of high-quality content in Google's eyes?
Regardless of the writing procedure whether it's AI or human, Google marks content valuable for the visitors when it will produce following the E-E-A-T formula. E-E-A-T indicates expertise, experience, authoritativeness, and trustworthiness.
E – Expertise
Indicates the knowledge of the creator and understanding of the topic at hand to create relevant and accurate content.
E – Experience
Specify the ability to convey information in an engaging and informative way. Also, must have excellent writing skills and familiarity with Google search algorithms and guidelines.
Besides, creators should know which techniques tend to work best and have enough practice to back up their skills to generate quality content.
A – Authoritativeness
Involves content creation from a reliable source. Having the right level of authoritative tone, domain authority, backlinks, and other signals of originality, accuracy, and trustworthiness. These can help to make content stand out from the competition and succeed.
T – Trustworthiness
Demonstrating genuine commitment to providing quality content to meet Google's requirements. Content must be accurate, up-to-date, and include a clear explanation or description of the topic without any potential bias or shady connections.
As Ai has brought a revolutionary change in content as well as search systems, chances are high to produce
invalid and spammy content
. As a result, visitors will mislead and lose their trust. 💔
Not only Ai tools, but people can also write spammy content or provide false information by doing SEO in the wrong way. That's why Google introduced the
helpful content update
last year. 🙌
Besides, based on the
ranking systems
, if visitors get a reliable answer and a satisfying experience, Google starts rewarding the content. 🥇
Overall, informative and valuable content will enrich the Google search engine at the end of the day. Also, Ai content is now unavoidable, Google will rank them also if they can add value and
can meet a visitor's expectations.
🤝🔥
💡 "Not all AI is Spam, Automation Can Create Helpful Content"
Google believes automation, including Ai-assisted processes, can generate helpful content maintaining user intent and content originality. Sports scores, weather forecasts, and video transcripts are all examples of automation.
And now Ai takes this process to a higher level, serving as a critical tool to produce creative and valuable content for the web.
Also, Google appreciates people who use new technologies and maintain a high bar of content quality and effectiveness.
However, Ai tools or human-written content will be spotted as spam content if the content manipulates ranking in search results. It will be considered a violation of their spam policies. And, Google has a powerful SpamBrain system that can reduce 40% of scammy results.
Your content will consider spam if —
✔️ The text contains keywords but doesn't make any sense
✔️ Don't care about the content quality and originality
✔️ Published translated content by automated tools without reviewing by humans
✔️ Paraphrase or combine contents only, doesn't add value or fill the content gap
✔️ Generate content for scrapping feeds
✔️ Spread false info or news
📝 Noteworthy Advice for Content Creators Considering AI-generation
Your AI-generated content won't be seen as spam, rather can add value as well as demonstrate the qualities of E-E-A-T simply by following these 2 pieces of advice.
(i) Ask "Who, How, and Why" About Your Content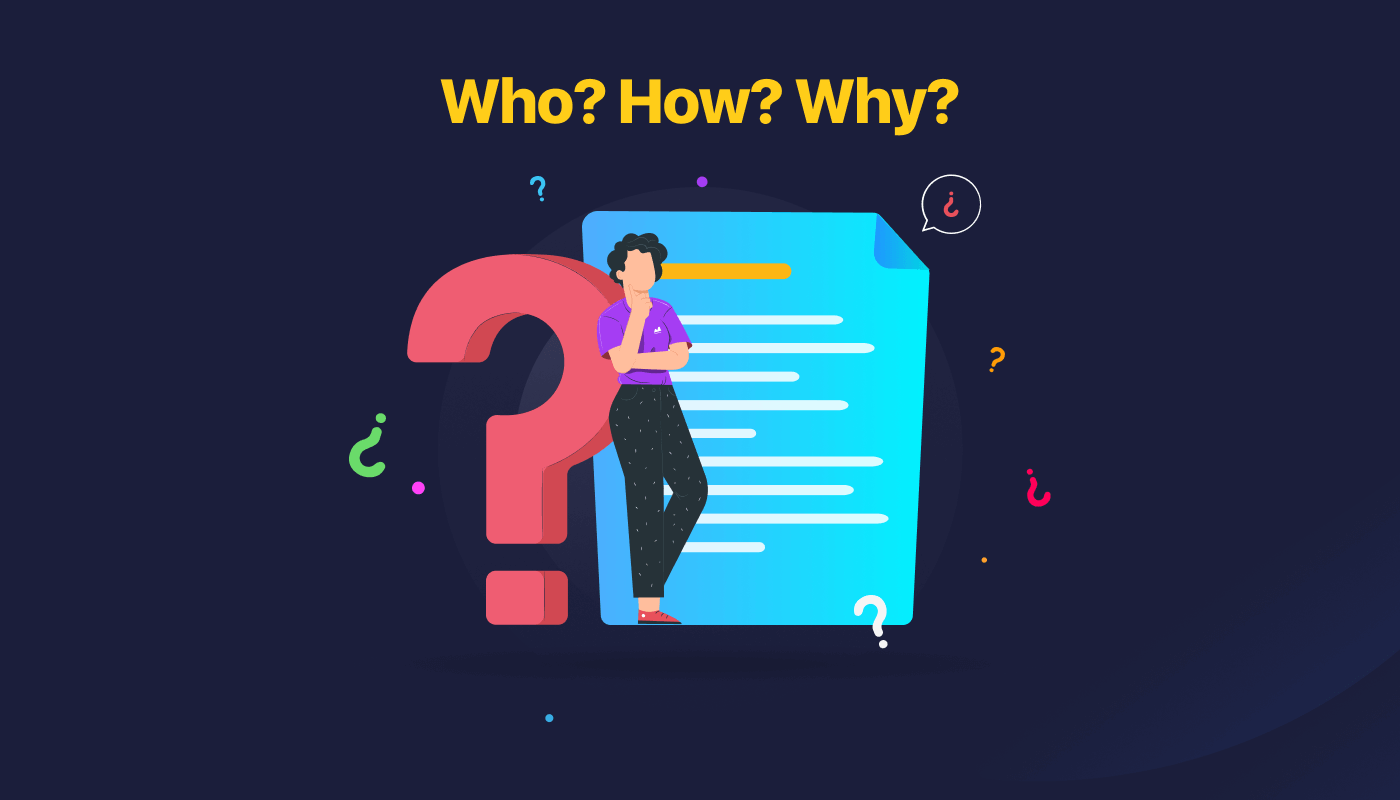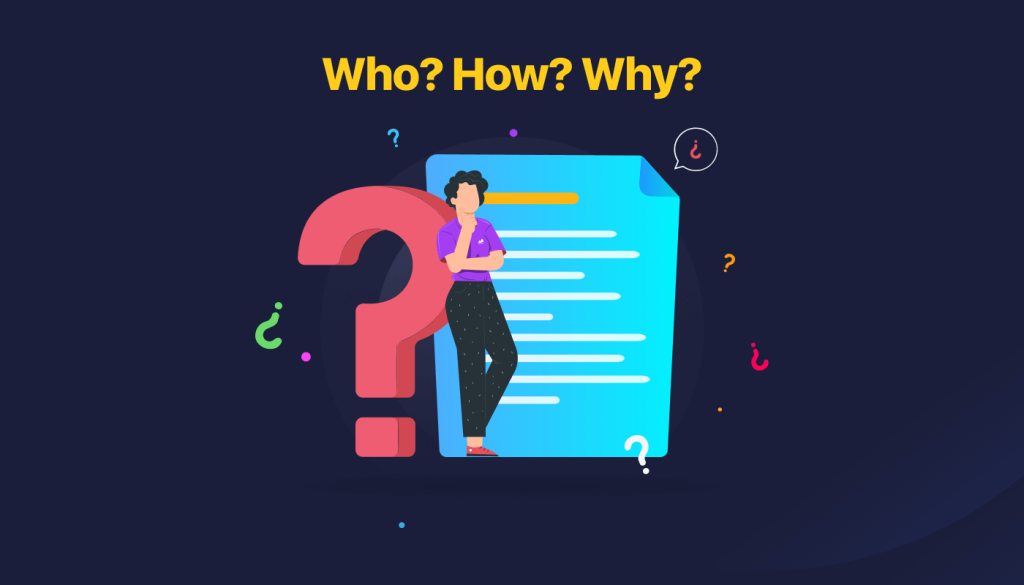 When creating content, ask yourself these 3 basic questions: Who, How, and Why.
It will make a crystal clear concept to create high-quality content efficiently.
Question 1: Who (created the content)
The research process, information validity, and value addition all are dependent on who will create the content.
Here are some questions related to "Who" to generate quality content:
✔ Have expertise?
✔ Is it self-evident?
✔ Why do people believe your information?
Many of you create fake author accounts to gain authorship, but there is a high chance of creating a bad impression on Google for low-quality content.
So, it's crucial and Google highly recommends adding original authorship.
Question 2: How (the content was created)
The next concern is "how" it is created. When you are an expert or hire an expert to create content or use AI tools to generate content, the content must be rich with valid information as well as fulfill the user intent.
For Ai-generated or Ai-assisted content, here are a few questions you must answer before publishing your content.
✔ Content is valid or not?
✔ Do you cross-check every piece of information?
✔ Do you have a proper explanation for why you use automation or AI?
Question 3: Why (was the content created)
"Why" is the most vital question so far. Because it describes the intent of writing against a keyword.
The main question related to "Why" is:
✔ Are you creating content for humans or search engines? 🤔
If you write content to help people, it will be rewarded by the core ranking system of Google. This reward is applicable for AI and human-generated content both if you align with E-E-A-T without violating their spam policies.
(ii) Create Helpful, Reliable, and People-first Content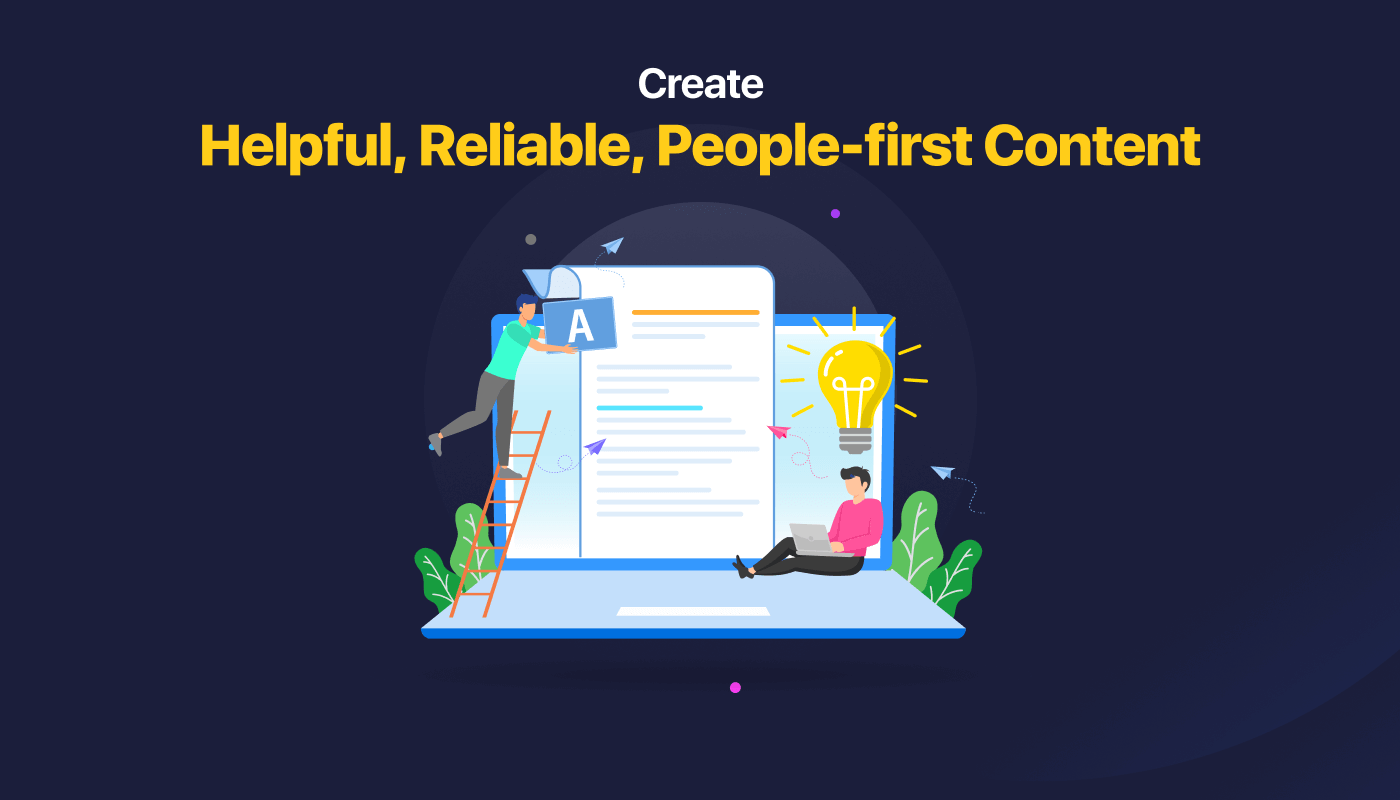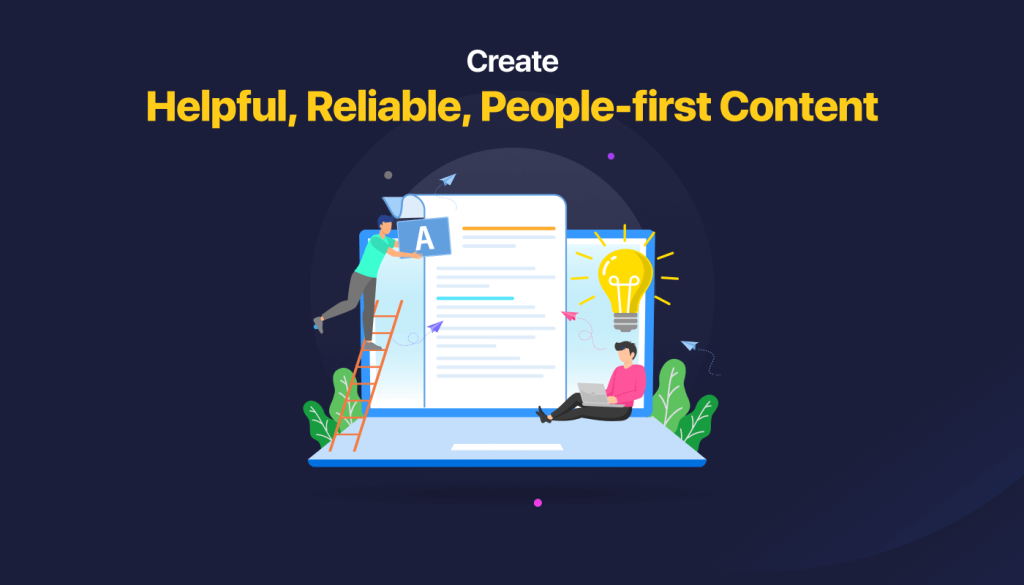 Reliable, helpful, and people-first content will appear on the SERP pages whether it's created by automation or AI.
Google has an automated ranking system. It aims to rank info-rich and intent-filled content to people for their benefit.
To ensure automated or AI content quality:
✅ Make sure the content provides original information
✅ Information is based on complete research and expertise
✅ Use relevant content under the relevant heading
✅ Provide insightful analysis and statistics
✅ Avoid plagiarism or step-by-step paraphrasing of content
✅ Provide a complete idea about the topic
✅ Offer substantial value than competitor websites
✅ Can add interesting information and fun facts
Note: What about search engine optimization for Ai content? Well, SEO will be beneficial for Automated or Ai content if you focus on people-first content then search engine-first content.
A Few More Glimpses about Google AI Content Guidelines
➡️ AI content is not against Google search guidelines if you create valid, reliable, and people-first content. Manipulating search rankings will be against their Search guideline.
➡️ If you use AI for creating useful and helpful content for people, Google won't ban AI content anymore.
➡️ Google has imposed both human and automation systems to prevent poor quality AI content in the search results. They have released spam updates, as well as helpful content updates to work against poor-quality AI content.
➡️ Not only AI, but human-generated content can also provide misinformation or contradicts. Google prioritizes reliable content sources and information quality for any content, especially for civic, health, and financial information.
➡️ Google can detect spam AI content by analyzing the patterns and signals by the SpamBrain system.
➡️ You can use AI as an efficient way to develop people first and valuable content. Based on this guideline, if AI-generated or AI-assisted content is relevant, useful, valid, and maintains E-E-A-T, chances are high to appear in Google search.
➡️ To make your content reasonably expected to the readers, adding accurate author bylines (e.g. Google News) is highly recommended.
➡️ It's not recommended to give Ai an author byline. Rather you can use Ai or automation disclosures to answer "How" it's created.
Evolution of AI Content: Quick Overview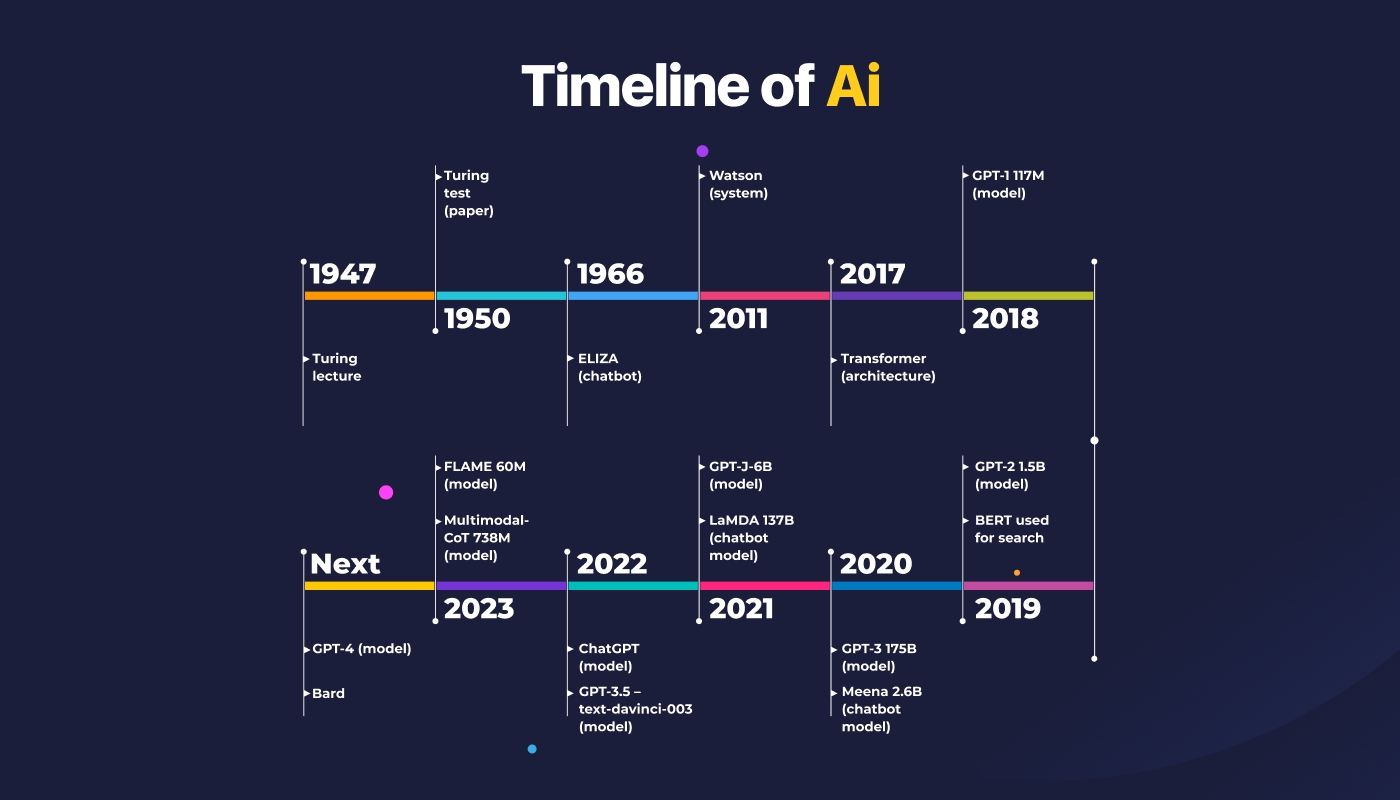 Automation or Ai tools can produce content including marketing copy, articles, blog posts, social media content, and many more.
These are all possible through the combination of artificial intelligence, machine learning, and natural language processing (NLP). Based on your input, they can produce relevant output. And accuracy level increases day by day gradually.
But have you ever thought about how the evaluation happens?
Well, the journey of artificial intelligence or computer intelligence started with the Turing lecture in 1947.
Then, the first human-machine communication chatbot named ELIZA (1950) was invented by the MIT Artificial Intelligence Laboratory by Joseph Weizenbaum. And there is no look back.
The timeline of AI has expanded and finally, the GPT-1 model by OpenAI was introduced in 2018.
Over time, OpenAI improved its model and released GPT-2(2019) and GPT-3(2020). GPT-3 has brought about a revolutionary change in the output of AI-generated content.
The working principle of the GPT-3 model is autoregressive. Which means the previously trained output will become the current input. This semi-supervised learning process is done by performing unsupervised pre-training first and then supervised fine-tuning.
And, they are almost ready to launch their advanced GPT-4 model soon.
In that case, Google isn't far behind. CEO of Google and Alphabet Sundar Pichai already declared they are ready to release their AI chatbot "Bard" which is trained to understand natural language efficiently.
From this, you can easily understand Google isn't against AI content, they are only concerned about content values and quality.
Why Are Google's Ai Content Guidelines Important?
Google's Ai Content Guidelines are crucial to producing high-quality content using Ai that will offer a positive experience to the user. You will get detailed instructions on what type of content is accepted as well as what will not.
Here are the 5 key reasons why you should follow Google's AI content guidelines:
1️⃣ To get a crystal clear direction on how to create AI-generated or AI-assisted content that will meet the search engine's quality standards. It will be helpful to get placed one step further in the search engine result pages.
2️⃣ To get a guideline to make you aware of the content quality. High-quality AI content won't get marked as spam or your website won't get a penalty.
3️⃣ To achieve a perfect balance between AI capabilities, ethical values, and customer expectations while developing AI or automation content.
4️⃣ To secure a framework for companies to be transparent and accountable in the use of AI-generated and AI-assisted content.
5️⃣ Finally, to obtain a productive and efficient way to create content using automation or AI by following the specified standard of Google guidelines. This will lead to increased traffic and achieve better ROI from content creation efforts.
How to Optimize Your Content for Google's Ai Content Guidelines?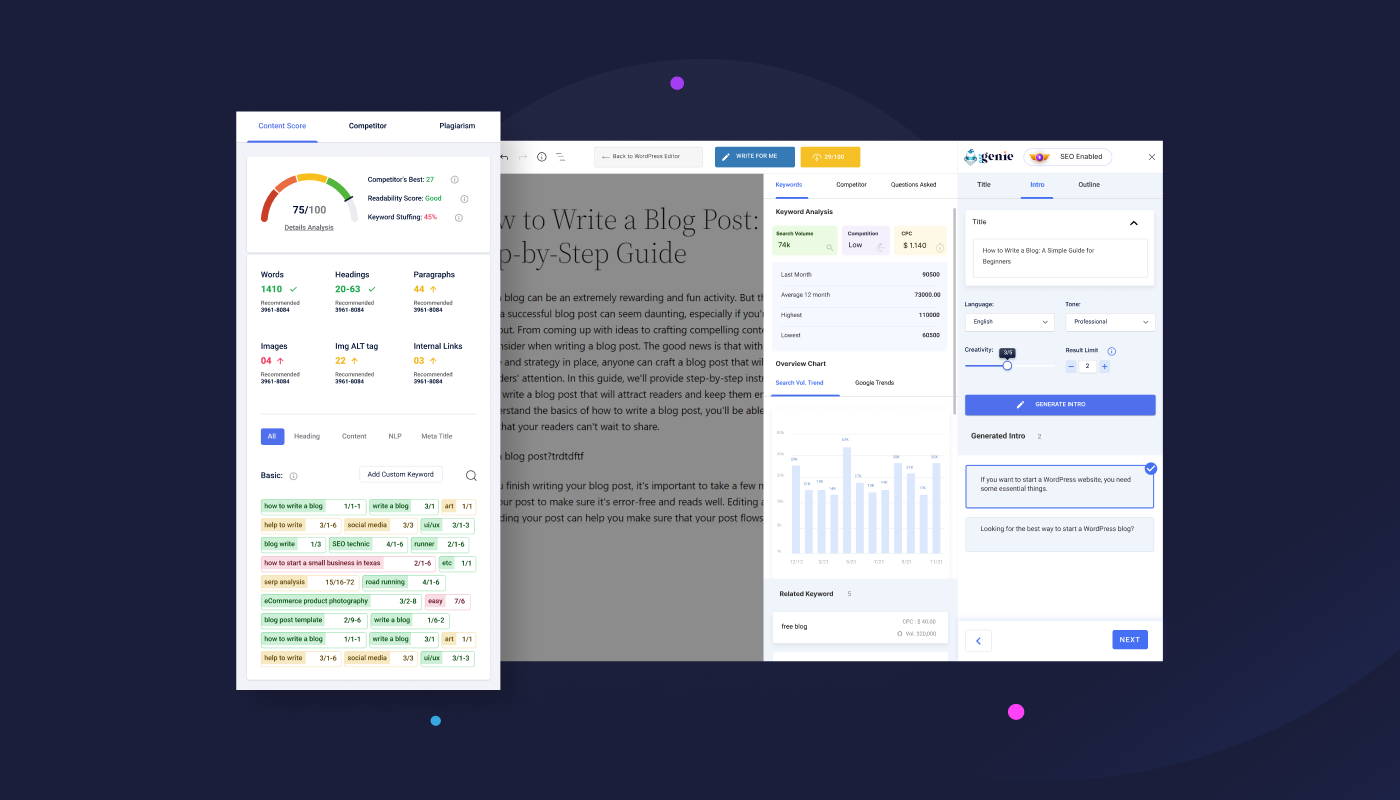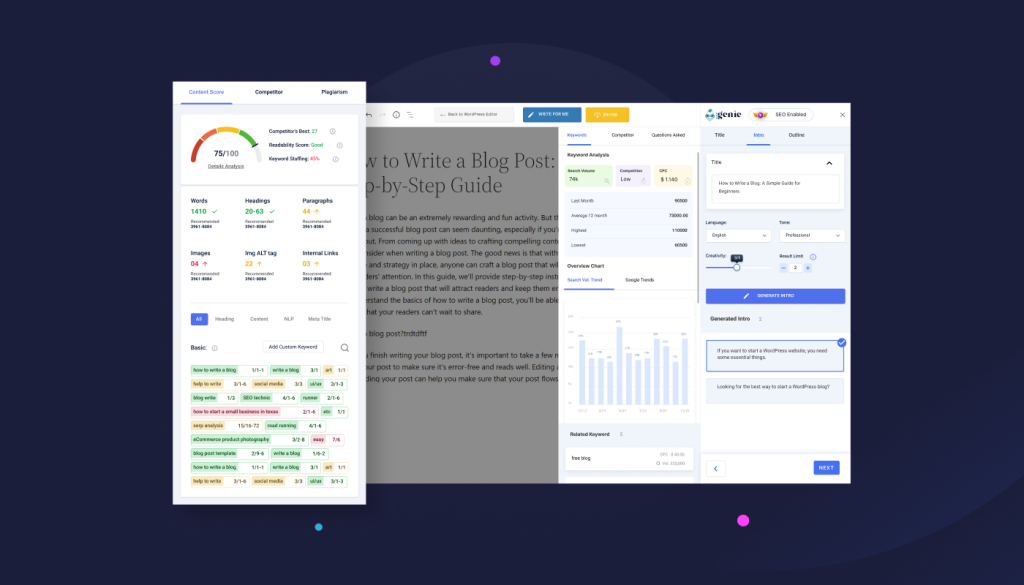 To optimize your content according to Google's Ai content guidelines, you have to research keywords and SERP pages as well as identify the user intent.
Not all Ai tools can generate optimized content by analyzing these factors. But GetGenie AI is out of the ordinary. You can analyze your keywords, get related questions as well as look over competitors with just one click. 
Besides, GetGenie supports multiple languages. Plus, you will get 37+ templates to create short-copy to long-form blog content with this magical AI tool. 
In addition, you can utilize the power of GetGenie Ai as a WordPress plugin as well as a SaaS form for more convenience.
FAQs
What are the Main 4 Elements of Content that Google Wants?
Relevancy, emotional, intellectual, and sensorial are the 4 main elements of content that Google wants to measure content quality. They look for content that is directly related to the topic or query being searched for. Besides, people tend to prefer content that resonates with them emotionally, intellectually, and sensationally.
Will Google Automatically Detect Spam AI Content?
Yes, Google can detect spam AI content through its SpamBrain system. This system is able to detect patterns of suspicious content. Also, it can effectively remove their position from the SERP pages through Google's automated ranking systems.
Does Google AdSense Accept AI Content?
Google Adsense accepts AI content if the information is valid, fulfills the intent, and is produced by the E-E-A-T technique to add value to the user.
Final Words: Google's Stance on AI Content
Google's AI Content Guidelines provide a comprehensive framework for automation or Ai content with a focus on minimizing negative outcomes.
Besides, Google cleared its stance and declared they are not against high-quality Ai content if it is produced by the E-E-A-T technique. Also, make sure, all information is original and able to meet the user intent.
And, Google's search quality raters measure these parameters to determine the overall content quality and effectiveness to rank in the search results.