How To Generate Niche Ideas With Ai: Step-By-Step Guide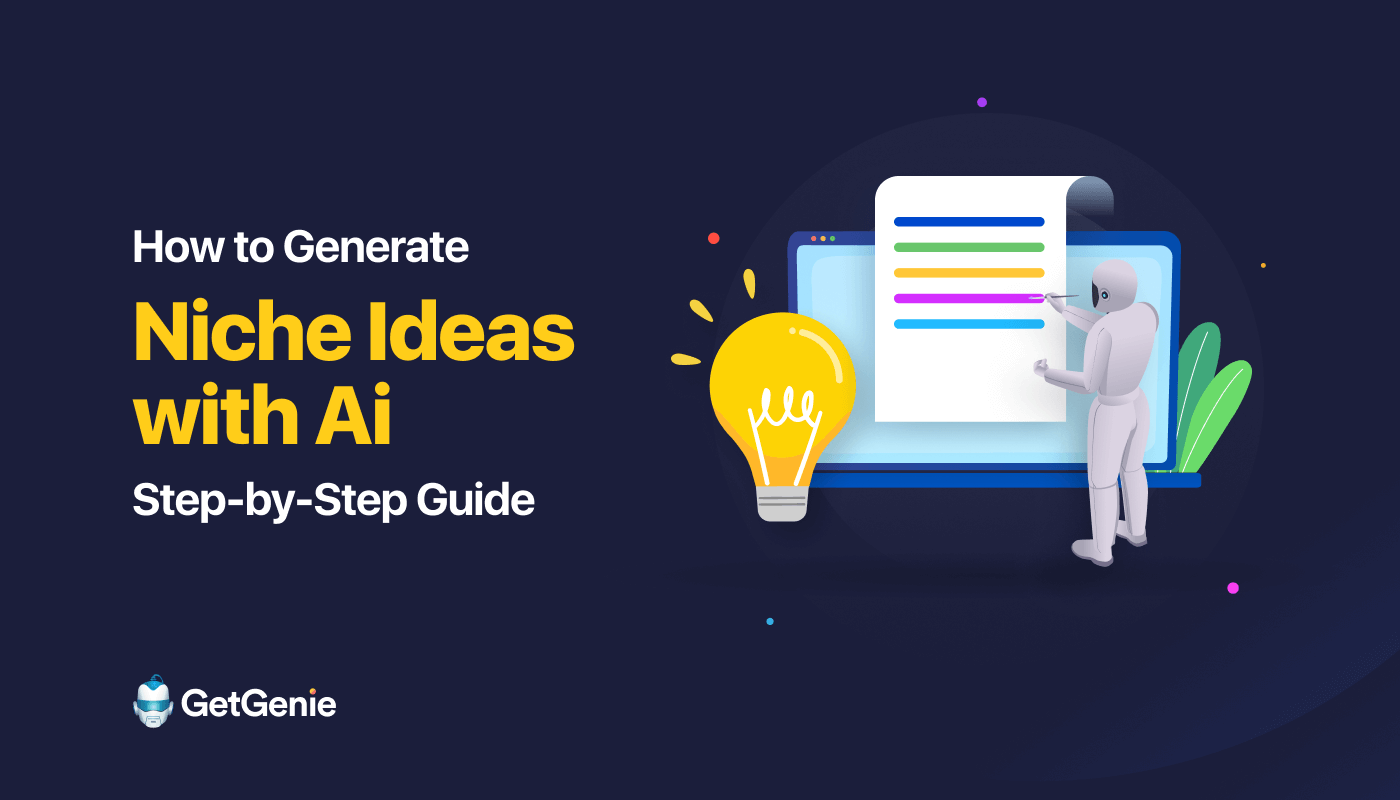 Identifying a unique and innovative niche can be a game changer in today's dynamic business landscape. But getting specialized niche ideas isn't easy, it requires proper market research, competitor analysis, risk assessment, and idea evaluation. 💡
In that case, artificial intelligence can be a powerful tool to discover potential niche ideas. With the help of Ai, all of these tasks can be a piece of cake. Among so many Ai assistants, GetGenie Ai can generate niche ideas effectively. 🔥
In this write-up, we will explore how to generate niche ideas with Ai (GetGenie) and how it helps in making an informed decision.
Without further ado, let's dive into it.
How To Generate Niche Ideas With Ai: Step-By-Step Guide
You can generate innovative niche ideas using Ai by following the 7 simple steps. Have a look –
Step 1 – Choose an Ai Assistant
As our purpose is to generate niche ideas using Ai, first you need to choose a proper Ai assistant. Not all Ai tools are the same and have the same abilities. Also, not all Ai tools can generate niche ideas.
Then what should you do?
Go for GetGenie AI as stated above. It's an advanced and all-in-one Ai content writing assistant. You can generate niche ideas, and find the micro niche with GetGenie Ai.
Not only that, you can chat with GenieChat (a chatbot feature of GetGenie) to get tips and ideas from expert personalities. GenieChat has 22+ expert personalities and you can get help from the Marketing expert to generate niche ideas more efficiently.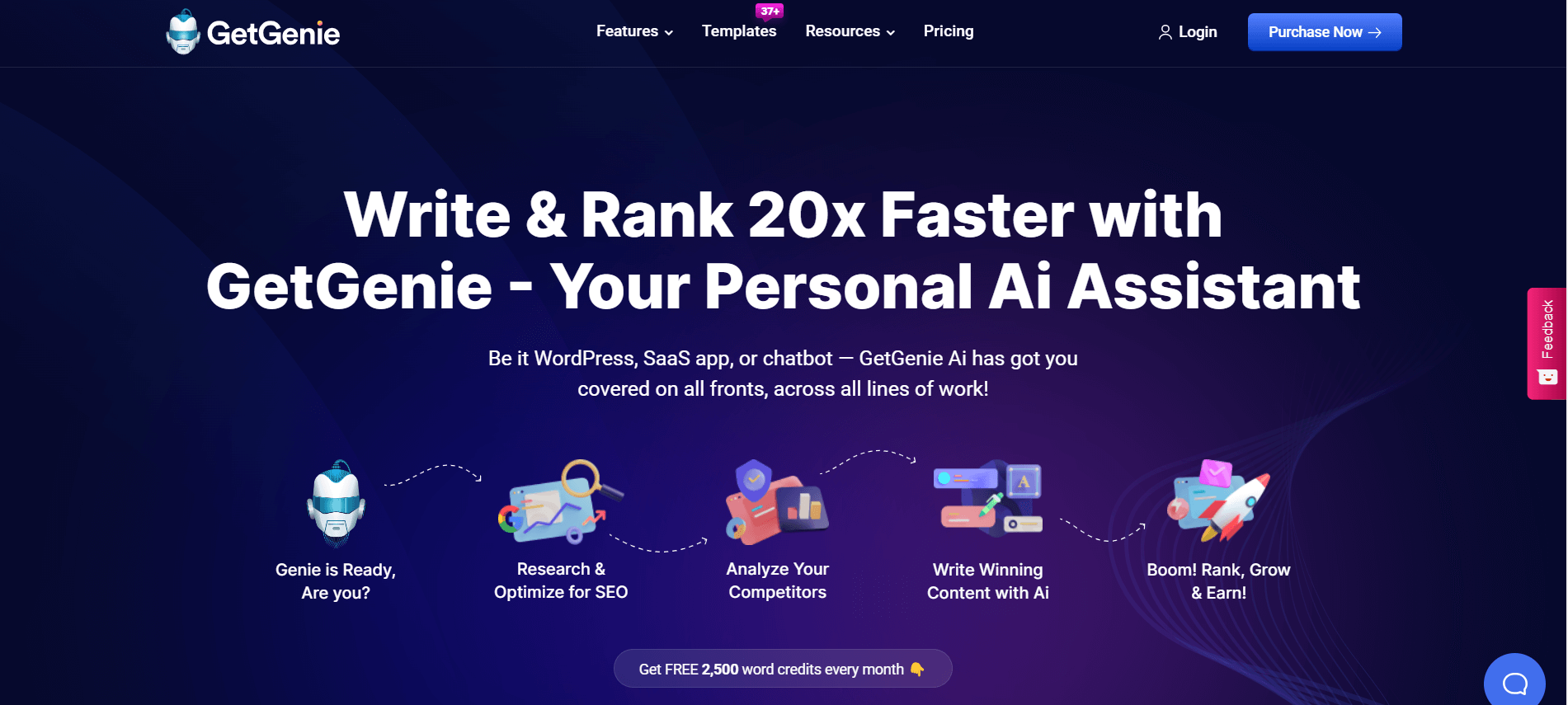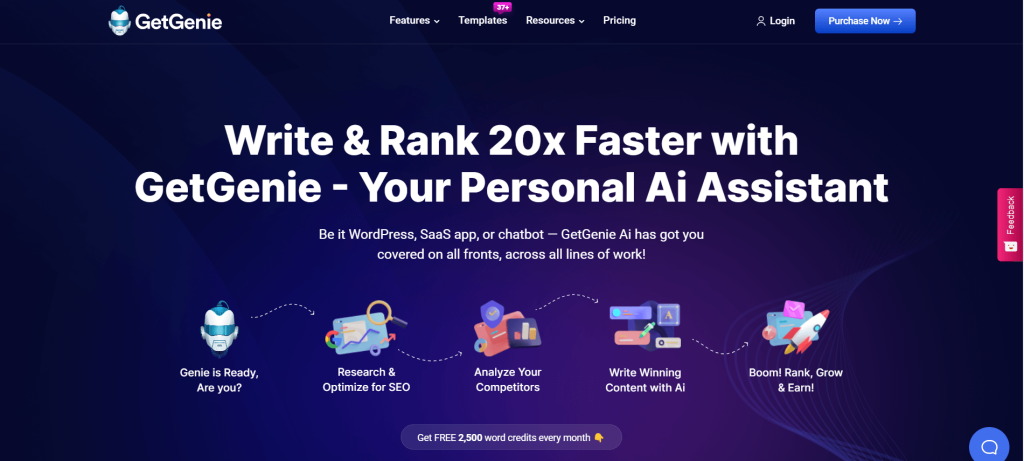 Besides, you can create related topics, as well as title ideas. Then you can test your niche through keyword research and competitor analysis using the same tool.
In addition, you can use all templates and features on the WordPress website as well as the SaaS version (playground) of GetGenie Ai.
All of these will help you to understand the ultimate goal and the unique selling point of your selected niche.
Sounds interesting, right?
Let's explore these features of GetGenie Ai and start picking the profitable niche within a few clicks.
Step 2 – Start Niche Idea Generation
Once you install the GetGenie Ai assistant on your WordPress website, now it's time to start generating niche ideas with GetGenie's "Genie Mode" template. You can write the prompt here and it will generate results as per the prompt.
Or, you can get help from the "Marketing Expert" of GenieChat. You can ask your queries, this personality will give the answers. You'll experience a conversational chat just like you are talking to a marketing expert in person and generating ideas.
✅ Generate Niche Ideas Using Genie Mode
Go to the WordPress dashboard, you can see the "GetGenie Ai Writing" in the top bar of your website.
Click on it, then select "Genie Mode"
Write the prompt on the "Your Content" field
For example, you give the prompt "Write 10 niche ideas for blogging"
Then set the "Creativity Level" and the number of "Results" you want to generate.
Then click on "Write"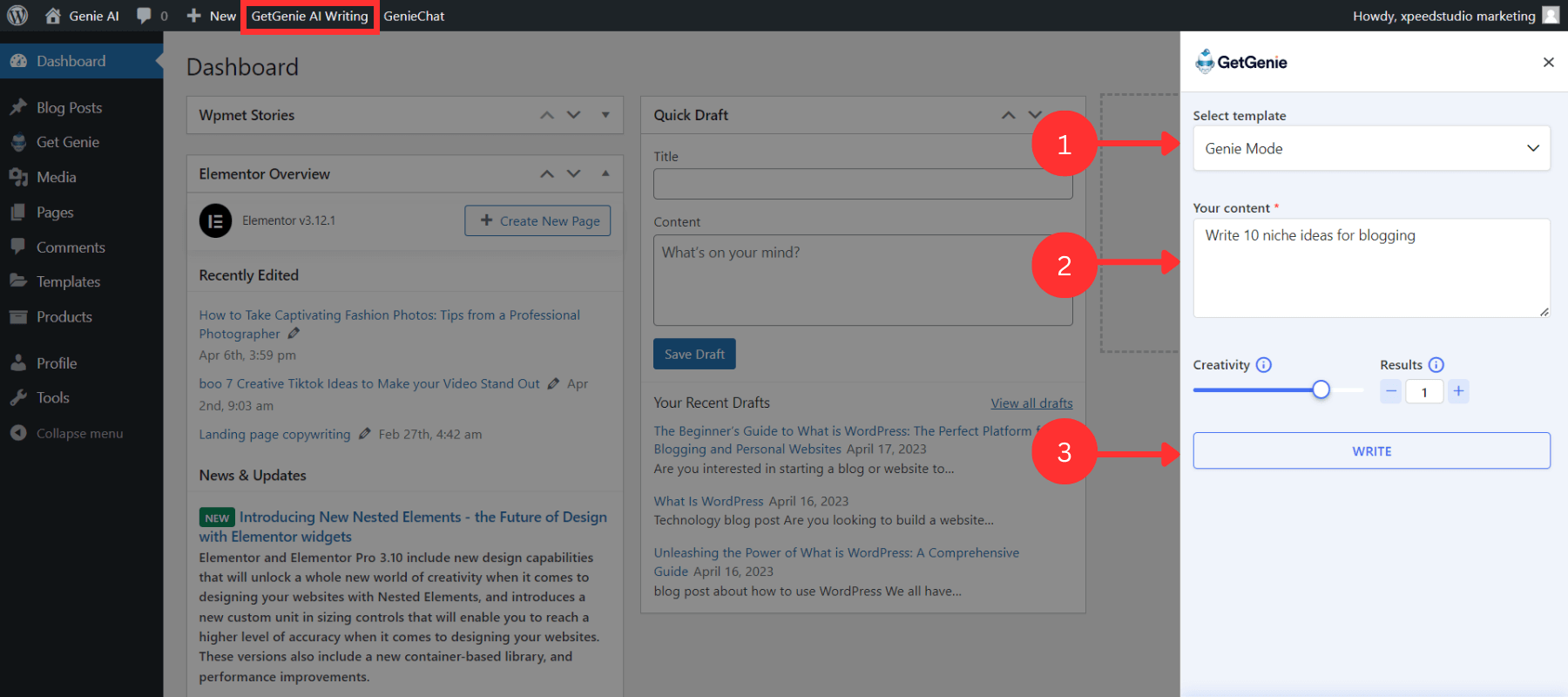 It will take a few seconds to generate the given number of results for you. Or regenerate the output if you want more variations.
✅ Generate Niche Ideas Using GenieChat Marketing Expert
Navigate your WordPress dashboard and you can see the GenieChat at the top bar along with GetGenie Ai Writing.
Click on it and a sidebar will pop up at the right section
Select the chat personality "Marketing Expert"
Select the conversation size e.g. Small, Medium or Large
Enter your question or command in the text field
Click on "Enter"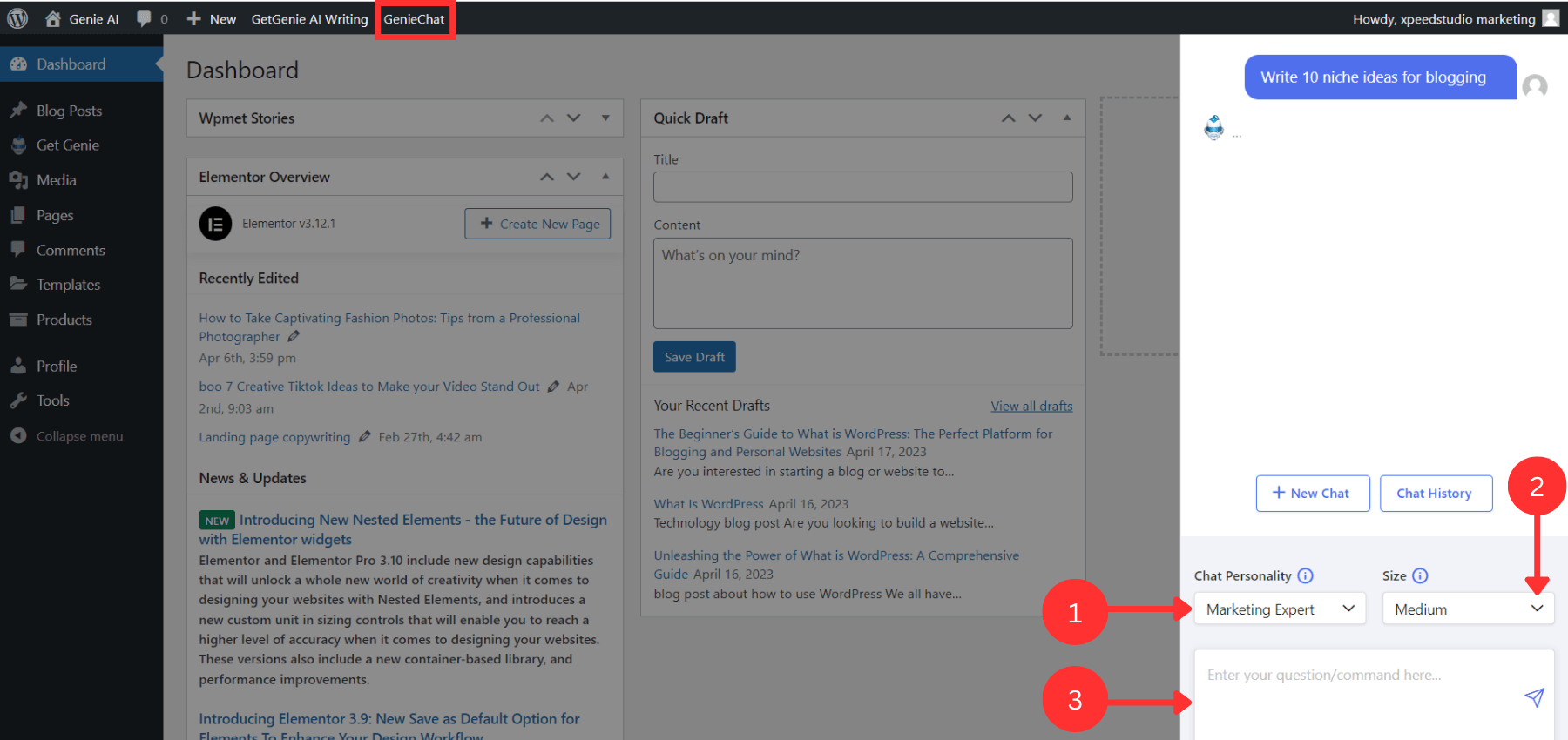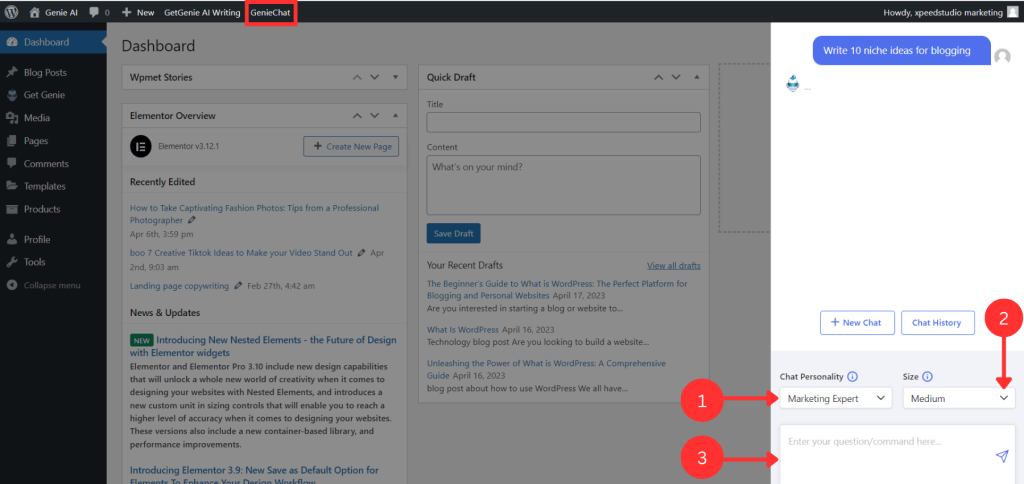 It will start a conversation immediately. You can write a similar prompt to the Genie Mode. Ask your queries and it will give the answers.
Step 3 – Generate Sub Niche Ideas
After getting multiple niche ideas, you can select the best one or more than one for further analysis.
The procedure is the same. You need to write the prompt like the previous one selecting the "Genie Mode" or the "Marketing Expert" of GenieChat.
💡For instance, you have chosen the "Personal development" niche among the ideas. Now, you should generate sub-niches to narrow down the ideas.
💡Write prompts like "Write 10 sub-niche ideas for Personal Development". Within a short period, you will get various sub-niche ideas.
Following a similar process, you can generate more sub-niches and get the micro-niche ideas using Ai.
Step 4 – Identify Your Interest and The Problem You Want To Solve
When you get a wide range of niches and their sub-niche ideas, now it's time to choose the one micro niche based on your interest and expertise.
Before finalizing the niche, think about the niche is:
✔ Is It an Evergreen or Seasonal Niche?
First, consider your priority whether you want to choose a seasonal niche or an evergreen which can continue for a long time.
💡For example, you can start blogging during the World Cup, covering the topics and every update. You will get visitors for this time, and then people won't care that much about World Cup blogs.
However, if you want to cover an evergreen niche like personal finance, it will sustain you for a long time. You can cover personal finance topics according to gender, age, and occupation and you can jump into many more micro niches related to this.
✔ Is it Profitable or non-profitable?
Next, set your goal, before starting with a niche. You are doing it just for your passion and welfare or want to convert it into a profitable thing.
✔ Can You Solve Any Problem With Your Target Audiences?
For this, do market research and identify the problems that you can solve using this potential niche. For example, if you choose "Personal Finance" for blogging, it can solve the problems of those who are struggling to manage their personal finance.
If you don't find any problem to solve using your niche, discard the idea and think once again. Use artificial intelligence to regenerate niche ideas.
Step 5 – Generate Related Topics
After selecting one sub-niche, now it's time to generate the related topics. As a result, you can know all of these topics and make 360-degree coverage in your selected niche.
For this, select the "Related Topics" template of GetGenie.
Then write the sub-niche name e.g "Personal Finance"
Set the creativity level and the number of results.
Click on "Write"
It will generate 10 related topics per result e.g. saving money, budgeting, investing, retirement planning, risk management, etc.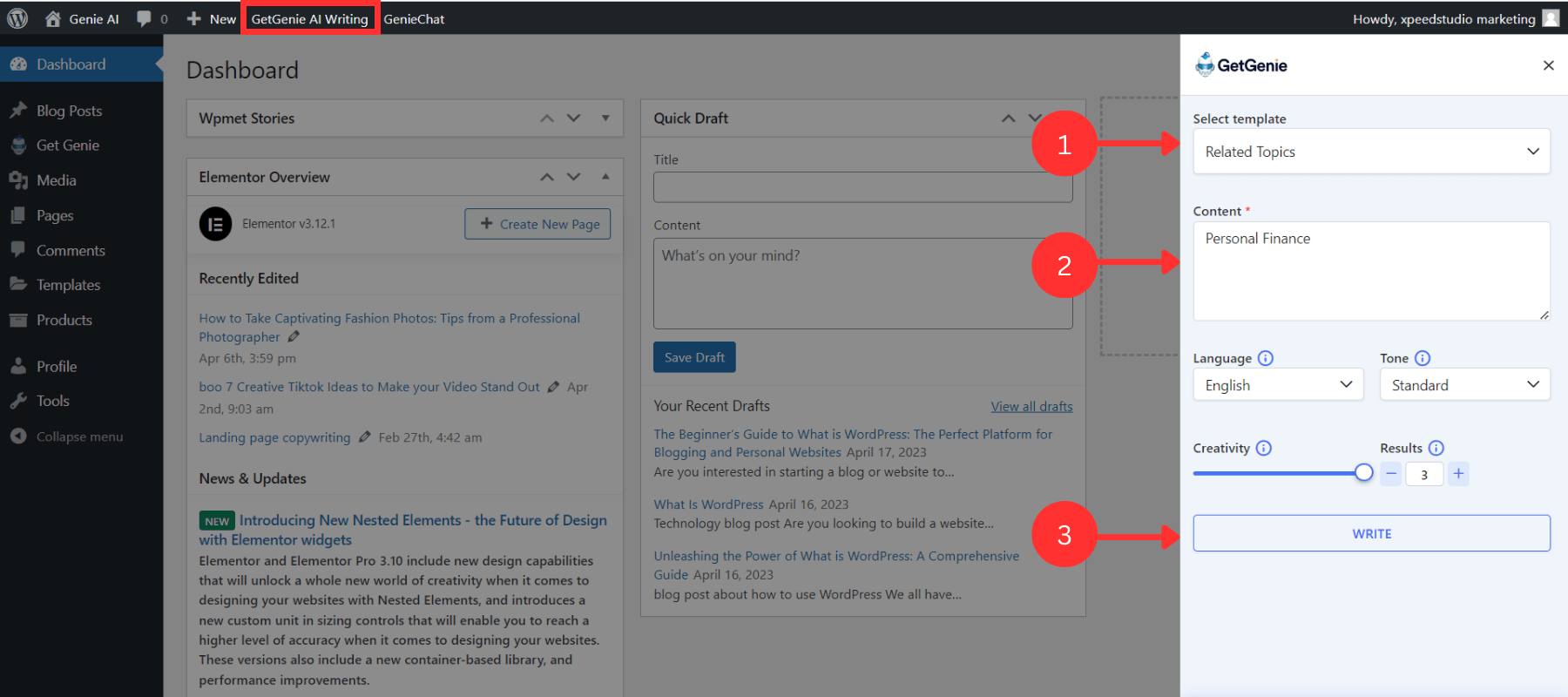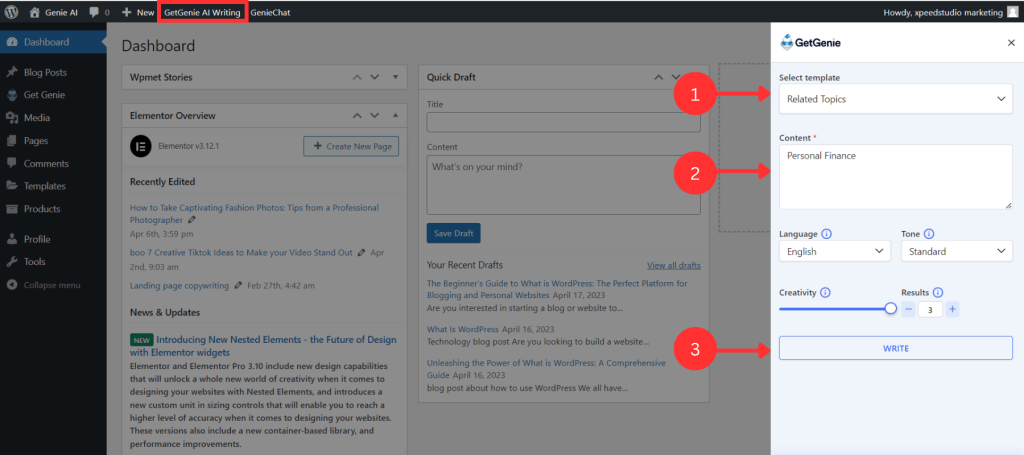 However, if you need details along with the related topics, you can ask the "Marketing Expert" of GenieChat like the previous process.
Ask questions like "Give me (number) related topics on Personal Finance"
Select the "Chat size"
Click on "Enter"
You can see all the related topics here. You can choose one by one and ask for more details about these topics from the "Marketing Expert" chat personality.
Step 6 – Select the Final Topic
Next, finalize the niche topic and make a list of its related topics. Once again,
👉 Sit down, clear your mind think once more
👉 Make sure you are really interested and passionate about this niche 
👉 Think about your expertise, resources, and the limitations 
👉 Make a list of the constraints and take the necessary steps in advanced 
Step 7 – Test Your Idea
When all is set, you finally need to test your idea and its feasibility. For this, you need to do keyword research and analyze your competitors. Then you have to find out your unique selling point.
And, you can do all of these analyses using the GetGenie Ai writing assistant.
✔️ Do Keyword Research
For keyword research, you can take help from the "Blog Wizard" template of GetGenie. This template is integrated with SEO Mode where you can do keyword research.
Select the Blog Wizard template
Write the full keyword or seed keyword the in the keyword field
Select the region e.g. Global, the United States
Click on "Analyze Keyword"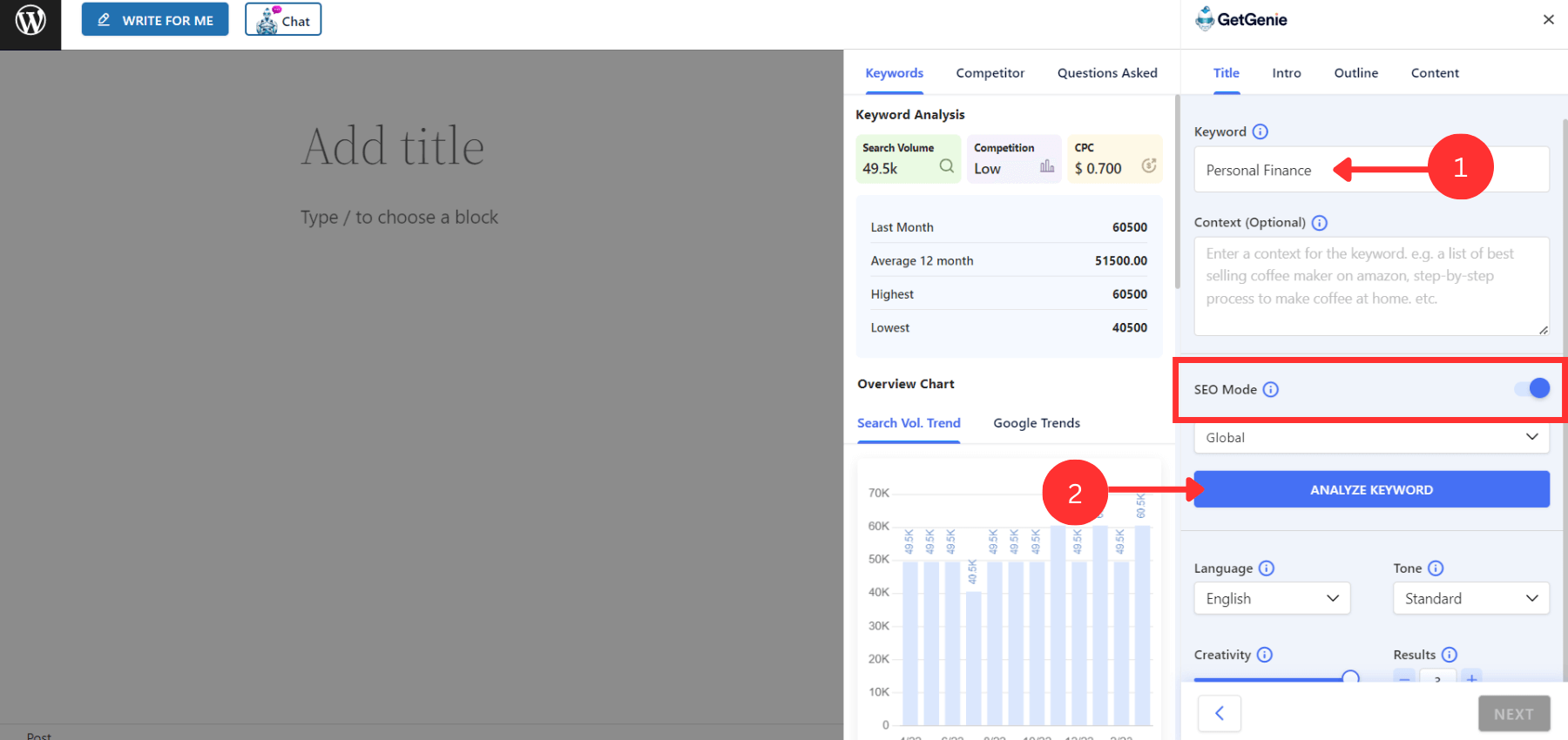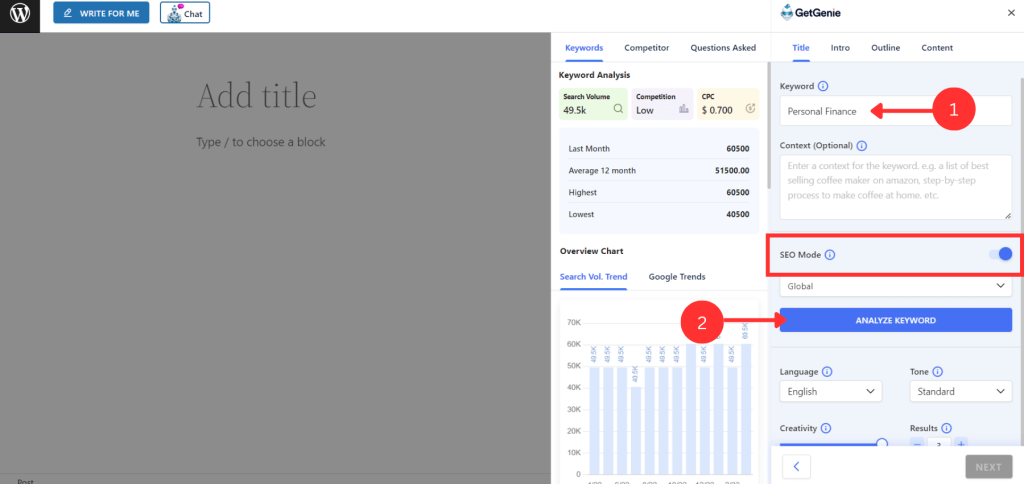 A sidebar will pop up. You can see the search volume, competition (low, medium, high), and CPC values. Also, you see the monthly, average for 12 months, highest and lowest search results for the keyword.
Next, you can see the "Overview Chart" containing the search volume trends and Google trends. Finally, you will get a list of related keywords.
Also, you can get the most commonly asked questions related to your niche from the "Questions Asked" tab. You can analyze the intent behind asking these questions and apply them to your project.
✔️ Carry Out Competitor Analysis
Next, a crucial step is to analyze your competitors. For this, you don't need to use any other tools.
You can do head-to-head SERP analysis using the "SEO mode" of the "Blog Wizard" template. 
Write the keyword, select the region, and click on "Analyze keyword"
Slide on the "Competitor" tab
Click on Fetch data
You can see the ranking, word count, heading, and media files information of the competitors
Click on "More Contents" to see all the headings (H2, H3) with details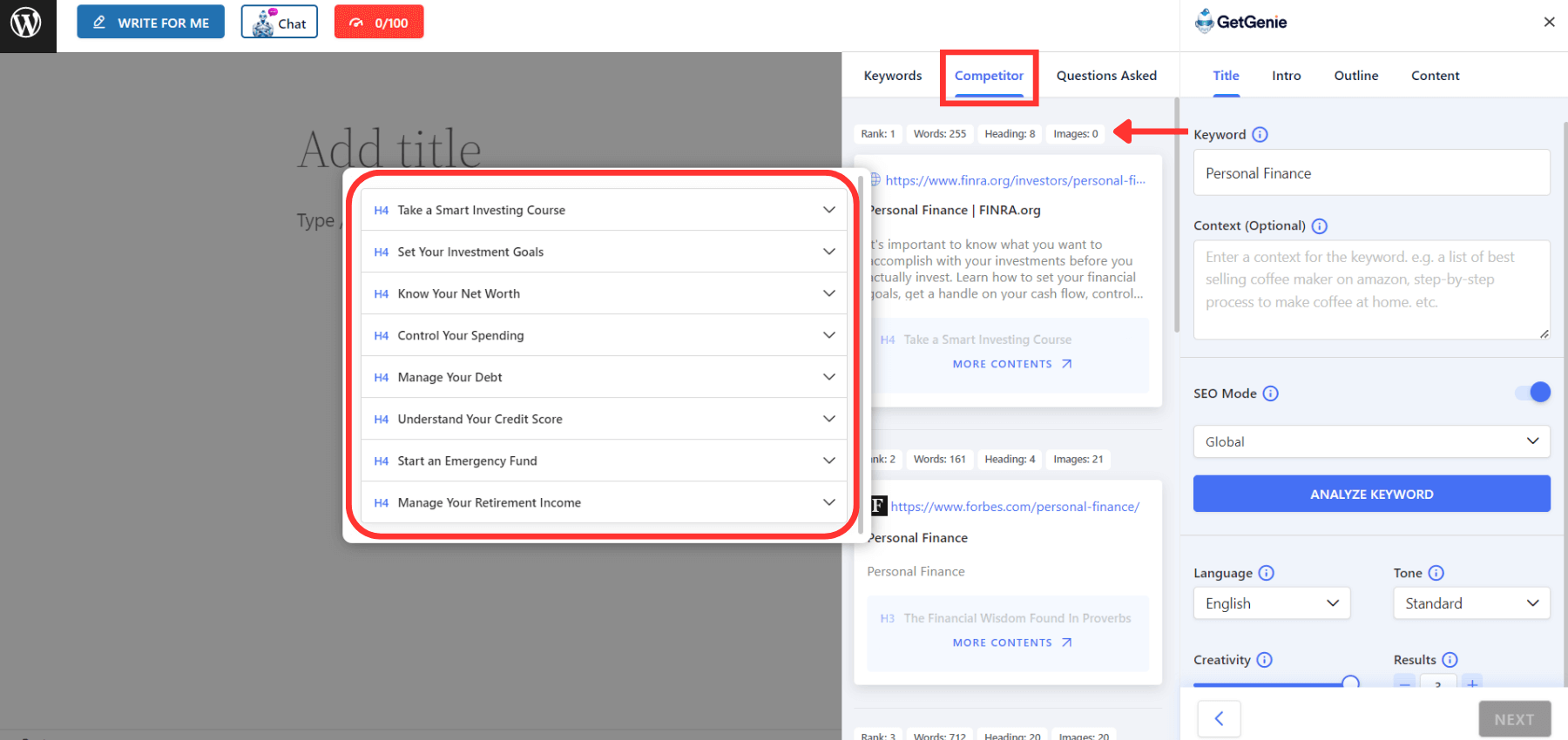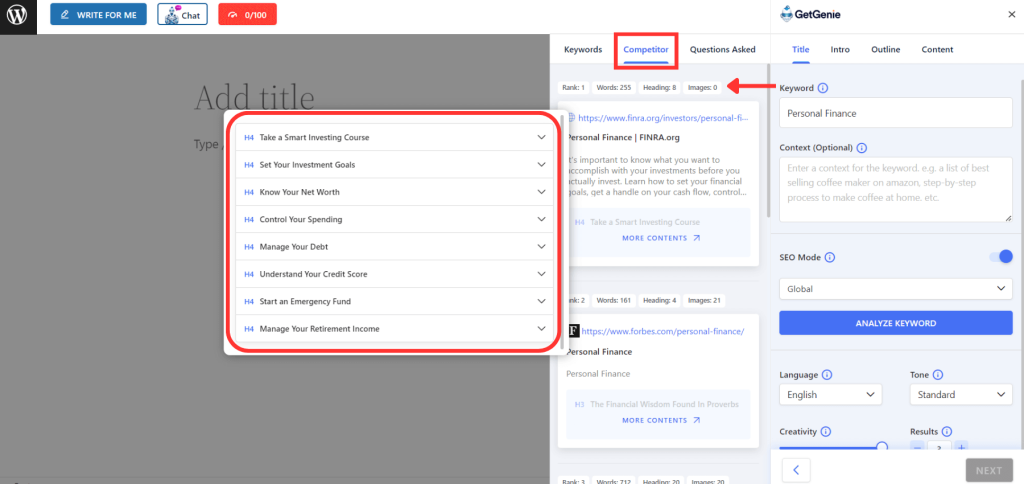 ✔️ Find Your Unique Selling Point
After proper research, try to find out the gap in your competitors. That could be your unique selling point in the selected niche.
Many of you neglect this part. But to stand out from the crowd and attract your potential audience, you must have a USP or unique selling point.
Ask yourself what value you can add to this niche.
Think outside the box and start fulfilling the gaps of the competitors, it will take you one step further.
For the "Personal Finance" niche for blogging, you can start with a micro niche like saving money. You can create short videos on these sub-topics to engage your audience. Also, you can send them tips and tricks on saving money or case studies on a weekly or monthly basis. These will grab the attention and increase visitors to your blogging sites.
Now, you are ready to work on your niche.
✅ Created a site 
✅ Launched your niche
✅ Never stop researching 
✅ Monitor your site 
✅ Measure the success 
✅ Find out the room to improve 
✅ Never fear to test or make changes to maximize engagement 
Benefits of Using GetGenie Ai to Generate Niche Ideas
Why should you use the GetGenie Ai for niche research instead of other tools in the market? Well, here are the 5 key benefits: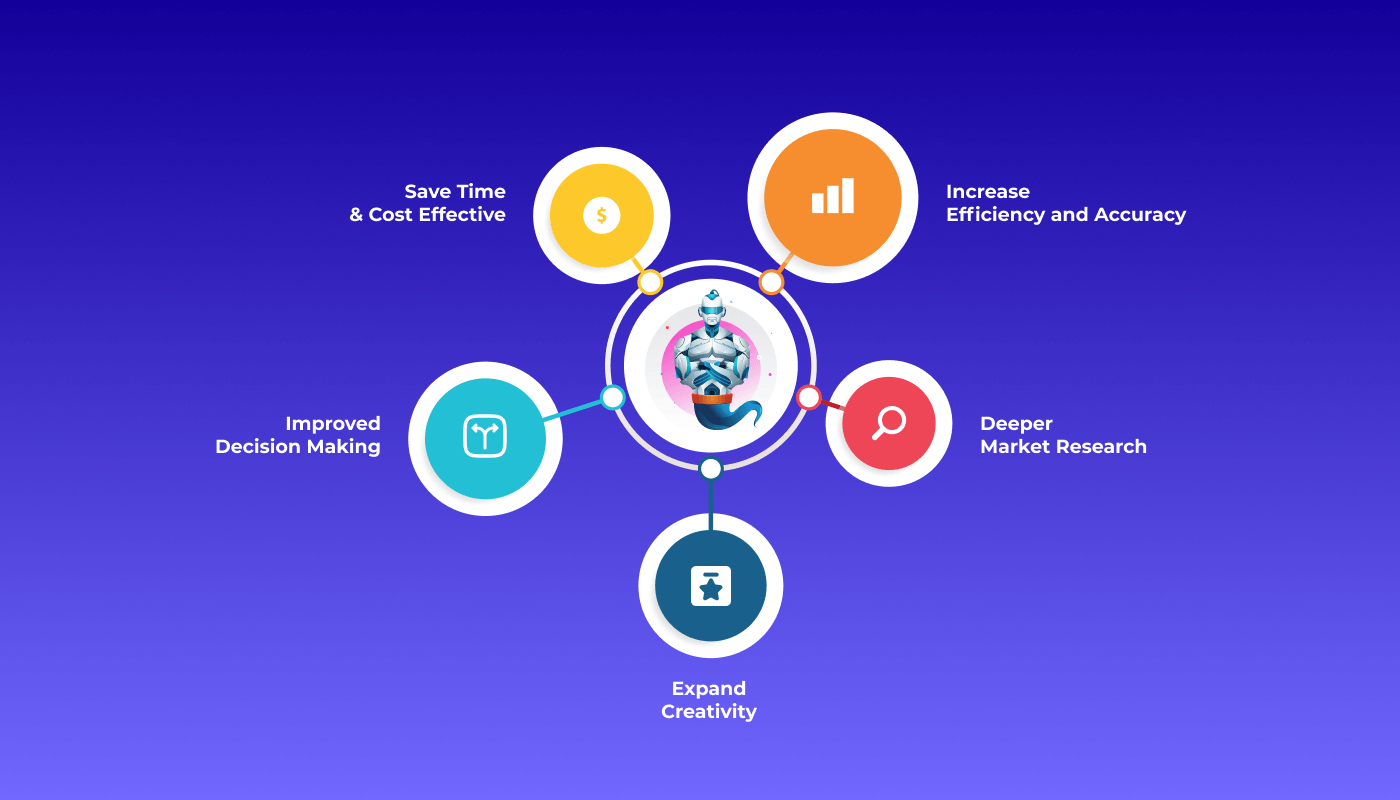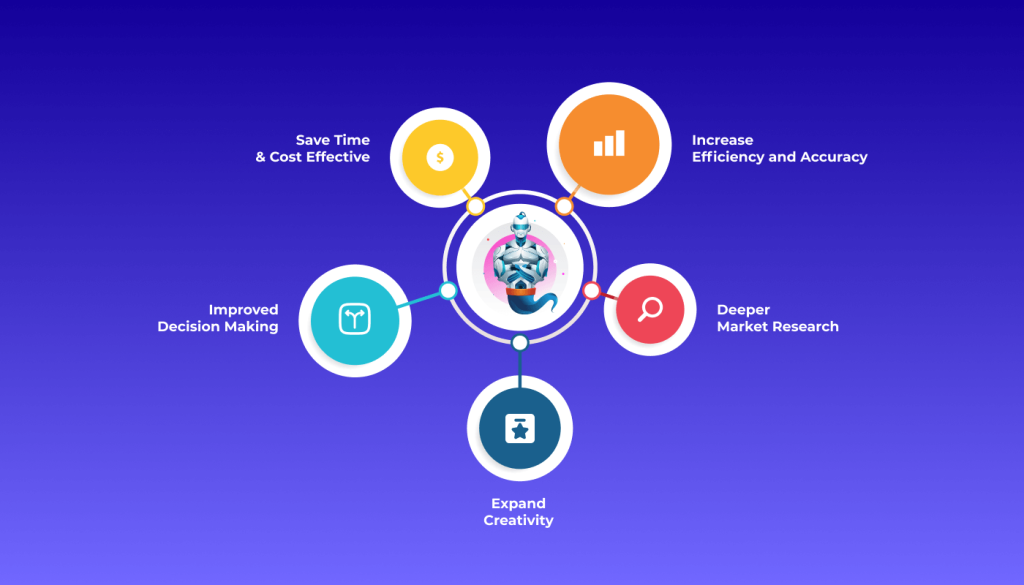 ⚡ Increase Efficiency and Accuracy
GetGenie Ai assistant can significantly increase the overall efficiency in niche idea research. Its advanced system can generate diverse niche ideas leveraging data-driven insights and the highest accuracy.
💹 Deeper Market Research
To get the best niche ideas, market research is crucial. And, you can do deeper market research using GetGenie Ai.
It can help in data analysis, trend analysis, and customer insights. Also, it can unlock potential niche opportunities by identifying emerging trends to gain a competitive edge in the market.
🔥 Expand Creativity
Getgenie Ai can be customized to specific preferences, requirements, and criteria. You can select the specific region, and target audience and analyze your competitors.
As a result, the generated niche ideas will be highly relevant and aligned with your requirements. Also, its natural language processing capabilities can help you generate creative and unique niche ideas.
💡 Improved Decision Making
From generating niche ideas, proper market research, and refining the ideas, GetGenie Ai can help in making more informed and effective choices.
💰 Save Time & Cost Effective
As the entire process of getting niche ideas is automated in GetGenie Ai. It really saves you valuable time.
Again, you can get all the necessary features in one tool including WordPress plugin and SaaS version, so it will be a cost-effective solution too.
Bottom Line
Time to wrap up!
Here I have discussed the step-by-step process of "how to generate niche ideas with Ai". And for the Ai tool, GetGenie is the first choice for all-in-one features. It can generate unique and competitive niche ideas with proper market research and competitor analysis.
Whether you are a marketer, business owner, or entrepreneur, GetGenie Ai can be a reliable ally for generating innovative and profitable niche ideas.