What is the Future of Marketing in the Age of Ai?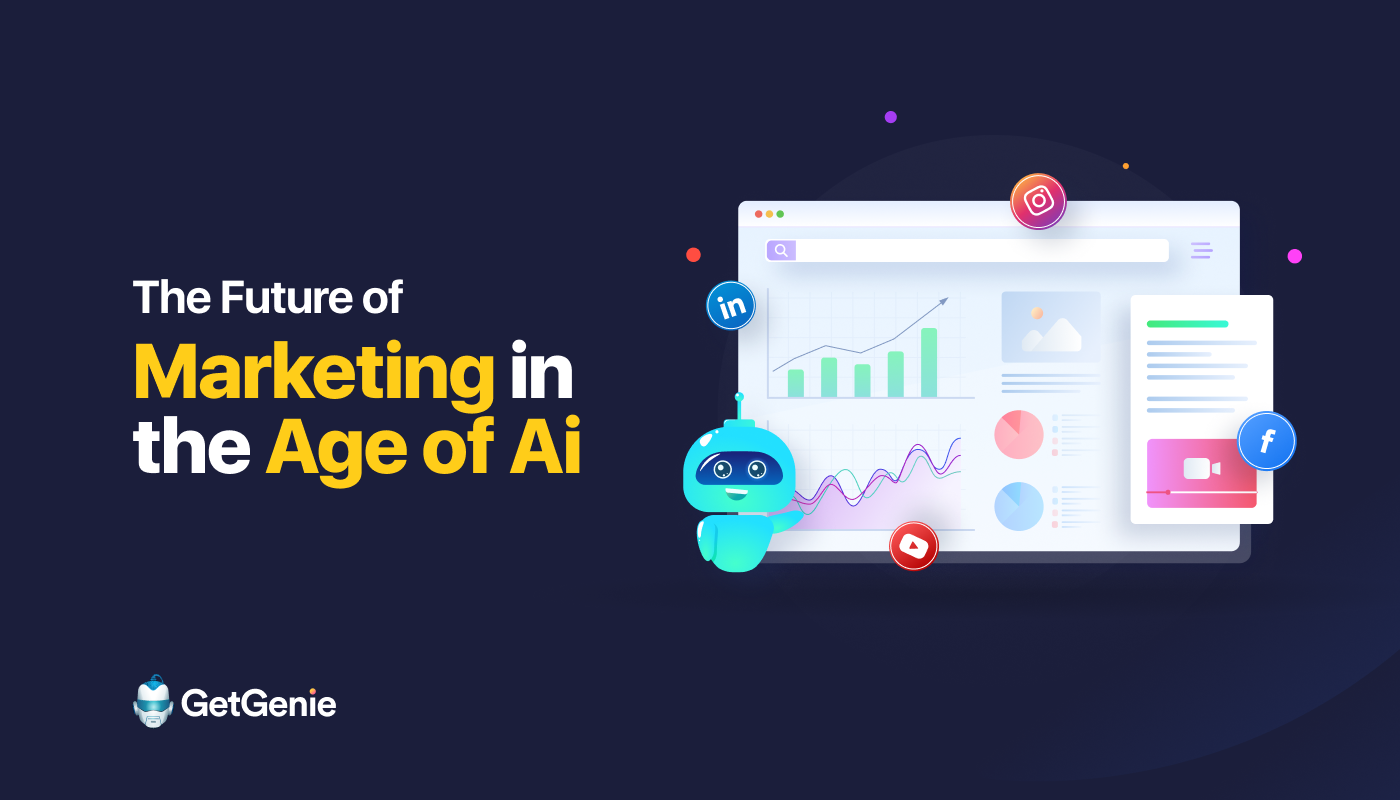 The AI ​​renaissance is sweeping through the entire marketing strategy. The power of Ai has reshaped marketers' traditional approaches, leading us to marketing in the Age of Ai.
Artificial Intelligence (AI) is at the core of cutting-edge marketing strategies that are leading organizations into the next stage of customer engagement, personalized content creation, and data-informed decision-making.
In this write-up, we'll be covering everything including challenges, benefits, use cases, real examples, and everything you need to know about marketing in the age of Ai.
Current Trends of Ai in Marketing
The growing adoption of Ai in marketing is the next turning point. In reality, it has already had a breakthrough impact – at least the statistics support it. 
51% of marketers are using Ai, according to a survey of over 1000 marketers conducted by Salesforce this year (2023). Another 22% are also planning to add Ai to their marketing arsenal.
Marketers have extensively used Ai to achieve a wide range of objectives. Below you'll find the marketing professional's responses to that survey.
About 76% of marketers use Ai-generated content for copywriting and other basic content.
Almost 63% of marketers find Ai helpful in analyzing market data.
Even 62% of marketers are generating marketing visual creatives with Ai.
Also, 71% percent of marketing professionals say they're receiving creative thinking support.
But, what factors are influencing marketing experts to take the help of Ai?
If we look at the Salesforce study report, 71% of marketers believe that Ai eliminates their busy work and helps to get more time for strategic decisions. Applying Ai in marketing work can save approximately 5 hours per week.
Well, marketers are already relying heavily on Ai – but, what do audiences or customers think?
Good news! Consumers have also shown positive judgment in this era of AI-based marketing. A recent survey by Capgemini Research Institute found that about 62% of customers have no issue with the utilization of Ai in marketing.
And, they shouldn't have since one of the core goals underlying Ai is to create a customer-centric marketing strategy.
So, looking at this ongoing trend, we can definitely assure you that marketing is facing a major turning point in this age of Ai.
But, how you're supposed to utilize Ai in your marketing campaign?
For this, we will first look at what Ai means in marketing.
What is Ai in marketing?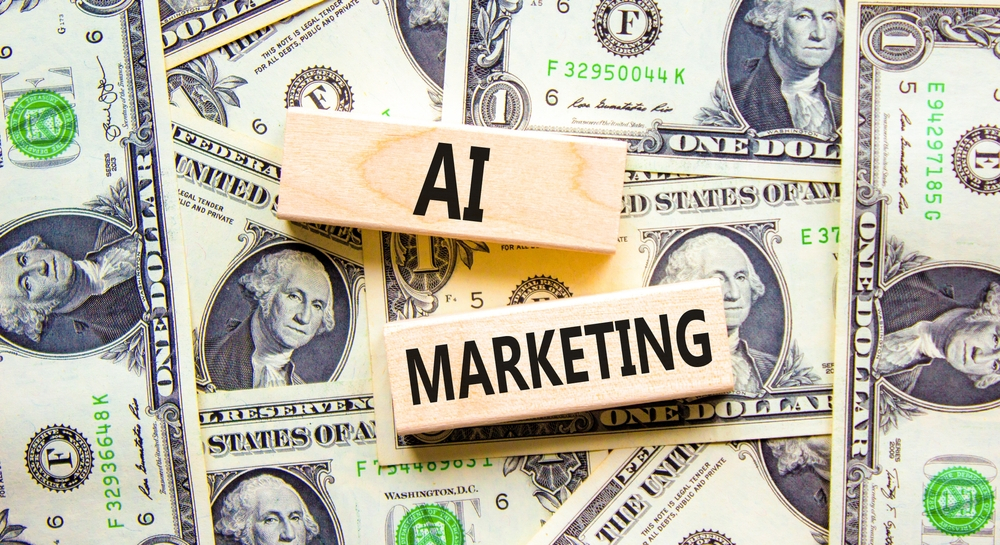 Ai in marketing refers to the practice of integrating artificial intelligence to enhance all aspects of a marketing campaign.
With Ai technologies and techniques like data collection, data-driven analysis, natural language processing (NLP), machine learning (ML), and many more to automate the workflow and deliver precise customer insights to make accurate decisions.
Further, Ai not only helps you with what you are doing, but it also identifies what you are missing to meet your marketing objectives.
The perks don't end there, though. Nowadays, Ai has the potential to empower your marketing campaigns in many other ways. But, before we talk about the benefits, we need to look at the challenges of Ai utilization in marketing activities.
Adapting Ai into Marketing: Key Challenges
Adapting to a new technology is never easy. And, there is no difference when it comes to Ai. Marketers are also regularly facing the following challenges in marketing at the age of Ai.
Data Quality And Accuracy
Ensuring data integrity is one of the biggest challenges for marketers. Ai can give you access to millions of data in a fraction of time, but it's only useful if it serves your purpose. You will just end up with an inadequate and messier data set if you're just there without any efficient data management practices. 
Further, Ai collects data from your external or internal resources, where incomplete or inaccurate data sources can lead to flat decisions.
Unclear goals
Ai can't determine your marketing goals automatically. You have to set your campaign objectives or road map. But, what Ai can do is dramatically enhance the overall operation to reach the goal in a focused and data-driven way.
Understanding Marketing Context
Another key point that Ai commonly misses is the context of your marketing strategy. Contextual understanding is something that is deeply attached to the human beings. Ai can't read natural situations like humans do with their common sense.
Integrating Into Existing Marketing Strategy
If you think Ai is a stand-alone tool for marketing strategy, you are in misconception. The challenge here is finding talented marketers who can understand the needs of Ai throughout the strategy and apply it efficiently.
Insufficient Expertise of Marketers
Although many marketers are using Ai extensively for various purposes there is still a large group who are not taking advantage of this advancement. Even, those who have already added it to their marketing activities are still away from making a hundred percent of it.
And, this is happening due to a lack of skills in using AI. Another misfortune is not having enough training and learning material dedicated to the marketing industry.
Biases And Ethical Concerns
Another vital challenge is avoiding biases and ethical concerns. Algorithms are powerful but not intelligent enough to maintain transparency. Hence, markets must pay close attention to such concerns before blindly trusting AI reports.
Data Privacy and Security:
Ai drives marketers to build personalization in their campaigns.
Data collection and analysis for AI-powered personalization raises privacy issues. Marketers must comply with data protection regulations, including GDPR, and securely handle customer data.
Benefits of Applying Ai Applications in Marketing?
Ai can help you in many ways to help your marketing efforts. Below, we have discussed some major benefits to maximize your ROI.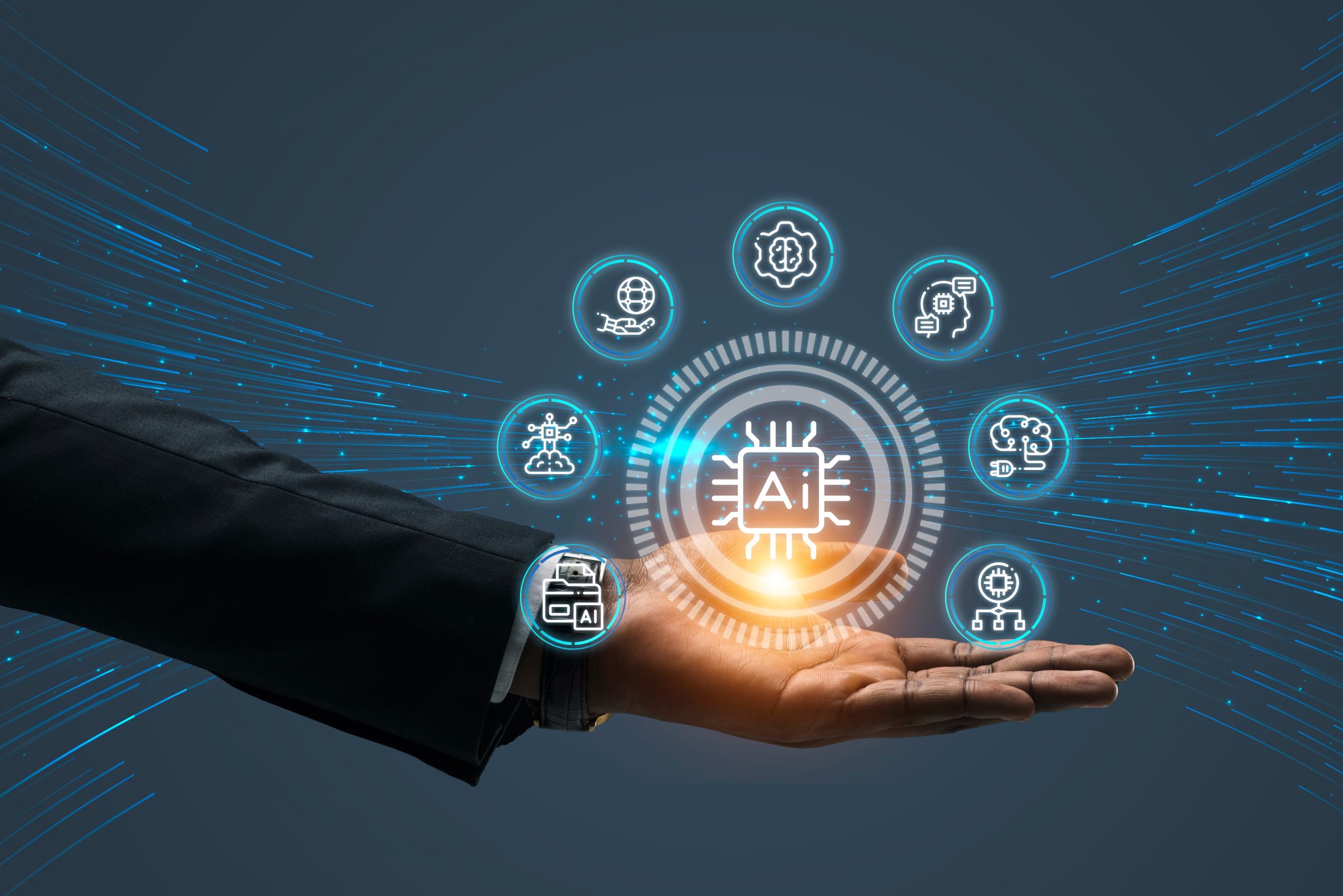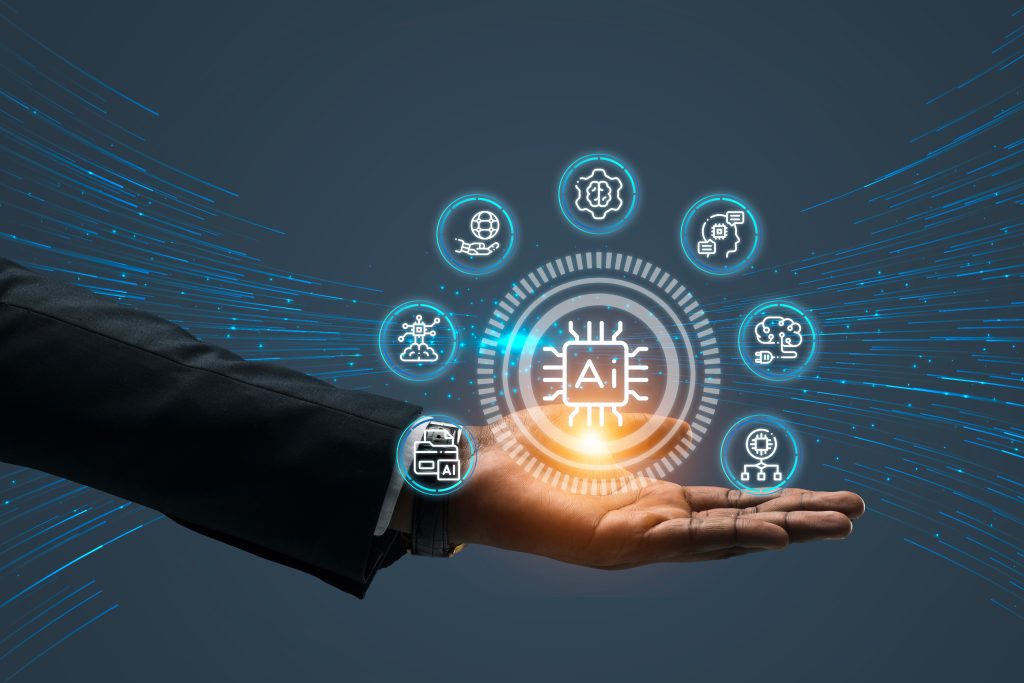 Offer Personalized Content
The best marketing campaign presents the right messages at the right time to your customers. Personalizing marketing content based on customer preferences and behaviors can significantly boost customer engagement. Ai-based solutions can analyze the customer journey in a data-driven way and find out their interests and needs – Which also helps in reducing the churn rate.
Segmentation of Targeted Customers
As a marketer, it is important to segment your customers according to different factors. And, also reach them with customized messages. Ai algorithms will help you understand the different needs of users by grouping them into different demographics.
Find New Marketing Channels
While Ai is excellent at helping you keep engaged with the customer before your eyes, it also opens up new channels to increase your customers. As Ai plays with large amounts of data, it can easily find new channels where potential customers are roaming. And, leveraging them in your marketing campaign will help increase sales.
Predictive Analysis
Anticipating future trends and consumer behavior will give you an edge over your competitors. As a marketer, it's a big plus. It lets you identify the features or attributes that customers are looking for and effectively design the promotional strategy. Ai can analyze existing consumer data and predict what's coming next.
Get Access to Real-time Data Analysis
As your marketing campaign progresses, you need up-to-date reports to oversee the current state. It helps to bring any improvement or update in the campaign for maximizing the ROI. For this, Ai can present a real-time data analysis of your campaign performance over time.
Automate and Streamline Workflow
While traditional marketing can be time-consuming and involve mundane tasks, AI-based campaigns tend to alleviate repetitive tasks. Ai integrates automation into the marketing workflow and ensures you're only doing the appropriate things. Such a system lets you spend more time and effort on other strategic decisions.
Enhanced Decision Making
When you have more time to make decisions, you're less likely to run into any issues. Most importantly, you will have the data resources to solve confusion without any emotional flaws. For example, keeping marketers informed about all the data of an upcoming marketing strategy will make them more efficient when allocating a budget.
Reskilling the Marketers for the Ai Revolution
Over time, Ai vs human conversation has undergone extensive changes. The present workforce has started to take Ai as their companion rather than a competitor. But, this sync between both sides has to go through a reskilling process.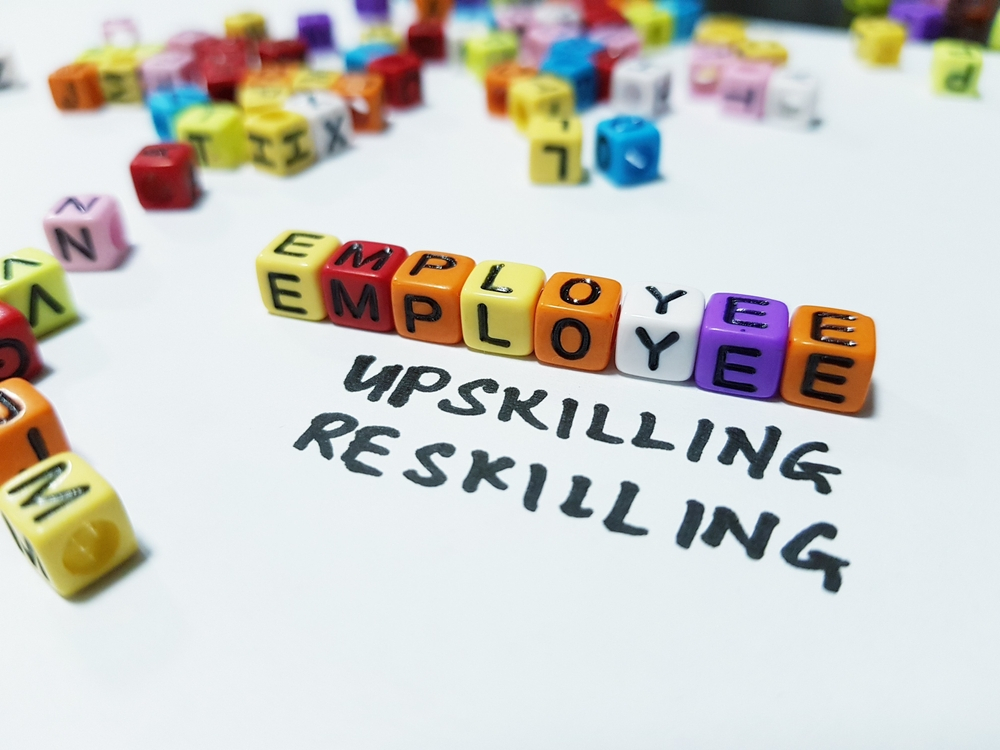 In fact, 40% of the total workforce needs the training to adapt to Ai over the next three years- as per an IBM report. Marketers are also not exempt from this requirement. The reskilling of all human stakeholders for marketing in the age of Ai is evident.
Let's learn about some optimal ways to bridge the gap between Ai and marketers.
Ensure Equal Value
On most occasions, we have seen that businesses or organizations underestimate humans compared to Ai. This tendency results in demotivating marketers and disrupts the practice of healthy marketing.
To prevent this, there should have been an equal investment in developing Ai technology and improving human knowledge. This combined allocation will lead to a better prospect in the marketing industry.
Redesign the Conventional Training
Most companies offer regular training and educational resources to help marketers step up their game. But, in this age of marketing with Ai, we need to redesign this employee development process. We must understand, Ai is augmenting our existing capabilities rather than introducing an entirely new marketing system.
For this reason, existing training modules should be modified to teach employees how AI applications can power each step of a marketing strategy.
Partnering with Educational Institutions
Companies can also take the initiative to partner with local educational institutions to design high-skill training for their employees. Such knowledge-sharing sessions will help both parties to be up-to-date with the latest Ai developments. In this way, we can also ensure future qualified talent in the workforce.
Guarantee Future Prospect
This reskilling mission should be conducted with employees in mind. They will only show interest in this upskilling process if it adds value to their careers. Companies should also promote people who are capable of making the most of Ai.
Popular Use Cases of Ai in Marketing Practices
Let's get into real practice. We have listed some common practices of marketing in the age of AI. These practices will help you to understand the current scenario even better.
Content Marketing in the Age of Ai
Content marketing requires your time and expertise. You can't add value to your audience without investing your sweat. Here, Ai makes the biggest efforts to automate the content creation workflow. 
The content creation team can apply Ai writing for each phase like analyzing keywords, creating an outline, optimizing with NLP suggestions, and many more. This integration will enhance the speed of content production.
Even, Ai writing technology has gone even further. For example, using the one-click blog generator feature of GetGenie Ai you can craft an entire blog within seconds.
Social Media Marketing in the Age of Ai
If you want to build a strong presence of your brand on social media, Ai has a lot to offer. It can be a tedious job to come up with an attractive social media post every day. But, you have to maintain it to keep your followers always engaged.
To make your social media work easier, Ai-based tools can automate the scheduling of social posts, generate text copies, and analyze key insights.
We are pleased with dedicated templates for different social sites by GetGenie. Our social media team can easily generate compelling copy for their post which even includes emojis as well.
Email Marketing in the Age of Ai
It may seem that using Ai for email marketing only means generating email copies. But, there's more to do. When you incorporate Ai into your email marketing, you're sending the right message to your audience at the right time. 
Ai analyzes past email campaign behavior and performance to create an optimized email strategy. It can even customize emails according to different audience types. And, when someone takes action after receiving an email Ai will automate the triggering to lessen the repetitive work.
And, always be updated by overseeing the real-time analytics of your email campaign. Following these reports, you will restructure the email campaign.
Video Marketing in the Age of Ai
Video marketing is one of the most difficult tasks marketers do. It involves ideation, script writing, video editing, video production, voiceover, etc. And, there is a lot of post-production work involved in running a video campaign as well.
Artificial intelligence can streamline the entire video marketing process. In recent times, the use of AI writing tools to generate video scripts has become increasingly popular. Another key benefit of Ai is empowering data analysis. The powerful data insight can open the door for new video content ideas and more viewers. 
You can even make videos without writing a script or using a camera. Sounds amazing? Using your existing visual content such as videos, images, and text copy, Ai can create an entirely new video that can be used for marketing. Furthermore, Ai technology enhances the audience experience by automating the transcription and captions.
Product Marketing in the Age of Ai
You know your product very well but target customers are far from it. The challenge is more difficult when the jobs need to be done by the startups or new companies. Here comes Ai, it can be a great solution for product marketers to sync their original branding messaging with campaign assets.
Actually, things can be started much before. Ai can predict customer buying behavior and recommend features for your upcoming products. It helps to create the branding strategy. Ai also helps in finding new channels to advertise your new products.
Visual Branding in the Age of Ai
The best thing Ai can bring to your visual branding is consistency. When properly trained, Ai can adhere to brand guidelines better than human designers. But, that doesn't mean it is replacing the designer team.
Rather, applying Ai tools will help designers be more flexible and creative for an efficient brand strategy.
But don't limit Ai use to our curted areas only. There could be many more depending on the circumstances of your marketing and advertising activities. Get benefits as much as you can.
Examples of Ai in Today's Marketing
There are thousands of examples of implementing Ai in marketing campaigns that have seen success. You will see many examples in every industry. Now, we are going to highlight 3 examples to better understand your on marketing at the age of Ai.
Volkswagen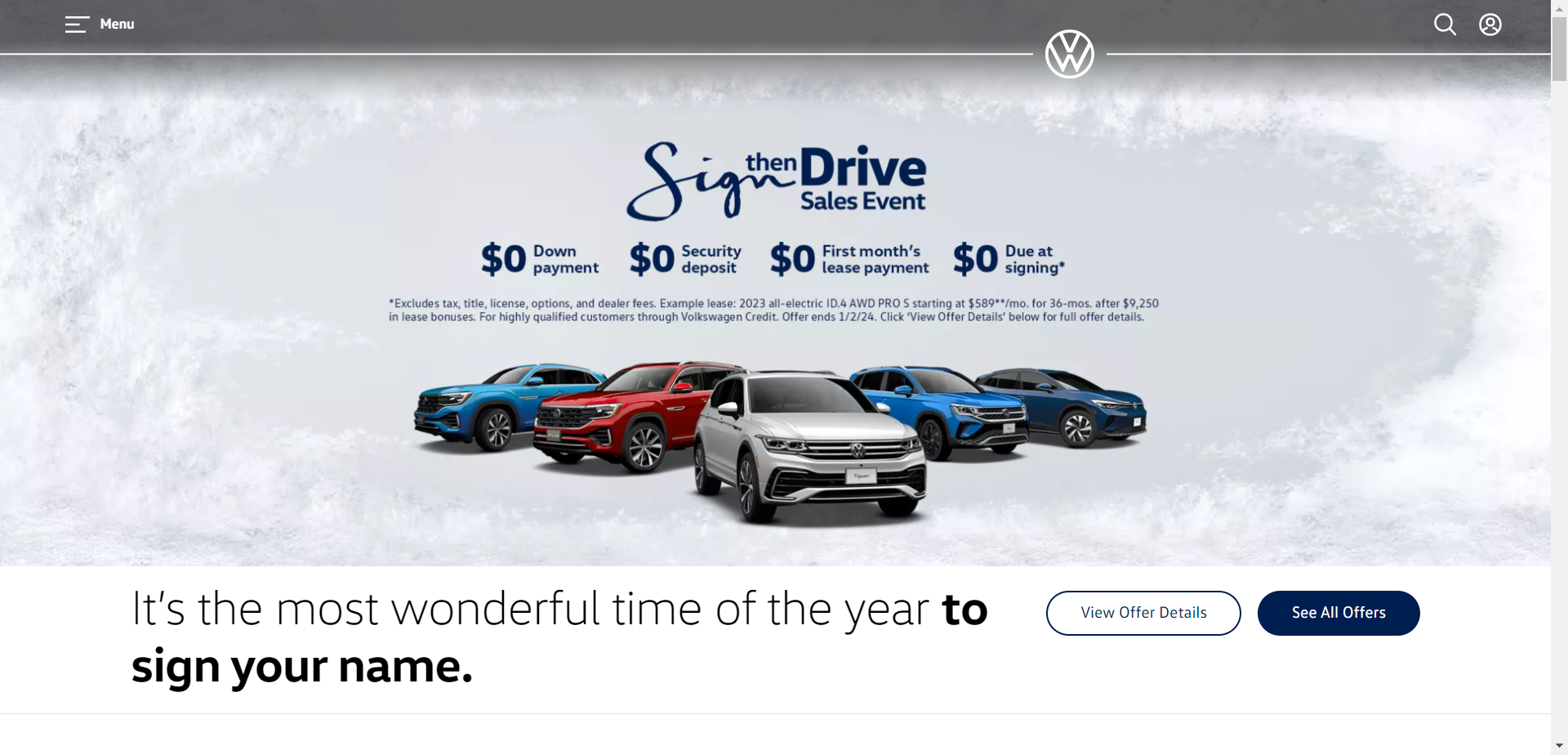 Applied Method: Predictive Analysis
Ai Marketing Outcome: An increase in sales by 20% from Volkswagen dealerships.
Volkswagen is a pioneer in using Ai in the automobile industry. Since 2013, an expert team has been working in the Data Lab in Munich to implement Ai in various aspects. And, as a part of this, their marketing team takes the help of Predictive Analysis to forecast the customer buying decision.
They use Ai to analyze data including economic development, household income, consumer preferences, model availability, and pricing. By eliminating their hired marketing agency, they worked on their marketing campaign independently with the support of data. This initiative resulted in an increase of 20% in sales by their dealership.
Starbucks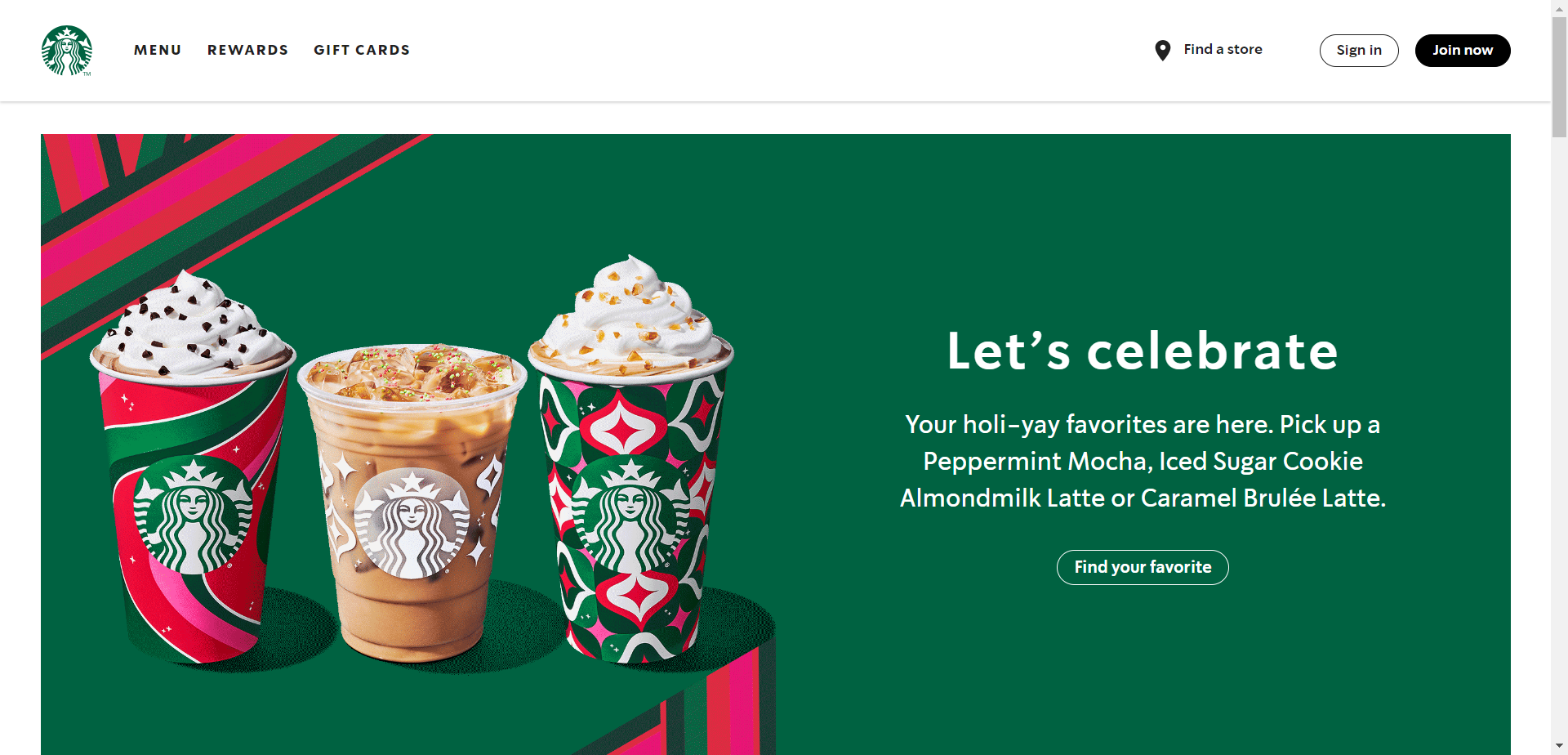 Applied Method: Ai Voice Search (Amazon's Alexa)
Ai Marketing Outcome: Reach 31.2 million mobile customers.
Starbucks has successfully taken the advantage of growing voice search trend. Considering their large number of adult consumers, they implemented an Ai voice-powered barista service in their "My Starbucks Barista' mobile app.
Their goal was to ensure customers' flexibility to give custom orders and set pickup locations with voice or chatbot. With the support of Amazon's Alexa, they were able to reach 31.2 million mobile customers.
And, the good thing is Starbucks is still trying to harness the power of Ai for the betterment of customer service. They newly introduced a new Ai-based innovation "Ai-powered Mastrena II espresso makers" to bring consistency to the coffee-making process.
Netflix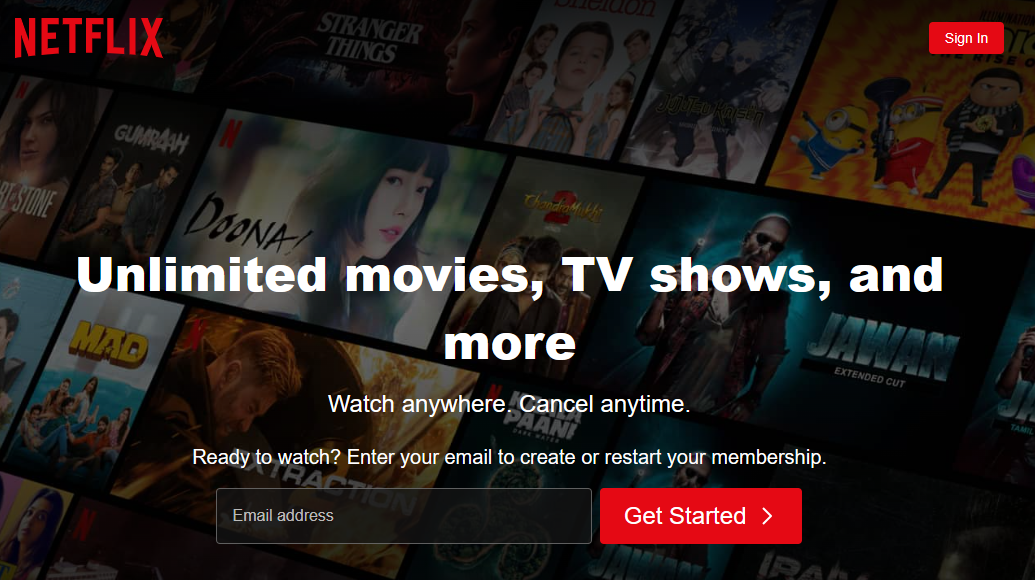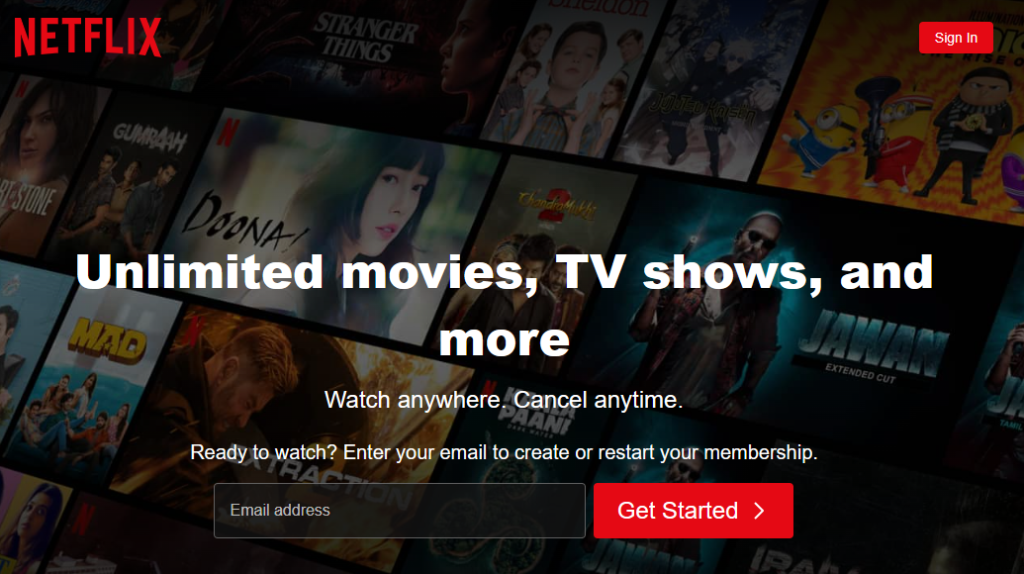 Applied Method: Personalization
Ai Marketing Outcome: 80% of show viewing is based on personal recommendations.
Netflix is the world's largest entertainment content platform. But, people don't subscribe to just watch every type of content. Different users have their unique preferences and they don't want to jump in a mass.
For this reason, Netflix tried to give a personalized user experience. They utilize an Ai-driven machine learning technology to show content based on individual choices. This technology works with the historical data of existing subscribers watching. It helps them to create a viewer persona, which helps them to develop personalized experiences for individual users.
This effort has made a positive impact, where 80% of shows are viewed from a personal recommendation.

Over to You!
Now, it's time to rethink your marketing strategy with the help of AI. But, it is also true that not everything is enough like the textbook examples.
You will find hurdles while taking your marketing in the age of Ai. We have to understand this Ai is still in the development process. However, human hands can help you overcome all the challenges.