Ai in Advertising: Deep Dive with Examples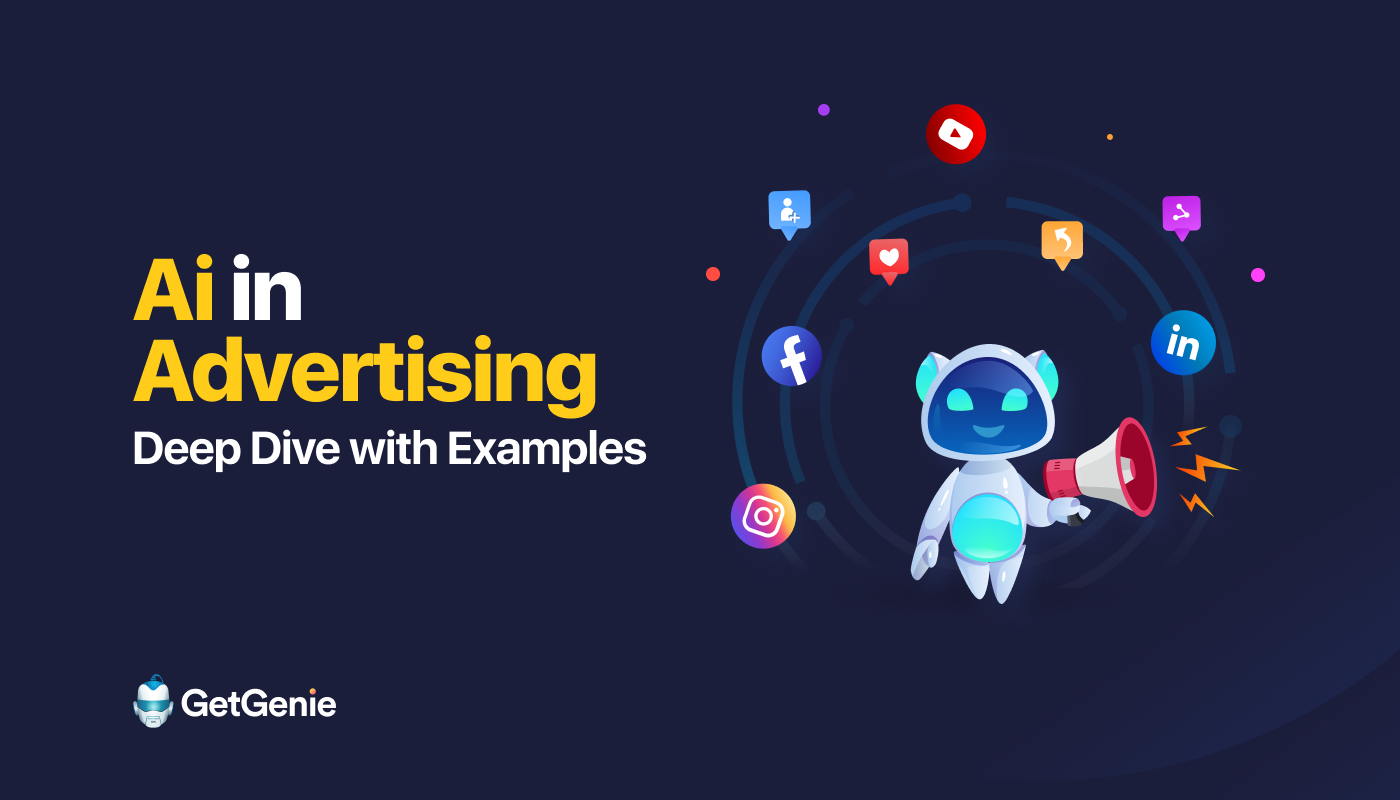 As soon as AI's spotlight embarked on the advertising industry, advertisers started to ask: is AI going to do all this heavy work alone with no human involvement?
Ads, these days are way more improved than they used to be – they're more specific, relevant, targeted, and useful. Ai magic has made all of this possible. With its assistance, we're always coming up with new ways to advertise, like different platforms and various targeting options.
Giant companies are already using Ai tools to dramatically scale up the creation of advertising assets as well.
So, we have come up with this guide to give advertisers a deep understanding of how to use AI in advertising.
Let's jump right in with a simple question.
What is Ai in Advertising?
The term "Ai in Advertising" refers to all the support advertisers receive from Artificial intelligence for planning, analytics, and creative assets to deliver relevant content to their audience. Using Ai advertising tools ensures the best ROI from ad campaigns due to optimized data and automated management. Plus, the creative team's workload can be reduced by generating interactive assets for ad campaigns with Ai tools.
The impact of Ai in advertising has been a massive breakthrough in recent times as companies find true effectiveness. Now they know:
👉 Who is the targeted audience?
👉 What exactly needs to be shown in an advertisement?
👉 Where to spend the money for the best outcome?
👉 How ad campaigns are performing?
And they will do all the work in the least possible time. Hence, using Ai has a lot of value for advertisers.
Are really there?
But, what if the current state of using Ai in advertising has some upsides?
Well, to discuss it better next we want to focus on how advertisers should value the utilization of Ai in advertising.
How Marketers Should Value AI in AdvertisingCampaigns?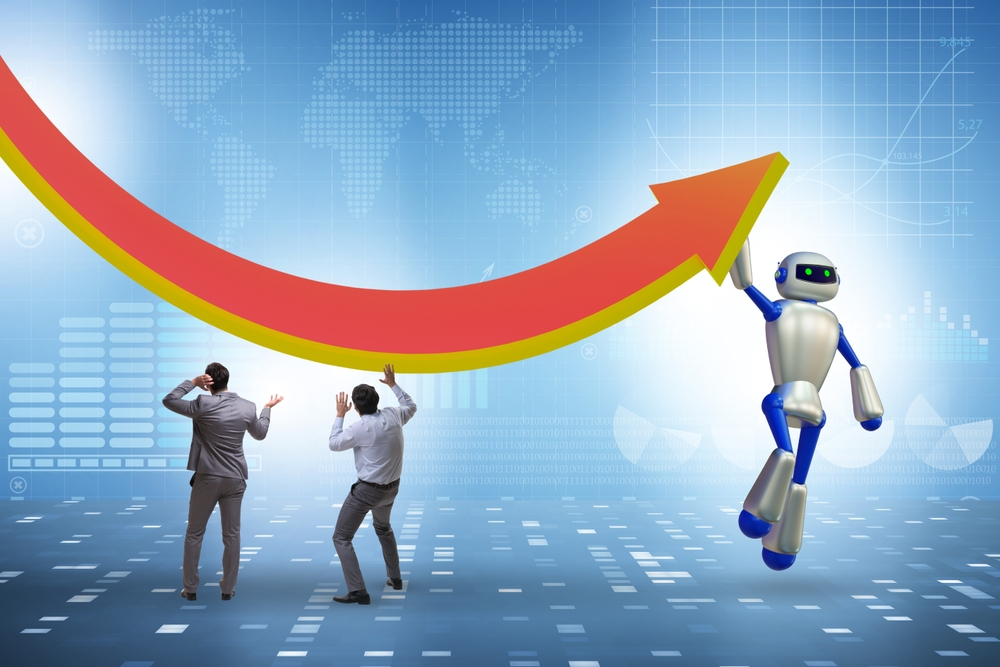 Ai has been contributing hugely to marketers' efforts. It is writing ad copies for them, tracking all the data, automating the ad management, and many more. Ai helps to run contextual ads that help to deliver a personalized experience.
All of this is possible because of AI's ability to analyze and process vast amounts of data. Whereas, humans fall far behind considering the efficiency and speed of Ai tools. Marketers are even worried about layoffs as Ai automates all major advertising tasks.
But how is Ai supposed to manage emotion, creativity, complex problem-solving, ethics, and moral judgments?
Spontaneous human-to-human interaction skills are also missing through Ai tools. As a result, there is much that is still on human shoulders.
Now, in this Ai vs Human battle, where do we marketers stand?
We have to understand that using Ai has already passed the experiment stage. Big companies are succeeding in reaching audiences with targeted advertising. So, you must embrace this change.
Basically, marketers will be at the top of their game by using Ai tools. They just need to know how to squeeze the advantages of these tools and advance their workflow. And, if they can do that, AI will complement advertising jobs rather than threaten their jobs.
And, there will be more to explore with AI in the coming days for the ad industry. So, let's end this love-hate game and discover some of the existing benefits that marketers are enjoying.
Why Should You Use Ai in Advertising?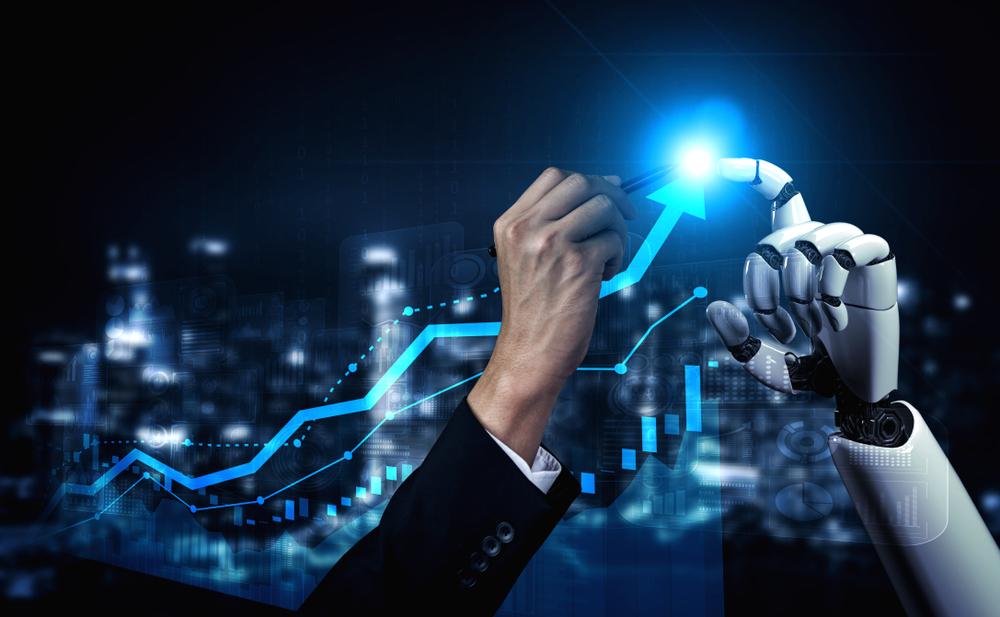 There's no doubt Ai brings a whole bunch of benefits to the table. And, observing the current advertising landscape, the lion shares are intensively leveraging Ai tools.
We have tried to find out the factors contributing to their effective outputs. So that you can also figure out why you should use Ai in advertising.
Sharing Personalized Experience
Needless to say, the importance of developing personalization in advertising campaigns. You can't expect engagement from the audience with some random artwork. People are attracted to advertising that complements their buying experience.
But, it's a little complicated to figure out audience expectations. Actually, it's all about data.
Ai applies deep learning to analyze data related to audience interests, behavior, intent, and more to create a precise buyer persona. Using customer insights, you can create interest-based creatives for advertisement that helps increase your brand's credibility.
Harness The Benefits of Programmatic Advertising
Ai technology enhances the automation of Programmatic advertising. It makes it easier for publishers and advertisers to keep up with real-time media buying. Most importantly, Ai can help both parties to do sentiment research of users through their browsing data and previous actions to similar ads, NLP & facial analysis. This ensures that users are seeing your ads when they are in the mood to purchase.
Stay Relevant To Change
Understanding how online audiences react is really challenging due to frequent changes in their behavior patterns. Therefore, marketers suffer in making decisions. However, Ai can quickly adapt to any changes and predict future user trends with the help of data. This predictive analytics will help you tweak your ad campaign as needed.
Get Targeted Audience
Machine learning a subset of Ai is fundamentally helpful to segment for operating more-targeted campaigns. Instead of rushing through the crowd, you'll be presented with optimized consumer data based on social channels, behavior patterns, location, device usage, etc. Further, Ai can discover new look-alike audiences by analyzing past campaign data. Thus you have more potential customers on your sales funnel. And running ad campaigns among targeted audiences can maximize engagement and increase ROI.
Automate Creative Creation
Ai has taken the advertising industry to a new height through the automated creation of ad creatives. There is a growing use of Ai tools among companies to create ad copy, design, and other multimedia content. Here, the good thing is that these tools are constantly improving their power to create human-like creatives. In some cases, they can maintain relevance much better than humans with specific demographic assistants. So companies are benefiting with their time and budget.
What Are The Challenges of Ai in Advertising?
While most advertisers worldwide experience the positive impact of their campaigns, there are some challenges when you apply Ai to your workflow. Let's learn about them to make better use of Ai in advertising.
Disrupt Data Privacy
Ai's development has always been against data privacy. The same is true when it comes to advertising. This is somewhat challenging as violating any privacy policy will harm the company's reputation. As Ai goes through thousands of user data, there is always an ethical risk alert. For this reason, your team needs to be knowledgeable about legal guidelines and terms. Especially, in the region where your ad campaign is running.
Bias and Inaccurate Output
Ai technology relies entirely on data. It works properly as long as you enter the right data and train it the right way. If this data doesn't represent the customer group and promotion needs, you won't get the appropriate results. So, marketers need to be careful about the bias that Ai can create. It would be good for them to have some knowledge of how AI algorithms work.
Miss Creative Nuance
Ai struggles to produce content on a human level. It can't craft content with the nuance and uniqueness to bring new experiences to the eyes of the audience. So, your campaigns miss the expected conversion. You will need a human hand to help throughout the creation process and then to assess quality.
Lack of Deeper Interaction With Customers
Two things the Ai ​​missed significantly. First, they can't develop relationships with customers on a deeper emotional level. Second, Ai doesn't understand the importance of your message. As a result, it can't encompass the value you put towards your audience for building brand loyalty and trust.
Ai also can't create your complete marketing strategy. And, you shouldn't expect it as well. Because, a marketing strategy complies with future goals, competitor insights, market trends, etc. In this case, Ai won't give you that comprehensive support.
So, how to get started with Ai for advertising campaigns? This is what we are going to discuss next.
How to Get Started With Ai Advertising?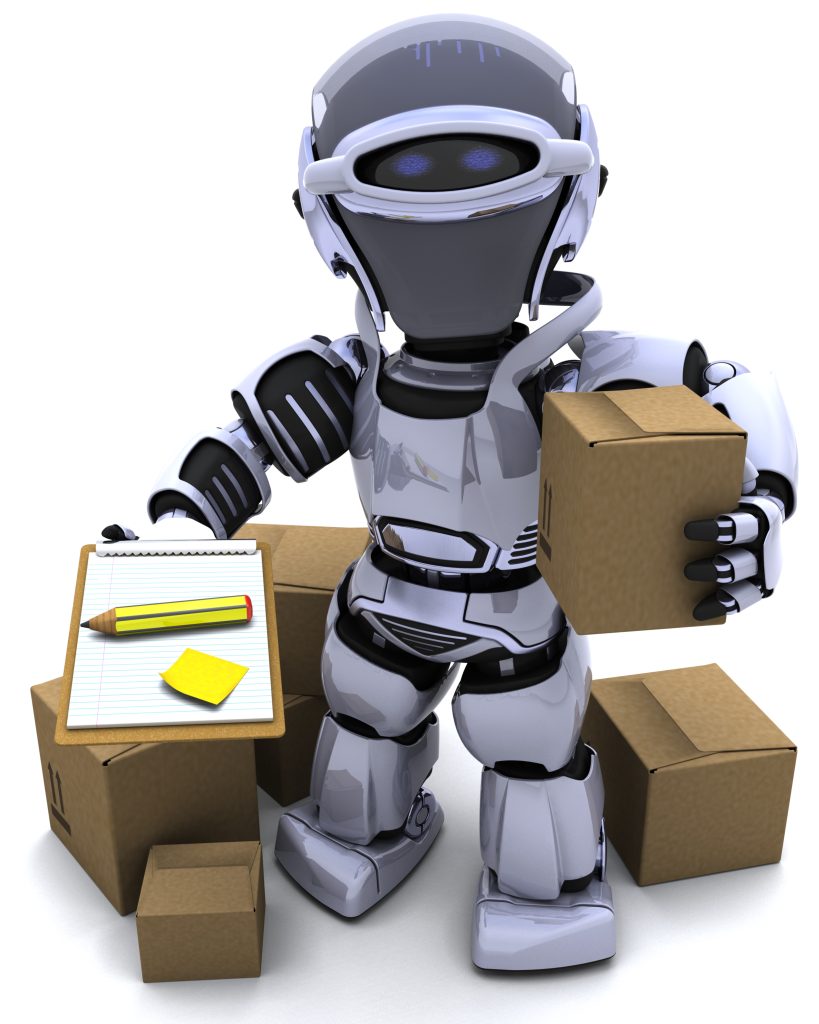 This section explores the idle approach you can apply to maximize the potential of Ai in advertising.
To help you better understand how to get started using Ai in advertising, we'd like to categorize the use of Ai in two ways.
But note that, it isn't a text-book framework. Actually, we are sharing our team experience only. It is how our marketing team has perceived Ai in its advertising workflow. For now, let's know them.
Automating Everyday Tasks.
An advertising team needs to conduct repetitive tasks on a daily basis, like writing ad copies or designing banners. Such works don't take up much of human expertise. Thus, leveraging Ai in this category will not only automate the entire operation but also provide much more accurate output.
This is due to the fact that this automation system is based on a set of predictive scenarios. And, you don't even need to go through a fact check. Rather, these creatives will keep the brand voice constant.
Using Machine Learning Algorithms
The next application uses big data-trained algorithms to solve more complex problems. This implication of machine learning continuously analyzes user behavior to figure out new trends for segmenting the audience and running hyper-personalized ads. Further, it discovers new channels and audiences for new conversion opportunities.
Another important part of using these algorithms is to maintain programmatic buying effectively and create an auto-allocation system for the budget. This way, you can also generate the best ROI.
So till now, you have learned the categorization of your advertising workflow using Ai. Nevertheless, you are required to have ideas on the tools to process this leg work.
Commonly there are two kinds of tools that advertisers use to join with Ai revolution.
Dedicated Ai Tools
The first kind of Ai tool lets you work in a closed environment. This solution excels independently in one of your special advertising needs. For example, it can serve a single purpose like fraud detection or ad creative generation.
Integrated Ai Tools
Integrated Ai tools can be functionally incorporated into your advertising ecosystem. The addition of these tools brings comprehensive solutions through empowering advertisement platforms with powerful Ai features. Further, you will have centralized control as you don't need to use tools outside the platform. For instance, AI-driven insights can be included directly in your digital system for better creative generation and ad targeting.
Ai Practices in Advertising Explained
Your advertising campaign needs to align with various different activities. It is important to know the uses of Ai individually in those activities.
Text Content
Artificial intelligence can better segment the audience to generate personalized text for higher engagement.
How to use Ai for Ad Text content?
It's not easy to come up with creative copy every day. But, in a typical scenario of an advertising firm, writers have to do these same things over and over again. Hence, their craft lacks artistic finesse.
In such text content tasks, writers can find immense help from Ai writing tools. Our writers use GetGenie Ai to generate different types of content like, Social media post text, Call-to-Action text, ad copies, and many more. They find much control as well, let's say we can define the creativity level, tone, various language support, and multiple outputs.
What Are the Benefits?
✅ Use deep learning algorithm to recognize audience mood.
✅ Generate text that the audience easily recognizes.
✅ Crafted social media-ready copies with emojis. 
✅ Create high-converting ad copy in minimal time.
✅ Suggest multiple outputs.
Graphical Content
Nowadays, a lot of people are using Ai tools to make graphics like pictures, banners, and social post images to reduce the constant workload for creative teams.
How to Use Ai for Ad Graphical Content?
Ai can be a great companion for designers to experiment and discover new visual concepts. You just need to enter your prompt followed by "imagine" to generate an image with a tool like Midjourney. You can also specify the ratio and many more parameters to create the best image. And, within a minute, this tool generates four different images according to your prompt. Further, you can edit the generated images in simple ways.
Moreover, you can change an existing image to change its graphical structure and color scheme. One thing you need to focus on is giving clear, concise, and descriptive prompts. You can practice applying different prompts to find one that works. The best option would be to use a prompt generator.
What Are the Benefits
✅ Analyze a wide number of data related to the font, color, and schemes of existing graphics of the web.
✅ speed up the workflow by automating tasks like font recognition, background removal, image tagging, object recognition, etc.
✅ Help designers with proper feedback and suggestions.
✅ Let you give more attention to strategic and creative aspects.
✅ Create automated layouts for different platforms. 
✅ No need to have a big design team.
✅ Keep the brand identity consistent.
Video Content
Ai supports the following areas of video production for your ad campaigns: audience targeting, video scaling, and tracking results.
How to Use Ai for Ad Video Content?
First, you need to choose a video type. Taking it into consideration, Ai starts by analyzing large amounts of existing video content and generates the most engaging idea to create the storyline for your video. Then, you need an interactive video script for sure. We use GetGenie Ai to create creative and intuitive video scripts in record time.
Most Ai video tools have a text-to-speech feature for the voiceover, tune the voice style, and include your own voice record. The same goes for other assets like images or graphics. Make sure to preview the video before generating it if your tool has such a supportive option. Once you are happy start generating and share it with the targeted channel.
What Are the Benefits
✅ Enhance your video editing and post-production process.
✅ Customize all the visual elements independently.
✅ Split the video into different modules and place them in different contexts to test.
✅ Automatically convert text or speech to voiceover with different languages and tones.
✅ Analyze algorithms to know audience interests and preferences.
Ads Campaign Strategy
You can come up with an effective and data-driven ad strategy in no time.
How to Use Ai for Ad Data Analysis?
You will start with defining the objectives of the campaign to set a clear mission. In this step, you don't need to be assured about the result. Before that, you really need to understand where you stand on the customer journey map. It lets you find a couple of things like where you should take the first step and where your opportunities lie.
You've identified those things you'll move on to creating workflows. or this, you can have a single tool for everything or multiple tools for different steps.
Anyway, you will generate a comprehensive ad map divided into steps according to your input. Then, these tools allow you to see live updates of ad campaigns. By observing the current trend, you can revise the strategy at any time.
What Are the Benefits
✅ Get the full advertising strategy in one click.
✅ Show multi-channel funnel reports.
✅ Identifying new opportunities for audience and channels.
✅ Set a budget by previewing potential tasks and their expenditures.
Examples of Ai in Advertising
Lufthansa


Ai Solution: IBM Watson Advertising Conversations
Lufthansa was looking for ways to make their ads more "natural" and "empathetic" with the help of AI. For this reason, they implemented conversational marketing to get actionable insights from travelers and adventures.
Ad Campaign Outcome:
✔️ Created a creative strategy following new insights.
✔️ Made a travel personality for a specific destination.
✔️ Found new trends among the users to run new media campaigns.
✔️ Marquee integration on mobile impacted an 8% conversation rate.
✔️ Audience spending more time (Average 41 Seconds).
✔️ Had 4 user-driven interactions in a single session.
BuzzFeed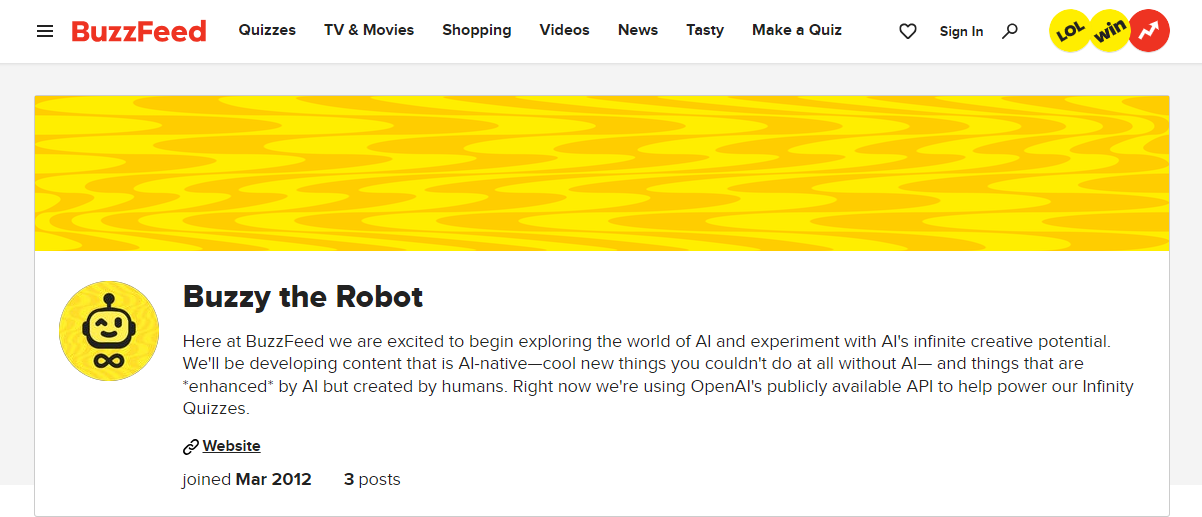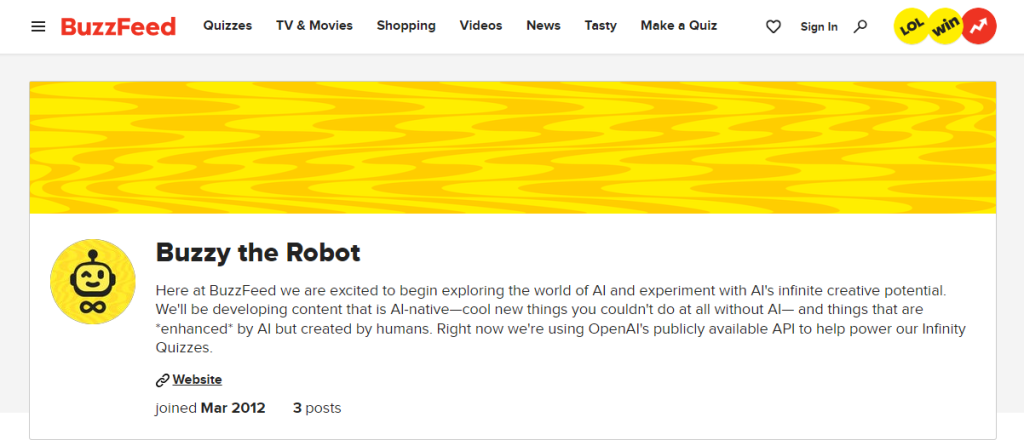 Ai Solution: Buzzy
Popular media company BuzzFeed has come into the limelight in AI-generated content scenarios using Buzzy. This company has automated its "Infinity Quizzes" program to show relevant content to a bigger audience. The good thing is that they got to show the best use of Ai in collaboration with humans.
Ad Campaign Outcome:
✔️ Get more engagement than human-written content.
✔️ Lower dependencies of other technologies.
✔️ Direct engagement with the audience with chatbots.
✔️ Facilitates AI-assisted imagery for social media ads.
Coca-Cola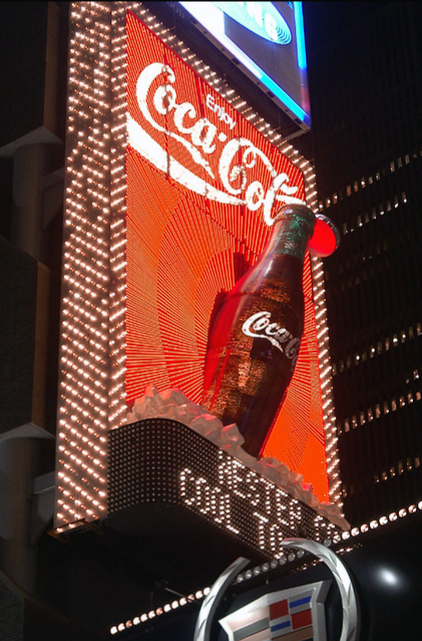 Ai Solution: Own artificial intelligence (AI) platform developed by OpenAi and Bain & Company.
Coca-Cola, the world's most-consumed soft drink has been using Ai to align human talent and brand identity. We think this global corporation is pioneering the using of Ai in the advertising arena. They are bringing realistic approaches to fan engagements with Ai assistance.
Ad Campaign Outcome:
✔️ Generating visual assets that resonate with brand identity.
✔️ Involving consumers in creative campaigns with Ai.
✔️ Generate high-quality video content with the help of AI.
✔️ Utilizing Ai to design billboards.
✔️ Integrates Ai into its music platform.
Marketer's Common Mistakes in Using Ai
Ai tools are powerful enough to get you started in just a few clicks. But, the downside of this advantage is that advertisers are opening an Ai application without any groundwork. Because of this, Ai sometimes correctly answers the wrong question.
Now we'll show you some of the mistakes marketers make when running their campaigns with AI.
Heavily Relying on Data. Ai gives you a lot of data to make your advertising strategy. But, if the data don't align with your campaign goal. You may not get the expected results. To avoid this, you need to have an idea before kickstarting. So that you can have a set background while generating all creative content and analyzing data.
Underestimate Human Indulgence. This mistake is often made by ad companies. They abruptly exclude human efforts and try to do all things with Ai tools. However, it's a misunderstanding. Because Ai still needs a human hand to produce the best output. The correct prompt can only be understood by a person who has expertise in that matter.
Ignoring Fact-checking & Proofreading. After finally producing the output, users tend not to recheck the results by Ai. However, there could be complexity or error in the system in the artificial intelligence algorithm which leads to inaccurate facts. So, you must check the output before implementing the results for your needs.
No Ethical Considerations. Large Ai databases have opportunities to violate audience privacy. It can raise legal complications while you target audiences. For example, your ads campaign can blocked in a certain region. So don't just randomly enable ad campaigns but also recheck other necessary ethical and privacy considerations.
FAQs
Wrap Up!
So, we looked at how the implementation of Ai can bring improvements in targeting, personalization, creativity, budget allocation, and more. This result has forced companies to redefine their advertising strategies.
Now, you will find various Ai tools to help your ad campaigns. You can try different tools to get the suitable one. For example, we find GetGenie to be the right solution for our creative assistants like ad copies or video scripts.