How does AI streamline Email Writing and Marketing Processes?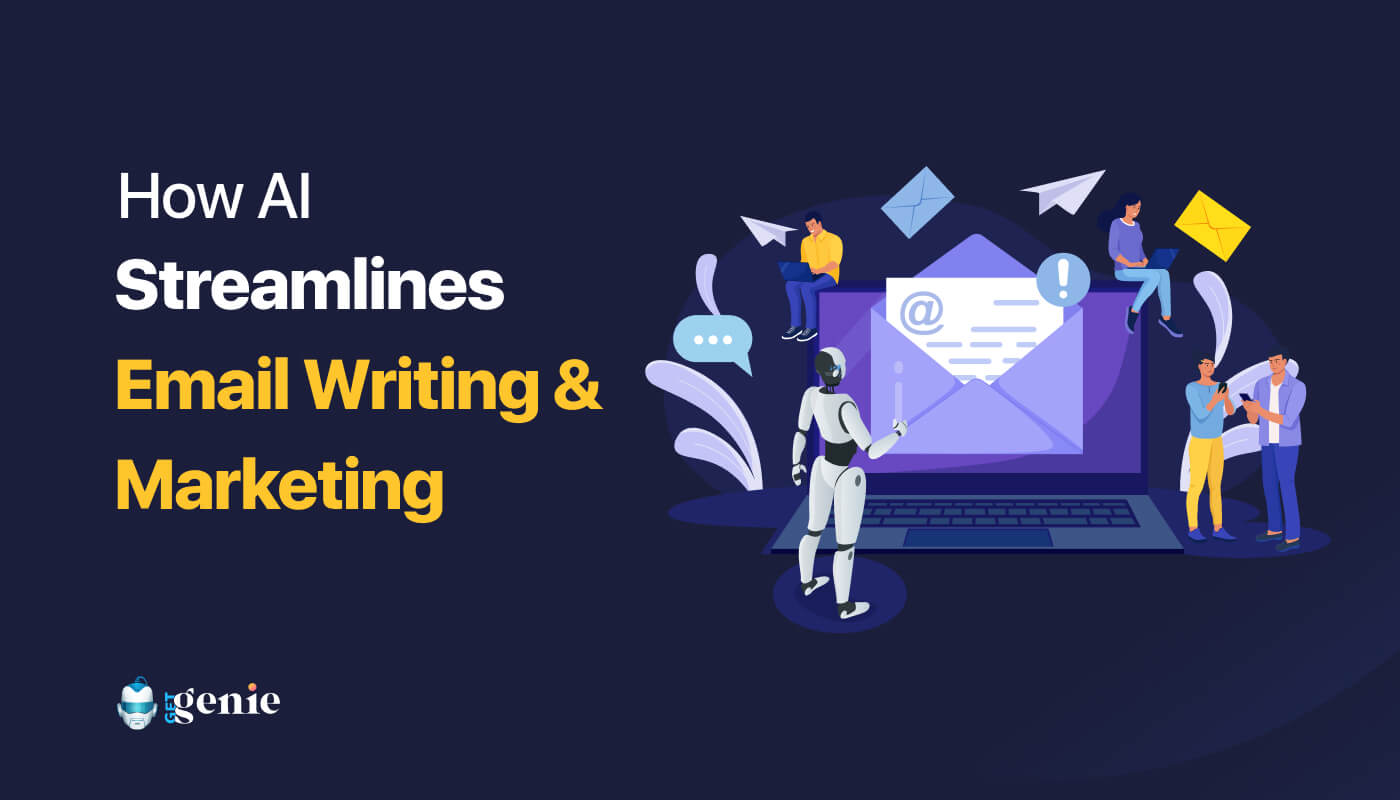 AI in email writing and marketing! Sounds exciting, right? Ever imagined that one day AI will execute email writing and marketing? Yeah, now it's no longer an imagination, but rather a reality.
You will be elated to know that AI has already stepped into the writing and marketing job to a great extent. This doesn't imply that AI can swap human writers and marketers but at least it does reflect that AI can be a perfect ally for human writers and marketers.
Writing typically refers to content writing, copywriting, social media post writing, story writing, blog writing, email writing, and so forth. And the good news is that AI has command over all types of writing. However, in this particular post, I would primarily focus on AI in email writing and marketing processes.
How Does AI Level up Email Writing?
Email writing is an age-old method of communicating with people. Even though email is used for a variety of purposes, the maximum use-case of this mode comes mainly in the business sector. And the necessity of AI technology usage also picks up in writing business emails.
You know why? It's because businesses always hunt for ways to improve efficiency. They wish to invest less money as well as time and get better productivity in return. Artificial intelligence has the magic and charm to power up email writing.
Let's take a look at some of the core email writing tasks that AI maneuvers and streamlines the email writing process —
Creates a Striking Email Opener:
When prospects or clients open emails, the first thing they go through is the subject line and email opener. That's why it's key to hook the target audience with your email openers. AI writers can produce mesmerizing email openers.
GetGenie.AI is an AI content assistant boasting email writing features. If you provide a brief context on the topic, GetGenie will create a spellbinding email opener for you.
Produces a Personalized Email:
Different people take different actions after visiting a website. So, it's not a good idea to reach out to all with the same email message. In fact, depending on each visitor's activity on the website, your email should be dispatched to them.
That means all the recipients should receive personalized emails. AI has the power to integrate information about all the targeted people from different sources on the Internet. And then, it can toss off personalized emails based on each individual's business email address and social media profiles.
Acts as a Reminder:
Email isn't just about writing a few words and sending them to your targeted audience. It's way more than that. Oftentimes, you may require to add attachments to your mail that you may forget. An AI assistant can remind you to add attachments if your mail contains words like "attach" or attachment.
Likewise, if you are sending cold emails to certain people, you may require to follow up with them. An AI writer can do the job pretty well for you.
Perfects your Email Copy:
An email copy can contain grammatical and structural errors. Not necessary that these are the results of someone's sloppy writing. Rather, it's natural to have these errors and you can no doubt fix them. But why spend time on something that AI can do in a matter of seconds?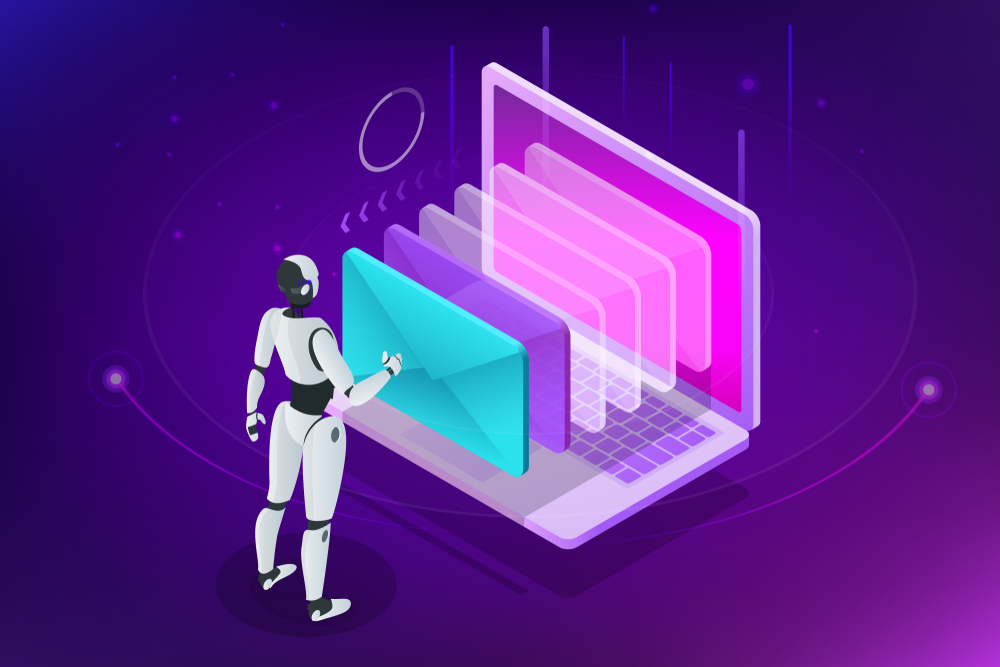 Once artificial intelligence scans and fixes the errors, you can just skim through the email to make sure the content is error-free.
Email Classification:
When businesses receive emails from clients, different clients have different intents to send emails. Many times, it takes you to rack your brains to comprehend their message. Artificial intelligence can come to a great help here as it can perceive the user intent in a snap.
Based on the user intent assessment, the messages can be classified and prioritized. After that, emails can be forwarded to the right people without any hassle.
How does AI Power up Email Marketing:
One of the stats of Statista reveals, marketers in the United States who were using AI for e-mail personalization said their revenue increased by 41 percent, and CTR was higher by 13.44 percent.
So, this single stat is sufficient to prove how AI in email marketing can fuel business growth. The conspicuous aspect of AI in email marketing is its efficiency with positive output. Let's have a glimpse at how AI in email marketing can supercharge your overall marketing campaign.
Assists in Avoiding Trial and Error:
As an email marketer, you are likely to experiment with and analyze data to send emails to your prospects and clients. By trying different methods, you try to figure out the optimal time to send emails. What AI does, in this case, is something notable.
It gathers data from earlier campaigns and sends emails at the optimal time to every targeted individual. That means AI sends emails exactly when customers would love to open emails. And the good thing is that major companies nowadays are leveraging AI to cash in on the benefits it offers in email marketing.
Automation of Superfluous processes:
Automation isn't just limited to sending personalized emails at the optimal time. There are a number of other redundant processes where automation can bring plenty of benefits. For example, AI can come to a great benefit in scheduling email newsletters.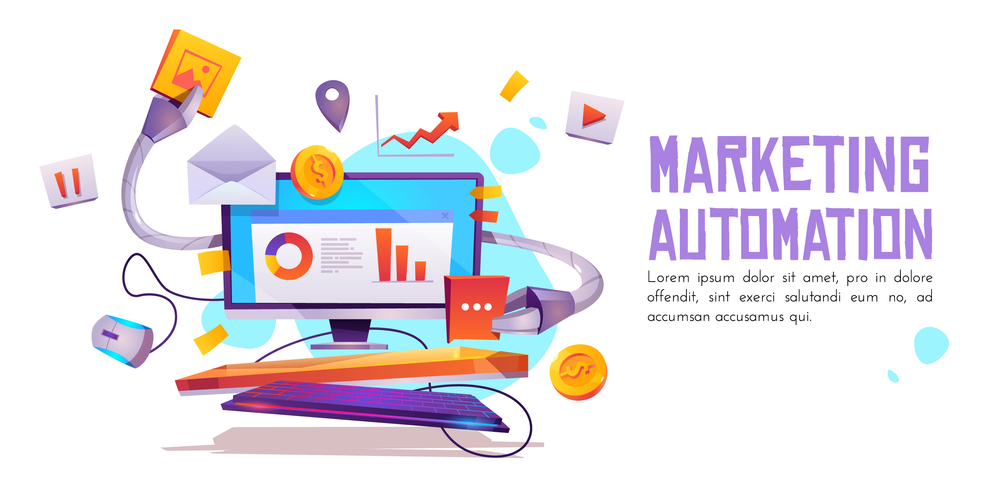 AI can analyze data and compile email bodies, relevant images, and curated links to make an email campaign successful and fruitful. When AI can speed up these superfluous tasks and processes, it's wise to let AI handle these, right?
Optimization of Email Outreach:
Outreach is key to achieving email marketing success. But your outreach campaign should go in a streamlined process. This is where AI technology comes into play as it can break your campaign into scores of sub-campaigns using historical data.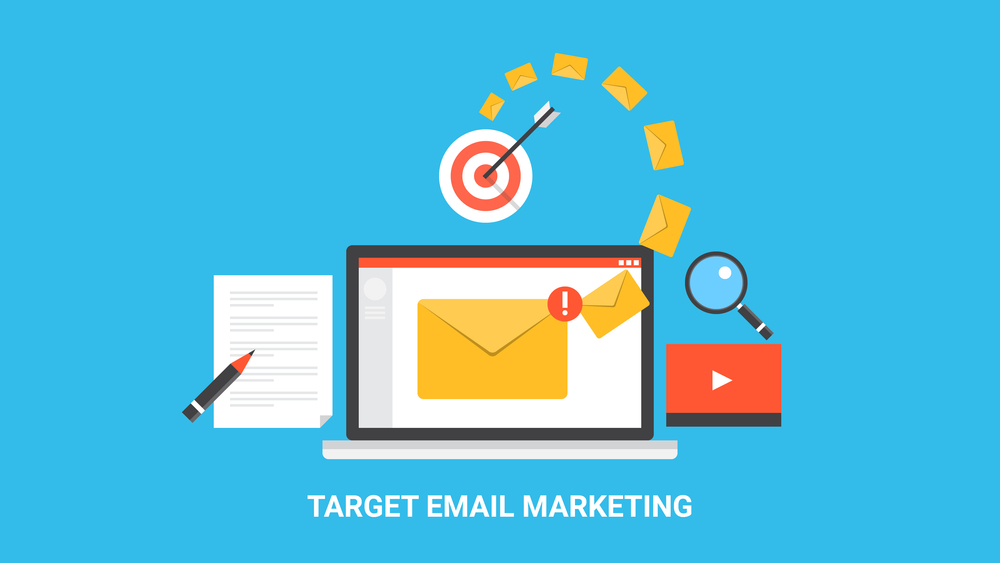 Then, it restructures these campaigns and sends targeted emails to maximize inbox delivery. Apart from that, AI-powered technology can keep the database updated by eliminating out-of-date contacts and modifying job titles, phone numbers, etc. automatically.
Prepares Smart Newsletters:
In order to provide regular news and updates on your business, there isn't any alternative to sending newsletters. With AI technology, you can send smart newsletters to your targeted audience. Wondering how a smart newsletter works?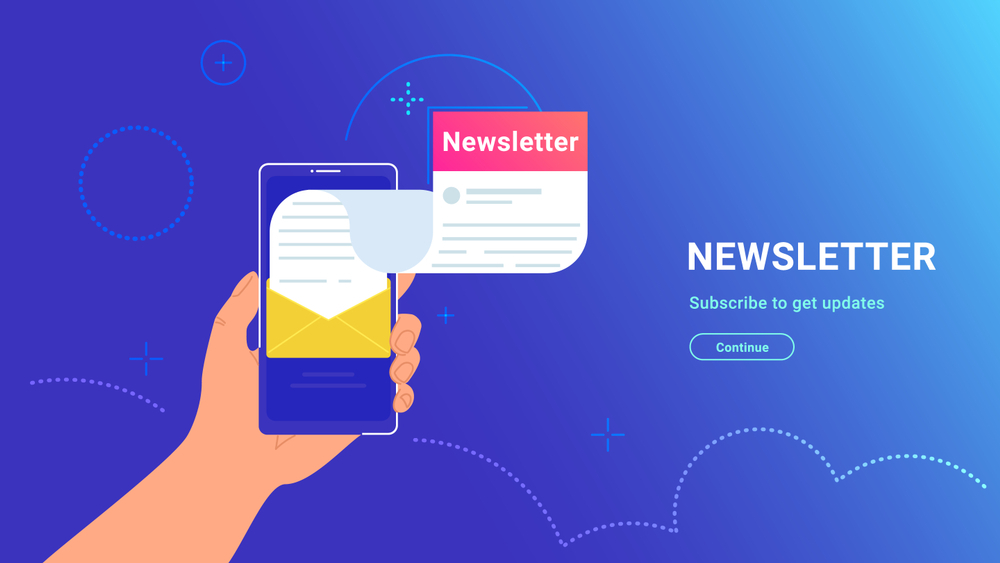 Smart newsletters are basically automated hyper-personalized emails containing curated content that caters to every targeted audience individually. The notable aspect of this type of newsletter is it scales up subscriber engagement significantly.
Engagement Enhancer:
One of the robust characteristics of AI is pattern recognition. If you provide AI with some successful sales messages, it can identify the patterns of these messages. Right after that, it can compare these messages with your email copy and offer killer suggestions to drive and boost engagement.
If you are wondering which AI assistant can be your right pick to boost engagement, look no further than one and only GetGenie AI.

How Do You Automate Email Marketing?
To automate email marketing, you need to choose an email marketing platform, build your email list, create a welcome email series, set up trigger-based emails, schedule your email campaigns, and measure as well as analyze the results.
By following these steps, you can make your email marketing more effective, efficient, and engaging for your subscribers.
As for the writing part, use GetGenie AI and write unique and converting email copies in minutes.
Wrapping Up:
So, what's your thought on AI in email marketing? No doubt, AI is continuously on the move. With the passage of time, AI is leaving its mark in almost all sectors.
With no surprise, AI has leveled up content writing, including blog writing, email writing, and social media post writing.
When it comes to AI in email writing and marketing, it's always useful and fruitful. AI can pick up patterns from previous email marketing campaigns, humanize email content, and finally deliver emails to the respective audience at an optimal time.
GetGenie can be a breathtaking AI email writing and marketing tool that you can utilize to reap multiple email marketing benefits. Ready to make use of AI in email writing and marketing?