Ai is the Future in Content Marketing – How Should You Benefit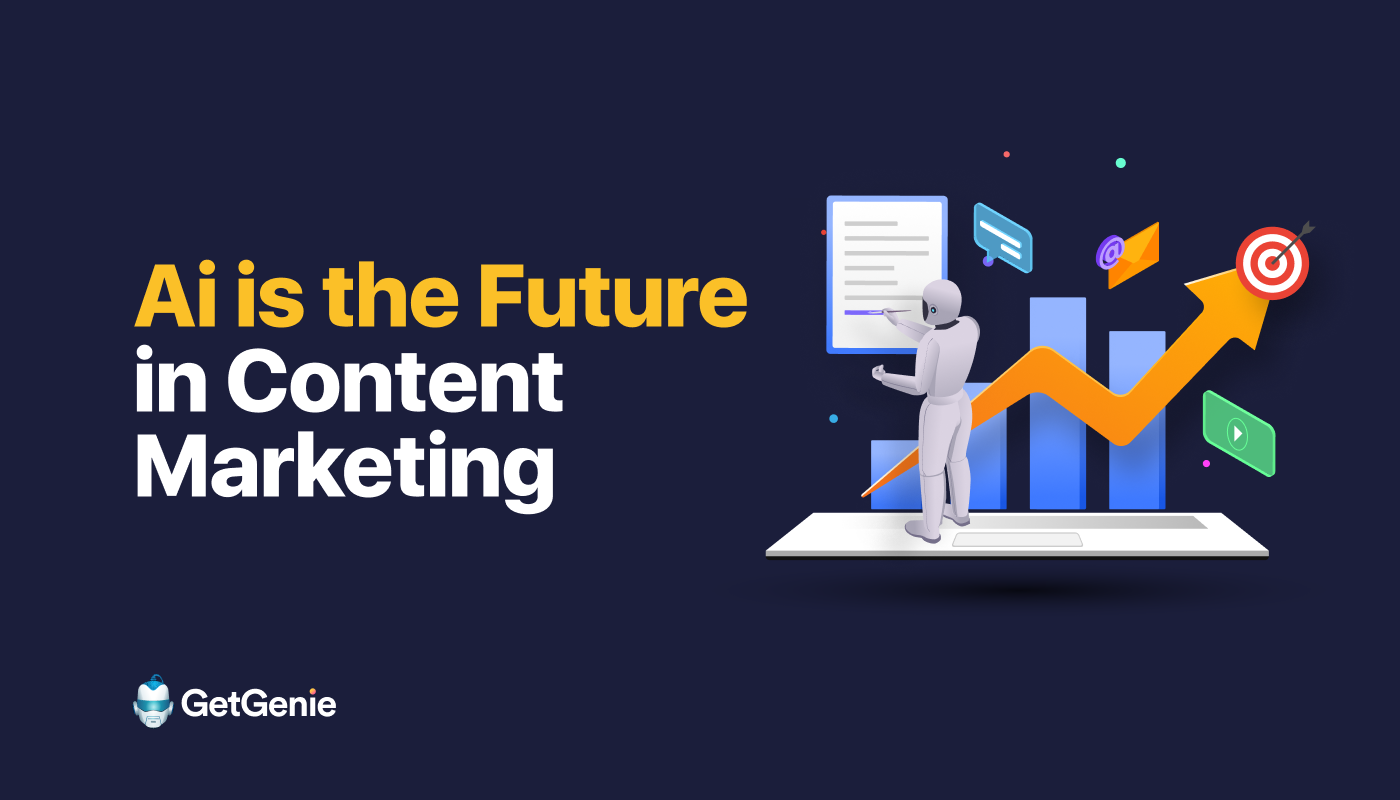 Content marketing has changed a lot since artificial intelligence (AI) came along. Now, there are AI tools that can help with everything from finding good keywords to writing and optimizing content for search engines. Many experts believe that AI is the future of content marketing because of the constant advances made by AI tools.
In this post, I am going to talk about all the things you can do with AI in content marketing and why it's important to start using these modern tools.
What does Ai do for content marketing?
From keyword research to content publishing, you can utilize AI tools at every step.
Let's think from the beginning. When you just have chosen a topic for a content, you need lots of relevant keywords to make the content authoritative. With AI tools, you can do that instantly. By providing the seed keyword, you can generate tons of closely related secondary keywords.
Not only that, you can build the whole content outline by doing competitor analysis all inside Ai content writing and marketing tools. You can then simply generate the whole content.
When I am saying content, it means any type of content including blog, social media, and copywriting.
Once you are done with the writing part, you can improve the content quality by following a content score and suggestions.
And finally you can publish SEO-optimized content that gets a better ranking position on SERP.
Why Ai is the future of content marketing?
Wondering why AI is considered the future of content marketing? Well, it's no longer just an assumption; it's already becoming a reality. If you search for content marketing AI tools, you'll find numerous options available.
There are various tools in the market, each with unique features. For example, some AI tools excel in keyword research, while others specialize in search engine optimization. Additionally, there are tools that are particularly effective for content generation.
The best part is that some tools combine all these features into one dashboard, allowing users to easily control everything. These tools can accomplish tasks with minimal user input and instruction.
Initially, AI tools provided random keyword suggestions merely by matching phrases. However, if you examine them now, you'll notice they offer relevant keywords related to the main topic, and their performance continues to improve over time.
The same progress applies to content generation. Nowadays, tools can produce superior content by incorporating unique inputs and values, resulting in increased audience engagement.
Several companies are collaborating with neuroscientists to develop advanced algorithms that enable AI tools to comprehend human emotions. Imagine the possibilities: when AI can understand human emotions, it will undoubtedly produce even better outputs.
Furthermore, it is possible to train AI tools using search engine ranking factors to enhance content quality.
Future Possibilities of Ai in content marketing
Now the question is, what could become possible in the future? Here are some possibilities that we might see in the near future.
Personalization
In the future, we may see the rise of AI-powered algorithms that can analyze data to assist marketers in creating personalized content for their audiences. AI could analyze large-scale data collected by marketers, such as customers' behavior, preferences, and interests, to help generate customized content.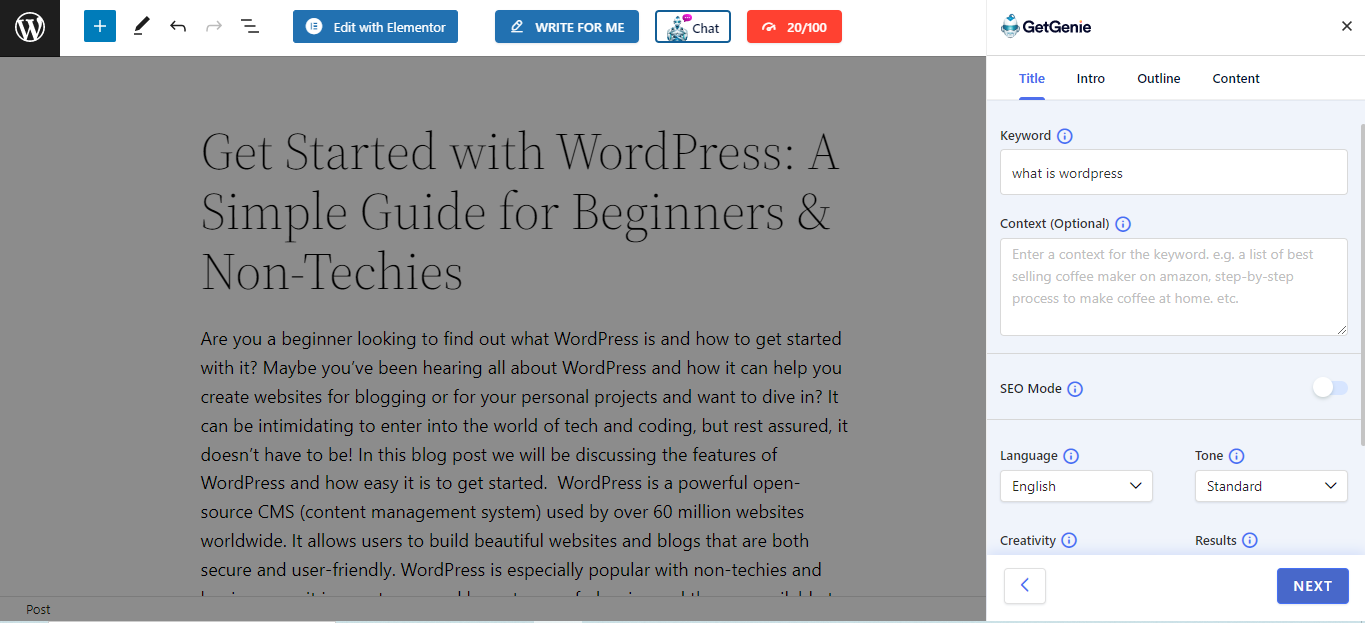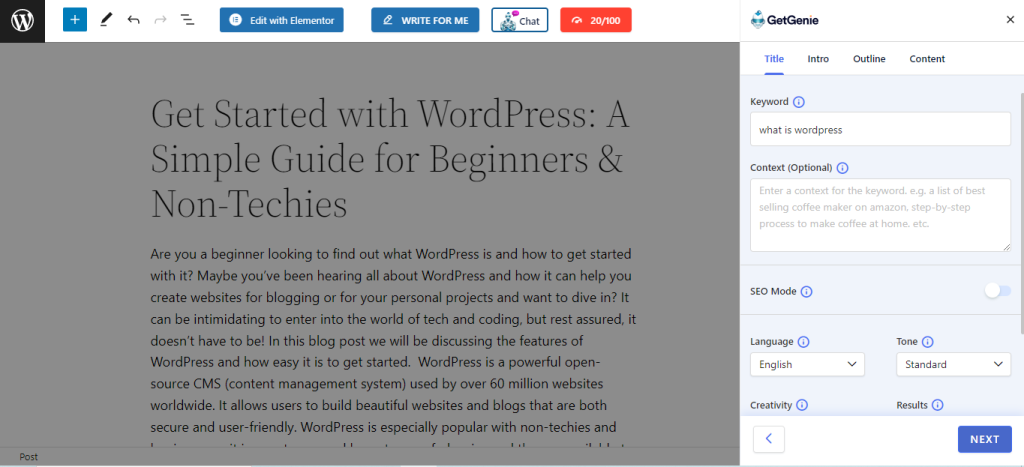 Additionally, certain AI tools could aid in identifying the most effective content types, formats, and channels to engage individual users. In fact, some of these AI tools are already capable of curating personalized content.
Content creation
AI can also assist with the creation of content itself. Already, we're seeing tools that can generate articles, social media posts, and even videos. As AI systems become more advanced, they will be able to generate even more sophisticated content, such as virtual reality experiences or personalized chatbot interactions.
Content optimization
AI can help marketers optimize their content for search engines and other platforms. By analyzing user behavior and engagement with content, AI can help identify which keywords, topics, and formats are most effective for driving traffic and conversions.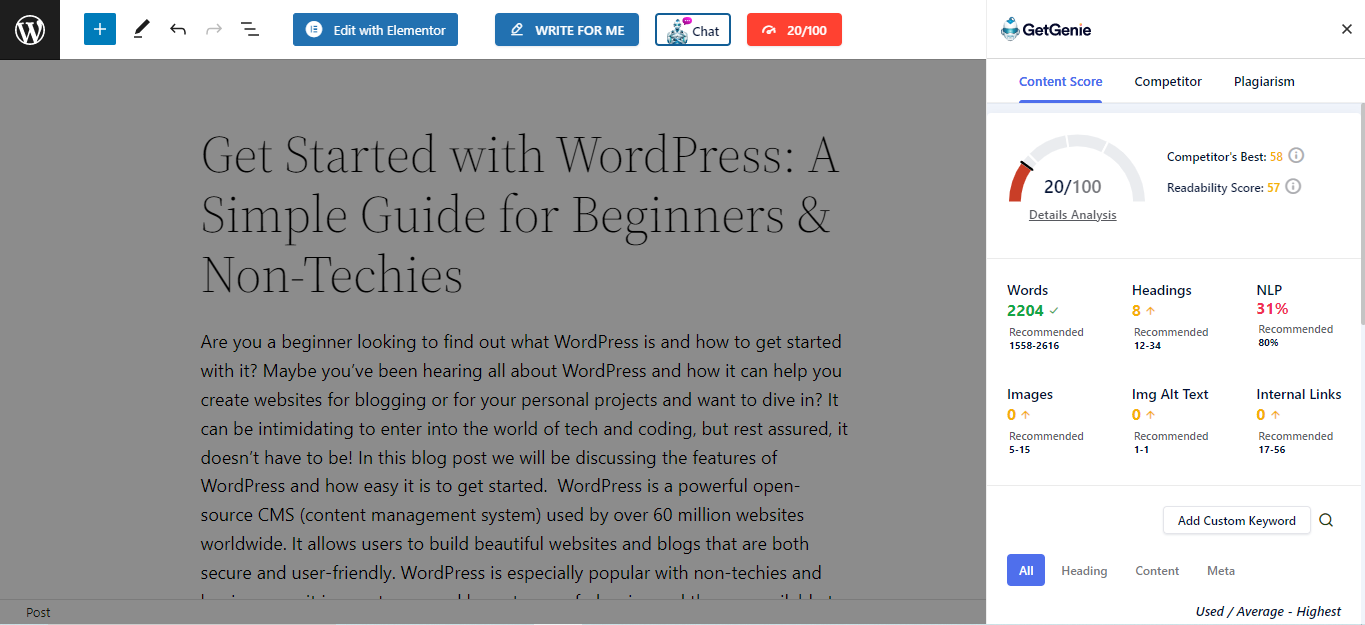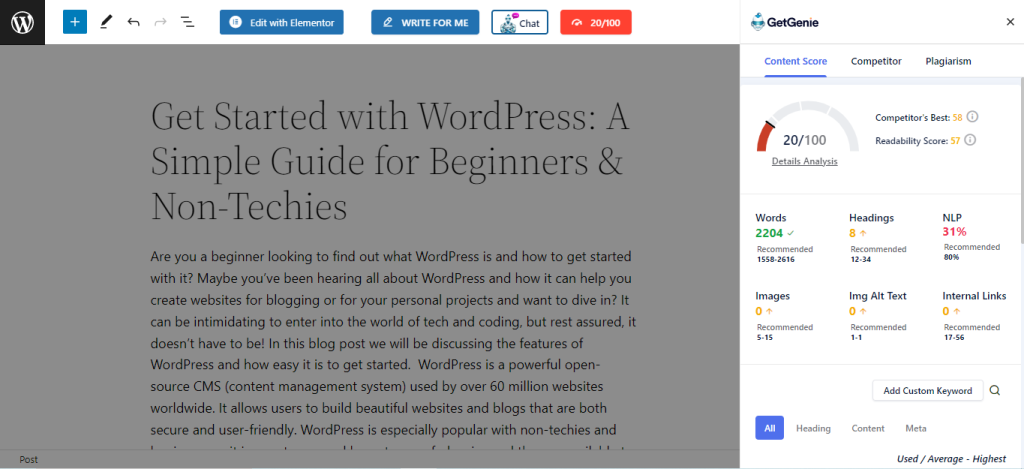 AI tools also provide suggestions for improving your content score based on search engine ranking factors. Therefore, users can have solid guidelines to enhance their content and improve its ranking.
Predictive analytics
AI can also help marketers make better predictions about which content will perform well in the future. By analyzing historical data and identifying patterns, AI can help marketers identify which topics, formats, and channels are most likely to drive engagement and conversions in the future.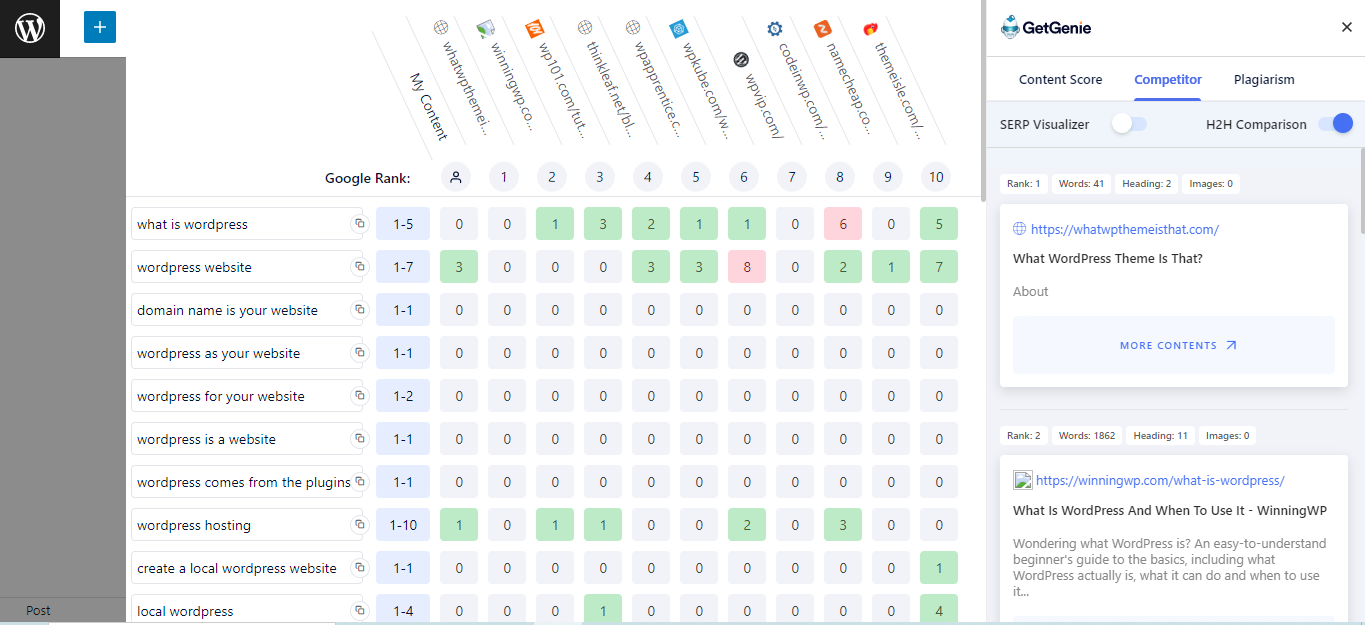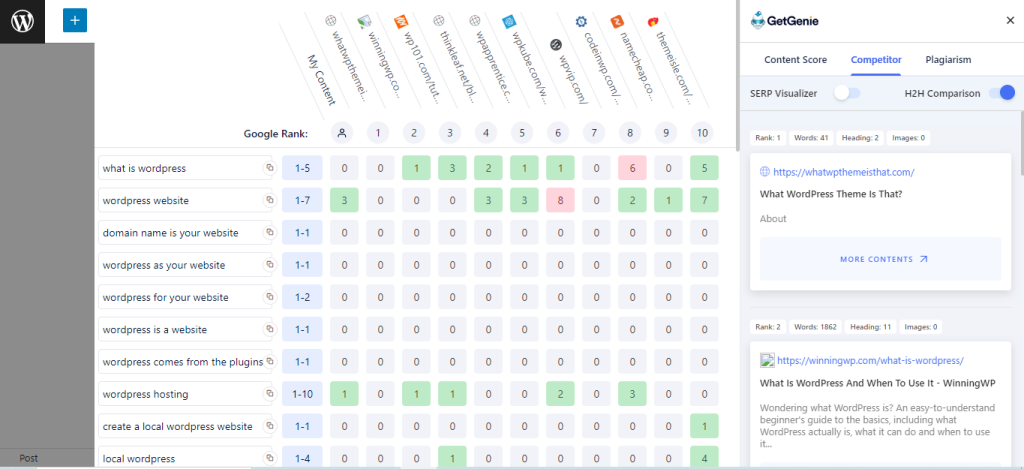 Overall, AI is likely to play a significant role in the future of content marketing. By helping marketers create more personalized, engaging, and effective content, AI can help drive better results for businesses and improve the user experience for consumers.
Chatbots and conversational AI
Chatbots and conversational AI are becoming more and more prevalent in content marketing. By using natural language processing (NLP), these tools can engage with customers in real time and answer their questions, provide recommendations, and offer personalized support.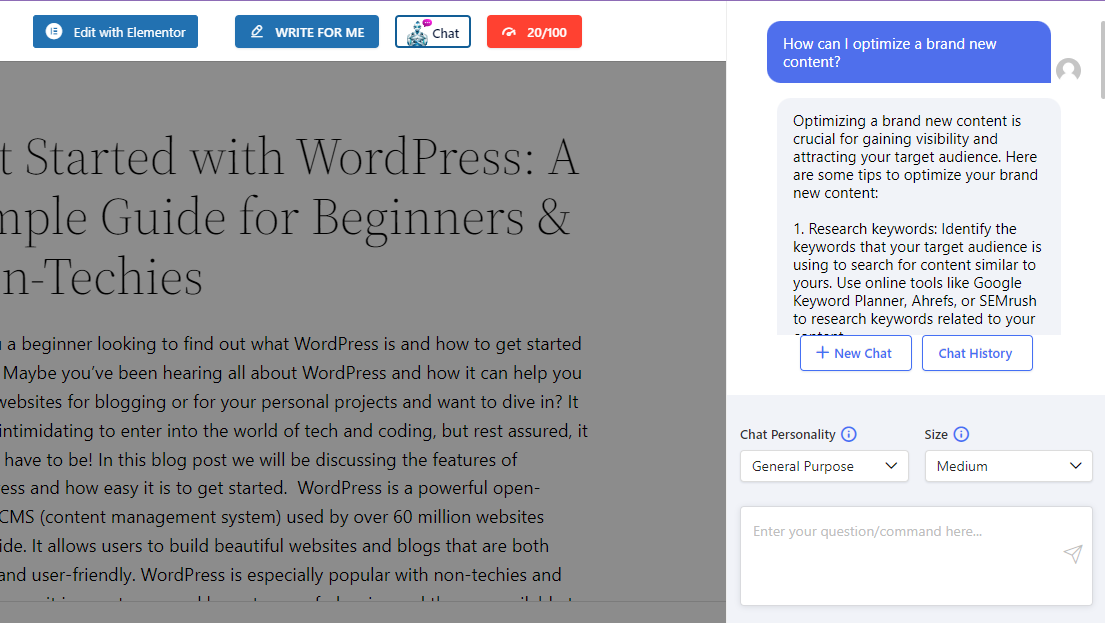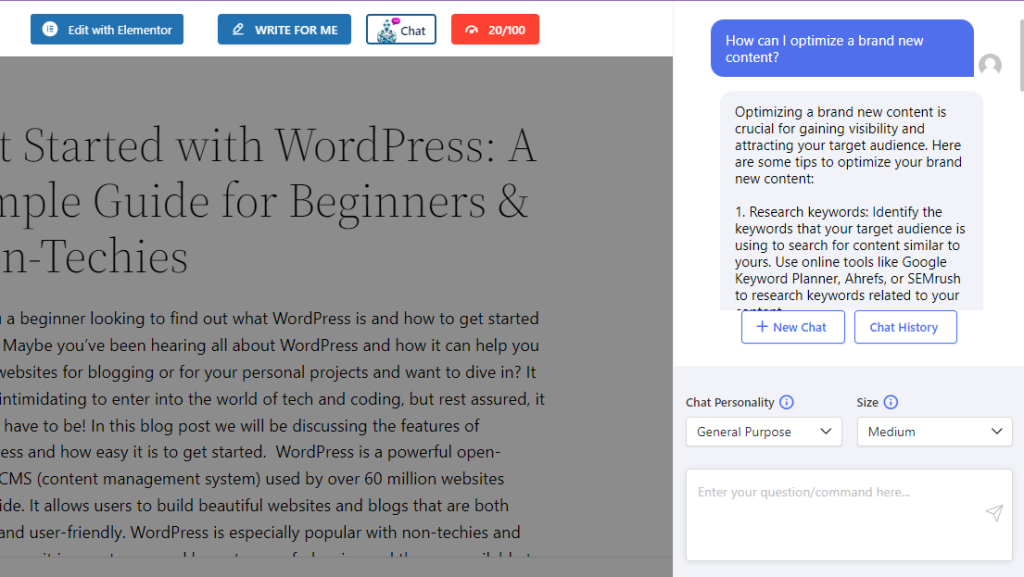 Chatbots and conversational AI can be integrated with various platforms such as social media, messaging apps, and websites, making it easier for businesses to connect with their customers.
Audience insights and segmentation
AI can help marketers better understand their audience and segment them based on their interests and behaviors. By analyzing data from various sources, AI can provide insights into audience demographics, behavior patterns, and preferences. This information can be used to create more targeted content and marketing campaigns that resonate with specific audience segments.
Video and image analysis
As video and image content become more prevalent, AI can help marketers analyze and optimize this content. AI-powered tools can analyze video and image data to identify patterns, detect emotions, and even recognize objects and people. This information can be used to optimize content for specific audiences and platforms, ensuring that it's more engaging and effective.
Wrap up
Overall, AI is poised to play a critical role in the future of content marketing. By leveraging the power of AI, businesses can create more engaging, personalized, and effective content that resonates with their audience. As AI technology continues to evolve, we can expect to see even more innovative uses of AI in content marketing in the years to come.