How Does GPT-4 Work: Decoding the AI Magic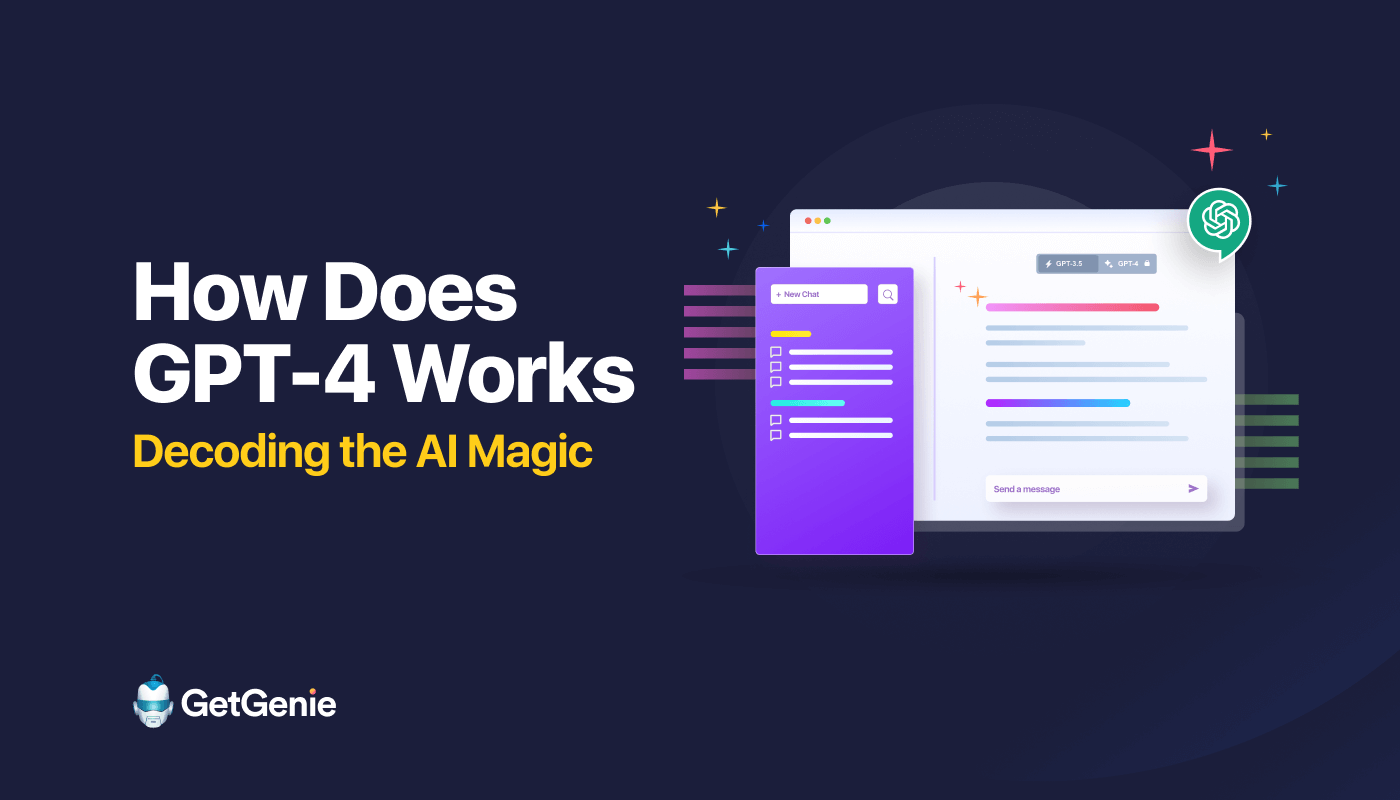 Not too long ago, the idea of machines understanding and generating human-like text was firmly rooted in the field of science fiction.
Fast forward to today, and we find ourselves in a world where artificial intelligence has made tremendous strides.
One shining example of this remarkable progress is GPT-4!
GPT-4 is a versatile language model that can perform tasks like understanding context, answering questions, generating coherent text, providing valuable insights, and so on.
Now the question is what methodology makes GPT-4 capable of doing these things?
Well, in this write-up, we'll provide a comprehensive guide on "how does GPT-4 work" and the impact it has on our constantly changing world.
What is GPT-4?
GPT-4, or Generative Pre-trained Transformer 4, is an artificial intelligence-powered language model for performing natural language processing tasks like writing problems or generating original text or unique images.
GPT-4 is the newest brainchild from OpenAI in the world of AI language models.  OpenAI introduced GPT-4 on March 14, 2023, approximately four months after ChatGPT became publicly accessible in late November 2022.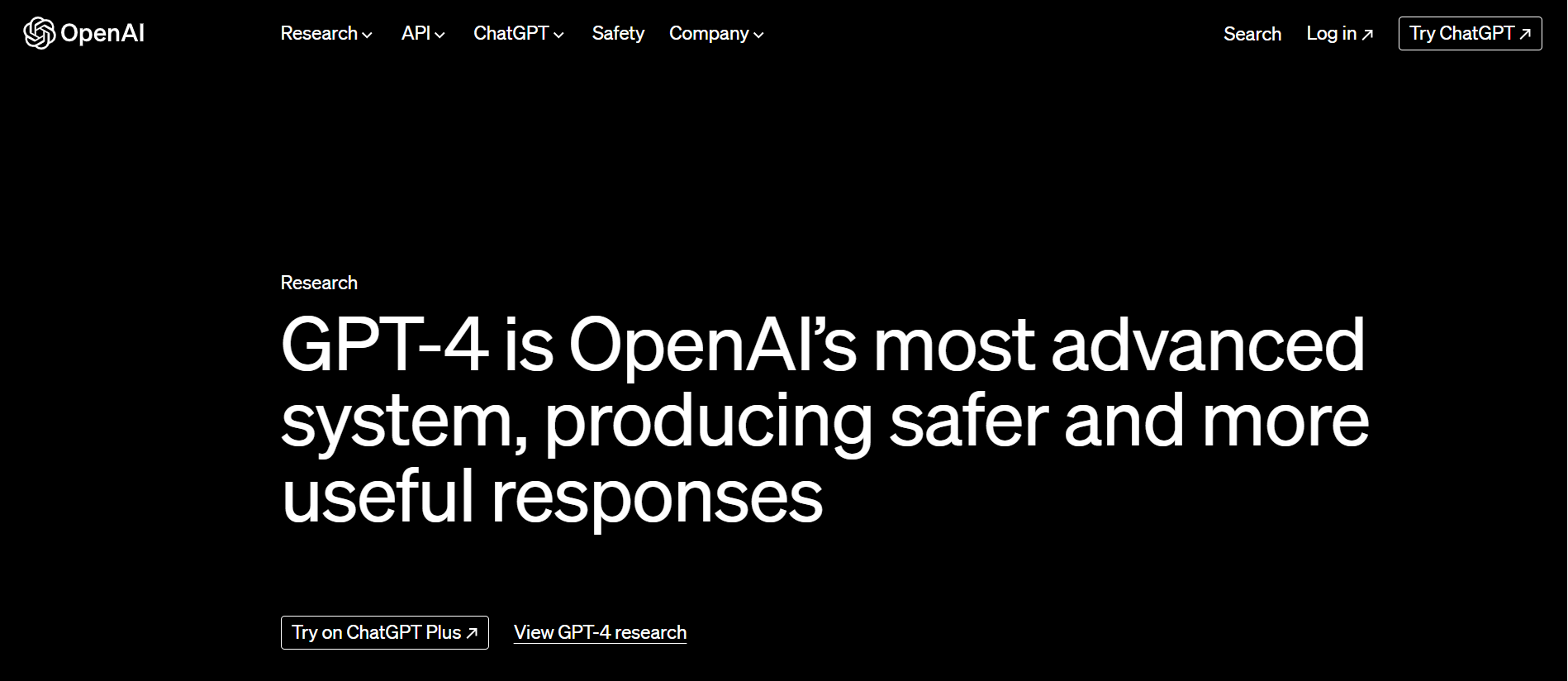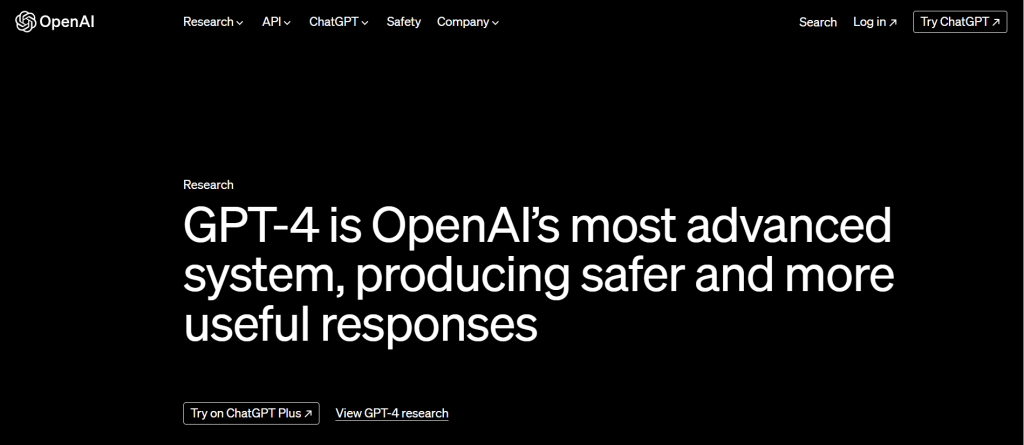 It's got an impressive number of parameters (those are like its brain cells) – in the trillions! This makes GPT-4 good at understanding visual prompts and creating human-like text.
Overall, it's a big leap in AI, and it's here to make our interactions with machines smarter and more natural.
Background of GPT-4: Long Story Short
GPT's history is a story of relentless progress, from a modest beginning with GPT-1 to the groundbreaking GPT-4.

This journey highlights the incredible drive to create AI systems to redefine our interactions with technology and the world around us.
🟢 GPT Origins: The journey began with GPT-1 (Generative Pre-trained Transformer 1) as OpenAI's first shot at a large-scale language model in 2018. It employs a 12-layer decoder-only transformer architecture, using self-attention mechanisms to understand and generate human-like text based on the input it receives
🟢🔵 Scaling Up: GPT-2 followed in 2019, which caused quite a stir due to concerns about misuse. It was initially kept under wraps but later released with the ability to generate coherent and contextually relevant text based on input prompts.
🟢🔵🟣 GPT-3's Revolution: GPT-3 made headlines in 2020. It became the talk of the AI town for the DaVinci model with 175 billion parameters, showcasing the impressive language capabilities of its updated version in the form of ChatGPT.

Besides, the GPT-3.5-Turbo model language model found applications in various fields, from chatbots to content generation and even medical diagnoses.
Following the impressive success of GPT-3.5, it was only natural to push the boundaries further by increasing the number of parameters. And, GPT-4 opens up exciting possibilities for AI to better grasp and generate human language.
How Does GPT-4 Work: Complete Guide
Now it's time to dive into the working method of GPT-4 to understand how it processes and generates human-like text.
1. Advanced Transformer Architecture
GPT-4 employs a deep learning architecture known as the transformer.
Transformers are neural networks designed to understand the context and relationships within the text. As a result, it can enable more accurate language processing.
And, this foundational architecture forms the backbone of GPT-4's language understanding and generation capabilities.
2. Large-Scale Training
GPT-4 is trained on a massive dataset with 1.76 trillion parameters. This extensive pre-training with a vast amount of text data enhances its language understanding.
The scale of training data contributes to GPT-4's proficiency. At the same time, makes it adaptable to understanding and generating text in diverse contexts.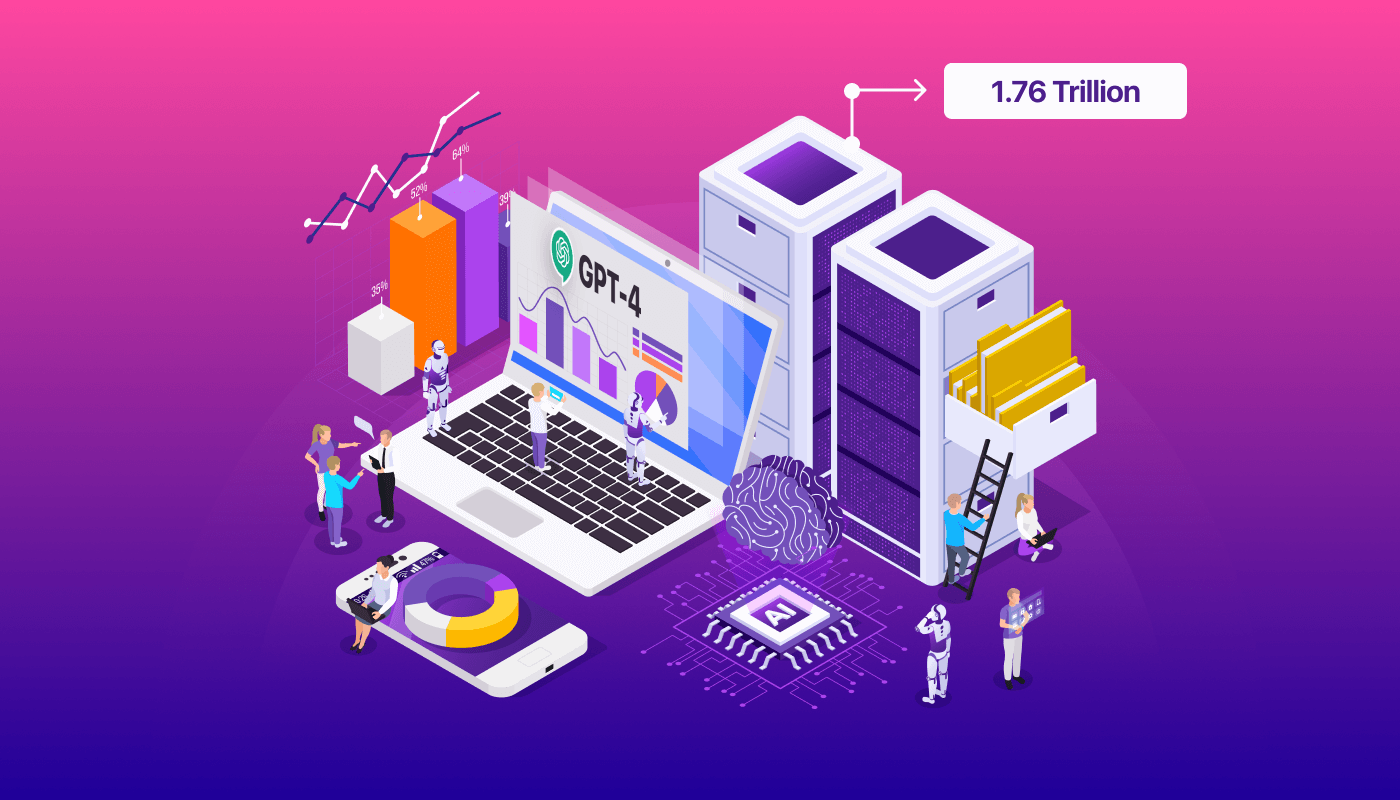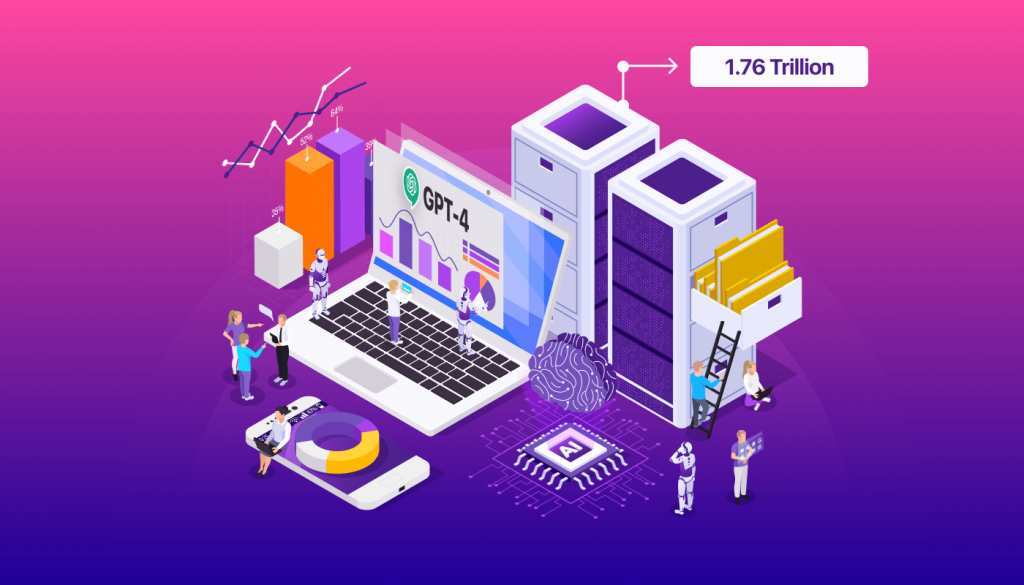 3. Fine-tuning for Specific Tasks
Fine-tuning is the process of adapting GPT-4 for specific applications, from translation, summarization, or question-answering chatbots to content generation.
After pre-training on general language tasks, the model is fine-tuned with data related to a specific task, enhancing its performance in that area.
4. Improved Natural Language Processing
The improved natural language processing or NLP abilities are a direct outcome of the GPT-4 model's architecture and training data.
Its massive parameter count and training data allow it to comprehend context, produce coherent text, and exhibit human-like reasoning.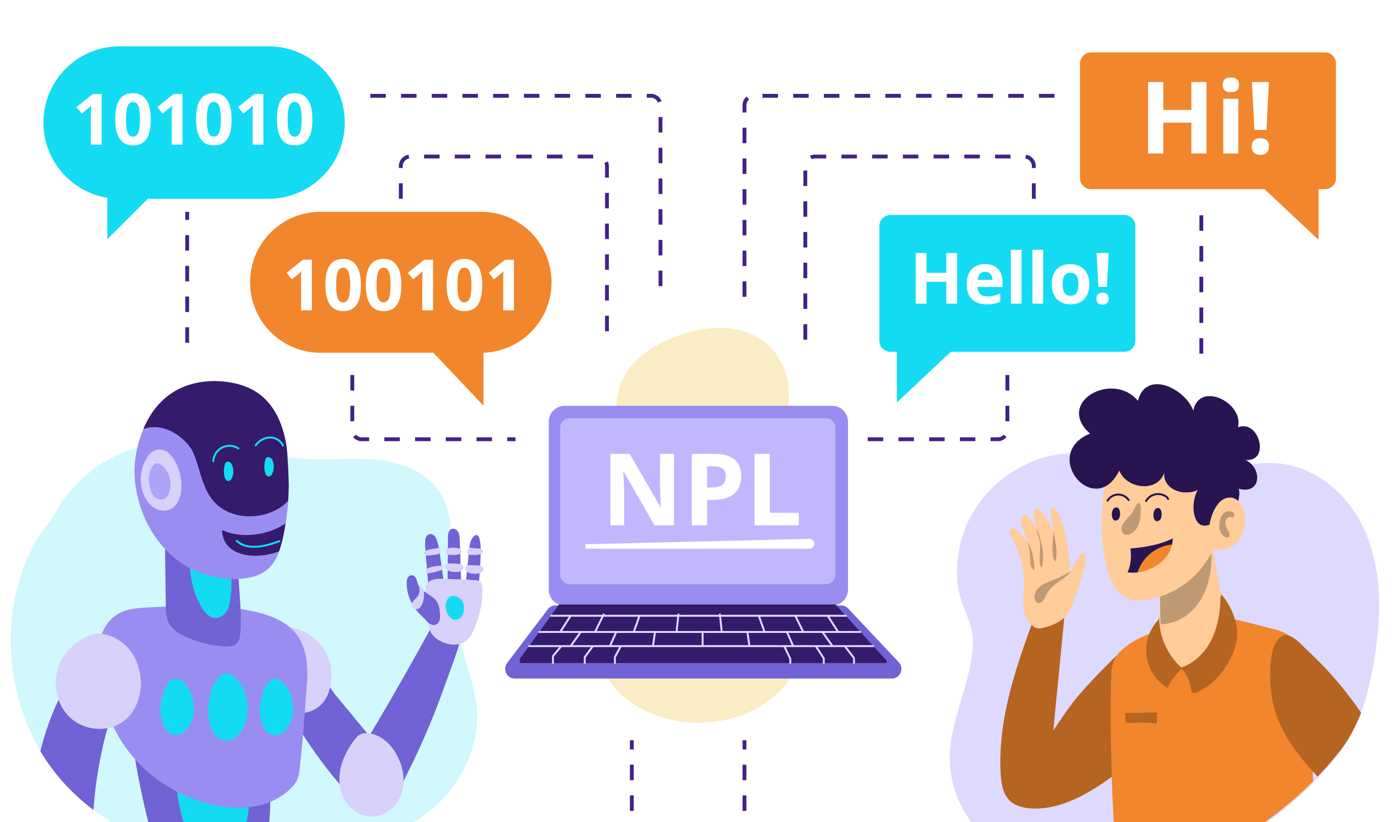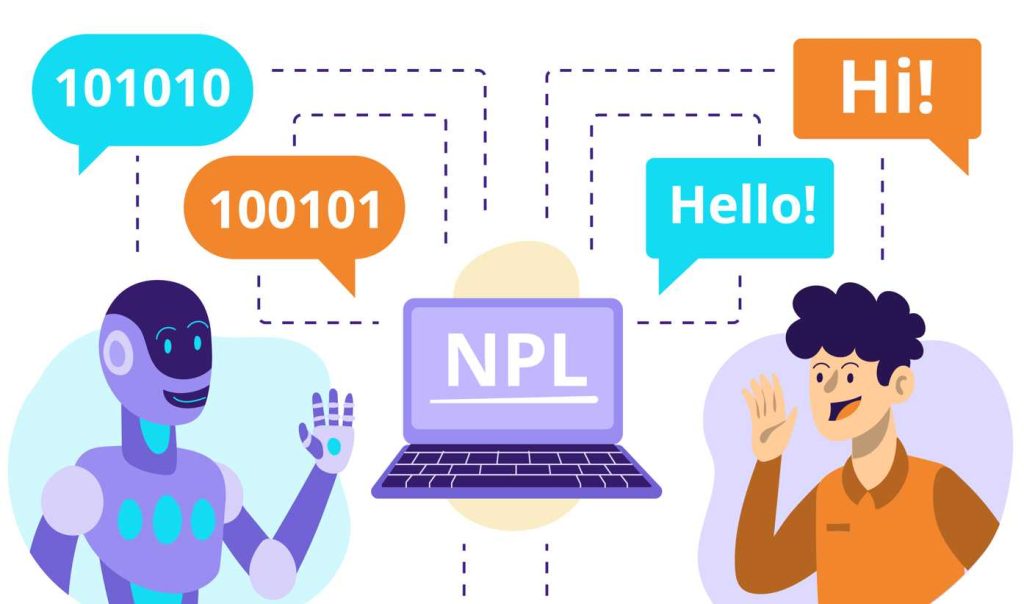 5. Enhanced Context Handling
GPT-4 excels at maintaining context over longer conversations. The model's architecture and training contribute to effectively managing context.
As a result, it can understand nuances in conversation and is now it versatile for various language-related tasks.
6. Multimodal Capabilities
GPT-4 is not limited to text; it can process multiple types of data.
It can analyze and generate text, images, and potentially other data types, broadening its potential applications.
This capability extends GPT-4's usability in a variety of domains, from content creation to image captioning.
7. Scoring and Sampling for Response Generation
In generating responses, GPT-4 uses a scoring and sampling mechanism.
It assigns scores to possible words and samples the most likely word for the next part of the text.
As a result, it ranks potential responses and selects the most contextually appropriate ones, creating natural and coherent conversations.
8. Ethical Considerations
Ethical considerations are also in account while training the GPT-4 technology.
OpenAI provides guidelines and safety measures to mitigate potential misuse of GPT-4. It also includes ethical concerns regarding misuse, bias, and privacy.
9. Ongoing Developments
Last but not least, GPT-4's development is a continuous process.
OpenAI continually refines the model, addressing limitations and improving its performance.
This reflects the dynamic nature of AI development, with ongoing efforts to enhance GPT-4's capabilities and safety features.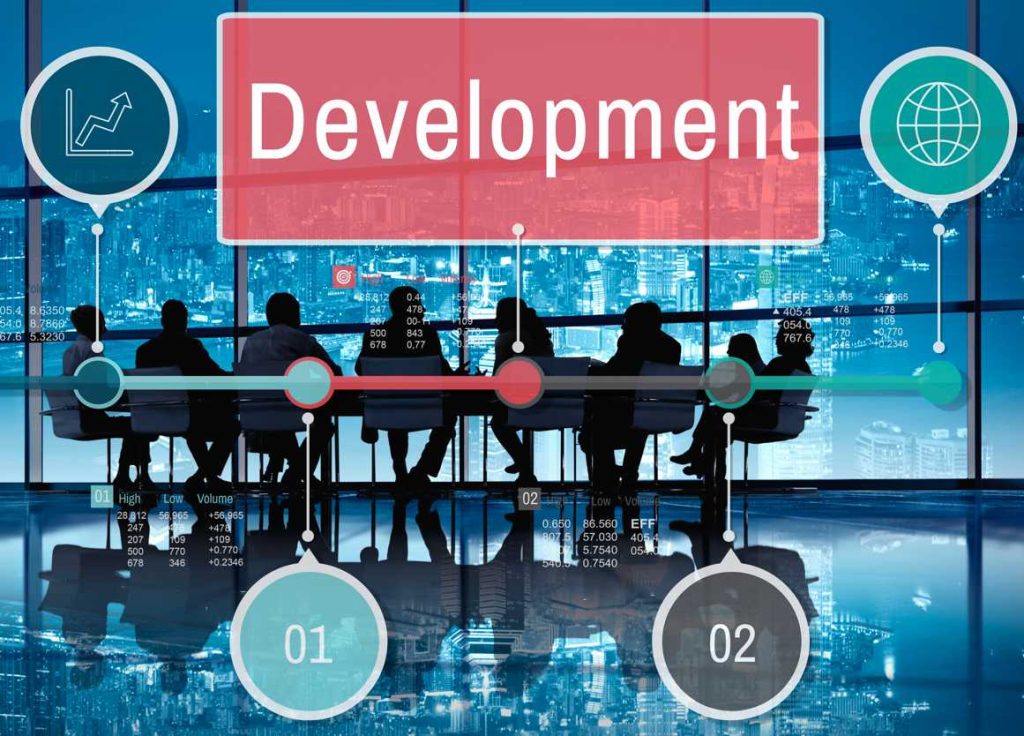 What are the Capabilities of GPT-4?
GPT-4 is a versatile AI model with a wide range of capabilities that have far-reaching implications across various applications.
Here's a quick breakdown of its abilities along with examples and related applications: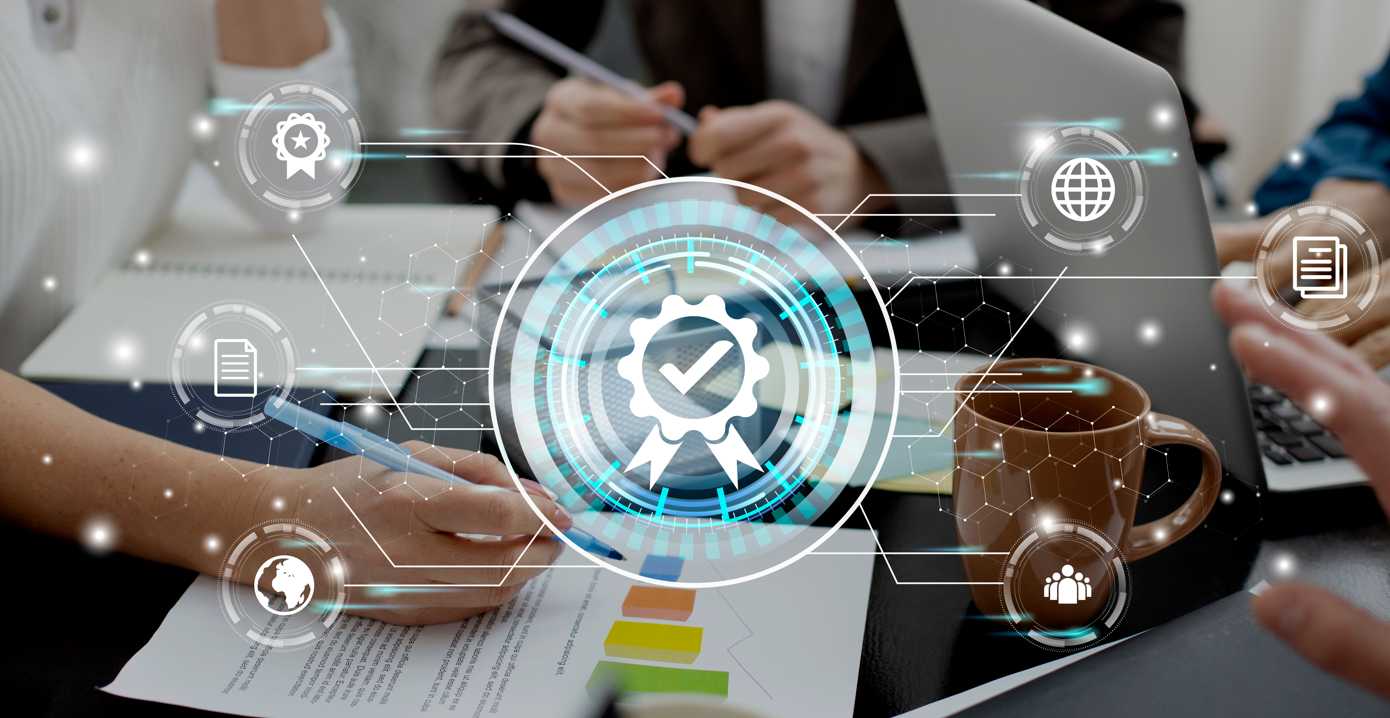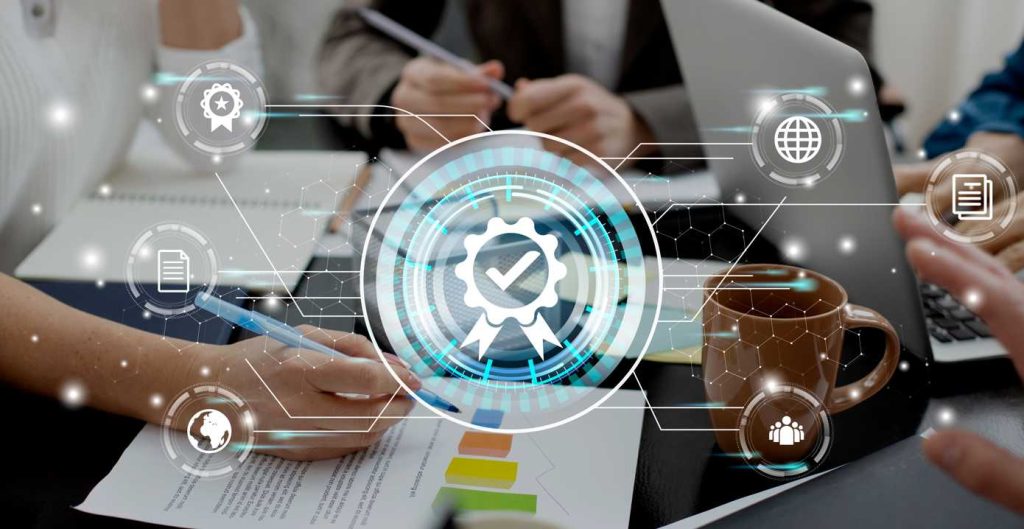 ✔ Natural Language Understanding
With an enhanced understanding of context, nuance, and subtlety in language, it excels in tasks like text generation, summarization, and translation. For example, it can handle complex instructions such as summarizing research papers.
Understanding natural language commands makes it a valuable tool for chatbots, virtual assistants, and customer support automation.
✔ Unique Content Generation
GPT-4 model can generate contextually relevant, human-like text. For instance, GPT-based Ai tools like GetGenie Ai which can create compelling product descriptions, blog posts, or marketing content in terms of marketing, copywriting, and journalism.
✔ Completing Sentences and Paragraphs
Adept at filling in missing information to complete sentences or paragraphs, it's a useful feature for auto-suggestion in writing applications like word processors, text editors, and messaging apps.
✔ Language Translation
Proficient in translating text from one language to another, it seamlessly breaks down language barriers. It's a go-to solution for online language translation services and international communication.
✔ Handling Ambiguous Queries
This model can disambiguate vague or unclear questions by considering context and offering relevant responses based on likely interpretations.
As a result, the GPT-4 model can be regarded as a powerful tool for internet search engines and virtual assistants.
✔ Sentiment Analysis
This advanced model can analyze text to determine the sentiment or emotion expressed. That marks it perfect for discerning whether a user's product review is positive, negative, or neutral.
It's also a game-changer for social media monitoring and brand reputation management.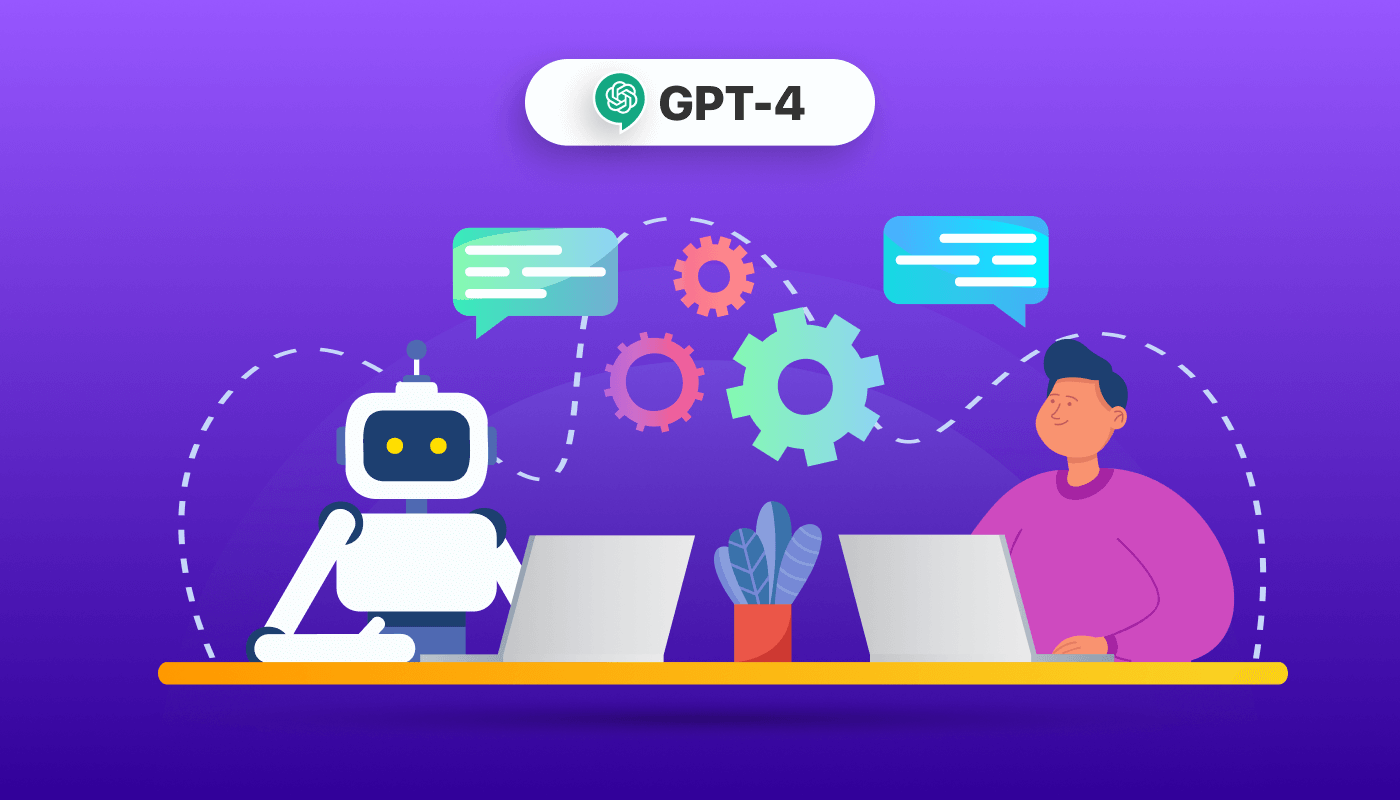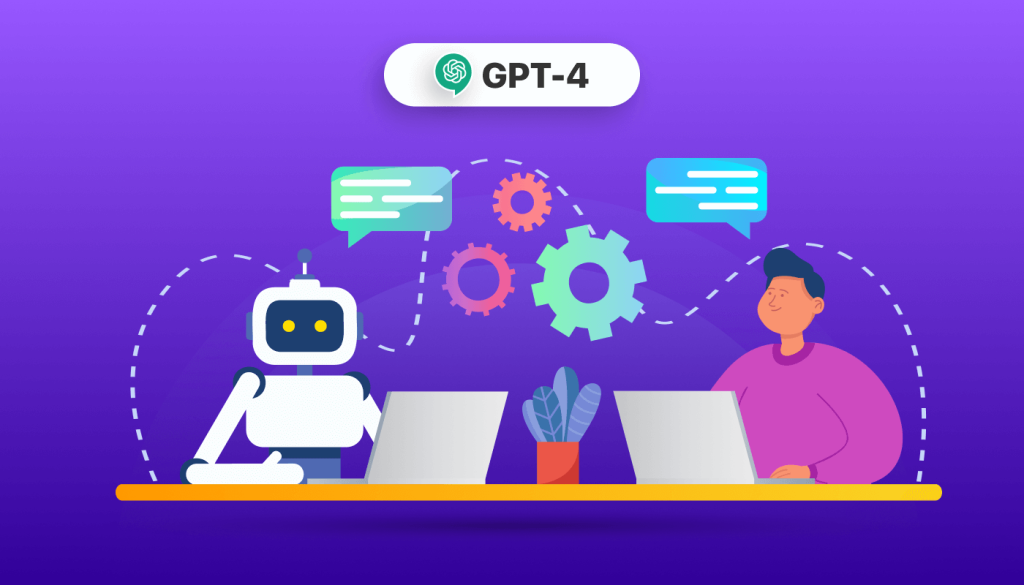 ✔ Multimodal Applications
Capable of working with various types of data, including text, images, and potentially other sensory inputs, GPT-4 is perfect for applications like image captioning and generating text from audio inputs.
✔ Contextual Reasoning
Excelling in understanding and maintaining context throughout a conversation, GPT-4 model integration can respond appropriately to follow-up questions and provide coherent answers. Virtual chatbots like GenieChat and automated customer support benefit greatly from this feature.
✔ Image and Text Integration
It can analyze images and generate descriptive text for numerous applications that require image recognition and captioning.
✔ Audio and Text Integration
With the ability to process audio inputs and provide text-based outputs, it's a valuable tool for transcription services and voice assistants.
Challenges and Limitations of GPT-4 (with Solutions)
GPT-4 is undoubtedly a powerful AI model, but it also faces several challenges and limitations, which are crucial to consider in its application and development.
Here's an overview of these challenges and potential ways to overcome them:
⭕ Data Dependency and Bias
One of the foremost challenges with GPT-4 is its reliance on the data it was trained on. This heavy dependency on training data can lead to the perpetuation of biases present in that data.
💡Solution
To mitigate bias, developers can curate more diverse and representative training datasets, employ debiasing techniques, and continuously monitor model outputs for biases.
⭕ Ethical Concerns and Misuse
Despite the measures to reduce ethical concerns, its capabilities to generate human-like text sometimes might be exploited unethically for activities such as generating fake news, deep fakes, or harmful content.
This raises concerns about the spread of misinformation, deception, and the potential to manipulate public opinion or cause harm.
💡Solution
Encourage ethical use through guidelines and regulations, monitor applications for misuse, and develop AI systems with safety features to prevent malicious use.
⭕ Lack of Common-Sense Reasoning
GPT-4, while impressive in many language-related tasks, may still struggle with tasks that require a deep understanding of common-sense knowledge or reasoning.
It may generate responses that lack logical coherence or fail to provide accurate answers to questions that rely on general knowledge or context.
💡Solution
Further research in AI is necessary to enhance common-sense reasoning, possibly through incorporating external knowledge bases or structured data.
⭕ Incomplete Understanding of Context
Another challenge is GPT-4's occasional inability to fully grasp the context of a given conversation or text. It might provide contextually incorrect or irrelevant responses, leading to misunderstandings or misinterpretations.
💡Solution
Continued research and development can improve context handling by refining the model's architecture and training techniques.
⭕ Long-Term Coherence and Context Retention
GPT-4 may struggle to maintain context and coherence in lengthy conversations or documents. It might lose track of the discussion's main points, leading to disjointed or contradictory responses over extended interactions.
💡Solution
Implement context management techniques, such as memory mechanisms or improved attention mechanisms, to enable the model to better retain and work with long-term context.
FAQs
Final Words
Time to wrap up.
We've discussed "how does GPT-4 work" along with its applications, challenges, and possible solutions.
In a nutshell, GPT-4 operates on deep learning and natural language processing principles, with its immense size and training data enabling human-like text generation.
However, responsible use and ethical considerations are also crucial in utilizing its potential for the benefit of society.
Overall, GPT-4 exemplifies the rapid evolution of AI, offering the promise of productive human-AI collaboration and a brighter future.