GPT 3 vs. GPT 4: What You Need to Know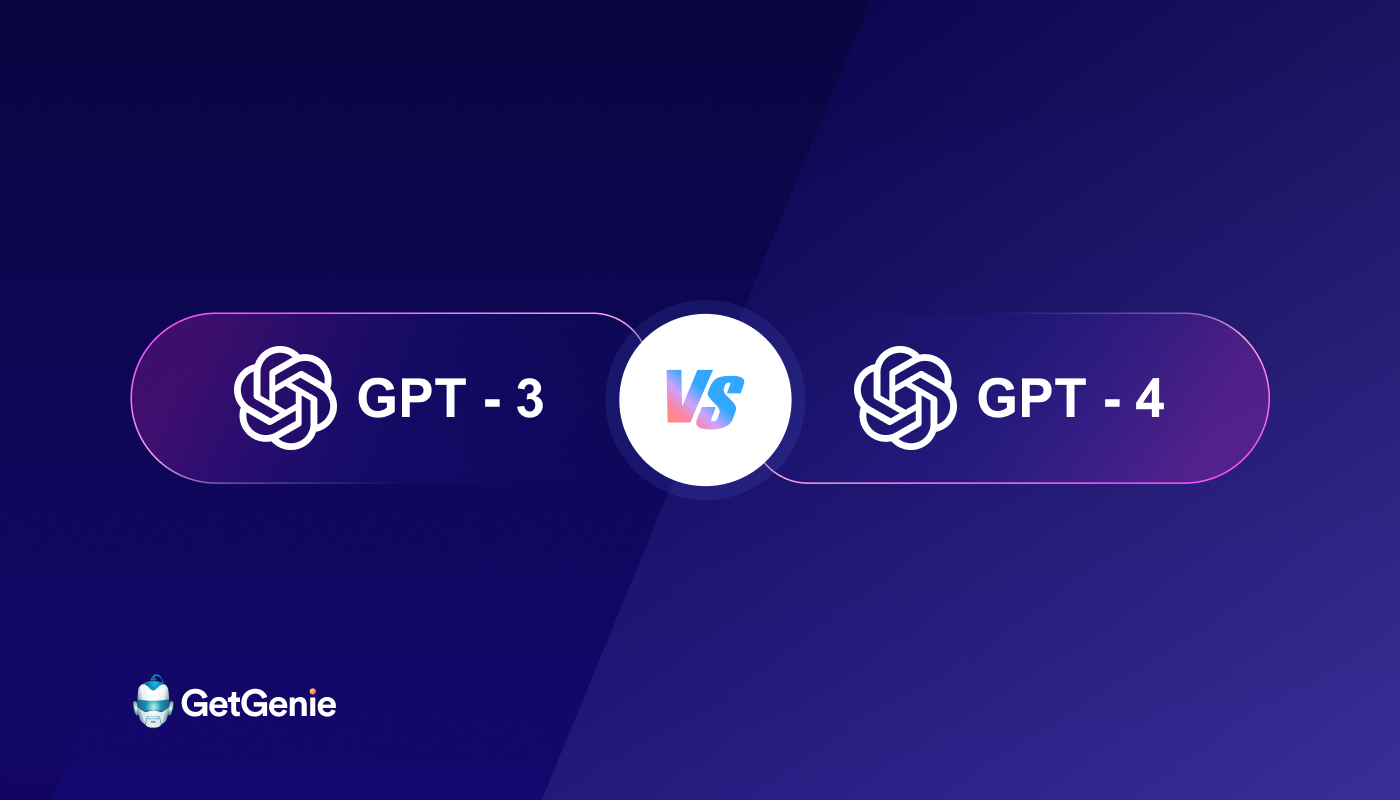 An insightful GPT 3 vs. GPT 4 comparison helps you to understand the progress of one language model over the other. However, after GPT-3, OpenAI has brought many new changes and improved the model. GPT-4 comes with those changes and improvements. So, GPT-4 is built with different strengths, capabilities, improved performance, and efficiency.
By measuring the performance of the old and the latest language models, you can choose the right model for a specific task.
Read this GPT 3 vs. GPT 4 blog, and learn the significant characteristics and advancement of these two popular versions of the GPT series.
What Does GPT Stand for?
GPT is a short form of Generative Pre-trained Transformer. It is a language model.
Or, it is a machine learning model that uses deep neural networks to generate human-like text. GPT helps in content generation, translation, question-answering, etc. OpenAI has discovered this popular model and trained it with a large dataset of text and code.
GPT is such a strong tool that it has changed how we interact with computers.
What is GPT-3?
GPT-3 is the third model of GPT. It was trained on a dataset of 500TB of text and code. So, GPT-3 became very powerful and could generate text that was indistinguishable from human-written text. The tool has amazed people with creative content and informative answers. Later, developers presented GPT-3.5, an improved form of GPT-3. However, the popular chatbot ChatGPT is the result of GPT-3.5.
What is GPT-4?
GPT-4 is the fourth model of OpenAI's GPT series. This model is a multimodal large language model. GPT-4 is more advanced and reliable than ever. OpenAI has released GPT-4 as the paid version of ChatGPT, known as ChatGPT Plus. It is still under development.
GPT 3 vs. GPT 4: The Differences
Though GPT-4 is still under development, it can potentially transform how we interact with computers. There are some core differences between the past version of GPT-3 and the latest GPT-4. We have outlined the differences here, have a look –
GPT-3 vs. GPT-4: Model Size
If you look at the GPT model sizes, you can see that OpenAI has trained them with really large datasets. But, How big is GPT-3? Well, it has 175 billion parameters. It was the largest language model available before GPT-4.
On the other hand, the number of parameters in GPT-4 is estimated to be 1.76 trillion. It has made the tool the largest language model ever created. This GPT model is over 10 times larger than GPT-3, and it is smart.
GPT-3 vs. GPT-4: What It Takes & What It Gives
GPT-3 takes text input and you can give textual input in any language. You can give text prompts, instructions, code, long content, etc., and ask for outputs accordingly.
Differently, as per OpenAI, GPT-4 can handle about 25,000 words of text. However, the system understands inputs in multiple modalities and takes images besides textual input. According to some users, it can provide codes to build a simple website by taking only a hand-drawn mockup. Also, it can help you to recreate small games.
GPT-3 vs. GPT-4: Information Limit
GPT-3 has information that has data up to September 2021. Any events, developments, or information after that date are not part of GPT-3's training data. If you look at GPT-3.5, it has information up to 2022.
According to the current information, GP-4 has broader general knowledge up to 2023. This is the safer and faster system and has great problem-solving abilities.
GPT-3 vs. GPT-4: Output Quality
GPT-3 is a conversational tool and is good at generating impressive content. The tool can create copies, long content, and answer questions. However, it lacks common sense and cannot think critically compared to GPT-4.
The output quality of GPT-4 is more accurate, collaborative, and advanced than the previous versions. It helps you to generate content, edit, and do repeated writing tasks smartly to lessen your pressure. GPT-4 can compose songs, screenplays, long-form content, etc. based on the textual inputs. Also, the tool creates captions for images, does classifications, and analyses smoothly.
GPT-3 vs. GPT-4: User Comparison
Many modern companies use GPT-3 to develop new and innovative products and services. OpenAI uses GPT-3 to boost its own products and services, such as ChatGPT and DALL-E.2. Google uses GPT-3 to upgrade the accuracy of its search results. Moreover, many popular AI writing tools are also powered by GPT-3. For example- Microsoft's Bing chat service, the excellent SEO-optimized content generator GetGenie AI, Grammarly, and so on.

On the contrary, the list of GPT-4 users is still unknown. As the development process is still running, people cannot widely use the tool yet. However, OpenAI is utilizing GPT-4 to fuel the new ChatGPT plus service. Hopefully, DALL-E.3 will be also available to GPT-4 in the future and people can convert ideas into images easily.
Pricing System
GPT-3 and GPT-3.5 are free. You can use free ChatGPT online to generate content. It will give you all regular model updates without purchasing any plan.
GPT-4 costs $20 per person per month. This plan will provide you with advanced data analysis, plugins, early access to beta features, along the benefits of the free version.
A Quick Comparison Table
| | | |
| --- | --- | --- |
| Features | GPT-3 | GPT-4 |
| Modality | Unimodal (text only) | Multimodal (text and images) |
| Accuracy | Less accurate | More accurate |
| Applications | Over 300 apps | Unknown, API available |
| Training data | 175 billion parameters | 1.76 billion parameters |
| Size | 17 gigabytes | 45 gigabytes |
| Prompt length | 4,096 tokens (max) | 8,192 tokens (max) |
| Speed | 10 billion tokens per second | 100 billion tokens per second |
FAQs
Wrap-Up
So, we broke down the key details of GPT 3 vs. GPT 4. Hope you have now clear ideas about these GPT models.
Among modern businesses, writers, researchers, artists, and others, GPT has gained much popularity. Developers have already designed several writing assistants, chatbots, and other Ai tools using GPT-3 and GPT-3.5. Now you can also look forward to seeing the magic of GPT-4.
Important to note, GetGenie generates content for your writing tasks by leveraging the GPT language model of Open AI.