[Announcement] GetGenie Adopts Advanced Text-DaVinci-003 Model Launched by OpenAi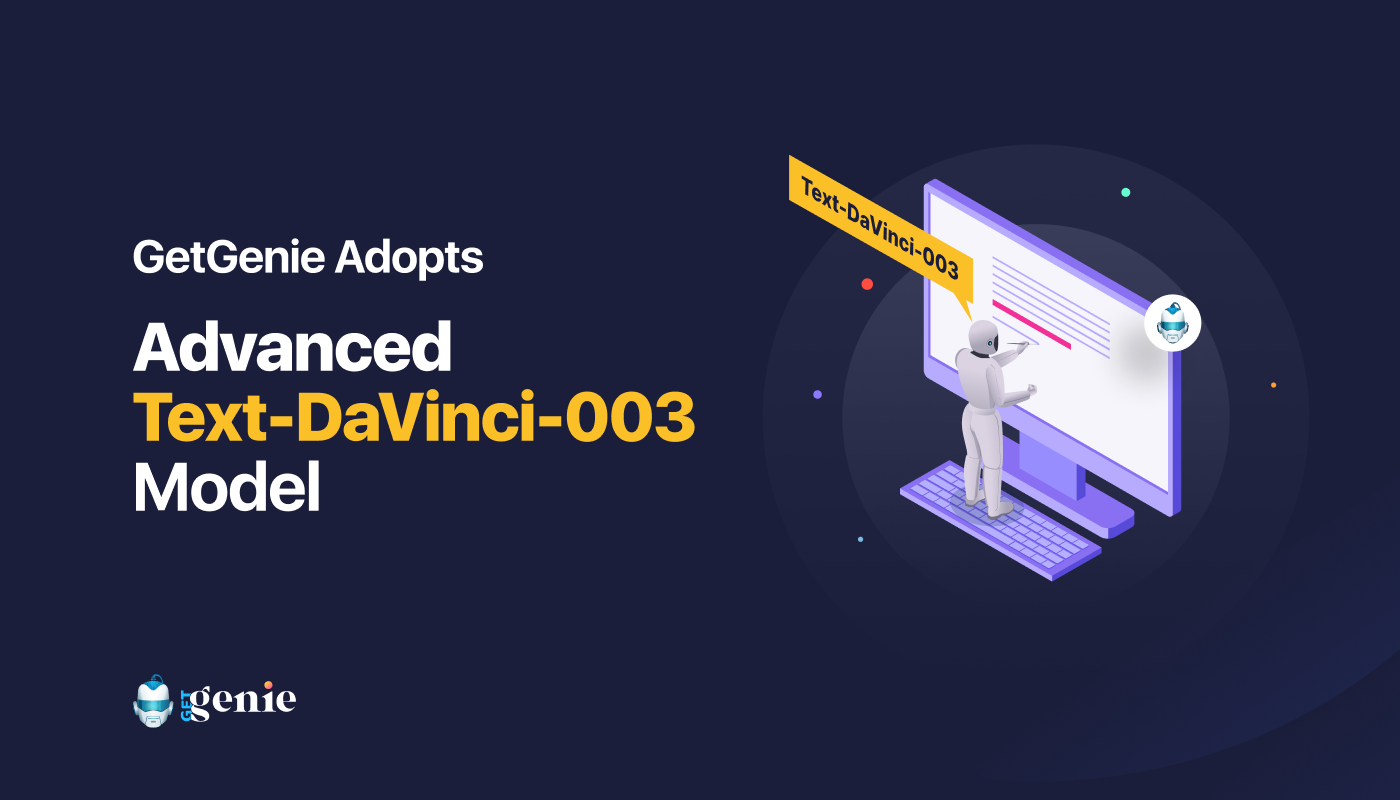 Just a few days back on 28th November, Open AI announced the launch of its newest InstructGPT model text-davinci-003. And the glad tidings is that GetGenie embraced it soon after the release.
Unlike the text-davinci-002 model, the text-davinci-003 model is an advanced reinforcement learning based on a human feedback model requiring minimal supervision. This latest model, developed by Open AI is capable of handling complex instructions and producing longer-form content better than before.
GetGenie with Text-DaVinci-003:
With GetGenie adopting text-davinci-003, it's now able to generate content with little instructions. And the output generated is way more improved and optimized! When in-depth knowledge about a subject matter like paragraph summarization or narrative content is required, this model will come in handy.
At this moment, you must be itching to have a glimpse at the text content generated by GetGenie availing text-davinci-003 model, right? Take a look at the screenshots below to get hold of how GetGenie produces content with the stated model.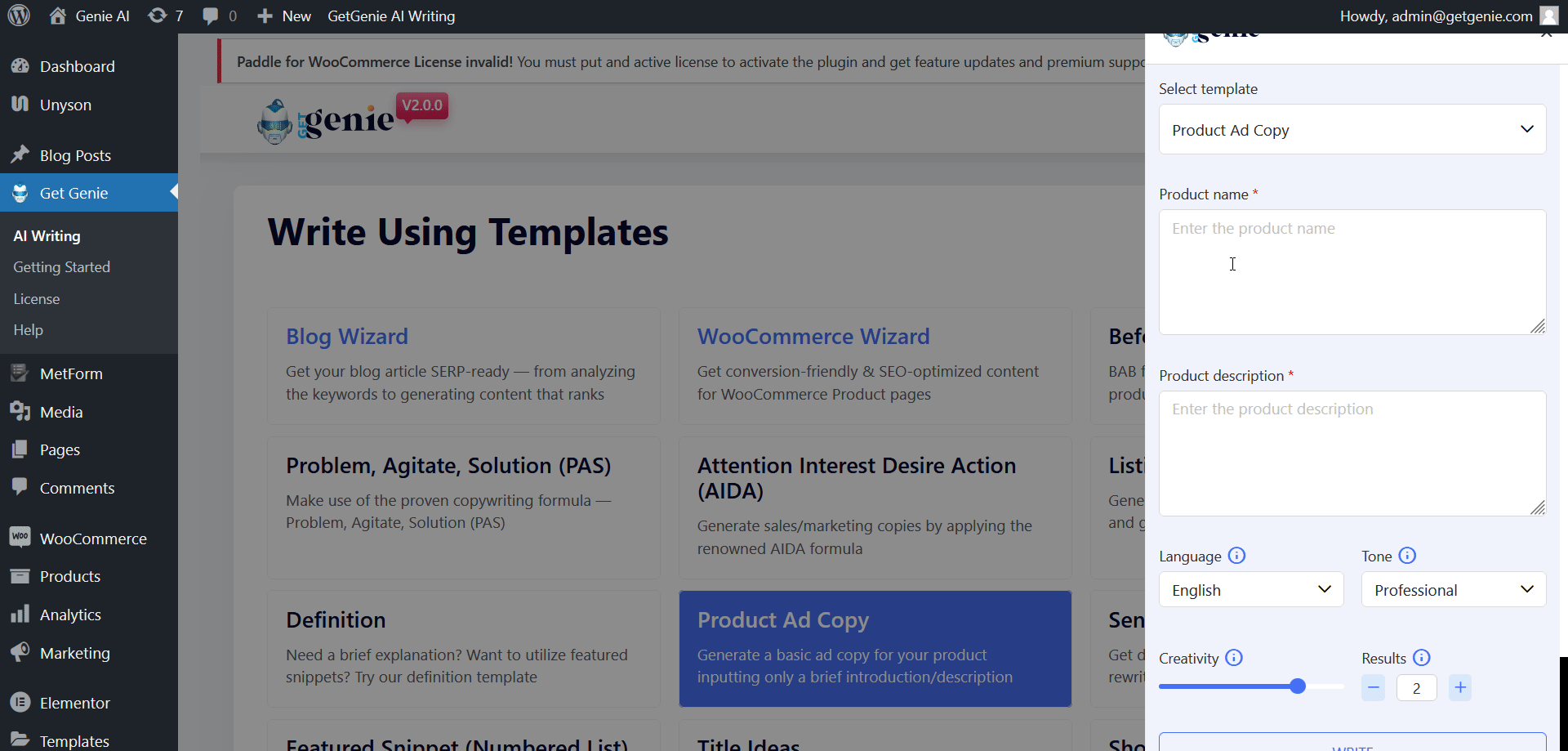 The conspicuous aspect of the above product copy is that it's concise and succinct but compelling and hook-grabbing. The text-DaVinci-003 model has the power to generate this type of enhanced output is because it was trained with a larger dataset.
On top of that, this model has a better grasp of natural language instructions. GetGenie by availing of this advanced model can produce detailed responses based on the given input. That's exactly what is the secret sauce of GetGenie!
If you want to take full advantage of text-davinci-003, look no further than GetGenie. This AI Content & SEO tool will ensure that all the capabilities of davinci-003 are utilized.
Concurrently, it will generate all sorts of content that you may wish for, including blog posts, product ad copies, and social media posts. So, ready to pick up GetGenie and make full use of the features of text-davinci-003 model?