Ai SEO: A Complete Guide to Power Up Content Creation and Optimization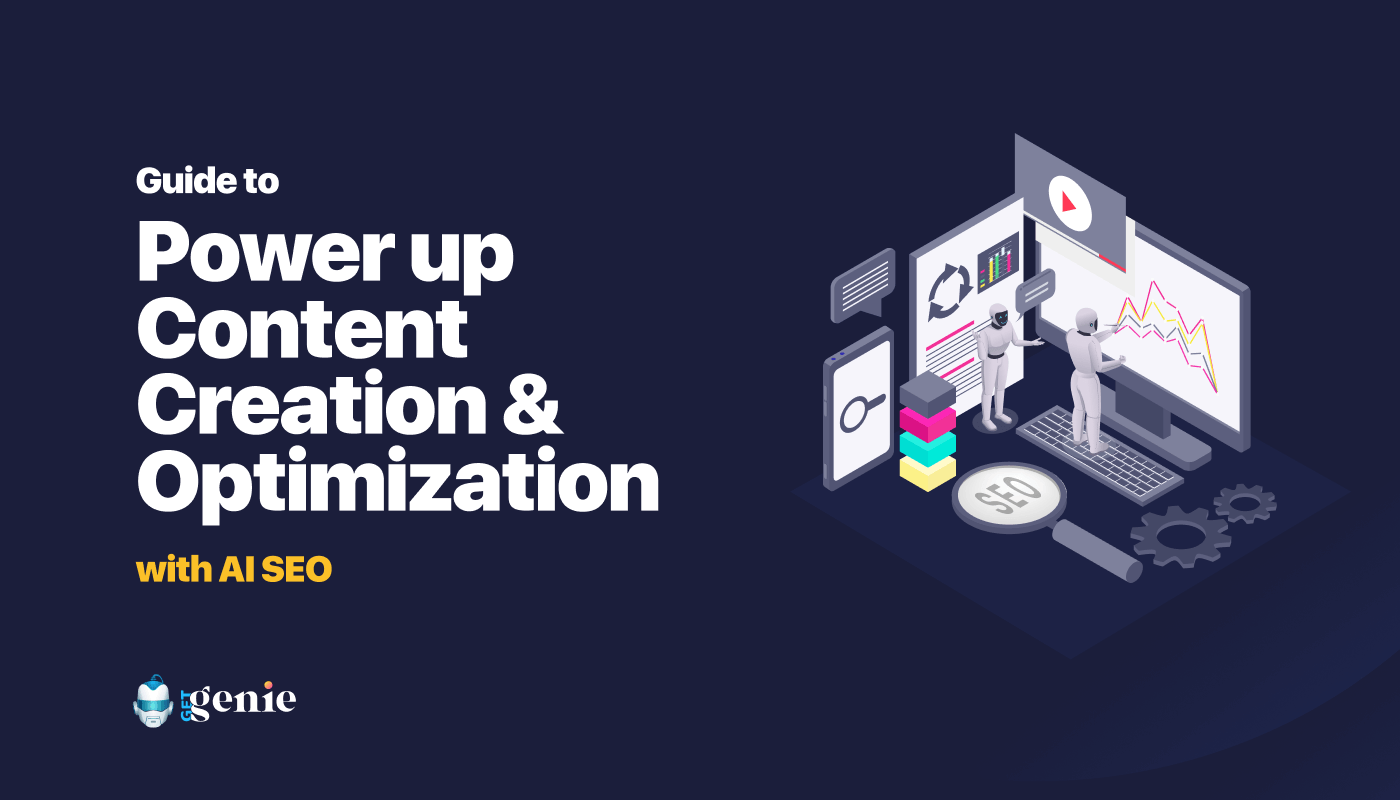 Artificial Intelligence is ruling over the world for easier and quicker task completion. The scenario is not different for content writers and marketers. Now they are relying on AI SEO or AI-powered SEO tools for faster content generation and optimization.
Especially for those who need to handle multiple sites at a time. Sometimes ranking failure can be the reason for this turnover as AI SEO also assist them in that.
But still, some writers feel uneasy diverting from manual writing to AI writing. If you are like them, then read this blog thoroughly till the end. Because this blog will bring more light to why you should use AI SEO tools and how these can simplify your content creation and optimization task.
What is AI SEO?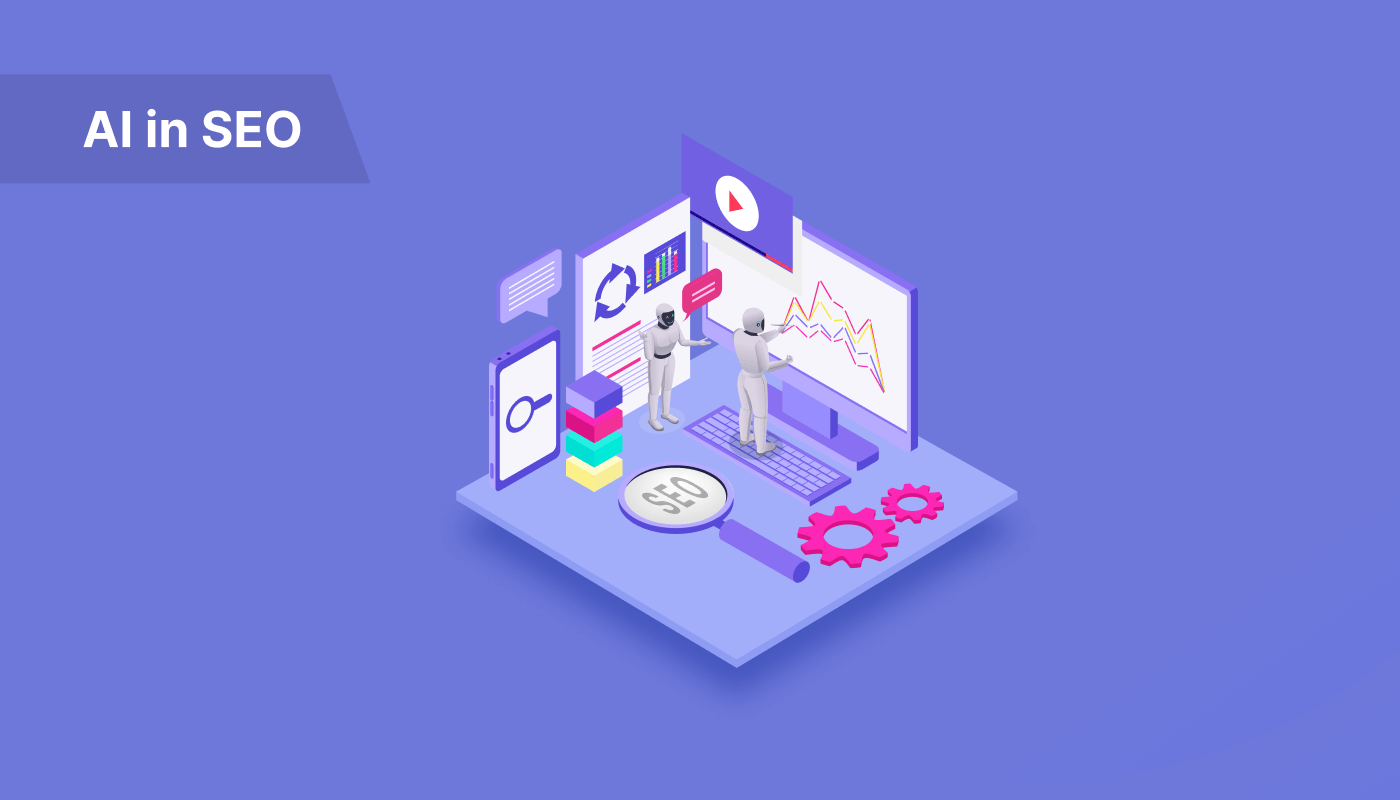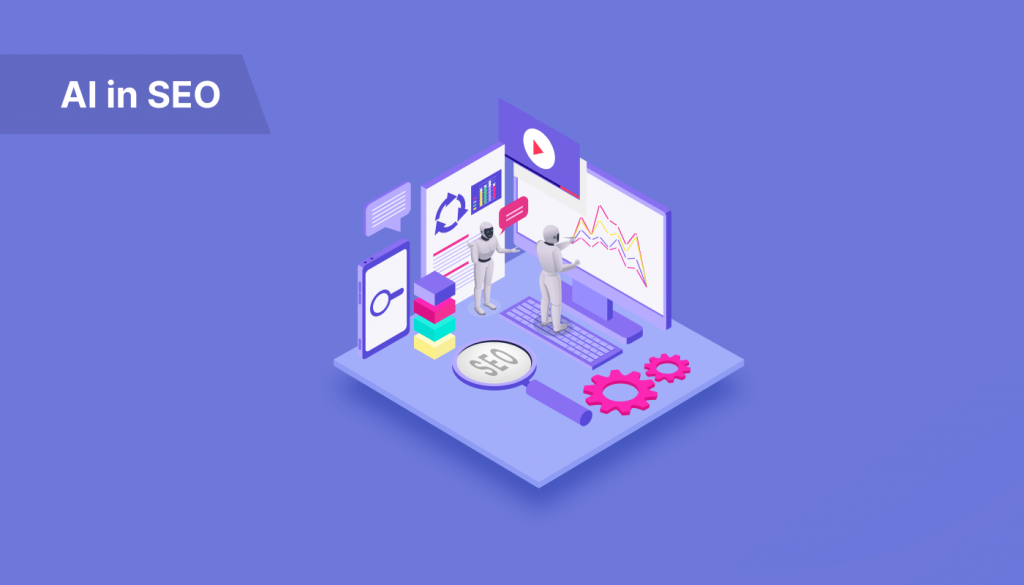 AI SEO indicates the use of Artificial Intelligence tools to optimize content that will help web pages and websites rank on the first page of the search engine. This eventually increases the traffic of a website or webpage by investing minimum effort and time.
In one sentence AI SEO means, "Easily get ranked on the search engine by utilizing AI SEO tools for content creation and optimization".
Why do you need AI for SEO?
AI is taking over the World. In the case of content marketing, it is no different. More than 80% of marketers are getting positive changes in content marketing after utilizing AI for content creation and optimization.
Now if you didn't use it before, you might be curious about what benefits it offers that are bringing positive impacts. Actually, the reasons behind these positive impacts are getting trending and high volume keywords, and on-page SEO scores through Artificial intelligence.
Besides, this is not all. Artificial Intelligence also provides SERP analysis data automatically with a single click which saves your time and energy. Moreover, you can find out the content gap that will keep you ahead of your competitors, and also, you can write blog posts faster using AI tools.
On top of that, AI smoothens the user experience by offering a voice search option. Because of these reasons, the number of AI adopters is increasing day by day.
Now is the time to know how AI can power up content optimization. Don't stop digging if you want to know how exactly this lightens up the whole process.

How can you use AI SEO to power up content creation and optimization?
Artificial Intelligence can facilitate SEO in many ways. Here are some ways of powering up content creation and optimization through Artificial Intelligence:
Trending and high search volume keywords suggestion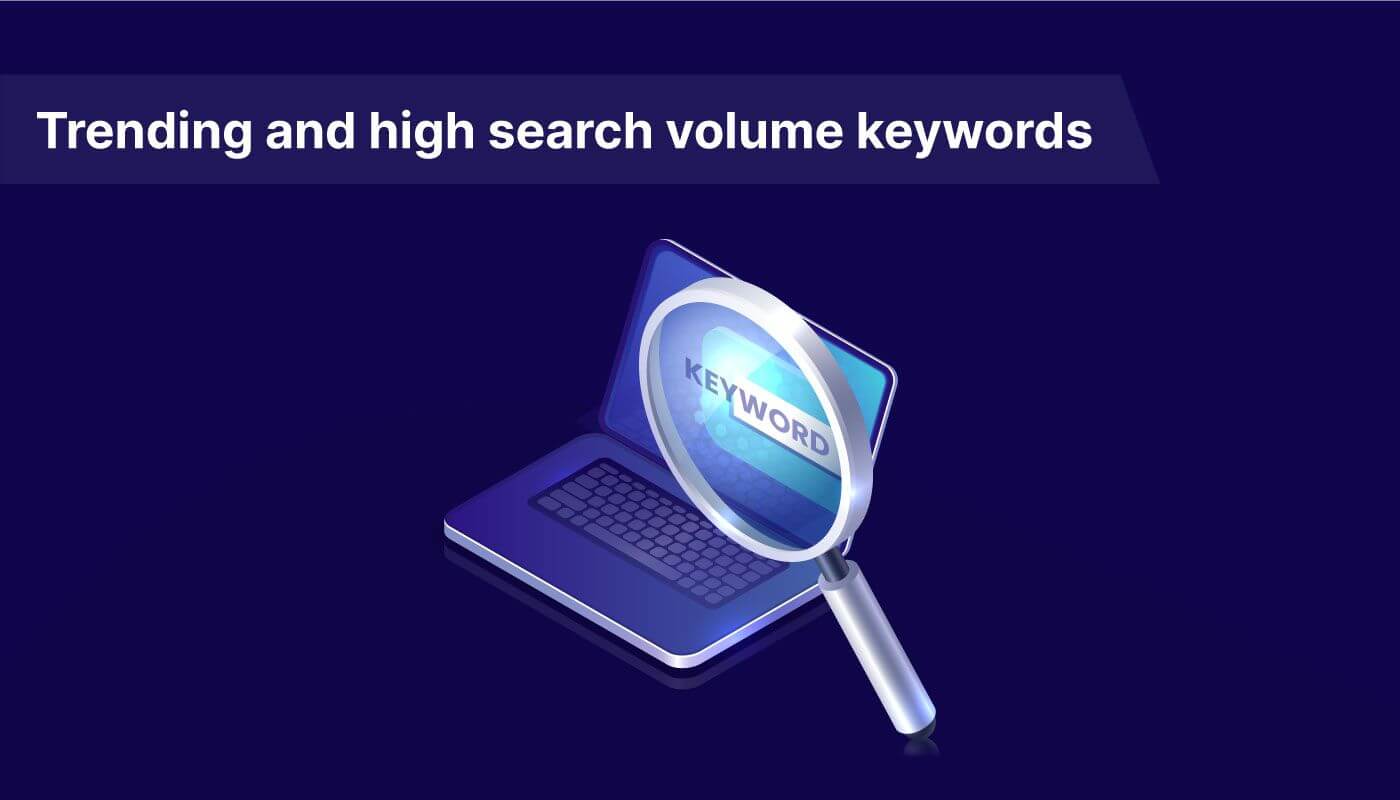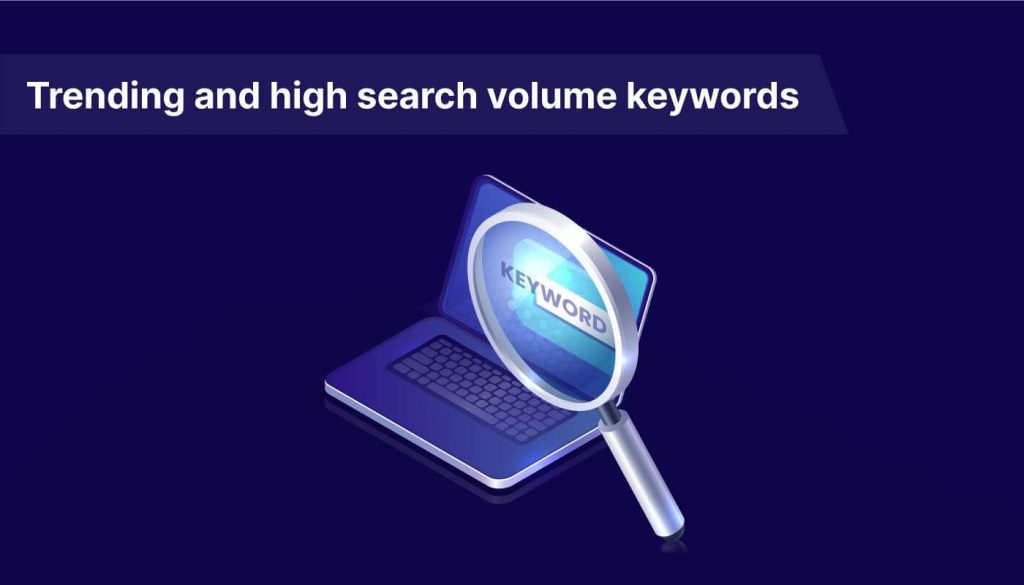 Keywords are the heart of your content. You won't get any organic traffic if you don't use keywords on your content. But, only using keywords on your content won't add any extraordinary results. You need to use keywords that are trending in your target market and also, have high search volume.
AI SEO tools automate the keyword research process and make it super easy to find out trending and high search volume keywords. Besides, you can figure out trending and high SV keywords within a few seconds by using these tools. This is quite impossible for a human being regardless of how expert he or she is.
For instance, GetGenie AI has a dedicated template called "Blog Wizard" for doing keyword research, SERP analysis, title generation, intro creation, outline selection, and one-click blog generation. You can easily select the most suitable keyword for your content with this template.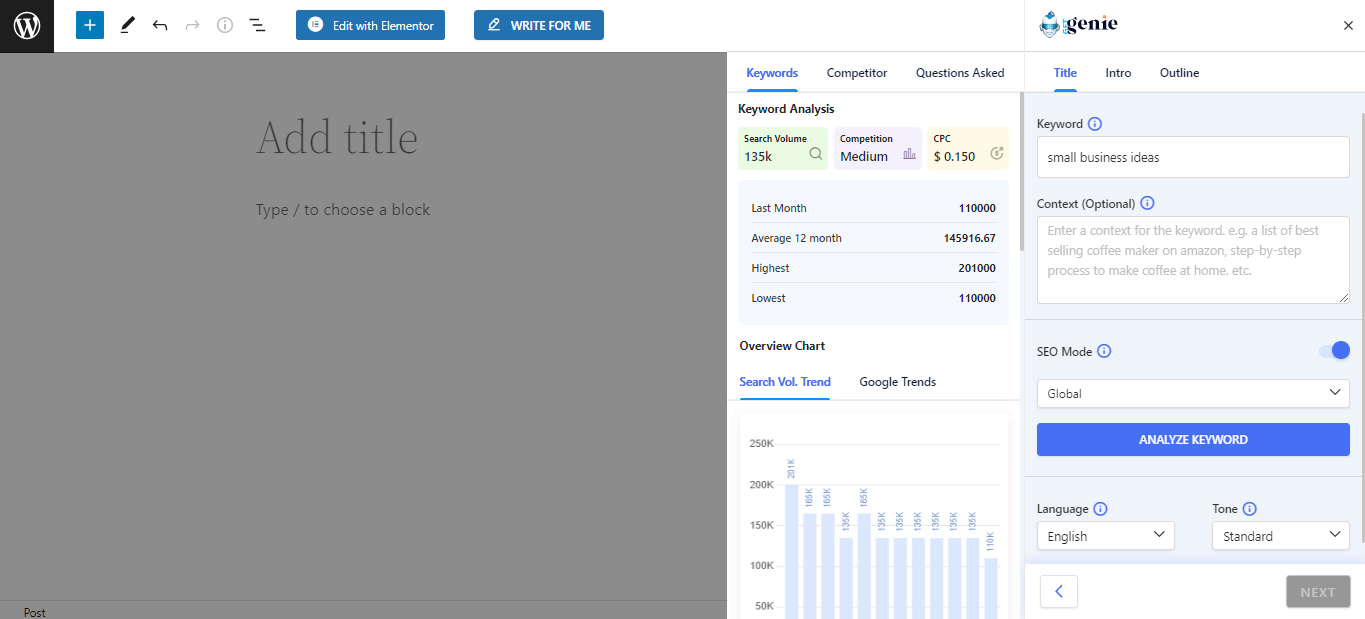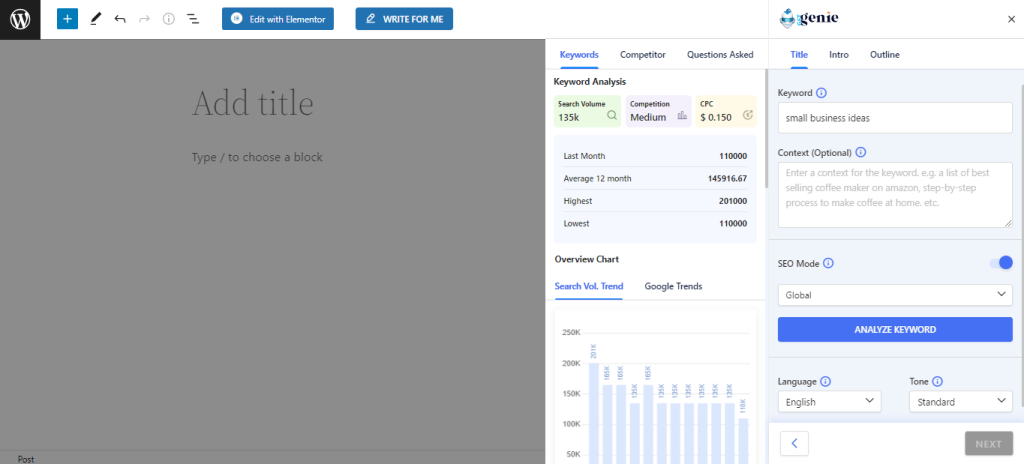 Fast meta description and content generation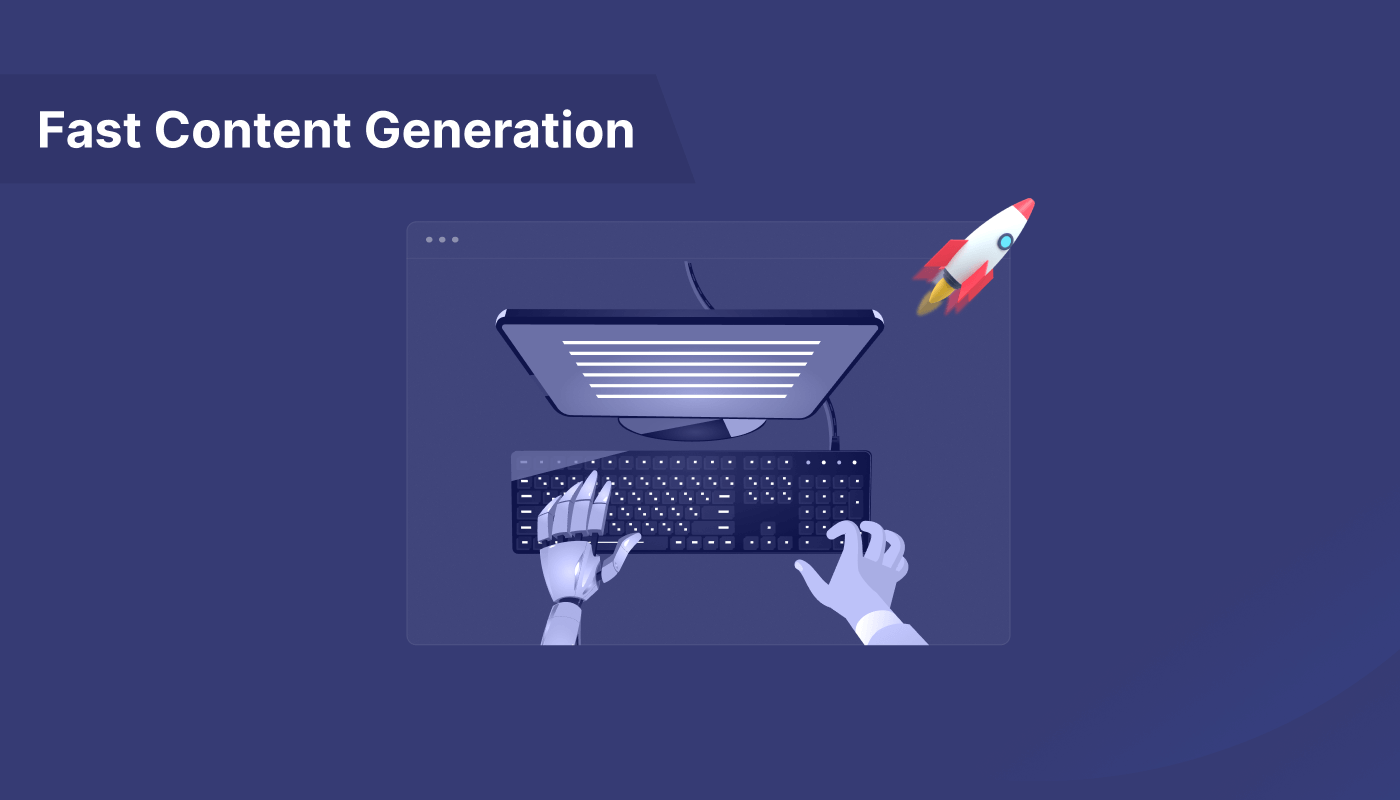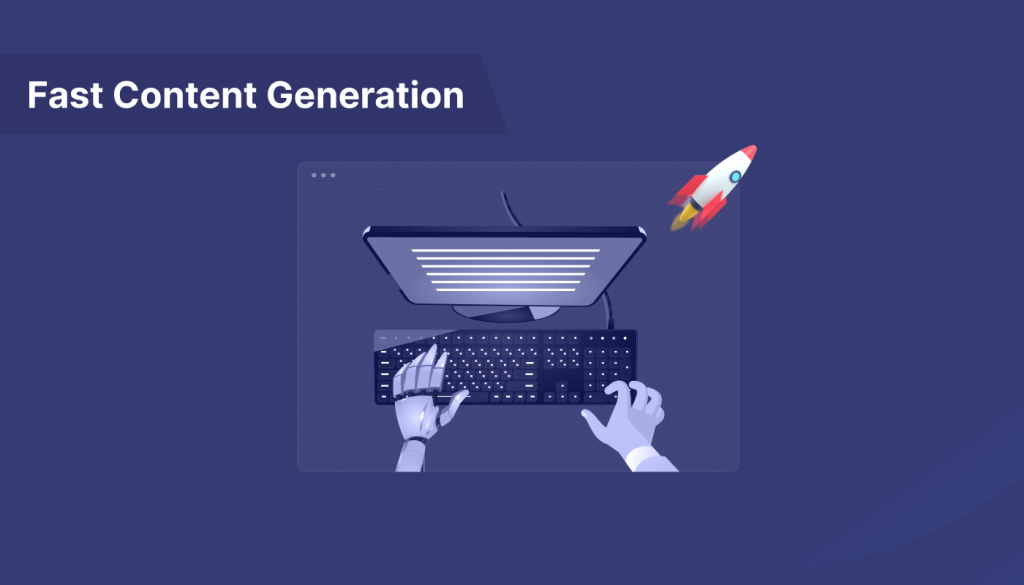 Artificial Intelligence not only helps to discover trending and high search volume keywords but also generates meta descriptions and content in the blink of an eye. As a result, content writers and copywriters don't need to spend hours on content generation. They can put their saved time into doing other marketing activities.
Moreover, it is extremely beneficial for those marketers who have to work on multiple sites. Usually content of 1500 words takes 3 to 8 hours to write. However, it varies depending on the skills and experience of writers. But still, manual content writing takes time.
So, if marketers use AI-powered SEO tools, then they can easily rank their content on search engines by putting in less time and effort. Still, have doubts regarding ranking possibilities of AI-Generated content? Read out the blog, does AI generated content rank on search engines?
On-page SEO score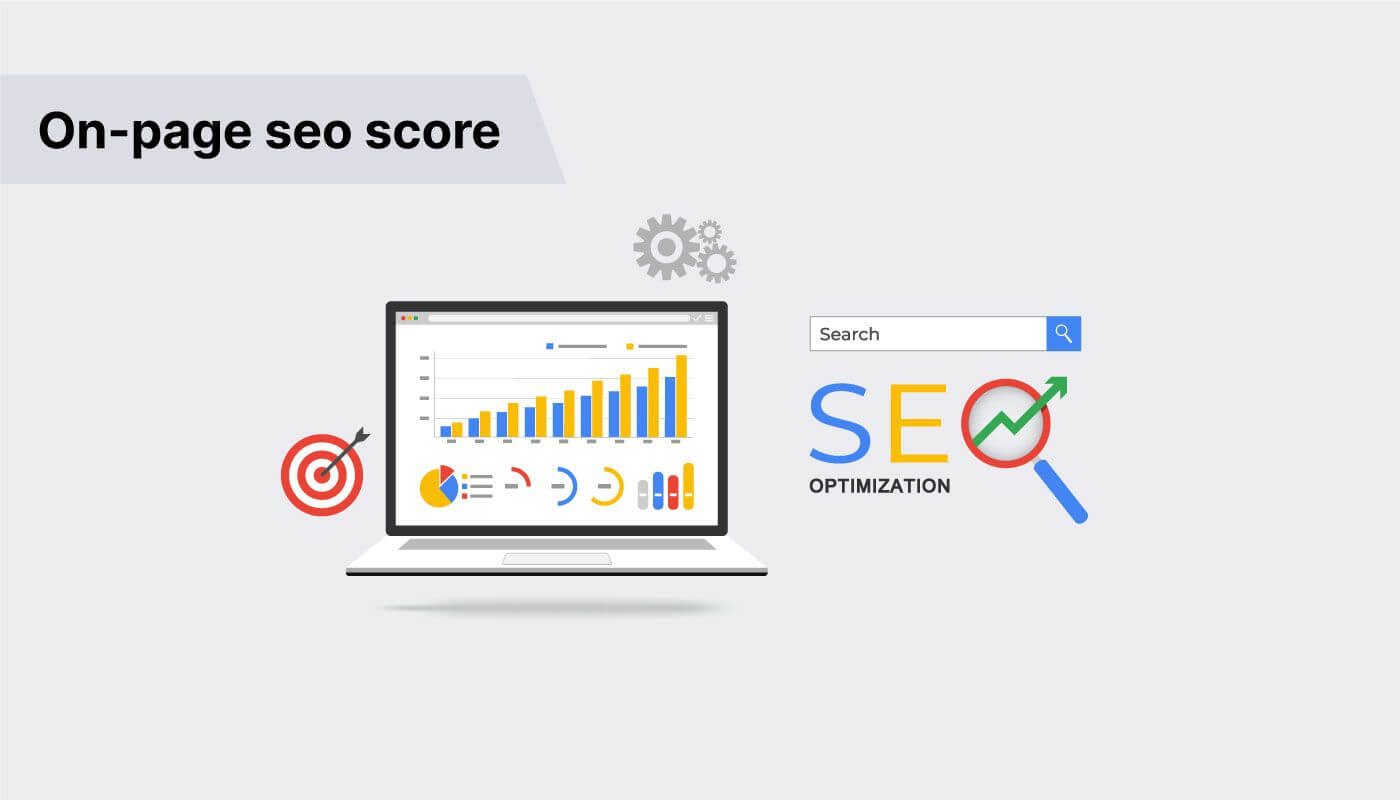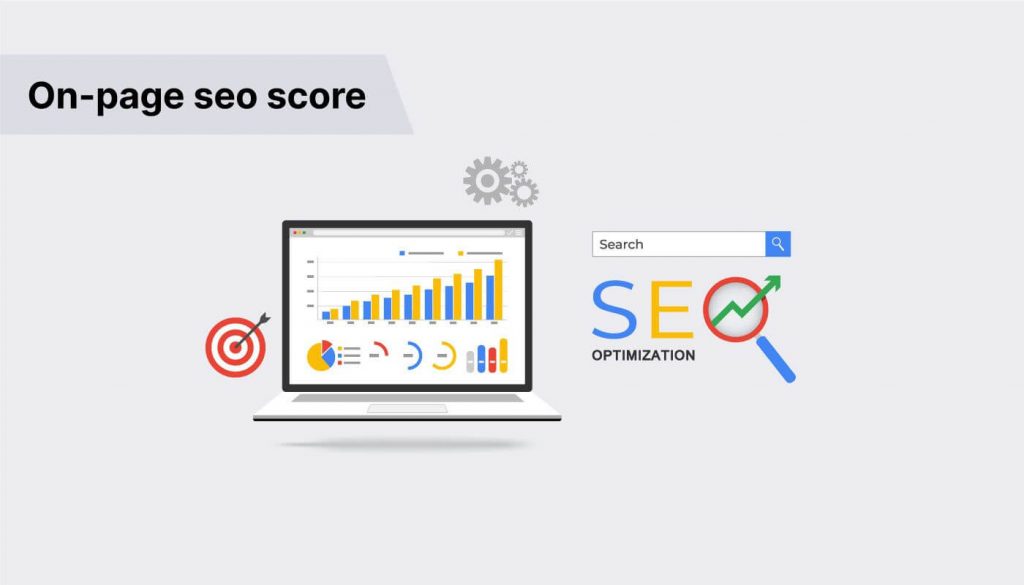 Artificial intelligence not only generates and optimizes your content but also shows scores for on-page SEO for generated content. This will assist you in properly optimizing your content. The main benefit is after each optimization, the on-page SEO score will change and you will know how to optimize it more for getting the best result out of your content.
This helps you to rank on the search engine which will draw traffic to your website.
SERP analysis data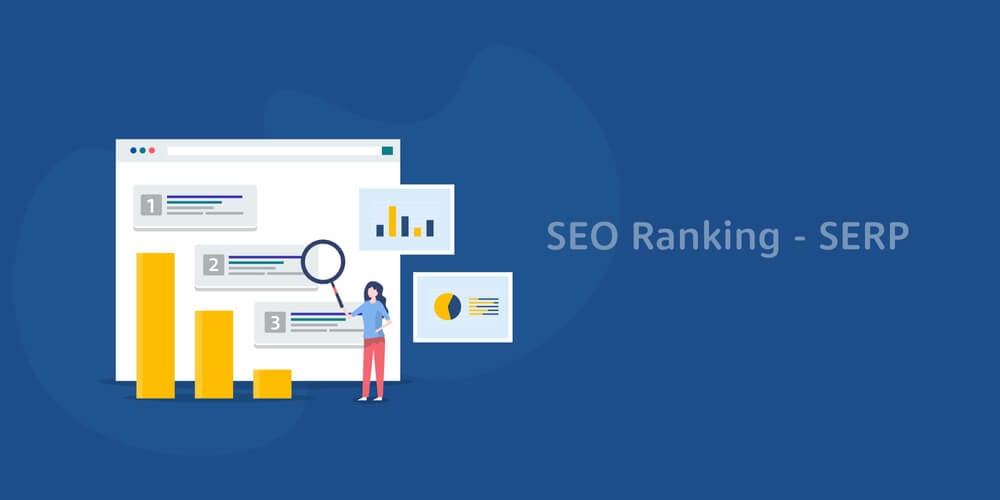 To rank on the search engine, you need to analyze the search engine. For example, what your targeted audience what to see, what they search for, how many backlinks and traffic of ranked keywords, etc.
The exciting news is out of one box you will get all these SERP analysis data if you use AI tools like getgenie.ai. In this case, if you don't use the AI tool for content optimization, then you might take days to find out these data.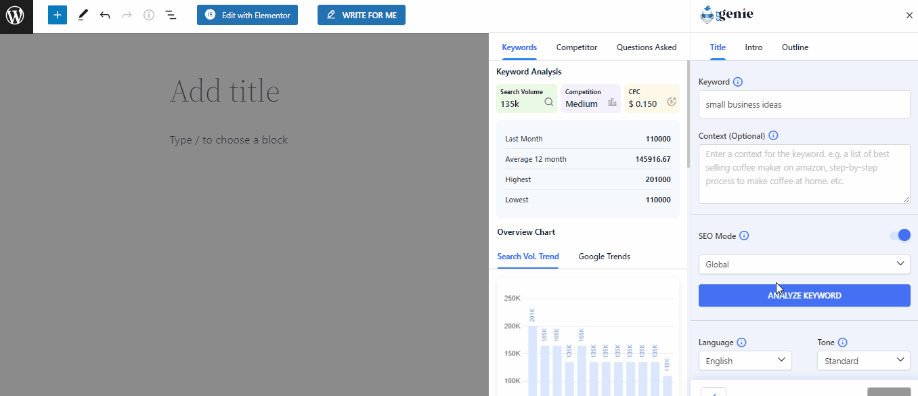 Relevant Quora and Reddit questions
Now you don't need to search for the related Quora and Reddit questions on your own. Some AI SEO tools will show relevant Quora and Reddit questions related to your keywords and topics. This will reduce the time that you had to put in searching for relevant questions to promote your content on those Q&A websites. For example, the GetGenie AI writing assistant assists you in viewing all the related questions by fetching the competitor analysis data.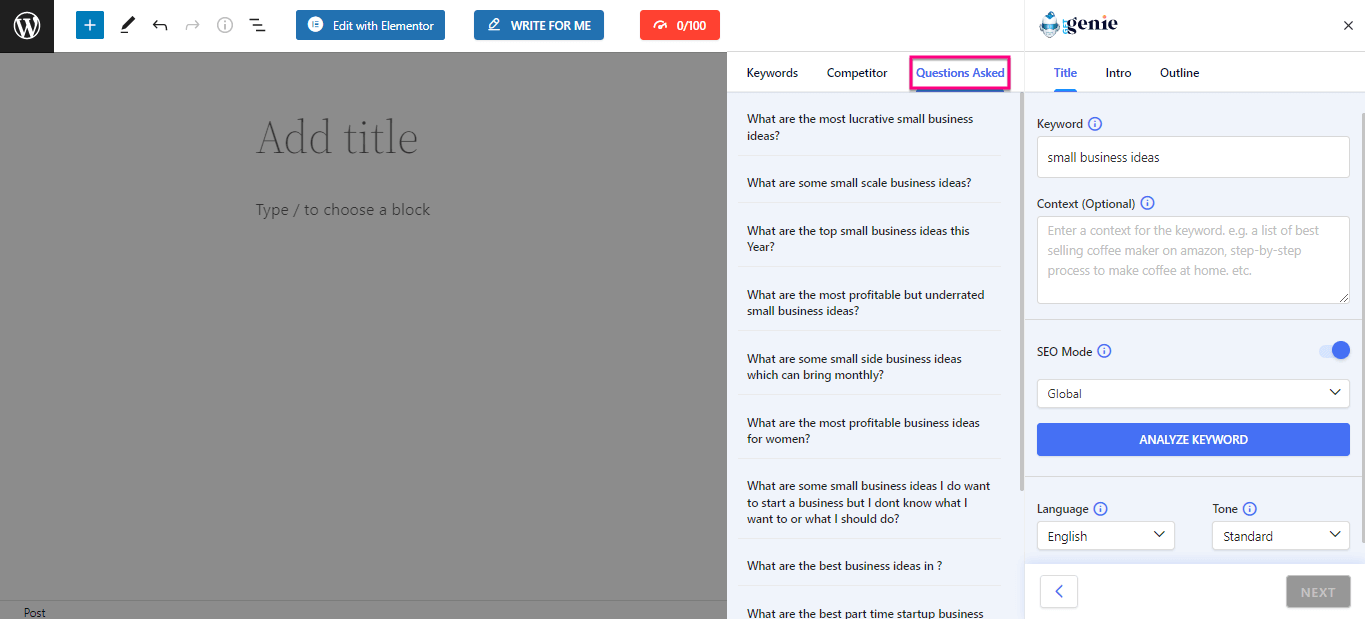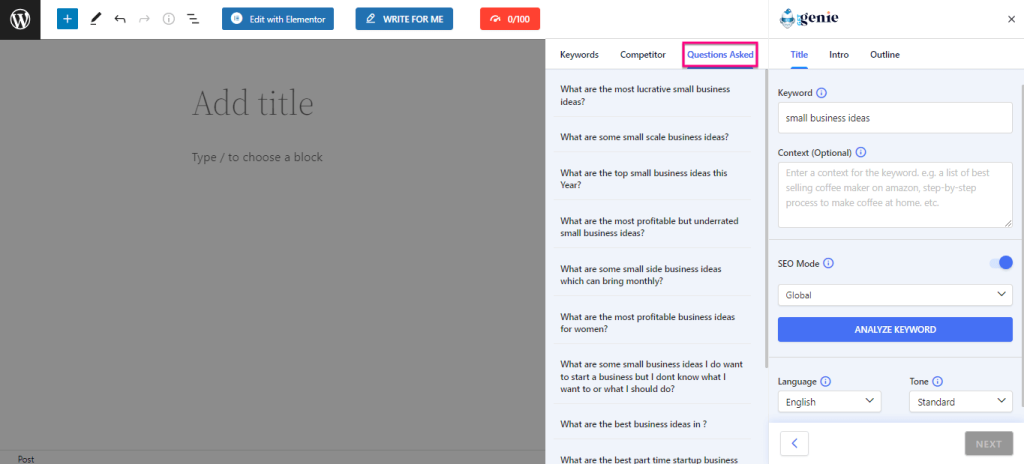 As a result, you will get more traffic by putting less time into content marketing. This is a huge facility for content marketers and content writers.
Still, confused about whether AI SEO is worth trying or not? If yes, then check out AI Content Writing Tools: Are they Worth Trying out?
What is the market size of AI software?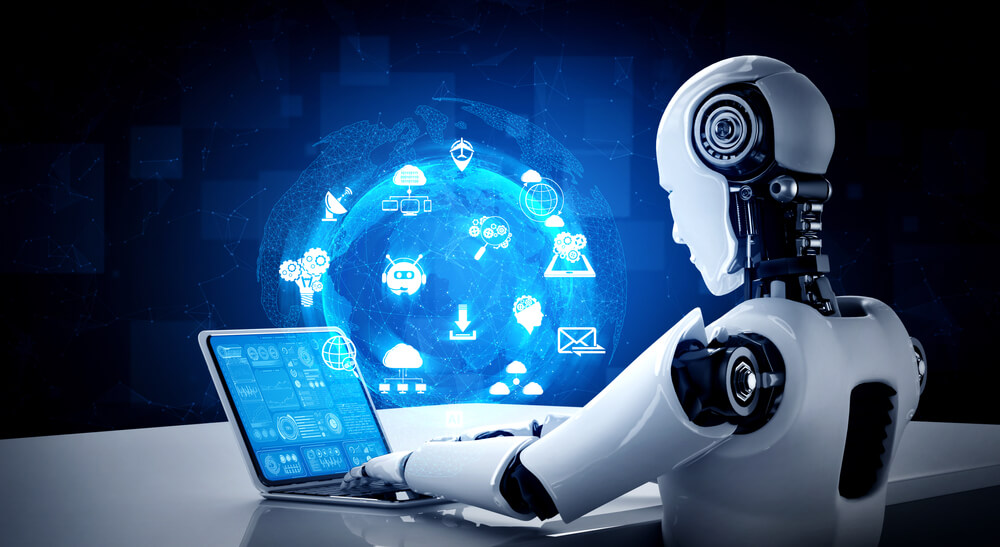 The market size of AI software is expanding day by day. Some recent research shows how fast AI software adopters are increasing.
In 2021, the worldwide market size of Artificial Intelligence tools was 34.8 billion US dollars. It is predicted to increase three times higher than 2021 within the next five years. The accurate volume of AI software market size in 2025 is 126 billion US dollars. Source- Statista.com
This proves how much people are diverting towards AI-powered tools. But there are definitely some reasons behind this diversion. The main reason is people are getting benefited from implementing AI in their businesses.
Another research by Statista found that, "30% of AI users have seen a 6-10% increase in revenue after using AI SEO tools in their businesses".
Here in the race of AI adopting technology, North America will be in the first position where the Asia Pacific and Europe will battle for second place. Nevertheless, the United States, China, and the United Kingdom will be the leaders in this AI market.
All these data indicate how fast people are adopting AI tools that tend to make their lives easier.
Power up content creation and optimization with AI
AI-powered SEO tools like getgenie.ai are tremendously facilitating content creation and optimization activities. Where a writer needs 4-5 hours to write a quality blog of 1500 words, now they can do it within one or two hours. Besides, their blogs will be finely optimized for SEO.
That's why it is high time to turn to AI SEO tools. Otherwise, you will lag behind your competitors. Regarding choosing an AI-powered SEO tool, you will find many in the market such as GetGenie.AI.
So, make use of these Artificial Intelligence tools and scale your content creation and optimization process faster than ever. This not only saves your time but also energy that you can invest in doing other marketing tasks.