Content Optimization for Conversions: 10 Strategic Steps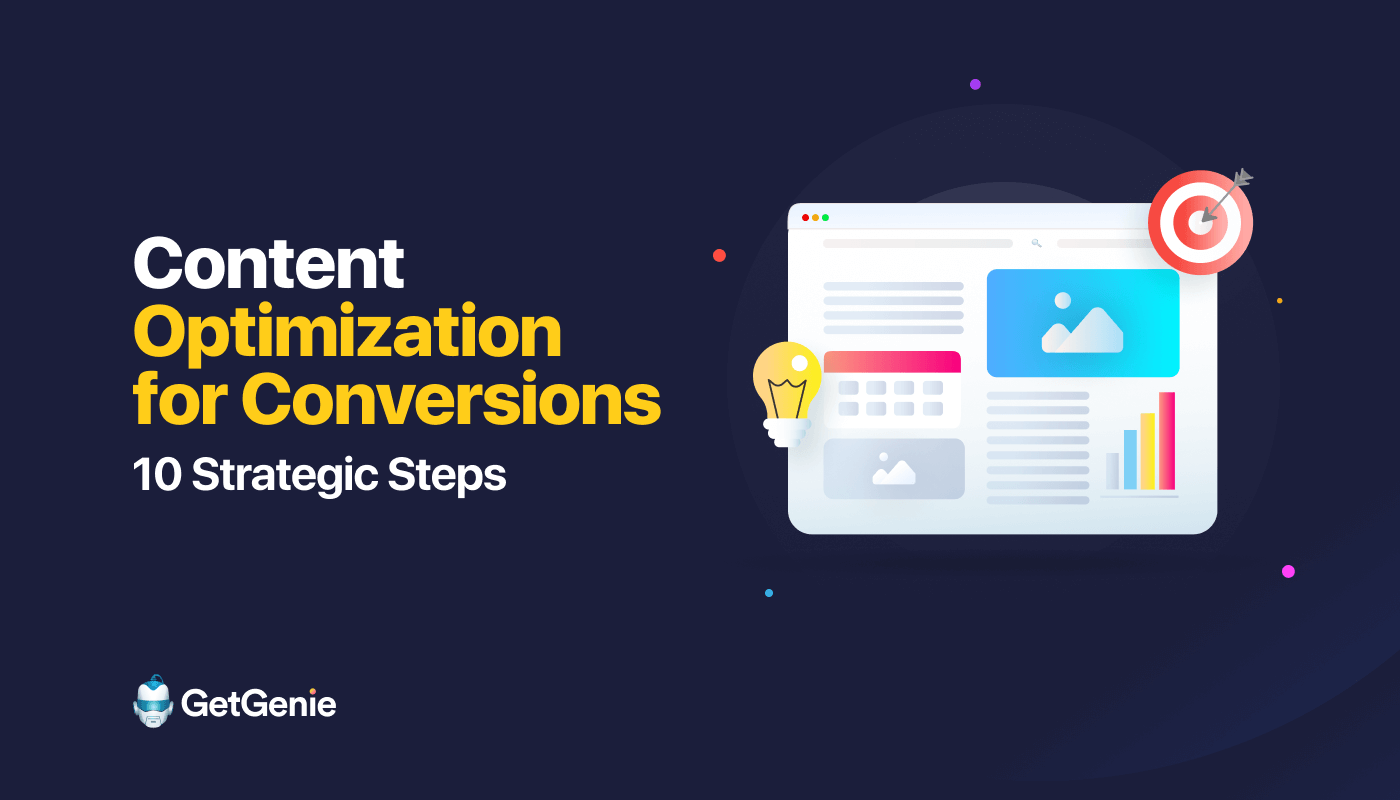 Do you find yourself consistently attracting visitors to your website, only to discover that the majority of them are not engaging in the desired actions you had hoped for?
Frustrating, isn't it?
This is where content optimization comes into play to turn your visitors into desired conversions. Content optimization is a powerful way to drive real results by employing strategic techniques.
In this guide, we're going to reveal 10 strategic steps that will enable you to optimize your content for conversions like never before to increase customer engagement as well as leads and sales.
Let's dive into it!
Understanding Conversion Rate and Content Optimization
In this digital marketing era, only attracting visitors isn't enough. So, you have to work to convert your visitors into paying customers, followers, subscribers, etc.
In that case, conversion rate and content optimization are two vital factors that can elevate or smash the success of all of your efforts on your website.
Conversion Rate: Unlocking the Key to Success
Conversion rate is the percentage of website visitors who takes actions like purchasing, subscribing to the Newsletter filling out the forms, clicking on the CTA buttons, etc. It's essential to indicate how effectively you can convert your visitor into customers or leads through your website.
To calculate the conversion rate, you need to divide the number of conversions by the number of total ad interactions. For example, if you had 500 conversions from a total of 10,000 interactions, the conversion rate will be 5%.
For any highly successful website (eCommerce, business, eLearning, affiliate, or blogs), a high conversion rate is the biggest success factor. Overall.
A high conversion rate helps in:
Increasing revenue
Improving return on investment (ROI)
Maximizing the value of each visitor
Keeping one step ahead of the digital marketing world
Content Optimization: Elevating Your Conversion Game
Content optimization involves strategically creating and refining your website content to engage visitors in taking desired actions to convert into leads and sales.
Content optimization can be performed by writing appealing headlines, landing page copies, blogs, engaging visual, intuitive user experiences as well as an effective call to action.
By optimizing content efficiently, you can increase the conversion rate with an immersive and persuasive experience for your audience.
Content Optimization for Conversions: 10 Steps to Follow
Content optimization for conversion rate involves multiple strategic steps.
Step 1: Define the Purpose and Set a Goal
Before diving into the content optimization process for increasing conversion rate, it's crucial to define the exact purposes. Determine what action you want from your audience such as making a purchase, filling out the form for leads, or subscribing to getting newsletters, etc.
At the same time, you have to set a clear goal for getting identifying your success or room for improvement in content optimization.
Setting a specific, measurable, feasible, relevant, and real-time-bound (SMART) goal will provide you with a sort-out roadmap for content optimization for conversion.
Step 2: Understand your Target Audience
Understanding your target audience is another vital metric for effective content optimization for conversion. You must have a deep understanding of your targeted audiences. To do so, you have to compile proper market research on their intent, behavior, tone, and preferences.
Analyzing these factors will help to get their intent behind searching for your products or services and tailor your content to provide valuable solutions. Additionally, you should find out the competitor gap and analysis them to identify opportunities to differentiate yourself and provide a unique value proposition.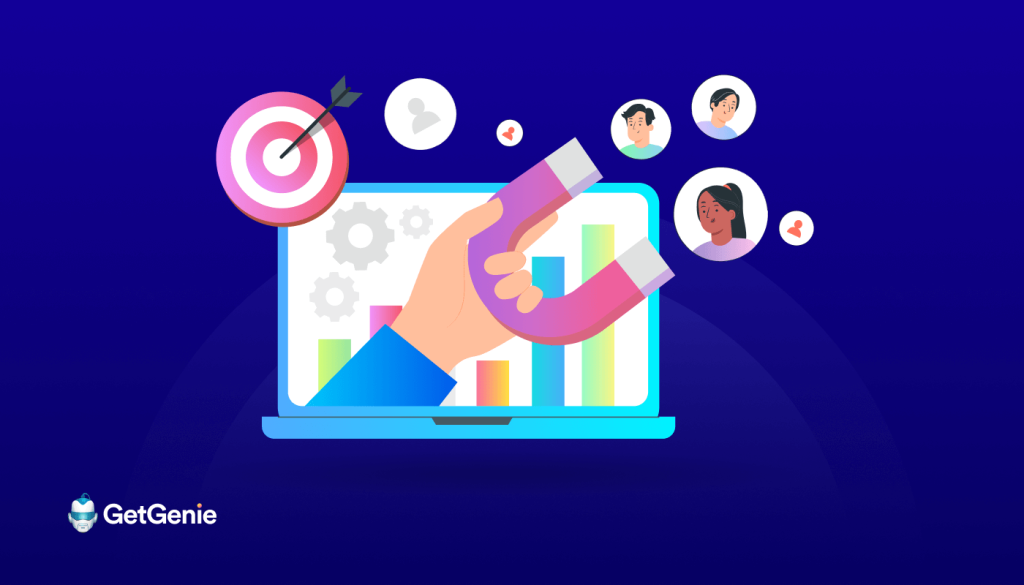 Step 3: Proper Keyword Research
When you have completed analyzing the intent, behavior, and preferences of your target audiences, you need to find out the relevant keywords based on these factors.
You can utilize the tools like GetGenie Ai, Google keyword planner, SEMrush, Ahrefs, etc to discover high-traffic and low-competitive relevant keywords that your target audiences are searching for. 
Step 4: High-Quality Content Creation & Optimization
Creating high-quality content is a fundamental aspect of content optimization for conversions. So, the next step for content optimization for conversion involves high-quality content creation and optimization.
➡️ Blog Content
For blogs, create compelling headlines to grab the attention of visitors. However, statistics show that 59% of people tend to share a post/blog without reading it first, just seeing the titles. So, an appropriate title is a must.
However, headlines should represent your content information accurately. Try to mention tips, reasons, lesions, ideas, ways, steps, etc to resonate with your audiences.
For example "10 Effective Steps to optimize content for Blogs" can attract more visitors rather than the "Optimize Content for Blogs" title.
For crafting engaging titles, you can also use templates like the "Titlte Ideas template of GetGenie Ai".
After that, write in-depth content according to the user's intent that can provide value to your audience. Plus, you should use a conversational tone and incorporate storytelling techniques to keep readers engaged.
To do so, The Blog Wizard with one click blog generation process can be your reliable and time-saving partner.
➡️ Landing Page Copy
Many of you neglect writing appropriate copies for your website landing page. But landing page copywriting helps to keep visitors stuck around your site, submit emails, or make purchases or other actions qualify as a conversion for you.
For landing page copies, you can use copywriting templates like AIDA (Attention, Interest, Desire, Action) or PAS (Problem, Agitation, Solution) to create a persuasive landing page copy. Also, you can display testimonials or social proof to build trust and credibility.
While writing copies for landing pages,
Use simple sentence structure
Keep sentences crisp and concise
Use easy words to understand and skim
Be clear and succinct
Use proper formatting
Step 5: Perform Search Engine Optimization (SEO)
Optimizing content for search engines is also beneficial to maximize your conversion by improving online visibility. It also helps in attracting organic traffic and reaching a wider audience.
For performing search engine optimization, you have to focus on On-page, Off-page, and Technical SEO. 
Let's see the checklists.
On-page SEO Checklist:
✅ Write meta title within 60 characters
✅ Optimize the title tag and h1 tags
✅ Write a meta description to boost clicks
✅ Optimize the URL slug for SEO-friendliness
✅ Add target keywords to your body content
✅ Insert internal links throughout the content to improve navigation
✅ Add optimized visuals (images, gifs, and videos)
Note: Avoid keyword stuffing and try to incorporate keywords naturally throughout your content.❗
Off-page SEO Checklist:
✅ Secure valuable backlinks
✅ Guest posts on third-party websites
✅ Be more active on social media
✅ Spend more time in the comment sections
✅ Consider investing in local SEO
✅ Regular Post on forums
Technical SEO Checklist:
✅ Create an XML sitemap
✅ Optimize your site's architecture
✅ Make sure the page is indexed
✅ Work on increasing website speed
✅ Make web pages mobile friendly
✅ Adding breadcrumbs
✅ Conducting a content audit
✅ Adding schema markup
Step 6: Add Relevant Media Files
Research shows that content with images gets 94% more views than no visual content. 
So, enhance the visual appeal and engagement of your content by including relevant media files such as images and videos.
Relevant and engaging visuals can convey information effectively. At the same time, reduce boredom with repeated text, rather break up the text, and increase user interest.
However, the optimization of images and videos is also essential. Optimize images by compressing them for the web, and also use ALT tags and descriptive file names.
Videos can include relevant demonstrations, tutorials, or testimonials to engage audiences and encourage more conversions.
Step 7: Create User Urgency & Strong Call to Action
Creating a sense of urgency is also a great way of content optimization for conversions. To drive conversion, use simple language and compel your audience to take action.
It will emphasize the benefits of your offering and highlight limited-time offers or exclusive deals.
However, CTA placement is also important. Place the buttons "above the fold" on landing pages or the top position of a web page. Besides, use it after explaining to make audiences more interested or add it at the bottom of the blog.
You can also experiment with different CTAs, such as "Sign Up Today,", "Get Your Free Trial," or "Buy Now," to determine what resonates best with your tagged audience.
So, place strong and clear calls to action (CTAs) strategically with appropriate placement in the blogs and landing pages to guide users toward the desired action.
Step 8: Optimize Content for Devices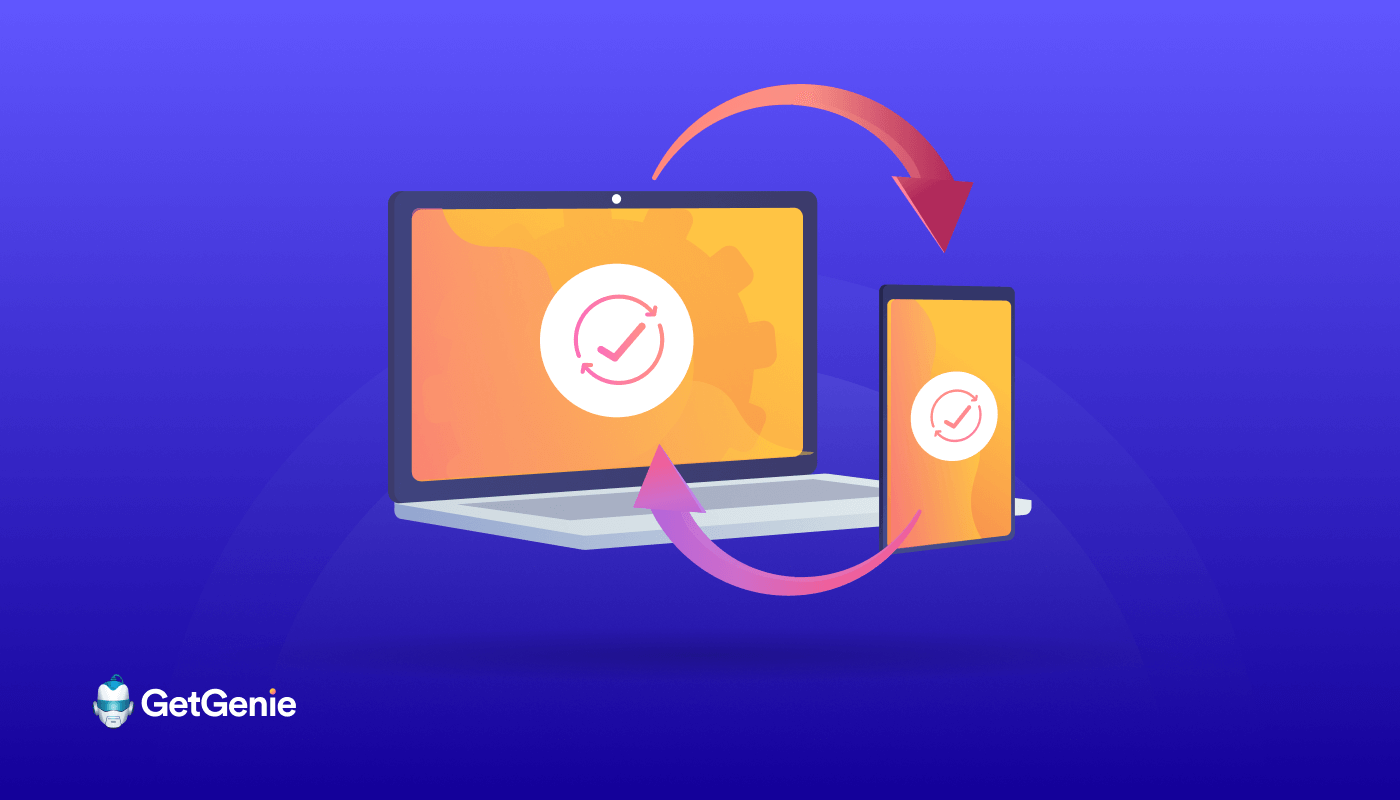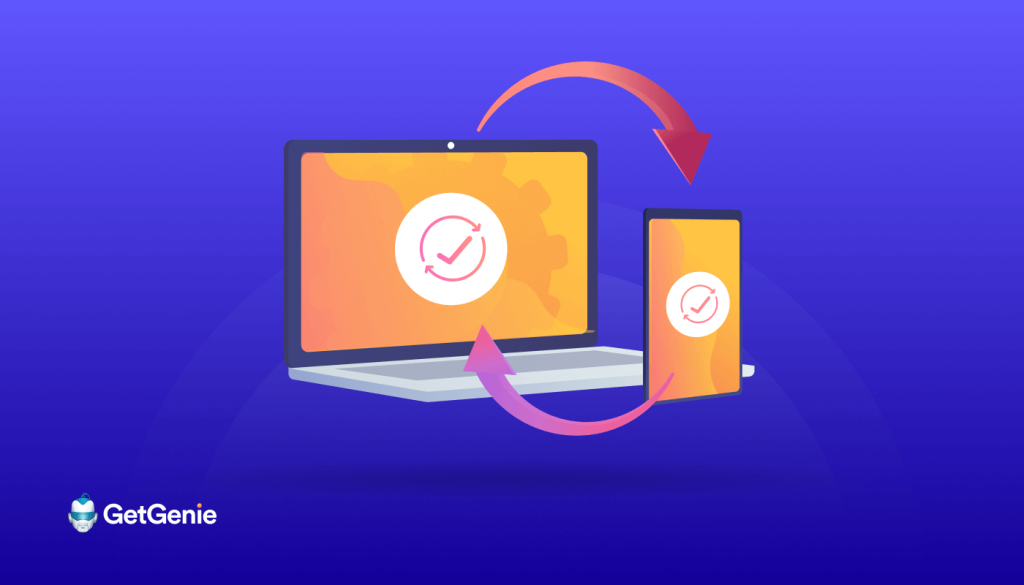 Optimizing content for devices is another important aspect of increasing the conversion rate. You should ensure that your website content is responsive and can adapt to different screen sizes like mobile, pc, and tabs seamlessly.
If you don't concern about device responsiveness, it will affect your website loading speed, And slow loading time or buffering can significantly decrease the conversion rate.
📢 If the loading time goes from 1 to 10 seconds, it can lose around 123% of a mobile site visitor 
📢 Improving page load time by only 1 second will increase conversions by 2% – Walmart 
Here is a sneak peek of the relationship between page speed and conversion rates:
| | |
| --- | --- |
| Pagespeed | Conversion rate |
| 2.4 seconds | 1.9% conversion rate |
| 3.3 seconds | 1.5% conversion rate |
| 4.2 seconds | <1% conversion rate |
| 5.7 seconds + | < 0.6% conversion rate |
You can optimize your website's speed by compressing images, minimizing code, and utilizing caching techniques.
So, before publishing any content, test your content accuse different devices and browsers to ensure a consistent and user-friendly experience regardless of the platform to drive more sales.
Step 9: A/B Testing
A/B testing is a popular and powerful technique to optimize your content for increasing conversion rates. You can conduct A/B testing by creating different variations of your content and measuring their performance to find the best one.
For example, you can use variations in headlines, layouts, CTAs, and other visuals to identify which resonates best with your audience and drive more sales.
So far, continuously test and refine your content to maximize your conversion rate.
Step 10: Keep Monitoring and Updating
The last but not least step to improve conversion is to keep monitoring and updating your web content for both the blog and landing page. Because content optimization for conversion is an ongoing process.
You have to monitor and analyze various factors like website analytics, conversion rates, and user feedback to get the areas for improvement. You can use analytics tools like Google Analytics to track conversions and make data-driven decisions.
Also, stay up to date with the industry trends like using Google trends, search engine algorithm updates, and changes in your target audience's preferences.
Overall, regularly update and refresh your content to ensure it remains relevant, engaging, and optimized for conversions.
Significance of Content Optimization for Conversions
Content optimization offers numerous benefits that can greatly impact the success of your website's conversion rates.
Here are 5 key significance of content optimization for conversions:
1️⃣ Increased Conversion Rates
The primary benefit of content optimization is the potential to significantly increase your conversion rates.
By strategically optimizing your content, you create a more compelling experience for your audience. At the same time, you can encourage them to take the desired action. 
2️⃣ Improved User Experience
Content optimization involves creating high-quality, engaging content based on user needs. Aligning your content with the preferences, and pain points of the targeted audience will give them a seamless and enjoyable user experience.
3️⃣ Enhanced Search Engine Visibility
Effective content optimization aligns your content with search engine algorithms. As a result, it will improve your website's visibility in search engine results pages (SERPs).
By conducting proper keyword research, and optimizing on-page, off-page, and technical SEO elements,  your content becomes more discoverable to your target audience. 
4️⃣ Targeted Audience Engagement
Optimized content allows you to create targeted and personalized content for your targeted audiences.
When your audience feels understood and sees your content as relevant and valuable, they are more likely to engage with it and take the desired action and increase the overall conversion rates. 
5️⃣ Improved ROI and Business Growth
Content optimization for conversions directly impacts your return on investment (ROI) and overall business growth.
You can efficiently increase your revenue and maximize the value of your marketing efforts by converting a higher percentage of your website visitors into customers or leads. 
Getting Started with Content Optimization for Conversion
Having the ability to create content to attract massive traffic as well as convert visitors into enthusiastic buyers is now not sound like a dream, right?
You can achieve effective content optimization for conversions by following the above 10 strategic steps. You can also use various templates of GetGenie Ai Assiatnt to make the content optimization process easier.
Overall, you can enhance your website traffic, build audience trust, and ultimately drive them to convert through thoughtful analysis, experimentation, and continuous improvement of the content of your website.
Additionally, optimized content that drives conversions helps you build a loyal customer base, boost customer lifetime value, and generate positive word-of-mouth referrals, further fueling your business growth.