Mastering WordPress SEO: All You Need To Know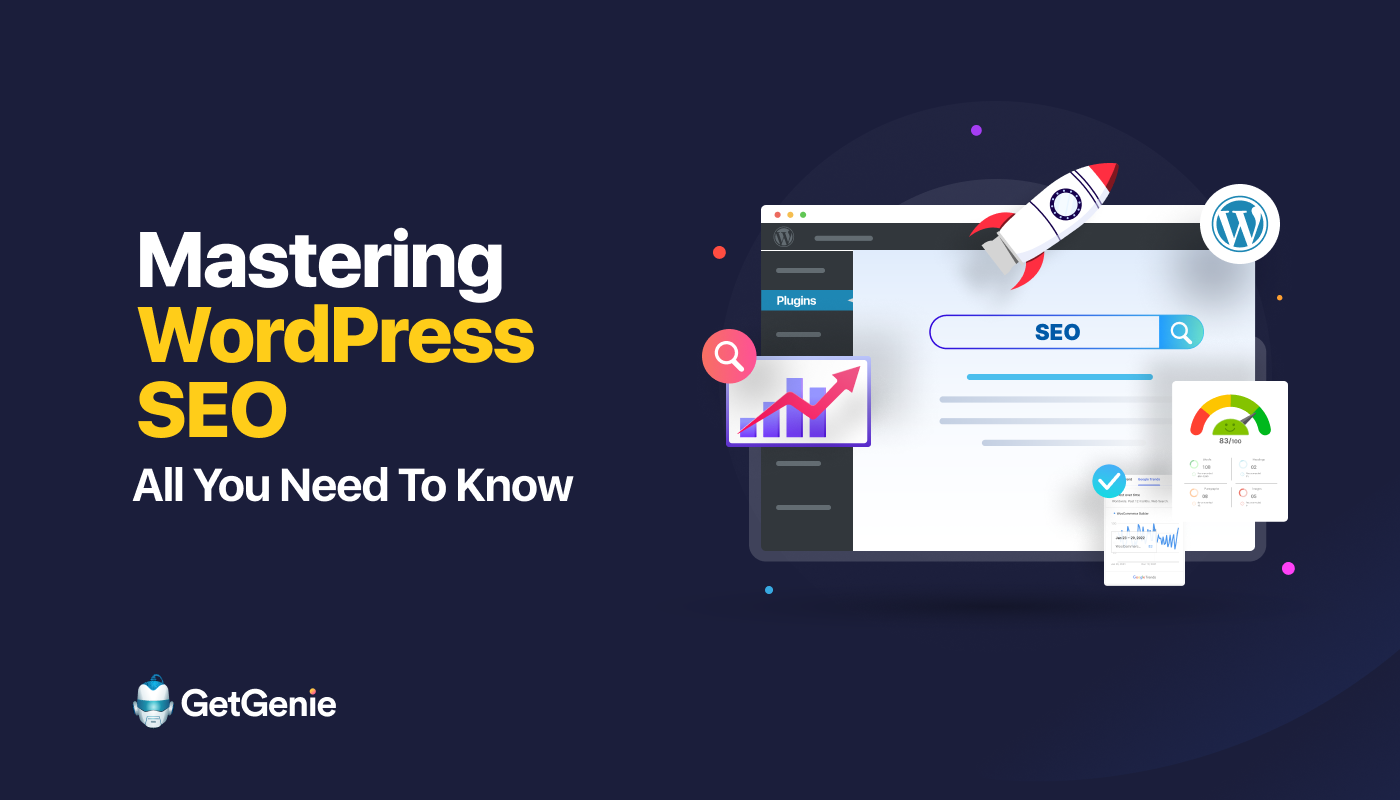 Tired of producing content pieces and not getting them noticed? If you want to enhance your WordPress website's visibility and performance, you need a WordPress SEO guide besides producing quality content.
WordPress is powering 43.1% of the internet. It's been around since 2003 and has evolved into a robust CMS. It serves from personal blogs to enterprise-level ecommerce platforms. So, understanding WordPress SEO and how you can utilize it is a must.
So, read along to discover proven strategies to optimize your site for search engines. Let's start with some basics-
What is WordPress SEO?
WordPress SEO is the practice of doing the optimization of your WordPress site. It improves the visibility and ranking of your WordPress site on search engine result pages (SERPs). It conducts keyword research and implements techniques like-
On-Page Optimization
Mobile Optimization
Site Speed Optimization
WordPress SEO helps you by attracting more organic traffic and the right audience. This will ultimately drive conversions and you can achieve your personal as well as business goals.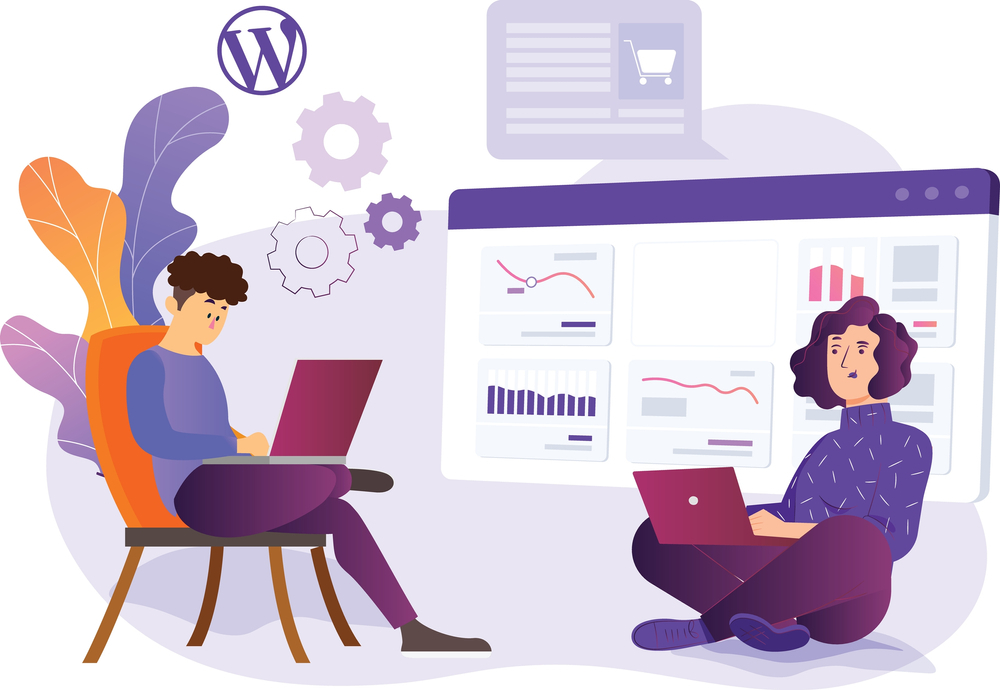 Why is SEO important for WordPress websites?
SEO is super important for WordPress websites because these websites get crawled and indexed by search engines like Google. When you use smart SEO strategies, your website shows up higher in search results. This means people will find your site when they search for something related. It's like putting a spotlight on your website and making it easier for people to discover your site and trust it. Ignoring or not having proper knowledge of SEO means you're missing out on a chance to make your website popular and beat the competition.
Key SEO Elements for WordPress Websites
If you want to perform SEO optimization for your website, there are eight (8) important elements to consider. These elements can greatly impact your website's ranking and visibility. From using the right keyword to optimizing technical aspects, everything needs to be covered in WordPress SEO. Here are the key SEO elements for your website-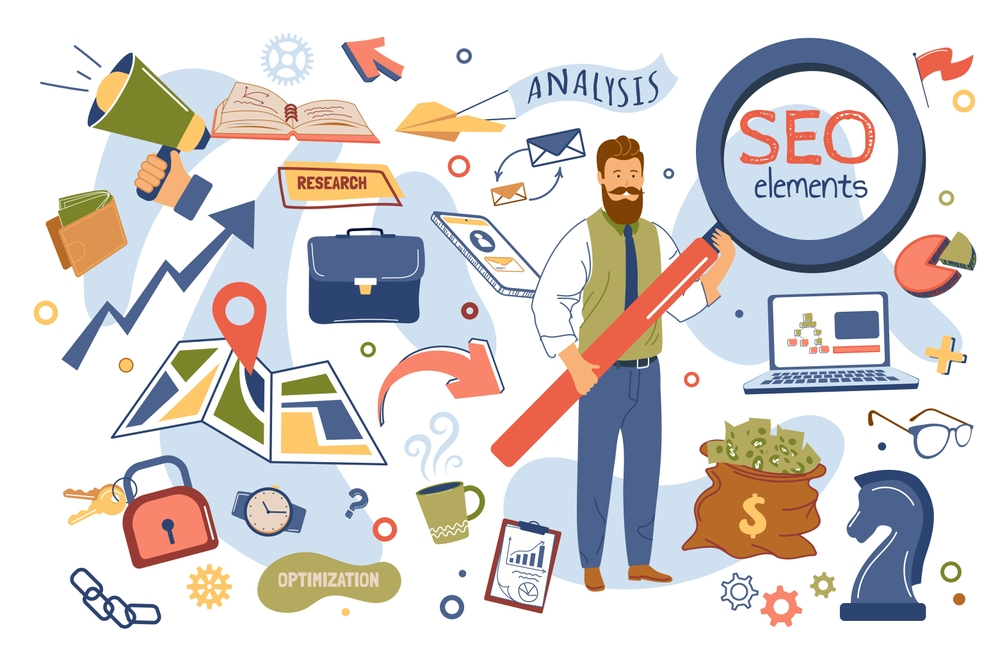 Keyword research and optimization
One of the most important aspects of SEO for your WordPress website is keyword research and optimization. This involves finding the right keywords that people are using to search for information related to your content. For this, you need to perform these-
Understanding your audience
Determine your target market and their search intent to start. Put yourself in their shoes and think about what words or phrases they would use to find your content.
Brainstorming keywords
Make a list of relevant topics and terms related to your website. Think about the main ideas and concepts you want to cover. For example: If your website is about healthy recipes, relevant keywords could be "quick and easy healthy recipes" or "low-calorie meal ideas."
Keyword Research Tools
You can take advantage of online tools like Google Keyword Planner, Ubersuggest, GetGenie, or SEMRush to discover more keyword ideas. These tools also provide insights into search volumes, competitions, and related keywords.
Long-Tail keywords
You can use long-tail keywords. These are longer and more specific phrases. They compete less and can attract more targeted traffic. For instance, "WordPress plugins for beginners" is an example of a long-tail keyword.
Keyword optimization
After choosing your target keywords, strategically include them in the content of your website. Aim to include them in your page titles, headings, URL slugs, and within the body text. However, be mindful of not overusing keywords, as it can negatively impact your website's rankings.
WordPress plugins
You can use WordPress SEO plugins like Yoast SEO or Rank Math to assist you in optimizing your content to target keywords. These plugins offer WordPress SEO services like-
Keyword analysis
Content readability checks
Guidance on optimizing meta tags
Content creation and optimization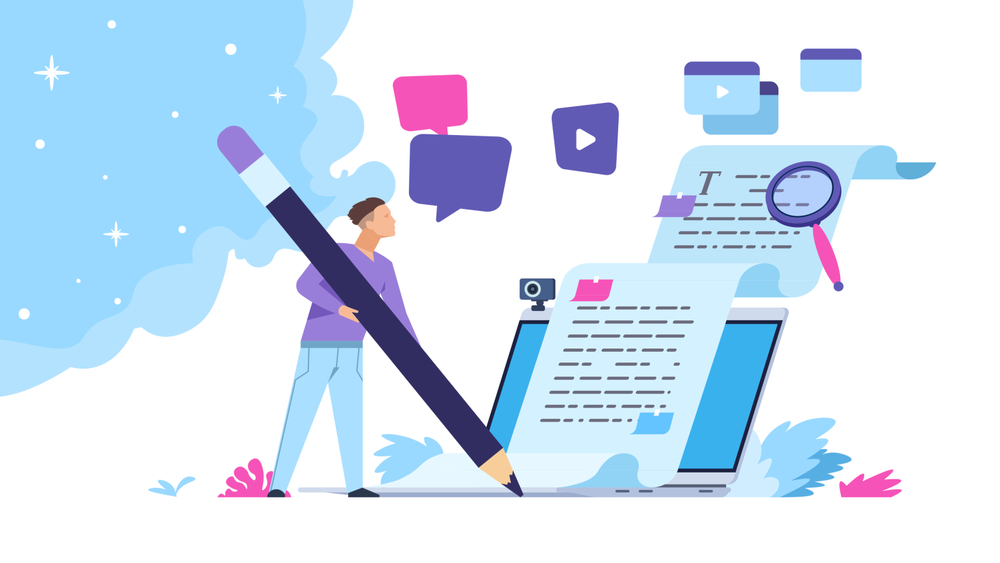 Creating and optimizing content is a vital aspect of improving your WordPress website's visibility in search engines. To aid in content optimization, you can use WordPress plugins like Yoast SEO, GetGenie or Rank Math. These plugins offer helpful suggestions on keyword usage, readability, and meta tags. These also provide a preview of how your content will appear in search results, helping you optimize your titles and descriptions for better click-through rates.
You can take the help of the GetGenie Ai as your personal assistant. It can help you to write SEO-friendly blog posts for your website. Also, GenieChat -Ai Chatbot can work in your command and give solutions to your problem-solving content.
On-page optimization techniques
On-page optimization is optimizing your web pages to improve search engine rankings. So, learning how to do it is very important for your website. Here are a few techniques that you can follow for on-page optimization-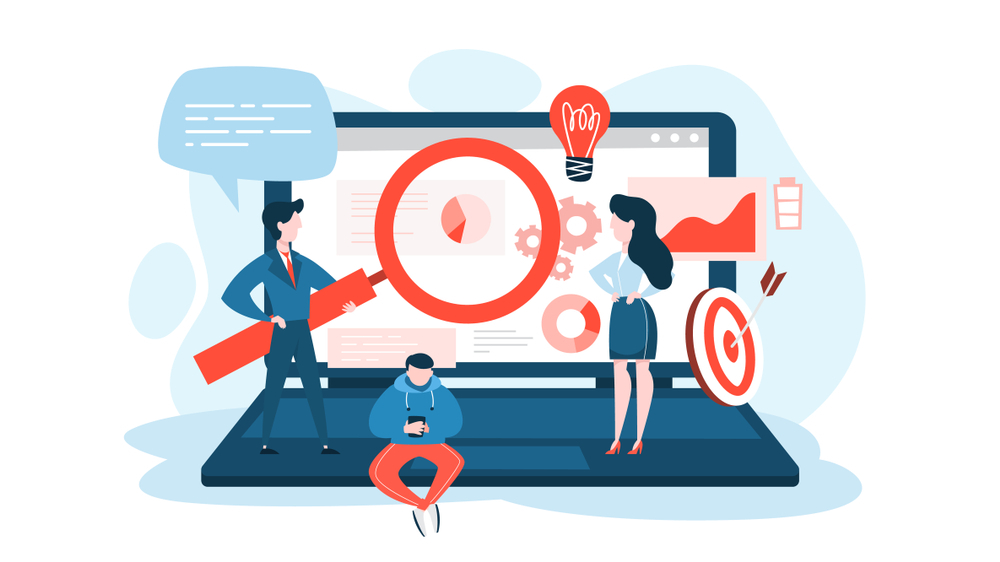 Perform keyword research and identify target keywords.
Optimize page titles, headings, and meta tags with relevant keywords.
Use descriptive and user-friendly URLs.
Optimize images with compressed files and keyword-rich alt tags.
Add internal links to related content of your website.
Ensure responsive design for mobile-friendliness.
Regularly review and update your on-page optimization efforts.
Technical SEO
Technical SEO enhances your website's technical features in order to boost its search engine exposure. Here are key steps and tools to perform effective technical SEO on your WordPress site: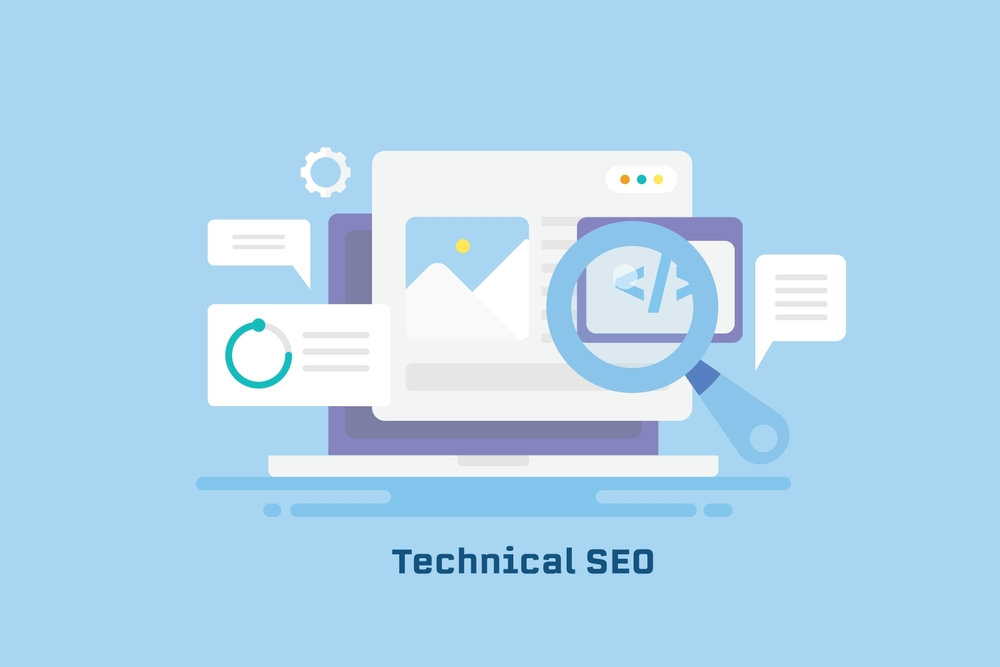 Website Speed
A fast-loading website improves user experience and search rankings. Use tools like GTmetrix or PageSpeed Insights to measure your website's speed. Optimize images, use caching plugins like WP Rocket, and choose a reliable hosting provider.
Mobile responsiveness
Ensure your website is mobile-friendly using tools like Google's Mobile-Friendly Test. Use responsive themes or plugins like WPtouch to optimize your site for different screen sizes.
XML Sitemaps
Generate and submit an XML sitemap to search engines. Yoast SEO plugin can automatically create and submit sitemaps.
Robots.txt
Create a robots.txt file to control search engine access to specific pages or directories. All-in-one SEO pack plugins provide an easy way to manage this file.
Canonical URLs
Set canonical URLs to avoid duplicate content issues. Tools like Screaming Frog help define canonical YRLs for your pages.
Keyword Research and Optimization
Utilize tools such as Google Keyword Planner or Ubersuggest to discover appropriate keywords. Integrate them seamlessly into your content, encompassing titles, headings, and meta descriptions.
URL Structure
Your website's URLs should be descriptive and user-friendly. For example, instead of using a URL like "www.wpmet.com/page?=123," opt for "https://wpmet.com/best-seo-tools-for-wordpress-you-must-try." This not only helps search engines understand the content but also makes it easier for users to remember and share your links.
Regularly monitor your website's performance, fix broken links, and stay updated with the latest SEO practices to ensure your WordPress site is search engine-friendly. Using keyword research tools, you discover popular search terms. You can optimize your content by including these keywords in your titles, headings, and meta descriptions. In addition, you can compress and optimize images of your content using plugins like Smush. These technical SEO practices will help your website rank higher.
Link-building and off-page SEO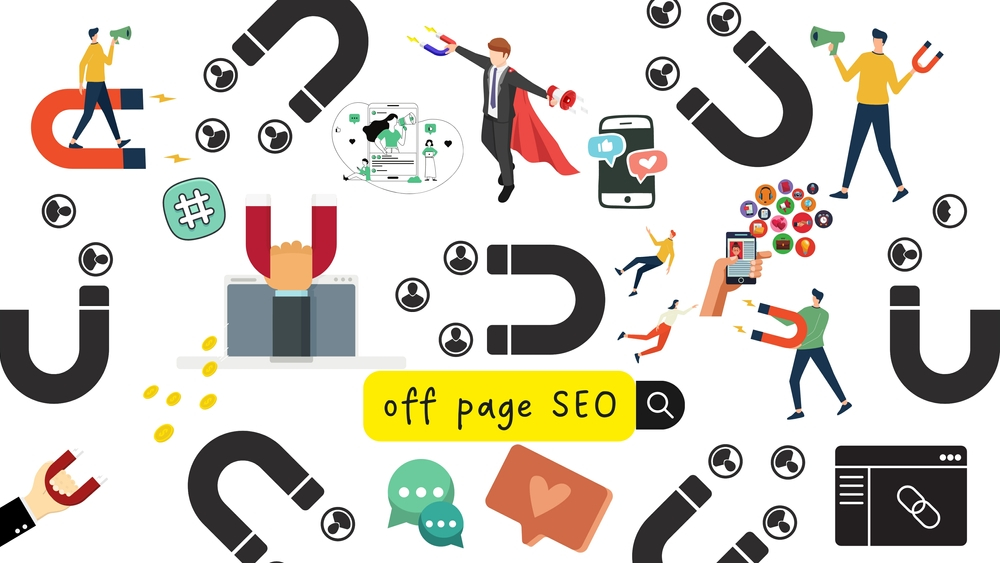 Another important aspect of SEO is link-building and off-page optimization. It involves getting other websites to link to your website, indicating its credibility and authority. This not only drives more traffic to your site but also signals to search engines that your content is valuable.
For example, imagine you have a fashion blog and a popular fashion magazine that links to your blog post about summer fashion trends. This link shows search engines that your blog is trusted and relevant in the fashion niche.
Building quality backlinks can be done through various methods, such as reaching out to other website owners, creating engaging content that others naturally want to link to, or guest posting on authoritative websites. The more reputable and relevant websites link to yours, the better it is for your SEO.
Though, it's not just about quantity but also the quality of the links. Search engines prefer natural, organic links from reputable sources. So, focus on building relationships, creating valuable content, and earning those quality backlinks to improve your website's visibility and rankings
Installing SEO Plugins
One of the easiest ways to enhance your WordPress website's SEO is by installing dedicated SEO plugins. These plugins provide helpful tools and features to optimize your website for search engines. Here's a step-by-step guide on how to install an SEO plugin: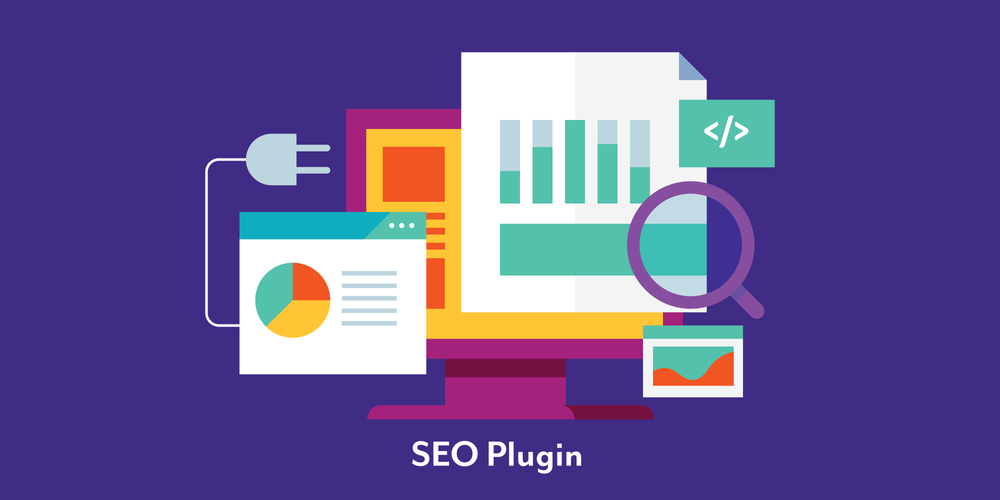 Choose a Plugin
Start by selecting a popular SEO plugin such as Yoast SEO or All in One SEO Pack. These plugins are user-friendly and offer a range of SEO functionalities.
Access Plugin Directory
Log in to your WordPress dashboard and navigate to the "Plugins" section. Click on "Add New" to access the plugin directory.
Search and Install
In the search bar, type the name of the SEO plugin you selected (e.g., "Yoast SEO"). WordPress will display relevant results. Find your chosen plugin and click on the "Install Now" button.
Activate the Plugin
After installation, the "Install Now" button will change to an "Activate" button. Click on it to activate the SEO plugin.
Configuration Wizard
Many SEO plugins, like Yoast SEO, provide a configuration wizard to guide you through the initial setup. Follow the instructions to complete the basic settings.
Customize Settings
Once activated, go to the plugin's settings page to customize it according to your preferences. You can configure options such as title tags, meta descriptions, XML sitemaps, and more.
Optimize Your Content
With the SEO plugin installed, you'll find additional SEO features while creating or editing posts and pages. These features allow you to optimize your content by setting focus keywords, analyzing readability, and optimizing meta tags.
Optimizing WordPress settings for SEO
When it comes to SEO, tweaking your WordPress settings can make a big difference in improving your website's visibility. Let's explore a few key settings and how they impact your SEO.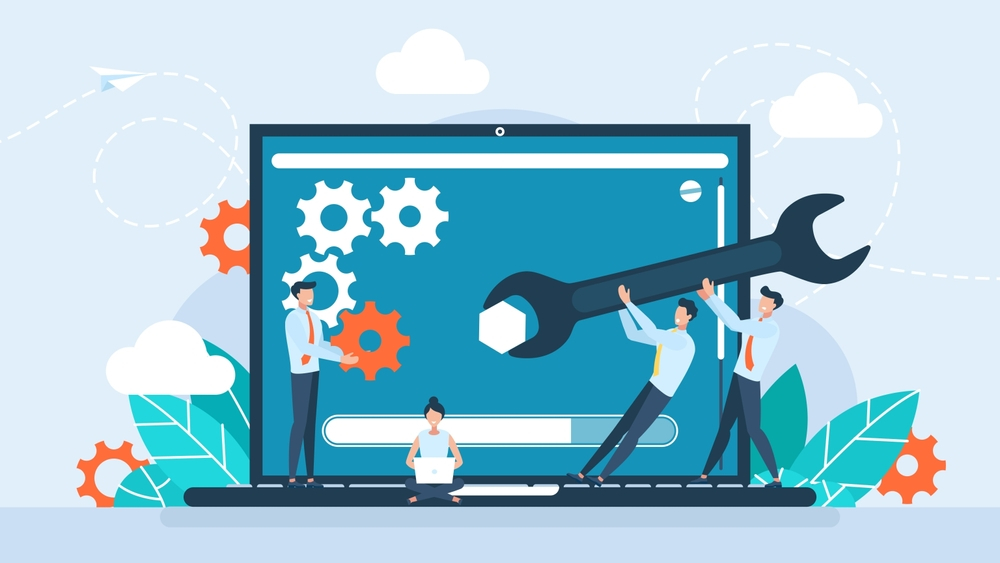 Site Title and Tagline: Your site title and tagline appear in search results. Make sure they accurately describe your website's content and include relevant keywords. For instance, a travel blog's title could be "Wanderlust Adventures: Discovering the World One Journey at a Time."
Reading Settings: By default, WordPress displays your latest posts on the homepage. However, for SEO purposes, it's often beneficial to create a static homepage that highlights your key content. This allows search engines to better understand your website's focus.
XML Sitemaps: XML sitemaps help search engines discover and index your web pages efficiently. Install a reputable SEO plugin like Yoast SEO or Rank Math to generate and submit an XML sitemap. This enables search engines to crawl and understand your website's structure more effectively.
Search Engine Visibility: In the WordPress "Settings" menu, there's an option to discourage search engines from indexing your site. Ensure this box is unchecked; otherwise, it could hinder your website's visibility in search results.
Monitoring Site performance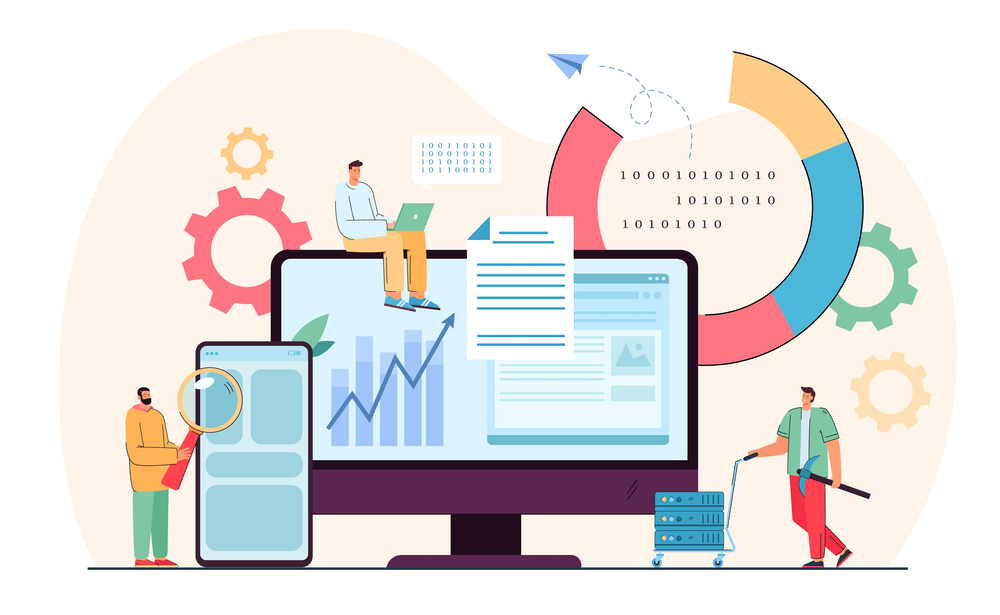 One crucial aspect of optimizing your WordPress website for search engines is keeping a close eye on its performance. Monitoring site performance helps you identify and address any issues that may affect its speed, user experience, and ultimately its search engine rankings.
To understand the importance of monitoring site performance, let's consider a real example. Imagine you have a WordPress website that takes forever to load. Visitors will quickly become frustrated and may leave your site before even getting a chance to explore your content. Search engines like Google also take website speed into account when determining rankings, so a slow-loading site can negatively impact your SEO efforts.
To avoid such issues, you can use tools like Google PageSpeed Insights or GTmetrix to assess your website's performance. These tools provide valuable insights and suggestions on how to improve your site's speed and overall performance. Regularly monitoring and optimizing your website's performance can provide a better user experience, increase your chances of ranking higher in search results, and keep visitors engaged on your site.
Things To Keep In Mind To Create Seo-Friendly WordPress Website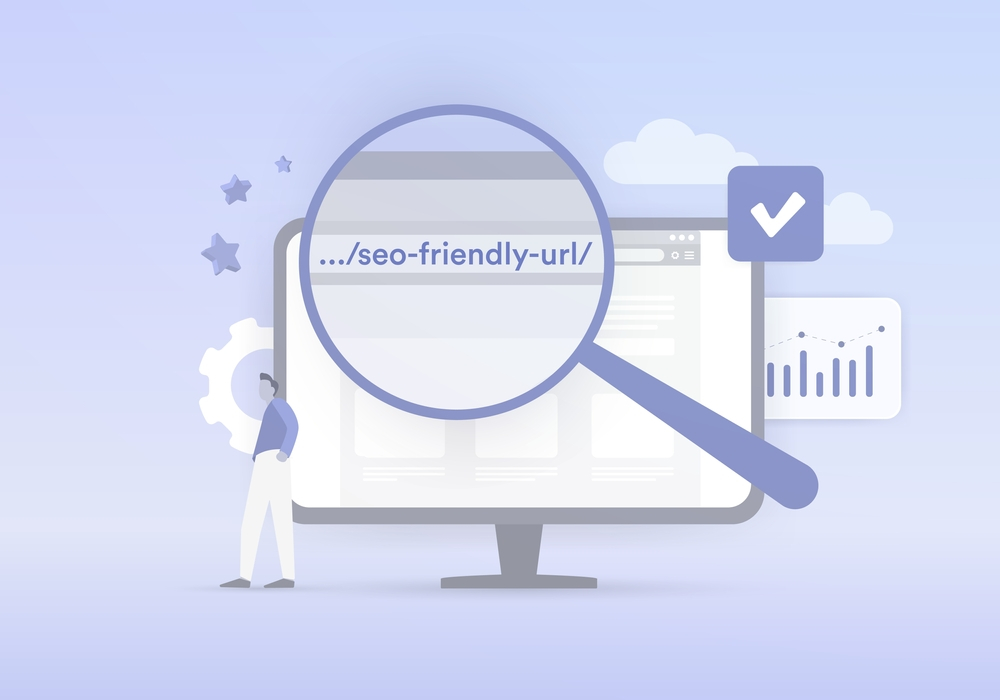 Choose an SEO-friendly WordPress theme
Optimize your website structure and navigation
Perform thorough keyword research
Optimize on-page elements
Create high-quality and engaging content
Improve website speed and performance
Implement proper internal linking
Build high-quality backlinks
Install an SEO plugin (with features such as XML sitemaps, meta tag optimization, and social media integration)
Regularly review SEO metrics
Wrap Up
Mastering WordPress SEO is vital for achieving higher rankings and attracting organic traffic in the digital world. By optimizing keywords, creating quality content, and regularly monitoring site performance, you can maximize your online presence. Stay updated with the latest trends, continuously optimize your website, and unlock the power of WordPress SEO to reach new heights in the digital realm.