How AI and Technical SEO Can Provide Optimal Results in Content Marketing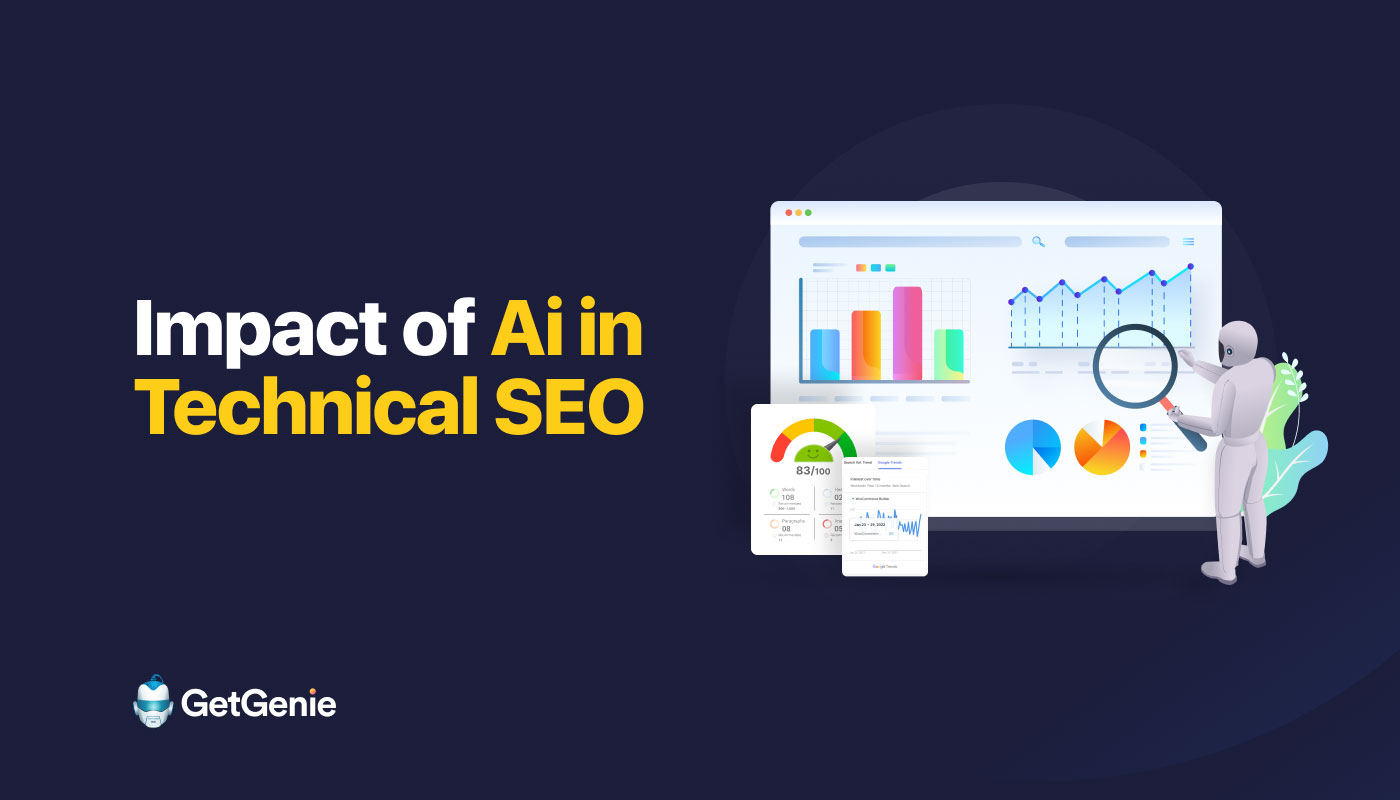 With the evolution of artificial intelligence, traditional methods of SEO (Search Engine Optimization) have transformed drastically. And it's true for technical SEO as well. But how the combination of AI and technical SEO can have a significant impact on websites' visibility?
You might have heard of robots.txt files, meta tags, or fixing broken links. These all are part of technical SEO. Artificial intelligence (AI) can help in this quite efficiently. Optimizing a website's technical SEO aspects with AI can improve its performance in Search Engine Results Pages (SERPs) massively.
Check out this article that explores how AI and technical SEO work together like a power duo. We will dive into all the details of this amazing partnership. In today's digital world, knowing how these technologies team-up isn't just cool—it's essential!
What is Technical SEO?
Technical SEO refers to the process of optimizing a website for search engine crawling and indexing. It focuses on ensuring that search engine crawlers or bots can access, crawl, interpret, and index the site without any problems.
While traditional SEO focuses on content creation and on-page optimization, technical SEO deals with the backend elements of a website that affect a website's search engine ranking and user experience. It is a crucial part of overall SEO efforts because search engines like Google consider both content quality and technical factors when ranking websites.
Key components of technical SEO include:
Indexing and Crawling: Ensuring search engine bots can access and crawl your website's pages is vital. This includes optimizing your site's robots.txt file, and XML sitemaps, and ensuring no crawl errors.
Site Architecture: Organizing your website's structure and internal linking can help search engines understand the hierarchy of your content and improve navigation for users.
XML Sitemaps: Creating and maintaining XML sitemaps helps search engines discover and index your content efficiently.
Schema Markup: Implementing structured data markup can improve search rank by providing rich snippets, which can improve click-through rates.
Website Speed: Ensuring that a website loads quickly is essential for both user experience and search engine ranking. Slow-loading websites can lead to higher bounce rates and lower rankings.
Mobile-Friendliness: With the increasing use of mobile devices for web browsing, having a mobile-responsive design is crucial. Google prioritizes mobile-friendly websites in its search results.
Canonicalization: Handling duplicate content issues through canonical tags to specify the preferred version of a page can prevent ranking and indexing problems.
Fix Technical Errors: Identifying and fixing technical issues such as broken links, 404 errors, and server errors is crucial for a smooth user experience and SEO performance.
HTTPS and Security: Google gives preference to secure websites with SSL certificates (HTTPS). Ensuring a secured site is not only important for SEO but also for user trust.
As search engine algorithms and user behaviors evolve, technical SEO requires ongoing monitoring and adjustments to optimize a website. It lays the foundation for successful SEO efforts by ensuring that search engines can understand, index, and rank your content effectively.
The synergy between AI and Technical SEO
Artificial intelligence (AI) is increasingly being used in the field of SEO. When it comes to technical SEO in particular, it can be a game-changer. The combination of AI and Technical SEO can give a significant game-changing revolution.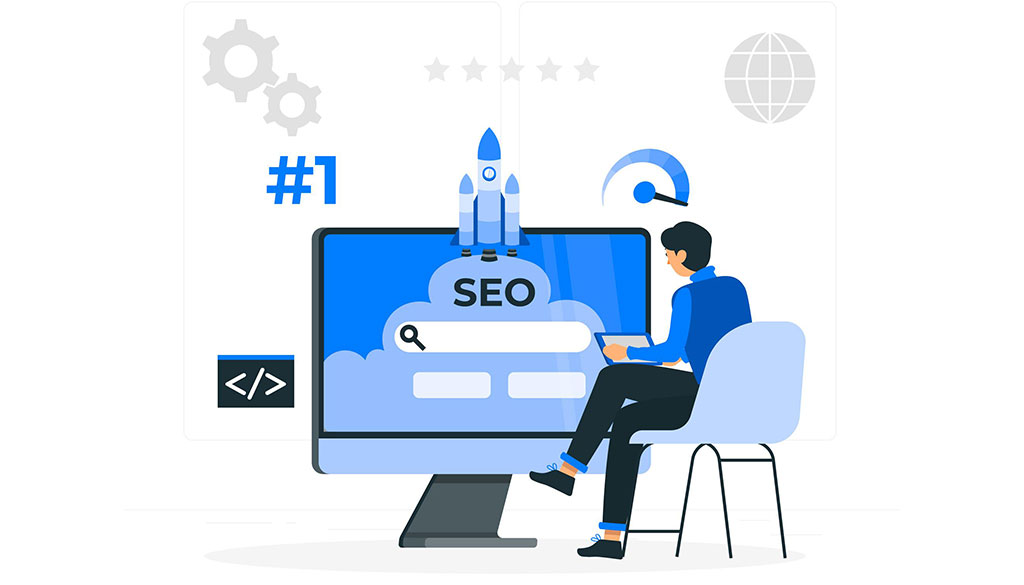 Performing technical SEO with the help of AI means leveraging artificial intelligence algorithms and tools to optimize various technical aspects of your website for search engines.
Here's how AI can be applied in technical SEO:
Analyzing the structure and performance
AI can be used to analyze the structure and performance of a website. This involves using AI algorithms to optimize different facets of a website, such as site speed, crawlability, indexability, usability, and content quality.
AI can help webmasters and SEO professionals identify and fix issues that affect the website's ranking and user experience. Some of the benefits of using AI for technical SEO are:
AI can generate reports and visualizations summarizing the website's structure, performance, and user behavior for easy interpretation by website administrators.
Using AI, you can get data-driven insights and recommendations for a well-structured site and to improve performance. The recommendations are based on the analysis of large amounts of data from various sources, such as web analytics, search engines, user behavior, and competitors.
AI can automate tedious and repetitive tasks, such as auditing, testing, and monitoring the website's performance.
Identifying broken links and duplicate content
One way to use AI to identify broken links is to use a tool that can scan your website or webpage for any links that lead to non-existent or inaccessible pages, such as 404 errors. Using AI tools to identify and fix broken links can help you improve your SEO rankings, user experience, and website performance.
Link Extraction: The AI tools can extract all the links found on web pages, including internal links (links within the same website) and external links (links to other websites).
Link Verification: Once the links are extracted, the AI system begins the link verification process. This involves checking each link's HTTP response code. A healthy link typically returns a 200 OK response, indicating that the resource is accessible and not broken. If the link returns a different response code (e.g., 404 Not Found or 503 Service Unavailable), it is considered broken.
On the other hand, identifying duplicate content involves the following:
Text Analysis with NLP: NLP algorithms can analyze textual content on web pages. They can identify semantic similarities, not just exact matches. Even if the content is slightly paraphrased or restructured, AI can recognize it as duplicate through semantic analysis.
Deep Learning for Image and Video Comparison: For websites with multimedia content, deep learning algorithms can compare images and videos. By generating embeddings (numerical representations) of multimedia files, AI can identify duplicate or similar media content.
Regular Expression and Pattern Matching: AI-powered tools can utilize complex regular expressions and patterns to find duplicate snippets of code, which might indicate duplicate content. This is especially useful in identifying duplicate code across multiple pages or websites.
Data Mining and Clustering: AI can cluster similar pieces of content together. By employing clustering algorithms, duplicate or near-duplicate content can be grouped, making it easier for webmasters to review and take necessary actions.
Creating and updating sitemaps
A sitemap is a file that lists all the pages on a website, organized in a hierarchical format. Sitemaps help search engines and users to discover and navigate the website's content.
Creating and updating sitemaps using artificial intelligence can be a fast and easy way to optimize your website for search engines and users. AI tools can crawl your website, generate XML sitemaps, and monitor real-time changes. These tools analyze site structure, prioritize essential pages, and suggest improvements for proper indexing.
Additionally, AI tools like GetGenie AI can assist in keyword analysis, providing detailed reports for ongoing SEO improvements, and user experience optimization. While AI automates tasks, staying updated with SEO guidelines and trends remains crucial for effective technical SEO strategies.

Optimizing meta tags
Meta tags provide information about a web page to search engines and website visitors. Using AI to optimize meta tags can be highly effective. The AI-powered tools can analyze large amounts of data and provide insights like canonical tags, reports on image alt text, header tags, meta descriptions, etc.
By integrating AI tools and algorithms into your SEO strategy, you can significantly enhance the effectiveness of your meta tags, This can lead to improved search engine rankings and user engagement.
Keep in mind that while AI can provide valuable insights, it's also important to combine this technology with human expertise to create a well-rounded and effective SEO campaign.
How search engines use AI in terms of Technical SEO
Search engines, such as Google, employ sophisticated AI algorithms to assess various technical aspects of a website, ensuring a seamless user experience and optimal visibility in search results. AI-powered search engine bots crawl and index websites, identifying technical issues that might hinder a site's performance. These issues could include broken links, duplicate content or slow-loading pages.
AI-driven tools can efficiently identify these problems, allowing webmasters to rectify them promptly and enhance user experience.
Crawl optimization
Search engines use AI algorithms to crawl websites more efficiently. These algorithms prioritize which pages to crawl, how often to crawl them, and how deeply to go into a site's hierarchy. AI helps search engines identify and index new content and updates quickly.
Indexing
AI-powered indexing algorithms analyze website content and structure. They categorize and organize information to make it easily retrievable during searches. AI helps in understanding the context and relevance of web pages, improving the accuracy of search results.
Schema markup
AI can help search engines understand and interpret structured data (schema markup) on web pages. This structured data provides context and additional information about the content, making it more informative in search results, such as rich snippets and Knowledge Graph entries.
Duplicate content detection
AI can identify duplicate content across a website or on the internet, which is crucial for avoiding duplicate content penalties. Search engines may use AI to determine the original source of content and rank it accordingly.
Content extraction
Content extraction by search engines using AI involves utilizing machine learning, natural language processing, and computer vision techniques to crawl web pages, parse HTML, extract text and metadata, recognize entities, understand context, and match user intent. AI helps search engines process and index web content efficiently, delivering relevant and organized search results to users, enhancing user experience, and continuously improving based on user interactions.
Wrap up
In conclusion, the integration of AI and technical SEO can bring a paradigm shift in digital marketing. It's not just about optimizing for search engines; it's about understanding and catering to the dynamic needs of users. By combining the analytical prowess of AI with the technical finesse of SEO, businesses can create a web presence that not only ranks high but also engages, informs, and delights users, setting new standards for online excellence.