How Do Blogs Help SEO: 7+ Expert Insights for Success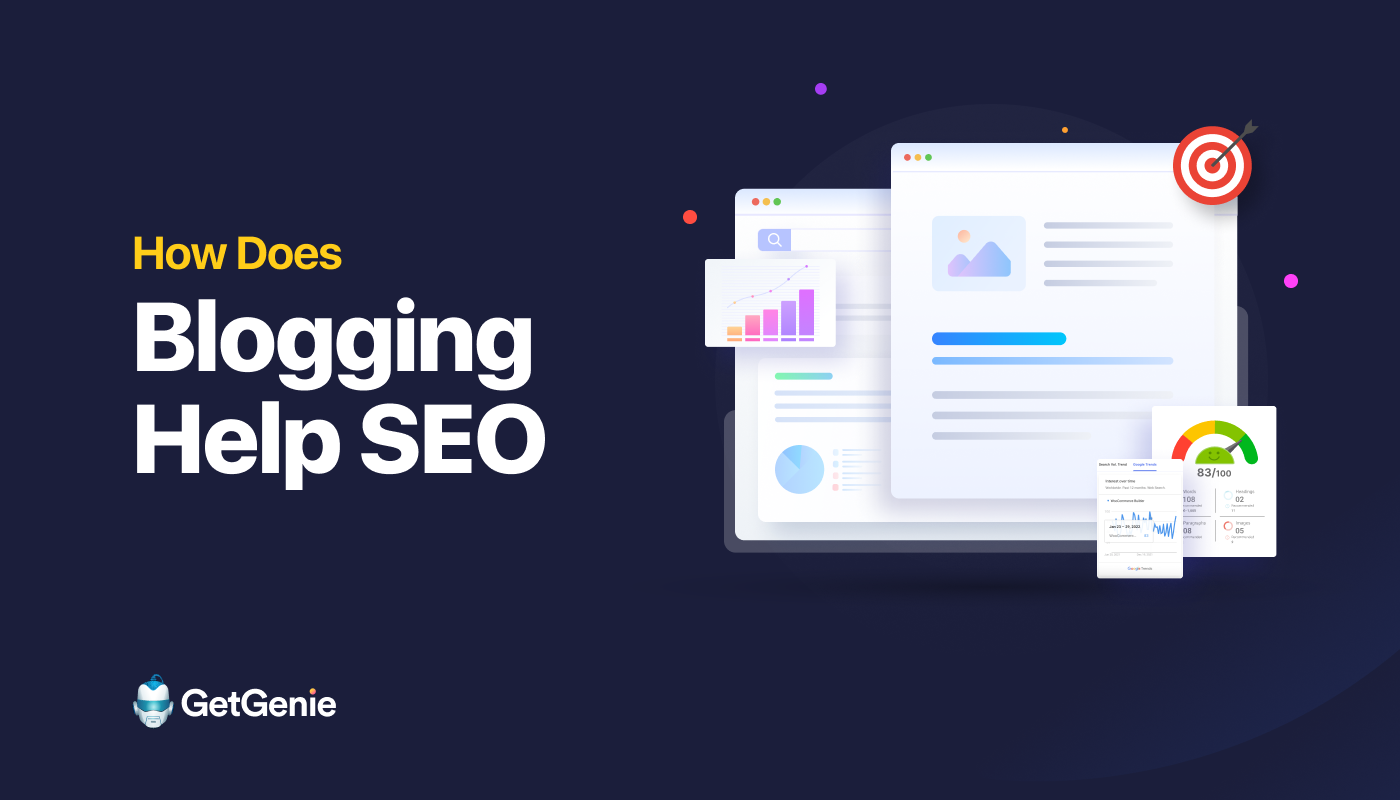 How do blogs impact SEO? Blogging stands as one of the most effective methods to elevate your SEO efforts. Through great and helpful content, you can make your website rank higher in search results and bring in more visitors.
What blogging really is?
Blogging revolves around sharing your insights, opinions, or knowledge with your intended audience through text. It includes various viewpoints, from personal travel tales to business insights. But beyond that, how does blogging help with SEO and improve your marketing efforts?
In this article, we'll see how blog posts improve SEO and help your website succeed in search engines.
What Does SEO Mean in the Context of Blogging?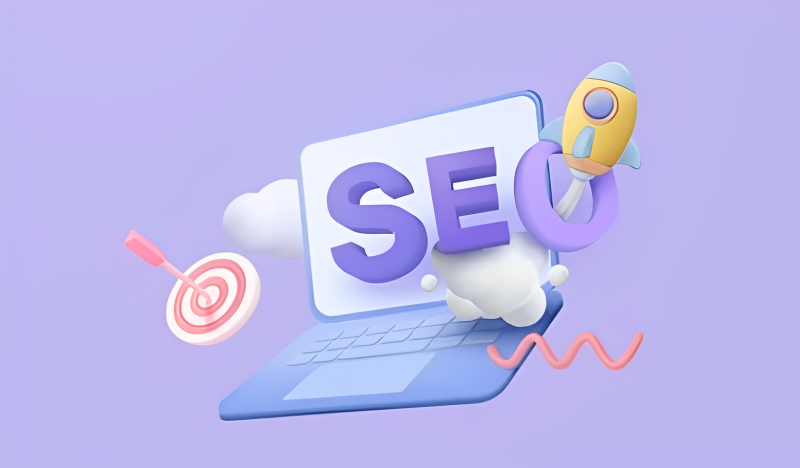 SEO, the art and science of enhancing a website's visibility and ranking in search engine results through SEO blog content.
The goal is to improve the blog's ranking on search engine results pages (SERPs) for specific keywords or phrases relevant to the blog's subject matter.
Do Blog Posts Help Seo: 8 Reasons For You
Let's take a look at these 10 compelling reasons why are blogs good for SEO:
1. Blogging Keeps a Website Fresh and Relevant
"Google highly values up-to-date as well as pertinent content, and consistent blogging precisely caters to that need."
Finding a website that hasn't been updated in years may make you question if the information is reliable. You might worry if the company is still active or if the data is old and unreliable.
Google prioritizes delivering current and accurate information to its users. Websites that undergo regular updates convey liveliness and offer fresh, relevant content. This also makes search engines check your site more often, so it stays on their list.
While it may not make sense to update your homepage on a regular basis, as it could be counterproductive. Adding a blog is a useful way to put fresh, relevant content on your site. This would benefit SEO for blog posts.
2. Blogging Brings Traffic to your Website
"Blogging stands out as perhaps the most effective means to continually boost traffic to your website, be it annually, monthly, or even weekly. The traffic your website receives is influenced by various factors, yet the paramount determinant is the number of users actively searching for the content you offer."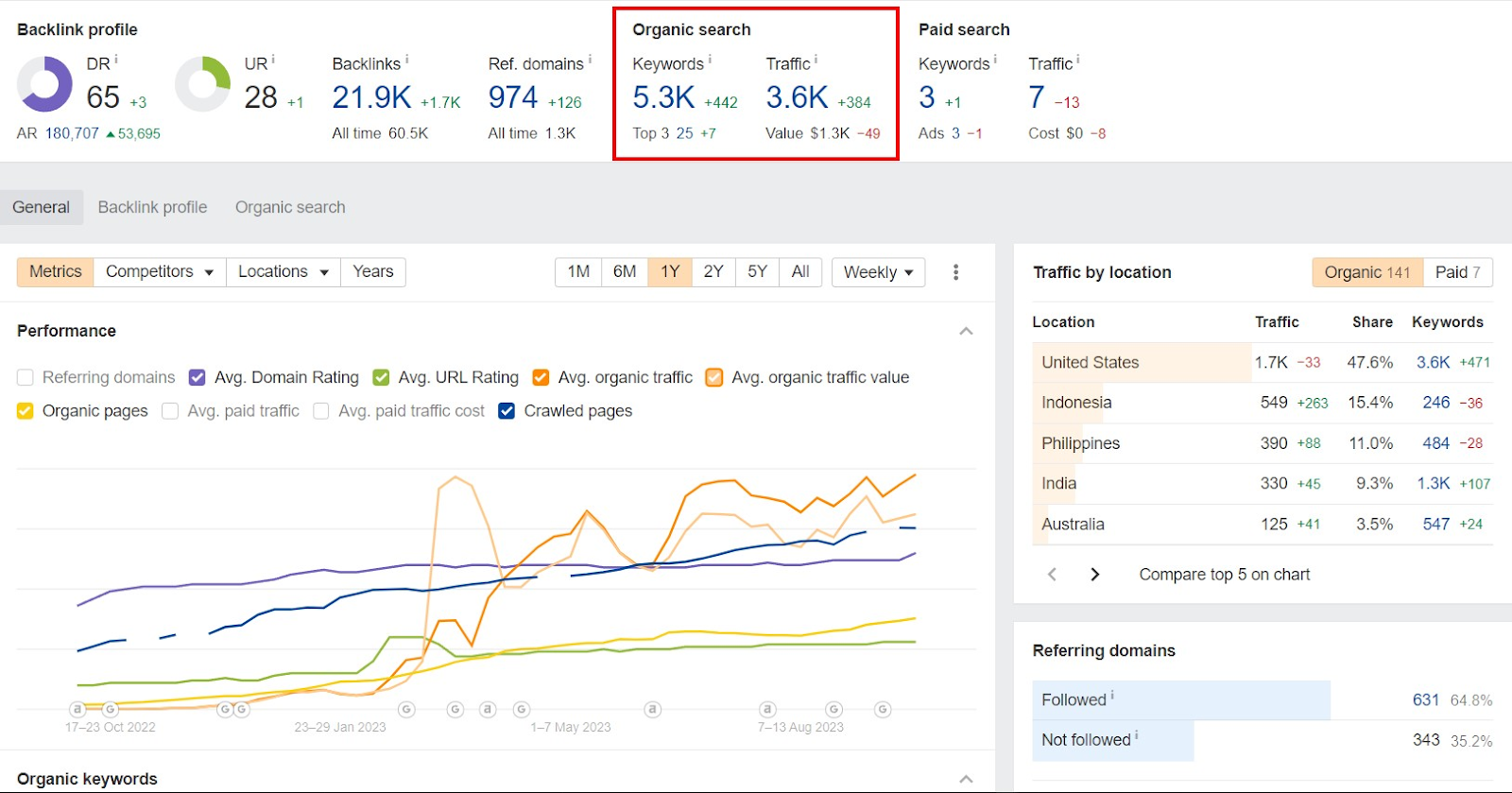 If your website has pages about your services or products, your traffic depends on how many people are looking for what you offer. But, some of your potential customers might be unaware that a solution to their problems exists. They don't know about the products or services that could help them, and they haven't chosen a brand to check out yet.
Your website can present exceptional value by engaging with customers when they're in the mode of seeking solutions. They have questions, and addressing these queries might guide them to your solution. If you're not available to address these questions, competitors might step in. Your website should empower users, providing them with knowledge and building confidence. This is when you earn a conversion.
Your company's blog should extend beyond a mere showcase of your product. Your content should focus on the people who might buy your product. It should answer their questions and talk about other options they might be thinking about. When you provide content at every step of their buying journey, both you and your customers win.
3. Blogging Contributes to Keyword Optimization
"Blogging allows you to integrate highly searched keywords into your website."
Let's say that you have already fine-tuned your landing pages and a tuned homepage targeting your primary keywords. That's wonderful, but your organic traffic is expected to remain modest. Why? The likelihood is high that many websites, larger and more established than yours, are already focusing on those keywords.
Keywords serve as the foundation of a successful SEO initiative. They are the terms or phrases people tend to type when they search for a service or product you provide.
For these keywords to be effective, they need to be integrated into your website so that search engines can recognize and index them. Blog entries present an excellent opportunity to incorporate these keywords.
4. Blogging Creates Internal Linking Opportunities
"Internal links are significant as they help Google's algorithm understand your website better by guiding its crawlers to explore your website."
Links impact SEO heavily and creating internal links is the best tool in this case as you can create them yourself. Overlooking the usage of internal links on your site, which guide users from one page to another, is a big SEO mistake.
Finding internal linking chances on your main website pages do work, but it multiplies when you start publishing blog posts. With each new page on various but relevant topics, the possibilities to interlink these pages expand.
In doing so, you can use anchor text to convey Google the content and focus of the page you're linking to. This action strengthens its association with your target keywords as perceived by the algorithm.
5. Blogging Opens Opportunities for Backlink Generation
"Blogging is the most effective way of getting high authority domain backlinks."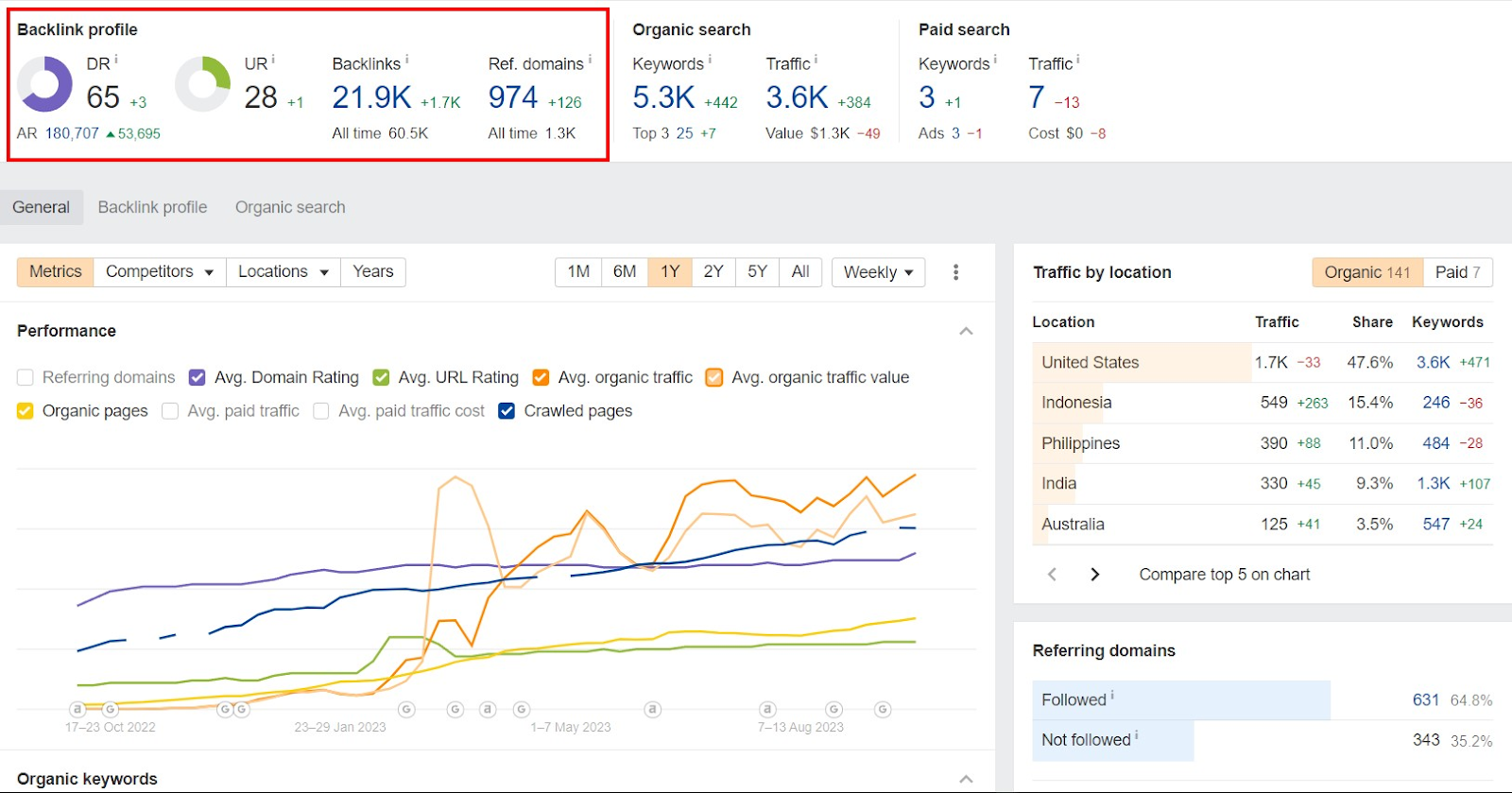 To rank well on Google, you need a strong network of high-quality backlinks. Blogging is a highly effective strategy to get these links and enhance your domain's authority.
Bloggers prefer linking to interesting blog posts over static product or service pages. This is the reason why blogging is great for getting important backlinks. While these backlinks may not boost your rankings right away, they make your website stronger, benefiting all its pages in the long run.
Recent statistics highlight the power of blogging: companies with active blogs see a huge 97% boost in inbound links to their websites.
6. Blogging Enhances Social Media Visibility for Higher Conversion
"Blogging guides people from social media to conversion by sparking curiosity and fostering loyalty. "
While social shares don't directly affect rankings, they can amplify the SEO benefits of blogging.
Social media channels where you can share your blogs include:
Facebook
Twitter
Instagram
LinkedIn
Pinterest
When your blog post gets shared on social media, it extends the reach of your content. It even attracts more visitors to your website. Increased visibility shows your brand to people who don't follow your social media or know about your brand yet.
As your blog becomes more popular through social sharing, it can also attract more backlinks in the long run. positively impacting your website's authority and SEO performance.
7. Blogging Improves Expertise-Authority-Trust Scores
"Blogging elevates your authority, expertise, and trustworthiness, building a solid online foundation. "
➡️ Demonstrating "Expertise"
Regular and informative blog posts showcase your expertise in a particular domain. When you talk about industry topics, share insights, and offer valuable information, you become an expert in your field.
➡️ Building "Authority"
Consistent, well-researched blog content establishes your website's authority. When other sources mention, share, or link to your content, it boosts your authority in the eyes of search engines and users.
➡️ Elevating "Trustworthiness"
Blogs also contribute to building trust. When you offer accurate and helpful information, your audience begins to trust your brand. Trust is reinforced through engagement, positive reviews, and a track record of reliable content.
Search engines like Google focus on E-A-T in their algorithms, and a website with higher E-A-T scores is likely to rank better. Thus, maintaining an active, well-maintained blog is crucial for enhancing these scores. In turn, your online presence and performance.
8. Blogging Enables to Target Long-Tail Keyword
"Blogging is a powerful tool for targeting long-tail keywords effectively, which can significantly improve a website's visibility and attract highly relevant organic traffic."
➡️ Specific Keyword Targeting
Long-tail keywords are longer, more specific phrases that users often search for. Blogs provide the platform to create content tailored to these precise keyword phrases.
➡️ Answering Niche Queries
Long-tail keywords are associated with specific queries, tackling niche topics or answering detailed inquiries. Blogs allow you to craft detailed, informative responses that match these user queries.
➡️ Lower Competition, Higher Relevance
Long-tail keywords usually have lower search volume but higher relevance to the searcher's intent. Since there's less competition for these phrases, you can rank higher and attract the right audience more.
➡️ Diverse Content Creation
Blogging allows for a wide range of content types, such as how-to guides, tutorials, case studies, and reviews. You can use long-tail keywords in different content to match user search preferences.
➡️ Enhanced User Experience
By tailoring your blog content to long-tail keywords, you ensure that users find exactly what they're looking for. This boosts user satisfaction and engagement, leading to potential conversions.
Blogging is crucial for using and targeting long-tail keywords. It aids in a more comprehensive and precise approach to SEO and content marketing.
Bonus – Important Notes for Blogging to Enhance SEO
Effective blogging positively impacts SEO when approached strategically. Simply creating a blog and publishing random content won't yield SEO benefits. Each content should meet the below reminders to guarantee SEO benefits.
✔ ️ Avoid using identical keywords as other pages on your site.
➡ Attempting to target identical keywords as those on your landing pages and other pages is a big NO. As you start blogging, research extra keywords related but distinct to your primary ones.
💡💡💡Tips when conducting keyword research 💡💡💡
Understand Your Audience
Use Keyword Research Tools
Focus on Long-Tail Keywords
Analyze Competitor Keywords
Consider Search Intent
Prioritize Relevance and Relevance-to-Competition Ratio
Pay Attention to Trending and Seasonal Keywords
Optimize for Local Searches
Maintain a Keyword List and Review Regularly
Experiment and Monitor Results
Natural Language and Conversational Phrases
Consider Latent Semantic Indexing (LSI) Keywords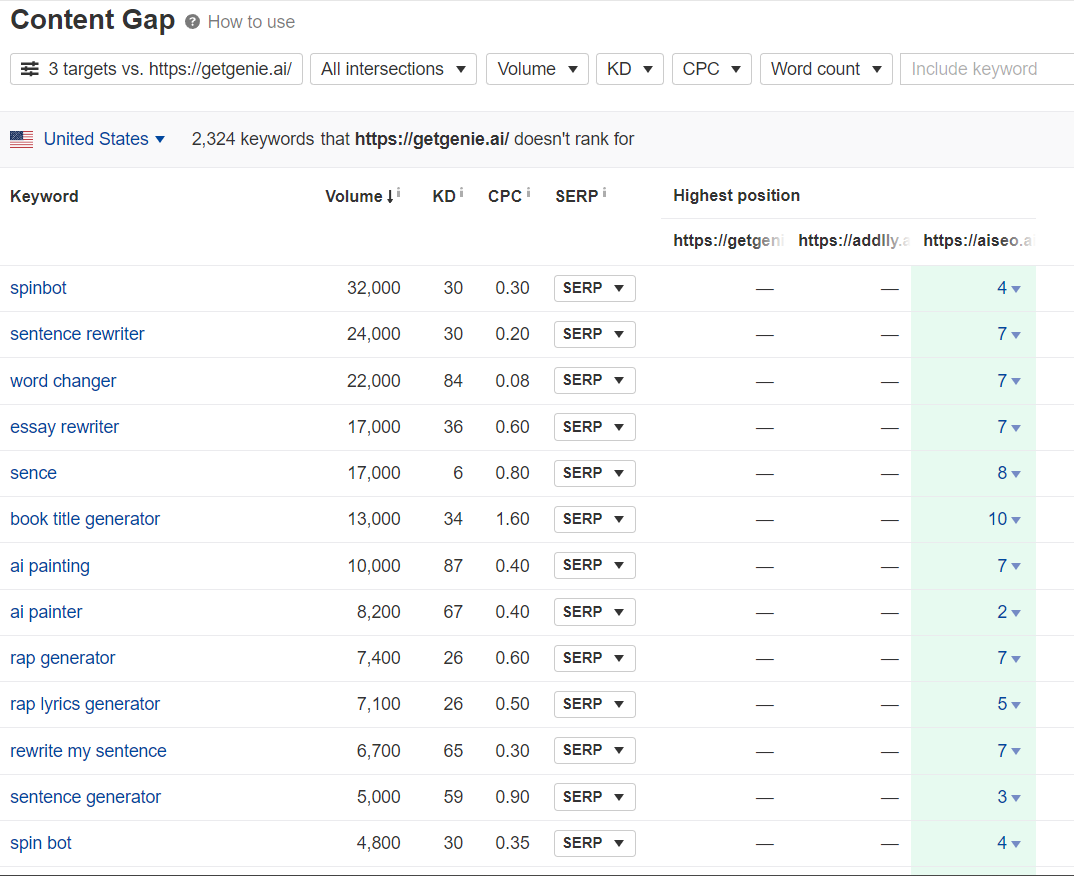 ✔ Engage with users throughout every phase of the purchasing journey.
➡ The advantage of owning a blog lies in its ability to engage users at various points in their purchasing process.
✔ Avoid posing questions in your titles; instead, offer solutions and insights.
➡ When crafting blog post titles, provide answers rather than posing questions to entice user engagement. This approach creates captivating titles that make users click in search results and on social media.
✔ Develop a strategic SEO action plan.
➡ Refrain from posting. Focus on preparation. Choose topics, target keywords, plan post promotions, and measure blogging impact."
✔ Optimize your blog posts for SEO before making them live.
➡ Adhere to fundamental SEO guidelines to ensure search engines comprehend your articles. or per the guidelines of your SEO plugin.
✔ Promote your blog content once it's live.
➡ After publishing a blog post, promote it across relevant channels to reach a broader audience. Use social media, email marketing, and other platforms to gain visibility and engagement.
✔ Assess blogging's influence on your SEO performance.
➡ Find out the impact of blogging on your SEO performance through analytics and tracking tools. Check how blog efforts contribute to your search engine rankings and online visibility.
✔ Invest in plugins that can help your blogging experience and SEO performance.
➡ Choosing the right plugins can enhance tasks, site function, and your website's visibility and ranking.
You can try GetGenie, an all-in-one plugin that not only allows you to write 20x faster, it can also guarantee SEO performance. Here are GetGenie's core features that make it the most suited to your blogging and website requirements.
Blog Wizard
37+ Ai Templates & Workflows
NLP & SERP-relevant Ai-filtered Keywords
SERP Competitor & Forum Question Analysis
Content Score with Competitor H2H Comparison
What's more interesting about GetGenie is its seamless compatibility with WordPress and SaaS platforms.
How Do Blogs Help SEO: Key Takeaways
Now you know how you can enhance your search engine's visibility through blogging. Remember the blogging tips, as strategic blogging with SEO and promotion expands keyword reach and aids in link building and brand mentions.
Invest in GetGenie as your go-to Ai assistant to enhance your blogging experience and for guaranteed results.
Hope that this article provides you with the necessary information on how blogs help SEO.