How to Rank a Blog Post on Google: 10 Proven Strategy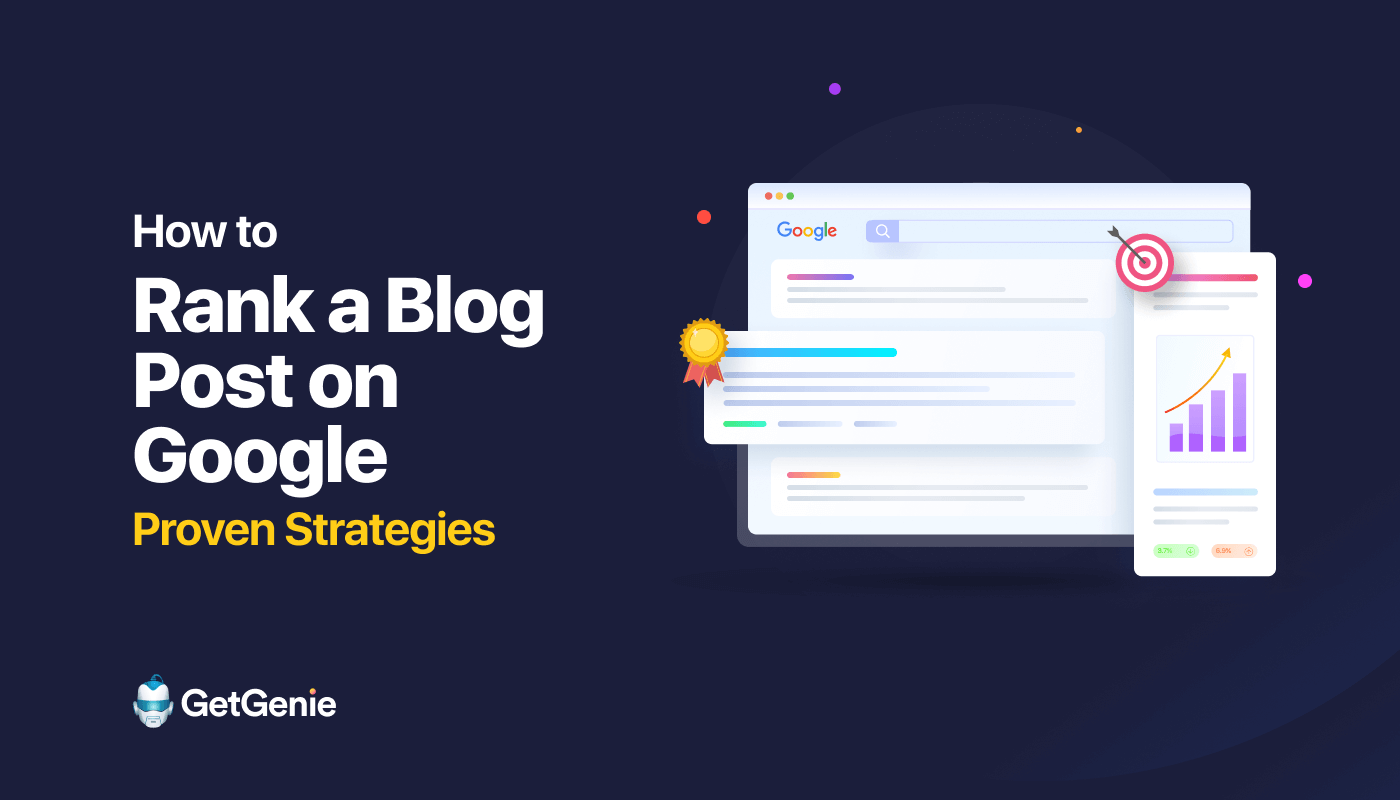 Have you ever dreamed about witnessing your blog post dominating the top of Google's search results? At the same time, able to attract a flood of eager readers?
If so, you're not alone. In an age where content is king, ranking a blog post on Google has become essential for content creators and marketers.
But the question remains: how to rank a blog post on Google?
Well, ranking a blog post on Google requires comprehensive strategies to enhance visibility and improve its position in search results.
In this guide, we'll discuss the 10 strategic steps to help you win the search engine battlefield and secure the top place among the search results. Let's begin!
Why It's Important to Rank a Blog Post on Google?
Ranking a blog post on Google is crucial because it boosts visibility, drives organic traffic, and establishes authority in your niche.
Here are the 5 important reasons why it's important to rank a blog post on Google:
✔ Increasing Visibility and Brand Awareness
Expand your reach to a wider audience by ranking higher in search results.
Boost brand recognition and awareness as more users discover your content.
✔ Enhancing Site Authority
Build credibility with Google by consistently ranking well for valuable content.
Attract backlinks from authoritative websites, further boosting your site's authority.
✔ Getting More Organic Traffic
Attract more organic traffic to your website without paid advertising.
Gain the trust of users who prefer organic search results over ads.
✔ Maximizing Conversion Rates
Align your content with user intent, increasing trust and engagement.
Enjoy higher conversion rates as users are more likely to take desired actions.
✔ Establishing Long-term Sustainability
Create a foundation for sustained success with high-ranking, evergreen content.
Continuously attract organic traffic over months or even years, reducing reliance on advertising.
How to Rank a Blog Post on Google: 10 Strategic Steps
Writing an exceptional blog post is an achievement in itself, but ensuring it secures a prime spot i.e. the featured snippets on Google's search results is the ultimate victory.
Here are the 10 proven and effective strategies to secure ranking on Google's 1st page.
Step 1: Conduct Keyword Research
Proper keyword research ensures your blog posts align with users' search intents. At the same time, it helps in increasing the likelihood of ranking well on Google and attracting relevant traffic.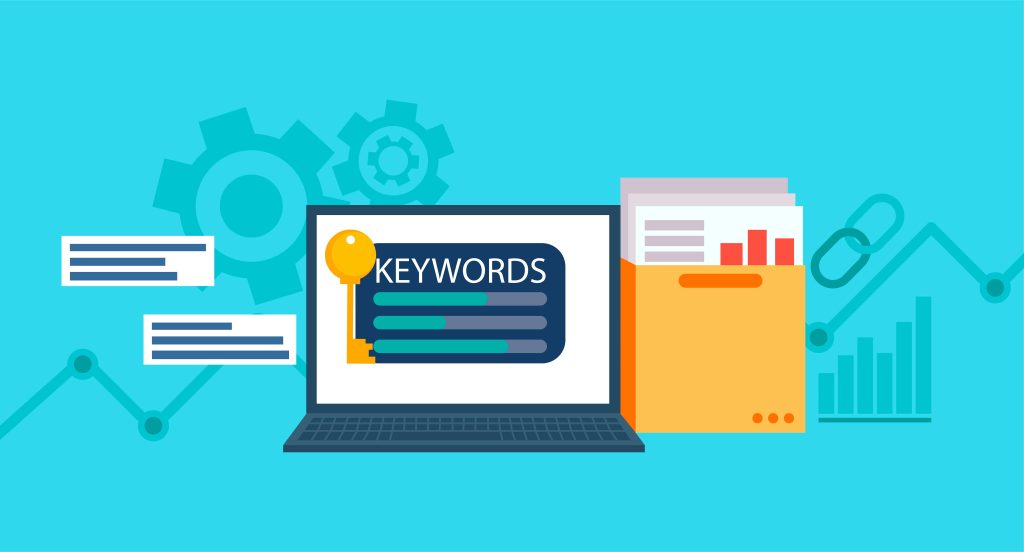 Here's a breakdown of how to conduct keyword research to rank a blog post on Google:
➡️ Understanding the Target Audience
Begin by defining your target audience and their search intent.
Research on their preferences, interests, and pain points.
Consider demographics, location, and online behavior.
➡️ Identifying Relevant Keywords
Brainstorm potential seed keywords and phrases.
Utilize keyword research tools like GetGenie Ai, Google Keyword Planner, etc.
Focus on the seed keywords to align with your audience's needs.
➡️ Preparing LSI (Latent Semantic Indexing) List
Compile a list of relevant LSI keywords to include in your content.
Use these keywords naturally to enrich the semantic context of your post.
➡️ Analyzing Keyword Competition
Assess the competitiveness of chosen keywords.
Look at keyword difficulty scores provided by SEO tools.
Consider the number of competing pages for each keyword.
Opt for a mix of low-competition and high-traffic keywords.
Step 2: Build Proper Content Brief
A well-defined content brief sets the foundation for a strategic approach to SEO. It acts as a roadmap, guiding your content creation process and focusing on the proper structure of a blog post.
➡️ Set Clear Goals
Define the purpose and objectives of your blog post.
Establish specific ranking and engagement targets.
➡️ Conduct Gap Analysis
Research competitors and identify content gaps in your niche.
Determine what unique value your post can bring to the table.
➡️ Mark the Sales Funnel Affecting Factors
Consider how your blog post can influence different stages of the sales funnel.
Produce content to address the needs and concerns of potential customers.
➡️ Make an Appropriate Outline
Create a detailed outline incorporating an introduction, headings, sub-headings, and conclusion.
Ensure that the outline reflects the logical structure and addresses the identified gaps.
Utilize the Ai tool i.e. GetGenie Ai outline generator templates to ensure a smooth flow of information for readers and search engines.
Step 3: Generate High-Quality Content
High-quality content attracts and engages readers, encouraging longer page visits and lower bounce rates.
Quality content also builds credibility and trust as well as increases the likelihood of earning backlinks and social shares to enhance your blog's authority.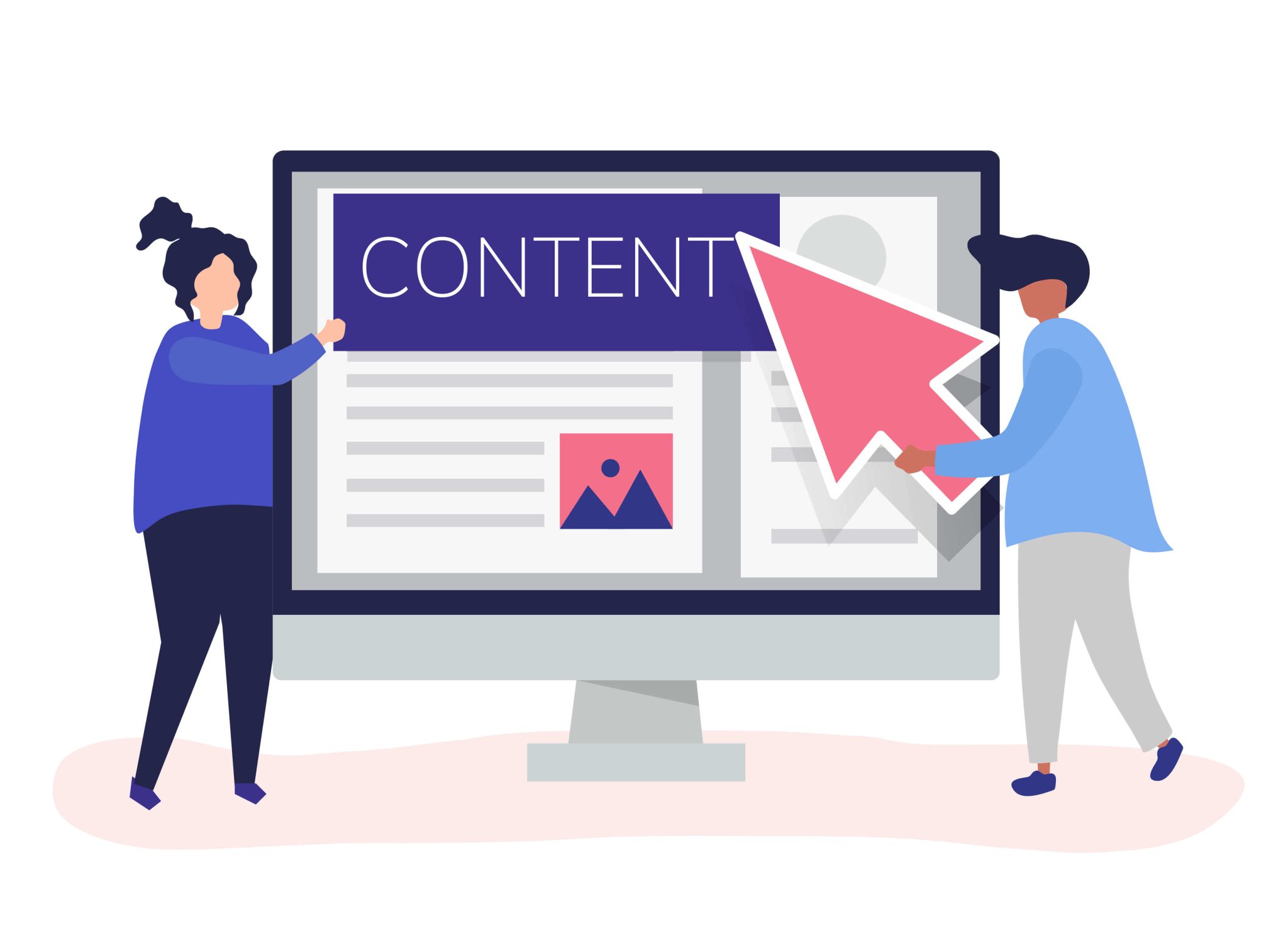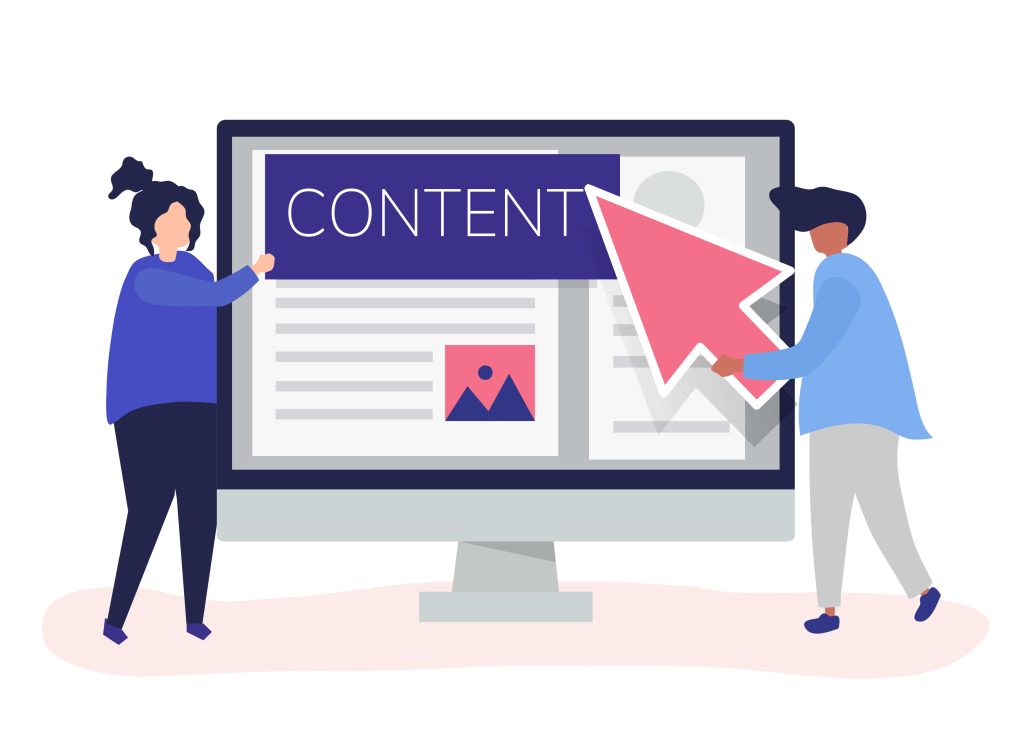 Here's how you can produce quality content to rank on Google:
➡️ Creating Valuable and Informative Content
Solve a problem or answer a question that your target audience is searching for.
Offer unique insights, perspectives, or experiences to stand out in your niche.
Provide practical advice, tips, or solutions.
Use clear and concise language to the entire blog post.
➡️ Maintaining Content Readability
Use subheadings to break down the content into more engaging sections.
Use simple sentences and avoid complex sentences.
Keep paragraphs short and focused, with no more than 3-4 sentences.
Use numbered lists or bullet points for easy scanning.
Utilize a readable font and appropriate font size.
Ensure proper grammar, spelling, and punctuation for readability.
➡️ Proofread and Editorial Review
Ensure a clear content structure with headings and paragraphs.
Use a grammar and spell-check tool.
Manually proofread for contextual issues.
Check for consistent typography and punctuation usage.
➡️ Avoiding Duplicate Content
Conduct a plagiarism check to ensure your content is original.
If quoting or referencing other sources, provide proper attribution.
Avoid recycling or republishing content from your own site.
Use canonical tags to indicate preferred versions of similar content.
➡️ Using Relevant Media Files, GIFs, Images, and Videos
Incorporate high-quality visuals that enhance your content.
Use images, infographics, and charts to illustrate key points.
Embed relevant videos to engage and educate your audience.
Optimize media files for fast loading times.
Add descriptive ALT text to images for accessibility and SEO.
Step 4. Follow the E-E-A-T Principle
Prioritizing E-E-A-T (experience, Expertise, Authoritativeness, Trustworthiness) is vital for blog post ranking especially when you are generating content using AI content writer tools. Following this rule establishes credibility and trust with both users and search engines.
Let's explore the E-E-A-T principle while writing content:
➡️ Experience (E)
Highlight the experience of your brand or the individuals behind the content.
Share stories or case studies that demonstrate your practical knowledge and accomplishments.
Incorporate real-life examples and success stories to showcase your expertise.
➡️ Expertise (E)
Thoroughly research and understand your topic.
Showcase your expertise by providing well-researched, accurate, and insightful content.
Cite credible sources to support your claims.
➡️ Authoritativeness (A)
Build a strong author profile with relevant qualifications, certifications, or experience.
Highlight your credentials within the content and author bio.
Aim for guest posts on authoritative websites to boost your own authority.
➡️ Trustworthiness (T)
Maintain transparency in your content by citing sources and referencing data.
Include customer reviews, testimonials, or case studies to demonstrate trustworthiness.
Ensure your website has a secure and professional design, including an easily accessible privacy policy.
Step 5: On-page SEO Optimization
On-page SEO optimization helps to rank blog posts on Google by enhancing visibility to search engines. Also, SEO-friendly content is more discoverable by targeting relevant keywords and improving overall user experience.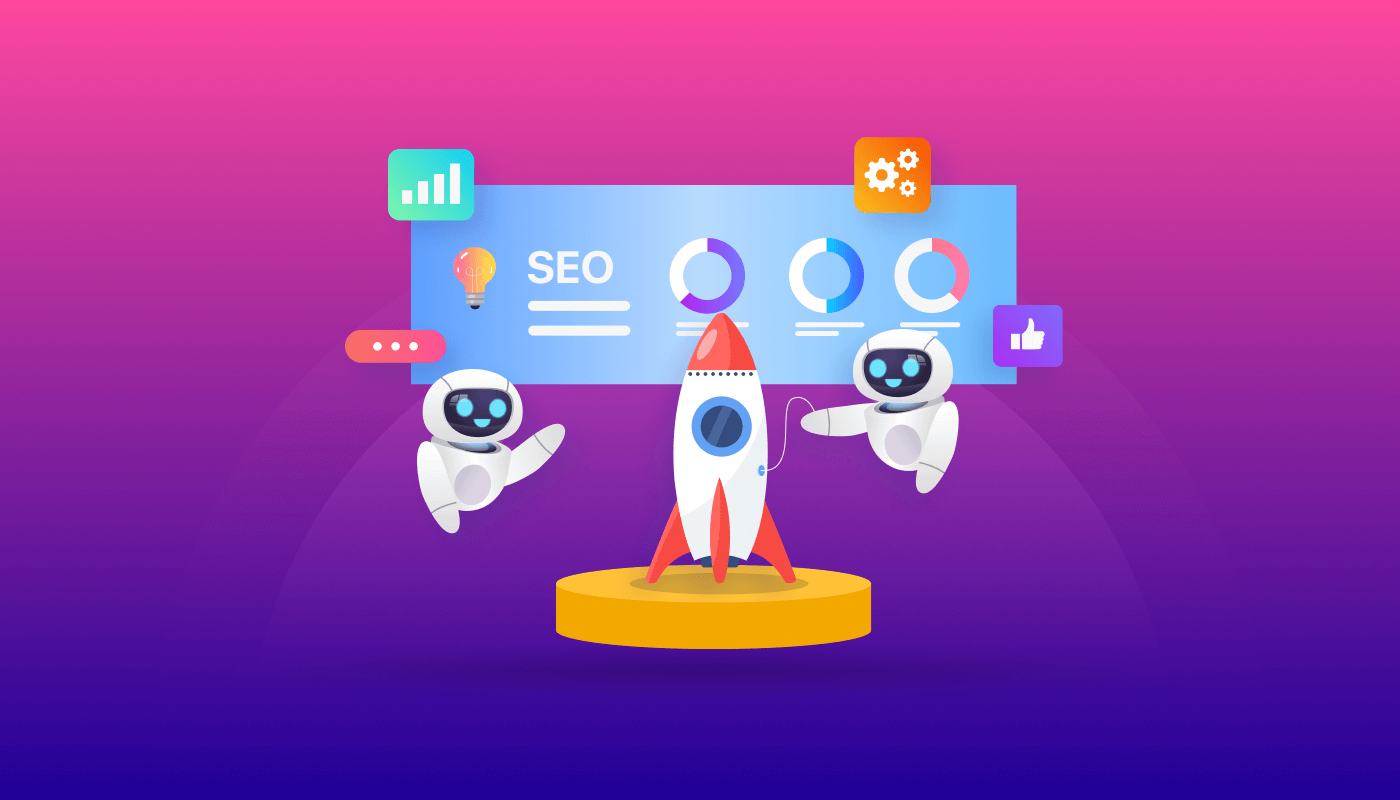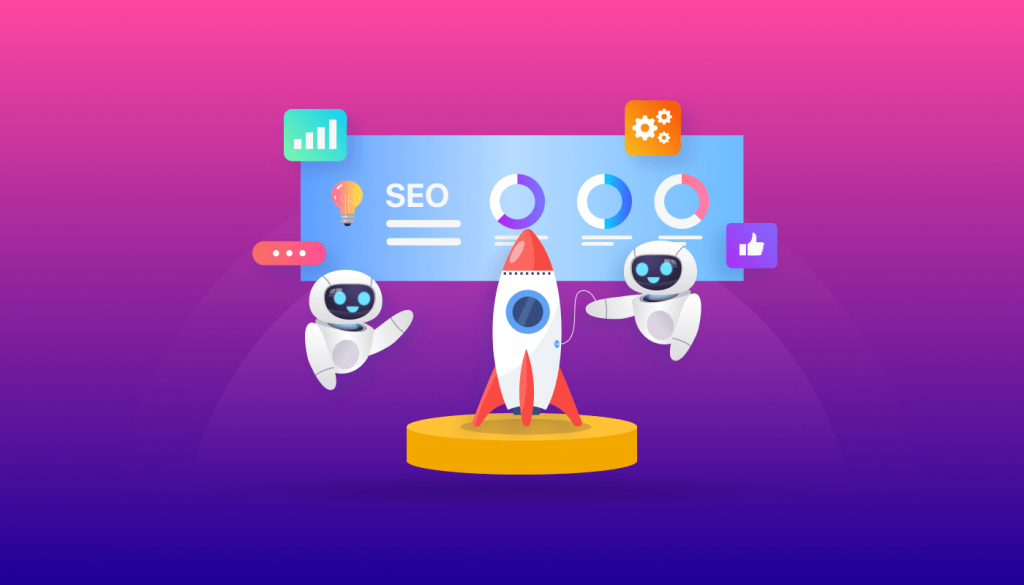 For a proper on-page SEO-optimized blog post, follow the following steps:
➡️ Including the Target Keyword
Incorporate your target keyword naturally into the content.
Use variations and synonyms to avoid keyword stuffing.
Place focus keywords naturally in titles, headings, and throughout the content.
Utilize Ai-generated NLP suggestions to improve your content score
➡️ Crafting Engaging Titles
Create attention-grabbing, relevant titles that reflect the content.
Keep titles concise (under 60 characters) for optimal search visibility.
Include the main keyword near the beginning of the title.
➡️ Meta Description Optimization
Craft a compelling meta description that summarizes the content.
Use the target keyword to increase click-through rates (CTR).
Keep meta descriptions under 160 characters for best results.
➡️ Header Tags (H1, H2, H3, etc.)
Organize content with a clear hierarchy of headers (H1 for blog title, H2 for headings, H3, H4 for subheading, etc.).
Include keywords in relevant headers to improve content structure.
Use header tags to make the content more scannable and user-friendly.
➡️ Internal Linking
Link to relevant, related content within your website.
Anchor text should be descriptive and include keywords.
Helps with user navigation and distributes link authority.
Step 6: Utilize Link Building
Link building boosts your blog's authority and credibility in the eyes of search engines, leading to higher search rankings.
Apart from this, high-quality backlinks from reputable websites signal to search algorithms that your content is valuable and deserving of higher search rankings.
to do so,
➡️ Building High-Quality Backlinks
Seek links from reputable and relevant websites within your niche.
Focus on content quality and engagement to naturally attract backlinks.
➡️ Guest Posting
Write informative guest posts for authoritative blogs in your field.
Include relevant, non-promotional links back to your blog within the content.
➡️ Outreach and Link-Building Strategies
Identify potential link partners through competitor analysis and industry research.
Reach out to webmasters and bloggers with personalized, value-driven pitches for link placement.
➡️ Avoiding Spammy Backlinks
Refrain from buying or participating in link schemes.
Regularly audit your backlink profile and disavow low-quality or spammy links.
➡️ Monitoring Backlink Profile
Utilize tools like Google Search Console and third-party backlink analysis tools to track your backlinks.
Continuously assess and update your link-building strategy based on performance and changes in search engine algorithms.
Step 7: Add Compelling CTA
Compelling CTAs can enhance user engagement and encourage readers to take desired actions, such as subscribing, sharing, or visiting other key pages. As a result, these signal your content quality to search engines and contribute to improved SEO.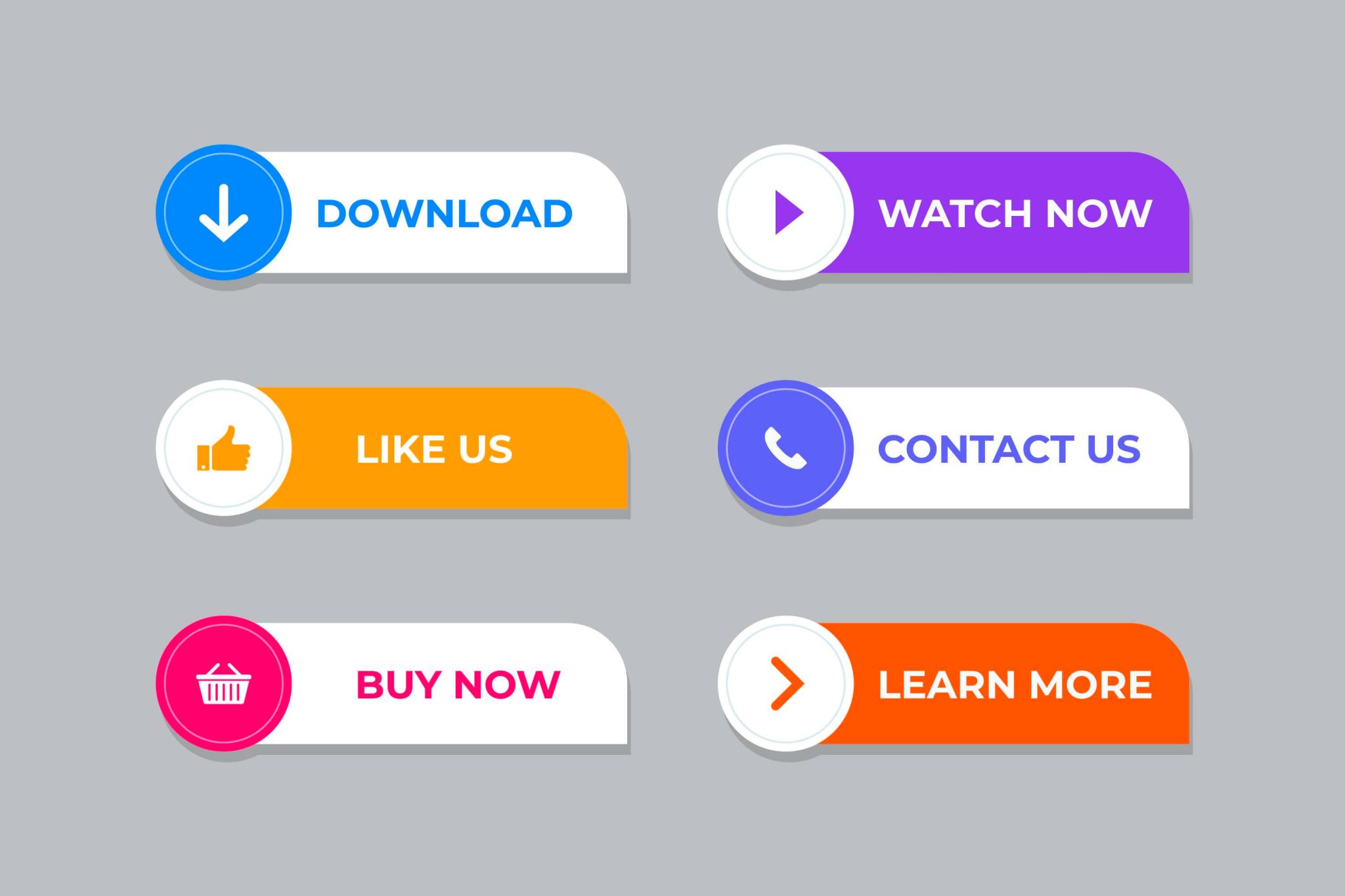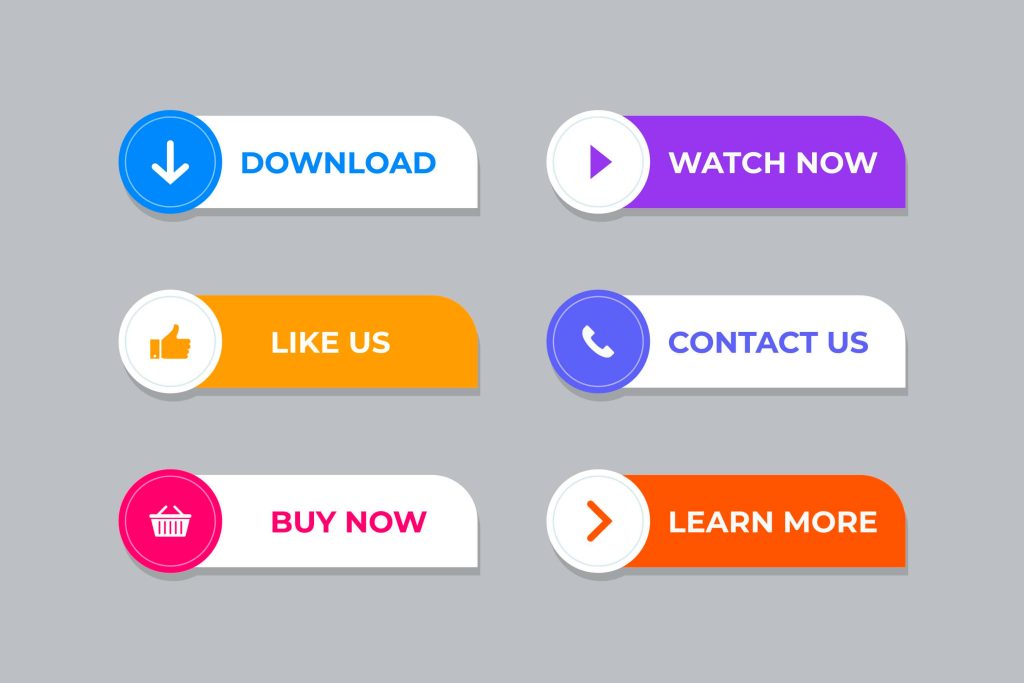 Here's a quick guide on how to add compelling CTA (Call to Action) content to rank on Google:
➡️ Right Placement and Position
Ensure your CTA is prominently positioned within your content.
Place your CTAs strategically near the beginning(above the fold), middle, and end of your blog post to capture reader interest and engagement at various points.
➡️ Create FOMO (Fear of Missing Out)
Craft your CTA to create a sense of urgency or scarcity.
Use phrases like "Limited Time Offer," "Act Now," or "Don't Miss Out" to evoke FOMO.
➡️ Add Engaging and Effective Text
Make your CTA text concise, action-oriented, and benefit-driven.
Clearly state what users will gain by clicking on it.
Use persuasive verbs like "Get," "Discover," "Unlock," or "Grab."
➡️ Choose the Right Font, Size, and Color
Ensure your CTA text is easy to read and stands out from the surrounding content.
Choose a bold font that contrasts with your page's background.
Use a color that aligns with your brand but also grabs attention (e.g., vibrant buttons).
➡️ Redirect with Correct Links
Ensure your CTA is linked to the relevant landing page or offer.
Test the CTA link to make sure it works correctly, avoiding any broken links.
🔥 Effective Blog CTAs Examples for blog posts
"Learn More": This encourages readers to delve deeper into the topic.
"Download Now": Ideal for offering ebooks, whitepapers, or resources.
"Subscribe for Updates": Great for building your email subscriber list.
"Get Started": Perfect for product or service sign-ups.
"Join the Community": Engages users in your brand's community or social channels.
"Shop Now" or "Buy Now": Ideal for e-commerce blogs.
"Request a Quote": Useful for service-oriented businesses.
"Get Your Free Trial": Encourages users to try your product or service.
"Follow Us": Encourages social media following.
Step 8: Perform Technical SEO
Technical SEO ensures that your blog posts are easily discoverable and indexable by search engines, laying the foundation for higher rankings and increased organic traffic.
Here's how to perform technical SEO to rank blog posts on Google:
➡️ XML Sitemap Submission
Create an XML sitemap that lists all the URLs of your blog content.
Submit this sitemap to Google Search Console to ensure search engine crawlers can easily discover and index your blog posts.
➡️ Canonical Tags and Markup Schema
Implement canonical tags on your blog pages to indicate the preferred version of a page if you have duplicate or similar content.
Canonical tags help consolidate SEO authority and prevent duplicate content issues.
Use structured data markup e.g. FAQs schema to help Google understand your content better. Optimize your content for question-based queries
➡️ URL Structure and Permalinks
Optimize your blog's URL structure to be clean, descriptive, and user-friendly.
Use keywords in the URL to reflect the topic of your blog post.
Avoid lengthy or cryptic URLs, and use hyphens to separate words.
➡️ Ensure Mobile-Friendly and Responsive Design
Ensure your blog is mobile-responsive, meaning it adapts well to various screen sizes and devices.
Google prioritizes mobile-friendly websites in search rankings.
Use tools like Google's Mobile-Friendly Test to ensure your blog's mobile-friendliness
Step 9: Promote on Social Media
Effective social media promotion not only boosts your blog post's ranking potential but also helps you connect with your audience and establish a strong online presence.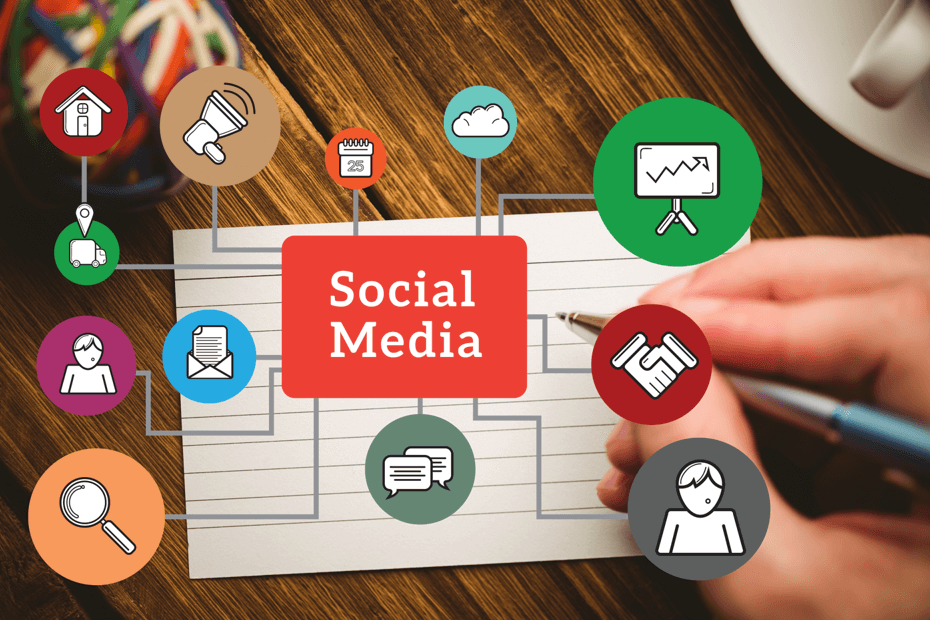 Starts ranking blog posts on Google with:
➡️ Sharing Blog Posts on Social Platforms
Post your blog content on platforms like Facebook, Twitter, Instagram, and LinkedIn.
Include eye-catching visuals and enticing captions to pique interest.
➡️ Use Ad Copy Templates
Craft compelling ad copy templates that highlight your blog's key points.
A/B tests different ad variations to optimize for engagement.
➡️ Engaging with the Audience
Respond promptly to comments, questions, and feedback on your social posts.
Foster a sense of community by engaging in conversations with your followers.
➡️ Utilizing Hashtags
Research relevant hashtags and utilize them in your social media posts.
Hashtags can help your content reach a wider audience interested in your topic.
➡️ Social Bookmarking
Share your blog posts on social bookmarking sites like Reddit, StumbleUpon, or Mix.
This can drive additional traffic and increase your content's visibility.
Step 10: Monitoring, Analytics, and Improving
Regular monitoring provides insights into blog post performance in order to continuous improvement to meet SEO standards.
With proper improvements, you can ensure that your blog posts not only rank well initially but also continue to perform strongly in the ever-evolving landscape of search engine optimization.
For this,
➡️ Google Analytics Setup
Install Google Analytics to track website traffic and user behavior.
Analyze page views, time on page, and other relevant metrics to gauge blog post performance.
➡️ Google Search Console
Use Google Search Console to identify keywords driving traffic to your blog post.
Monitor impressions, clicks, and click-through rates (CTR) to refine content strategies.
➡️ A/B Testing
Conduct A/B tests to experiment with different headlines, meta descriptions, and content formats.
Analyze the results to implement changes that improve engagement and click-through rates.
➡️ Adapt to Google Algorithm Updates
Stay informed about Google algorithm updates
Adjust SEO strategies to align with the latest search engine ranking factors.
➡️ Bounce Rate Reduction, CTR Improvement
Optimize page load times and improve content quality to reduce bounce rates.
Craft compelling meta descriptions and titles to boost click-through rates and overall ranking potential.
➡️ Adjust Strategies Based on Data
Use tools like Google Search Console or third-party SEO software to check blog post ranking
Regularly review analytics data to identify trends and user preferences.
Modify content and SEO strategies accordingly to maintain or improve rankings.

FAQs
Wrap it up
In summary, achieving a high-ranking blog post involves comprehensive keyword research, creating quality content, optimizing for SEO, building backlinks, and ensuring a seamless user experience.
Besides, consistent updates, social promotion, and diligent analytics monitoring are also vital to long-term success in search engine rankings.
By following these 10 proven steps on "How to rank a blog post", hopefully now you can rank your blog content well on Google, attracting organic traffic, and contributing to your overall online success.