How to Optimize for Google's Featured Snippets: 13 Proven Steps to Rank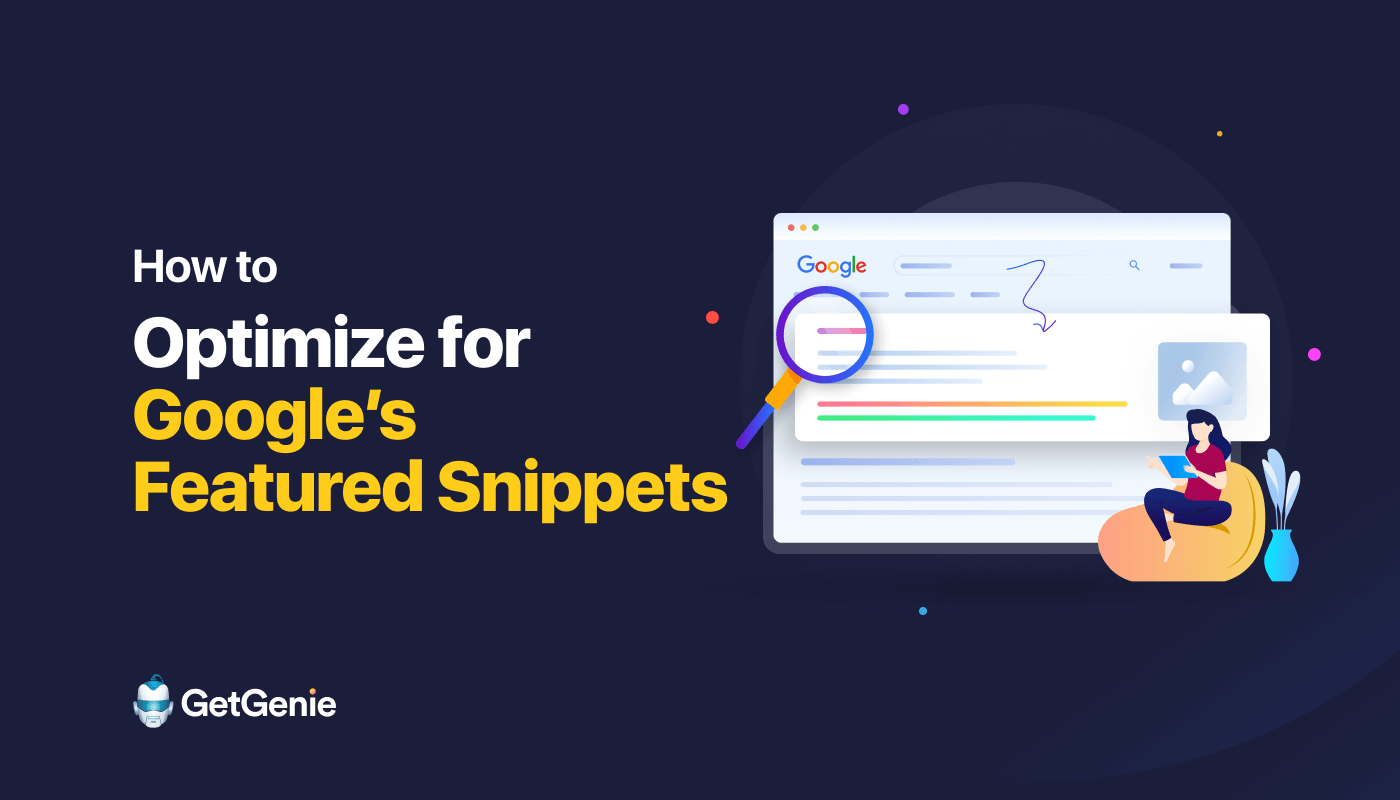 Want to secure the prime spot in search engine results pages? Optimizing your content for featured snippets is the answer!
So, how to optimize for featured snippets?
Well, you need to identify user search intent, research relevant keywords, and create reader and SEO-friendly content to optimize for featured snippets. Also, using relevant images, and optimizing loading speed, and performance are key considerations to capture the position for featured snippets.
Let's discover the 13+ (1 bonus) proven steps in detail to rank in Google's featured snippets and significantly boost your website's visibility, credibility, and traffic.
Understanding Featured Snippets
Featured snippets are concise summaries of content from web pages that are highly relevant to a user's search query.
Featured snippets are automatically selected by search engines e.g. Google's algorithms to answer specific questions. They appear at the top of Google's SERPs and other search engines before the organic search results.
As a result, featured snippets help users find quick answers without even clicking on a specific search result.
✅ Word/Character Limits:
The optimal length of featured Snippets is around 40 to 50 words in length. For the characters limit, it typically ranges from around 300 characters.
✅ Types of Featured Snippets
There are 5 types of featured snippets:
1. Paragraph Snippets
These are the most common type of featured snippets. Paragraph snippets appear as a block of text that mostly answers the user's queries with "how-to", "who", "can", "why", "what", etc.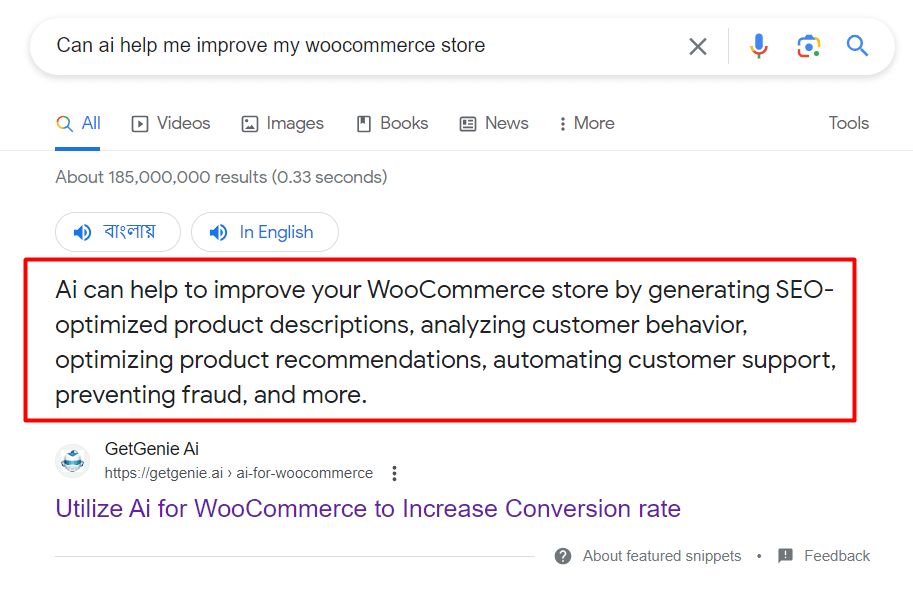 2. List Snippets
These featured snippets present information in a list format, such as ordered(numbered) or unordered (bulleted) lists.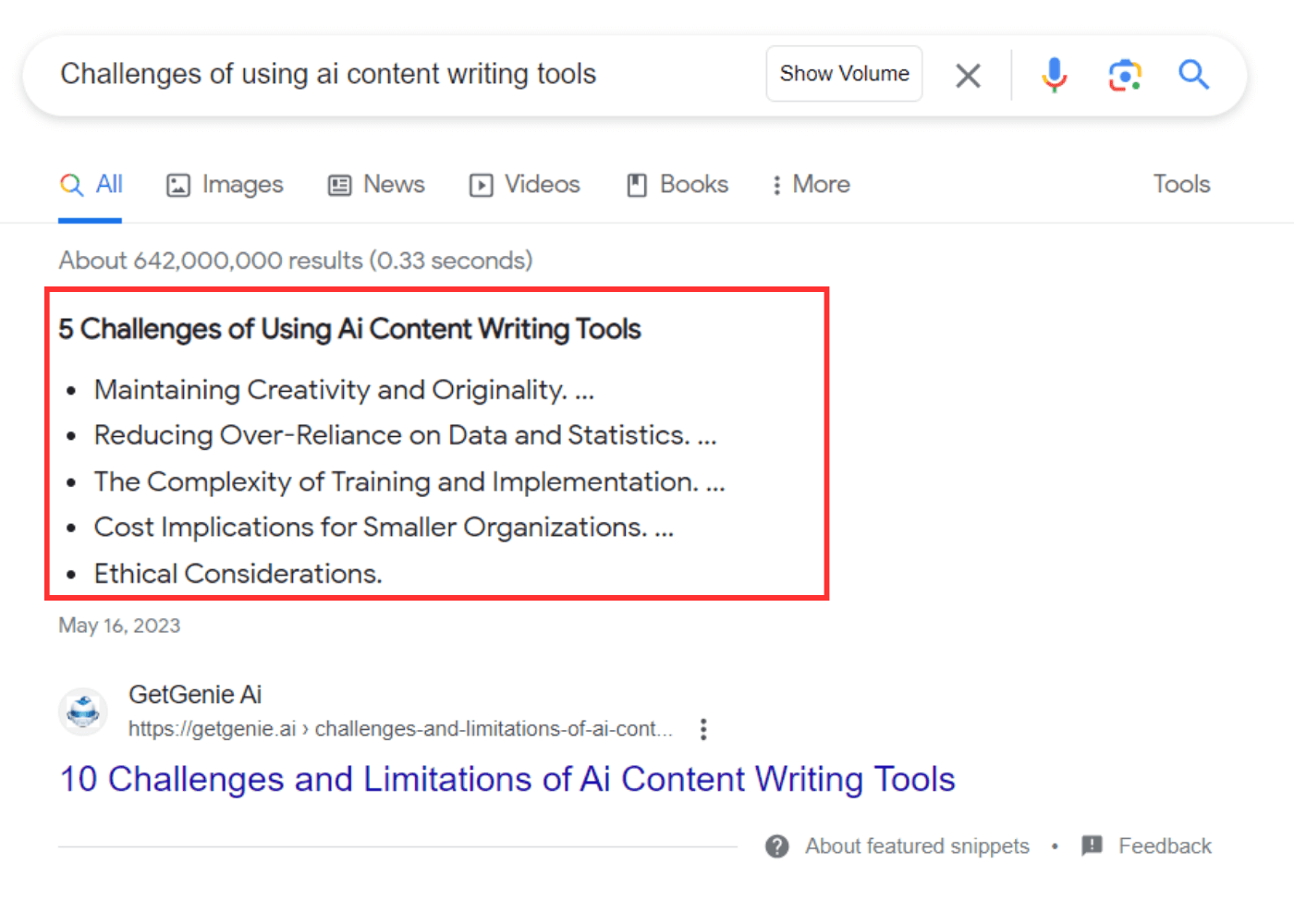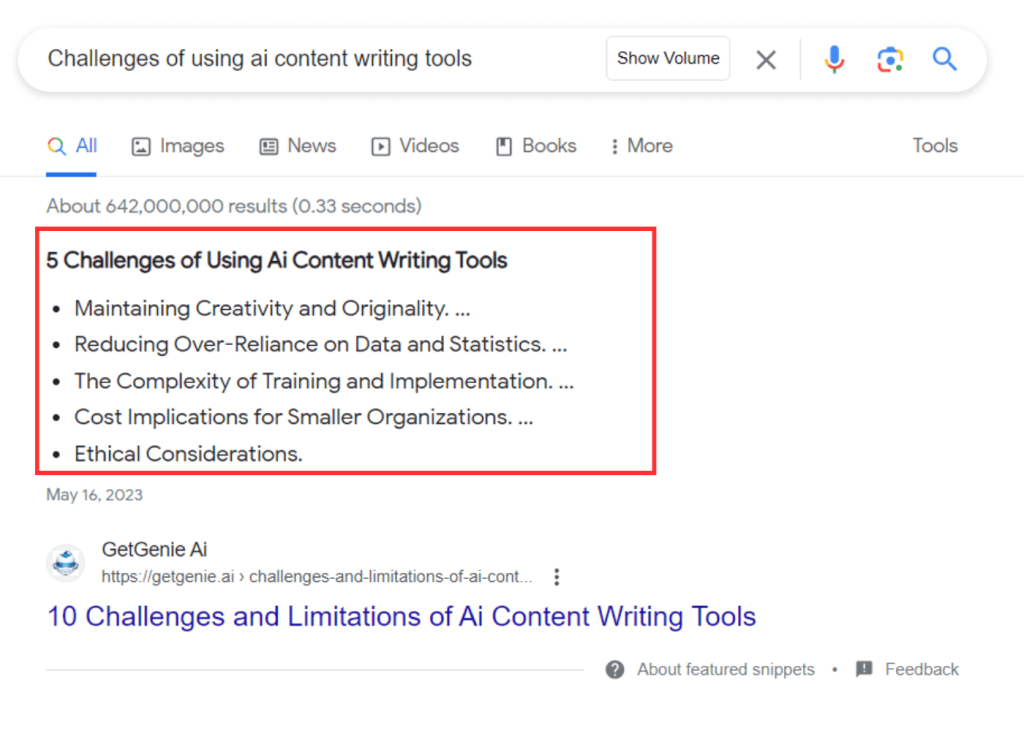 3. Table Snippets
These display information in a tabular format with relevant rows and columns. This type of featured snippet appears when the user searches for something related to comparison, schedule, prices, rates, scores, years, or other numerical data.
4. Video Snippets
Video results are also featured at the top of the SERP, addressing the user's query visually.
5. Image Snippets
Images that directly answer the user's question can also be featured. However, Image snippets are also regarded as double-featured snippets. It is often displayed with paragraph snippets or list snippets together.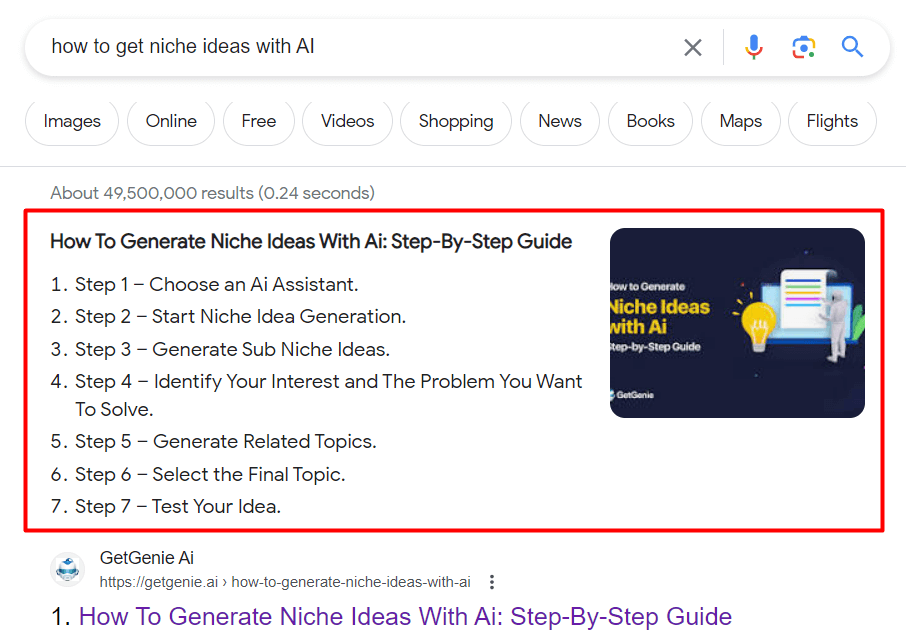 Why do Featured Snippets Matter?
You can gain 31% more traffic if you rank first with a featured snippet position rather than ranking first without being featured as snippets.

~ As per Ahrefs' findings
So, getting ranked in featured snippets on Google or other search engines truly matters for:
✅ Providing quick answers and enticing users to explore further
✅ Increasing visibility on search engine results pages (SERPs)
✅ Attracting organic traffic to your website
✅ Outshine competitors and attract more attention
✅ Enhancing brand recognition and credibility
✅ Boosting click-through rates and engagement
✅ Maximizing content's credibility and encouraging user engagement
✅ Improving user experience with relevant insights right away
How to Optimize for Google's Featured Snippets: 13 Proven Steps
So, optimizing content for featured snippets requires strategic steps in an organized manner. To help you out, here are the 13+ (1 bonus) effective steps to secure places for Google's featured snippets.
1. Identify Relevant Target Keywords
Before you start optimizing for featured snippets, keyword research is the first and foremost part of identifying relevant target keywords.
💡 For example, if you have a blog website on web design, a relevant target keyword could be "how to design a WordPress website."
To research the right keyword, you need to use tools like Google keyword planner, and Ai keyword researcher i.e. GetGenie Ai's SEO mode, etc.
As a result, you will find what users frequently search for and that have featured snippet potential.
2. Understand User Intent and Persona
The next step is filtering the keywords based on user intent and persona. User intent is the search intent of the user for a particular keyword. It defines the reason for searching and finding the solution to solve their problem based on the answer on Google.
💡 For example, a user may want to buy a product or want to learn about a topic, want to solve a problem or find a nearby place.
On the other hand, a user persona is a distinct segment of users who search using specific keywords for various purposes.
For a similar keyword, the user persona can be different. Like, a web designer can search for how to create a WordPress website, similarly, a student or a beginner can search for this same keyword.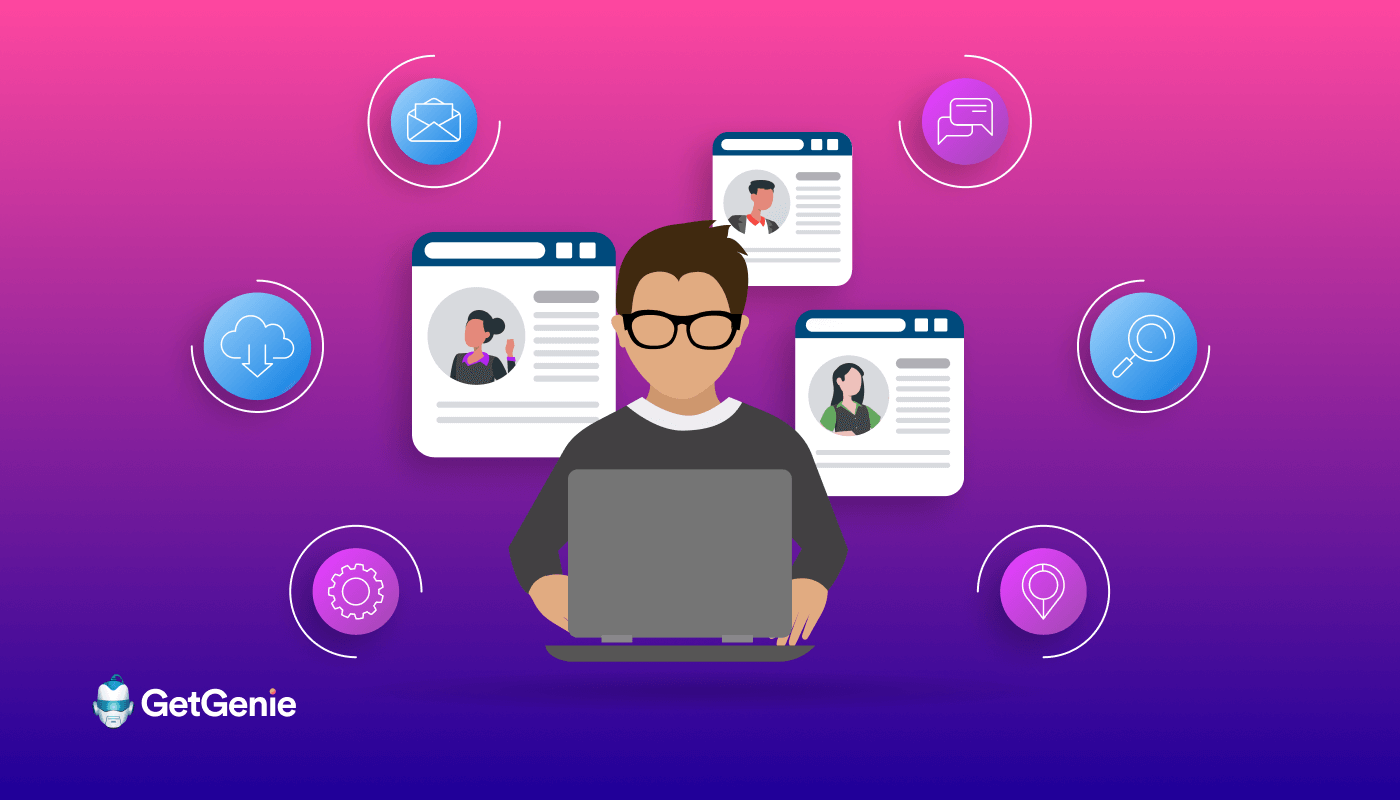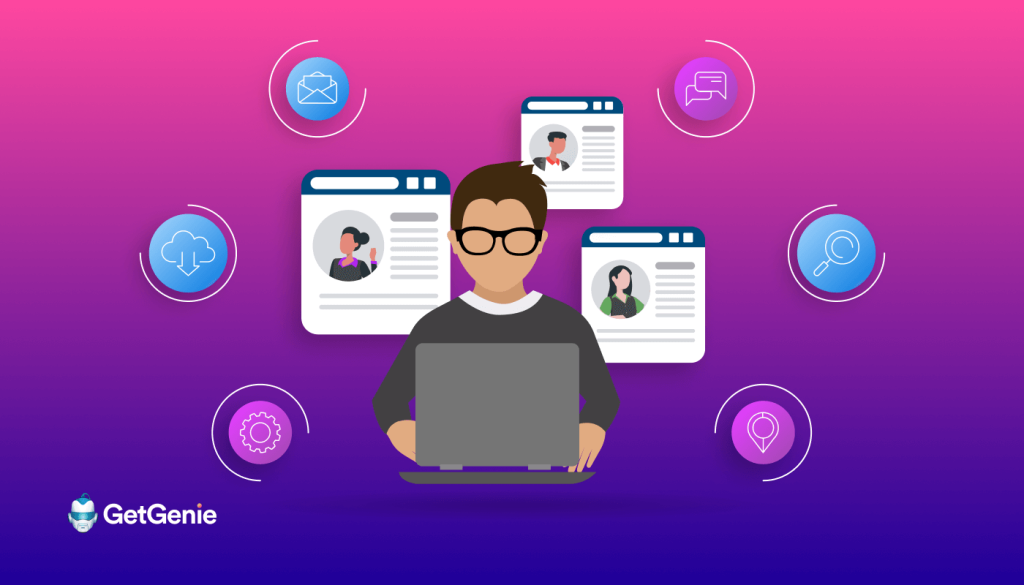 When you have organized keywords and their relevant user intent and persona, you are ready to create content.
💡 For example,
You should serve in an advanced guide like buying a domain, hosting, premium themes, plugins, or using page builders for the web designer.
Whereas a student needs beginner-friendly step-by-step how to build the website locally without any cost.
So, knowing your target audience's intent and persona can increase the chances of providing content that matches their needs and preferences.
3. Create Well-Structured, Informative Content
Make sure, when you want to optimize content for Google's featured snippet, your content should be informative. At the same time, they are well-structured maintaining logical sequences.
According to Ahrefs, 99% of featured snippets take from ranked content on Google's first page. The chance is zero to secure places in featured snippets if your content doesn't rank on Google's first page.
So, quality content with proper SEO is crucial to rank on Google's first page and get displayed in the featured snippets.
To do so, you can utilize the Blog Wizard approach to create multiple outputs for blog titles, intros, outlines, and content in just one click.
Also, it'll help you to analyze competitors' content and show room for improvement in your content.
Use the keywords throughout the content naturally to ensure on-page SEO as it's a vital factor for featured snippets. (avoid keyword stuffing)❗
As a result, content generation and optimization will be easier. Plus, search engines can recognize the relevance of your content and help you to improve the user experience.
4. Format Content Using Headers, Lists, and Tables
The monotonous format can fail to engage readers efficiently. So, break down your content into easily digestible formats with relevant headings such as H1, H2, H3, etc.
Also, you can use numbered or bulleted lists and tables. These H1 tags or list has more chances to appear in the featured snippets.
💡 For example, if you're creating a guide on "Best WordPress Plugins". Here you can use the 10 best WordPress plugins as an H2 tag, and use a table under the H2 heading to showcase the names and purposes of each plugin.
However, you can even use templates like featured snippet lists as lists also appear in the featured snippet. As a result, it'll maximize the chances to pull relevant snippets from your content and rank on the SERPs.
📢 Check out this video to get a step-by-step guide on using the featured snippet list template 👇
5. Add "How-to" Sections to Your Website
Including "how-to" sections in your content can be a great way to optimize for featured snippets.
When users need instructional content, they often asked with with "how to" search queries. In this case, you can provide the exact answer to their queries.
Google also favors content with clear step-by-step instructions and displays them in featured snippets.
💡 For instance, if you have a blog website covering web design and WordPress-related topics, you can create a dedicated "How to install WordPress themes and plugins" section.
6. Browse Google's Own "People Also Ask" Sections
People also asked section displays common follow-up questions related to the initial query.
✨ 43% of SERPs have People also Ask or (PAA) boxes. ~ Ahrefs
✨ Another study by Moz depicts that "More than 85% of searches show for People also ask" box.
So, targeting the "people also asked" section is another useful way to optimize your content for featured snippets.
You can analyze the PAA box that is related to your target keywords. You should address these questions in your content to increase the chances of being featured for various related queries.
7. Aim For Concise and Direct Answers to Queries
Readers always prefer concise, direct, and clear answers. Featured snippets also provide concise and direct answers to user queries.
That's why you should ensure your content answers the questions clearly and directly. Also, make sure, you are using the target keyword in your answer to improve relevance.
💡 For example, if the query is "What's new in WordPress 6.3" provide a straightforward answer containing new added features and updates.
8. Include Relevant Multimedia like Images and Videos
Content with images gets around 94% more views than those without images.

~ According to Forbes
So, visual content like images and videos can enhance the appeal of your content to users and increase the possibilities of being featured.
💡For example, if your article is about "5 Easy Steps to Integrate Ai to WordPress" include images demonstrating each step with proper screenshots and GIFs/videos.
✔️ Try to keep the image ratio 160 x 200px as it is considered an average graphic in a featured snippet. You can scale up to 960 x 1200px for offering higher quality.
✔️ Also, make sure, you are using "ALT text" for each image and GIF media file. It's also a ranking factor to be displayed in featured snippets.
9. Optimize Meta Tags and Descriptions
Meta tags are snippets of text to tell search engines what a web page contains. The meta description is a bit different. A meta description is a summary of the entire content in between 120 and 158 characters.
Impressively, a meta description is the first thing your reader will notice in the search results about your content. An enticing meta description will encourage users to click on your link even if your content is already featured in the snippet.
So, compelling meta titles and descriptions accurately represent your content. It's crucial for both SEO and featured snippets.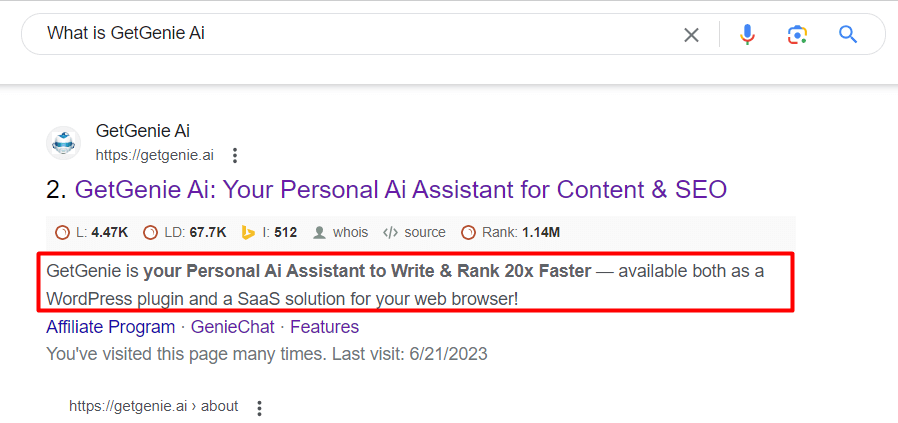 10. Get High-Quality Backlinks from Reputable Sources
Backlinks remain one of the most influential ranking factors in Google's featured snippets. Earning backlinks from authoritative websites helps establish your content's credibility.
📢
A
study by Backlinko
found that the 1 result in Google has 3.8x(avg.) more backlinks than positions 2-10.
However, low-quality or spam backlinks can damage your site. So, make sure you get high-quality backlinks from reputable sources to improve your chances to secure Google's featured snippets.
11. Use Schema Markup to Highlight Key Information
Implement schema markup on your content to help search engines understand the context and structure of your information better.
💡 For example, you can use FAQ schema in your content. Google can understand that your content is presented in a Q&A format for the FAQ schema code. As a result, it'll be eligible for rich search engine-featured snippets.
So, using schema can make your content more appealing for featured snippets.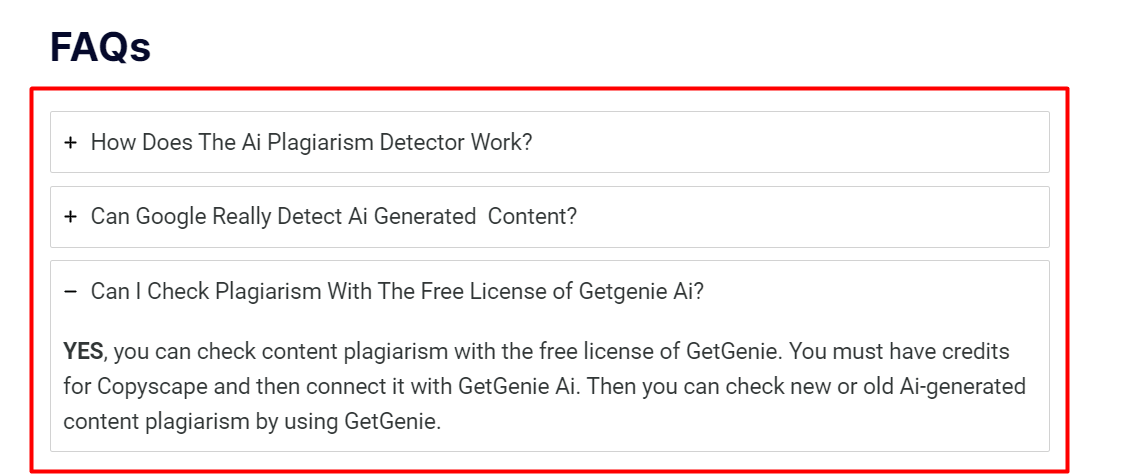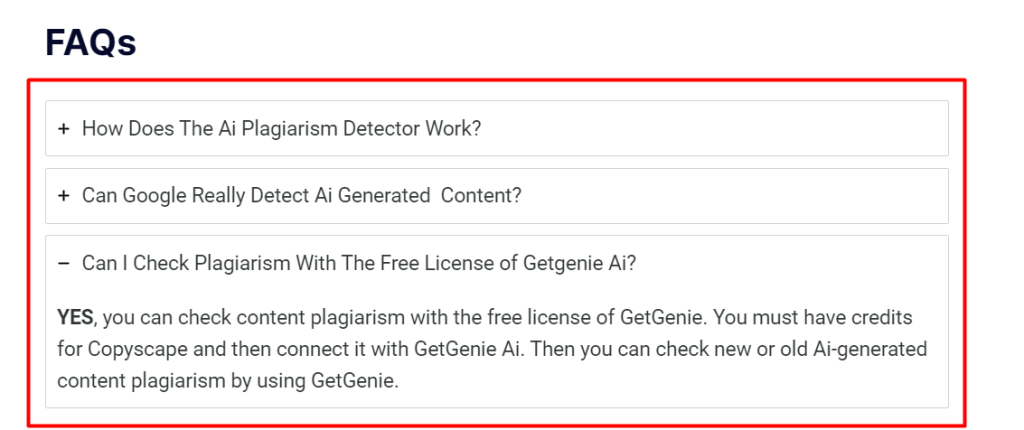 12. Ensure topical Coverage to Maximize Domain Authority
Topical authority and domain authority play a vital role to optimize featured snippets. Because:
✅ Higher domain authority is correlated to higher ranking in Google's featured snippets.
✅ You should use quality backlinks, and internal linking to increase domain authority.
Besides, you should cover a wide range of topics related to your niche to establish yourself as an authoritative source.
13. Improve Page Load Speed and Mobile-Friendliness
Page load speed and mobile friendliness are critical factors in ranking well in search results.
Did you know? 🤔
👉 Google's research indicates that users' bounce rates increase by 32% as page load time goes from 1 second to 3 seconds. 
So, ensuring fast load times and mobile-friendliness enhances user experience and SEO performance.
To improve your content and page load speed:
Optimize images and use modern formats (WebP)
Enable browser caching and leverage browser caching
Minify CSS, JavaScript, and HTML
Use a content delivery network (CDN)
Reduce server response time (TTFB)
Implement lazy loading for images and videos
Use responsive web design
Reduce redirects and server requests and so on
Bonus Step: Monitor Performance and Make Necessary Adjustments
Last but not least, continuously tracking featured snippet performance and making improvements based on data can help you refine your content and SEO strategies for better results.
📢 You can track performance using various tools like Google search console, and Google Analytics.
As a result, you'll get valuable insights about the content and users. Therefore, take steps to increase website traffic, and user experience and ultimately drive more conversions and sales.
FAQs
Key Takeaways
In summary, featured snippets are a special type of search result in Google and other search engines. They highlight relevant information at the top of the search results in the form of text, images, lists, videos, images, or tables, depending on the nature of the query.
By following these 13 proven steps of "how to optimize for Google's featured snippets", you can increase your chances of having your content featured as a snippet. And, increase higher visibility and increased organic traffic to your website.