Content Gap Analysis: The Secret to Outrank Your Competitors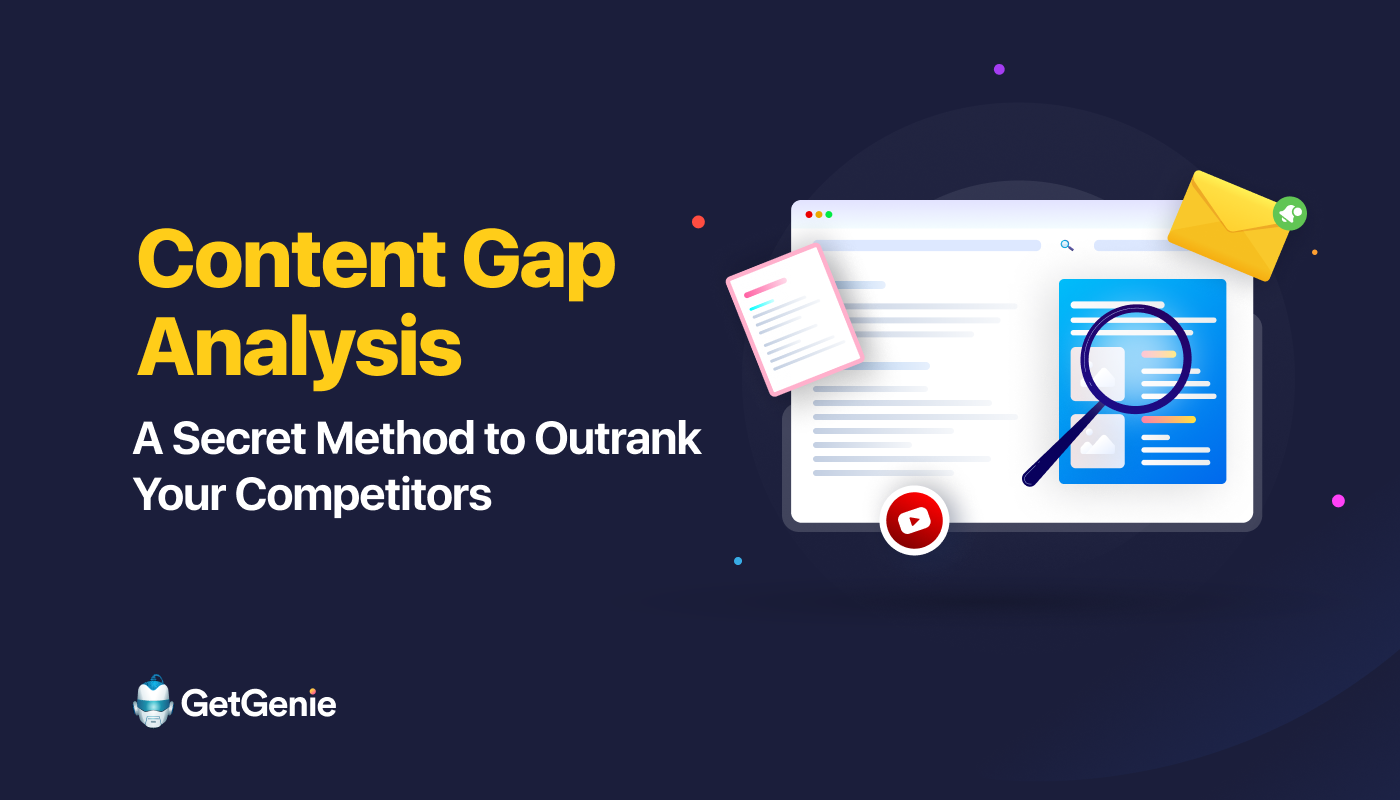 Before starting to write content, it's crucial to understand what you should cover in your piece. Especially, when your aim is to rank upward in Google's SERP, you can't just repeat what others have covered in their pieces.
You need to discover topics in your niche that are still untouched. Obviously, keyword search volume matters a lot in this case if you want to drive decent or high organic traffic to your content webpage. Sometimes, a topic might have been touched but a related section might have been missed.
In both cases, the content gap analysis comes into play. This write-up will exclusively deal with SEO content gap analysis, right from the overview to the process of finding content gaps.
An Overview of Content Gap Analysis
Simply put, content gap analysis is a method of assessing the existing content on a particular topic to discover holes or gaps in it. It can also mean evaluating the existing content pieces in a content repository to find missing topics.
Imagine that you have written a content piece with utmost care and attention. Each and every section of your content looks nice and engaging. But what you have included in your write-up is already covered by others.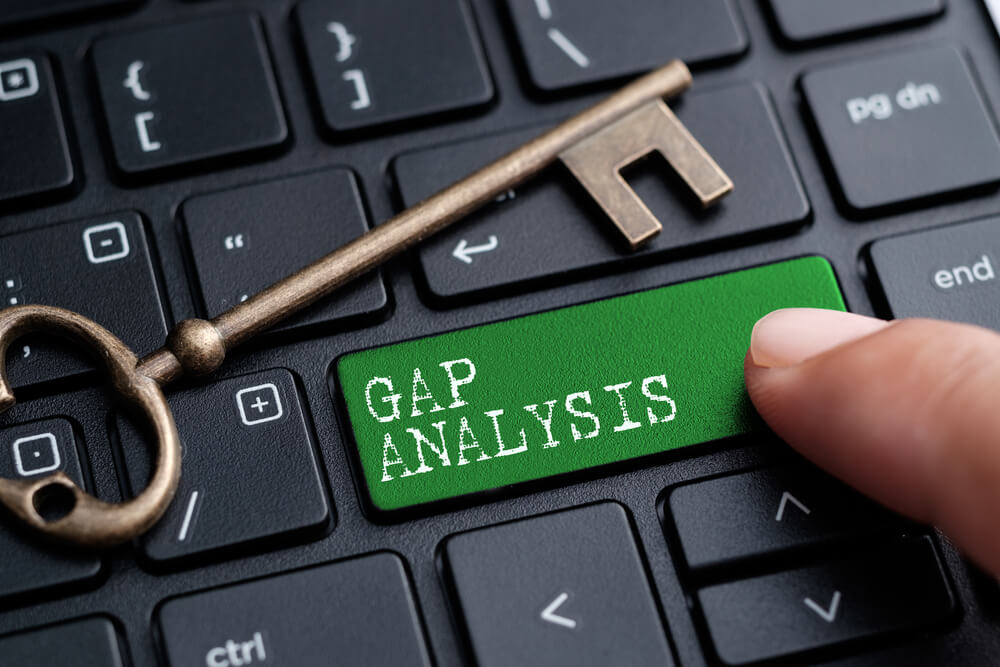 In that case, do you think your content will provide enough value to the readers? Obviously, it won't! And Google is also unlikely to rank you upward in the SERP ahead of your competitors. To beat your competition, you have to figure out what is missing in the content and add it to your piece.
Likewise, you can also identify keywords in your niche that competitors haven't targeted. Just craft new content targeting the keyword and your content is likely to rank upward in the SERP. And if the keyword has a search volume, your content will rank in a short time.
Why Execute Content Gap Analysis?
Satisfying your target audience is ultra-crucial when they visit your website. You can't just write or develop content that you think is top-notch. This is where content gap analysis comes in —
Helps you grasp what sort of content your target audience is hunting for
Provides you with an opportunity to target new and relevant keywords
Enhances the chances of ranking higher in Google's SERP
Lets you meet the needs of buyer personas when they switch from one stage to another
Brings variations and diversity to your content repository
How to Perform SEO Content Gap Analysis: Step-by-step Guide
In order to carry out the content gap analysis for SEO, you can adopt a number of strategies. However, all these strategies aren't interconnected. It's possible to find content gaps from these strategies separately too.
Before you start applying the strategies, don't forget to decide on your goal and target audience from the analysis. What do you want to achieve after the analysis? Do you want to upgrade search engine ranking, drive more traffic, generate leads, or just want to provide value to your target audience?
Let's take a look at the strategies you can apply to identify content gaps —
Sketch out Your Customer's Journey
As you know customers go through a sales funnel before buying products. It starts when they first learn about your product and ends after they make purchases. Dive deep into each of the steps of their buying journey and discover what they actually need in that step.
Right at the inception, you have to focus on the awareness stage. Ask yourself questions if you have content to inform your site visitors. For example, the content types can be educational blog posts, ebooks, social media posts, and emails.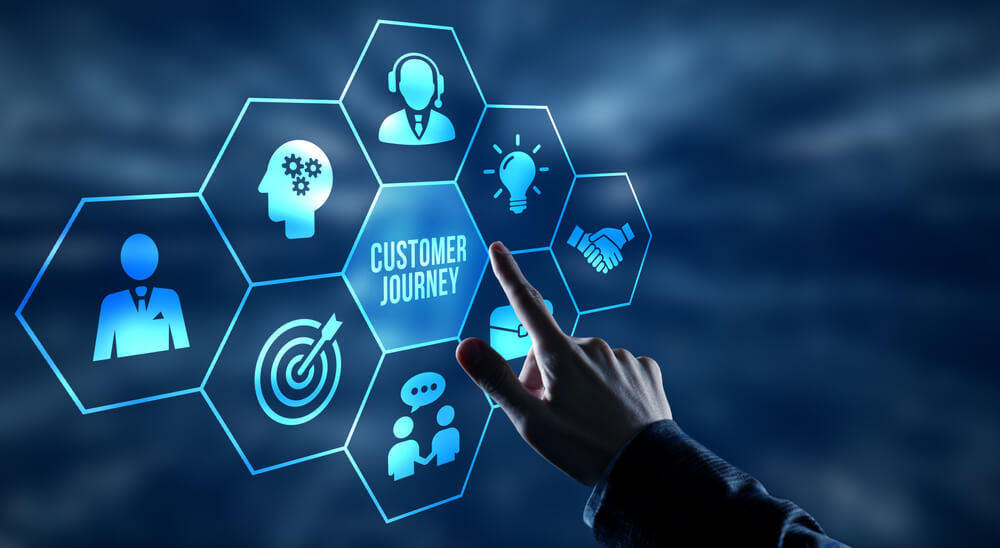 Next, it's the consideration stage for which you need to provide value-rich content. Highlighting features, benefits, USPs, etc. through reviews, podcasts, blog posts, social media posts, and videos can be handy. So, check out if you have these content types in your calendar to target your audiences.
After that, your audience will decide whether to buy or not from you. So, it's key that you have enough pieces of content to convert them into paying customers. For that, your content should incorporate pricing & discount info, product demos, comparative content, and helpful guides.
Last but not least, it's the loyalty stage that you have to turn your attention to. Your existing clients will be expecting further values and offers. And you have to make full use of it by developing perfect content for it.
Consider sharing product updates, promotions, newsletters, and other useful assets with your clients to further engage them with your brand. You can expect them to spread the word too!
Carry out Market Analysis
Another easy and effective method to trace content gaps is conducting market research. In other words, you have to reach out to your target audiences, prospects, current customers, and industry experts. Interview them and also dispatch survey forms including useful questions.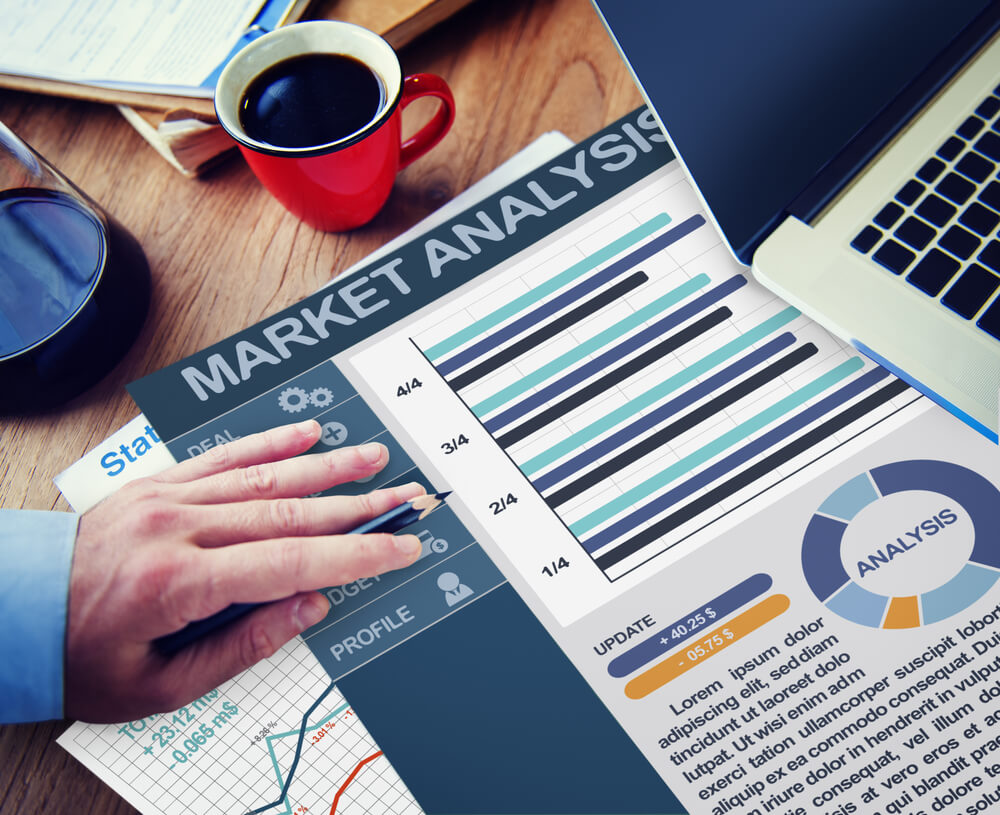 Some of the question types you can include in survey forms are as follows —
What queries do you have about the topic?
What are your pain points when it comes to the topic?
What solutions have you tried before?
Why couldn't these solutions work for you?
What irritates you the most about the topic?
What are the top three features you are hunting for in a service/product?
Where do you go to search for solutions like service or product?
What's the deciding factor for you choosing between Solution A and Solution B?
Go for Current Content Audit
Analyzing your current website content will provide you with a whole lot of content ideas and also help identify content gaps. For that, you have to crawl all your web pages and figure out if they align with different stages of your buyer's journey.
This will help you pick up missing content from one stage to another. Once you find a content gap, your job is to bridge the gap by developing the right piece of content for that.
Let's take a look at an example. Suppose you have a software firm and you have written an article titled "How to develop HR software". Now, right at the beginning if you add a call to action "Buy HR Software" and lead your visitors to your pricing page, it's not the right approach.
This is because you don't know if they are eager to buy HR software yet. Instead, you can link to an article like "8 affordable HR software". In this way, you can nurture your visitors and finally pitch them to buy from you.
For the above example, if you didn't have a blog post like "10 factors to know before buying HR software" in your repository, it's a content gap. And you have to bridge the gap by crafting the content piece.
Examine Your Competitors' Content
Analyzing competitors' content is as crucial as analyzing your own content. It's not just a fruitful way but also a creative way to figure out your content gaps. To analyze competitors' content you can adopt two ways — visit their websites straightaway or use SEO tools like GetGenie Ai, SEMRush and Ahrefs.
Focus on the strategies they used to direct their visitors from one stage to another. Which topics they covered and if you are missing any or some of them? The aim is not to copy their content, instead, to find ideas to pick holes in your content strategy.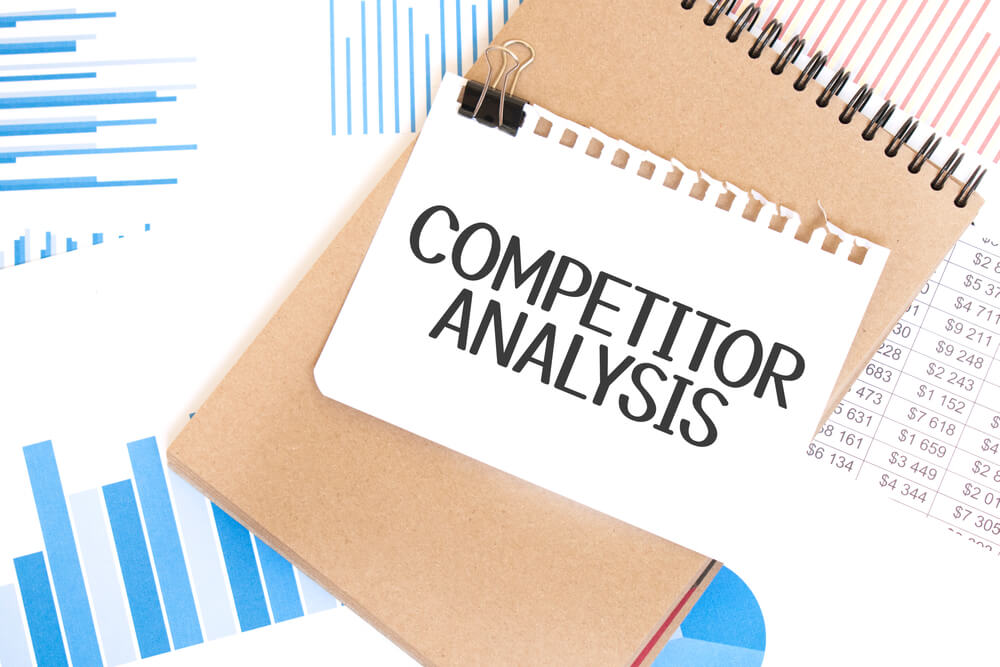 If you find cracks in your content strategy after scrutinizing their content, you can fix them by developing better content than your competitors boosting the chances of outranking them.
Apart from that, you can also check the keywords they ranked for with tools like SEMRush and Ahrefs. This will help you to develop new content ideas targeting the keywords profitable for you.
Emphasize on Google's First Page
This step is an utterly crucial step to finding content gaps. Let me make it clear. When you write SEO-friendly content, your first aim is to rank higher on Google's 1st page. It's a fact and there isn't any doubt about it.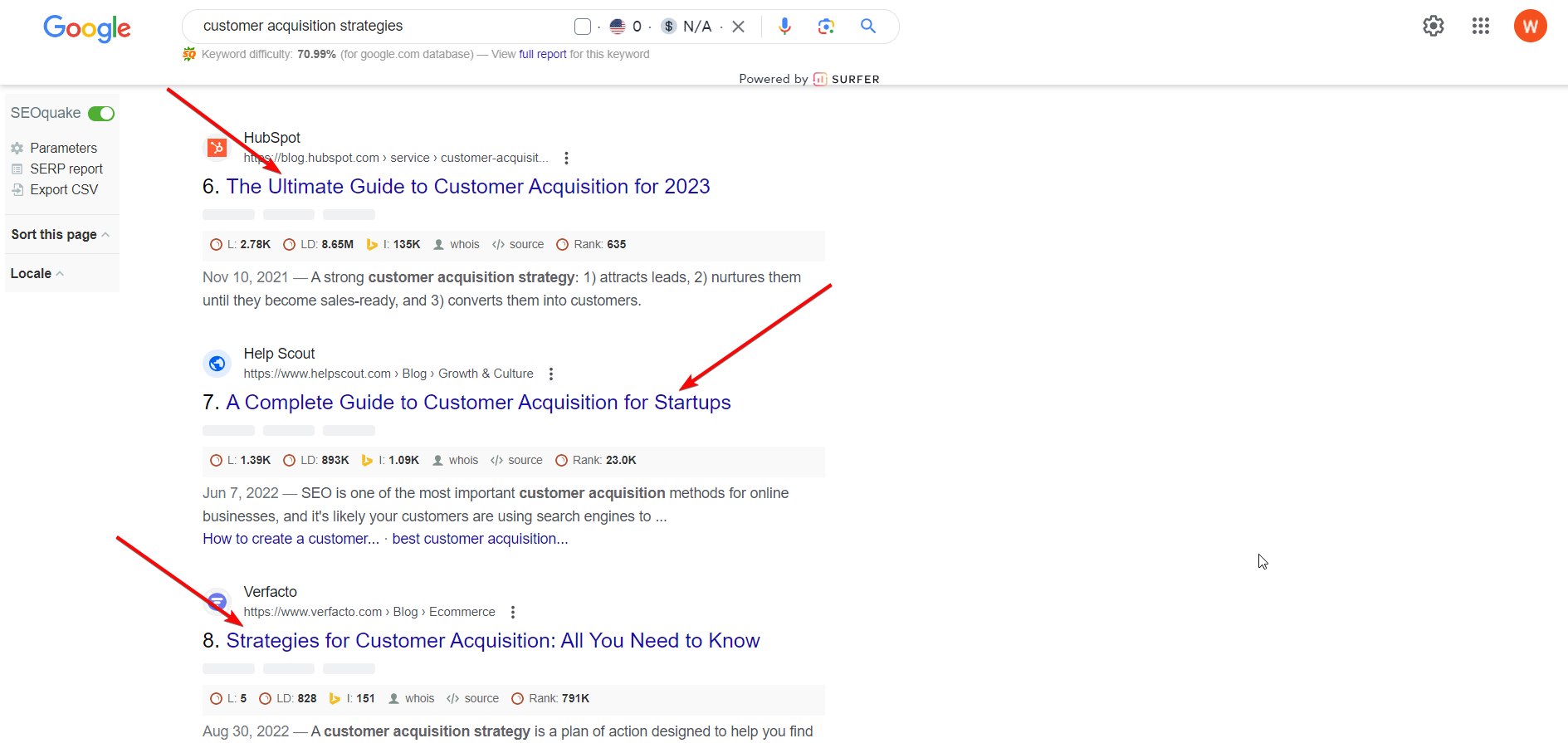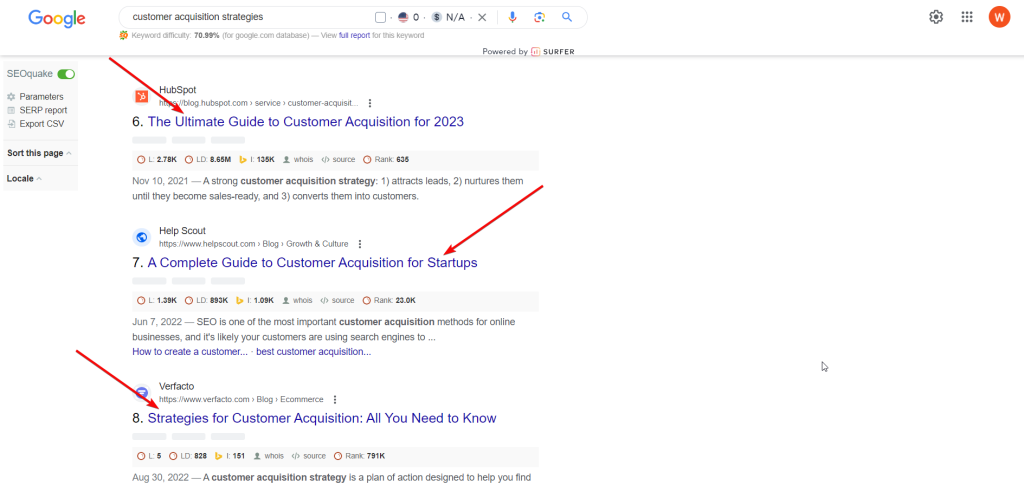 Let's say you want to write a piece of content targeting the keyword "Customer Retention Strategies". Now, if you type the keyword on Google, a bunch of websites will show up on the topic. Your job is to open all the blog posts ranked on the 1st page and find content gaps therein.
Typical content gaps encompass content freshness, wow factor, completeness, and usability. That means if you find these pieces of content lack updated data, the ability to mesmerize, necessary info, and clarity for easy reading and understanding, you can cover these gaps in your content.
Ready to Bridge Content Gaps
When you write content targeting a keyword that your competitors have also targeted, it's ultra-important that you find content gaps. If you write exactly what others have written, you can't beat the competition to gain a higher position on the SERP.
Likewise, it's also momentous to guide your website visitors with the right and appropriate content. Failure to do so will not only result in losing visitors but also tarnish your brand's image.
As we've summed up on "how to do a content gap analysis" in this blog, gear up to find gaps in your content, fill the gaps, and scale up the chances to outperform your competitors in Google's SERP ranking!
And if you need to generate missing content for your marketing, you can always bank on an AI tool like GetGenie. It will generate any type of content for you in a flash!