10 Copywriting Best Practices for Beginners (Tips & Tricks)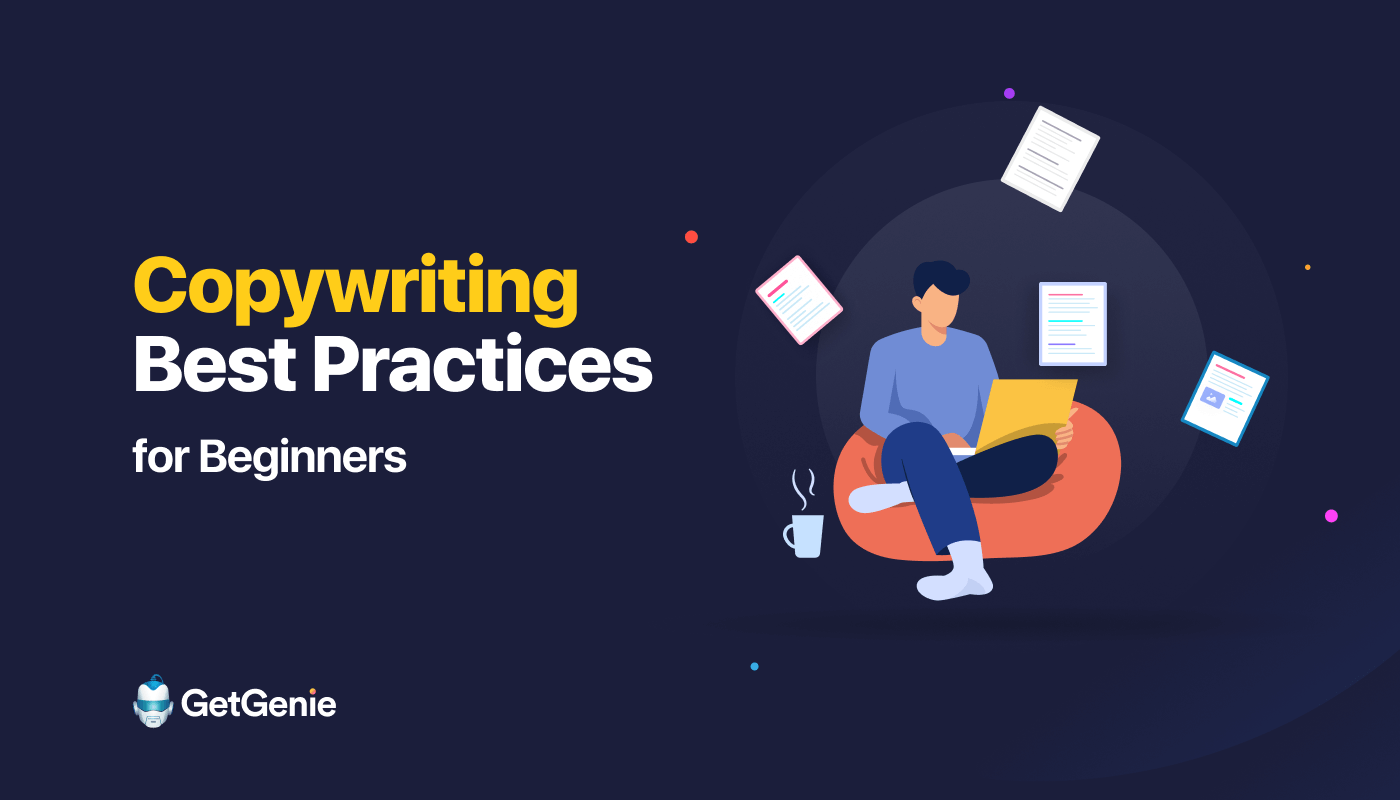 Copywriting is an art that holds the key to capturing the attention of your audience, driving conversions, and unlocking business goals. However, mastering copywriting skills is not a cup of tea. It takes lots of time, effort, passion, and perseverance to master copywriting skills.
But, where should beginners start? How can you navigate the vast landscape of persuasive writing and create impactful content that resonates with your brand? Look no further for the website or general copywriting tips!
In this blog, we will demonstrate the 10 copywriting best practices for crafting compelling copies for websites or mediums. But, before jumping into the basic copywriting tips and tricks, let's find out what actual copywriting refers to in marketing.
What is copywriting?
Copywriting is an act of writing compelling texts known as copy for various mediums with the target of promoting products or services. In short, copywriting means crafting engaging and persuasive content that makes it clickable.
It's vastly used in advertising, marketing, landing pages, social media posts, and promotional content. Although, the goal is similar, boosting audience engagement, interaction, and conversion.
10 copywriting best practices for beginners
Here are the 10 best copywriting practices for beginners that can streamline your skills to generate engaging copies for various platforms:
Analyzing buyer persona
A buyer persona is a fictional character of your target customers which represents their characteristics and behaviors. It should be your top focus while writing compelling copies as your target is to engage with customers.
Besides, a buyer persona is effective for building a connection between your brand and target audience which results in attaining marketing goals. That's why you should write copies keeping the buyer persona in mind which not only engages but also keeps a long time impact on your audience.
Inspiration from competitors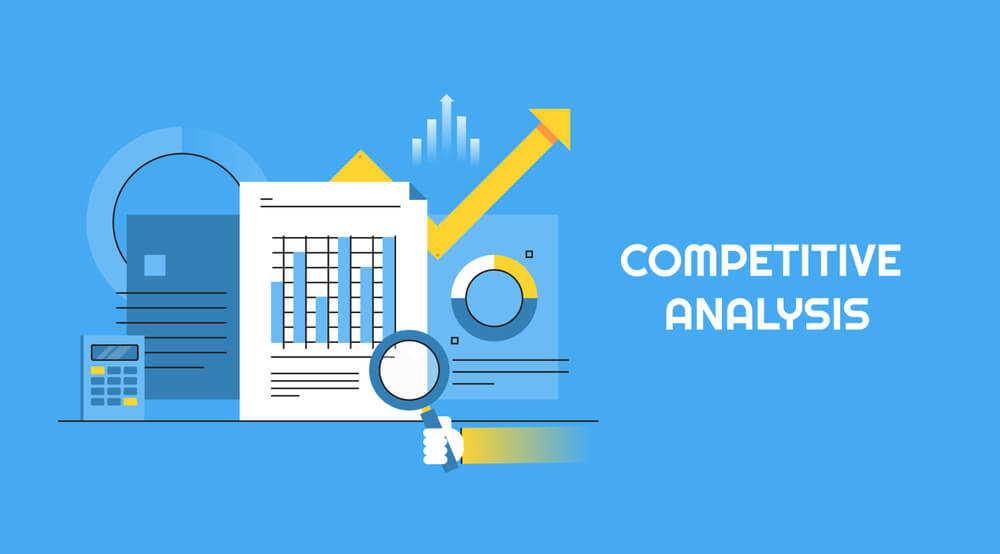 Before jumping into writing copies, you should always check what and how your competitors are doing everything. Taking inspiration from your competitors doesn't mean copying and pasting all their ideas. It refers to taking insights from their copies and coming up with powerful copies that are more engaging.
This helps you to polish your copywriting skills by exploring the copies of leading websites. Moreover, unique ideas will trickle into your head which leads you to generate strong copies for your different mediums. Thus, take inspiration from your competitors for better outputs.
Empathizing with your audience
Another best and most important copywriting tip for websites or other platforms is to empathize with your audience throughout your copies. This means your copies must align with your audience's pain points. It must assure your customers that you know their problems and have solutions for them.
So, make sure your copies resonate with the needs that your target audiences are looking for. This will assist you in writing result-driven copies for your brand.
Compelling headings and taglines
Headings and taglines are the most important elements of a copy. It's because your audience mainly focuses on these and decides to make the final move. If your headings or taglines are not well-convincing then, your audience will never convert.
For this reason, your headings and taglines should be problem-solving and impactful which leaves a long-term impact on your audience. And, convince them to take the very last move for which your copies are written. That's why while writing headings and taglines, give extra focus on them.
Images, videos, and CTAs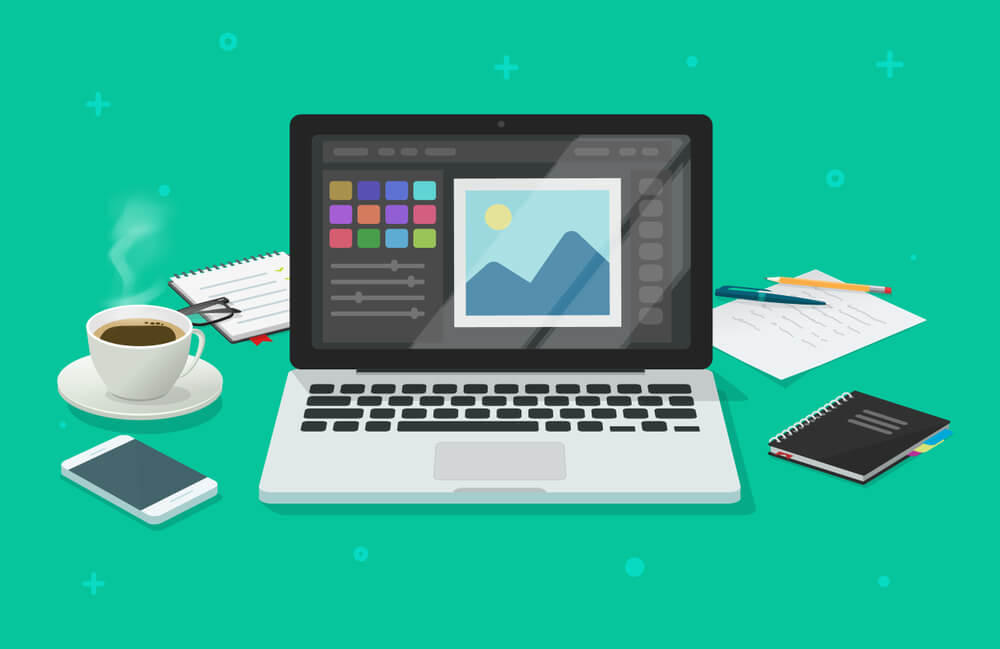 Images and videos play a crucial role in making content more interactive. These make your content more appealing and break up your long text. As a result, your text will be more reader-friendly for your audience. Besides, images hold emotions that help you to build an effective bridge of communication with your customers.
And, videos are more effective and engaging than images. Because well-crafted videos can tell a story and boost engagement. On the other hand, CTAs can make your copies actionable and fulfill your business goals. These CTAs act as a prompt by encouraging people to take the next step. So, with the combination of images, videos, and CTAs, you can craft conversion-friendly copies for business and personal use.
Showcase facts and figures
Customers always seek credibility from your site where facts and figures work like magic. It boosts customer trust as people feel comfortable believing in content that is supported by verified information. Besides, it helps your audience to make rapid decisions.
Moreover, due to ongoing competitiveness and crowding in the digital market, customers always compare to get the best product or service. Here using facts and figures in copies allow you to win the comparison and make your copies more fruitful and effective.
Cutting the fluff
Your copies should be straightforward, short yet problem-solving, engaging, and powerful. For example, your one-line copy should be capable enough to make customers take the next move.
It has been tested that on average visitors stay 10 to 20 seconds on your site.
This means within these 10 to 20 seconds you have to draw their attention and make them take the next or final move. Or else, your copies will be of no use. Due to this reason, you should cut the fluff and make your copies short but highly influential.
Focusing social proof
Like statistics, social proof is also one of the important and best copywriting practices for establishing credibility for your business. It's the nature of humans to check reviews, and feedback of other customers before taking the final move. You will rarely find a customer who doesn't read reviews or follow others before buying a product or service.
So, you should always focus on adding social proof to your copies such as reviews, ratings, sales notifications, etc to make your site social proof and credible.
Using a positive tone
A positive tone can create a welcoming atmosphere by giving your audience the light of hope. It means being optimistic regarding the problem of your audience. Also, positivity boosts interest and enthusiasm along with trust and credibility. As a result, it inspires your audience to connect more and take action by extruding hesitation from the audience.
Collect feedback from others
Collecting feedback or getting the opinion from others is highly effective in the field of copywriting. Because, when you work on your copy, it's easy to get too attached to your copy and lose objectivity. So, it's wise to collect feedback from others to make them more objective-driven.
Frequently Asked Questions
What are strong copywriting skills?
A copywriter has to generate interactive copies for marketing or promotional materials where presenting complex topics in a simple and easy-to-read manner is one of the powerful copywriting skills. Besides, there are more skills to follow for effective copywriting:
Empathizing audiences for higher engagement.
Proficient research abilities.
Deep understanding of the buyer's persona.
Mastered in persuasive writing.
The analytic mindset to measure the effectiveness of written copies.
What is the biggest challenge in copywriting?
The biggest challenge in copywriting is to generate fresh and engaging copies. This includes finding the appropriate spot where a copy remains memorable, yet clear and interactive that aligns with the brand's voice and tone. So, this is the biggest difficulty in crafting marketing copies for your brand or mediums.
What is a popular copywriting formula?
One of the most popular copywriting formulas is AIDA which stands for attention, interest, desire, and action. This indicates generating copies following a sequence of steps to grab customers' attention, build interest, create desire, and influence them to take action. This is the best and most effective copywriting formula.
Wrapping up
Mastering the art of copywriting requires practice, dedication, and continuous effort. It's impossible to become an expert copywriter overnight. Although following the 10 copywriting best practices mentioned above can greatly enhance your copywriting skills and helps you avoid common copywriting mistakes to create copies that not only engage but also convert your audiences. So, follow the best copywriting tips to go forth, unleash your creativity, and let your copies soar to new heights!