What Are The Common Copywriting Mistakes to Avoid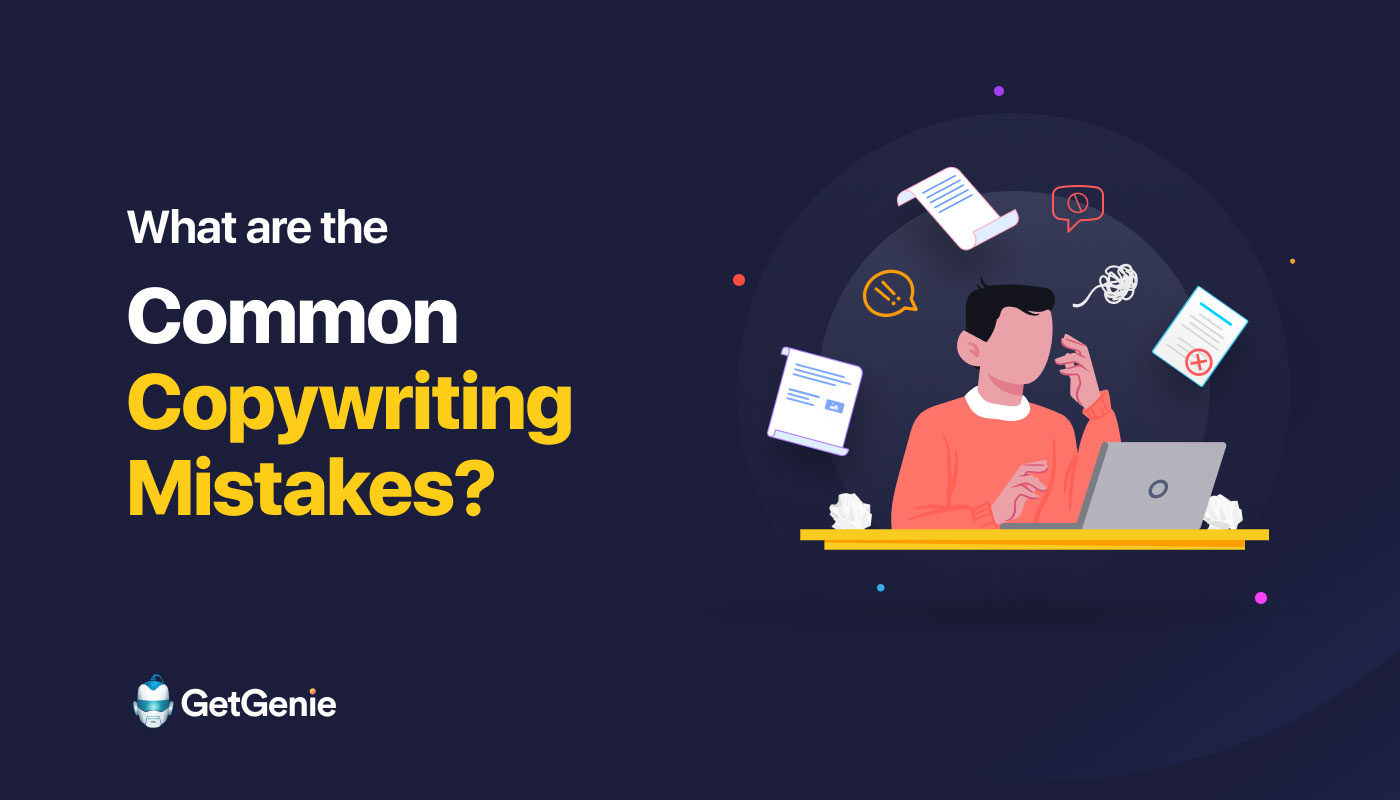 From being unaware of the targeted audience, use of jargon to overlooking SEO, a few mistakes can even kill a stellar copy. Therefore, crafting compelling copies requires more than just writing skills. You need to have a clear knowledge of the copywriting mistakes that can ruin the potential of your copy. Because knowing the problem is half the solution.
As a copywriter, you need to know which copywriting mistakes can ruin the potential of your copy. Because knowing the problem is half the solution.
Therefore, being aware of these pitfalls is the first step toward crafting powerful copies that resonate with the intended audience and drive desired actions.
Why does compelling copy matter?
In today's digital age, attention spans are short and competition is fierce.
So, short forms of content are the most effective for sales and traffic conversions. In this regard, effective copywriting has become a vital skill for businesses and individuals.
The main purpose of copywriting is to engage, persuade, and compel the audience to take a specific action.
Whether you're crafting compelling sales pages, engaging blog posts, or attention-grabbing social media captions, the words you choose can make or break your message's success.
Moreover, compelling copy holds significant importance for several reasons. Here are a few reasons why compelling copy matters:
Helps to capture attention in a fast-paced world.
Builds interest and desire for your product or message.
Drives action and prompts people to engage.
Establishes credibility and trust with your audience.
Enhances your brand image and identity.
Ultimately, it increases conversions and drives sales.
Therefore it is clear that compelling copy is essential for effective communication and marketing. Effective copywriting can be a powerful tool in capturing your audience's attention, resonating with their needs, and compelling them to take action.
Copywriting mistakes that we often make
It's very usual to stumble upon common mistakes that can hinder the effectiveness of your copy. By understanding and avoiding these pitfalls, you can elevate your copywriting skills and ensure your messages resonate with your target audience.
Here are some common copywriting mistakes that can spoil the potential of a copy:
🔴 Lack of understanding of the targeted audience
One common copywriting mistake is not having a clear idea about the targeted audience. When copywriters don't take the time to research and comprehend their audience, their messaging may not resonate or connect effectively.
Different audiences have diverse cultural backgrounds. Ignoring these nuances can lead to misunderstandings or even offend the audience.
For example, if your targeted audience is the millennial generation but you write copies using the gen z terms, the audience may not connect to your copy.
To avoid these copywriting mistakes, it's crucial to invest time in researching and understanding the targeted audience. This can involve conducting market research, creating customer personas, analyzing data, and engaging with the audience directly.
🔴 Being unaware of the sales funnel stage
Understanding the targeted audience also involves knowing the sales funnel stage.
The sales funnel represents the different stages a customer goes through before purchasing, typically divided into awareness, consideration, and decision. Therefore, you need to write content considering the sales funnel stage. Obviously, motivational levels for the different levels of the audience won't be the same. So, you have to write different copies for different stages of the sales funnel.
If you're unaware of the sales funnel stage while doing copywriting, it can be challenging to tailor your message and achieve the desired results effectively.
🔴 Copies that don't address the pain point
While writing copy, failing to address the pain points of your audience is a significant mistake. By not understanding and acknowledging their challenges, you can risk losing their interest and engagement. Here's how copywriters fail to address the audience's pain point:
Generic messaging
Focusing on features instead of benefits.
Lack of empathy
Using vague words
Failing to empathize with their pain points can result in disconnected and ineffective copy. By putting yourself in your customers' shoes, you can better understand their challenges and communicate in a way that resonates with them.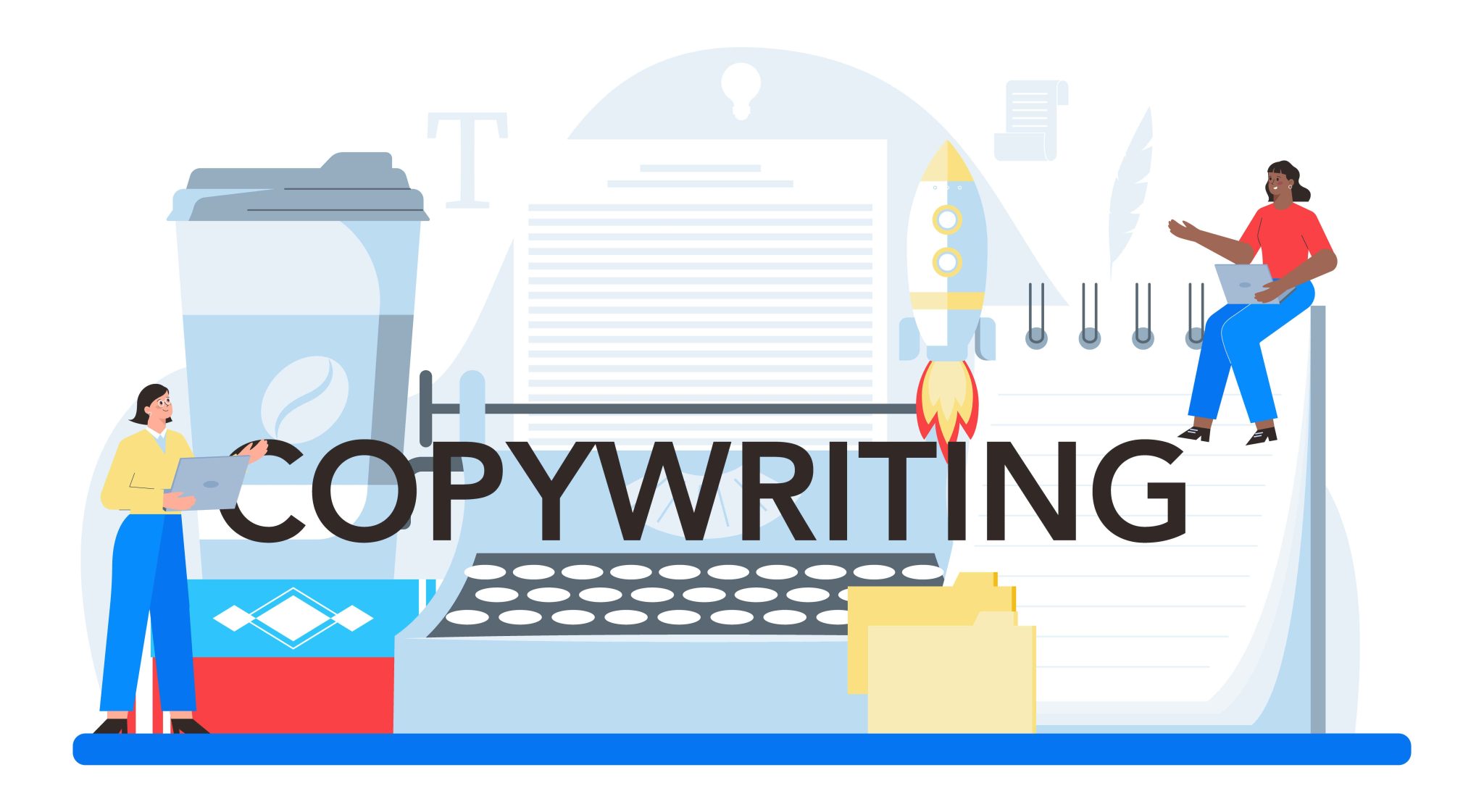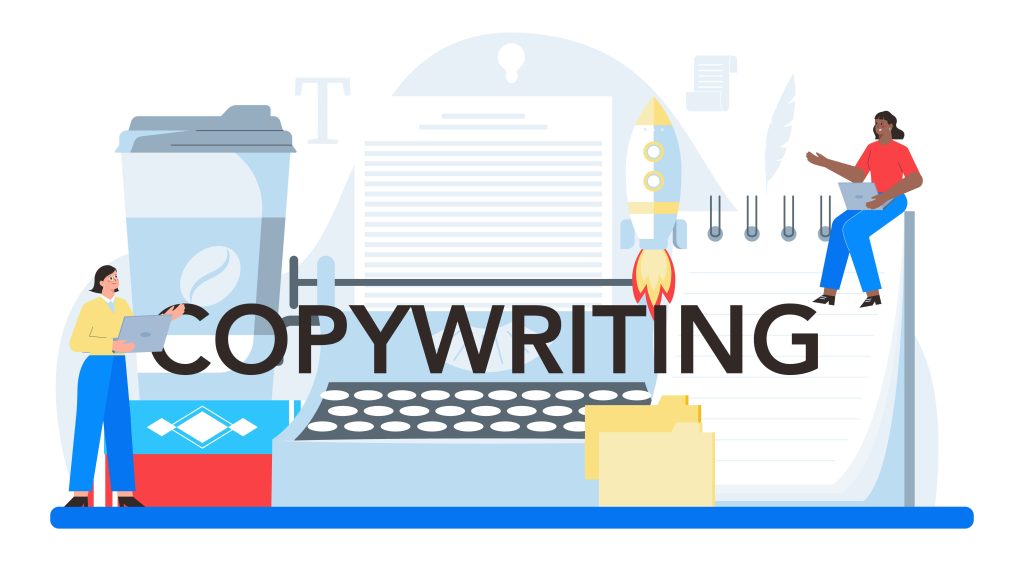 🔴 Being too salesy
The ultimate target of copywriting is to increase brand awareness and sales of a product. However, being too salesy in copywriting can have negative effects.
It can undermine credibility, repel customers, and fail to address their needs. Overly salesy copywriting often leads to decreased engagement, conversions, and negative brand perception. To avoid these pitfalls, strike a balance by providing valuable information, addressing customer pain points, and building trust with a customer-centric approach that emphasizes benefits and problem-solving.
🔴 Boring, generalized, clichéd openers
Don't waste the opening space with generic lines. Instead, go straight into your topic as soon as possible.
Openers such as, "It is being said", "many people say", "Are you looking for", "It is high time", etc. are cliché lines that don't attract audiences anymore. These overused and uninspiring phrases fail to engage the audience or create a sense of curiosity.
Remember, the key is to create an opener that immediately captures the reader's attention, establishes relevance, and sets the tone for the rest of your copy. Avoiding clichés and being specific, authentic, and value-driven will help your copy stand out and engage your audience effectively.
🔴 Non-motivational, dull sentences
Like boring openers, dull sentences do the same damage. The main purpose of copywriting is to inspire and motivate the audience to take action. Therefore lack of enthusiasm and inspiration in copies can downplay the benefits or unique aspects of a product or service.
So, it's essential to use persuasive language, compelling storytelling, and emotional appeal in copywriting to engage the audience, create interest, and motivate them to take action
🔴 Ignoring or overdoing SEO
Ignoring or overdoing SEO (Search Engine Optimization) in copywriting can both have negative consequences. It can have significant implications for the visibility, reach, and effectiveness of your content.
If you completely ignore SEO in your copywriting, you might miss out on potential organic search traffic. Without incorporating SEO best practices, your content may not rank well in search engine results pages, resulting in lower visibility and reduced organic traffic.
On the other hand, overemphasizing SEO in your copywriting can lead to poor user experience and a negative impact on readability. If you stuff keywords unnaturally throughout your content or sacrifice the flow and coherence of your writing to cater solely to search engines, your content may become less engaging and less valuable to human readers.
A balanced approach is ideal, where you incorporate SEO considerations into your copywriting without compromising the quality and readability of your content.
🔴 Copies that don't complement the design
Another copywriting mistake that we often make is failing to align our copies with the website's design.
If the copywriting doesn't complement the design, it can result in a disjointed and confusing user experience. It means that the written content may not align with the overall look and feel of the design, or it may not effectively convey the intended message to the users. This mismatch can lead to confusion, inconsistency, or a disjointed user experience.
So you need to ensure that copywriting is carefully crafted to align with the visual elements. Also, ensure to reflect the brand's tone and voice, and provide clear and concise instructions or information to the users.
🔴 Ignoring mobile copywriting
Around 50% of website traffic comes from mobile devices*. This includes most of websites and social media. Therefore, considering mobile users while writing copies is a crucial factor. Ignoring mobile copywriting means the copy is not optimized or tailored for mobile screens. If you don't consider the specific strategies and techniques for mobile users while writing, you might end up losing a huge user base.
Therefore, to ensure an effective and cohesive overall marketing strategy, it's generally recommended to consider mobile copywriting as an essential component.
*Source: https://www.statista.com/topics/779/mobile-internet/
🔴 Ignoring A/B testing
A/B testing is a crucial practice in copywriting. It allows you to compare different versions of your copy and make data-driven decisions. By conducting A/B tests, you can optimize your content, improve conversions, and ensure your copy resonates effectively with your target audience. Ignoring A/B testing means missing out on valuable insights and opportunities for growth in your copywriting efforts.
How to avoid these copywriting mistakes
It's obvious that you must avoid the above-mentioned common mistakes to write copies that convert. By avoiding these common copywriting mistakes, you can enhance the effectiveness of your writing, connect with your audience, and achieve better results.
Here are some tips to help you avoid these copywriting mistakes and improve your writing:
Get a complete overview and understanding of the sales funnel and targeted audience.
Be more focused on the copies for a specific audience.
Find and address the audience's pain point. Show empathy for their problem.
Avoid jargon and buzzwords. Instead, try to motivate the audience in a unique way.
Make a fine balance between sales pitch, providing information, and addressing customer pain points.
Do data-driven experiments. Try different styles of writing and observe the result closely.
In short, always put yourself in the shoes of your readers and focus on delivering value and clarity.
✅ Make use of AI to improve your copywriting
To avoid copywriting mistakes, you can make use of the power of AI and improve your copywriting skill. Advanced tools like GetGenie AI can assist you to create more engaging and compelling copies. AI tools can help to increase your writing efficiency by drafting copies and generating headlines, taglines, or even complete pieces of content.
Here are some ways you can leverage AI to enhance your copywriting skills:
Language generation: AI models like GPT-4 and GPT-3 can generate high-quality text based on prompts. Provide a clear prompt and let the AI generate.
Proven copywriting formula: AI tools uses proven copywriting frameworks to generate result-driven copies. For example, GetGenie comes with the following copywriting frameworks like AIDA, PAS, and BAB.
Grammar and style correction: AI-powered tools like Grammarly can assist in improving your grammar, punctuation, and style. They can identify errors and provide suggestions to enhance the clarity and readability of your writing.
Content optimization: AI tools let you identify keywords and provide competitor analysis for Search Engine Optimization (SEO) to improve the reach of your copies and ultimately drive traffic.
Natural language processing (NLP): NLP algorithms can extract meaningful insights from large amounts of text data. You can identify common pain points or preferences and tailor your copy accordingly with the help of NLP algorithms.
Chatbots and virtual assistants: AI-powered chatbots like GenieChat and ChatGPT can provide personalized content to enhance engagement and interaction. GenieChat comes with 22+ chat personalities to provide personalized content for specific audiences.
A/B testing: One notable advantage of AI writing tools is that they can provide multiple variations of the same content. This helps in A/B testing as you need multiple styles of writing to do proper testing.
Ultimately, AI tools have revolutionized the way we approach copywriting tasks. With their advanced algorithms and natural language processing capabilities, AI tools can assist in avoiding copywriting mistakes, improving efficiency, and achieving the result that you aimed for.
So if you are looking for an AI tool that provides invaluable assistance in avoiding costly copywriting mistakes and boosting your copywriting skill to the next level, GetGenie AI is the ultimate solution.

How GetGenie AI can help you overcome copywriting mistakes
GetGenie is a powerful and easy-to-use AI assistant for writing for creating engaging and effective copy for your business.
Copywriting templates
GetGenie AI comes with copywriting templates that help you generate converting copies using popular copywriting formulas and frameworks. That includes:
AIDA (Attention – Interest – Desire – Action) framework
PAS (Problem, Agitate, and Solution) framework
BAB (Before After Bridge) formula
With the AIDA framework, you can address the customer's journey in your sales copy. Attention – Interest – Desire – Action: When you address these four stages of the sales funnel, you can achieve tremendous results and conversion! GetGenie utilizes this proven copywriting framework to craft the perfect copies for landing pages, ads, social media, and email.
Address a problem then provide a solution and agitate customers' decision-making process in between. PAS copywriting framework uses the Problem – Agitate – Solution formula to engage website visitors and convert them into your customers. GetGenie's PAS template generates sales copies that address the problem and its solution, ultimately helping you get higher conversion.
GetGenie's BAB writing template uses the Before After Bridge formula to generate sales copies. This is basically building a bridge between the problem and the solution in the sales copies to achieve conversions.
WooCommerce product copywriting
GetGenie AI helps you write Sales-focused product copies for your WooCommerce website. Writing well-drafted copies that drive the audience to sales is crucial for your website.
However, well-written copies alone are not enough to reach the target audience. Therefore you need to optimize your sales copies for search engines.
WooCommerce Product Wizard can help you in both scenarios. Writing SEO-optimized and conversion-friendly product descriptions is super easy with GetGenie. It helps to minimize the time and effort to scale your WooCommerce-based businesses with AI.
Whether you need a compelling landing page copy, a catchy headline, persuasive sales emails, or a captivating blog post, GetGenie AI can help you generate high-quality content in minutes. You can also edit, tweak, and optimize your copy with GetGenie AI's smart suggestions and feedback.