How to Learn Copywriting as a Beginner (The Best Way)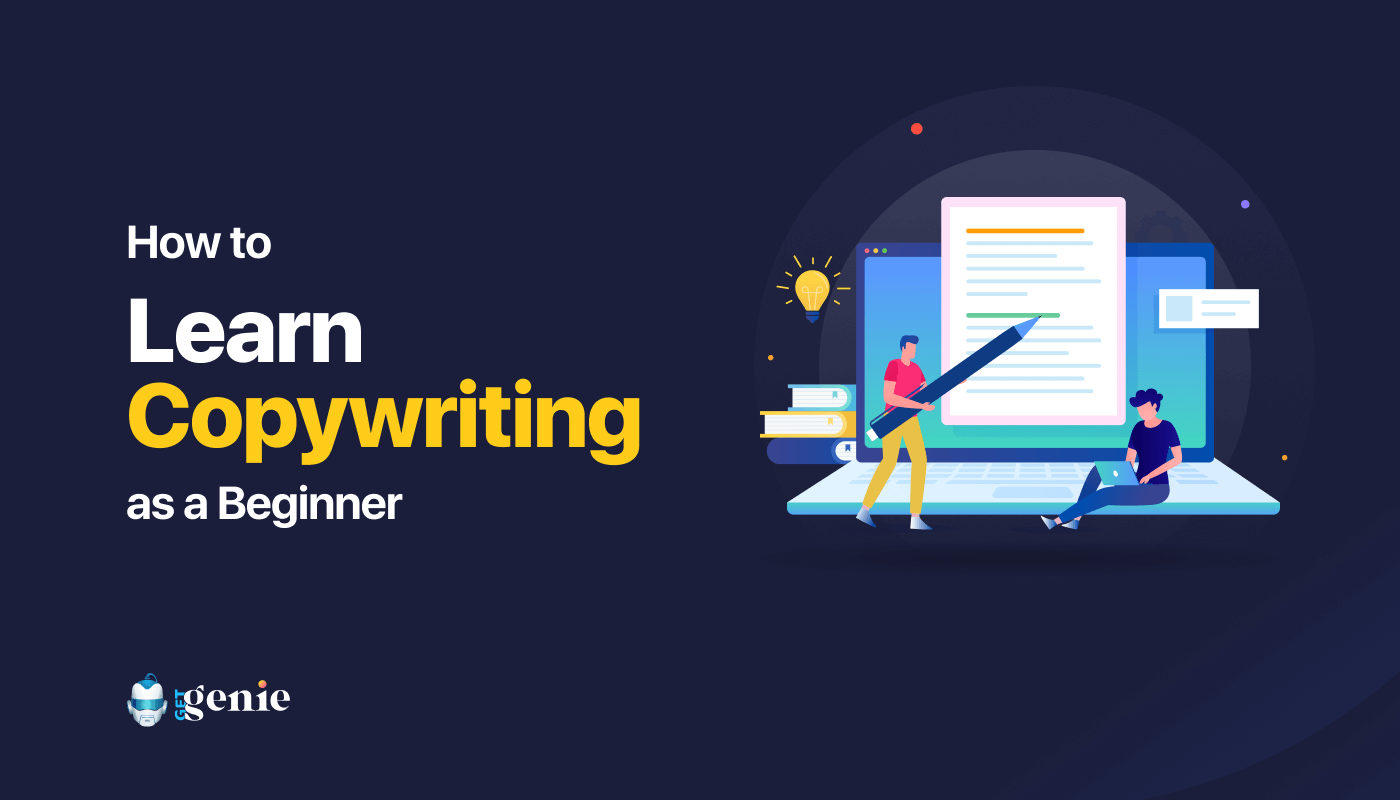 Finding an expert copywriter is as scarce as a hen's teeth. Besides, it is one of the most demanding professions in marketing as it's the copy that draws customers' attention.
However, growing copywriting skills is not as easy as it seems. You will need proper guidance, help, and practice. Also, persistence and patience are the most required to learn copywriting properly. Most people lose hope and leave copywriting for good.
That's why, in this blog, we will discuss how to learn copywriting for free with the best AI tool. But, before that let's start with the definition of copywriting.
What is copywriting?
Copywriting means writing compelling messages for a product or business that force readers to take certain actions. These actions might be signing up, trying out, or purchasing a product.
People have this big misconception that copywriting and content writing are similar. But, they are not as copywriting refers to writing short persuasive texts for a product. Whereas Content writing means long, informative, and problem-solving writeups on anything.
Best ways to learn Copywriting
Here are the basic ways to learn copywriting as a beginner. Explore all the ways one by one to gain knowledge about copywriting:
Increase engaging writing skills
You should read copies of other copywriters to learn or polish copywriting skills. You need to remember one thing, there are no hard and fast rules in copywriting that can make you an expert. Though there are some copywriting rules, those can't help you much. These are the guidelines that need to be followed while writing copies.
Copywriting is all about selecting powerful words to persuade your target audience to take action. And, to do that, you need to enrich your vocabulary. Besides, you need to check the copies of popular websites and products to figure out how they are using their words to engage with visitors or customers.

Learn copywriting from courses & books
Another good practice is to participate in popular copywriting courses to boost your skills. There you will learn various tricks and tips for copywriting. Besides, you will know how to practice copywriting at your leisure.
Furthermore, books are also helpful in learning more about copywriting. There are various copywriting books available in the market such as Made to stick by Dan and Chip Heath, The Adweek Copywriting Handbook by Joseph Sugarman, etc. These will help you to learn copywriting from scratch. You will also find soft copies of these books. So, don't forget to check these books and courses to learn copywriting online.

Read popular copywriting blogs
Blogs are highly effective to learn copywriting online. Copywriting resources of copyblogger, QUICKSPROUT, etc are very helpful to polish your writing skills. You will learn copywriting guidelines, strategies, effective courses, etc from these blogs.
Apart from these, you can gather knowledge regarding how to close a deal with compelling copies like interesting topics. These will allow you to learn more about the ways of writing copies that can easily convert.
Check your competitor's copies & keywords
Another best way to learn copywriting is to check your competitor's copies. Observe how competitors are engaging with their audience and what keywords they are targeting to rank. These will assist you to write copies that will be fitter for the market.
Also, you can beat your competitors and write a copy that has more chances to convert. That's why before writing any copy, check the competitor's copies in that niche.
Keep a swipe file
It's normal to run out of ideas while writing copies. In such cases, you can make use of a swipe file. A swipe file is a collection of fine copywriting examples such as headings, ads, pages, quotes, etc that will help you to write unique and converting copies. This is a must-have for any copywriter.
So, save every unique line, heading, word, page, etc in your swipe file that you can make use of in the future. Also, keep your swipe file updated with new converting copies.
Grow skills through practicing
While learning copywriting, keep one thing in mind, there is no benchmark for it. The copy written by an expert copywriter can be easily replaced by another. Thus, drawing benchmarks and setting standards won't be that effective in copywriting.
The best way to learn copywriting as a beginner is to practice and practice. Practice will polish your copywriting skills. However, have patience while learning copywriting. Because it is impossible to learn copywriting overnight. So, keep practicing to grow your copywriting skills.
Learn writing copies with the best AI copywriter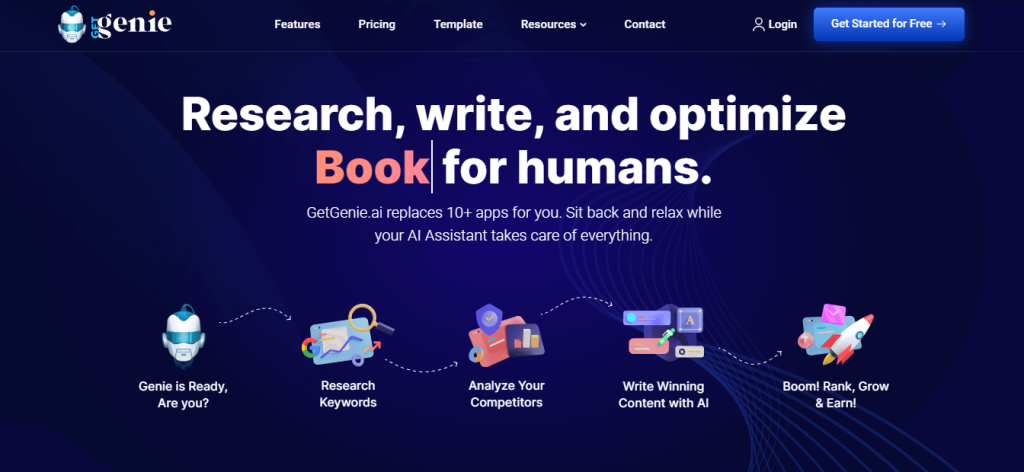 Copywriting is not as simple as content writing. Continuous practice is a must if you want to be an expert copywriter. However, adapting copywriting skills is not easy for everyone. Sometimes, you might require more time to capture copywriting skills or a tool to craft excellent copies.
Thanks to AI copywriters such as GetGenie, attractive and conversion-friendly copies can be generated in the blink of an eye. Also, you will find many AI copywriters in the WordPress ecosystem. Nevertheless, none of those are as effective as GetGenie AI. Because it allows you to write and edit compelling copies right inside the WordPress dashboard.
You will also find lots of handy copywriting frameworks and templates in this AI copywriter. Therefore, it will be super easy to come up with tempting copies for your business.
How long might it take to learn copywriting?
It might take 6 to 12 months to capture the basic copywriting skills and techniques. However, the time might fluctuate depending on the skills of the person. Besides, no matter who you are, there are no bounds to practicing copywriting. The more you will practice, the more you can sharpen your copywriting skills.
So, keep practicing no matter how expert you are. And, daily come up with at least two headings.
Is it still possible to write converting copies if you're an introvert?
Yes, it is. Even copywriting is an ideal job for an introvert. Because through copywriting, you can virtually connect with your audience which is easier than a physical connection for an introvert. Besides, it allows introverts to work while staying in their comfort. Thus, an introvert can easily connect with their audience more than an extrovert.
Grow your copywriting skills
Copywriting is not a skill that can be learned overnight. It takes years and years of effort to be a good copywriter. Although, there are some basics to learn copywriting skills and we have already discussed them above.
However, only these won't make you a proficient copywriter. You have to be an expert at it by practicing and observing the work of others. Besides, you can also take help from an AI copywriting tool such as GetGenie which has templates to generate any type of copy. Through these templates, you can generate copies for any purpose. So, take the help of this AI copywriting tool to polish your skills.