Magical Ai Content & SEO Assistant – GetGenie Hits 5000 Active Installations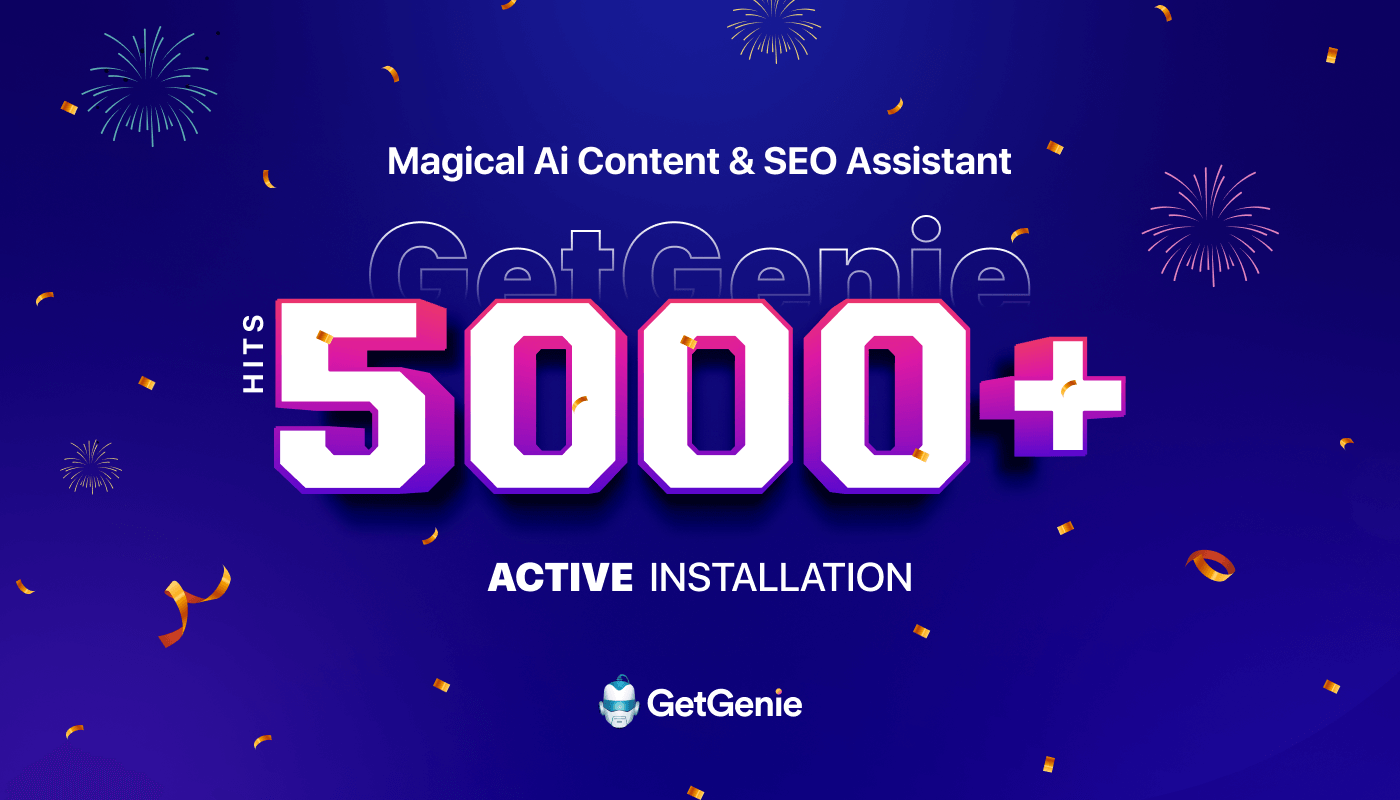 Get ready to unlock GetGenie's new accomplishment!
We are proud to announce that, GetGenie Ai has just reached the 5,000 active installation milestone. 🥳
And, it did not happen in just one day! Commitment to continuous innovation and improvement makes it possible to reach this landmark. 🔥
Hold your breath, I am going to share the incredible journey of the 5K active installation milestone.
Have a look –
GetGenie Hits 5000 Active Installations: Glimpse of this Marvelous Journey
In August 2022, GetGenie started from humble beginnings with a vision of revolutionizing an advanced and professional AI writing assistant for SEO-optimized content & copywriting.
And within March 2023, GetGenie is celebrating the joy of excellence and satisfaction for 5K active users.
And, now I am sharing a glimpse of this wholesome journey of GetGenie. 📢📢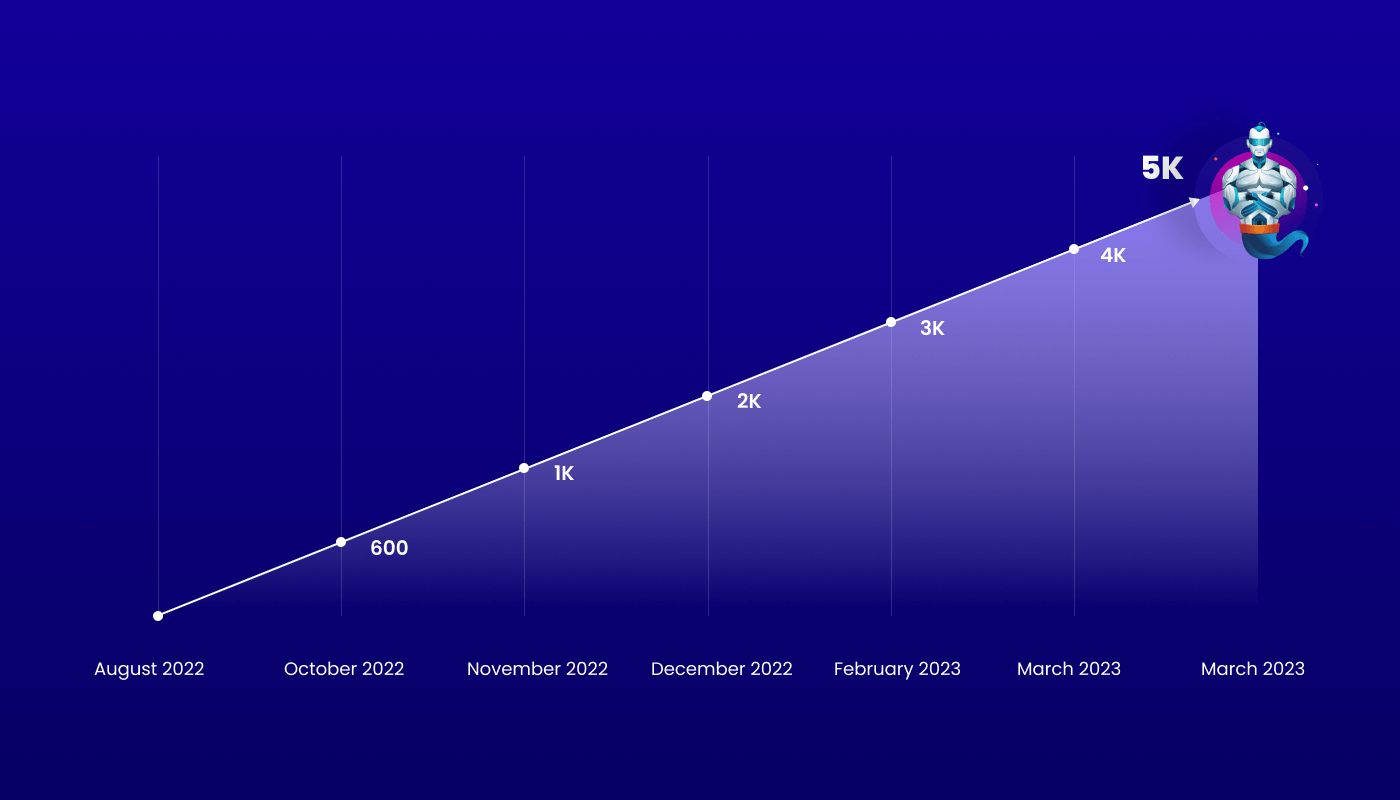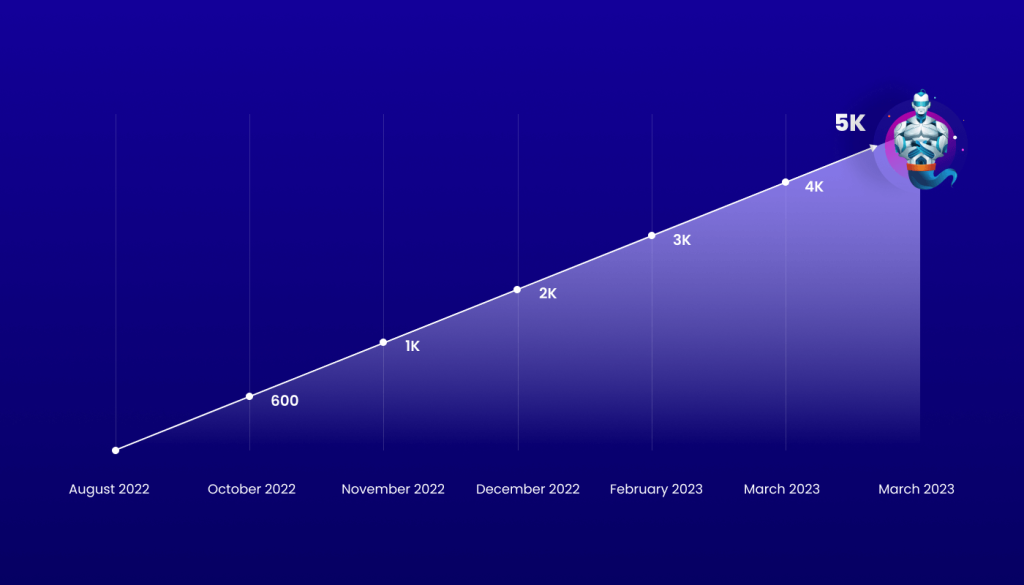 ✅ 600 Active Installation (October 2022)
GetGenie got 600 satisfied users within just 2 months of release. After that, we never need to look behind and the journey of unveiling new milestones goes on!
✅ 1K Active Installation ( November 2022)
After 600 users, Getgenie reached the 1k active installation milestone in November 2022. It brings both joy and emotion to the developer and the entire team behind GetGenie.
With excitement, reaching 1000 active installations is also a benchmark of validation. It shows that our features and functionalities are truly resonating with the target audience. 
✅ 2K Active Installation (December 2022)
Getting 2000 active and trusted users within less than 1 month of getting 1k installations was another milestone for us. It makes our whole team more confident to continue improving and expanding the features and templates of this virtual Ai assistance.
And, we have ended the 2022 year with a new vision and goal to satisfy more and more users. And, introduce new content strategies to make businesses grow faster.
✅ 3K Active Installation (February 2023)
Within 2 months of reaching 2k users, GetGenie was able to cross the milestone of 3k active installations.
✅ 4K Active Installation (March 2023)
It took less than 1 month to achieve the trust of another 1k user and GetGenie stepped into a family of 4k. And the team consistently focused to enhance the capability and features of GetGenie.
✅ 5K Active Installation (March 2023)
For a user-friendly interface and personalized as well as context-aware responses, we have achieved 2 milestones in March 2023. This month, we have crossed 5k active installations of GetGenie Ai assistant on WordPress.org.
And, getting 5k in the same month as getting 4k is the true initiation of customer satisfaction with GetGenie widgets and their outstanding performance.
It's noteworthy to mention, GetGenie has released the new Ai chatbot "
GenieChat
"
this month. With the
22+ chat personality
, you will able to chat with a machine like a natural conversation with a human. 
Besides, for the multiple personalities of various purposes, you will get accurate answers to any kind of query.
5 Key Reasons Behind This Remarkable Success
Getting 5k users in a few months is really a significant achievement for GetGenie. Here are the 5 key reasons behind this remarkable success: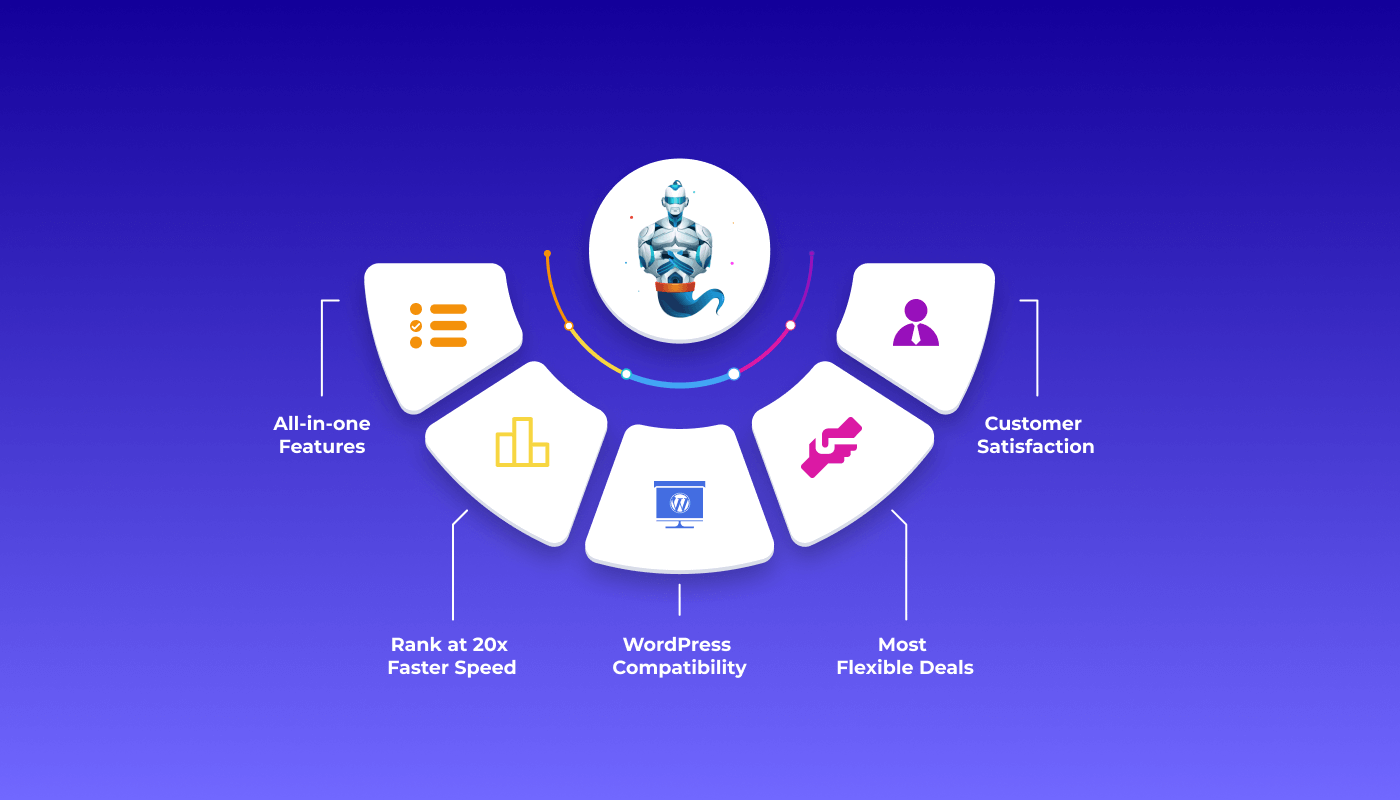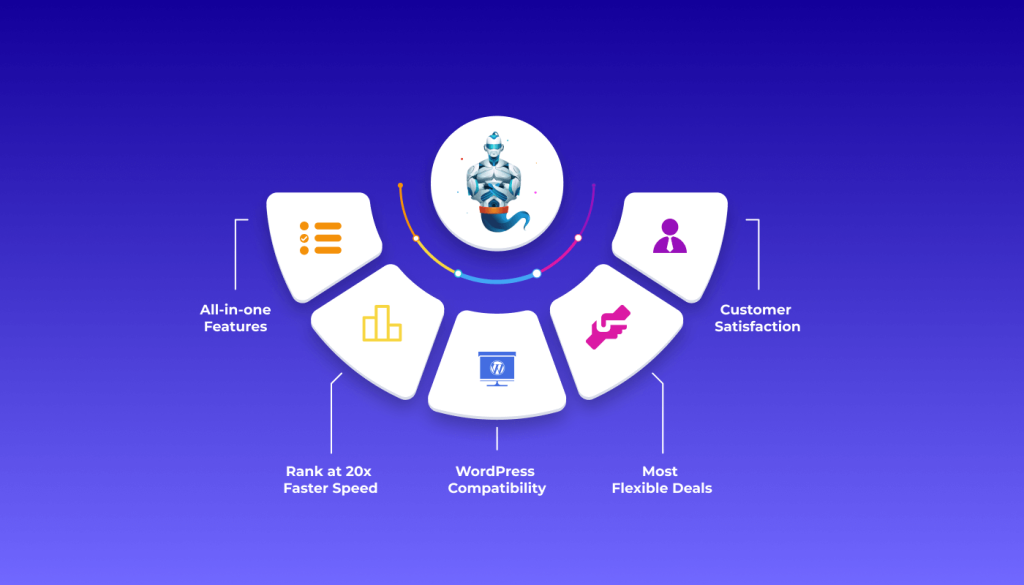 1. All-in-one Features
Users can trust any tool and use it more efficiently when they get "all in one place". In that case, GetGenie features 37+ templates for content creation, copywriting, WooCommerce product description, SERP analysis, and many more.
👉 Write blogs with Blog Wizard within a few minutes
👉 Analyze the competitors and content score
👉 Do keyword research and SERP analysis
👉 Write effective email copy
👉 Produce copies with AIDA (Attention → Interest → Desire → Action) framework
👉 Create copies with PAS (Problem → Agitate → Solution) framework
👉 Create titles and short and long descriptions for WooCommerce products
👉 Write a paragraph for your given heading
👉 Generate a paragraph for questions based on facts & info
👉 Write a meta description for the given title/topic
👉 Generate short answers and resourceful answers for questions starting with "why"
👉 Product title ideas and taglines for any product or service
👉 Write a detailed definition for a given keyword
👉 Generate the relevant next sentence and paragraph
👉 Write social media copy
👉 Write features, pros, cons
👉 Offers listicle ideas for a given topic in minutes
👉 Product engaging product add copy
👉 Generate effective before and after (BAB) effects of your product/service/solution
👉 Create outlines for blog articles
👉 Write content for generated outlines
👉 Generate relevant CTA and conclusion
👉 "Genie Mode" for giving prompt anything
👉 Provide human-like conversational experience by 22+ Ai personalities of "GenieChat"
👉 Offer 33+ languages, writing tone, creativity levels, and multiple result generation at a time
👉 SaaS web interface for non-WordPress users
All of these useful templates and user-friendly interface help to increase active installation as well as gain the trust of users to build long-term relationships.
2. Rank at 20x Faster Speed
Our motto is to rank 20x faster with GetGenie. You may ask "how"?
I have mentioned already, you can do SEO keyword research, topic research, SEPR analysis, and competitor analysis to produce the winning content on SERP (Google, Bing) pages. 
As all of these features are embedded in GetGenie, you don't need to use multiple tools to accomplish each task individually. As a result, you can produce more accurate, helpful content at a faster speed.
3. WordPress Compatibility
The next reason for the reliability and trust of users is the WordPress compatibility of GetGenie. GetGenie is a fully compatible plugin for WordPress's latest version.
Also, you can integrate it with various page builders like Elementor, Bricks, Oxygen, etc. Besides, it is supported by the classic editor, as well as Gutenberg block editors.
Moreover, integration with WordPress websites is super easy and simple. Install and activate the GetGenie plugin and get the license. That's it!
You will get all the features and templates of GetGenie on any page or post automatically. Just select the template and start writing!
4. Most Flexible Deals
After that, GetGenie's flexible deals also attract users. Initially, you will get a free license of 2500 words free to test out features. Also, you will get this free words reward every month along with your premium plans. 
However, premium plans are also flexible and suitable for all. You can select monthly or annual plans for personal writing, professional, or business(Agency) purposes. These plans are designed to fit all needs and purposes.
This is not the end! The plan credits are only cut when you generate any output, not impacted by the given prompt word counts.
For example, you give a prompt of 30 words, and GetGenie answers it with 150 words. 150 words will be deducted from the total credits, not 180 words.
Impressive, right?
5. Customer Satisfaction
Last but not least reason to get more active users is GetGenie's excellent customer service. GetGenie's talented developer and dedicated support team are always ready to serve the users.
However, our team cordially welcomes any ideas, suggestions, or feedback to improve the output quality and user interface.
Besides, the support team is getting in touch 24/7 to solve any issues to integrate or using any features of Getgenie.
In addition, GetGenie gets top ratings from users, and 95% of users voted 5 stars on WordPress.org.
Again, 90% of users voted 5-star in G2 for outstanding performance and user-friendly features of GetGenie.
And these positive reviews make us more motivated to work hard and take GetGenie to the next level.
Here are some inspiring and kind words from your loyal customers: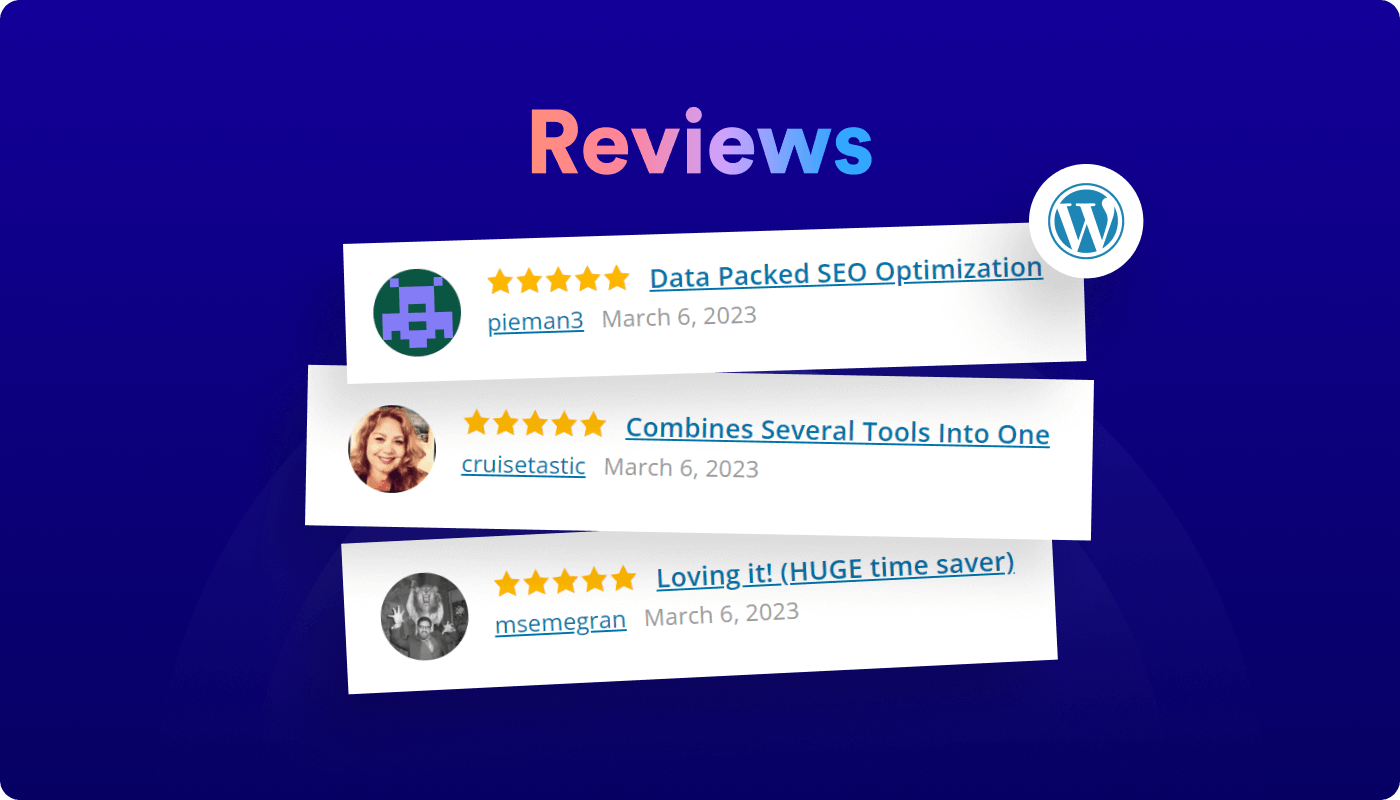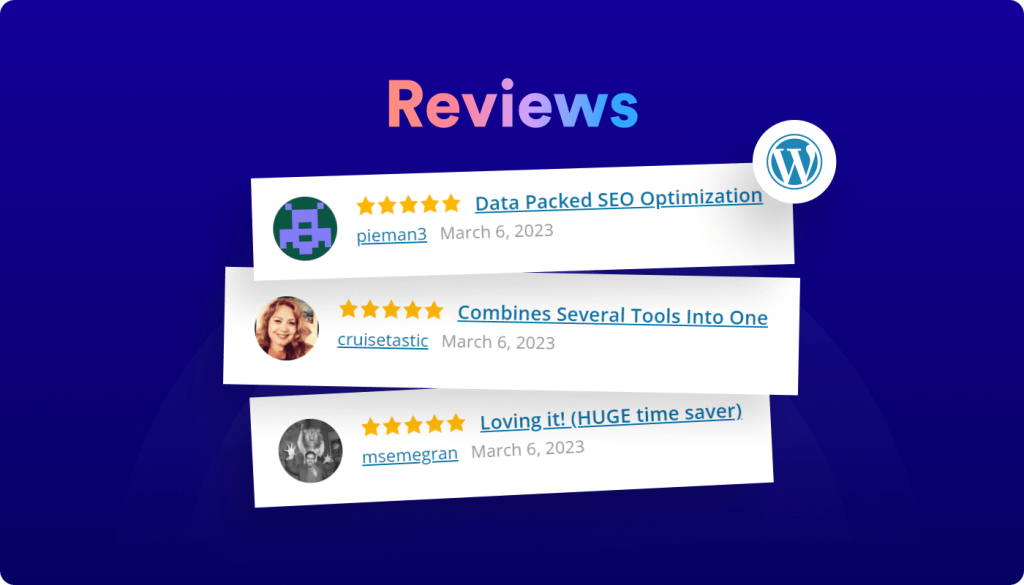 So far, this reliability, openness, transparency, and consistent support make it more trusted and acceptable to the users.
GetGenie's Roadmap: What's Coming Next in GetGenie?
Getting 5k active installation makes us excited as well as dedicated at the same time to make GetGenie more powerful.
Our roadmap section is also open to users' ideas. Users can see and vote for the preferable upcoming features. And, old and new all users will avail of all of these updated features after release.
So far, we have so many plans to add advanced features and speed up the process more for this year 2023 ahead.
Wrap Up
Started from scratch with zero users, now we are celebrating the 5000 activate installing milestone. These successes of GetGenie Ai content writing assistant will never come without our trusted users. 🤝🤝
And, to give out the best service to achieve user satisfaction, the GetGenie team is always passionate about consistent hard work, preservation, and innovation.
Despite all, the goal is to overcome all the challenges to create a story of inspiration and success for the world.
And to be continued ….