Copywriting 101: How To Be A Copywriter? Tips And Tools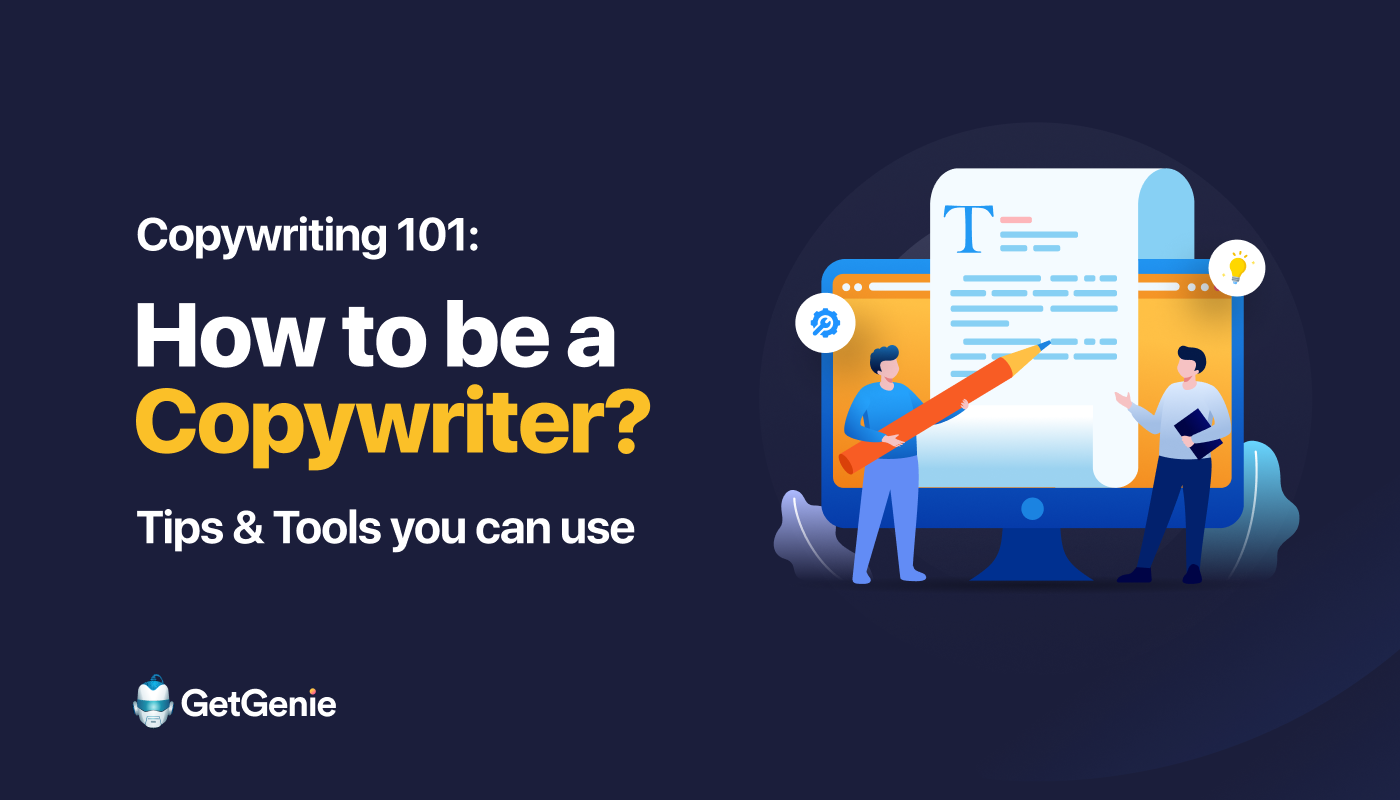 "A copywriter should have an understanding of people, an insight into them, a sympathy toward them." -George Gribbin
The pen is mightier than the sword, and that goes the same for today's digital landscape, except for the pen being replaced with the keyboard. Mastering the art of copywriting has never been more crucial!
Welcome to the blog, where we'll guide you on how to be a copywriter and show you how influential and indispensable this craft is in shaping the online realm. From crafting compelling brand slogans to creating persuasive marketing campaigns that leave a lasting impact, copywriting is the secret sauce behind successful businesses and brands.
But wait, writing all by yourself is a thing of the past, and it's time to catch up with the trend. In our quest to become a copywriter, we will learn how you can benefit from Artificial intelligence, and we are thrilled to introduce you to a game-changer in the world of AI writing tools – GetGenie AI! More on that later.
What is copywriting?
Copywriting is the strategic process of weaving together persuasive written content with a single goal in mind: to connect with and influence the target audience's behavior. Its true essence is more than just communication; it is about forging genuine connections that elicit emotions, resonates with readers, and ultimately drive results.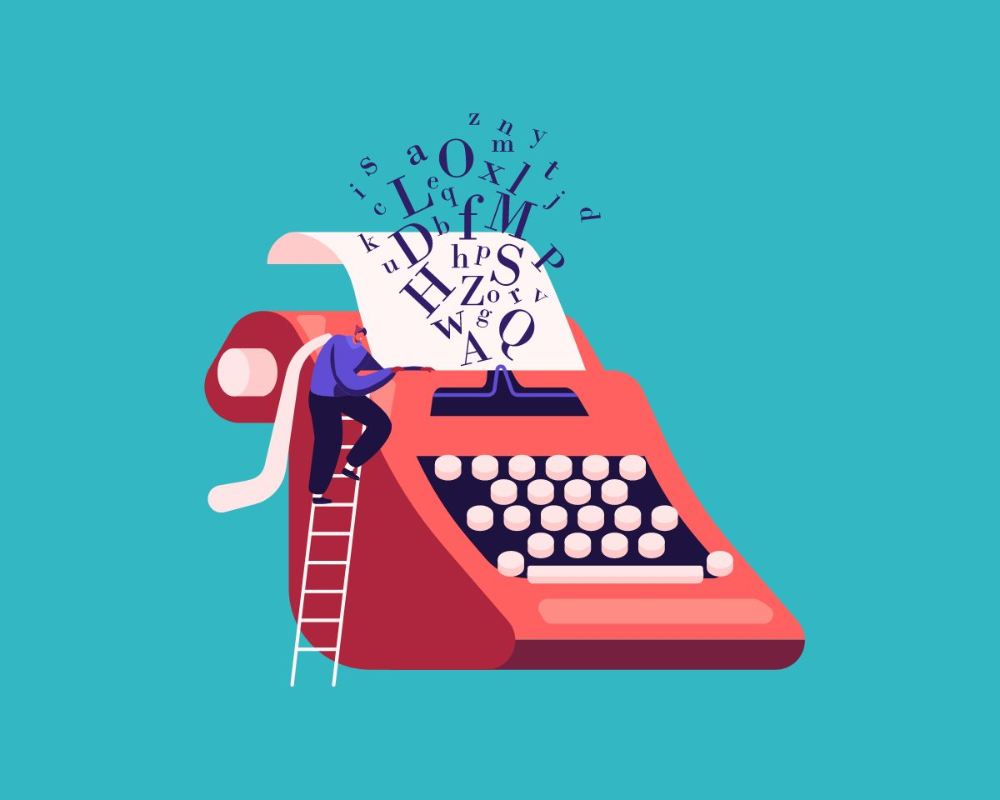 What does a copywriter do?
The world of copywriting offers a plethora of opportunities and possible career paths. As in-house copywriters, they become indispensable members of marketing teams, shaping brand identities and crafting content for various campaigns.
How to be a copywriter
What qualities does a successful copywriter have? There aren't a fixed number of skills needed to be a good copywriter, but there are some fundamentals that you greatly need to be a copywriter…
Creativity🧠 one of the major requirements of copywriting is to think outside the box and break convention. This will result in creating lines that are original, narratives that are compelling, and ideas that are breathtaking.
Adaptability⚒️ is actually a basic life skill, and is handy for copywriting as well. Being able to tailor your writing style and tone to suit different brands, industries, and communication channels will measure how adept you are as a copywriter.
Writing proficiency 📝 means demonstrating strong grammar, vocabulary, and storytelling abilities to engage readers and hold their attention. Good wordplay is the lifeblood of good copywriting.
Persuasion 🫵 is mastering the art of persuasive language to drive desired actions and responses from the target audience.
Research Skills 🔍 Conduct thorough research to gain insights into market trends, consumer behavior, and competitor analysis to inform the writing process.
Empathy 😇 Understanding the target audience's needs, desires, and pain points to create content that resonates with them on a personal level.
Types of copywriting
As the marketing world changes, so does the copywriter's role, giving birth to cool and specialized types of copywriters. Each one has unique skills and knowledge, perfect for specific industries, platforms, and target audiences. One of the best ways to become a successful copywriter is to understand what piques your interest.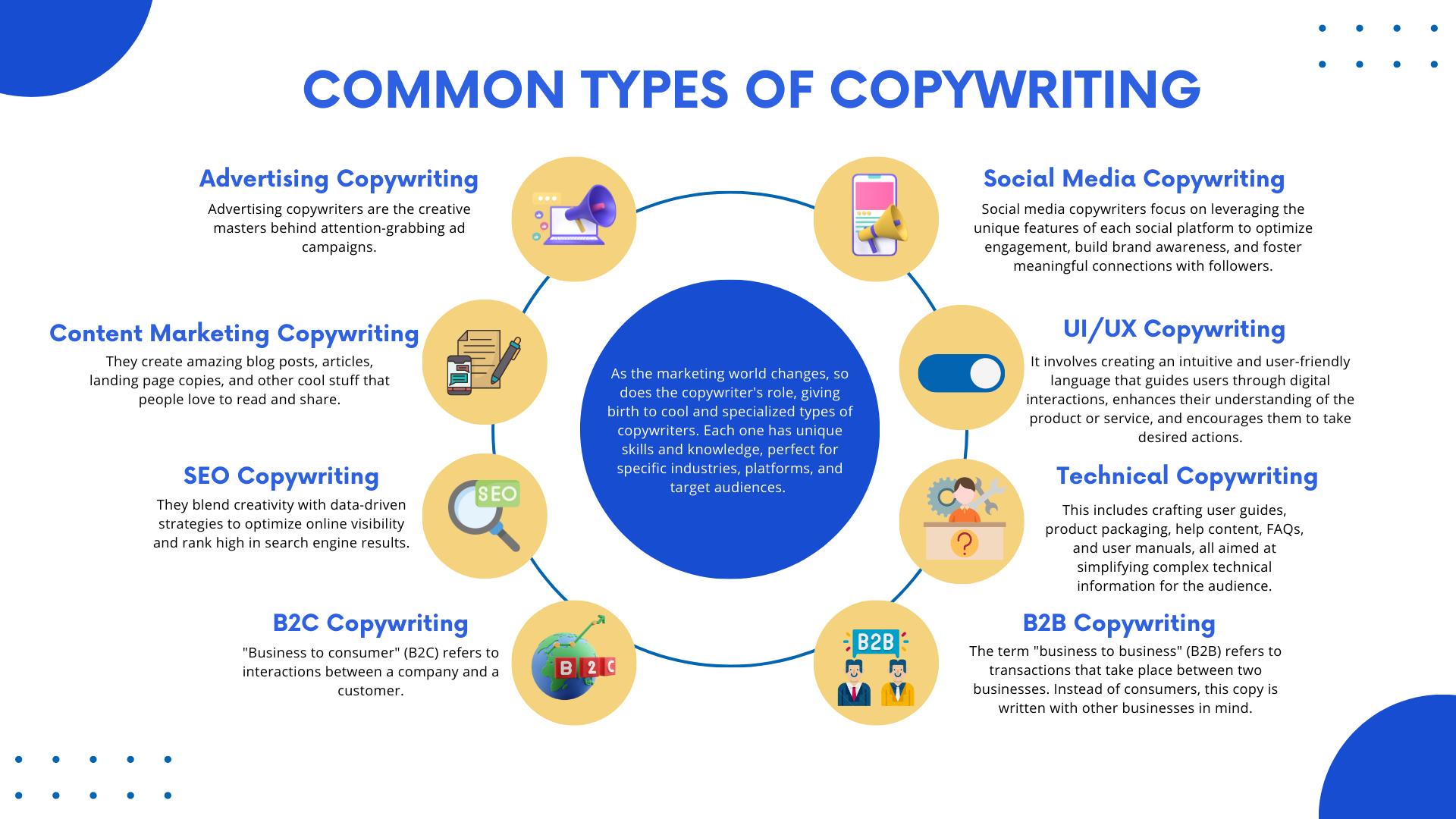 Let us take a look at some of the most popular types of copywriting. Many copywriters specialize in a particular style and build their careers around it.
1. Advertising Copywriting
The folks in advertising copywriting are the creative masters behind attention-grabbing ad campaigns. They make ads that stick in your mind and make you remember the brand, even when you're not looking at the ad!
2. Content Marketing Copywriting
Think of them as content kings and queens. They create amazing blog posts, articles, landing page copies, and other cool stuff that people love to read and share.
3. SEO Copywriting
They are savvy wordsmiths with a flair for weaving keywords and magic into captivating content. They blend creativity with data-driven strategies to optimize online visibility and rank high in search engine results.
4. Social Media Copywriting
Social media copywriters focus on leveraging the unique features of each social platform to optimize engagement, build brand awareness, and foster meaningful connections with followers. They're the ones who write short but super fun posts on Instagram, Twitter, and Facebook. They're like social media influencers, just verbally!
5. B2C Copywriting
"Business to consumer" (B2C) refers to interactions between a company and a customer. When discussing marketing and selling a good or service, this is typically what comes to mind.
6. B2B Copywriting
The term "business to business" (B2B) refers to transactions that take place between two businesses. Instead of consumers, this copy is written with other businesses in mind.
7. UI/UX Copywriting
It involves creating an intuitive and user-friendly language that guides users through digital interactions, enhances their understanding of the product or service, and encourages them to take desired actions. The goal is to improve the overall user experience, making it more enjoyable and seamless while aligning with the brand's voice and tone.
8. Technical Copywriting
They're like translators for super hard tech stuff. This type of copywriting involves elucidating the advantages and application of a product or service in a clear and accessible manner. This includes crafting user guides, product packaging, help content, FAQs, and user manuals, all aimed at simplifying complex technical information for the audience.
Essential Elements of an Ad Copy
Minimum words for maximum impact—this is what all copywriting boils down to. The essentials of copywriting consist of the following elements:
Crafting attention-grabbing headlines and subheadings 🚧: A strong CTA directs readers towards the desired action, converting their interest into meaningful engagement or sales.
Mastering persuasive language and emotional appeal 💯: Words have the power to sway opinions and emotions; master the art of persuasive language to connect with your audience on a deeper level.
Highlighting the importance of a clear call-to-action (CTA) 💡: A strong CTA directs readers towards the desired action, converting their interest into meaningful engagement or sales.
Utilizing storytelling techniques to engage the audience 📜: By incorporating storytelling techniques, you can captivate your audience, making your copy relatable and memorable.
Check out some of the best copywriting practices here!
Challenges faced by copywriters
The best lines don't come every day. One of the main problems that copywriters face is maintaining time constraints and tight deadlines. As it is a creative task, it takes time. However, when clients impose deadlines, maintaining the desired level of quality can become a daunting task.
Moreover, writer's block, an all-too-familiar nemesis, can cast a shadow on even the most seasoned copywriters. This frustrating phenomenon can leave writers feeling trapped in an abyss of unproductive thoughts, hindering their ability to deliver results.
In addition to these difficulties, copywriters often face the challenge of understanding and interpreting the client's brief precisely. They must grasp the client's brand voice, target audience, and unique selling points to create persuasive copy that aligns seamlessly with the client's vision.
Read about the most common copywriting mistakes and how to avoid them!
Luckily, there's a fix now for all the challenges a writer in general faces. And it is AI copywriting. As we are all aware of AI tools doing wonders nowadays, the wave has come to the world of copywriting as well.

AI tools for copywriting
After the rise of ChatGPT by OpenAI, creative writing has taken a whole new turn, and copywriting has also become more creative thanks to AI. There are a plethora of AI tools for different purposes in writing and editing. These tools leverage advanced natural language processing and machine learning techniques to assist copywriters in various aspects of their work.
What if I told you there's a tool that can do it all in terms of copywriting and more? That'd be great! And we have such a one-stop writing assistant for you! Introducing GetGenie AI, for the copywriters out there who want more out of their ad copy.
How to use GetGenie AI for copywriting?
GetGenie is available as both a SaaS solution and a WordPress plugin. Depending on your workflow, you can choose wherever you want to use it. You get 2500 points for free when you sign up for an account! Just go to app.getgenie.ai and sign up to use the playground right away!
After entering the playground, you'll see that there are multiple writing templates to choose from. For writing copies, you can select "Product Ad Copy" or "Social Media Post/Copy". Then simply write out your product name and a description in the related boxes. You can even set the creativity level on a scale of five and the maximum number of results you want.
And voila! GetGenie AI has written your ad copy, and we are sure you are going to love the results. If you want to get more creative, you can always talk to GenieChat, an AI chatbot powered by GetGenie AI.
Unlock your copywriting skills with GetGenie AI
To be a successful copywriter, you need to develop a set of skills and focus on what type of writing piques your interest. There are so many categories of copywriting that we have shared in our blog. We have also shared our thoughts on how to be a better copywriter and provided a great tool for AI copywriting.
With GetGenie AI, you can write compelling ad copy with just a few clicks of a button. Pretty nifty! You can even specify your product description and tell it to write a copy with your choice of tone and set the creativity level of the content. This feature is what sets this tool apart from other AI writing tools on the market. And you can do it for free!
START WRITING TODAY
Professional Copywriting With GetGenie AI