Understanding Ai for WooCommerce: Benefits & Challenges
To make your WooCommerce store more efficient and productive, integrating artificial intelligence (Ai) can be the best solution.
Ai can take the repetitive and tedious manual labor and optimize the shopping experience for the customers. From automated customer support, and writing product reviews to predictive analytics, Ai can help you get the most conversion rate from your WooCommerce store.
In this article, I am going to depict a complete overview of Ai for WooCommerce along with its benefits and challenges. In the end, I will introduce a complete Ai solution to automate your WooCommerce store.
Let's get started!
Introduction to Ai & WooCommerce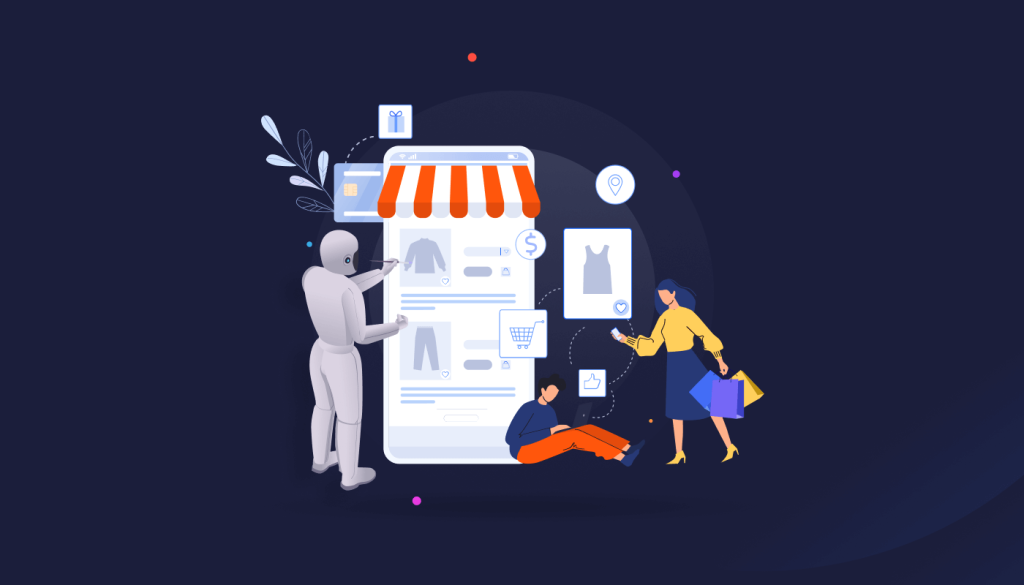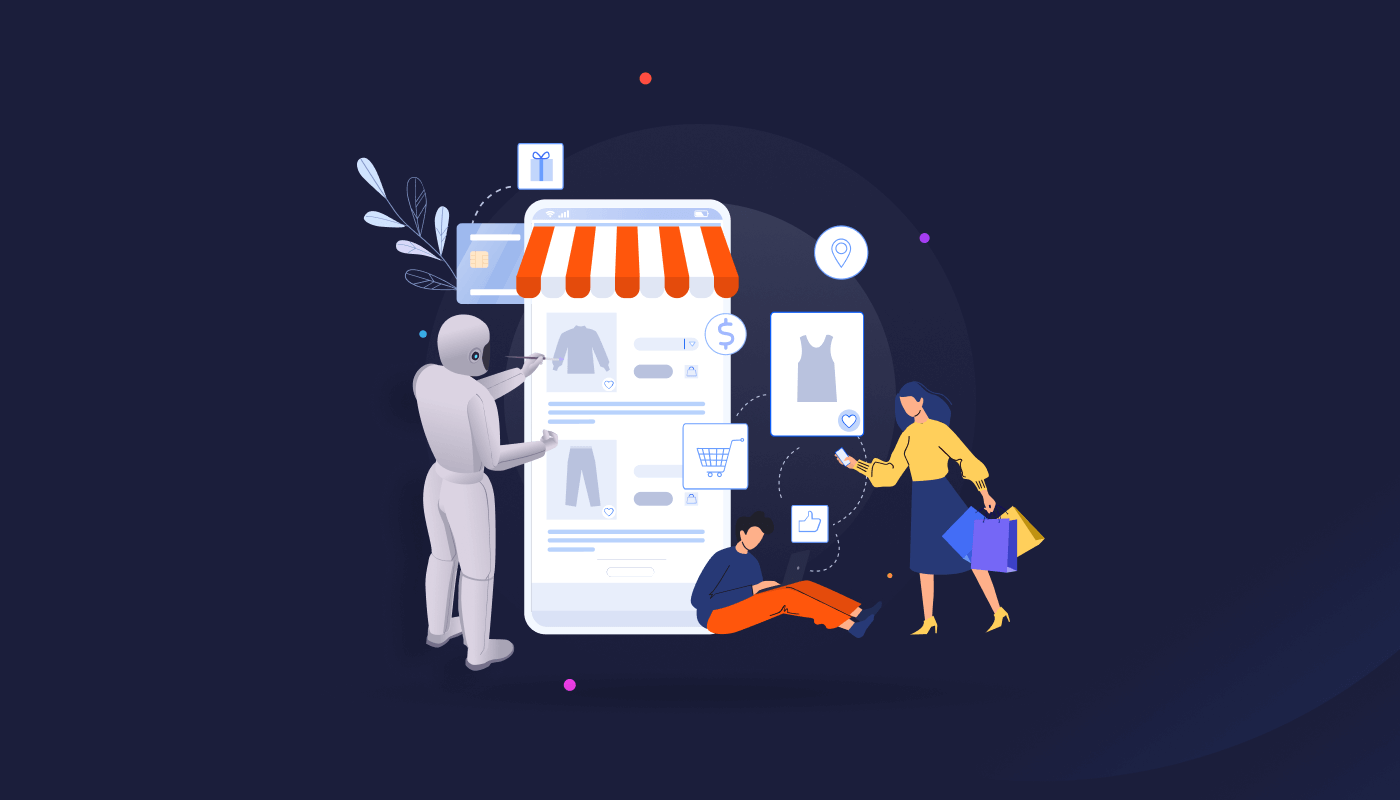 What is Artificial Intelligence?
Artificial intelligence or Ai is the simulation of human intelligence that makes machines, especially computers, think and act like humans.
Its intelligent algorithm works by collecting a huge amount of data through iterative training. Computer vision, natural language processing pattern recognition, and classification all are part of Ai models.
However, the journey of Ai started in the 1950s and there is no look back. Now, Ai is dominating every aspect of our lives including the eCommerce sector.
From customer engagement, and chatbots to product recommendations all are now automated for artificial intelligence technology.
What is WooCommerce?
WooCommerce is an open-source, functional, and customizable software solution for building WordPress-based eCommerce websites. You can create an online eCommerce shop with all features and functionalities without a single line of code.
WooCommerce offers great flexibility, easy navigation, maximum security, and full control of your online store.
However, the WooCommerce plugin was launched on September 27, 2011. Over time, it became so popular with WordPress websites and brought a revolutionary change in the e-commerce sector.
How Ai Works with WooCommerce Websites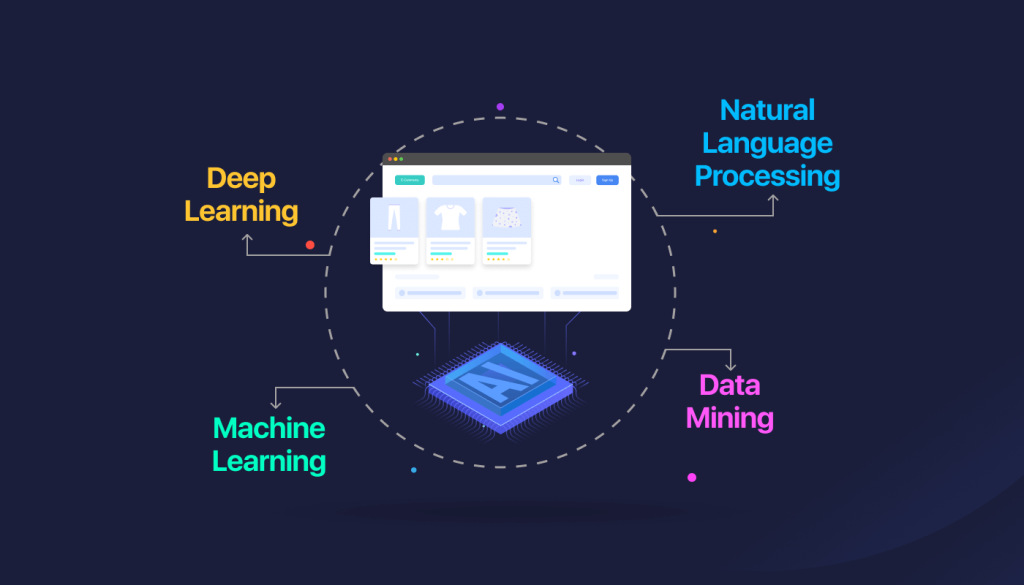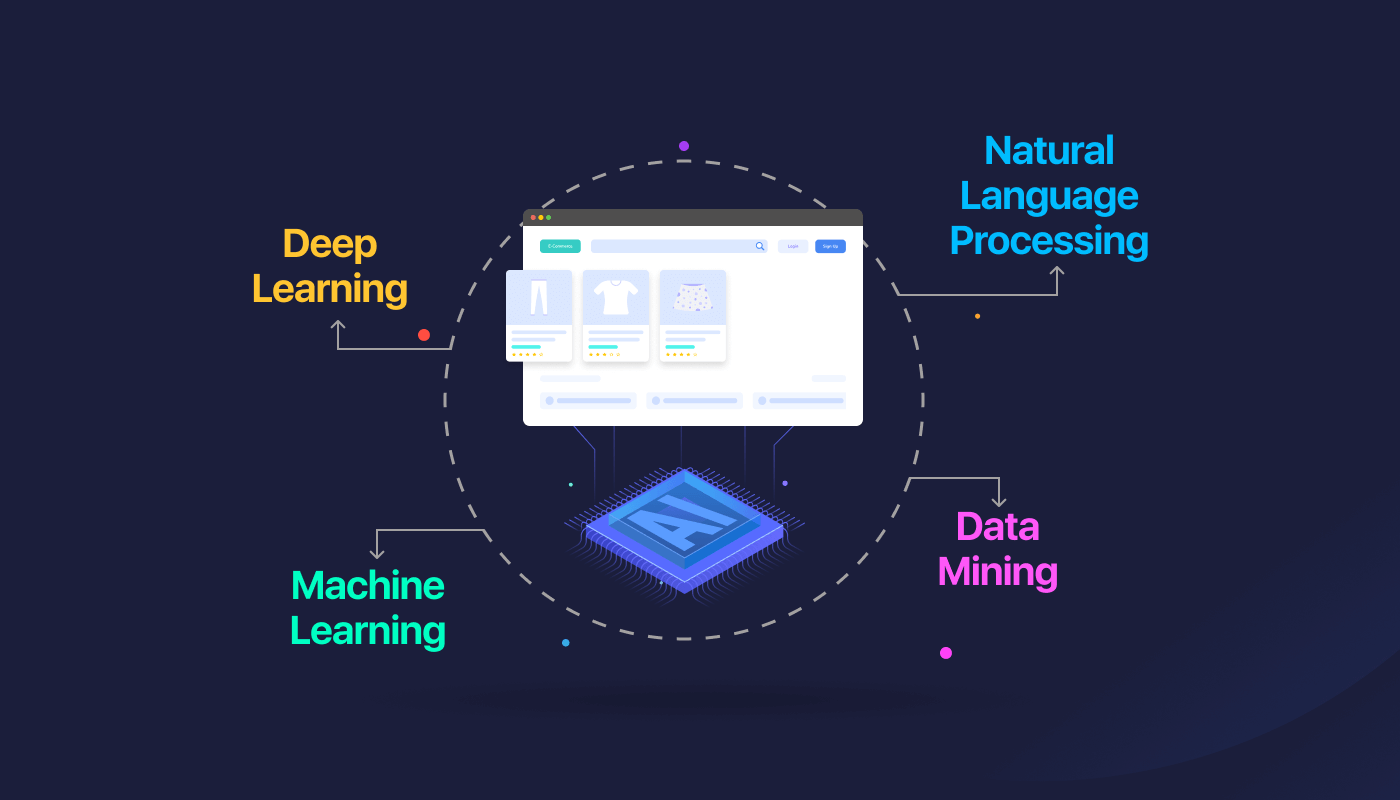 Ai works with WooCommerce websites as plugins (free & pro). WordPress plugins are pieces of software to add new features or extend previous functionalities.
These Ai-powered plugins are developed by deep learning, machine learning, data mining, NLP, etc. And they work behind the WordPress website automation including optimizing pages, posts, and product descriptions to make them more reader-friendly as well as SEO-friendly.
Data Mining: Many WooCommerce Ai plugins use data mining techniques to analyze the competitor's data and suggest changes to increase your online presence.
Machine learning: Machine learning techniques are also used to collect and analyze previous experiences and learn from them to solve future problems.
Supervised Machine Learning: Using supervised machine learning techniques, Ai plugins can flag a comment with bad grammar as spam. By the pre-trained tokens, Ai can effectively detect the spammer's words and phrases.
Deep Learning: Deep learning is used for understanding the data and user experience of the users to take the next steps for your WooCommerce.
Natural language Processing: Ai plugins can create a reliable bridge for human-computer integration by Natural language processing. It will help to enhance the chat experience of the users.
At the same time, it will help to find out the words and phrases used by your customers for a particular product.
Moreover, Ai for WooCommerce websites helps to examine the customer's behavior and purchase history. It will be beneficial to unveil their particular interest and promote your product based on that.
In addition, they can track sales, analyze customers' data to get an insight into their preferences, and optimize your product promotion, and pricing.
5 Benefits of AI to Increase WooCommerce Conversion Rates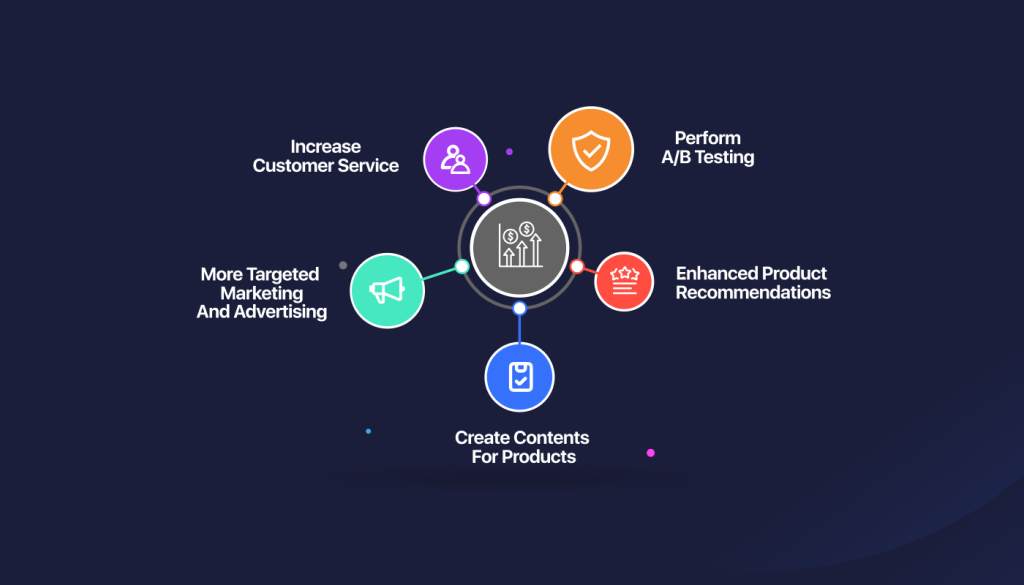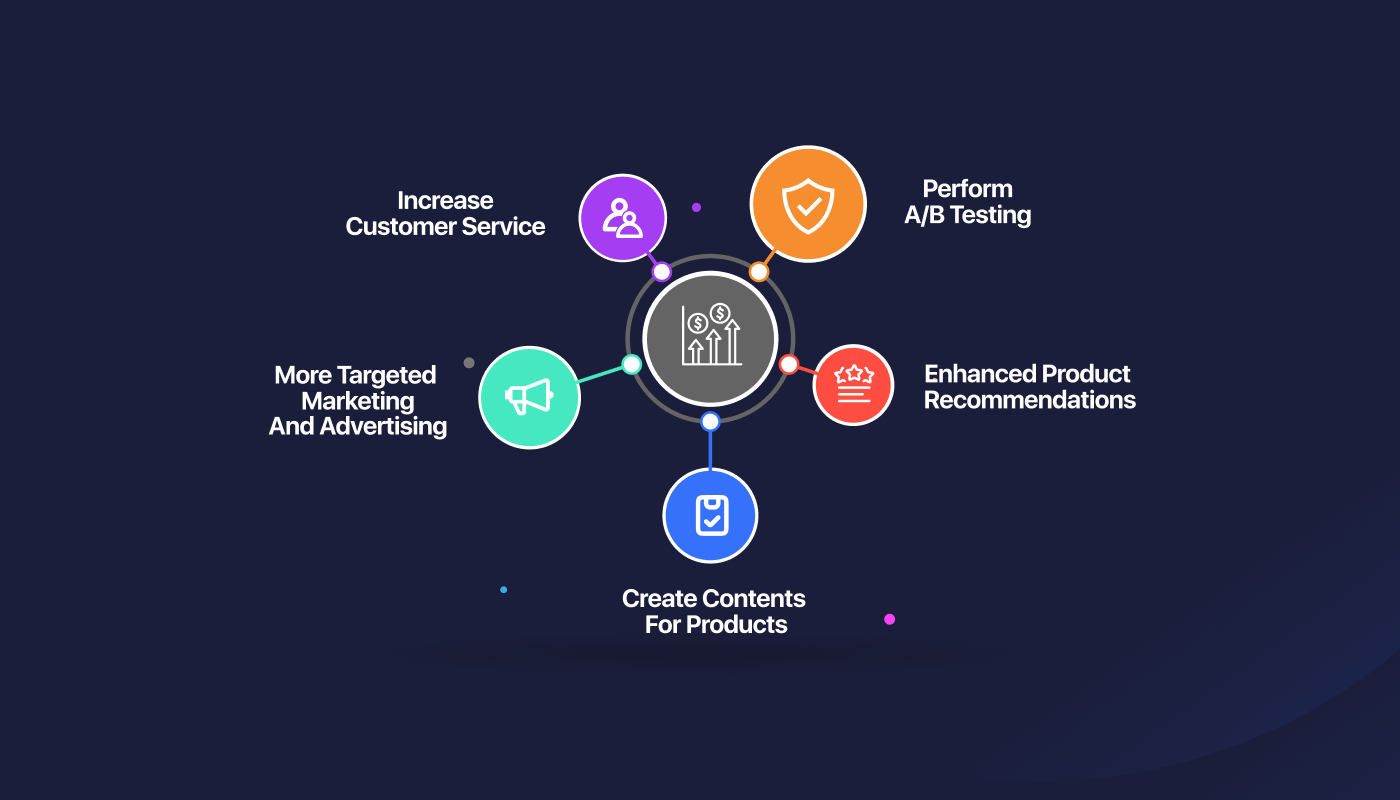 Using Ai for WooCommerce stores can take your business to the next level by increasing the conversion rate higher and higher.
Here are the 5 benefits of how AI can increase conversion rates for your WooCommerce stores:
1. Better Customer Service
To enhance the conversion rate, increasing customer engagement is crucial. But, manually interacting with every individual along with their custom preference is tough.
In that case, Ai can continuously provide service on the WooCommerce sites and engage the customers even with their busy schedules, staffing, and whatever the time zone is.
For example, virtual assistant, chatbot, or voice assistant plugins. They are equipped with knowledge from your stores, products, and services.
As a result, they can address customer problems through chatbots and their intelligent pre-trained model can solve the problem effectively.
2. More Targeted Marketing and Advertising
Ai can help to extract and classify data from customers' previous search and purchase histories.
Based on these data, you can run more targeted marketing and advertising strategies to enhance the conversion rate.
3. Create Contents for Products
After the invention of WordPress Ai content generator tools, writing content for products is also getting automated.
You can write dynamic product titles and short and long reviews for WooCommerce products. Not only that, but you can also generate pros and cons of the particular product.
That will save you labor costs and time. Also, dynamic and engaging product reviews will increase the conversion rate.
4. Enhanced Product Recommendations
Personalized product recommendation is another effective way to boost your sales.
As I already mentioned, artificial intelligence can recognize the needs and classify the products based on them. As a result, all customers don't get the same recommendation.
For example, for customers who search for heels, advanced artificial intelligence systems won't show random flat shoes or boots. It will show the heels of specific brands and colors based on their search intent or previous search history.
Also, the system can recommend a pair of socks, shoelaces, and accessories to create potential needs for your customer.
And, when they get personalized and relevant suggestions, they are more likely to buy and that will make high possibilities of producing sales.
5. Perform A/B Testing
Last but not least, Ai plugins can perform effective A/B testing for your WooCommerce website. This technique can compare two versions of the same webpage (e.g. product price, shipping price, product category) against each other.
Then, analyze customers' data, such as browsing and purchase history, to identify patterns and predict customer behavior.
This will you will know which one performs better. And based on the result, you can modify the core functionalities of your WooCommerce website and increase potential sales.
10 Ai-Powered Plugins for Maximizing the Performance of WooCommerce
Challenges of Using Ai for WooCommerce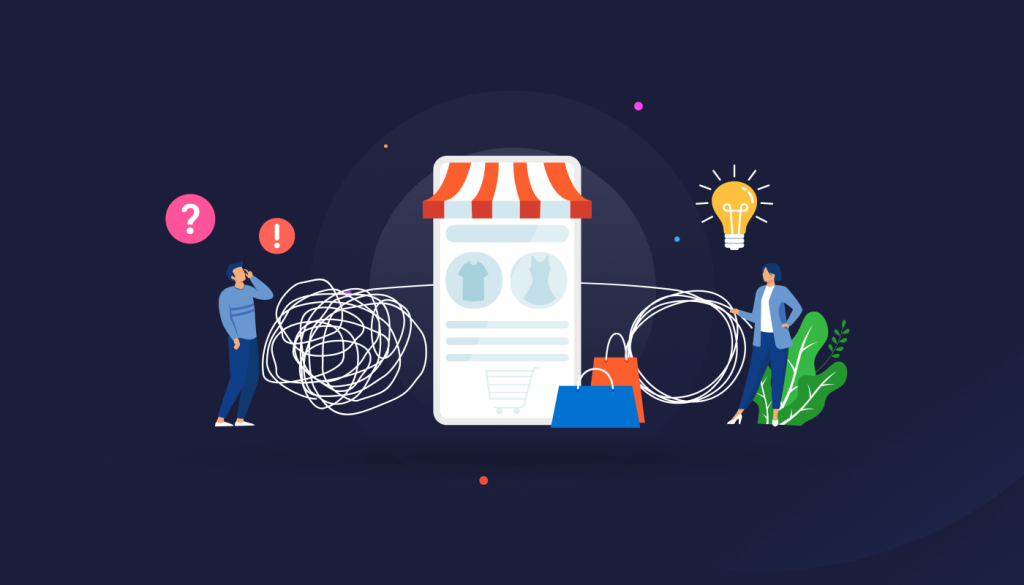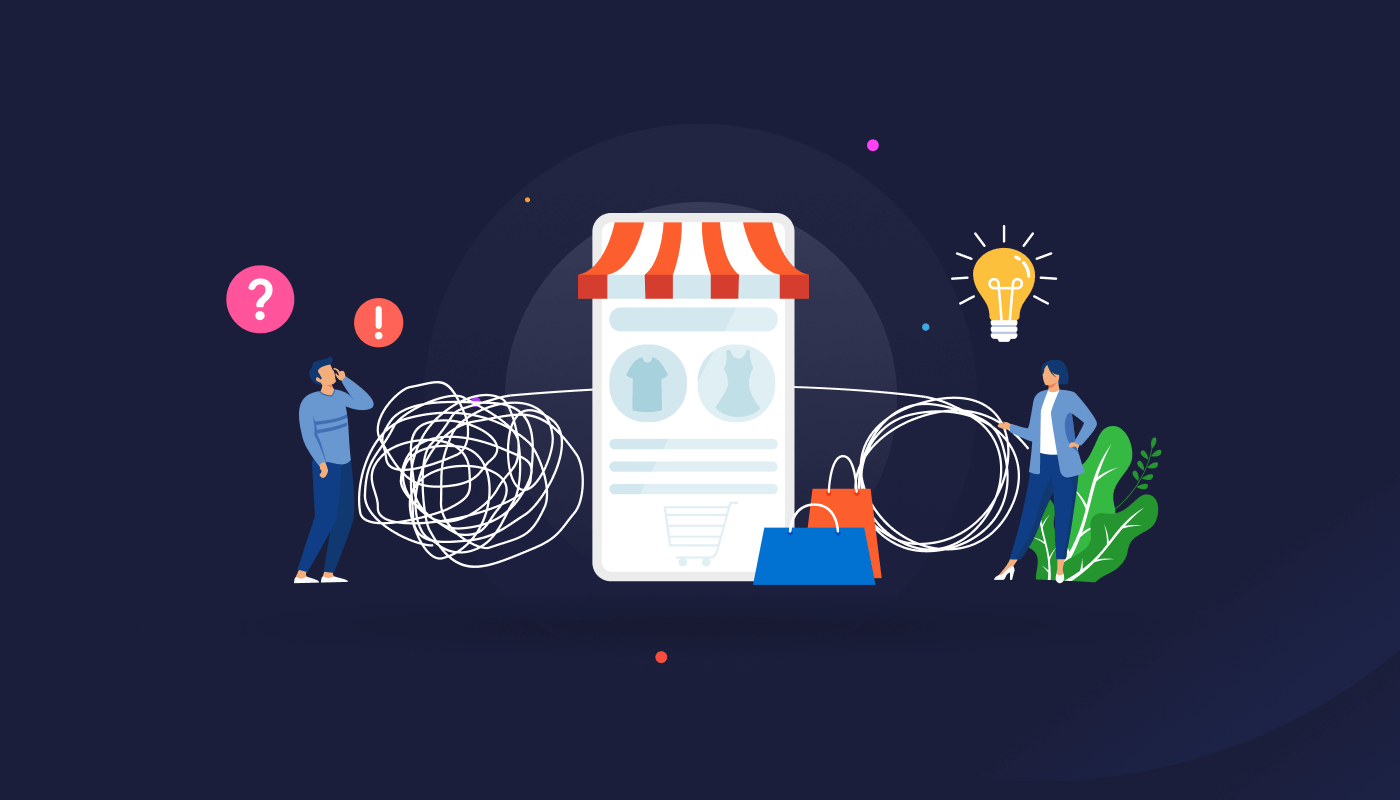 With tons of benefits, there are a few challenges you have to face while using Ai for WooCommerce.
1. Ensuring Accuracy
Ai systems are mostly accurate in their training data. For WooCommerce products, sometimes may contain misinformation and errors. This could lead to inaccurate predictions, decisions, and results.
2. Search Engine and Competitor analysis
Analyzing the keywords, search engines, and your competitor is the most challenging task using Ai.
Because, the content of WooCommerce products and services requires more strategic thinking, creativity, and an understanding of search engine algorithms.
3. Versatility
Most Ai plugins are designed and developed to deal with one issue. As a result, you need to install multiple plugins to make your WooCommerce store automated. This causes more cost and more loading time for your website.
4. Complicated to use
After that, most artificial intelligence systems are often difficult to interpret and use. Also, managing multiple Ai plugins requires expert support all the time to avoid unwanted conflicts with your service.
5. Security
Last but not least, ensuring security is one of the biggest issues using Ai plugins for WooCommerce. Because Ai systems may often be vulnerable to data breaches, malware, and other cybersecurity threats.
You should be always concerned and must take measures to protect your Ai systems from malicious actors.
Getgenie: Explore the Opportunity of Effortlessly Linking WooCommerce to Ai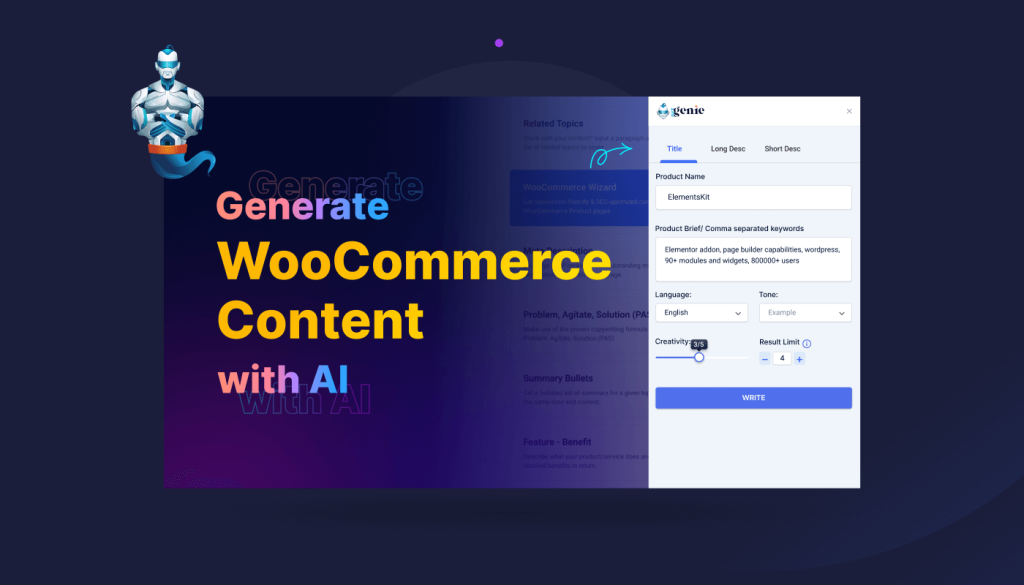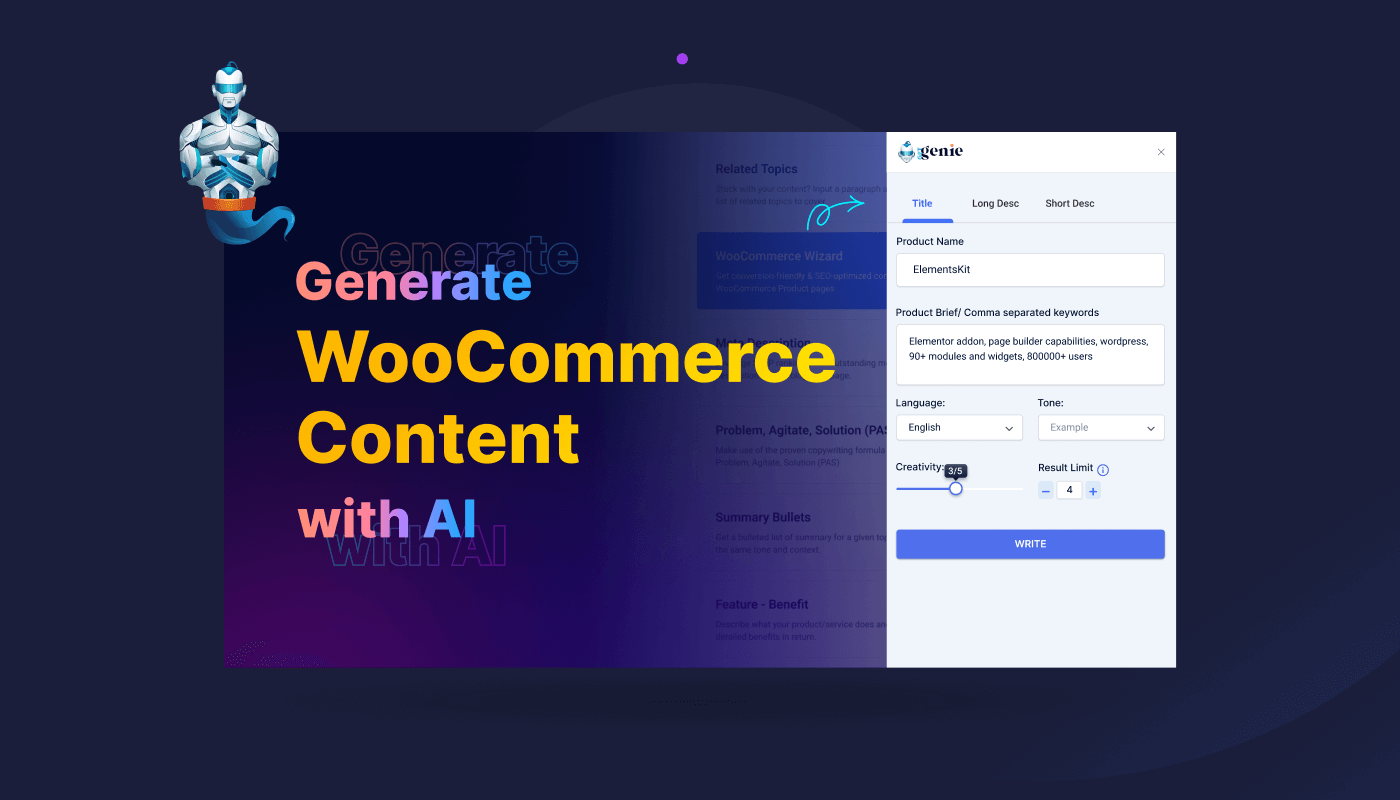 What if you can solve all of the limitations and challenges by availing all facilities in one Ai plugin for your WooCommerce site?
This powerful plugin is a complete package to produce accurate content, maintaining all the ranking factors. Also, it is versatile for any product or content, easy to integrate, and fully secure to use. Plus, the plans are also cost-effective.
Moreover, GetGenie comes with 30+ templates that are compatible with WordPress websites. Among them, the WooCommerce wizard workflow is specially designed and developed to automate your WooCommerce store.
It will help you to streamline the automation process of your WooCommerce site by generating a title, and short and long product descriptions.
You can also analyze the keyword, SERPs, and other ranking factors using GetGenie. Also, you can create outlines, write conversion-friendly & SEO-optimized content, pros and cons for your products, landing page copies, meta description, and so on with just one click.
GetGenie's WooCommerce features offer a wide range of Ai-enabled services, including
Create SEO-friendly product titles
Can write a long description for the product
Can write a short description
Can generate meta titles
Can write pros and cons
Can produce feature-benefits of the product
Can analyze the keyword and the competitors
Can set custom SEO mode, language, tone, creativity
Can get multiple results from a quantity of 1 to 6.
Frequently Asked Questions (FAQs)
Can Ai Help Me Improve My WooCommerce Store?
Definitely. Ai can help to improve your WooCommerce store by analyzing customer behavior, optimizing product recommendations, automating customer support, preventing fraud, and more.
How Much Does It Cost to Set Up Ai for My WooCommerce Store?
The cost of setting up Ai for WooCommerce stores varies depending on the features and services you choose. You can use free plugins or the free features of many pro plugins. To avail of pro features, you need to spend on average from $10 to $500/ month.
Is Getgenie Secure for My WooCommerce Store?
Yes, GetGenei is secure for WooCommerce stores because it uses advanced protection technology to protect all of your data.
Final Words
In conclusion, it can be said that Ai is changing the business approach and operations of WooCommerce stores.
With Ai plugins (e.g. Getgenie), small to large stores can improve customer service, provide better product recommendations, faster checkout and order fulfillment, and more accurate inventory management.
Overall, integrating Ai with WooCommerce can gain a competitive edge, provide better customer experiences, and drive long-term success.