Best Ai plugins for WordPress and WooCommerce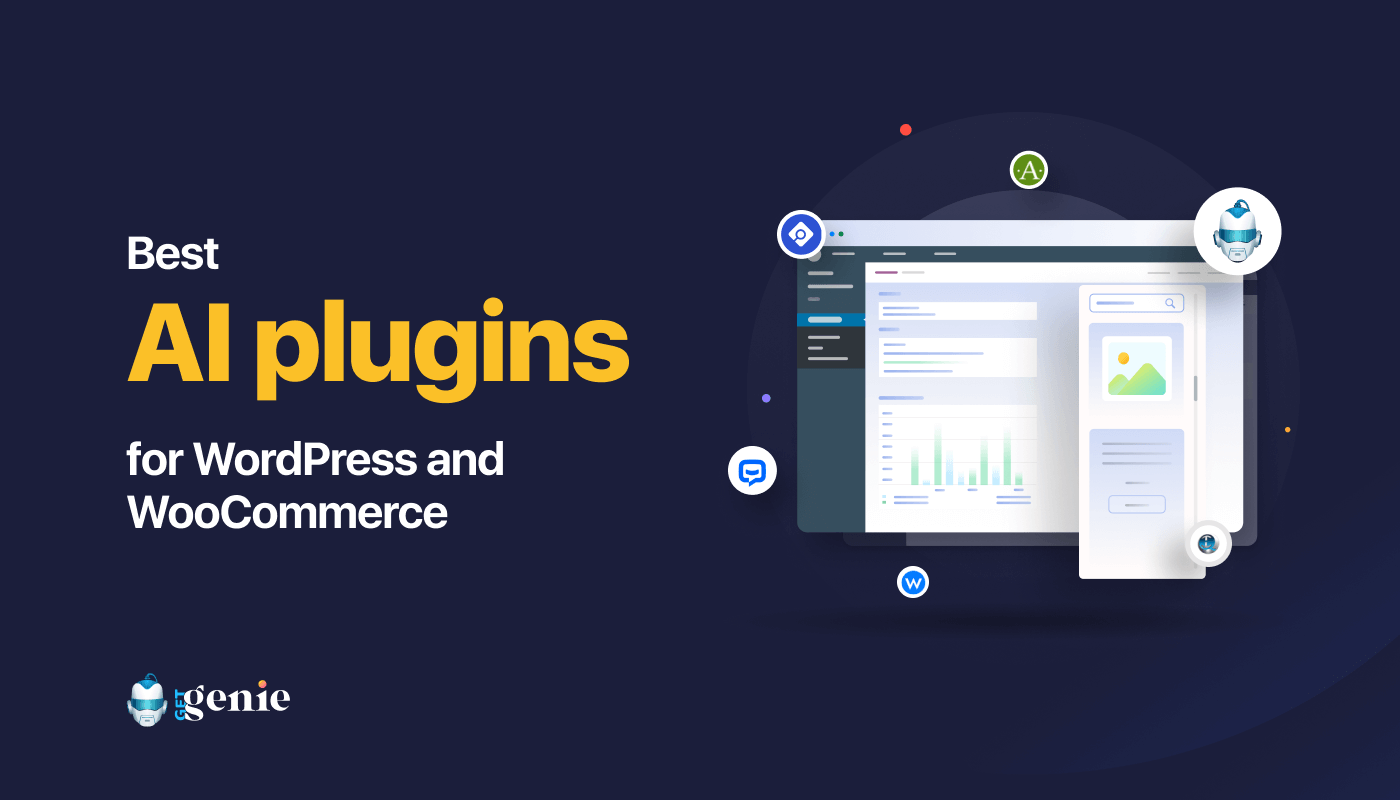 AI technology has touched every sphere of life for better and WordPress is no exception.
Yes! Nowadays, many AI WordPress plugins are available to make WordPresseian's life. Be it marketing, content writing, customer care, or malware detection, AI is helping with each of these with advanced technology.
However, not all WordPress AI plugins offer the same level of service. Again not every plugin is flawless. In this blog, we have listed down the best WordPress AI plugins with key features, pros, cons and prices.
Without wasting any time, let's get to the main part and get acquainted with the best AI plugins for WordPress and WooCommerce :
What is an AI WordPress plugin?
An AI WordPress plugin is the type of plugin that is built using AI technology to make human tasks easier. AI technology is now being used in almost all sorts of WordPress plugins. You can find AI-powered plugins in the form of smart assistants, customer support chatbots, content curation, spam filters, text to speech, and so on.
Advantages of using AI WordPress plugin
Some of the perks of using an AI WordPress plugin include:
Offers advanced-level functionalities
Ensures more accuracy as it uses advanced technology
No room for human error
Saves your time
Get more done in lesser time
Best AI WordPress plugins
Let's have look at some of the most useful and best AI WordPress plugins out there in more detail:
GetGenie tops our list of best AI WordPress plugins because it can create all sorts of content you will need for your WordPress site. This AI-powered plugin has many copywriting and content-writing templates which you can use to generate plagiarism-free content within moments.
The copywriting templates include AIDA (Attention, Interest, Desire, and Action), PAS (Problem. Agitate, and solution), BAB (before-after-bridge), and so on. On the other hand, you will get content templates like sentence writer, paragraph writer, paragraph compressor, sentence rewriter, etc.
Moreover, you will also get templates to generate WooCommerce content such as product titles, product descriptions, etc. So, you can also use this as your AI WooCommerce plugin. On top of that, you will also get ad copy generators along with social media generators and so on.
WordPress is the most popular among bloggers around the world and if you are a blogger, then this AI WordPress plugin is a must-have. Because with GetGenie, you can write a complete blog post that includes a title, introduction, outline, content for the outline, frequently asked questions, and so on.
In addition to writing the blog post, this WordPress AI plugin also offers keyword analysis, competitor analysis, and frequently asked questions from Quora. Besides, you will also receive a content score that reflects how SEO-friendly your content is. And not just that, you will also receive suggestions on how to improve that score. Moreover, you will also get SEO templates such as meta titles and meta description generators.
In short, if you want to save time and excel at content marketing, then this is the plugin because it provides all types of content templates that you may need. If you have this plugin, then you won't need any content-generating plugins as this AI tool replaces 10+ writing tools.

🔥 Key Features of GetGenie:
Offers 30+ writing templates
Provides WooCommerce-related templates
Copywriting templates such as AIDA, PAS, BAB, etc.
A marvelous blog wizard to write a complete blog
Generates plagiarism-free original content
Uses NPL and GPT-3 to create content
Has a user-friendly interface
Offers 24×7 support
Can write a new blog and also rewrite old blogs
⚡ Pros and cons of GetGenie:
| ✅ Pros | ❌ Cons |
| --- | --- |
| Combination of content and copywriting template | Though they have the plan to launch browser extensions the feature is not ready yet. |
| No hidden cost or extra charge for any features. | No template for creative writing such as storytelling, song lyrics, poetry etc. |
| An all-on-all solution for WordPress blogs | |
| Write directly from the WP dashboard | |
| Detailed documentation and youtube video | |
| Helps with writer's block and saves time | |
| Uses advanced technology for quality output | |
💲 Price:
Offers 3 monthly packages: Writer – $20, Pro – $49, and Agency – $99. You can buy the mentioned plan on a yearly basis with the option of paying bills monthly.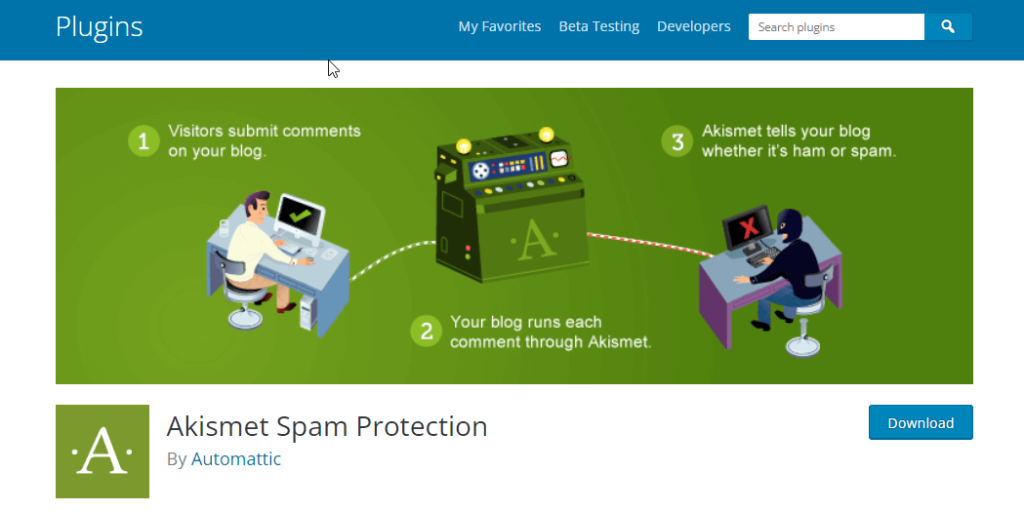 Akismet is a useful WordPress AI plugin that automatically filters out spam comments and prevents them from getting published on your website. This AI-powered plugin does the mentioned task by checking comments and form submissions against a global database.
With over 5+ million active installations, this is one of the most popular anti-spam AI plugins for WordPress. The amazing thing is this tool is capable of blocking 7,500,000 pieces of spam per hour. Moreover, this plugin has been integrated with some of the popular plugins such as Contact Form 7, Gravity Forms, Formidable Forms, and so on.
If you are looking to keep your site clean of spam and have it run smoothly, then you should install Akismet on your website. This plugin has both free and pro versions.
🔥 Key Features of Akismet
Automatically blocks anything with the possibility of being spam.
Option to check which comments were cleared by Akismet
You can also block the worst spam directly which will save you disk space
Integrating Akismet API is super easy
⚡ Pros and cons of Akismet:
| ✅ Pros | ❌ Cons |
| --- | --- |
| Easy to install and use | API request is not available in the free version. |
| Free to use in personal blogs | Need to buy the pro version for commercial use. |
| Can help to speed up the site by blocking spam | |
💲 Price:
A free version is available. The pro version comes in 3 packages Plus – $10/per month, Enterprise – $50/per month, and Enterprise Plus – $250/ per month. Though all the packages are billed monthly, these are yearly packages.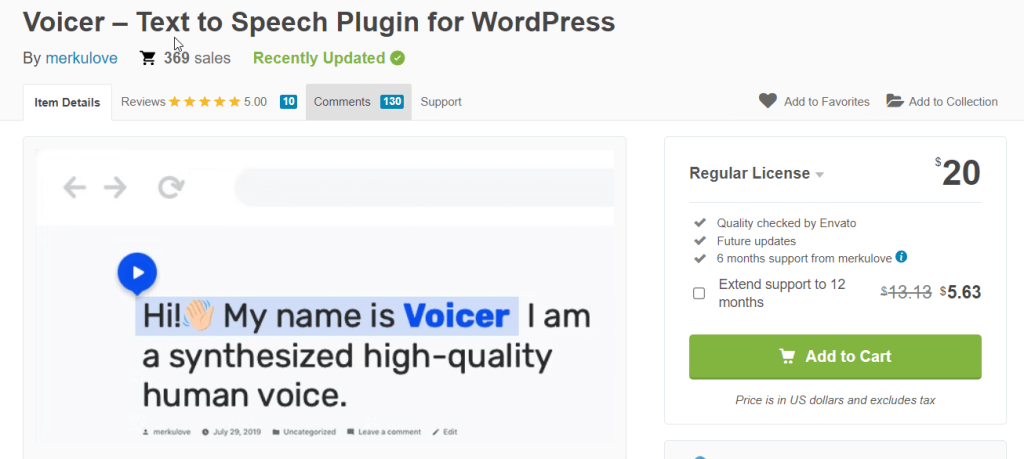 Voicer converts text into human-like speech using AI technology. This is a Google Cloud Platform-based WordPress plugin and delivers the same good speed of service anywhere in the world. This is considered one of the best AI WordPress plugins because it uses groundbreaking research in speech synthesis (WaveNet) and Google's robust neural networks.
The amazing feature of this plugin is it offers more than 310 voices to convert your speech into voice. Moreover, you can turn text from multiple languages into speech. On top of that, you won't have to face any plugin conflict with other themes as this plugin is compatible with most of the popular themes.
This plugin has been tested with the latest WordPress versions and is compatible with them. If you want to level up your customer service using voice speech, then you can opt for this WordPress AI plugin.
🔥 Key Features of Voicer:
A wide range of voice options
Convert voice into 45+ languages
Compatibility with WPML and support of multilingual websites
Powered by Google Cloud Platform
Easy to customize the plugin
Compatible with page builders such as Gutenberg, Elementor, etc.
⚡ Pros and cons of Voicer:
| ✅ Pros | ❌ Cons |
| --- | --- |
| Good to use on a WooCommerce site | Browser compatibility is not available with the older version |
| Detailed documentation is available | Need to pay extra to extend support after 6 months. |
| Compatible with most modern browsers | |
💲 Price:
$20 with 6 months of support.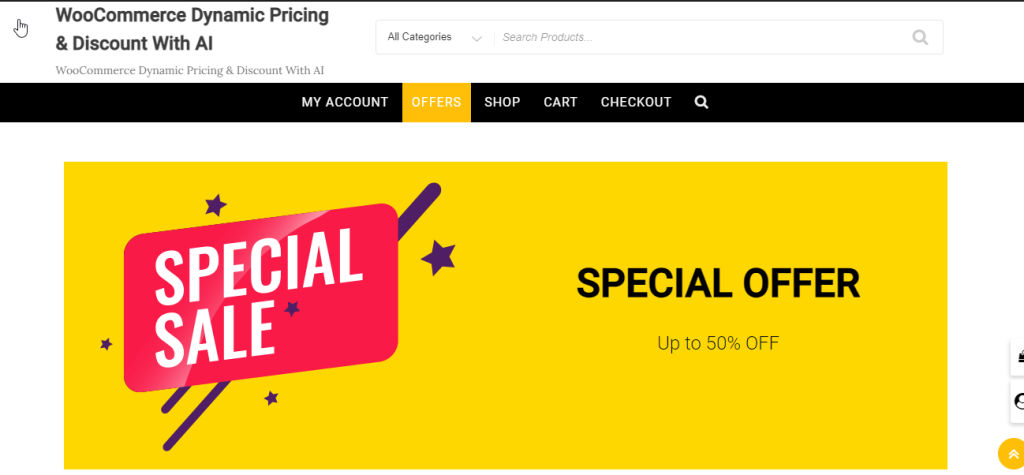 WooCommerce Dynamic Pricing and Discount With AI is an all-inclusive plugin with high-level functionalities regarding pricing and discount. If you want to increase WooCommerce stores' sales by offering lucrative but complicated setup offers, then this WooCommerce AI plugin will make your job easy.
You can set custom rules for discounts for different products and categories. Moreover, you also get the option to enable/disable rules anytime you want. Once you create and turn on any discount rule, it will be applicable to all the associated categories and products.
With the advanced pricing and discount toolkit of this WooCommerce AI plugin, you can implement various prices and discounts such as product discounts, category discounts, BOGO Offers, discounts for specific customers, and so on. Moreover, you can also choose the number of orders on which users will enjoy a discount. On top of that, you can also choose to give discounts on an order after the previous order meets some criteria.
🔥 Key Features of WooCommerce Dynamic Pricing and Discount With AI
Can create 11 types of discount
Option to copy-paste existing rule and change it
Display discounted price
Exclude users based on an idea from the list who can avail of discounts
Show upcoming offers on the sales page.
Can setup pro membership and pro discounts for long term users
Can setup pro membership and pro discounts for long-term users
⚡ Pros and cons of WooCommerce Dynamic Pricing and Discount With AI
| ✅ Pros | ❌ Cons |
| --- | --- |
| Easy management of offers and discounts. | A little too pricey |
| The flexibility of deciding who can avail the order and who can't. | |
💲 Price:
$29 which includes 6-month support as well.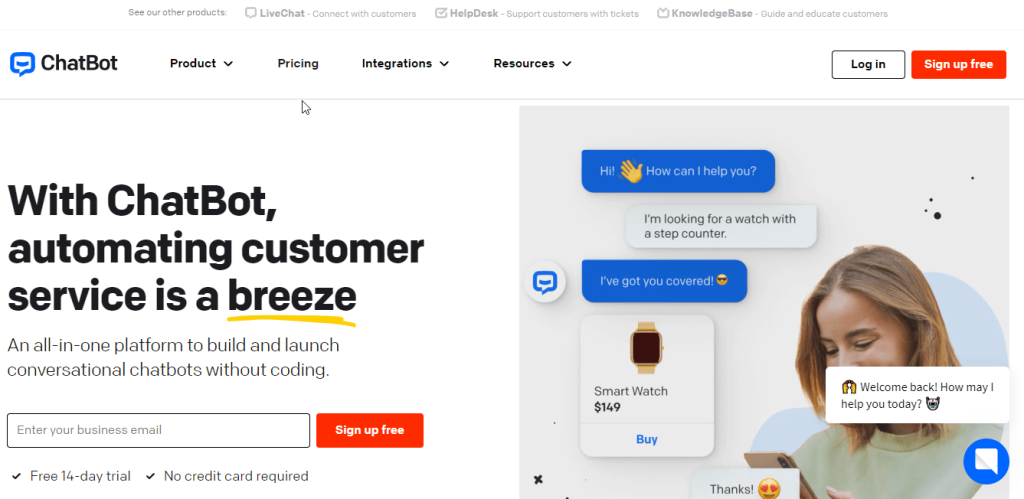 If you want to automate customer service to ensure an awesome user experience then you should utilize this Chatbot. This AI-powered plugin sets up automatic customer interaction through chat in the shortest time possible.
This AI tool can be used in WordPress websites without any trouble. Chatbot helps you to power up your marketing efforts by optimizing your support system which results in maximizing your sales and revenue.
This AI chatbot offers multiple prebuilt templates which you can use as it is or customize to fit your needs. Bringing a chatbot template to life takes less than a few minutes. Moreover, you get the option to integrate with Facebook Messenger, Slack, Shopify, etc. along with WordPress.
🔥 Key Features of Chatbot
Offers many ready-to-use chatbot templates
Option to customize chatbots to give them a personal touch
Customers can order, or schedule meetings using a chatbot
Can recommend customers' product
Build a chatbot just by dragging and dropping
Multiple 3rd party integrations
⚡ Pros and cons of Chatbot
| ✅ Pros | ❌ Cons |
| --- | --- |
| No coding required | Customers may find communicating with a bot insufficient at times |
| Advanced chatbot templates | No free version is available |
| Increase number of leads | |
| Easily customizable | |
💲 Price:
Offers 4 packages. Starter at $52/per month (billed yearly), Team at $142/per month (billed yearly), and Business at $424/per month (billed yearly).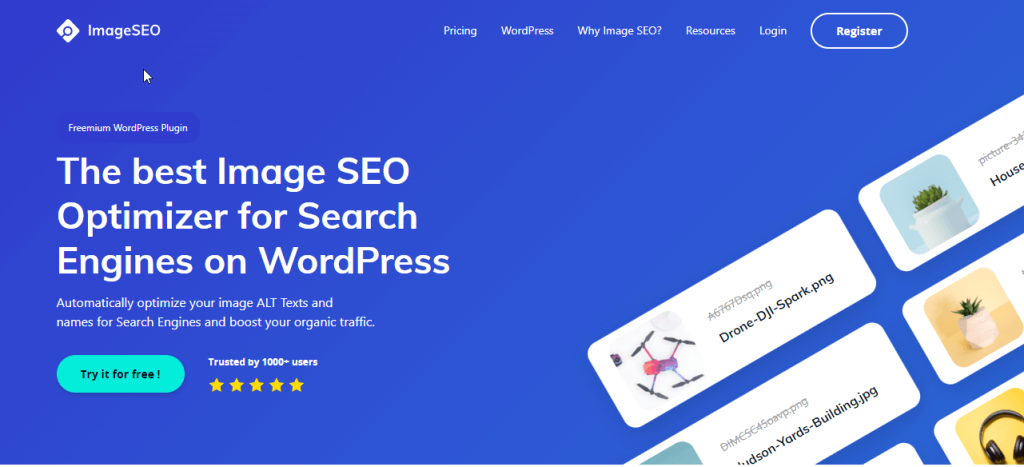 Optimizing image alt text can help you to rank high on the Google image search results and ImageSEO is the best option you will find to do this task. Because this plugin uses AI technology to optimize your image alt text so you can get more organic traffic. However, it doesn't stuff keywords in your alt-text.
Another reason to purchase this image plugin is that it automatically updates your open graph tags to create beautiful Social Media Cards. Such cards can help you increase user engagement with your social media posts.
🔥 Key Features of ImageSEO:
Create preview cards for Facebook, Twitter, and LinkedIn
Optimizes image alt text without stuffing keywords
Increase organic traffic to your website
⚡ Pros and cons of ImageSEO:
| ✅ Pros | ❌ Cons |
| --- | --- |
| Since it automates the task of providing alt text, it saves you a lot of time. | Comes with limited features |
| Easy to install and use | The free version offers only 10 images alt-text optimization |
💲 Price:
Apart from the free version, it also offers 4 paid versions. Personnel at 4,99€, Standard at 11,99€, Business at 24,99€ and Business at 59,99€.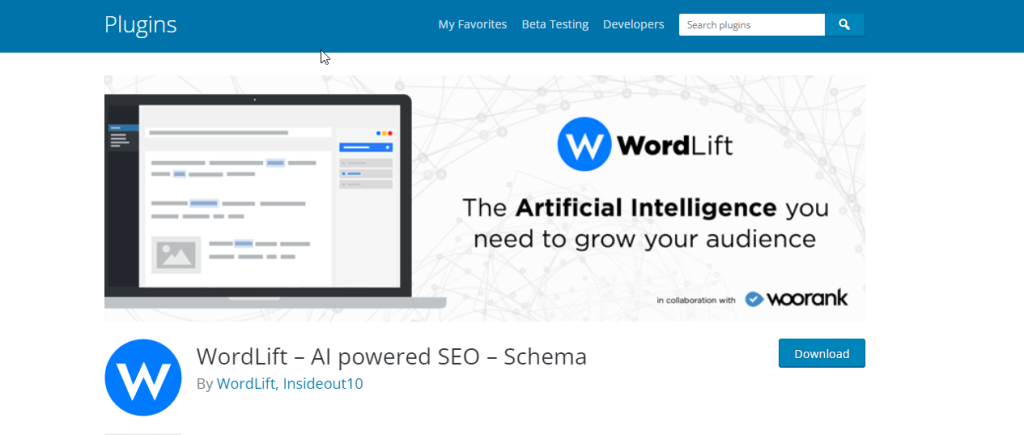 WordLift is another amazing AI-powered SEO plugin that uses Natural language processing, knowledge graphs, and machine learning to optimize your website's content. This AI WordPress does what is called agentive SEO rather than traditional SEO.
In agentive SEO, this tool automates the heavy work of SEO-optimization tasks such as content optimization, link building, etc. It creates a Schema markup that reiterates the website's content to make it more understandable for the Search Engines. As a result, your website may find a place for rich snippets on the SERP page. 
🔥 Key Features of WordLift:
Can generate and publish knowledge graph
Helps to enrich content with relevant links
Improves site's rank with Schema markup
Shows relevant recommendations to users
Publish, share and distribute meta-data
⚡ Pros and cons of WordLift:
| ✅ Pros | ❌ Cons |
| --- | --- |
| More traffic with improved SEO | Lacks detailed documentation |
| Reach better audience | No monthly package is available, only annual |
| Uses Advanced technology | |
💲 Price:
Has a free version. There are 3 paid versions available: Starter at 49€ per month (billed annually), Professional at 79€ per month (billed annually), and Business + E-Commerce at 199€ per month (billed annually).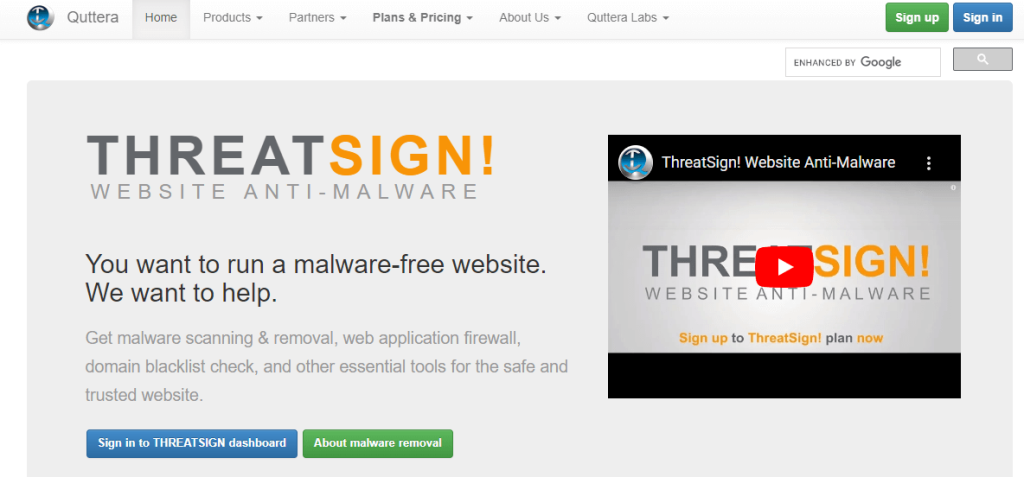 If you want to safeguard your website from malware, trojans, backdoors, worms, viruses, shells, spyware, and so on, then Quttera Web Malware Scanner must be installed on your WordPress site.
Not only does the AI WordPress plugin help you keep the site clean of malware, but it also offers the option to block malicious visitors and restricts them from accessing your website. All these features have made it popular in 32 countries.
🔥 Key Features of Quttera Web Malware Scanner
Can scan your website with just one click
Detects all sorts of malware and harmful external links
Uses Artificial Intelligence (AI) and Cloud Technology
Detect malware-infected PHP files and shells
⚡ Pros and cons of Quttera Web Malware Scanner
| ✅ Pros | ❌ Cons |
| --- | --- |
| The usage of advanced technology ensures better malware protection | Might not provide 100% accurate results every time |
| Hassle-free to use | |
💲 Price:
Has a free version. There are 3 paid versions available: Essential Security at $10/month, Premium Security at $179/year, and Emergency at $249/year.
Final Words
Now you know about some of the most useful AI WordPress plugins. You can choose to use almost all the plugins on your site to improve your site and business's performance. However, if you want to start by just installing one then, we would recommend going for GetGenie AI as it will solve all your content-related problems. 
With the help of this plugin, you can scale your content marketing, SEO-optimize content and blogs, and many more. If you plan to buy the annual plan of GetGenie, you will enjoy 20% OFF.