Benefits of Ai Chatbot for Customer Service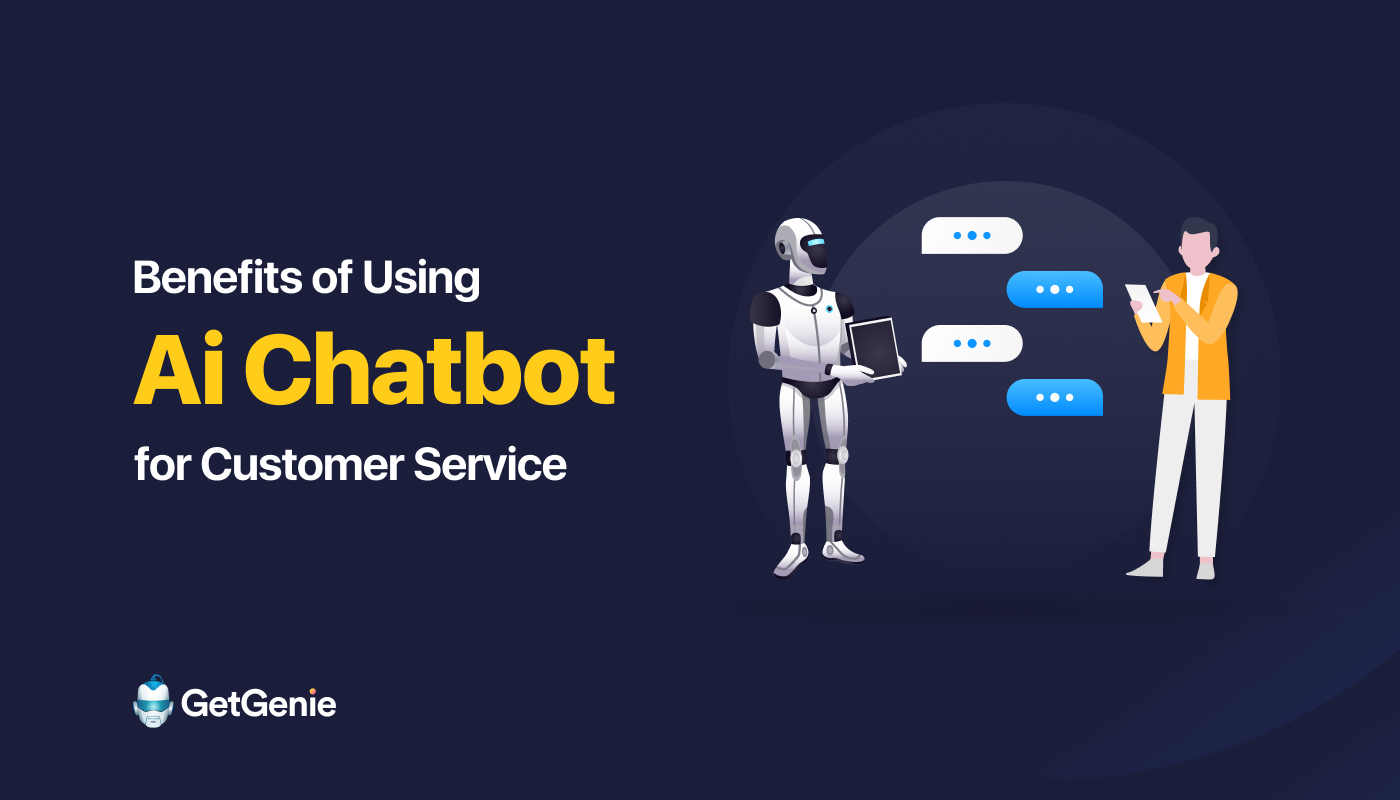 AI chatbots are transforming the realm of customer service. It offers instant, personalized interactions, improved efficiency, and an exceptional user experience. Benefits of AI chatbot for customer service includes ability to handle multiple inquiries simultaneously, customer data analysis, and continuous learning, With such abilities, these virtual assistants are revolutionizing the way businesses engage with their customers.
While traditional chatbots have proven useful in automating customer interactions, they often fall short of meeting the evolving demands of consumers. However, with the advent of AI technology, a new generation of chatbots has emerged, capable of overcoming the limitations of their predecessors.
In this article, we explore the significant benefits of AI chatbots for customer service and how they are reshaping the landscape of customer support. However, let's start with the effects of customer support on businesses.
How customer support can affect business
Beyond only addressing customer inquiries and concerns, effective customer support plays a pivotal role in shaping a company's reputation, and customer loyalty. Moreover, it has a substantial impact on the overall profitability of the company.
Therefore, in today's competitive business landscape, customer support has emerged as a critical factor. It can significantly affect the success and growth of a company.
Here is more on how customer support can have a significant impact on a business in several ways:
Customer satisfaction
Effective customer support can greatly enhance customer satisfaction. When customers have their questions answered promptly and receive assistance when they encounter issues or problems, they are more likely to have a positive perception of the business. Satisfied customers are more likely to become repeat customers, refer others to the business, and leave positive reviews.
Customer loyalty and retention
Good customer support builds loyalty and improves customer retention rates. When customers feel valued and supported, they are more likely to stay loyal to the business and continue using its products or services. Retaining existing customers is often more cost-effective than acquiring new ones.
Brand reputation
Customer support plays a crucial role in shaping a brand's reputation. Positive experiences with customer support contribute to a favorable brand image. Conversely, negative experiences can damage a brand's reputation and lead to customer dissatisfaction, which may result in negative reviews and word-of-mouth publicity.
Crisis management
During crisis or challenging situations, customer support becomes even more critical. Prompt and empathetic assistance can help businesses manage and mitigate the impact of a crisis, maintaining customer trust and loyalty.
Customer feedback and insights
Customer support interactions provide valuable feedback and insights for a business. Agents can gather information about common issues, product or service improvements, and customer preferences. This feedback can be used to enhance products, optimize processes, and make data-driven decisions.
Competitive advantage
Exceptional customer support can serve as a competitive differentiator. In a crowded marketplace, businesses that go above and beyond to provide outstanding support have an advantage over their competitors. Customers are more likely to choose a company that offers reliable and helpful customer service.
Revenue generation
Customer support can directly impact revenue. Satisfied customers are more likely to make repeat purchases, upgrade their services, or try new products. Additionally, effective support can lead to upselling and cross-selling opportunities, as support agents can identify customer needs and recommend relevant products or services.
Therefore fast and efficient customer service is crucial for a company's long-term success and for keeping ahead of the competitors.
Benefits of chatbots in customer service
Traditionally, customer support solely relied on human has limited ability and availability. That may lead to delays in response, restricted operating hours, and a lack of knowledge.
One way of improving the customer experience is by using customer service chatbots. They have numerous benefits in customer service such as:
24/7 round-the-clock availability
Immediate and timely response
Multi-language support
Cost-effective
Saves resources
Maintains consistency
Handling routine tasks
Improves customer satisfaction
Overall, customer service chatbots can enhance their customer service capabilities by providing quick based on predefined guidelines, reducing response times, and enhancing overall customer satisfaction.
Limitations of traditional chatbots:
However, traditional chatbots have some limitations too. They are as follows:
Lack of Contextual Understanding
Limited Domain Knowledge
Dependency on Predefined Responses
Difficulty in Handling Unforeseen Situations
Inability to Deal with Complex Queries
Difficulty with Natural Language Understanding
Lack of Emotional Intelligence and Empathy
How Ai chatbot for customer service can change the game
Thanks to the development of artificial intelligence the limitation of typical chatbots. In fact, AI chatbots have revolutionized customer support for businesses.
AI customer service chatbots provide enhanced capabilities in terms of language understanding, learning, context, problem-solving, and scalability. These advantages contribute to improved customer engagement, increased efficiency, and better overall user satisfaction.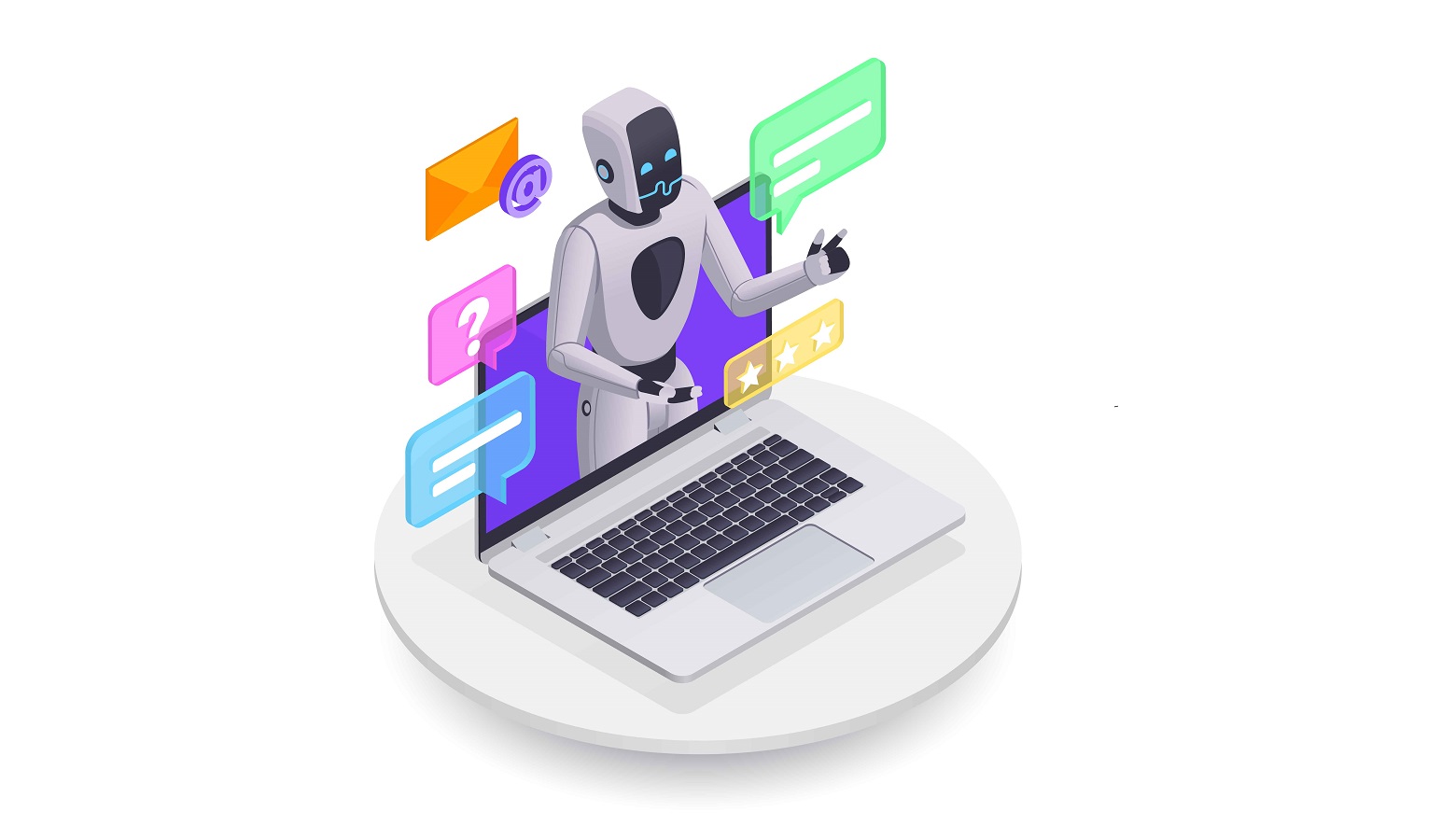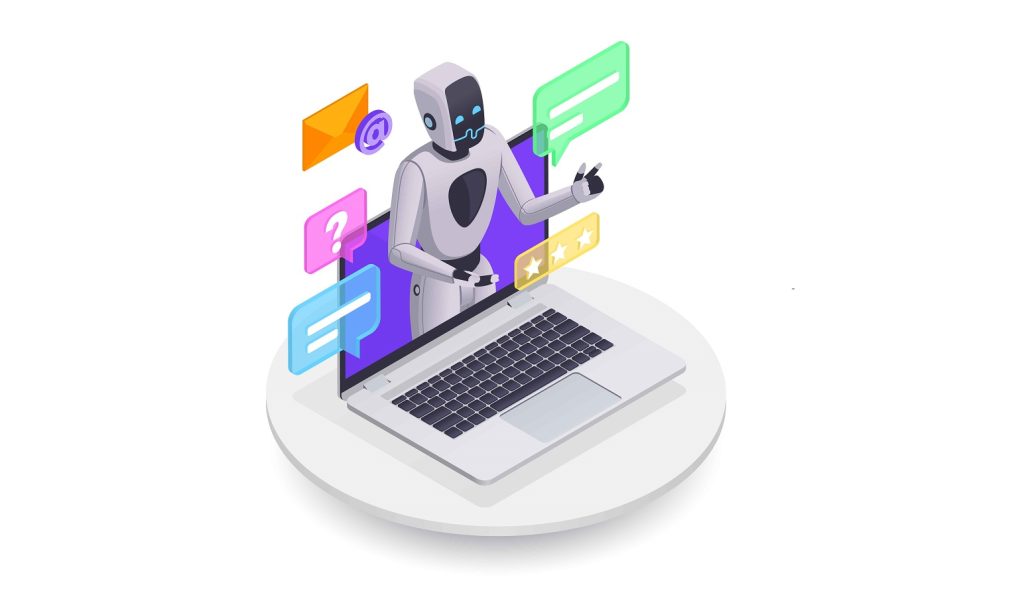 Let's take a closer look at the benefits of AI Chatbots for customer service as we move forward in this discussion:
AI customer service chatbot has a better contextual understanding
AI-powered chatbots are designed with the ability to continuously learn and improve. They can employ techniques like natural language processing (NLP) and machine learning to better understand the context of a conversation. They can analyze previous interactions, user history, and dialogue flow to provide more accurate and context-aware responses.
This can help to adapt and enhance the performance of the AI chatbot for customer support over time, providing more accurate and helpful answers to user queries.
Enhanced conversational skills ability of AI text bots
Unlike traditional chatbots that follow pre-defined scripts, AI chatbots can engage in more dynamic and human-like conversations. AI chatbots for customer service can utilize natural language generation (NLG) to generate more human-like and engaging responses. This can help to handle complex dialogues, ask clarifying questions, and adapt their responses based on customer inputs, resulting in a more personalized and interactive experience.
Knowledge expansion ability of AI customer service bot
By integrating with large knowledge bases, AI customer service chatbots can access a wider range of information and answer a broader set of questions. Actions like information retrieval and knowledge graph traversal fetch relevant information from diverse sources and provide more comprehensive answers.
Personalization and adaptive learning
Content personalization with AI chatbots for customer service involves tailoring responses, recommendations, and conversation flows based on user preferences and interactions. AI chatbots can employ machine learning algorithms to personalize responses based on user preferences and behavior. By analyzing user feedback and interaction data, they can adapt their responses over time, improving the quality and relevance of their answers. This approach enhances the customer experience, improves satisfaction, and fosters customer loyalty by delivering tailored support and assistance.
AI chatbots for customer service can recognize user intent
AI techniques, such as intent recognition and entity extraction, enable chatbots to understand the underlying purpose or goal behind user queries. By analyzing user queries, chatbots can identify the underlying purpose or objective behind the message. This enables them to provide accurate and relevant responses, guiding users toward the information or assistance they seek. Recognizing user intent allows chatbots to deliver more personalized and efficient customer service, leading to improved user satisfaction and a better overall customer experience.
Artificial intelligence can handle complex queries
Techniques such as deep learning and neural networks enable AI chatbots to deal with more complex queries. They can learn from large amounts of data and recognize patterns. This allows AI chatbot for customer service to understand and respond to nuanced or unclear user inputs more effectively.
Hybrid human-AI collaboration
AI Chatbot for Customer Service can be designed to seamlessly collaborate with human agents. In cases where chatbots encounter complex or ambiguous queries, they can escalate the conversation to human operators. This hybrid approach combines the efficiency of automated responses with the expertise and problem-solving abilities of human agents. It ensures that users receive accurate and personalized assistance, leading to a higher level of customer satisfaction.
Besides, AI customer service chatbots can deal with routine tasks including 24/7 availability, instant response, consistent customer experiences, multilingual support, data collection, and analysis, as well as continuous learning and improvement.
Moreover, it's important to note that while AI can enhance chatbot capabilities, some limitations, such as the need for domain-specific knowledge or achieving complete human-like conversational abilities, may still persist. AI is continually advancing, and ongoing research and development efforts are focused on addressing these limitations to create more intelligent and user-friendly chatbot systems.
AI chatbots can be used as Virtual Assistants
Virtual assistants are software programs or applications that can simulate human conversation and perform tasks or provide information based on user queries.
AI text bots like ChatGPT, GenieChat, BingChat, and so are well-suited for providing assistance to tasks such as answering questions, scheduling appointments, providing recommendations, assisting with online shopping, offering customer support, translating languages, and responding to voice commands.
If you are looking for a virtual assistant for your website, GenieChat can be a perfect fit. Comes with 22+ chat personalities, GenieChat is designed and developed to deliver a smooth user experience, where interactions with the bot resemble natural conversations with a human being!