Is it Safe to Use an Ai Tool for Personal & Professional Work?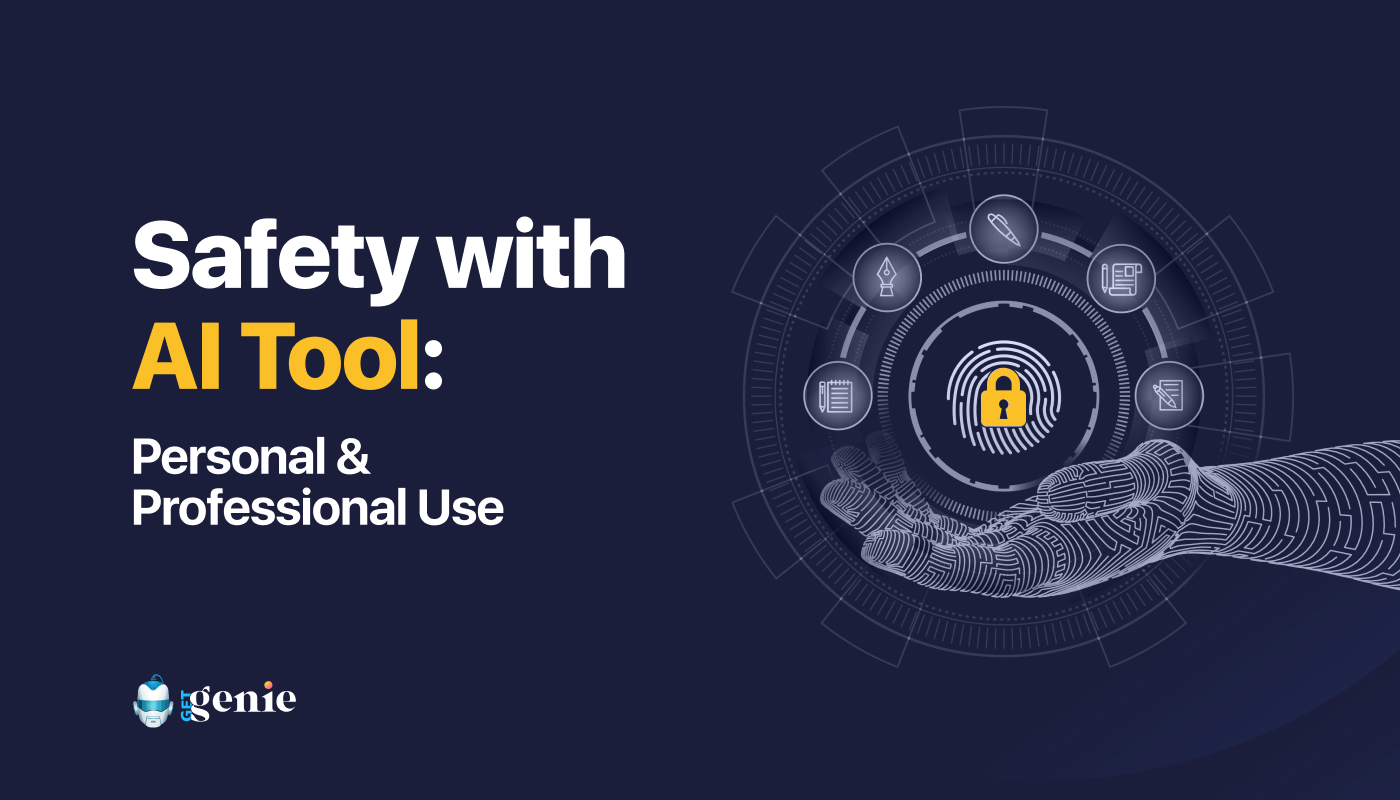 Now, we all have overheard the debate of whether to use artificial intelligence (AI) for personal or professional safety, right?
The days of debating whether or not your business requires artificial intelligence (AI) are long gone. The response is a definite – Yes! for using AI tools in practically involved in every business and all over the globe.
According to Gartner, the global AI business value has raised up to $1.2 trillion by the end of 2018, up 70% from the previous year, and will more than triple by 2022!
New AI technologies appear on a seemingly daily basis to assist individuals in creating articles, video scripts, logos, and other content. Naturally, these technologies have emerged in the interest of investors.
So we can clearly understand that artificial intelligence (AI) is preparing for a BIG deal. In this busy world, AI tools can help you spare a few hours!
Here in this article, we will be talking about all the aspects of Artificial Intelligence (AI) that are safe for Personal and Professional use.
Let's jump into it…
🧐 What is an Artificial Intelligence (AI) Tool?
The simulation of human intelligence processes by machines, particularly computer systems, is known as artificial intelligence (AI). Expert systems, natural language processing, speech recognition, and machine vision are examples of AI applications.
🤔 How does AI work?
Vendors have been scrambling to showcase how their products and services integrate AI with the growing excitement around it. What they call AI is frequently just one component of AI, such as machine learning.
For designing and training machine learning algorithms, AI requires a foundation of specialized hardware and software. Although no single programming language is synonymous with AI, a handful such as Python, R, and Java are widely used.
AI systems, in general, work by consuming huge volumes of labeled training data, analyzing the data for correlations and patterns, and then using these patterns to forecast future states.
By examining millions of models, a chatbot trained with examples of text chats may learn to make realistic exchanges with people, and an image recognition program can learn to recognize and describe items in photographs.
Learning, reasoning, and self-correction are the three cognitive processes that AI programming focuses on. Since you've learned how Ai works, let's get an answer to the most-asked query is it safe to use Ai? Or how much Ai tools are safe to use in personal and professional life.
🤔 How safe AI tools are for 'Personal' & 'Professional' use?
The answer is a straight 'Yes'!
If we talk about content writing AI tools are safe or not, it is extremely helpful to people or organizations on diverse levels while also being secure. Apart from that, Artificial intelligence (AI) is a great deal for multiple marketing agencies as well as many people also prefer AI tools for their personal use.
AI in writing is significant because it provides businesses with previously unavailable insights into their operations. Because in some situations, AI has proven to have executed tasks better than humans.
Most AI tools for content writing are focused on creating content for businesses. Hence, more B2B companies are now looking for an AI tool to help them create content.
But, that doesn't mean it would replace a h content writer. It is important to understand that AI tools are more of an assistant for content writers or content heads. That's why it is safe to use Ai for personal and professional work.
⚡ 5 ways Artificial Intelligence (AI) makes our lives safer: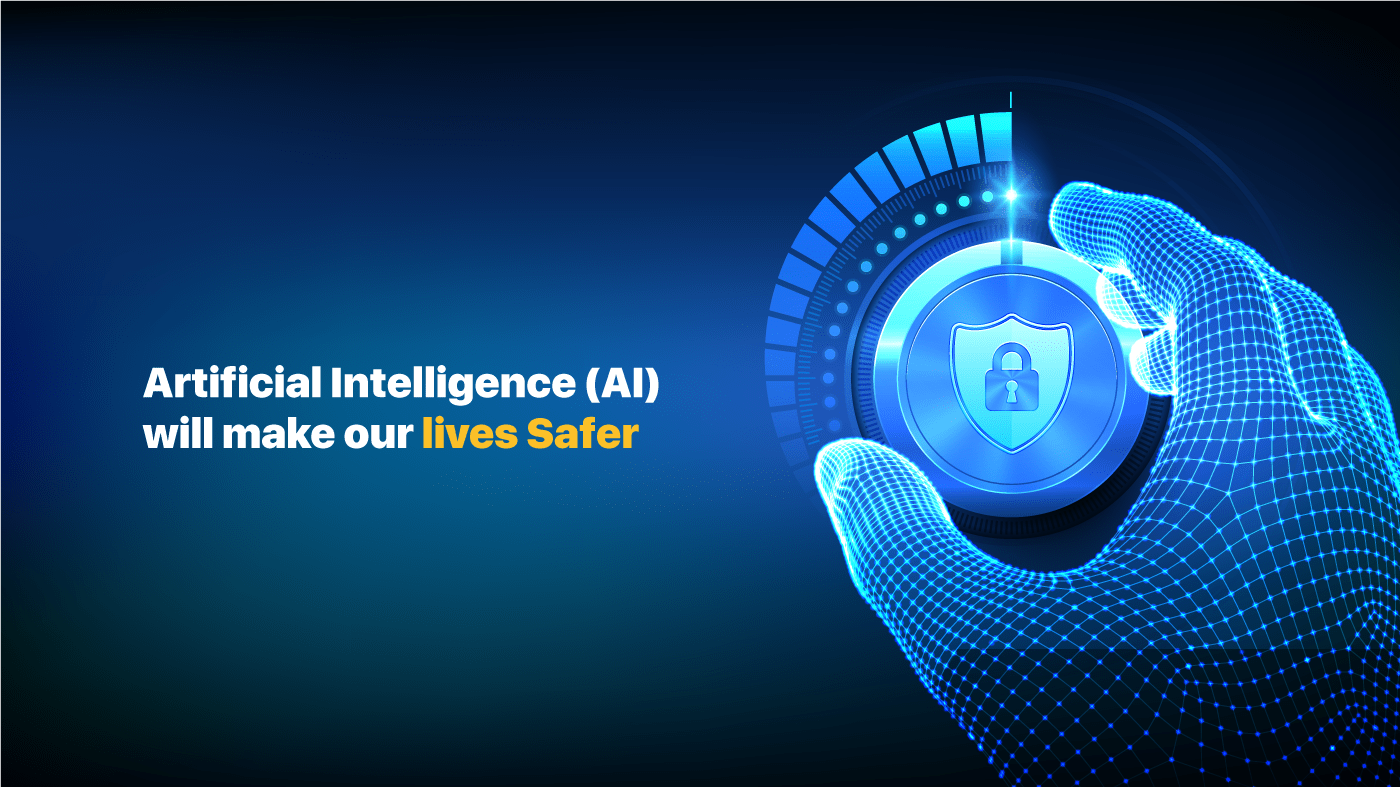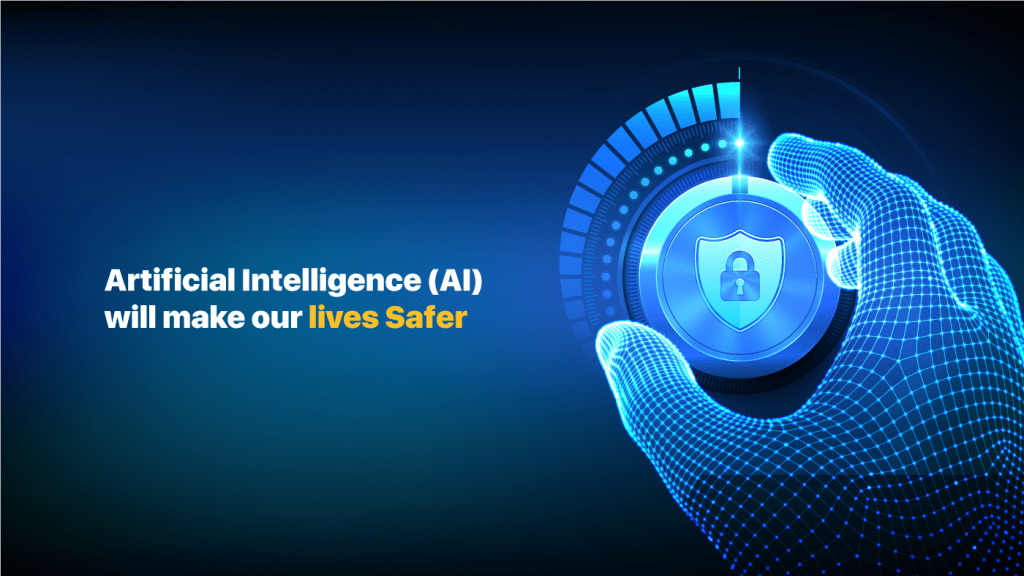 Artificial Intelligence beats humans at a variety of complicated jobs, according to research. As a result, we may use AI to make us safer by eliminating the risk of human error, and employ it for the following tasks:
1️⃣ Increasing Data Safety & Assurance
One of the most pressing issues of our time is cybersecurity. Once every minute, new malware emerges, and everybody in charge of IT security understands that information security must now be analyzed using a 'prism of risk.'
There are various ways for AI systems that keep us safe: technologies that can detect patterns and abnormalities at a large scale, warn us of cyber-attacks, and then block the threat before it can take root.
Artificial Intelligence — and related technologies such as Machine Learning — provide us the opportunity to fight back against hackers; the opportunity to win (or, at the very least, diminish the threat's potency!).
2️⃣ Eliminating Human Error
In terms of occupational safety, the human factor is critical, at times!
We can't deny the reality that weariness and stress play a role in many accidents. As a result, one of AI's most significant benefits is its capacity to remain alert, focused, and comfortable at all times.
3️⃣ Enhancing Highway Safety
Vehicles that are using AI, as we indicated at the outset, can also improve road safety.
They can reduce human mistakes behind the wheel, remind human operators to drive more safely, and advise us to take all required precautions. Furthermore, AI can assist in identifying and, as a result, reducing harmful circumstances, as well as educating humans to drive more cautiously.
4️⃣ Helping Disease & Health Detection
AI has already been utilized to improve the efficiency of complex operations such as drug research.
It also aids medical discoveries by assisting clinicians in better predicting which procedures and prevention efforts would be effective in specific patient groups. It can even look at results based on a patient's lifestyle, local environment, and genetic variations.
5️⃣ Crime Detection
Many technologies can assist law enforcement in detecting and combating crime. Artificial intelligence (AI) is one of them because it can predict when and where a crime will be committed before it occurs.
💡 Tips: Looking for a Content Writing AI Tool?
Introducing the GetGenie AI tool. Currently, it's specified as an AI writing software that is no short of a blessing for writers (provided you are using the right tool in the right way). Because this Ai writing tool is 100% safe to use for personal and professional work. Also, it can be the best Ai tool to make money as you will get countless benefits.
Like the name, this AI assistant software actually does the magic of granting all your requirements for writing content. With this software, you can generate —
Blog Articles
Landing Page Copies
Product Descriptions
Headlines/Taglines
Social Media Copies
Email Copies,
Video Scripts
Fictional/Non-Fictional content
… among many others!
Yes! You read it correctly. This Ai assistant plugin will produce practically ALL sorts of content you can ask for — that too in a few moments. This tool is capable of doing the number of tasks that would previously require 10+ composing tools!
Moreover, this writing tool can follow proven frameworks such as AIDA, BAB, etc if you want, which will ensure the quality of your content. Along with quality, you can also take advantage of the on-page SEO score. Also, you can add FAQs without any manual search as Genie AI fetches relevant Quora and Reddit questions automatically for you. Besides, this Ai tool for writing has an Ai chatbot called Genie that is capable of answering any queries which is safe to utilize for professional as well as personal work.
Another great part about this software is that it's also available in a WordPress plugin format. As a result, you can install it on your WordPress site and use it from the dashboard without going back and forth between platforms.
Sounds exciting, right? 🤯
It is because Genie AI is here to revolutionize content writing with Artificial Intelligence as no other AI tool has ever done before.
AI is the closest thing we have to a fail-safe… but
AI may soon have an impact on every aspect of our lives.
It will increase our safety, but we must realize that an algorithm cannot defend us in every situation. In some circumstances, we will have to rely on a human to make the final choice.
Furthermore, GetGenie, an Ai assistant plugin can employ content writing segments more extensively. Also, Genie has an Ai chatbot that is safe to use and can answer all your queries. This Ai tool for writing can be your assistant who can help in your work and personal life. Because with this tool you can research, write, and optimize any content.
Moreover, there is no way to find out whether these are AI-generated content. So, make the most of this tool for meeting the content demands of your website visitors.