How and Why You Should Use AI for Marketing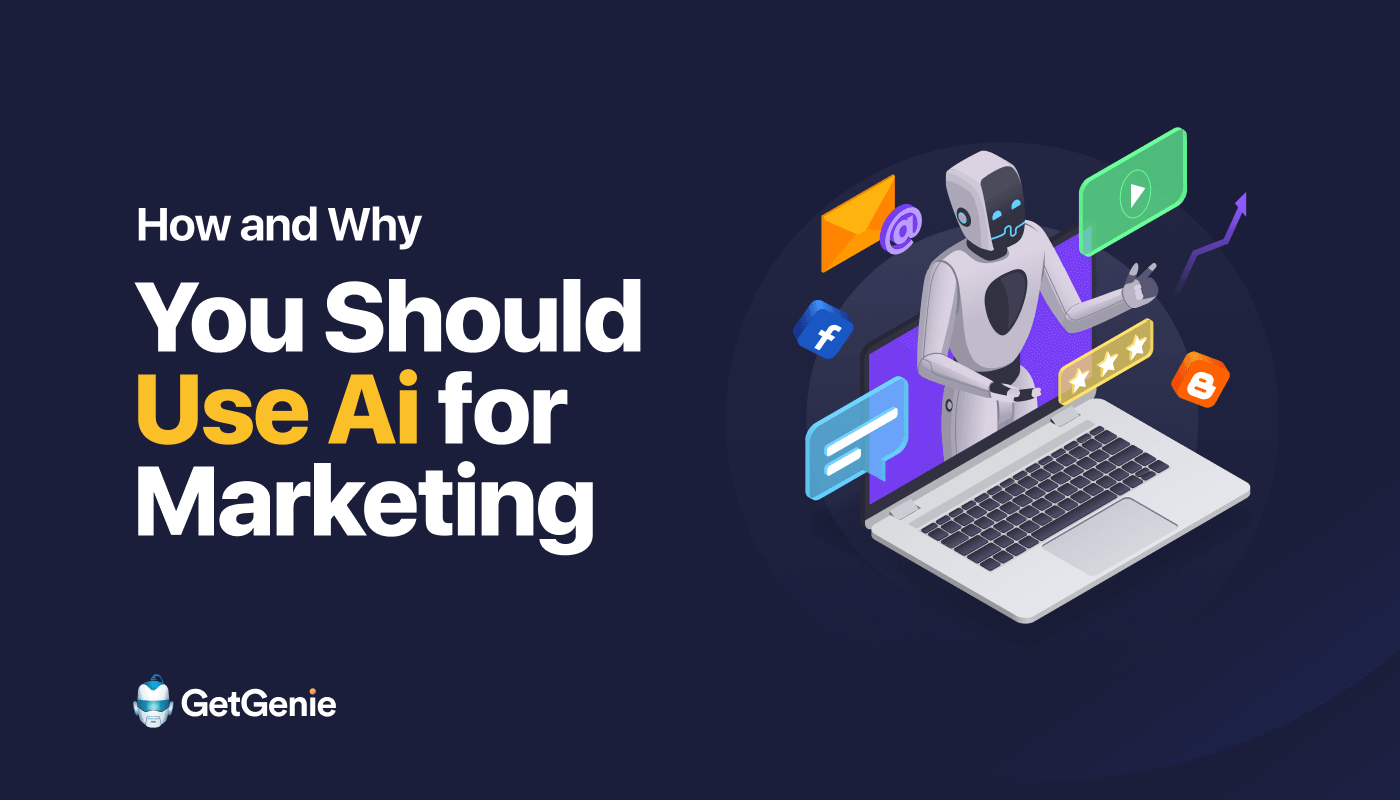 As a business owner, you always want your marketing productivity to stay high. You also want increased efficiency in your business marketing. But it's not practically possible to maintain high productivity and efficiency every day through your human employees alone.
This is where AI comes in as it can ensure high marketing productivity and efficiency every day in every state. All you need to know is the operating procedures of AI tools for your specific marketing operations.
With proper operating knowledge and skill, you can better utilize the potential of AI for your marketing activities. In this write-up, I will cover how to capitalize on AI for marketing optimally and also why you should use AI in the marketing field.
Why Leverage AI for Marketing:
Marketing is one of the core functions of a business. Your products are unlikely to fetch well without proper execution of marketing whether it's content marketing or any other form of marketing. You can no doubt nail your marketing activities by hiring deft and pro marketers.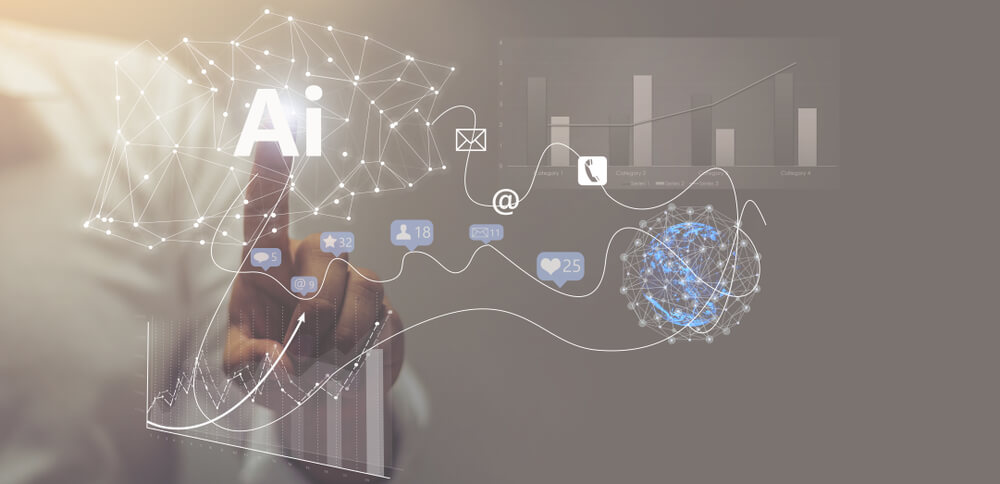 But deploying AI tools for marketing activities can smoothen your business' marketing journey. You can derive dozens of perks & benefits by leveraging AI tools for your marketing functions. Let's check out some of the significant benefits of AI for marketing.
Get the scope to develop tailored content
Generate streamlined and speedy content
Optimize content & develop strategies
Get automated insights by deploying top-notch AI tools
Slash your marketing cost to a great extent
How Should You Use AI for Marketing:
Marketing encompasses tons of tasks related to content marketing and other types that AI can not only undertake but also execute with perfection.
It's up to marketers to figure out which of their time-intensive tasks they should automate. Here, I will provide you with some useful tips with regard to how you should use AI for marketing.
1. Collect Customer Data and Get Useful Insights:
Data collection is one of the most painstaking tasks if done manually. To gather relevant customer data, you have to explore multiple platforms. Yet, you are likely to miss out on crucial customer info. AI can make a huge difference here.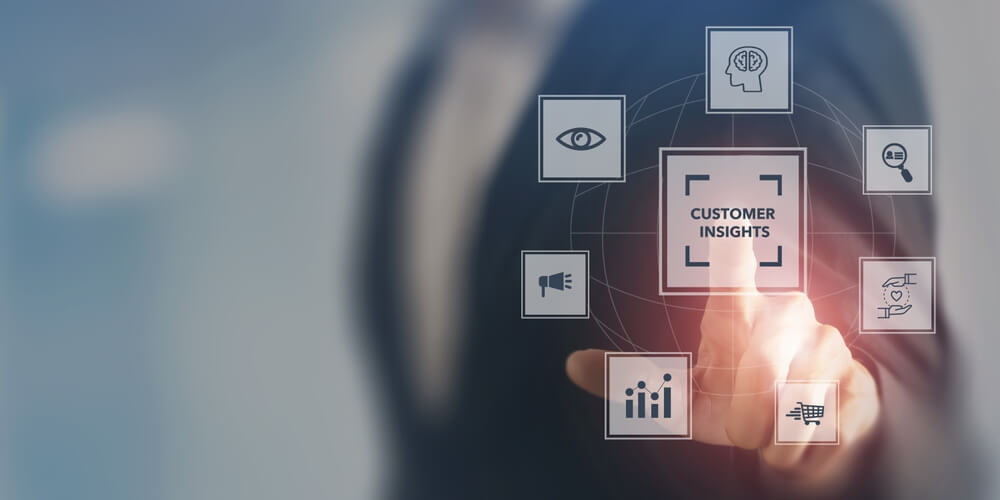 With AI-powered marketing tools, you can rack up a massive amount of relevant customer data, and that too in a flash. AI tools analyze and bring together voluminous data from social media, blogs, and other platforms to give your customer insights.
Some of the important pieces of data collected by AI include buying behavior, on-site interactions, geographic location, past communications, referral sources, and so on. As a marketer, you have to avail these pieces of data and build your buyer persona.
2. Execute Customer Segmentation and Target Accordingly:
Using the same and identical message for your entire customer base isn't only fruitless but also it's like spending your money down the toilet. Naturally, customers will connect with a brand that offers them discounts or coupons based on their past interactions with it. That means they expect personalization!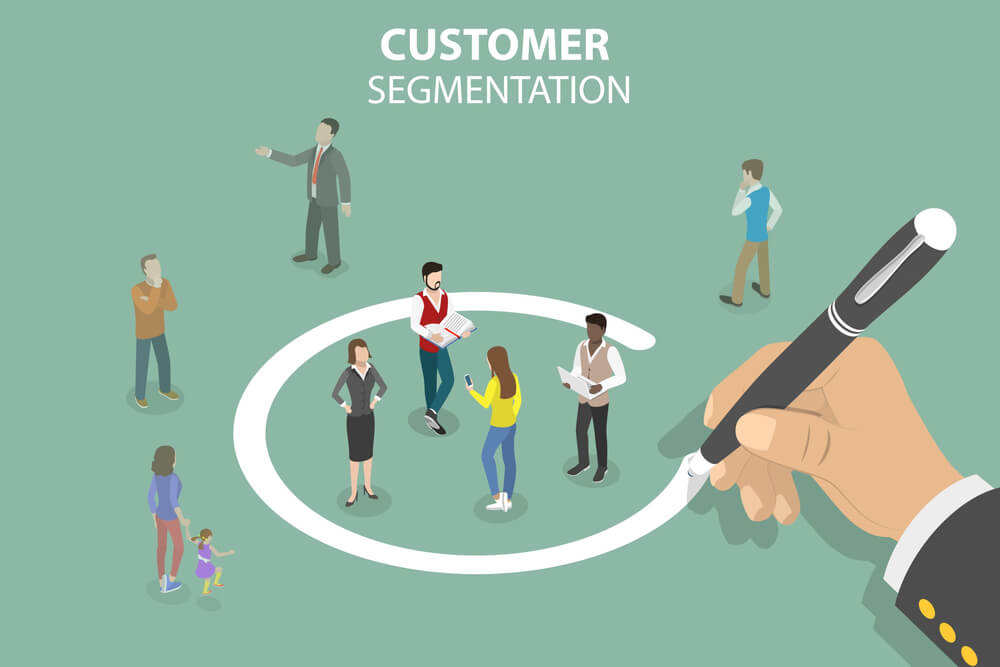 AI tools have the ability to discover customer profiles with the highest engagement and conversion. They can provide you with data about customers' age, locations, devices, etc. Based on this data, you can segment your customers and target them with individualized messages.
The buyer persona that you develop will help you to do customer segmentation optimally. From customer segmentation, you can get hold of which prospects or customers you should target, which customers should be part of your campaigns, and most importantly, who are likely to make purchases.
3. Carry out Sales Prediction:
Getting a prediction of future sales may sound like an event of a sci-fi movie. But with the predictive analytics of AI, now it's a reality! Predictive analytics leverages statistical modeling, data mining, and machine learning to analyze current and past sales data to forecast future sales.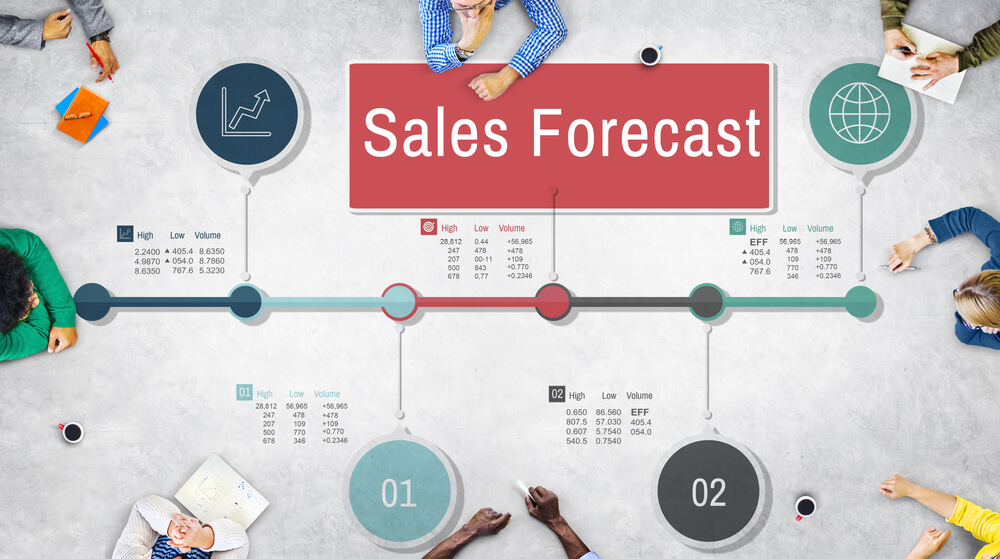 Through that, not only you can know who your customers are but also save your money from pumping in worthless activities. The sales will also give you an idea about which products to promote and promote to whom for getting maximum conversions and sales.
Some of the salient sales KPIs forecast you will get from AI tools include conversion rates, customer churn/retention rate, customer lifetime value, cost per acquisition, average sales cycle length, upsell and cross-sell rates, etc.
4. Speed up Content Moderation:
Your customers and audience regularly post user-generated content like comments and reviews on your social media platforms as well as your website. Not all of these comments and reviews are appropriate and acceptable. Some of them surely violate your set rules and guidelines.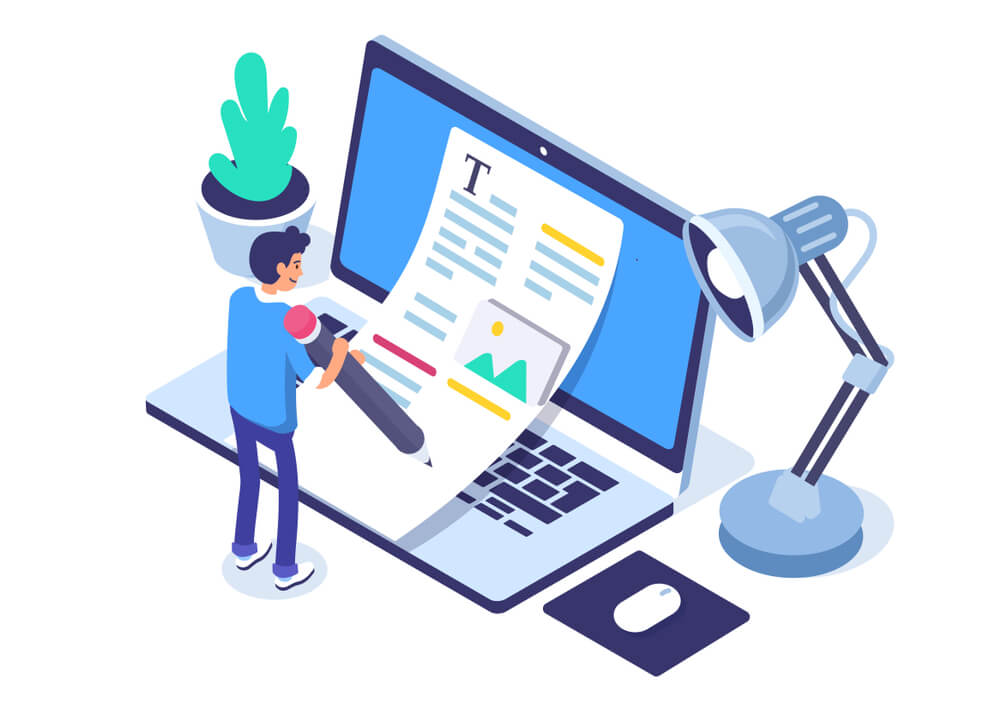 Filtering out these comments and reviews manually isn't just time-consuming but also painstaking. You can't afford to spend a huge chunk of your valuable time screening the UGC. AI in this case can do the job pretty well for you in a matter of seconds.
Levity for example moderates and generates content by looking up all the relevant data across social media platforms. Then, it screens, tags, and prioritizes content based on your preferences and set rules. And the good thing is that Levity ensures your content is free of bias and error.
5. Emphasize Social Media Listening:
Tons of people on social media mention your brand through podcasts, live videos, social media posts, etc. It's important to monitor and repurpose them to scale up brand awareness. Obviously, it would be super difficult to track these online mentions manually.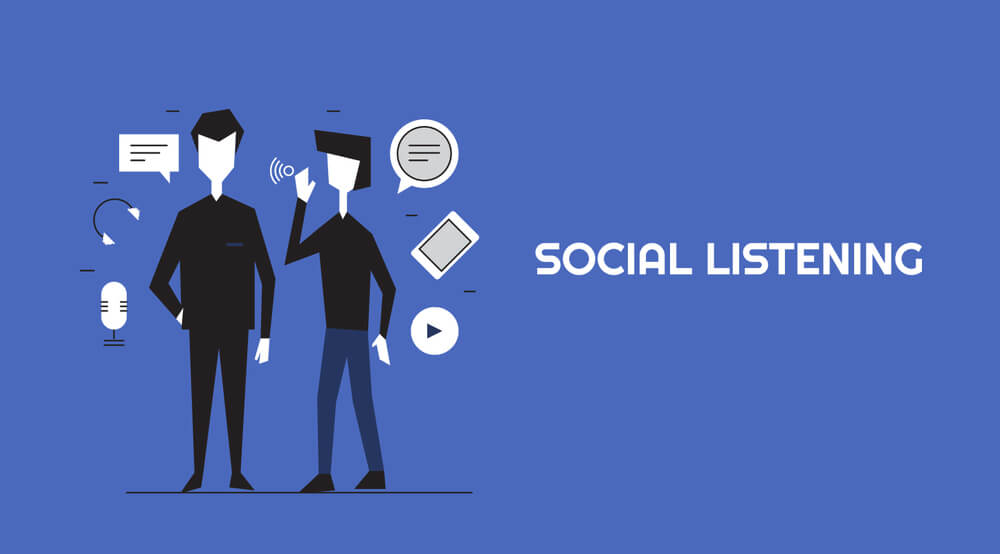 Leveraging AI, you can automate the process of tracking your online mentions in no time. You can avail of Buzzsumo for unifying your social listening experience in one place. Once unified, you can cut through the noise and decide which social engagements to give precedence.
Let's check out some of the perks AI can serve for social listening-
Accelerate tracking of online brand mentions
Identify prospects to start a conversation with
Get the opportunity to collaborate with influencers
Pick up the tone and intent of mentioning your brand
Resolve issues and complaints connected to your brand mentioned on social media
Get to know the social media trends and streamline your message accordingly
6. Craft Email Marketing:
Email marketing is one of the core functions of digital marketing. Marketers generate tons of leads, prospects, and clients through this effective medium. But surely, creating a big list of leads as well as prospects along with complex campaigns manually is an uphill task.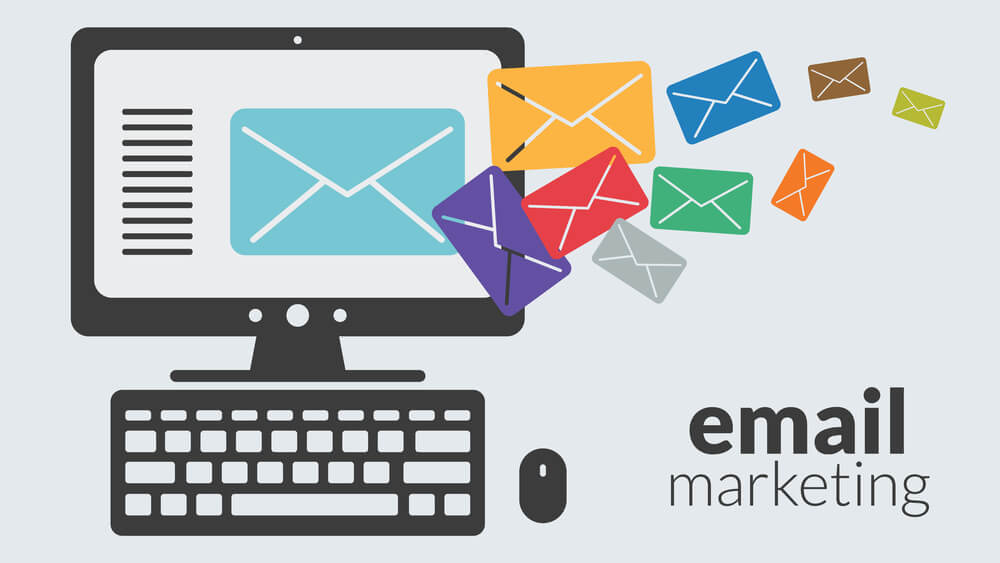 AI can solve this problem without any hassle as it's capable of generating varying types of emails for your prospects. It can also produce promotional content for your target audience 10x faster. That's not everything you will get using AI marketing tools.
Top-notch AI tools like GetGenie can generate killer email subject lines that get high open rates and also write individualized emails. Some of the tools can even generate images matching your email content.
7. Focus on AI-powered PPC Advertising:
Your advertising can get a boost with AI power. Most companies conduct their PPC marketing through Google Adwords and Facebook. These PPC ad campaigns are managed primarily by onsite marketing teams or Paid advertising agencies. In other words, human pros manage ad campaigns.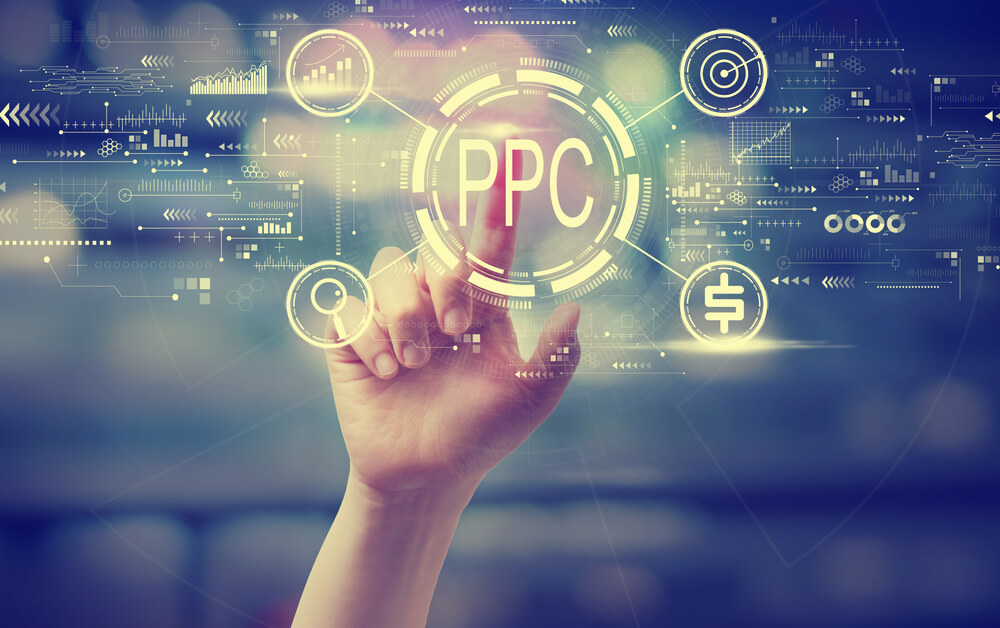 However, with the help of AI, businesses can easily optimize their ad targeting further and experiment with more ad channels. AI has the power to discover new ad channels that are unlikely to be deployed by your competitors.
So, that's definitely an upper hand you can get over your competition! Let's check out some of the applications of AI in PPC advertising-
Conducting smart bidding
Micro-moment targeting
Running responsive ads
Doing performance analysis
Carrying out dynamic search ads
Price optimization
Doing account management
8. Leverage Churn Predictive Analytics:
Business isn't all about acquiring customers but it's also a grave responsibility of a marketing team to retain the acquired customers. You can't let your customers churn to your competitors. This is where AI tools like Optimove can come in handy.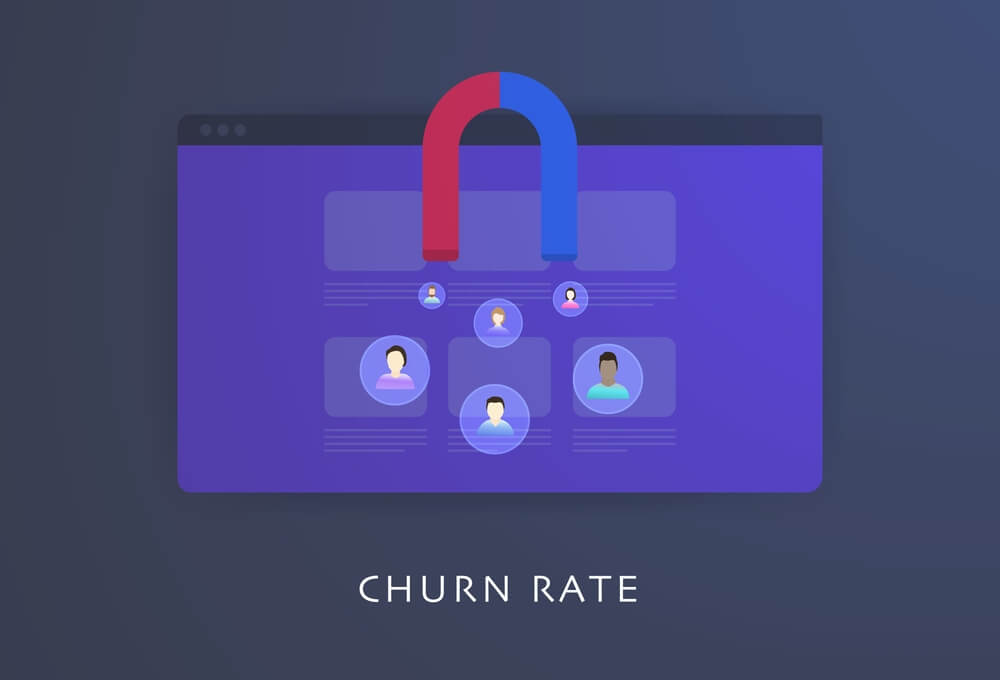 This tool uses NLP and can track metrics like CLV, NPS, etc. which will provide you with opportunities for improvement. With metrics like CLV and NPS, you can even analyze past customer communications and figure out what were the causes of your churn.
If your CLV number and NPS score are low, it's an indication that your customers aren't satisfied with your products or services. So, you have to take the necessary steps to understand what made them unhappy with your products or services.
You can issue a feedback form and suggestion form, start a poll or even set up client meetings to know the cause of their dissatisfaction. These steps will surely help you to prevent more churns as you would have already fixed the problems once you are aware of the problems.
Ready to Avail AI for Marketing:
Marketing adds life to a business and at the same time, it's a major part of any business. AI can be a perfect ally for your marketing team members to smoothen marketing activities. Not that your marketing team alone can't do that.
They can but the integration of AI in marketing functions will expedite the entire process. Many of the tasks that human pros would require from hours to weeks to months, AI tools can do in a flash.
And that's exactly what I have put forth above. So, are you ready to grab AI solutions for your marketing hitches? Along with many AI marketing tools, you can consider GetGenie to automate your marketing as well.