How to Do Keyword Clustering in Your Niche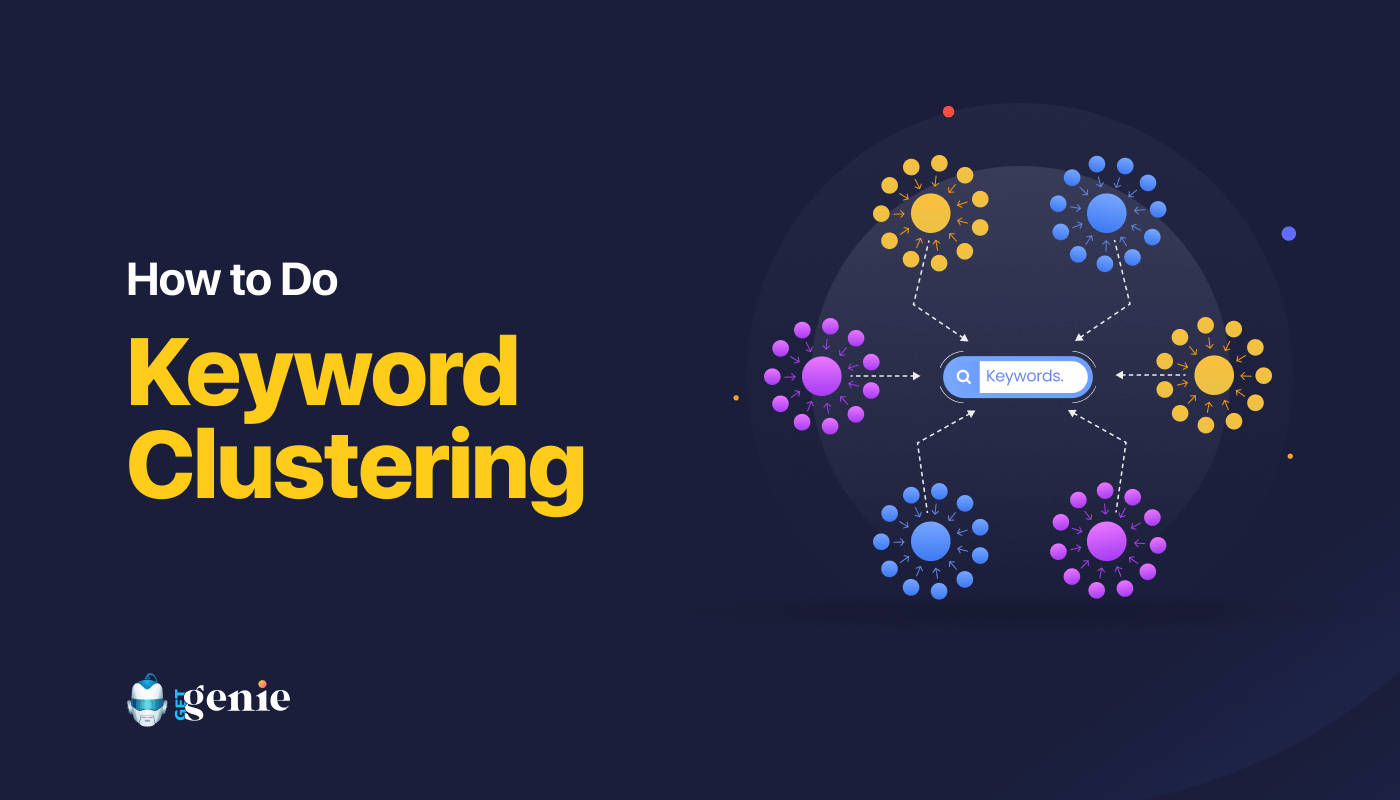 There is nothing more frustrating than getting mediocre results after playing the content marketing game with full dedication.
Well, it's time to up your game and dominate your niche with the power of keyword clustering. Imagine being able to drive organic traffic to your website, even if it's a brand new one. It is hundred percent possible when you are doing keyword clustering in a niche.
Keyword selection is the key to unlocking the full potential of your content. By being specific and targeting the right keywords, you can make sure that your content is reaching the right audience. And if your goal is to rank on Google, then covering a topic in its entirety is a must-do.
But don't worry, you don't have to be a search engine pro to make it happen. This blog post will show you exactly how to do keyword clustering, choose the right keywords, and grow your organic traffic like a pro. So, buckle up and get ready to take your content marketing to the next level!
What is keyword clustering?
Keyword clustering is a powerful technique for optimizing your website's search engine visibility. As the name implies, it involves grouping similar keywords together in order to maximize their potential impact.
When researching keywords for your niche, it's important to identify relevant keywords that can be grouped together in clusters. By doing so, you can ensure that your website is topically relevant to search engines, which will give priority to sites that cover an entire topic rather than just focusing on a single keyword.
In short, keyword clustering is an effective way to improve the attention your site receives from search engines, and should be an integral part of any website optimization strategy.
Is it really important to do keyword clustering in your niche?
If you're new to the concept of keyword clustering, you may be wondering about its importance for your content. Let me assure you, it is crucial for achieving high rankings on search engines. Simply writing on a single keyword, especially if it is highly competitive, will not be enough to secure a top ranking on the first page.
Keyword clustering makes it much easier by increasing the topical relevance of your content. Grouping similar keywords together helps to cover a topic widely. This makes it more likely that search engines will recognize your site as an authority on that topic, and give it higher visibility in search results.
In short, keyword clustering is an essential technique for ranking your content on search engines and it should be a key part of your SEO strategy.
Do keyword clustering — a step-by-step guide
Keyword clustering is a vital aspect of search engine optimization (SEO) and can be a time-consuming process. However, by following the steps outlined here, you can make the process of finding the perfect keywords easier.
Step 1: List down your keywords
The first step in keyword clustering is to create a comprehensive list of relevant keywords for a particular topic. And the keywords should be niche keywords. For that, you must research keywords for that niche beforehand.
For example, if you're trying to rank for the topic "weight loss," you should list all the weight loss niche keywords related to that topic. You can also have multiple primary keywords if you wish.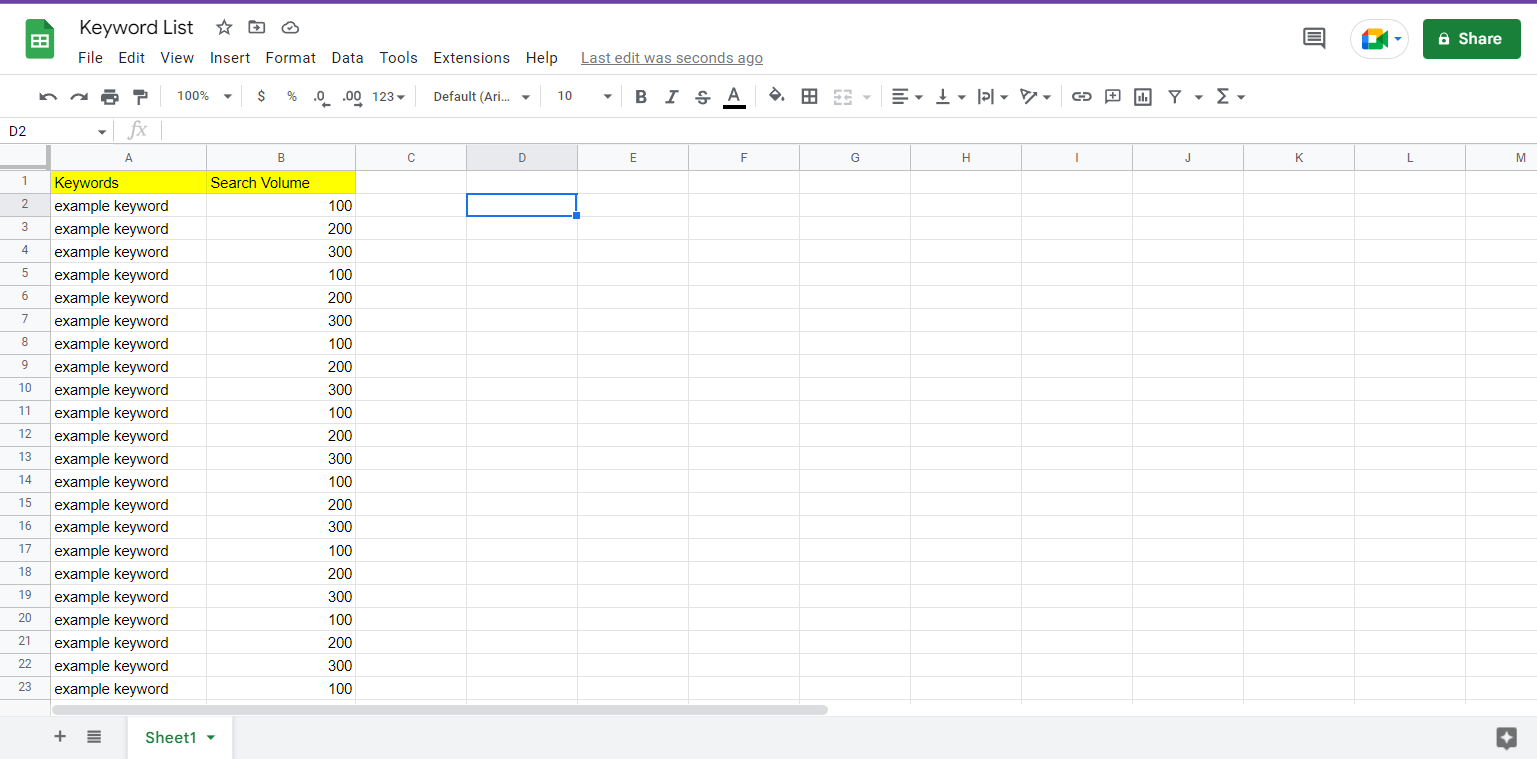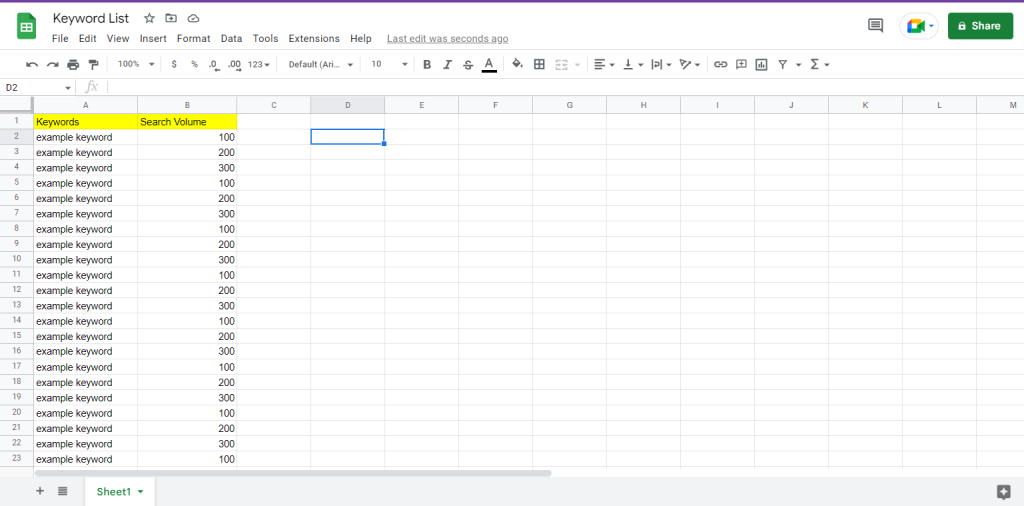 There are various tools available, such as Google's autocomplete function, Chrome extensions, and the Google Keyword Planner, that can help you generate a list of related keywords for your primary keyword.
The more keywords you have on your list, the better idea you will have of which keywords will work best in your cluster. Keep in mind that this step might generate a lot of unnecessary keywords.
Step 2: Keyword grouping
Once you have your list of keywords, it's time to group them properly. Grouping means categorizing similar keywords together for further analysis. You can group keywords based on search intent, such as commercial intent, info type, buying intent, etc.
The grouping will vary depending on your industry and niche. Also, group the keywords based on primary, secondary, and LSI. Grouping keywords will help you understand the different use cases for each keyword and make it easier to decide which ones to finalize.
Step 3: Do a SERP analysis
After grouping your keywords, it's important to perform a SERP analysis to finalize them. There are two ways to perform SERP analysis: manually or using a tool. For manual analysis, you will have to type each keyword into a search engine and analyze the ranked pages manually.
You can check the number of words, images, headings, and content of the competitors.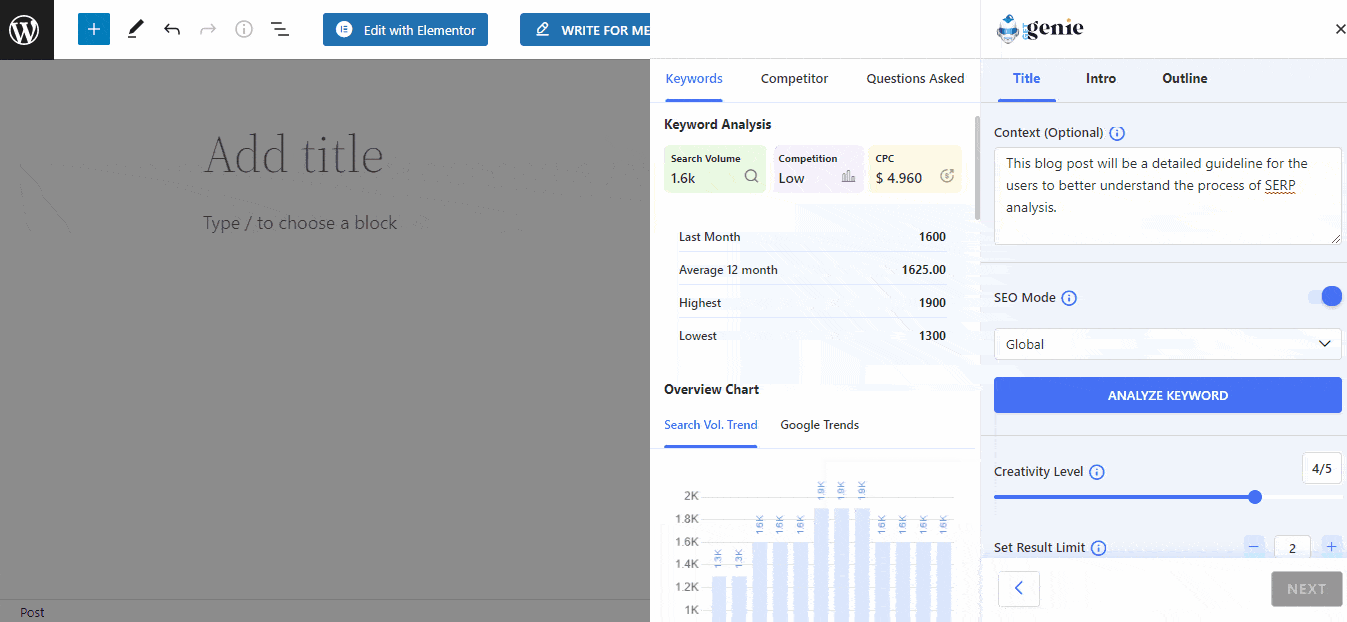 With GetGenie, you can automate the entire process, saving you time and effort. If you have GetGenie installed on your WordPress website, simply go to the post and fetch the competitor data. There you will get all the details required to analyze the competitors.
In conclusion, keyword clustering is a crucial aspect of SEO and with the right tools and techniques, you can make it a more manageable process. The steps outlined here can guide you through the process of finding the perfect keywords and help you achieve higher rankings on search engines.
Step 4: Create your keyword hit list
Let's say you have completed the SERP analysis, what's next? Well, in the next step, you will have to make a keyword hit list where you will include the keywords on which you are going to write content.
You can easily do this with google sheet. Simply create a sheet and name the columns with different factors. It could be the keyword, the ranked pages analysis data, and finally if you are going to write on those topics.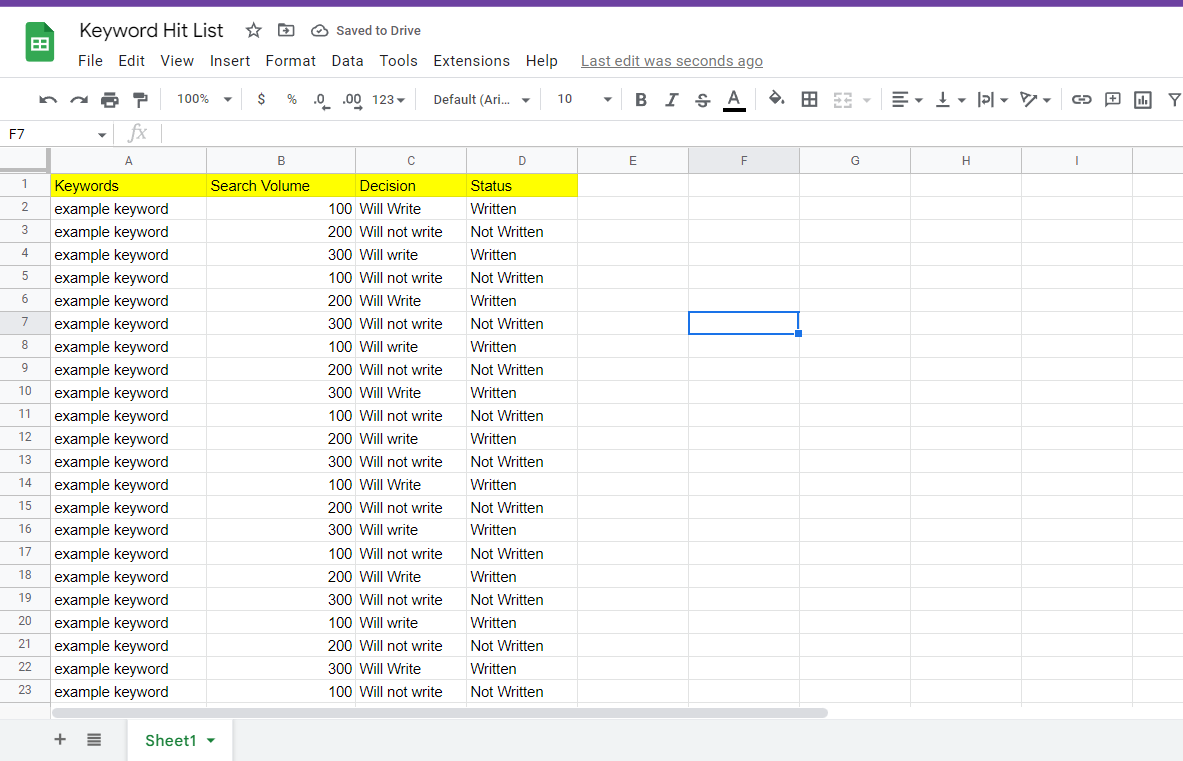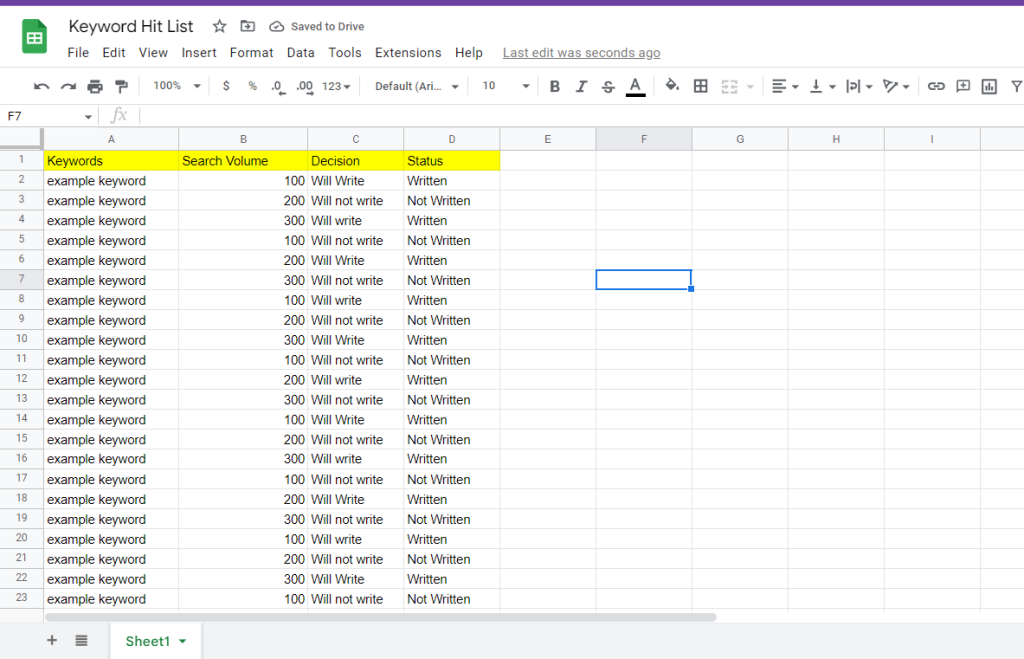 The keyword hit list is important to ensure that you are not getting drowned in too much data. This list will help you to do clustering in an organized way. Basically, you need to finalize in the hit list whether you should write on that particular keyword or not. It helps to plan content writing accordingly.
Step 5: Create content mapping
This is the most crucial part of keyword clustering. At this point, you will have to identify which keywords are related to what. For instance, if there is a keyword like 'weight loss', you might create a content map with this seed keyword by linking it with other similar keywords like 'how to lose belly fat', 'how to lose weight at home', 'how to lose weight without gym', and similar keywords.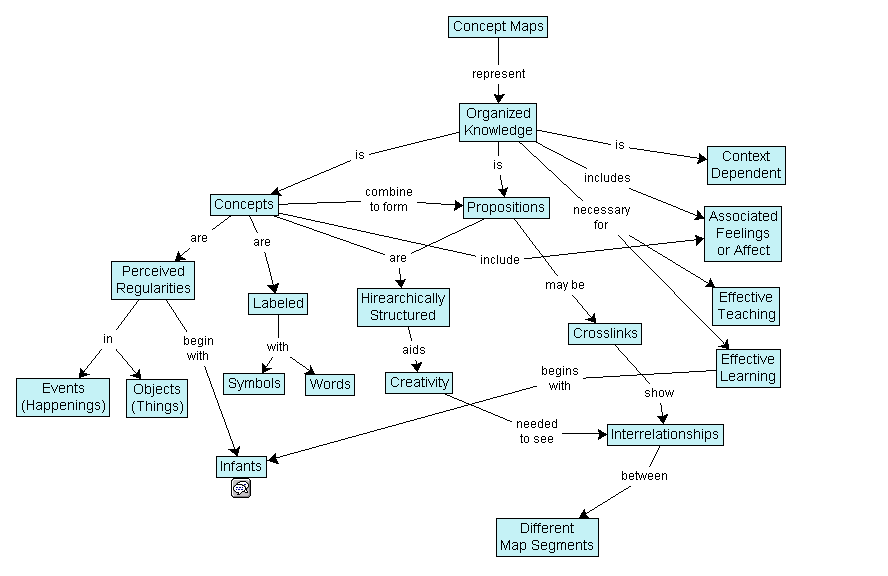 No matter in which industry you are trying to do keyword clustering, creating the proper content mapping is essential to get maximum of the whole thing.
Keyword Clustering Tools that help to perform the job in any niche
There are different keyword clustering tools in the market for keyword research and generating keyword lists. When you are in a competitive niche, you can't do keyword clustering just with a few keywords. You will need a whole database of relevant keywords so that you can analyze them better and stay ahead of your competitors.
Here are some keyword grouping tools that you can consider to generate a long list of keywords without any hassle.
Ahrefs — Ahrefs allows users to generate secondary keywords based on the given seed keywords. So, you can just type all your primary keywords for a particular niche and the tool will provide you with tons of secondary keywords. You can then filter them and group them for better analysis.
SEMrush — SEMrush is almost the same as the Ahrefs tool but has a comparatively lower price. If you want to generate too many keywords and don't need much customization, this tool is a good option.
AnswerThePublic — If you are looking for a free resource where you can generate tons of secondary keyword ideas, go for this platform. Here you will have to just type the primary keyword and the tool will give you the search queries users type in the search bar. The good t0.hing is, it organizes the search terms alphabetically.
KWFinder — KWFinder is another good tool for generating more keywords based on the selected primary keywords. With a few clicks, you can make a list of all the relevant keywords to the seed keyword.
Other than them, there are more keyword research tools in the market that help to find relevant keywords based on the primary keyword. Whichever tool you use, just remember that you need to come up with as many keywords as you can.
Conclusion
So, it is time to take action. If it is your first try to do keyword clustering, you will face difficulties. But try to stay on track and dig deep to find keywords that are actually related to your industry. Always go for a large number of keywords to play the game better than your competitors.