Mastering Conversion Rate Optimization: An Ai-Powered Guide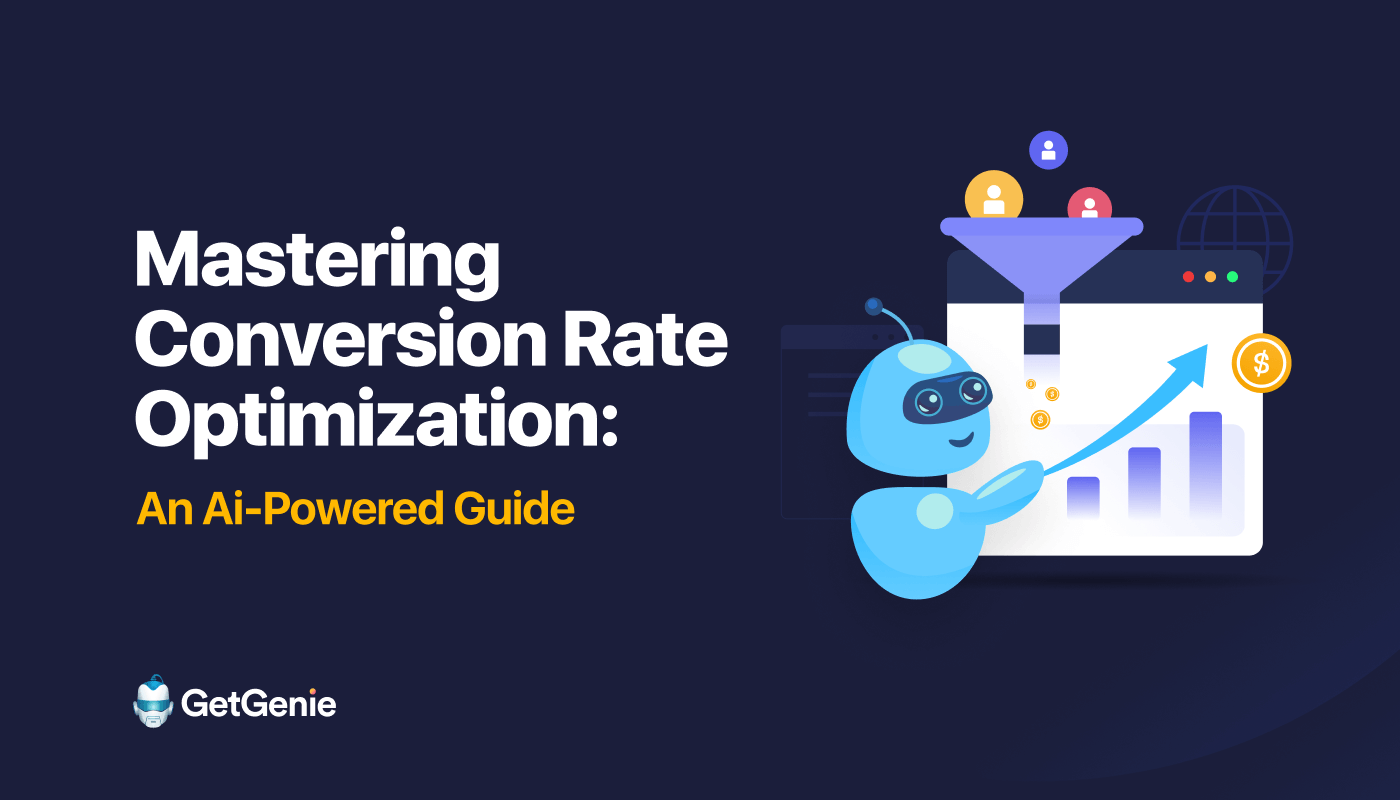 Improving conversion rates can be tricky, especially when doing it all manually. In today's data-focused world, you understand that collecting behavioral data is vital. Yet, sorting through and understanding that data might seem daunting.
Thankfully, Ai advancements have made it more accessible. Machine learning can analyze your website visitors' data and predict customer preferences. It boosts conversion rates and contributes to business success. In this article, we'll explore Ai-driven Conversion Rate Optimization.
Basics of Ai and Conversion Rate Optimization


CRO is one of the core goals of marketing. It's very helpful in getting visitors; urging them to do something meaningful. CRO turns them into eager customers (or at least moves them towards buying).
What is Conversion Rate Optimization (CRO)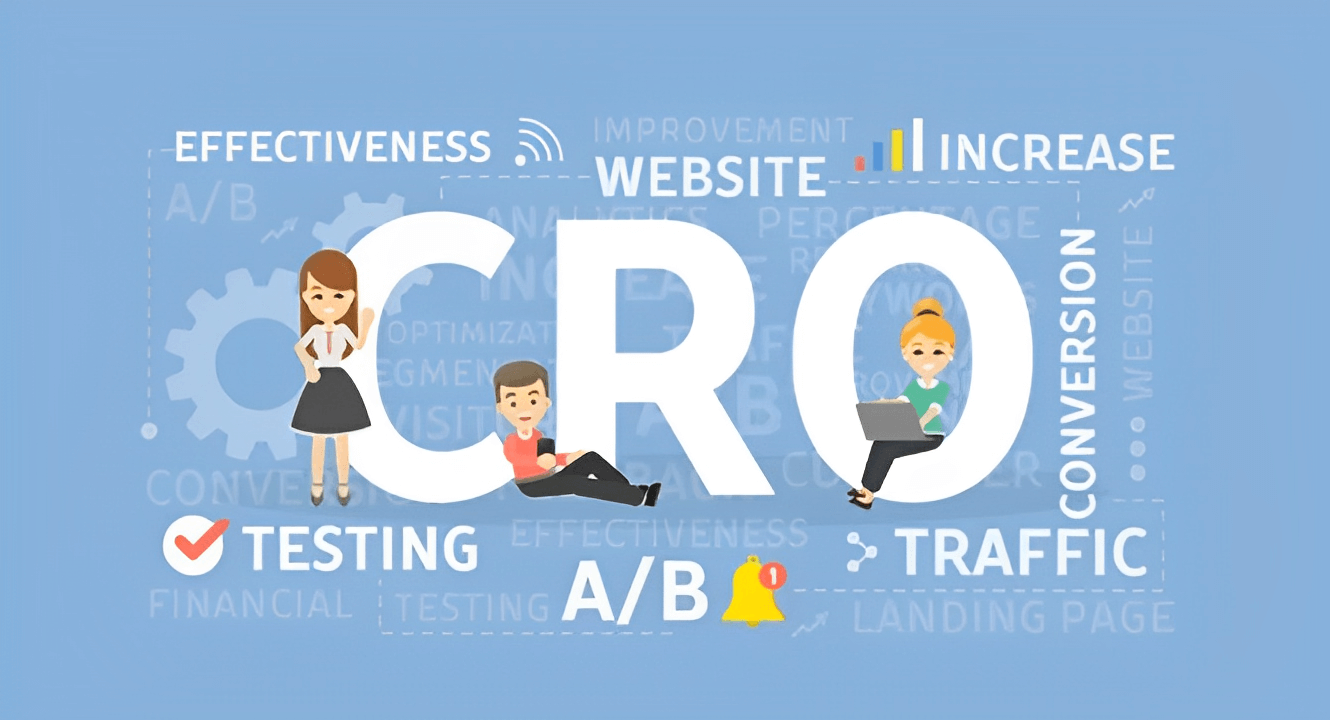 Conversion Rate Optimization (CRO) enhances the part of website visitors who perform a desired action, known as a "conversion."
A conversion can encompass various goals, such as:

making sale
signing up for a newsletter
filling out a form, downloading an ebook
or any other action that aligns with a business's objectives
The primary goal of CRO is to enhance the efficiency of a website or digital platform. This is by maximizing the number of users who complete a desired action. Achieving this involves analyzing data, conducting experiments, and implementing optimization strategies.
Critical components of Conversion Rate Optimization include:
Data Analysis
Hypothesis Generation
Experimentation
Measurement and Analysis
Iterative Process
User Experience Enhancement
Personalization
Multichannel Optimization
What is Ai Conversion Rate Optimization (CRO)?
Conversely, Conversion Rate Optimization (CRO) involves using Ai to improve conversion rates.
Ai CRO tools usually rely on machine learning algorithms. These programs process and analyze vast data much more quickly than humans can. They spot patterns like visitor actions or connections to conversion rates.
What makes Ai-powered CRO impressive is its predictive ability. After spotting data patterns, algorithms predict future results. It helps marketers optimize campaigns for anticipated results, not past data.
Techniques to Optimize Conversion Rate with Ai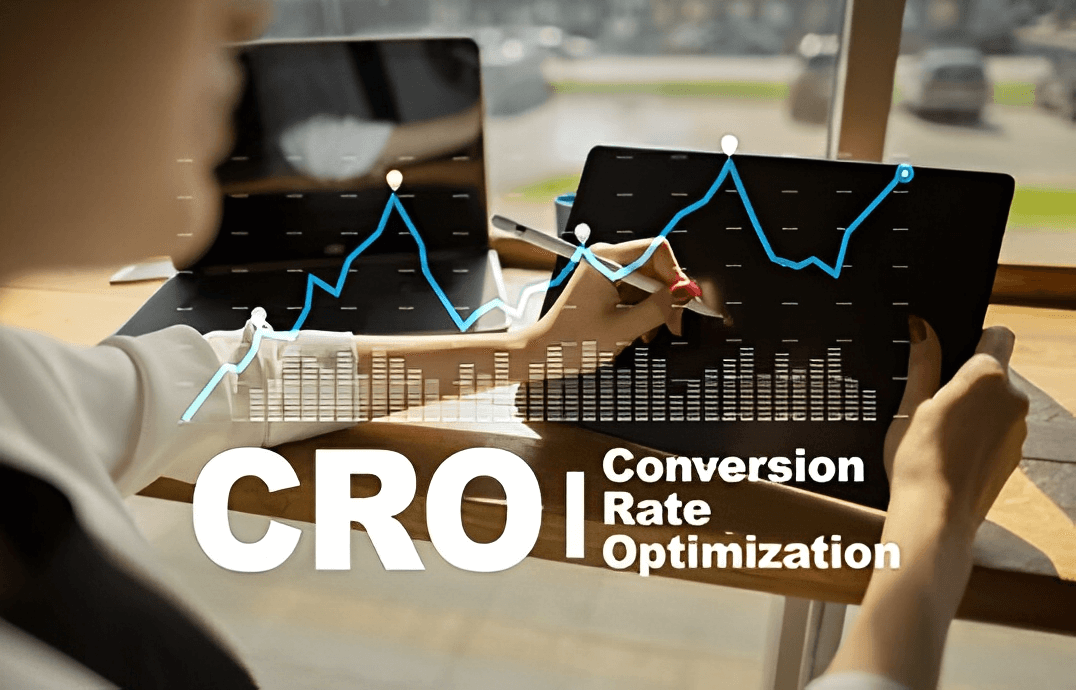 This exploration dives into the fusion of advanced Ai technology and strategic methods. This combination drives conversions, engages audiences, and shapes a future of unparalleled success.
Creating an Effective Campaign for Optimal Conversions
To achieve optimal conversion, begin with a well-crafted marketing campaign. This step demands meticulous planning and a profound grasp of the target audience.
Why is it necessary to create a marketing campaign first?
Setting clear goals, researching, and planning a defined conversion path is vital to avoid haphazard methods. Your aim of a high conversion rate may be easier to achieve by building up a successful campaign.
Eager on how you can create an effective campaign?
Well, to target the campaign you need, focus on the following steps:
Defining conversion goal
Identifying target audience
Let us dig deeper into these two crucial considerations. Starting with;
Defining Conversion Goal
Understand the core purpose behind each conversion – a sale, a sign-up, or a download. But your goal is the last thing you want people to do in your campaign. It's how you check if your marketing worked. Before you begin, make sure you're clear about your goal. What does it signify for your business? How does it align with your overarching objectives?
Your goal should be easy to measure, straightforward, and doable. It should also match your big plan. After all, a reasonable conversion rate matters if it helps your business. Focus on things that make a big difference.
Identifying Target Audience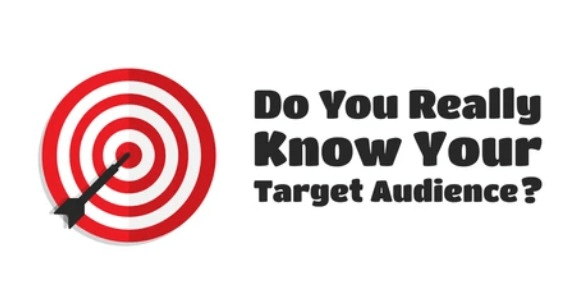 Knowing your audience—who they are, what they want, and how they act—is vital for a successful campaign. Without understanding them, your marketing might be guessing, and that's not good.
Doing audience research reveals visitors' needs and conversion obstacles. You discover what makes them want to buy and what challenges they face. This research helps you group your audience and personalize your approach.
Recognizing Prospects for Enhancing Conversion Rates
Identifying opportunities for conversion rate optimization is crucial for several compelling reasons. These opportunities contribute to the success and growth of your business. Let's delve into why this process holds such significance:
👍🏽 Cost-Efficiency
Conversion rate optimization allows you to maximize your existing traffic. This can lead to cost savings by reducing the need for extra advertising or marketing expenses to attract more visitors.
👍🏽 Enhanced Customer Experience
Conversion rate optimization means making your website easier to use and more appealing. This not only increases conversions but also leaves a good impression on visitors. This could result in them coming back and recommending your site to others.
👍🏽 Maximizing ROI
Finding ways to improve your conversion rates makes your marketing efforts more profitable. Your marketing budget gains more excellent value when more visitors become paying customers.
👍🏽 Competitive Edge
In a competitive market, minor conversion rate improvements lead to significant competitive advantages. You can capture a larger market share when your website or campaigns convert faster than your competitors.
👍🏽 Tailored Messaging
As you analyze conversion data and user behavior, you gain insights into what resonates with your audience. This information helps you adjust your messages, content, and offers to match what your potential customers like and need. This leads to more meaningful and fitting interactions.
Testing and Confirming Assumptions
After you build your campaign and identify your prospect, testing comes next. This would determine if the one you outlined effectively drives high conversion. Testing helps you identify practical changes needed for improvement.
Moreover, you can measure the potential impact of the changes you plan to make. The goal is to link your experiments to the results they produce clearly. This helps you make data-driven campaign improvements, ensuring a strategic optimization approach.
The question is, how can I test to confirm my assumptions/hypotheses?
Confirm your hypotheses through A/B Testing. But what is A/B Testing?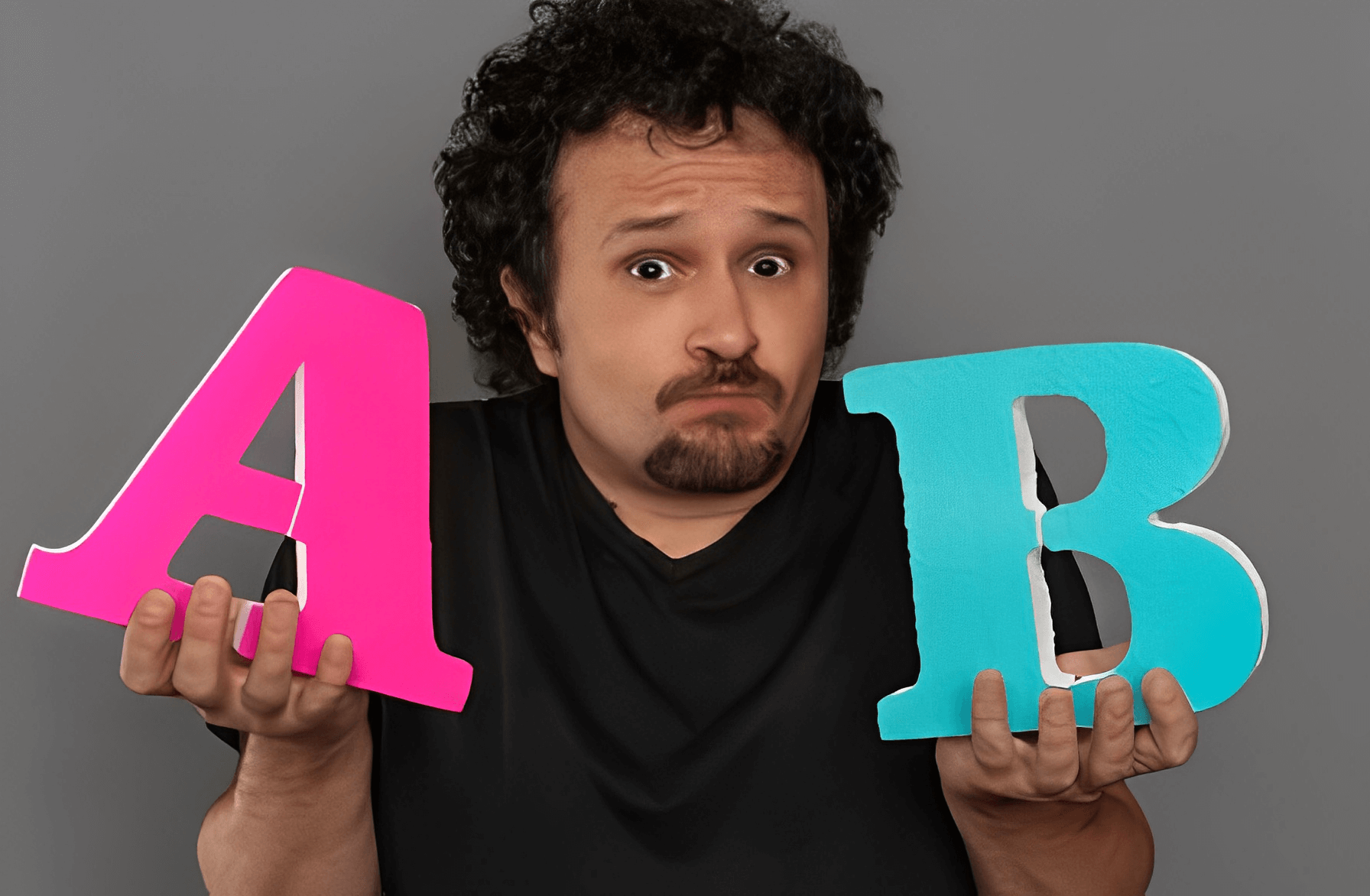 A/B Testing, or split testing, is a vital and top method for traditional conversion improvement. It's the go-to tool for this purpose.
With A/B testing, you compare two or more versions of something in your campaign, like a webpage, email, or ad, to find the best performer. This careful comparison helps you pinpoint factors affecting conversions, revealing any obstacles.
It forms the basis for optimizing decisions, letting marketers go beyond guesses and gut feelings. Instead, they can improve their campaigns using data-backed changes.
Essentially, A/B testing is the crucible wherein your hypotheses undergo rigorous validation. Take note that A/B testing requires a lot of understanding of Statistics. You gotta need to solve it tho! But an A/B testing calculator is available so that you can worry less.
Role of Artificial Intelligence in CRO
The techniques we have discussed are the traditional way for CRO. Too much effort to do them right? Plus, you need to go back on your statistics notes to fully comprehend A/B Testing.
Good thing, Ai is already waving at you and ready to do the job of achieving a high conversion rate. You can ask Ai to create a compelling landing page copy, email messages, campaign sequence, etc. to match visitors' behaviors and preferences.
Fasten your seatbelt and get ready to be amazed at what Ai can bring to an optimal conversion rate. Let's explore the various ways Ai enhances CRO.
➡️ Data Analysis and Insights
Ai can process and analyze vast amounts of data at unattainable speeds for human analysts. Ai analyzes user behavior, engagement, and conversions to extract insights for CRO strategies. These insights unveil hidden trends, preferences, and pain points. It illuminates the path toward effective optimizations.
➡️ Predictive Analytics
Leveraging historical data, Ai can predict future user behavior and conversion likelihood. This foresight empowers proactive adjustments to campaigns and user experiences. It also ensures the allocation of resources and addresses potential barriers.
➡️ Behavioral Analysis
Ai goes beyond traditional analytics by examining user behavior on a granular level. Ai identifies patterns in how users navigate and interact, helping spot when they hesitate, engage, or exit. This knowledge allows businesses to tailor their campaigns and user experiences. It helps businesses to address these behaviors and enhance conversion pathways.
➡️ Dynamic Content Optimization:
Ai-driven content optimization tailors real-time content based on user preferences and responses. It ensures that visitors see the most compelling elements, increasing engagement and conversions. Ai-driven chatbots and recommendation engines are examples of dynamic content optimization in action.
➡️ Personalization
Ai makes personalized experiences better by dividing audiences. It creates profiles based on factors like age, interests, and actions. This helps marketers offer content connecting with each group, leading to more conversions.
➡️ A/B Testing and Multivariate Testing
Ai identifies winning variations and refines strategies as it learns which elements drive the best results. This leads to faster and more efficient optimization cycles.
Automated A/B Testing
Ai can conduct A/B tests on various campaign elements. It could be headlines, visuals, call-to-actions, and offers.
Ai identifies which variations yield higher conversion rates, providing insights for optimization.
Multivariate Testing
Ai tests many variables and their combinations to reveal complex interactions affecting conversions.
It helps you pinpoint the most practical combination of elements for optimal results.
➡️ User Experience Enhancement
Ai enhances user experiences by analyzing user interactions and suggesting improvements. It detects friction points, navigation issues, and loading bottlenecks. It also facilitates a seamless journey that encourages conversions.
➡️ Ad Campaign Optimization
Ai improves digital advertising. Analyzing real-time performance data, it adjusts ad placements, targeting, and budgets accordingly. This ensures that ad spending directs toward the most promising conversion avenues.
➡️ Voice and Visual Search Optimization
Ai-powered visual and voice search technologies are revolutionizing search experiences. By understanding visual or spoken queries, Ai enhances product discovery and navigation. Ai streamlines the conversion process for users.
➡️ Continuous Learning and Adaptation
Ai doesn't rest. It continuously learns from new data, adapting to changing user behaviors and preferences. This ensures that CRO efforts remain effective even as market dynamics evolve.
➡️ Improved Customer Experience
Artificial Intelligence (Ai) is a robust tool for improving customer experience. Ai can spot pain points, offer personalized suggestions, and automate customer service. This mix enhances the customer experience – accurate, quick, and smooth, building loyalty.
Ai automates everyday customer service tasks like answering questions and fixing issues. With Ai chatbots, businesses tackle wait times and aid customers. Live chatbots solve problems, upping the odds of purchases. Fast responses boost loyalty, urging customers to come back.
Ai brings a blend of analytical prowess, predictive capabilities, and automation to CRO. It empowers businesses to:
make informed decisions,
personalize experiences,
optimize campaigns,
and stay ahead in a dynamic digital landscape
It results in improved conversion rates and sustained growth.
Ai doesn't mean to cut the traditional CRO strategies. Ai only assists with enhanced CRO, as it only does the job based on the outlined CRO strategies. It is still the human who strategizes and utilizes the functionality of Ai. Humans should still confirm Ai's output if it aligns with their marketing campaign and CRO strategies.
Assessing and Implementing Ai-based Conversion Rate Optimization (CRO) Tools
Marketing Ai is advancing fast. There are many tools, especially Ai, for Conversion Rate Optimization, and you need to know which is best for your business.
Avoid using big claims or fancy words when choosing an Ai CRO tool. Understand the Ai it uses and how it helps your goals. Where's the data from? How reliable are its models?
Here's what to think about when choosing the best Ai for Conversion Rate Optimization:
Is it made for marketing or general? Tools designed for marketing work better. They're trained on marketing data and spot patterns for conversions.
Where's the data from? Check if specialized tools use quality, unique data. It should be long and cover a while, so the Ai knows the behavior well.
How's the reporting? Clear reports help you see how Ai affects conversions. A good tool gives insights, not just data. Look for reports and dashboards to make intelligent choices.
Is the model accurate? An Ai tool is only good if it predicts right from data, especially for CRO. Ask about the model's accuracy.
Are promises realistic? Some Ai tools over-promise. Be careful of tools that say they'll change everything or replace your whole team.
Any extra features? A solid Ai tool might do more than CRO. Think if it helps with campaigns or reporting. Tools designed for marketing work better. They're trained on marketing data and spot patterns for conversions.
We recommend GetGenie as your best Ai Conversion Rate Optimization tool. It is an excellent Ai CRO tool to increase conversion rates in content such as landing page copy and Woocommerce. It is also ideal for small business websites to drive higher conversion rates.
With GetGenie, you can create many copy ideas in a few seconds. It offers various copywriting frameworks which you can use for your landing page copy.
Here are a few reasons why GetGenie Ai and conversion rate optimization strategies fit together:
GetGenie Ai analyzes user behavior, preferences, and interactions to deliver personalized product recommendations. By presenting users with relevant items, GetGenie boosts sales and increases conversions.
It enables dynamic content creation that adapts in real time based on user interactions. This ensures that users encounter relevant and engaging content. It fosters deeper engagement and guides them toward conversion points.
Analyzes user behavior, pinpointing critical touchpoints and drop-off spots in the customer journey. This insight lets you strategically optimize these critical junctures to reduce friction. It improves user flow and enhances the conversion path.
Facilitates A/B testing and experimentation. It enables you to compare different versions of content, layouts or calls to action. For example, changing from AIDA (Attention-Interest-Desire-Action) to PAS (Problem-Agitate-Solution) as Copywriting Framework will boost your conversion rate. You can split your traffic by using AIDA for one variant and PAS for another. Check the conversion rates of both variants to see if your idea worked. If PAS gives more conversions, then your hypothesis is valid. If no change or AIDA works better, your hypothesis that PAS can drive a higher conversion rate than AIDA becomes invalid.

Final Verdict on Ai's Transformative Potential in Conversion Optimization
You've been diving into conversion rate optimization, and there's much more to discover. Through this article, you understand how Ai is changing Conversion Rate Optimization.
Ai lets marketers move beyond old testing. You can give tailored content based on real-time data. With good tools, you send the right message to the right person at the right time, and that is Ai CRO power.
To succeed, keep learning and trying. Use new tools and different trends. That's how you'll find what works best for you, your campaigns, and your audience.