Get More Clicks With Ai-Generated Headlines: A Step-by-Step Guide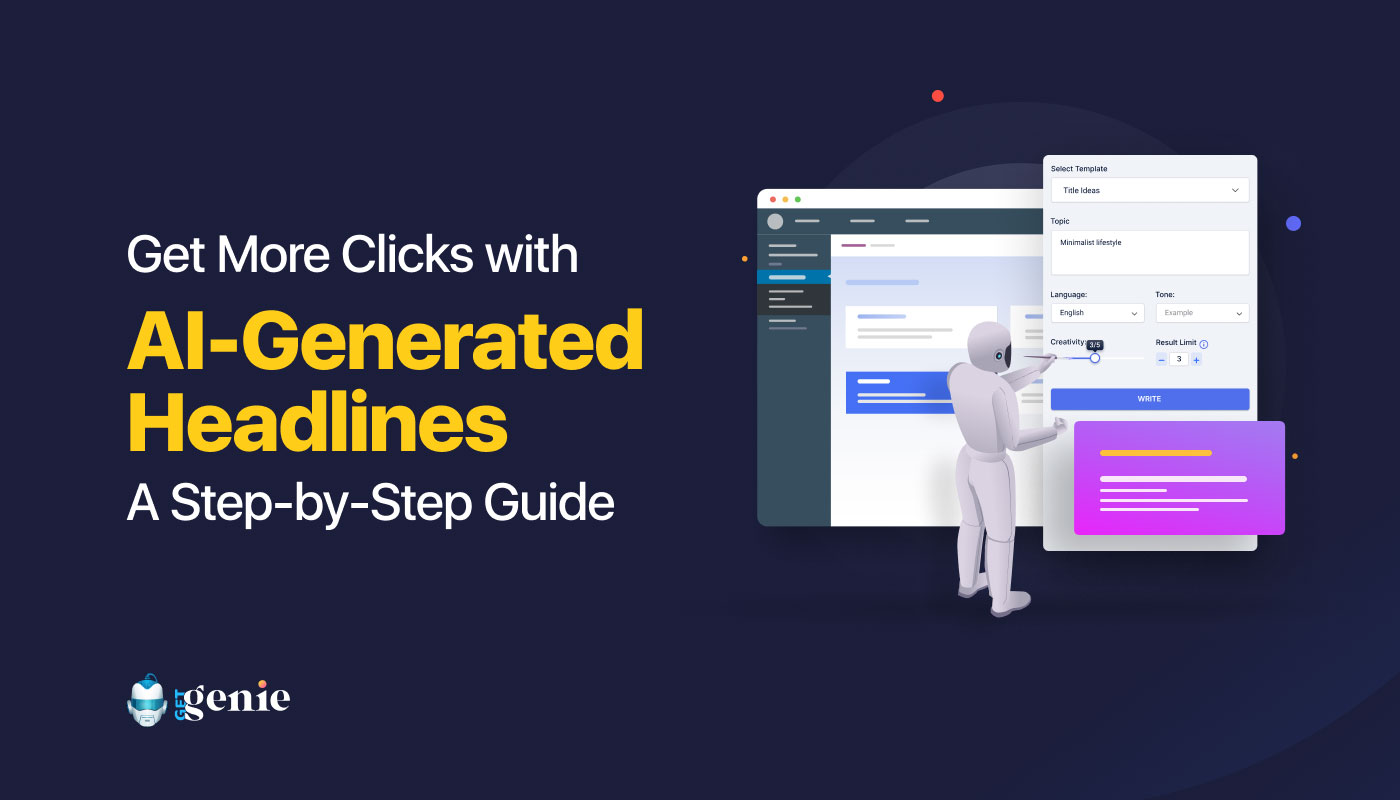 Headlines are like street billboards in the digital world. Just like billboards attract customers to consume a product, headlines have a significant role in getting higher traffic on the web page. The majority of people click on a page if they are impressed by the title.
But writing creative and stand-out headlines on a regular basis is often challenging. Thanks to the advancements in AI technology, generating high-quality headlines has become easy now. AI-generated headlines are not only creative and attention-grabbing but optimized for search engines too.
In this guide, we will show you how to use AI-generated headlines to increase click-through rates and drive more traffic to your website.
What impact does the headline have on page traffic?
Primarily, a good headline can do two things:
Grab users' attention and make them click
Make Google's algorithms understand your content better
And both are instrumental in getting higher traffic on websites.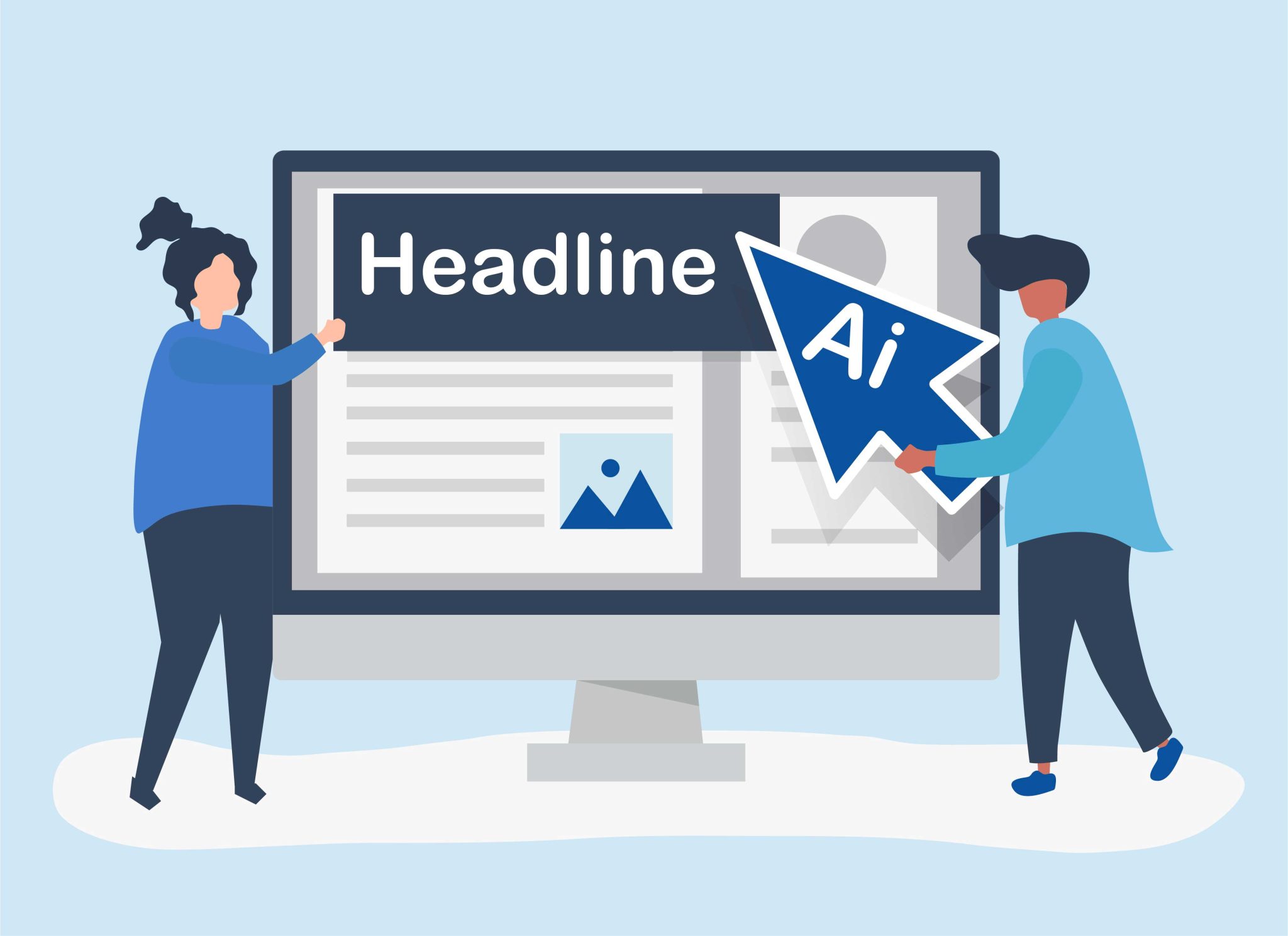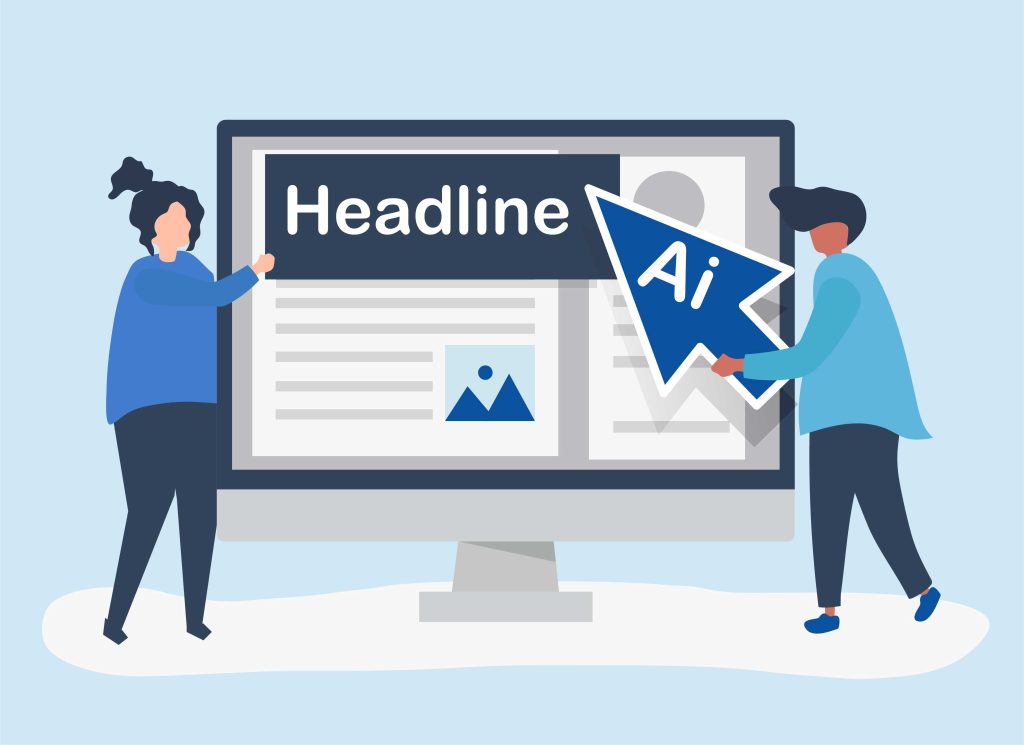 The content headline is one of the most important factors in determining how many people will see it and, more importantly, whether they will read it.
Even if you optimize the content well enough to rank, there are at least 10 results on the SERP (Search Engine Result Page). The title is among the first to create a difference and make your content stand out. If a headline is well-written and good enough to grab attention, readers are more likely to click through and read the content.
A good headline can also help improve search engine optimization (SEO). A clear and concise headline not only helps humans but also makes Google's algorithms understand your content better and increase the visibility of the content in search engine results.
So, long story short, the headline is one of the primary concerns that you should pay close attention to while developing content.
The secret to crafting click-worthy headlines
Write a headline that is short but clearly reflects the topic of your product.
Be more specific and precise than a generic or vague headline.
Make the headline relevant to the reader's search intent.
Include the focus keyword only if it fits naturally.
Create a sense of urgency to encourage readers to click on it.
Consider adding an element to evoke the reader's curiosity and excitement.
However, it must not be spammy or misleading. Avoid clickbait as well.
Finally, try A/B testing with the headlines to get the best results.
Moreover, makes the headline stand out from the competitors. Add something new and innovative that creates a difference.
How AI headline generators can help?
AI headline generators use language models and utilize the vast amount of data they have been trained on to analyze the related headlines that are performing sufficiently. The tools understand the patterns and structure of headlines and generate new headlines. This can lead to several advantages like:
Efficient and time-saving: AI headline generators can quickly analyze a large amount of text and generate multiple headlines quickly, which can save time for content creators and increase productivity.
New and fresh ideas: The content creators can run out of ideas sometimes. AI tools can give new headline ideas and help the brainstorming process.
Consistency: AI headline generators can produce headlines that are consistent with the tone and style of the content, making them more engaging and relevant to the audience.
Creativity: AI headline generators can generate headlines that are unique and creative, by combining different words and phrases in new ways.
Optimized for search engines: AI-generated headlines are not only well-written but they are optimized for specific metrics of search engines as well.
How to get AI-generated headlines in the most efficient way
The first step to generating catchy content headlines is to find a powerful AI tool that can provide well-optimized AI-generated headlines. In this regard, GetGenie AI content and SEO assistance is a great option. It comes with 37+ writing templates that include templates to generate traffic-driven and SEO-focused headlines for various purposes. It includes the content Title Ideas template and the WooCommerce Product Title template. Besides, the GetGenie Blog Wizard also generates keyword-optimized titles for your blog posts.

Title Ideas
The GetGenie AI Title Ideas template provides a list of headline ideas for a given topic. To generate catchy headlines with the Title Ideas template:
Select the Title Ideas template from GetGenie > AI Writing.
Enter the Topic of your content. Be specific and concise while providing the topic briefly.
Choose the language of the generated title. Generate AI is available in 33+ different languages.
Set the Tone of the output. Make sure the tone must match the tone of your content.
Set the Creativity level for the generated content.
Set the number of Results you want to get.
Click on the WRITE button to generate the title ideas.
You will find a list of title ideas for the given topic. Now you can choose a title for your content at your convenience.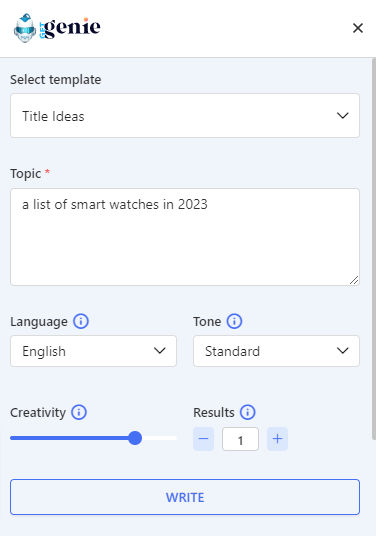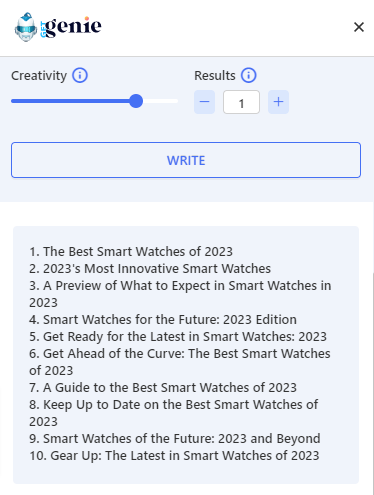 AI-generated headlines for WooCommerce products
If you own a WooCommerce website site, it is important to manage your WooCommerce product pages efficiently. This includes writing a title/ headline for the product page. AI-generated headlines can help you with that.
Product title optimization is possible with the WooCommerce Product Title template. You can get keyword-focused headlines for WooCommerce products. To generate the product headline:
Select the WooCommerce Product Title template.
Then enter the Product Name.
Enter the Keyword for the product page.
After that, set Language, Tone, Creativity, and Results like other templates.
Finally, click on the Write button to generate the product title.
You can choose a WooCommerce product title from the AI-generated output.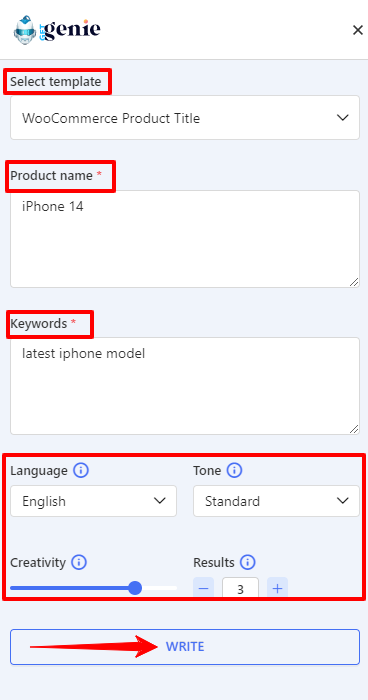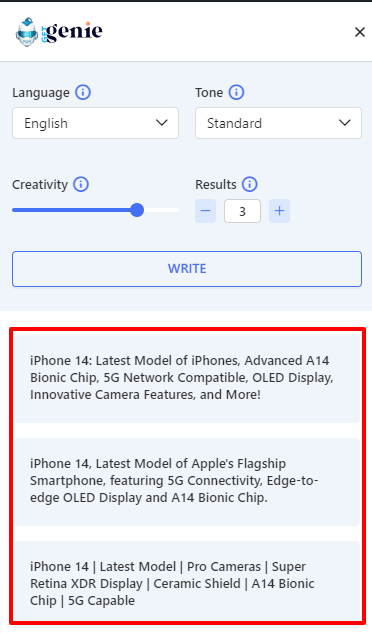 Blog Wizard
The Blog Wizard of GetGenie AI helps you to generate complete blogs. While generating blog posts, it generates SEO-optimized blog titles with the given keyword. To generate a blog title:
Open the Blog Wizard, the first tab is to generate the title.
Enter a Keyword for your blog.
Enter a context that reflects your blog topic.
Now set Language, Tone, Creativity, and Results.
Now click on the Generate Title button. GetGenie AI will provide title(s) for your blog.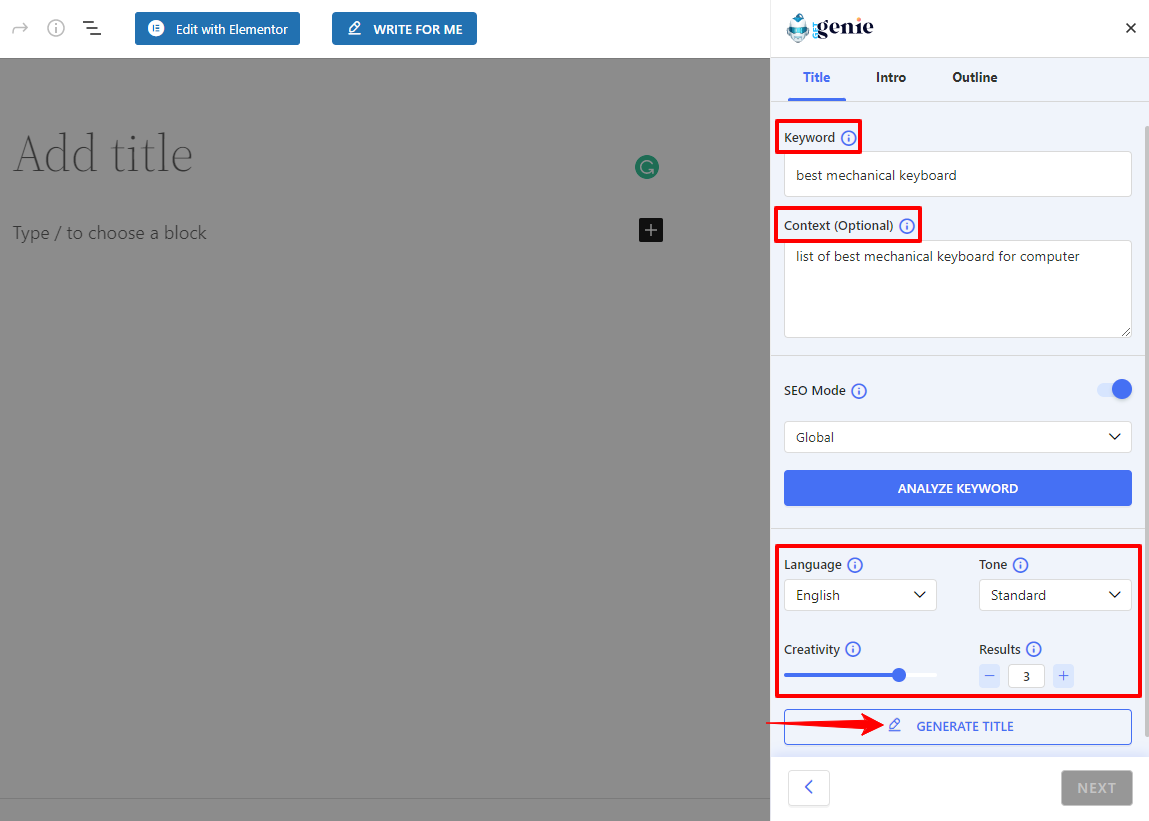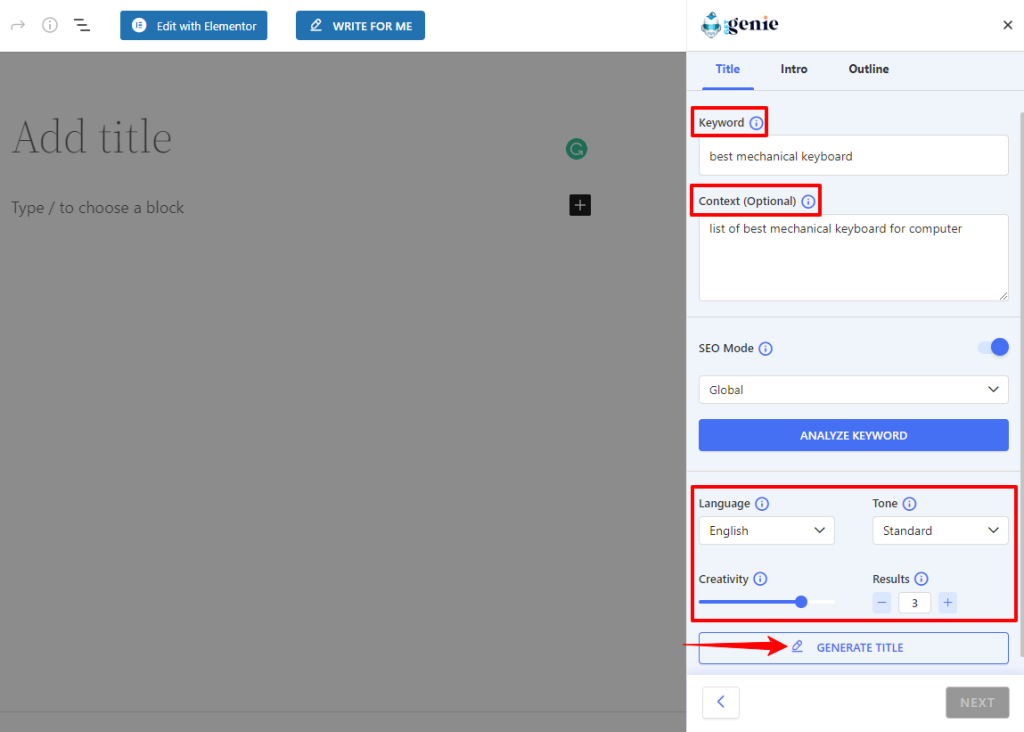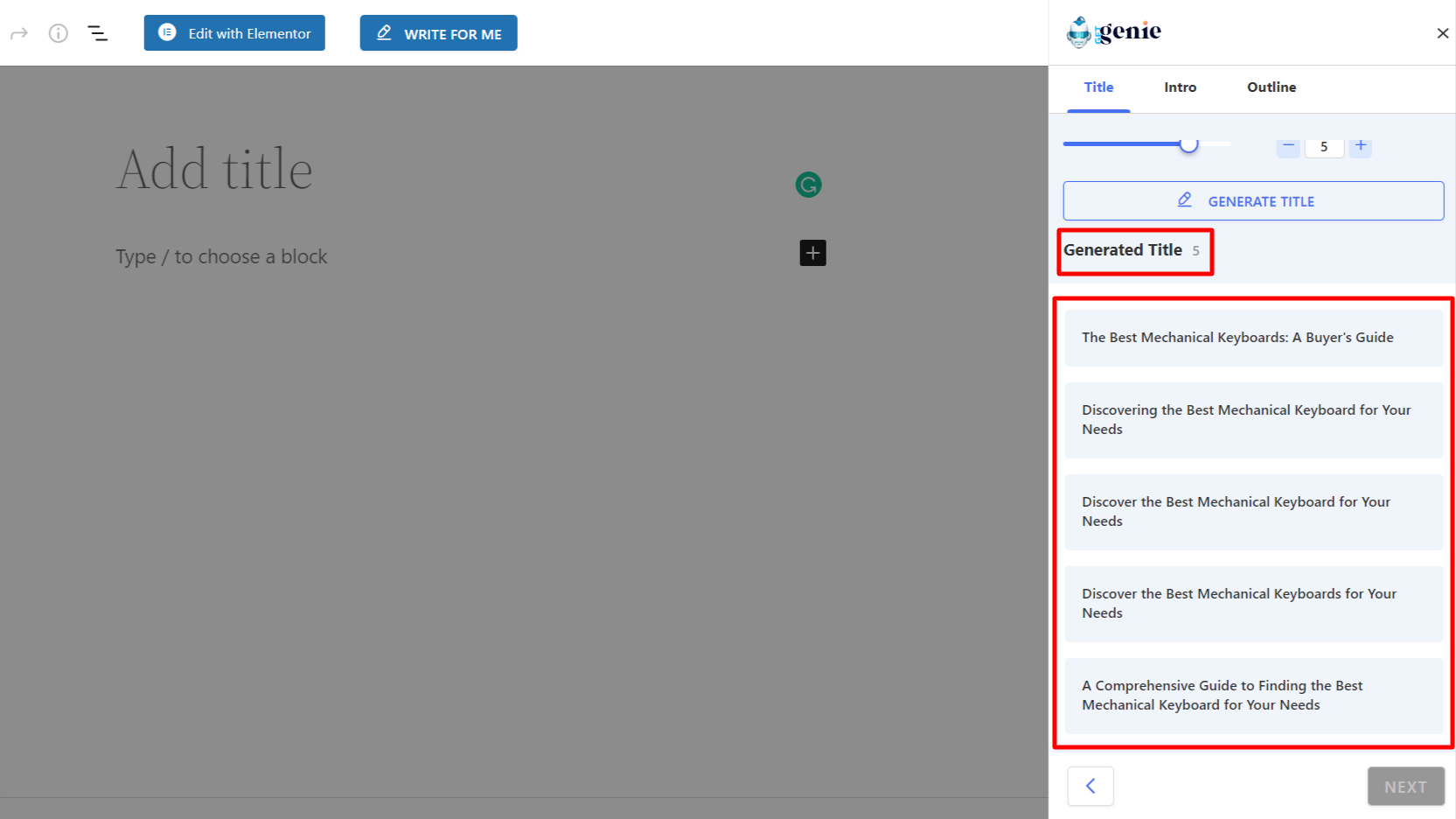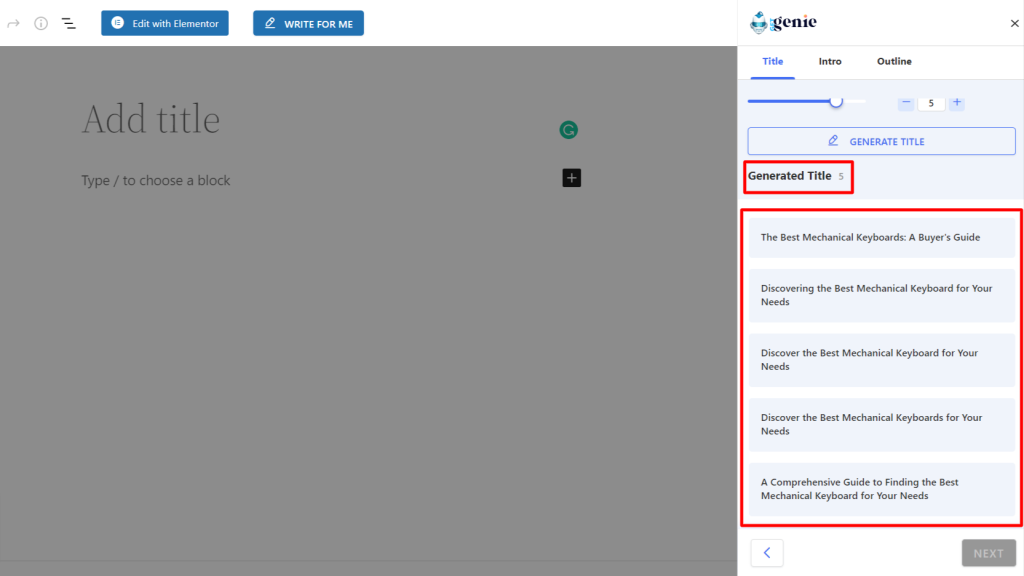 Why GetGenie AI is the best option among AI headline generators?
Among all the AI headline generators, why would you choose GetGenie AI?
GetGenie AI is a content and SEO assistant that uses GPT-3 language model to generate high-quality content in WordPress. With GetGenie AI, generating headlines is more efficient and flexible. It comes with options that let you generate personalized headlines for your content. Here is more on why to pick GetGenie AI:
Generates the most relevant and creative headlines according to your output.
You can set the tone of the headline manually.
Control the creativity level of the generated headline.
Provides alternative headline ideas for the same input.
Generates WooCommerce-specific product titles.
Provides blog post title that has relevance to the blog content.
You can generate headlines in 33+ different languages.
And most importantly, the only AI headline generator that delivers content directly into WordPress.
To conclude, AI tools make the headline writing process fast, easy, and efficient. It is a useful tool to assist content creators and editors in saving time, getting ideas, learning about different styles, or adding variety to their content. With GetGenie AI, you can get high-quality AI-generated headlines, that gets more click and traffic to your site.
GetGenie as a whole, is an AI assistant for Content & SEO that simplifies your writing task like magic. Using its writing templates, you can write content directly inside your WordPress website.