What is SERP Analysis and How Does It Keep You Ahead of Competitors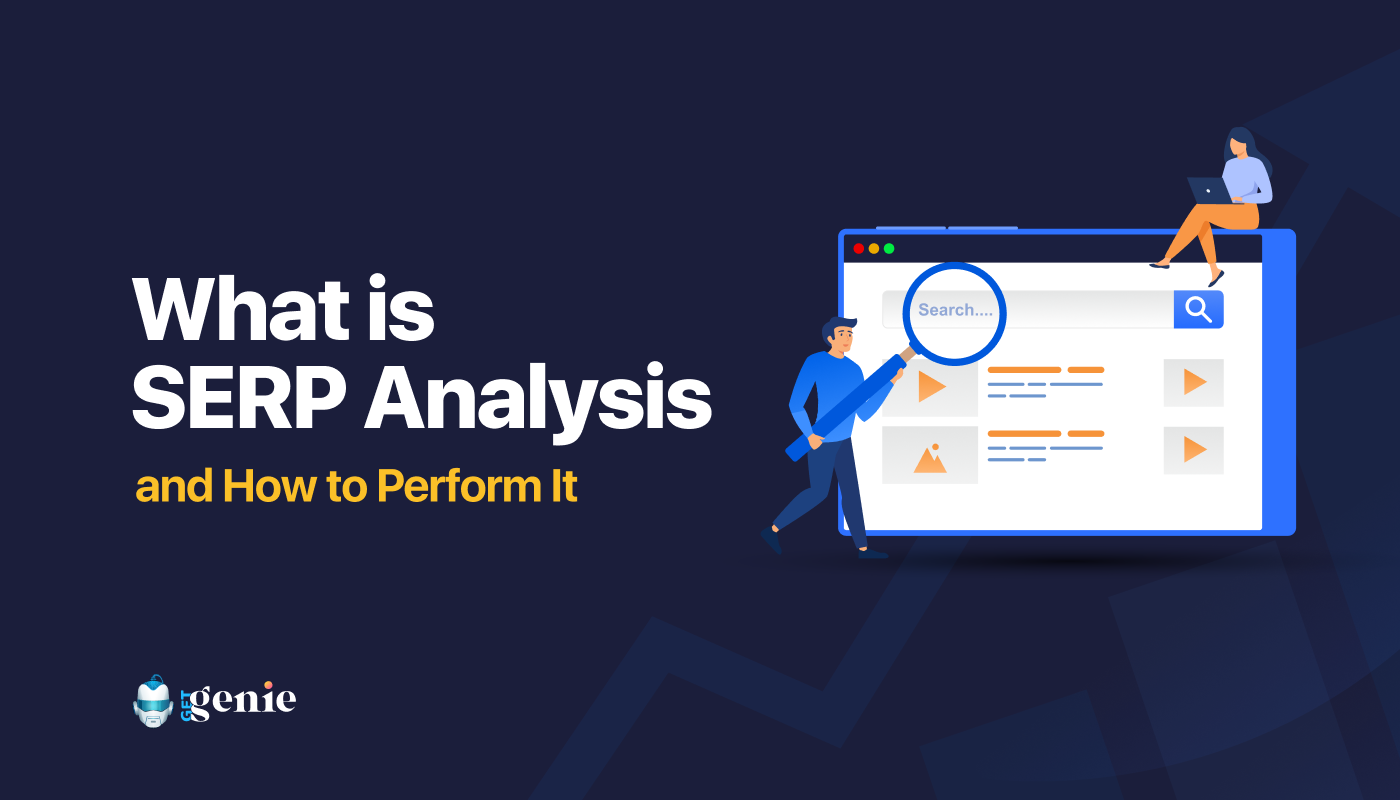 Before you bake fresh content, you need to have data regarding the topic. And the good thing is, you can do that quickly by doing a SERP analysis for the particular search term.
But the way of analysis should be accurate so that you can use it appropriately. When I say accurately, I mean following the right path so that you stay on track and optimize the content accordingly.
Don't worry! It is not that hard to perform SERP analysis when you have the right tools on hand. Here, you will learn how to perform SERP analysis with less effort and how to get the most out of the analysis.
What is SERP Analysis?
SERP (Search Engine Results Page) analysis is the process of analyzing the SERP data to find out whether you should write on a keyword or not. Also, it gives a detailed idea of what kind of content you should write and what you should include in the content. This is the primary step of producing content.
Either an SEO optimizer, SERP analysis tool, or a content writer performs this to make sure that the content is going to outrank the competitors.
Why should you perform SERP analysis?
If you have never done it before, you might be wondering why someone even needs to perform SERP analysis! Well, analyzing search engine result pages and SERP competitors' rankings are the best way to find out ranking opportunities for targeted keywords.
While you are building the content strategy for a website, you need to be sure that everything is going well. Without backend data, it is almost impossible.
By doing the SERP analysis, you will have all the essential information that might help to outrank the competitors. For instance, you will know the average number of words in the content, the number of headings, the number of images, subheadings, etc.
This will help you to build an effective content strategy. overall, proper SERP analytics always brings better results and helps to stay ahead of the competitors by
Gaining Competitor Insights
Evaluating Keyword Performance
Understanding User Intent
Optimizing Content
Identifying SERP Features
Benchmarking Website Performance
Refining SEO Strategy
Optimizing for Local SEO
Monitoring SERP Volatility
Optimizing Conversion Rates (CRO)
How to Perform SERP Analysis for the maximum outcome?
Now you know what is SERP analysis, it is time to perform it yourself for your websites.
One way to perform SERP analysis is to do it manually. It means you should check the competitors one by one, take notes of their features, and take action accordingly. Different SERP competition ranking tools are available in the market that helps to get rid of the manual process. However, you may still find that you need multiple tools to check different data.
How about a tool that analyzes the SERP in detail so that you don't have to use another one? Yes, that is possible with the GetGenie AI tool. It is an AI-powered tool that does the SERP analysis and even writes content based on the analysis if the user wants.
Just install the
GetGenie AI
plugin to your WordPress dashboard and you are ready to do the analysis. From your
WordPress dashboard, go to Get Genie, and choose Getting Started
. There you can find all the resources to learn the usage process of the tool.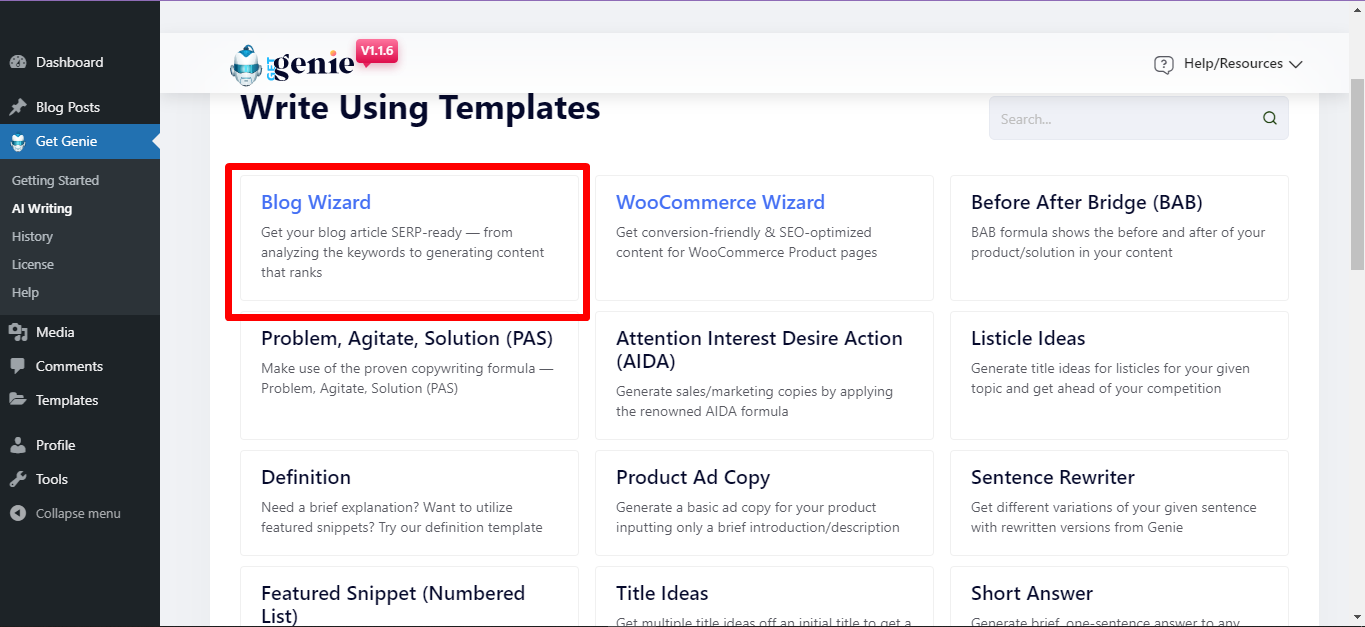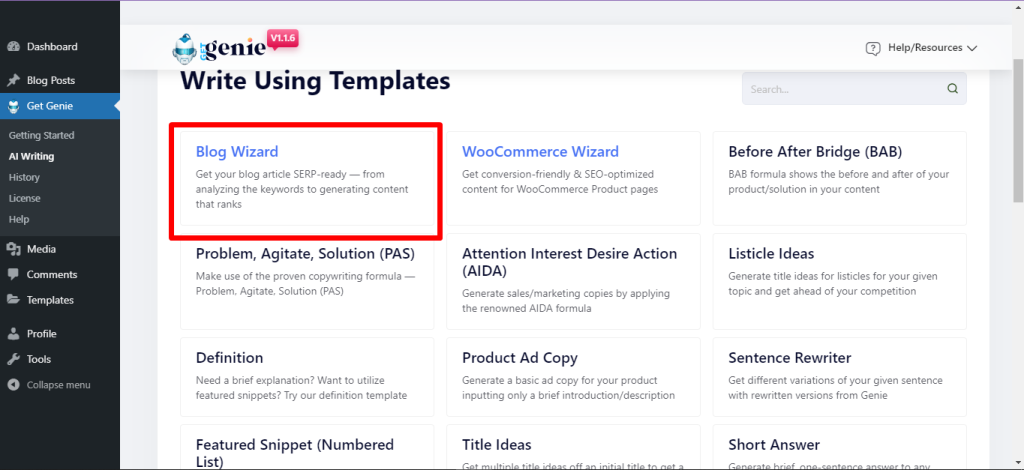 For SERP analysis, go to AI writing. There you will see all the available features of GetGenie Ai. Want to write blog content but with better information than your competitors?
Click on "Blog Wizard" from the list and it will redirect you to a new post.
Make sure the "SEO mode" is turned on so that you can analyze the SERP data.
Once you are done with it, input your "keyword" in the keyword tab and give a context for the content if you want.
In the next step, hit the "Analyze Keyword" button so that you can find all the relative keyword information for your targeted topic.
Besides the keyword tab, there will be two additional tabs inside the GetGenie dashboard. One is "Competitor data" and the other one is "questions asked".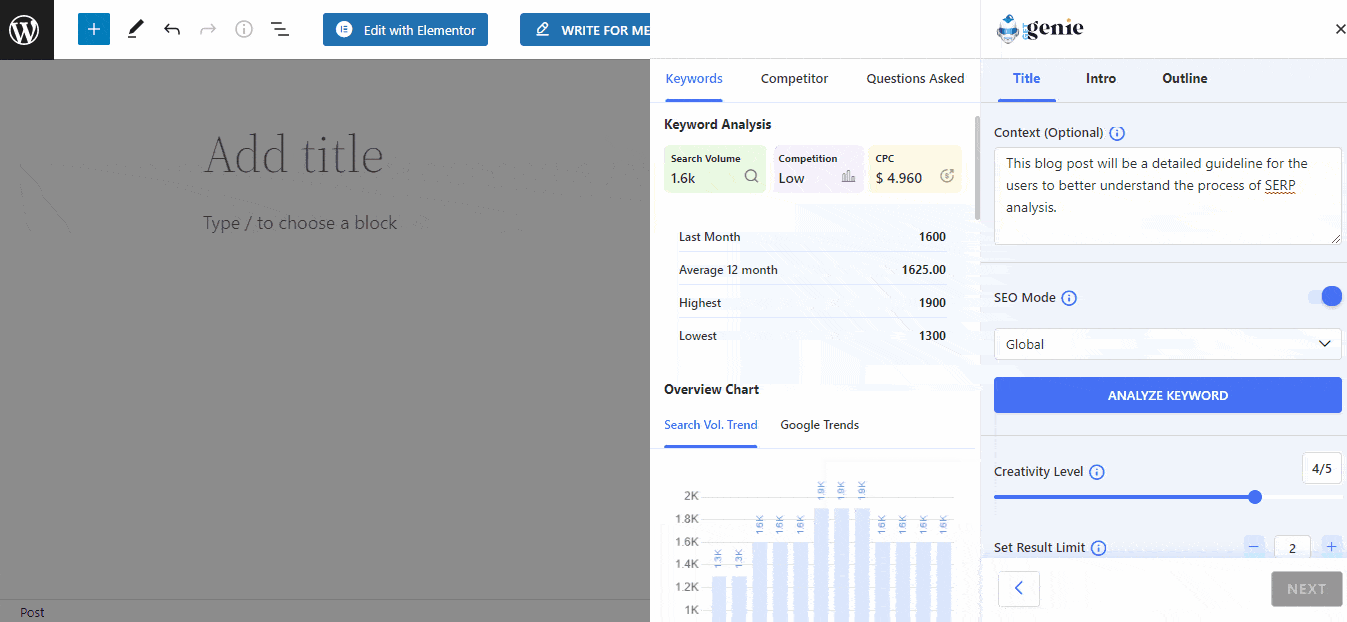 Now from these data, you can check competitors' ranking headings, content under each heading, number of words, number of images, and more. You can even expand the headings to see what they are covering under the headings.
Finally, go to the questions asked tab so that you can find some potential information to optimize your content for featured snippets.
How to make your content outline from the SERP analysis?
Once you get the SERP data about competitors' ranking with the help of Ai writing assistant GetGenie, you are ready to build your content outline. The good thing is, you don't have to do anything manually. Everything is available inside the GetGenie AI tool's dashboard.
You can replicate your competitors' content outline or you can build a custom one from your researched data.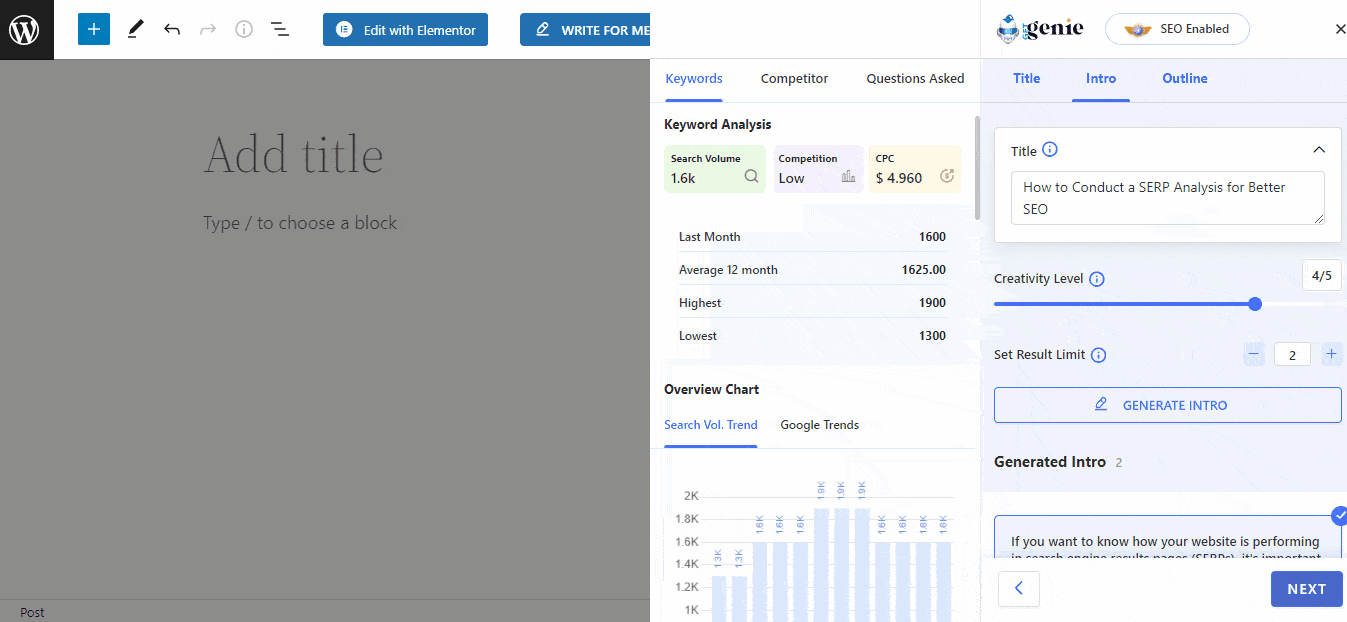 To replicate a competitor's outline, you can just click on the data and select all the headings. For a custom one, go through the researched data one by one.
Then, check the content under the headings and finally make the outline. You can manually include headings as well.
Alternative Method: SERP Analysis on GetGenie's Playground
What if you're not a WordPress user? Well, no need to worry! GetGenie Ai also have a SaaS version with all features and functionalities for SERP analysis with competitors ranking data.

To perform search engine optimization through the GetGenie Ai SaaS version, user interface and procedures are almost the same. You don't need to install WordPress plugin, instead you need to navigate to its playground.
👉 Check out this documentation for step-by-step guide to navigate the GetGenie Ai playground.
After that, you can perform SERP analysis as like the above process of WordPress interface. You can fetch competitors' data and find out the ranking, total word count, headings, number of images, and more.
Besides, you can add any heading into your outline and generate content with the one-click blog generation feature of GetGenie Ai.
Tools you can use for SERP ranking analysis
For the primary research and check SERP competition, you should use the GetGenie AI writing assistant. In the next step, if you want to check some additional information, you can use tools like SEMrush and Ahrefs.
These two tools can give you additional information for the keywords. For instance, you can check who is ranking for what keywords and group the keywords. I would suggest using these tools when you are updating the existing content. 

Frequently asked questions (FAQs)
If you have some additional queries regarding SERP analysis, go through the following questions and answers.
What is the purpose of SERP analysis?
The primary goal of SERP analysis is to find out what competitors are writing in their content. Once you know that data, you can easily know what you should cover in your content to beat your competitors.
What is the difference between SEO and SERP analysis?
SEO analysis includes lots of things like the number of backlinks, structured data, the technical part of the content, and more. While SERP analysis includes the number of words in the content, topics covered, headings, and type of details.
How can I improve SERP?
You can always improve the SERP by going through the details of the content. It won't take much effort to improve if you have the right tools on hand.
How do I rank high in SERP?
There are hundreds of ranking factors to rank better on the SERP. The interesting thing is, if you are using the GetGenie writing assistant, your content will be optimized for most of the factors. But there are some basic things you should always remember — better content, regular updates, internal linking, external linking, etc.
Wrapping up
Finally, now you know why you should perform a SERP analysis and how it helps to get better content. Get started with the GetGenie AI writing assistant and do everything with a few clicks. You can start for free.