How to Get Over Writer's Block with Ai Assistants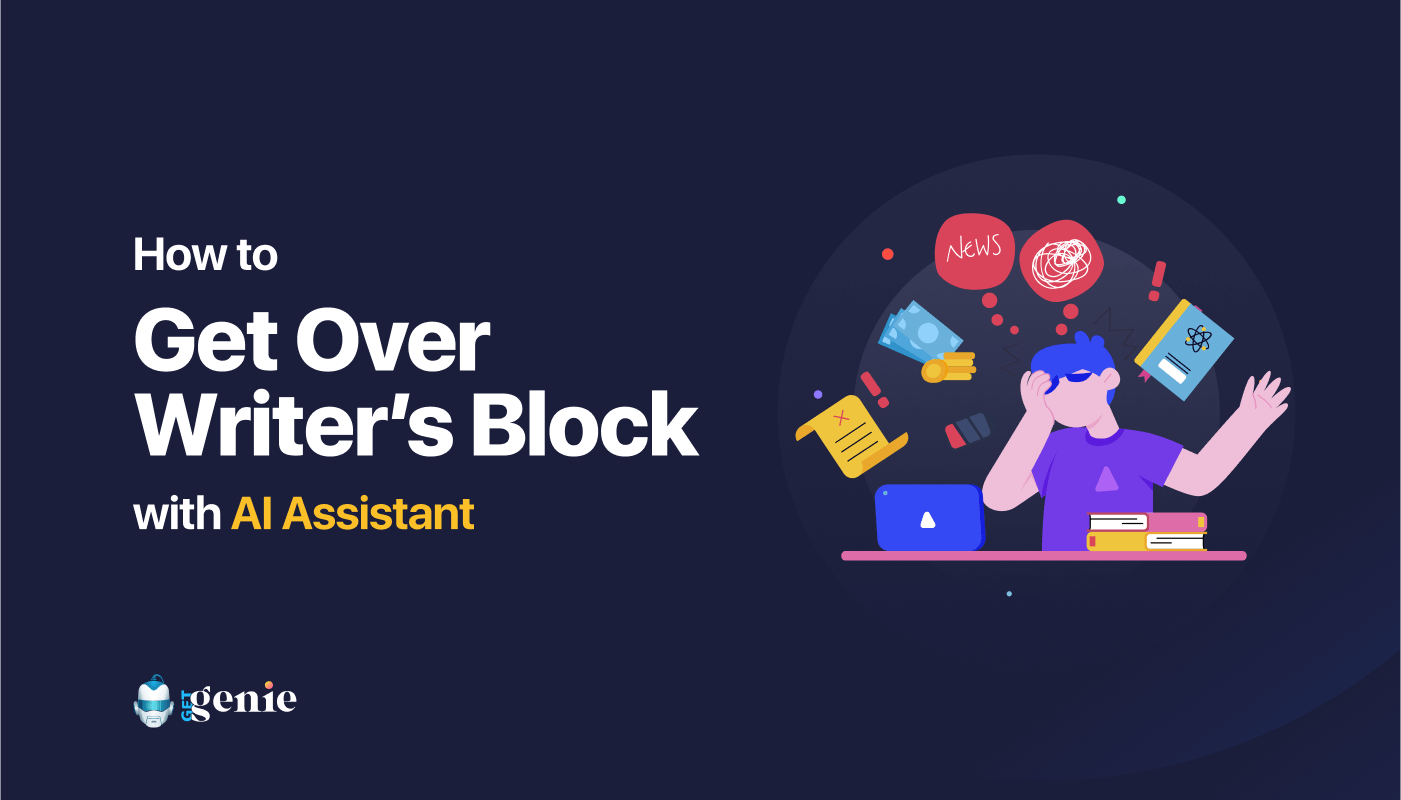 Writing is always fun and provides you with the chance to explore. These days due to the advent of the Internet, the opportunities for exploration have further risen. Despite having access to voluminous resources, it's common for writers to encounter writer's block.
At times, the writers experience a situation where they are out of words. It's a psychological inhibition deterring them to think about ideas and proceed with their writing piece. This is exactly what is writer's block. Even the best of writers undergo this mental state in different phases of their writing. So, how to get over writer's block?
Luckily, AI assistants can help you to overcome this mental state. AI content assistants can not only pull together relevant content info for you but also get your creative writing juice flowing. No matter whether you are writing website content, social media posts, or email copies, AI assistants can help you get rid of writer's block.
This write-up will deal with writer's block at length covering right from the causes of writer's block and the ways to get over it. Let's get rolling…
Reasons for Writer's Block:
Different writers experience writer's block for different reasons. And it's a known fact that no two writers are the same and identical. After interacting with a bunch of writers, I have gathered together some common causes of writer's block. Let's check them out —
Overthinking to Outrival Peers:
It's a common tendency of writers to overthink while writing a content piece. This tendency comes from the urge to write standout content from peers. Getting subdued under peer pressure, they start complicating simple matters and fail to craft the right sentences.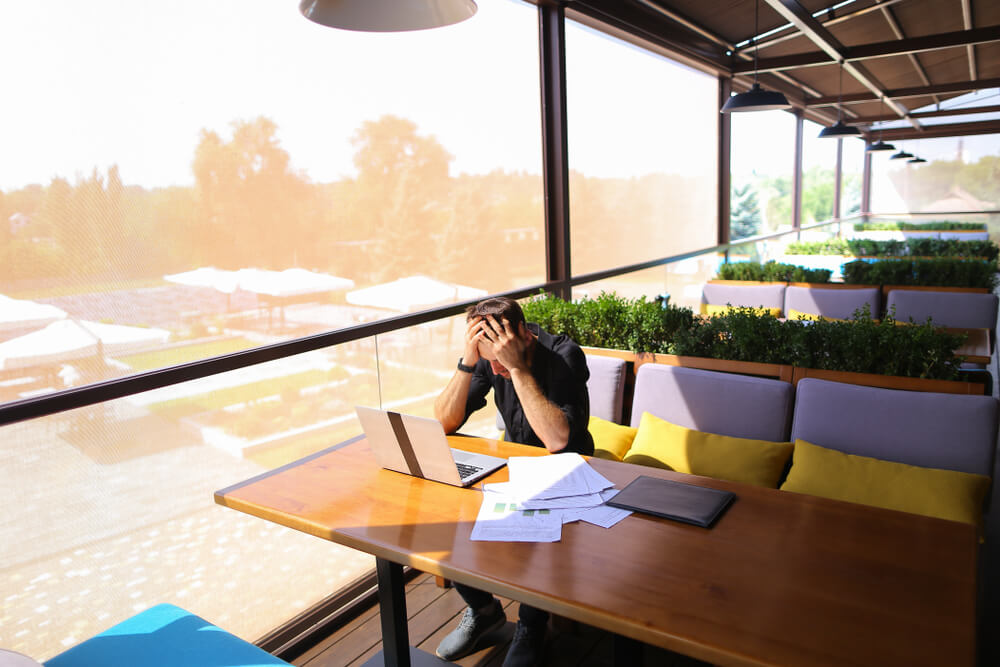 The Urge to Become a Perfectionist:
Having the drive to become a perfectionist is appreciable no matter what the field is. In writing, if your aim is to deliver an immaculate piece of content with zero error, anyone would complement this approach. But what you must focus on is that your drive for perfectionism shouldn't get the better of you.
Why do I say that? Many writers are prone to writing perfect words, perfect sentences, and perfect paragraphs right at the get-go. This is a problematic mindset as it's impossible or at least tough to write content or copy without slipping up at least once.
They fail to realize writing is an iterative process that encompasses multiple steps before producing final content. Proofreading, editing, formatting, and then bringing out the best content, all are parts of writing. That's why a perfectionist mindset from scratch takes away writers' ability to nail writing.
Fear and Insecurity:
Fear or phobia is another sentiment that works strongly in writing. Many writers after writing a sentence remain uncertain about their sentence's accuracy. They suffer from fear and anxiety if their sentence has been written with the optimum quality.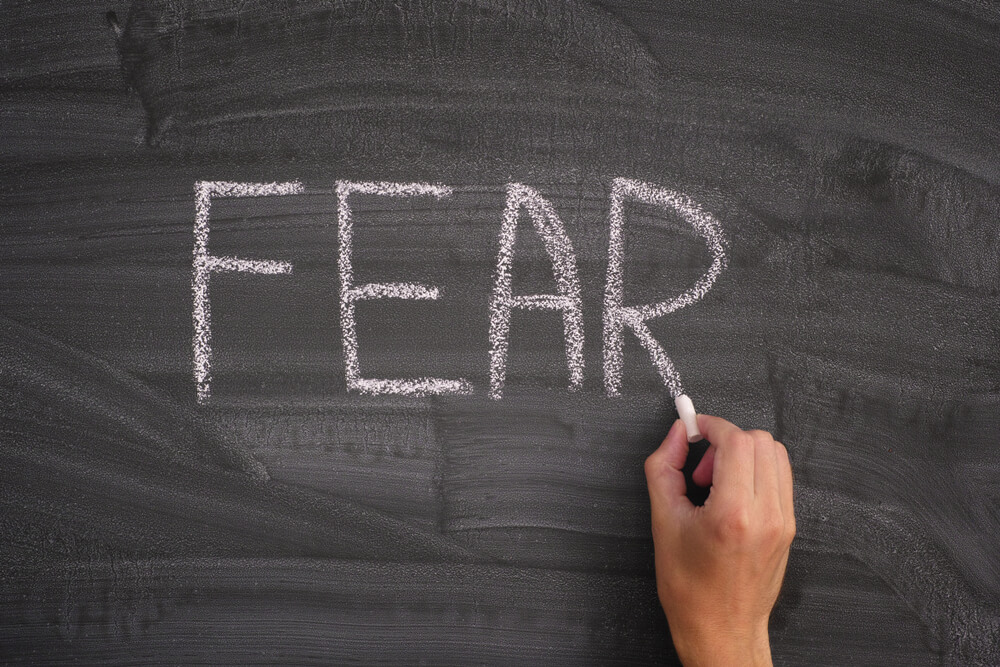 This fear and uncertainty lead to writers going out of words as they get befogged whether they are on track. Here comes the fork in the road! This is where you as a writer have to find a way, to either overcome writer's block or get stuck in writer's block. And I am sure you would opt for the former.
The Stress of Meeting Deadlines:
When you are working as a professional content writer, meeting the deadline is key. No matter whether you freelance or work for a company, there will always be pressure to meet the deadline. And this pressure often becomes a hurdle to the way of thinking creatively.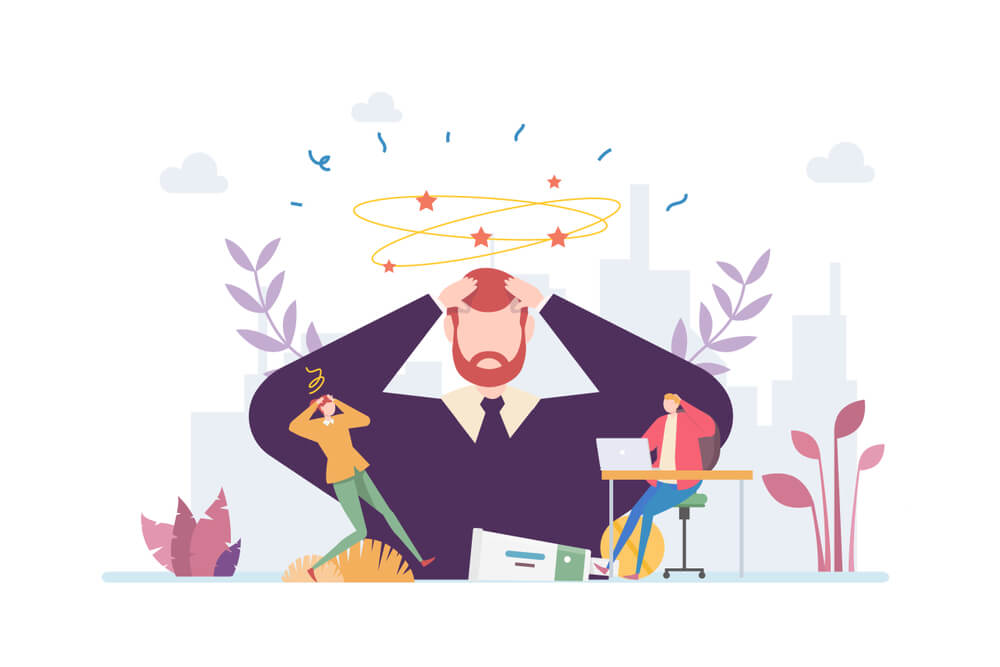 When you are nearing the deadline with a lot on your plate, you are likely to mess up your writing. Even the simplest idea wouldn't come to your mind. Such a situation is surely a test for writers which they have to deal with intellectually.
Losing Concentration:
Writing is a kind of task that requires writers to stay focused. But sometimes, things aren't smooth enough that writers can continue to hold their concentration. Surrounding noise, ambient gossip, phone ringing, text pinging, incoming notifications, etc. are likely to take away their focus.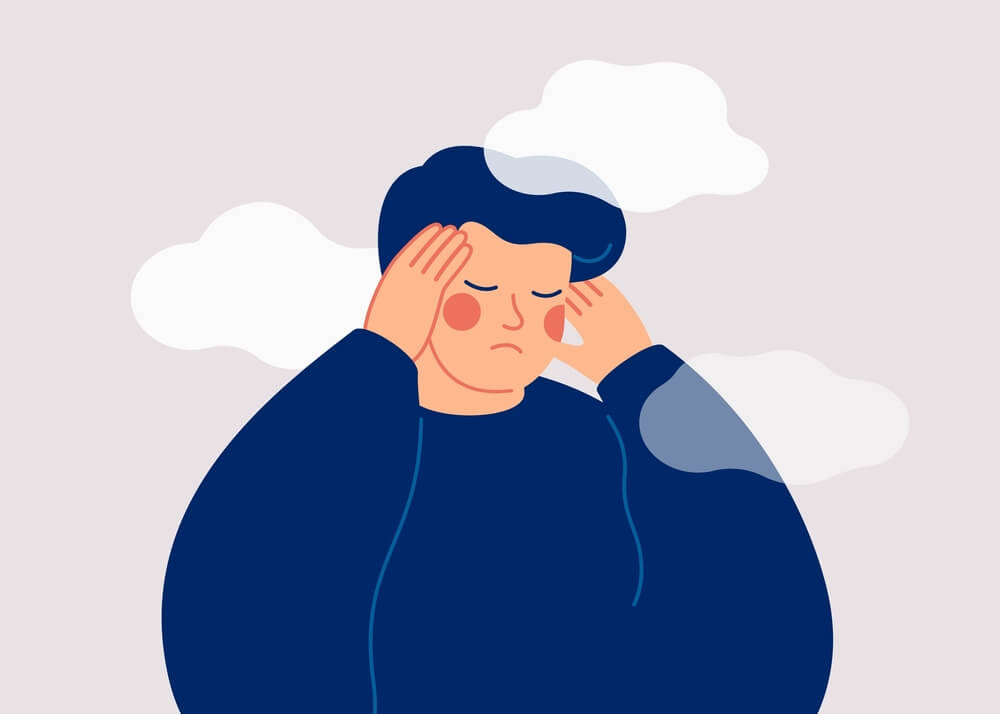 Not just these ambient happenings, concentration can be broken without any reason too. Maybe, you have sat on your chair and are fully geared up to write but you may feel like you are unable to concentrate. Your mind is miles away focusing on scores of other tasks.
Naturally, when you are thinking about something other than writing at the time of writing, you will fail to generate words and sentences to nail your writing.
Negative Feedback:
You are writing a piece of content and it's very likely that certain quarters in your surroundings would throw negative feedback. That's one of the reasons for the cause of writer's block. Yeah, mark my word! Negative comments on your writing can put you on the back foot in no time.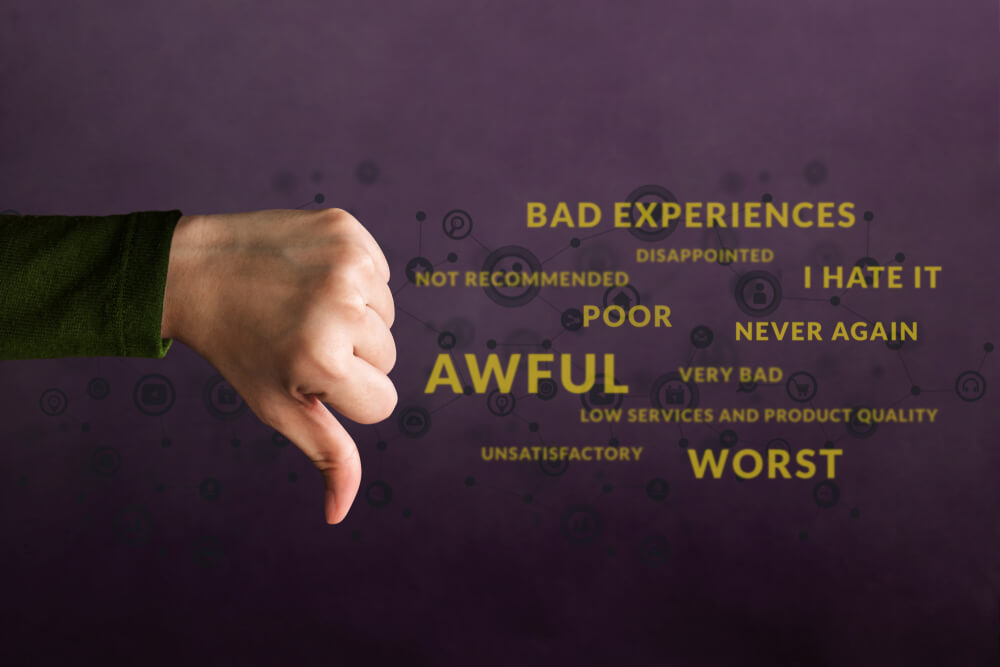 Even if ideas are revolving around your mind at that moment, you won't be able to pluck the courage to proceed with writing. Therefore, as a writer, you have to psychologically groom yourself to stay strong against criticism.
Get over Writer's Block with AI Assistants:
Now, it's time to dive deep into the solution to get over writer's block. AI content assistants can help you in that case. The best part of making use of AI assistants to overcome writer's block is they can deliver you scintillating output.
Now, you must be eager to know how AI assistants aid writers to get rid of writer's block, right? Well, let me elaborate-
Let's say you have opened your laptop for freewriting. You are done with exploring your mind. You have also finished brainstorming. And finally, you have kicked off writing after gathering your thoughts. While your writing is in progress, you will abruptly land into a state of finding no word to write.
Maybe, you have finished 1 or 2 paragraphs and then you got stuck. This is where AI assistants will come to the rescue.
But remember to leverage a first-grade AI assistant or else you won't derive the anticipated outcome. GetGenie, a top-notch AI content assistant can be a perfect ally to help you get over writer's block.
With GetGenie, you can generate new paragraphs related to your topic. All you have to do is just provide a keyword on the point you want to write next paragraph. After that, it's done and dusted! Your new paragraph will show up in no time. This is how you can create new pieces of content and overcome writer's block.
Let me put forth one more example for better understanding. Let's say you have decided to write on a specific topic titled "10 Growth Hacking Strategies". Your topic's title reflects that it would be an informative and descriptive write-up.
But you are struggling to find a way to start the write-up. That means you are stuck by writer's block. But no worries! GetGenie is there to assist you. Just input your focus keyword "growth hacking strategies" on the specified field.
With that, your topic's title will show up. Then, if you proceed, the intro of your write-up will show up straight away. This is how you can get rid of writer's block with ease. At the same time, you can save time without being wasted.
Perks of Deploying AI Assistants in Writing:
Based on the above outline, what's your take on leveraging AI assistants like GetGenie? It's splendid, right? When a peachy AI assistant like GetGenie can produce so many wonders for you, it's worth taking advantage of it.
Let me list out some of the killer advantages of availing AI assistants in writing-
The first one definitely is getting over writer's block (Already discussed)
Widens and unlocks the brain
Lightens up the mental stress
Saves a substantial amount of time
Lets you focus on other core activities

Closing Notes:
Writing is an activity that requires mental labor whether it's a blog post or any other short form of writing. You may gather data from different sources but eventually, you have to explore your mind to compile the final text. That's why writer's block will always appear as a hurdle. But you can't let this hurdle get the better of you.
To help you out, I have put up this small effort of writing the post clarifying how a premium AI assistant like GetGenie can be your ally. The AI writing tool has the mojo to get you out of this writer's block trouble with its smashing features like a one-click blog generator.
So, are you ready to smoothen your writing job with the help of AI assistants? Take advantage of GetGenie, overcome writer's block, and yield frictionless writing in no time!