How to Generate Instagram Captions with AI in a Snap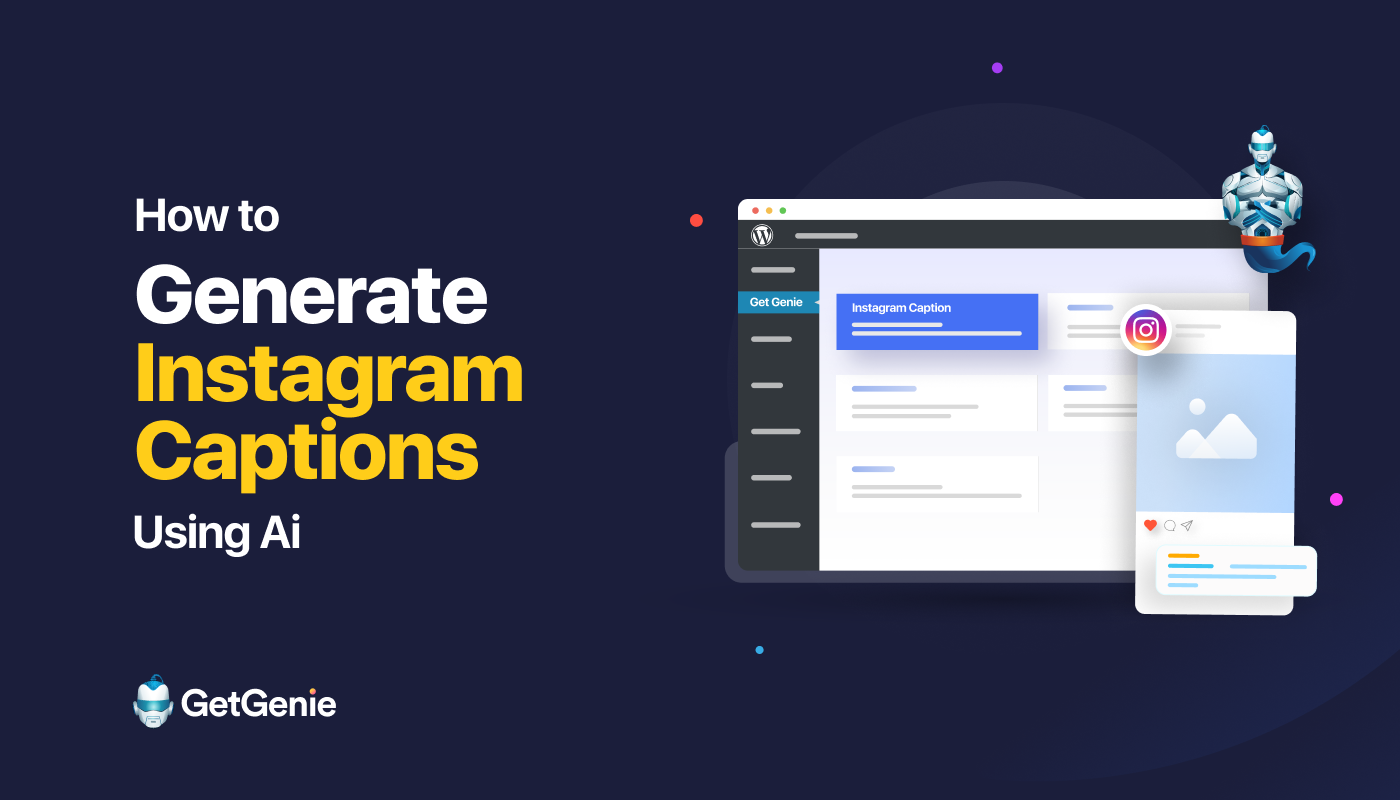 Writing a one-off Instagram caption isn't a big deal for many people. But when you are running a business, you have to write a series of eye-catching Instagram captions regularly for marketing purposes. Your social media professionals can write them, no doubt!
But there is another way that can expedite your all-important Instagram caption writing task. Wondering how? Generate Instagram captions with AI! Yeah, the perk of availing AI tools to generate Instagram captions is that you can expedite the whole process besides generating riveting captions.
But there is a catch! You can't go for any Instagram caption generator available online. You need to carry out proper research before picking a top-notch Ai Instagram caption generator.
In this write-up, I will walk you through how to generate Instagram captions with an AI tool. Without further ado, let's jump to the point straightaway —
Why Generate Instagram Captions with AI:
You can notch up a myriad of perks by adopting AI tools to generate Instagram captions. No matter whether you intend to generate commercial or non-commercial Instagram captions, AI can extend its helping hand.
Let's have a glimpse at some of the core reasons to pick AI for generating Instagram captions —
Generates absorbing Instagram captions on any topic
Get multiple captions on the same topic from peachy AI Instagram caption generators
Provides you with multiple unique caption ideas on the same topic using this Ai for Instagram captions
Top-notch AI tools can create Instagram captions in multiple languages
Able to generate bulk Instagram captions in a short time
Maintains perfection in grammar, spelling, and punctuation of captions
Set the tone and creativity level in a premium AI Instagram caption generators
How to Generate Instagram Captions with AI:
Oodles of AI Instagram caption generators exist through which you can generate Instagram captions. But most of the Ai IG caption generators aren't worth considering! Either these Ai Insta caption generators will generate dull captions or they will lack useful features. Some of the Ai caption generators for Instagram may not even get bang for your buck!
One of the few high-quality AI Instagram generators that can work for you is GetGenie. In this write-up, I will walk you through how to generate intriguing Instagram captions with GetGenie effortlessly. I picked GetGenie as it is feature-rich, affordable, and also a stellar and best Instagram caption generator.
Visit your WordPress Dashboard and Install GetGenie, the best Instagram Caption Generator:
Right at the beginning, you need to log into your WP website admin panel. Once you are there, you need to install GetGenie. For that, navigate to "Plugins" from the dashboard and click "Add New" thereafter.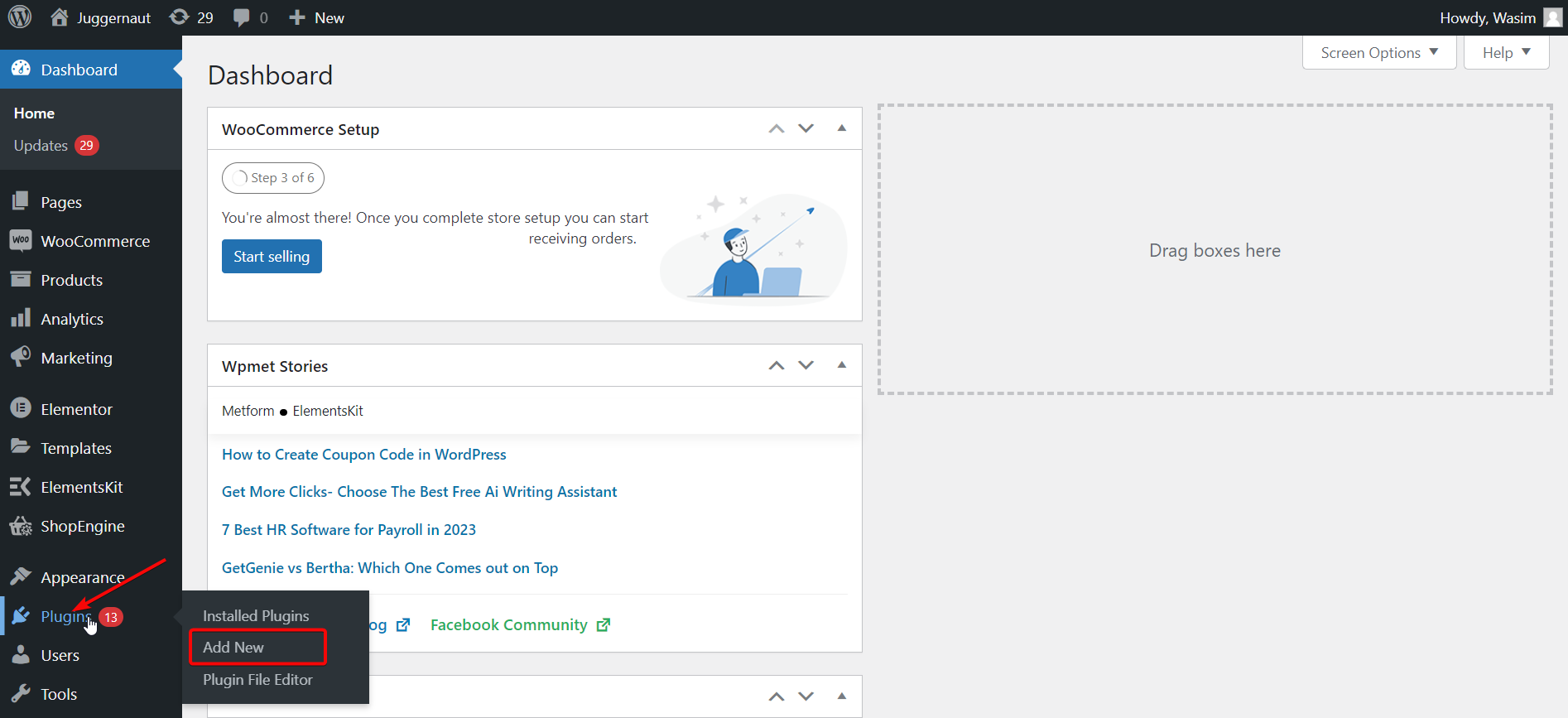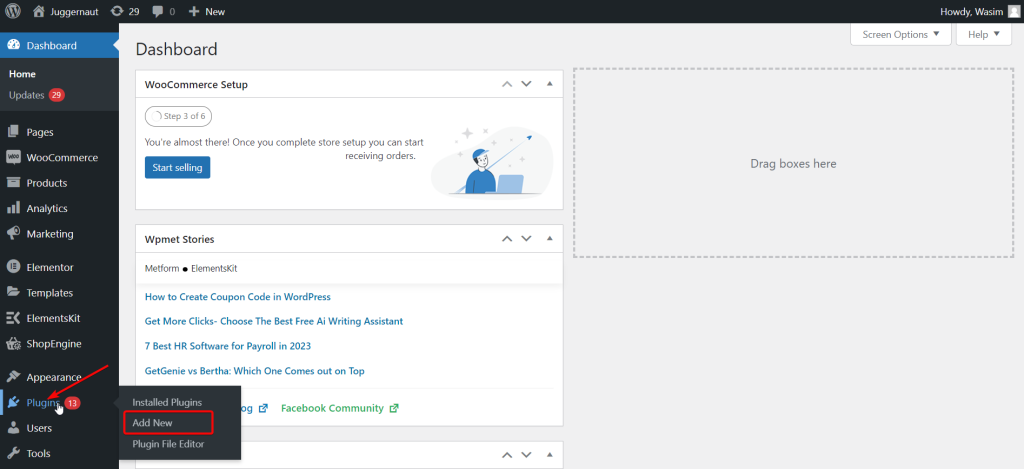 Then, you can install GetGenie, an Ai caption generator for Instagram, either by searching for it in the search bar or by uploading the downloaded .zip file. After the installation process is complete, make sure to hit the "Activate" button to make GetGenie or Ai Insta caption generator active.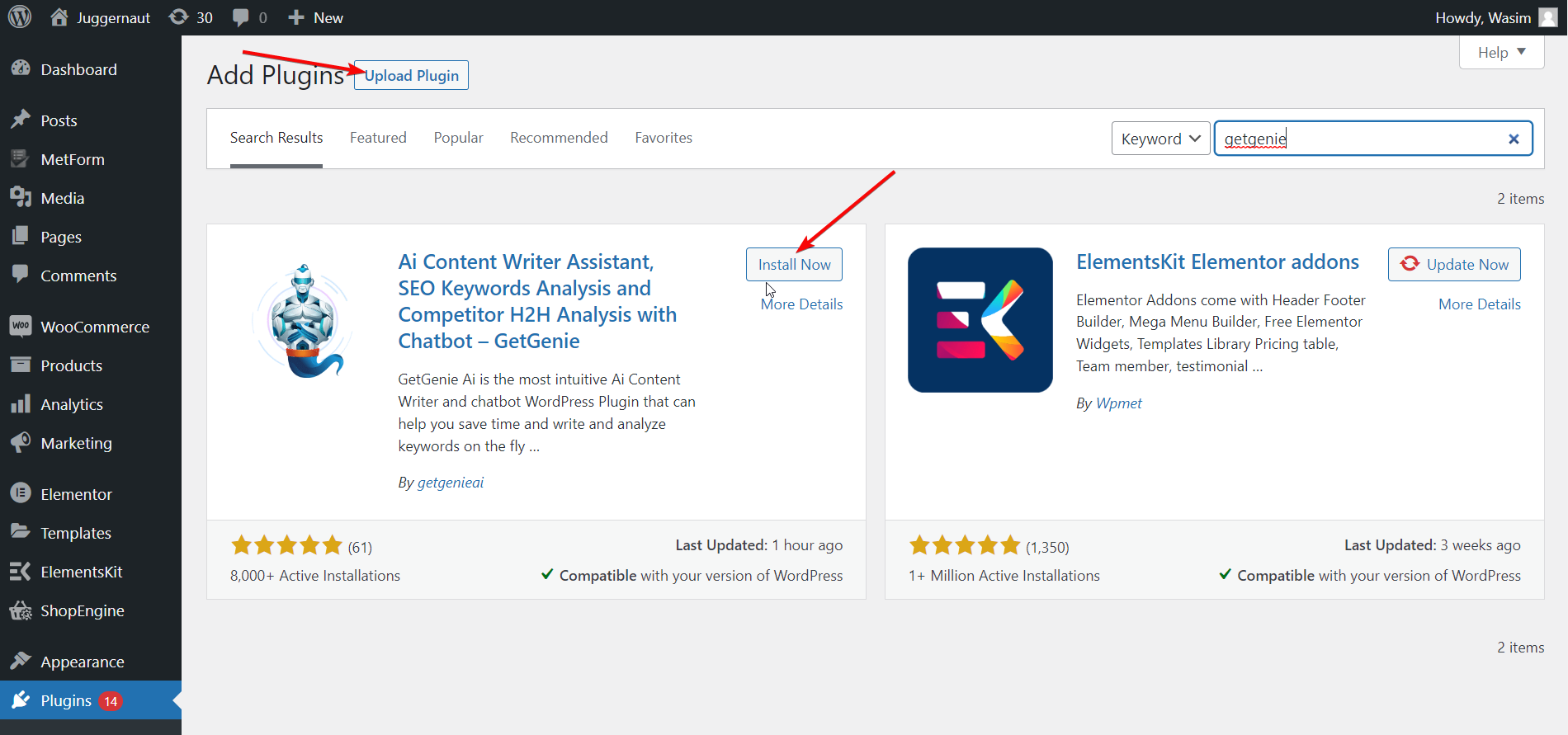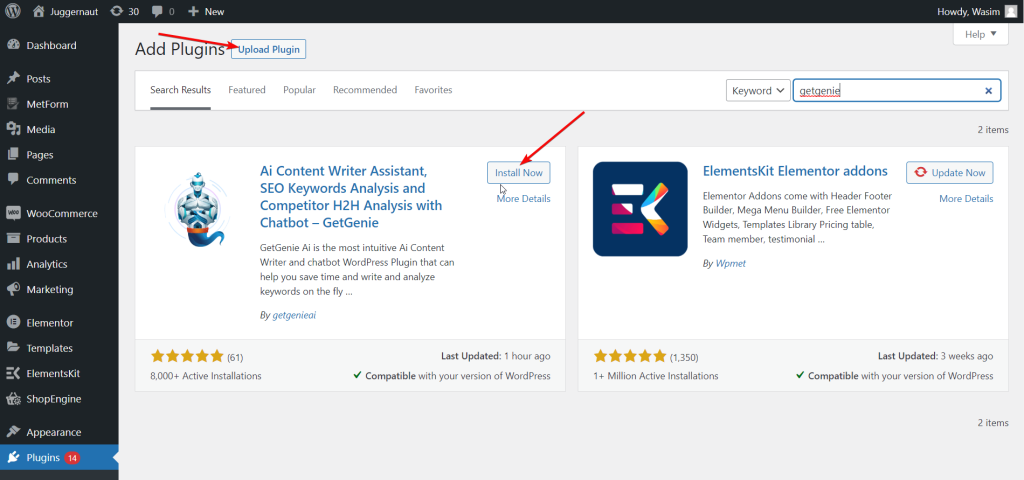 Choose Instagram Captions Template from GetGenie:
Now, navigate to GetGenie from the dashboard and scroll down to find the "Instagram Caption" template. Then, click the "Instagram Caption" template.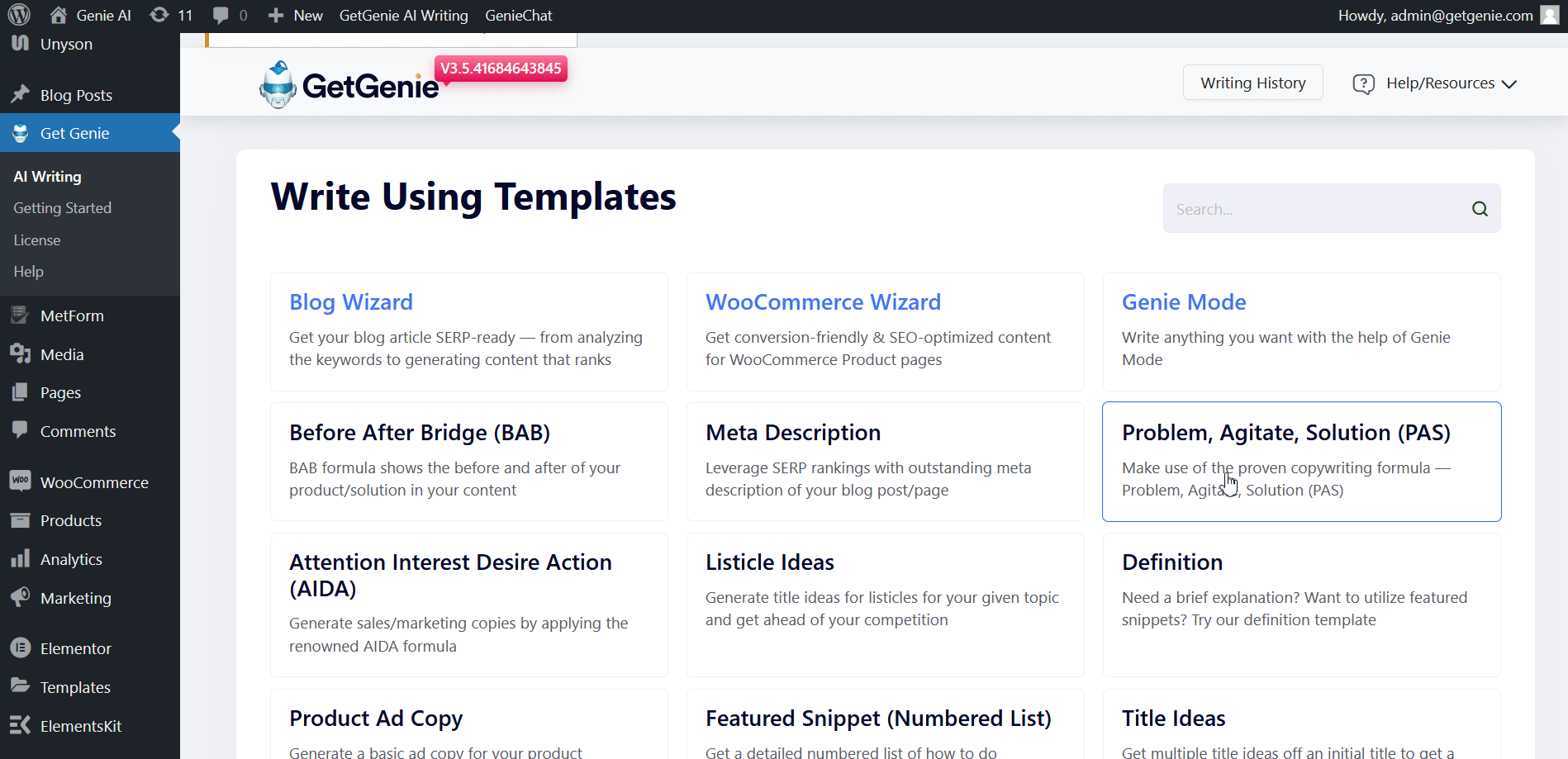 View the Ai Instagram Caption Template's UI:
Immediately after that, you will move to the user interface of GetGenie's Instagram Caption template. Take a look at all the elements of the Instagram Caption template. The template encompasses the following elements —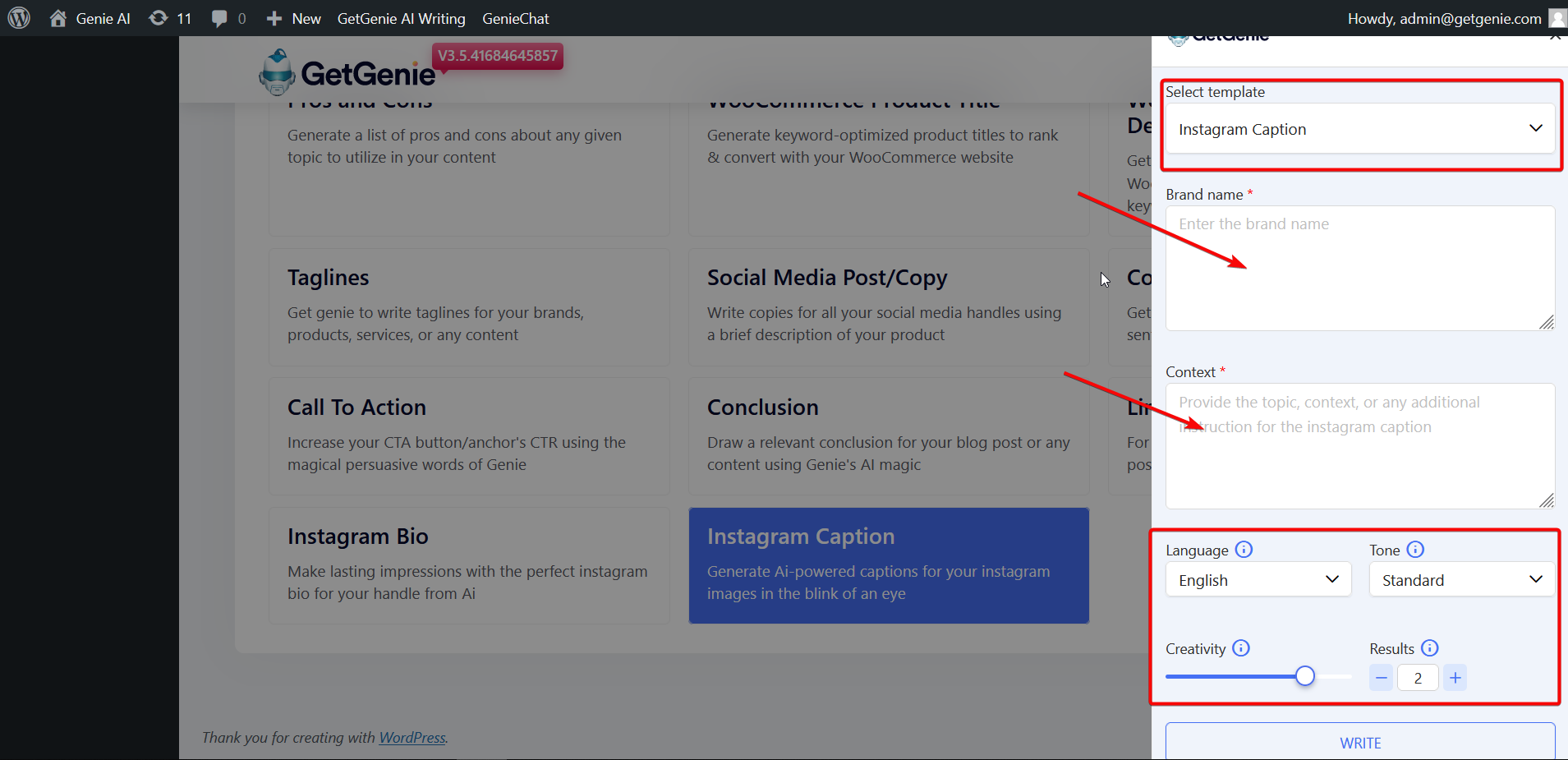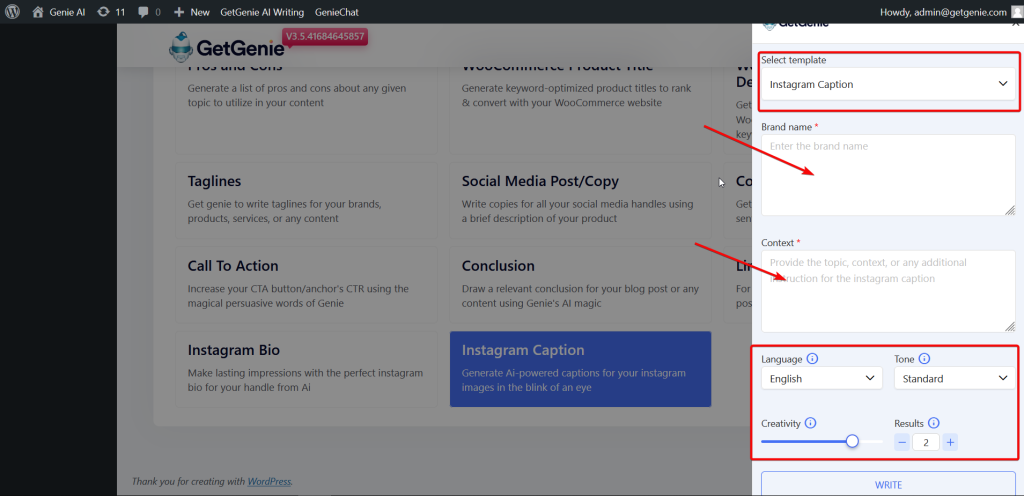 Select Template
Brand
Context
Language
Tone
Creativity
Results
Generate Your Instagram Caption:
Now, it's time for action! Input your brand name and a context with the necessary details mandatorily. Additionally, set the other parameters. Once you are done with everything, hit the "Write" button for generating captions for Instagram posts. GetGenie will take a few seconds and generate absorbing Instagram captions for you.
Of course, the language, tone, creativity, and results will depend on your settings which will generate captions for Instagram bios. For example, if you set "2" for Results, two Instagram captions will show up. Finally, click the Instagram caption that catches your fancy and it will be copied automatically.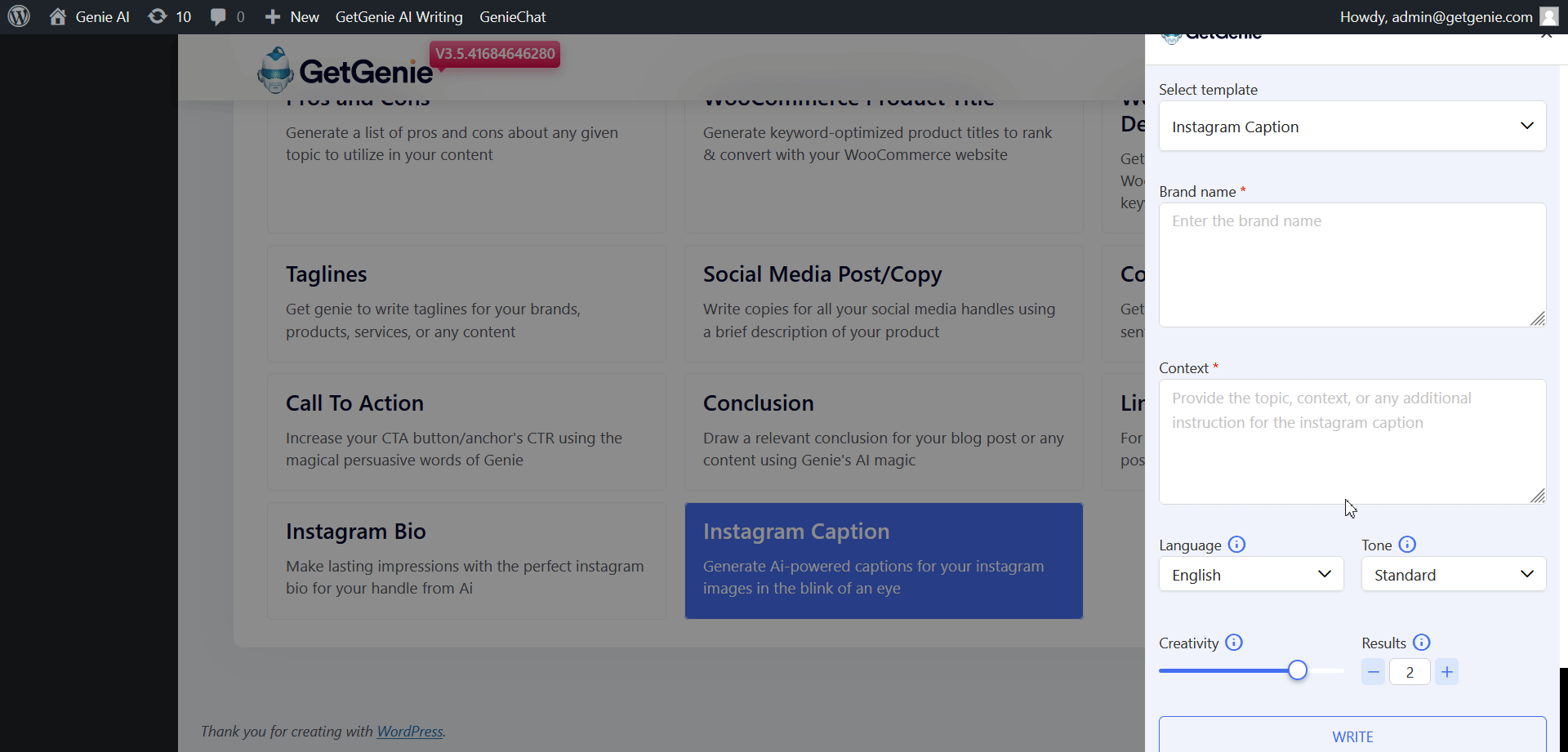 Moreover, GetGenie also allows you to generate Instagram captions using its SAAS interface. To do that, log in to GetGenie with your username and password.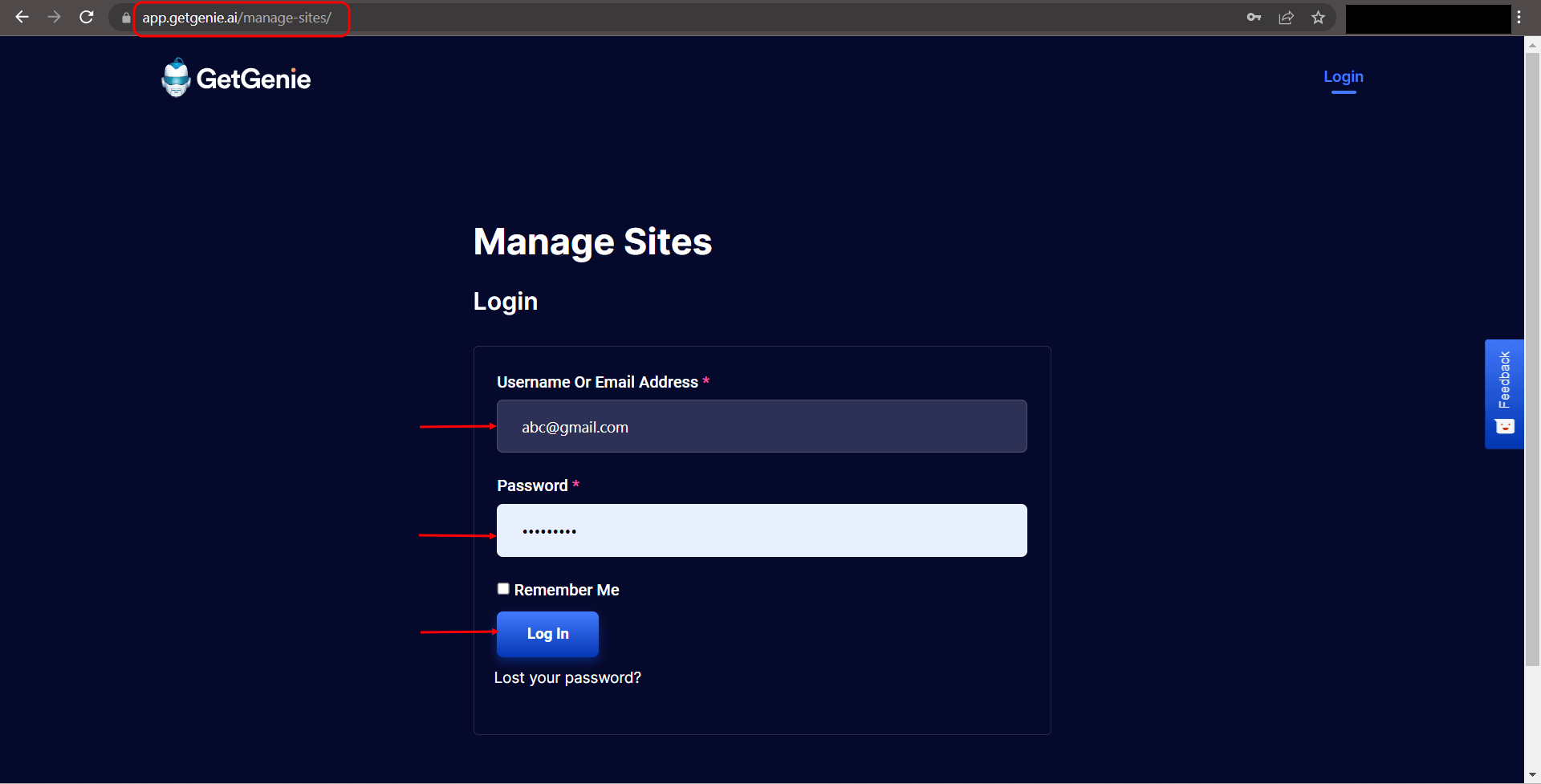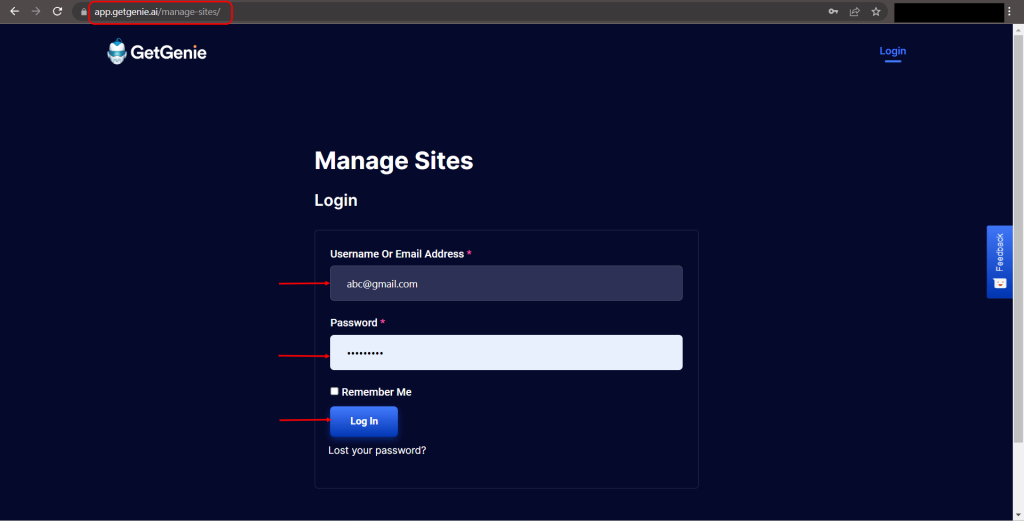 After login, go to the PlayGround tab which will redirect you to the SAAS interface of GetGenie.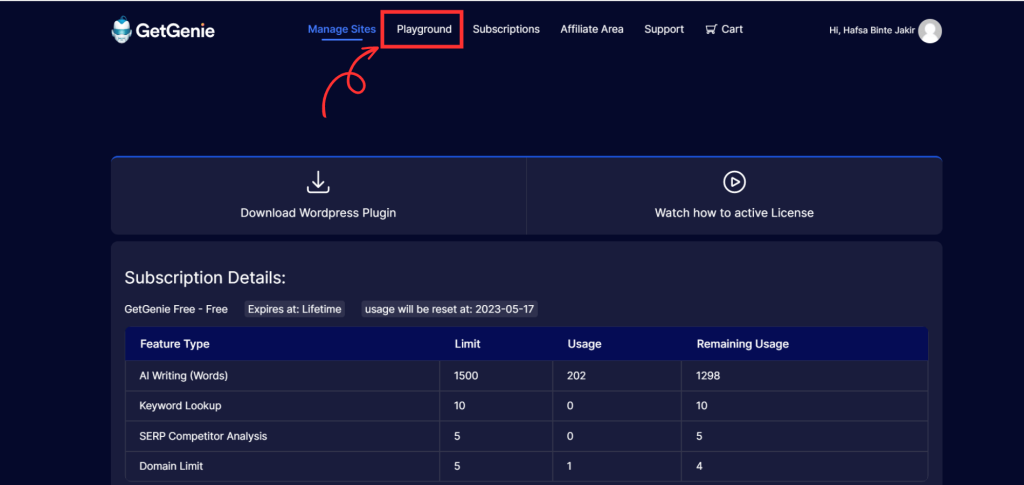 Now, add new documentation to generate Ai Insta captions.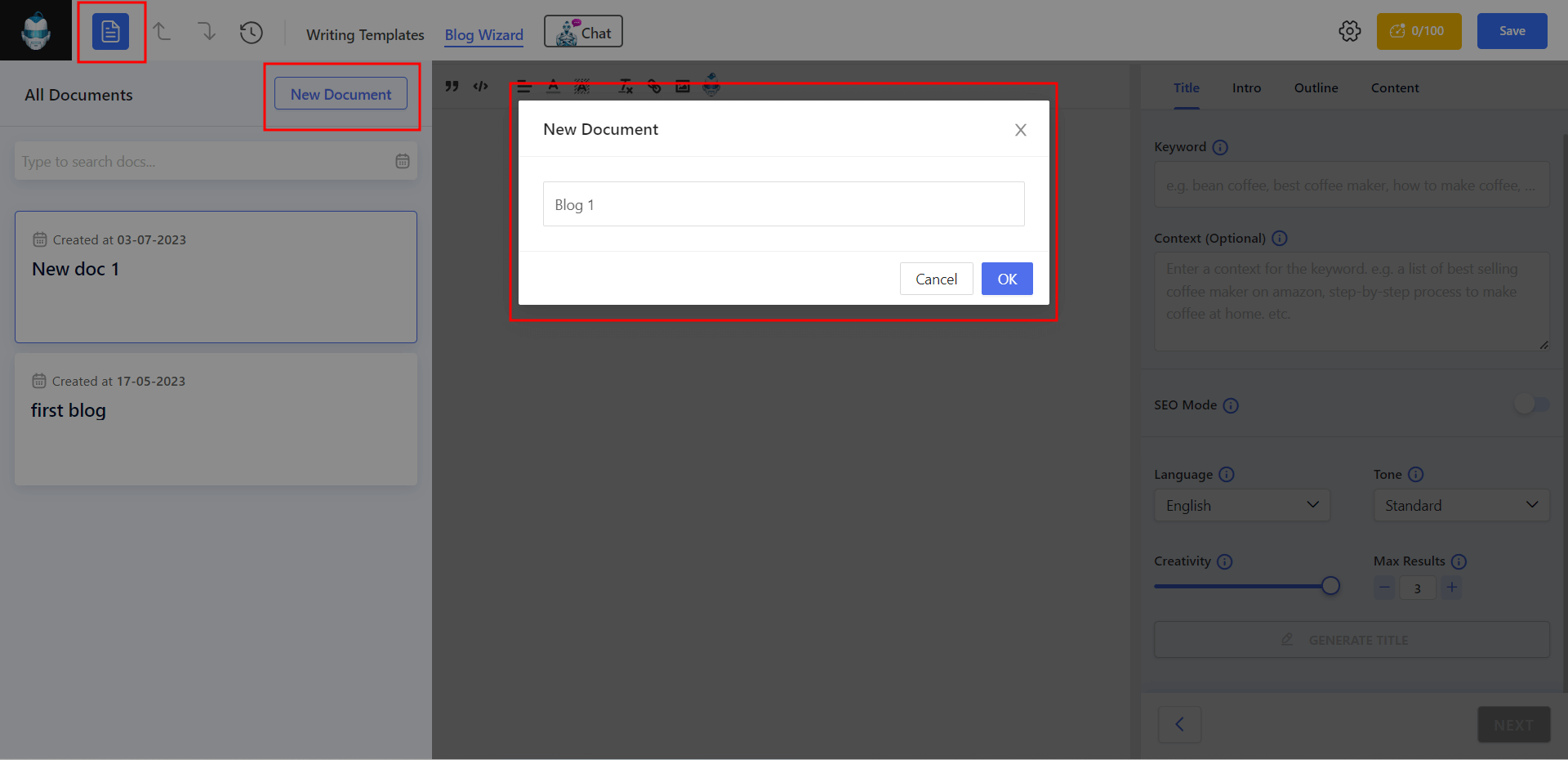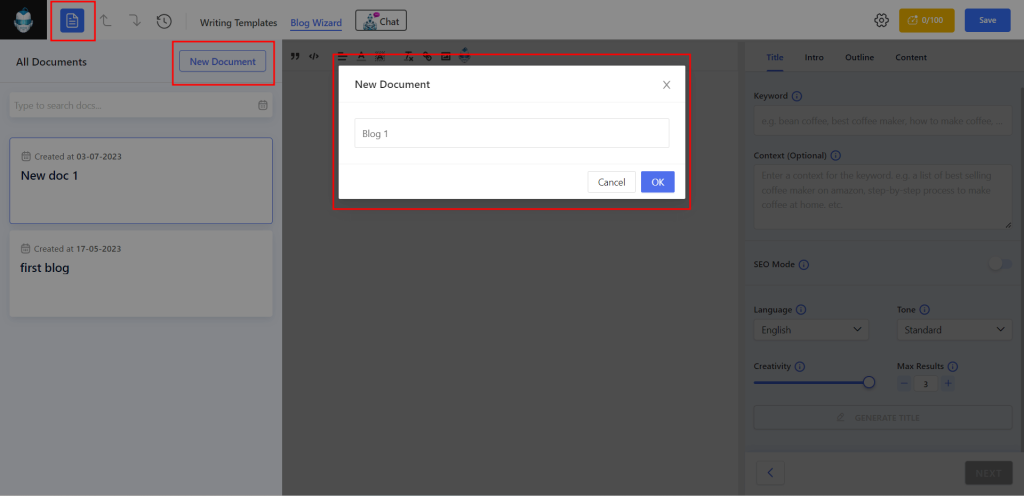 This will redirect you to GetGenie's Webview where you find the Instagram caption template for generating engaging captions. Thus, you can generate Instagram captions both on WordPress and SAAS interfaces.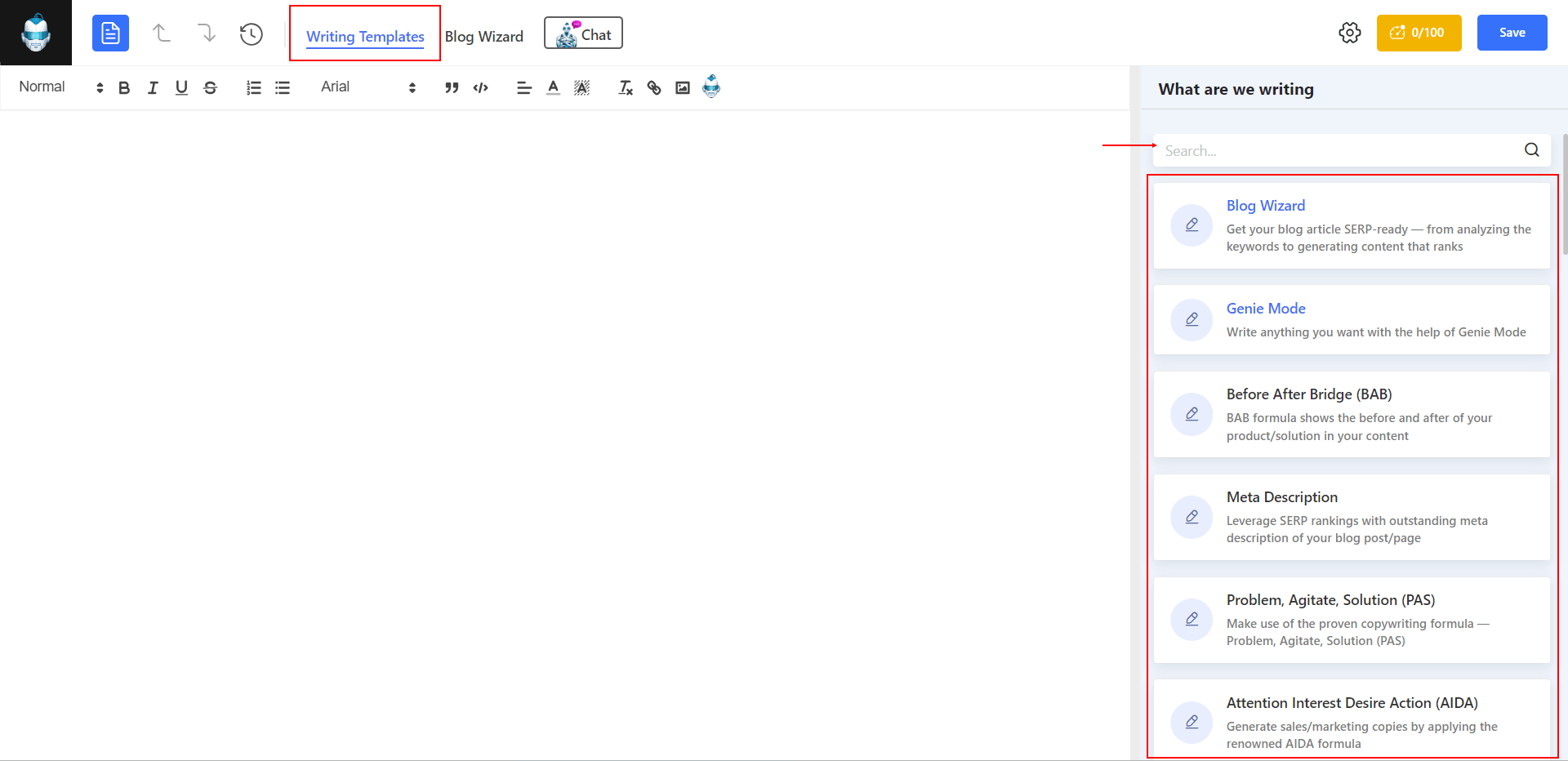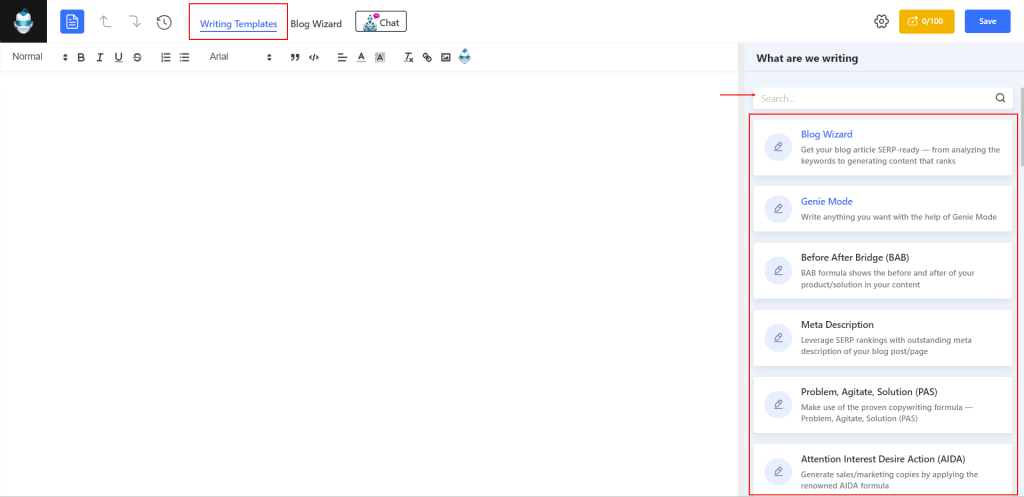 Now, you have the full liberty to leverage the Instagram caption in your Instagram profile and promote your business. This is how you can keep generating Instagram captions for your business as per your requirements.
Final Notes:
The emergence of AI has made the world a global village, hasn't it? From long-haul travel to mass communication, things have gotten easier as well as faster than ever. The impact of AI on Instagram captions has landed on global business as well.
No matter whether it's marketing, accounting, finance, HR, or any other business function, AI has crept into all of them. And the outcome? Fabulous in one word! AI tools can execute tasks like Instagram caption generation, Instagram bio generation, etc. in a flash.
So, ready to generate Instagram captions with AI tools? With top-rated AI Instagram caption generators like GetGenie, you can not only create engrossing Instagram captions but also get your money's worth!