How to Compress a Long Paragraph to Make It Attractive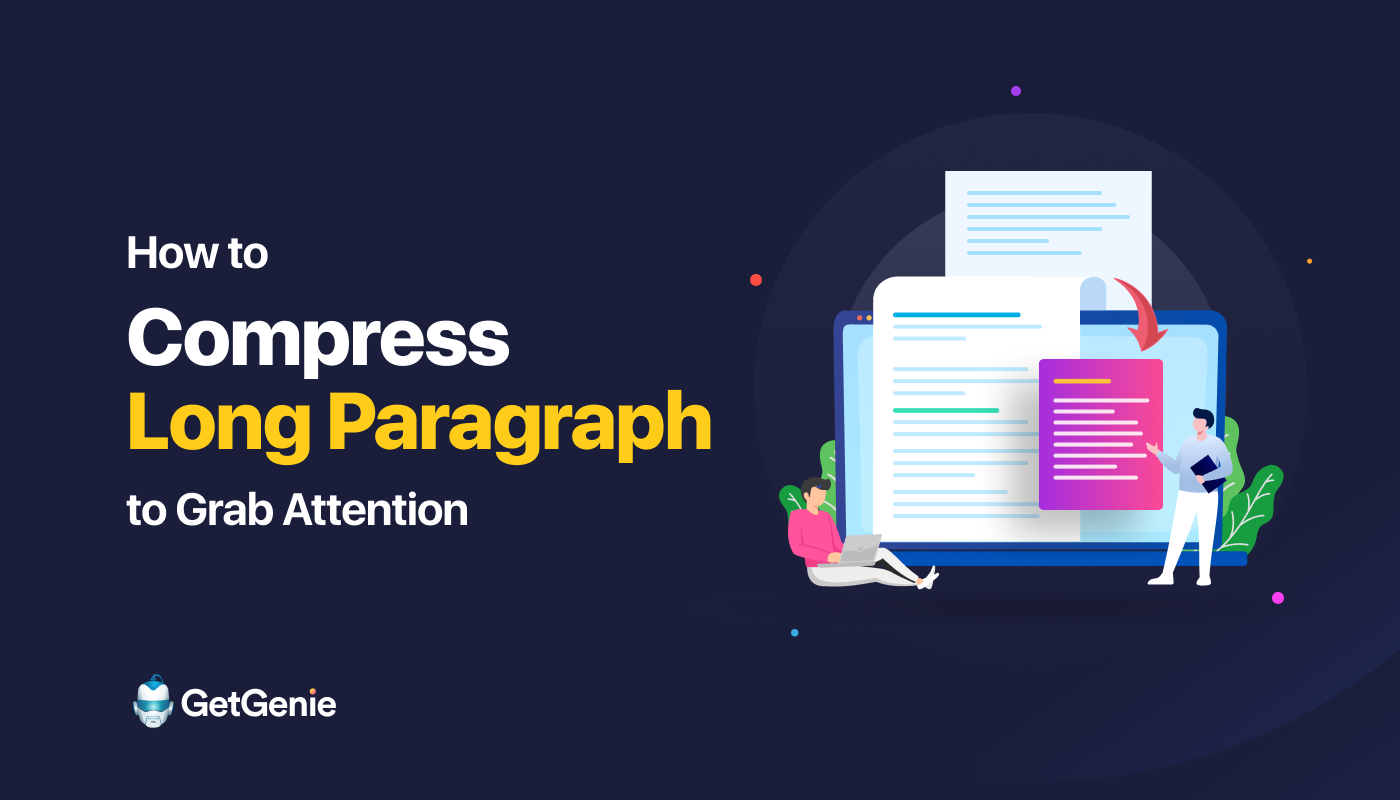 Writing a long paragraph with too many words is not the best way to engage your audience. Therefore, during the editing process, it may be beneficial to condense lengthy paragraphs.
However, reducing a lengthy paragraph presents a few challenges, with the most prevalent being unintentional changes to the paragraph's meaning. Thus, the question arises: how can one compress a long paragraph while maintaining its precise meaning?
This blog post aims to provide a comprehensive answer to this inquiry.
What does compressing a paragraph mean?
Compressing a long paragraph means condensing the sentences while keeping the meaning unchanged. While doing the compression, you need to remember that instead of cutting random words, you need to change the sentence structure.
Paragraph compression should never change any meaning of the overall thing. It is mandatory to choose the wording that gives the same vibe as the original one.
Why do you need to compress long paragraphs?
When a content writer starts writing from scratch, they may have to cover numerous things, resulting in a messy first draft. For instance, they may use long sentences to prove a simple point. The same applies to email copies and other pieces where the writer needs to present a particular idea. In both cases, the paragraphs may be longer than necessary, and some words may not fit the context.
In copies such as email copies and landing pages, there are usually word limits. Writing long paragraphs in these copies is not advisable. To make the copy more effective, the long paragraphs must be shortened.
Compressing long paragraphs makes it easier for readers to understand the writer's message. In blogs, compressed and concise paragraphs improve the readability score. Therefore, compressing long paragraphs can boost audience engagement, make copies more attractive, and generate more leads for your business.
How to compress a long paragraph?
Firstly, identify the long sentences in a paragraph. Next, check for any redundant information and remove it. Then, shorten the length of the long sentences and use phrases that convey the same idea.
Finally, rewrite the content to present a single idea in a paragraph. By writing about a single idea in a paragraph, you will capture the reader's attention more effectively.
Fortunately, you don't have to compress paragraphs manually anymore. With the GetGenie AI writing tool, you can compress paragraphs in a matter of a few clicks.
Simply install GetGenie AI writing assistant on your website, access it via the WordPress dashboard and navigate to the GetGenie plugin.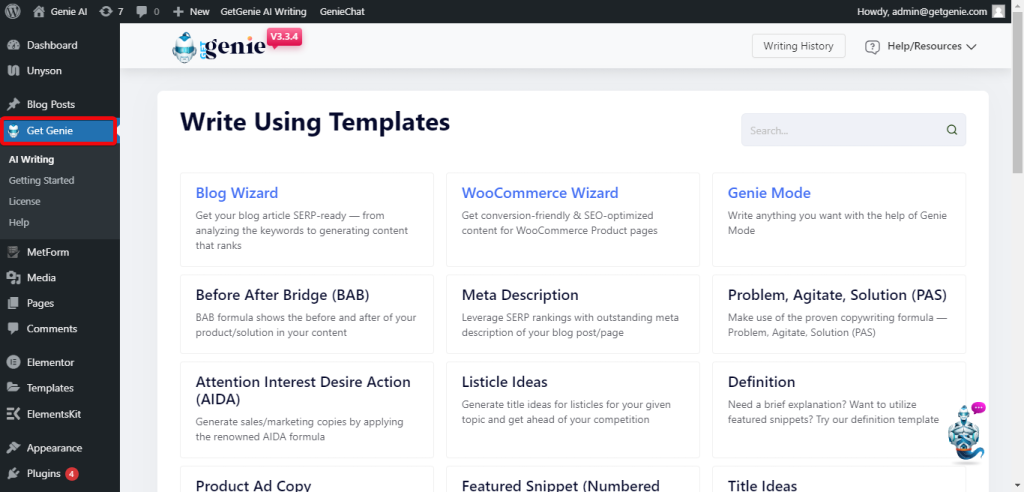 Now from your WordPress dashboard, go to GetGenie and select the Paragraph Compression template. This template is designed specially to compress long paragraphs to make it easy to understand and grab the attention of the readers.
You will see the necessary fields in the template — Paragraph, Language, Tone, and Creativity.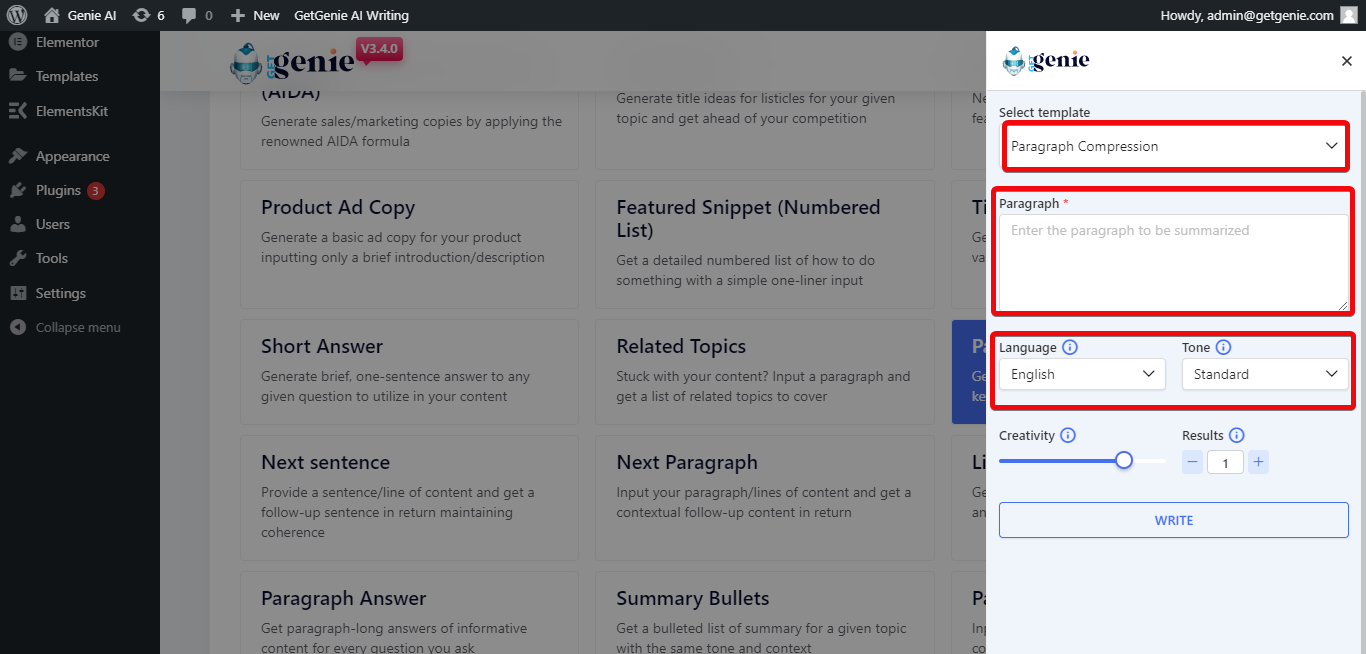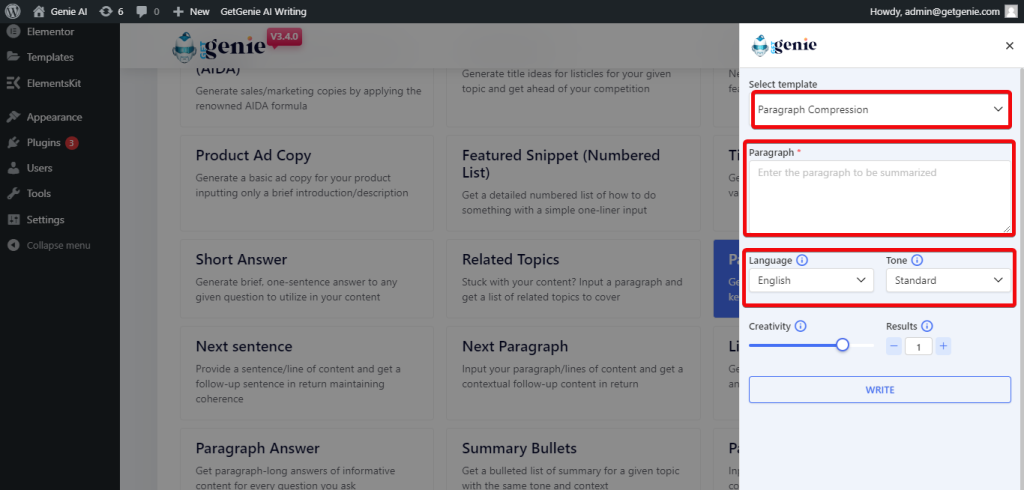 Within the template, input the long paragraph you want to compress and select your preferred language, tone, creativity, and number of results. Then, hit the 'Write' button to receive multiple compressed versions of the original paragraph instantly.
Some additional tips to compress a long paragraph
Identify the main idea and supporting points in the paragraph
Break the long sentences and rewrite it in short sentences
Always try to write in active voice to make it acceptable to the readers
Use transitional phrases or words to connect sentences and ideas
Avoid using complex or technical language that is hard to understand for readers
Wrap up
With the most advanced technology and algorithm, GetGenie AI makes it super easy to compress a paragraph. All you need is the GetGenie AI plugin. Just follow the steps I have described here and you will be done.
The best thing is, GetGenie comes with a wide range of features that you are going to like for sure. This AI tool is not only about compressing paragraphs or rewriting sentences. You can do keyword research, competitor analysis, write content, and rank better with the power of artificial intelligence.