Generating Engaging Intros with AI: How Artificial Intelligence Can Help Your Website Shine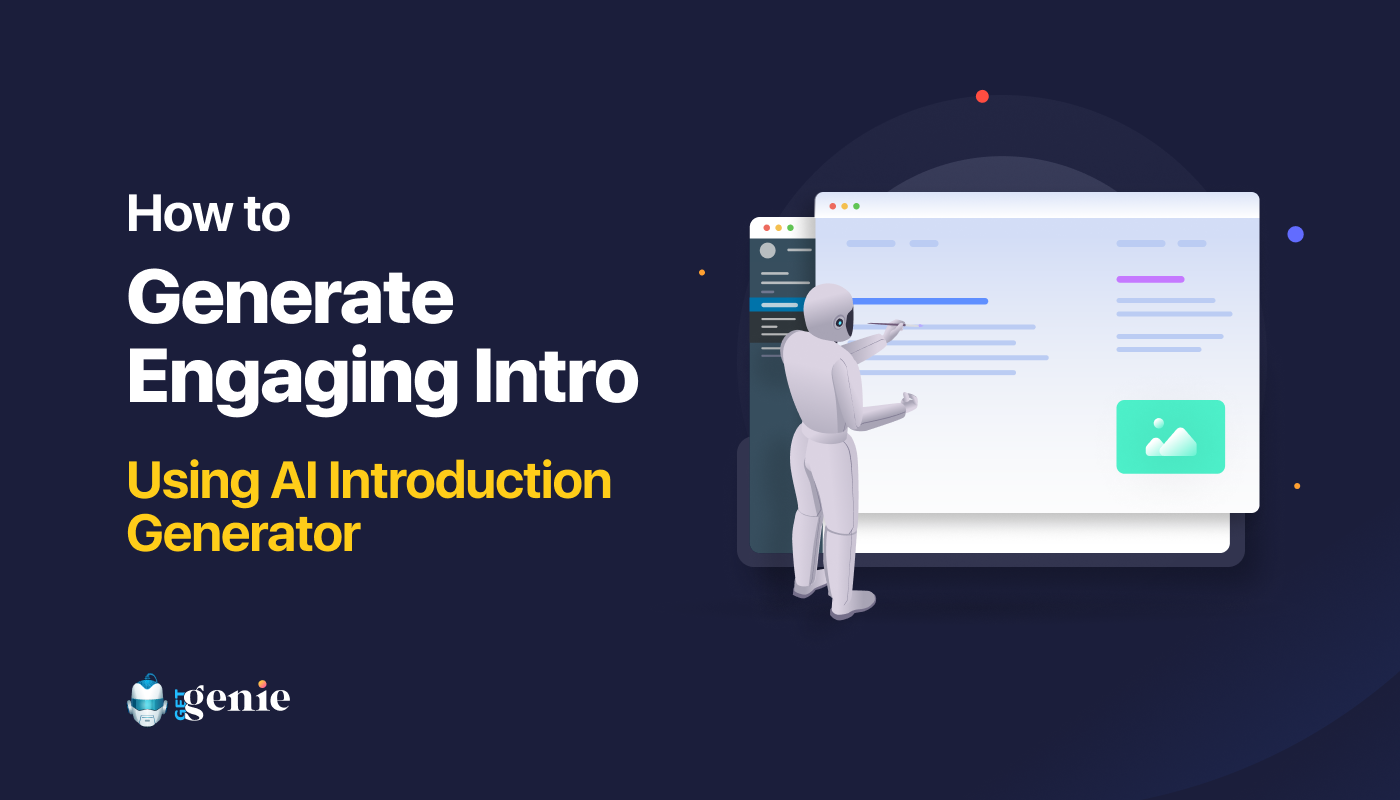 Artificial Intelligence (AI) is an area of computer science that enables machines to mimic human intelligence and make decisions on their own.
With the increasing use of Ai, businesses of all sizes can now take advantage of its capabilities to create captivating intros for their websites. Whether you're a small business or a large organization, you can use Ai-powered tools to craft engaging intros that will capture the attention of visitors and keep them coming back for more. In the digital age, it's essential for websites to have engaging intros that capture the attention of the audience.
But creating these intros can be time-consuming and difficult. That's where Ai can come in. AI-based tools can help you create captivating intros with ease – quickly and efficiently. By leveraging AI algorithms and natural language processing, you can generate compelling intros that can grab the attention of your visitors and get them to engage with your website.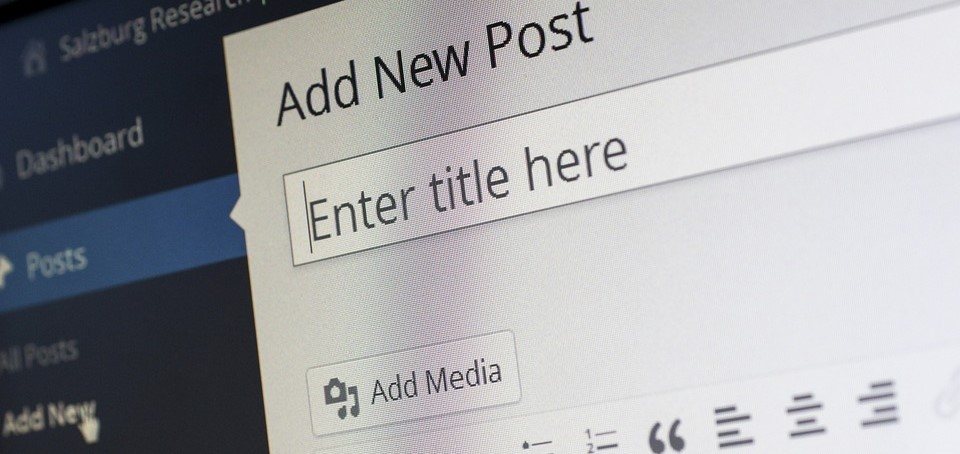 Ai-based intros can also help you stand out from the crowd. With intelligent algorithms, your intros can be tailored to the individual needs of your users. You can use Ai to understand user behavior and preferences and create intros that are personalized and relevant to each user. This ensures your intros are targeted and effective, making your website shine.
So if you're looking to create intros that will get your website noticed, then Ai is the way to go.
What Is Artificial Intelligence?
Artificial intelligence (AI) is the capacity of a digital computer or robot operated by a computer to carry out actions frequently performed by intelligent beings.
The phrase is widely used in reference to the effort to create artificial intelligence (AI) systems that possess human-like cognitive abilities like the capacity for reasoning, meaning-finding, generalization, and experience-based learning.
With so much competition in the digital sphere, it is essential to make sure your content stands out and is engaging.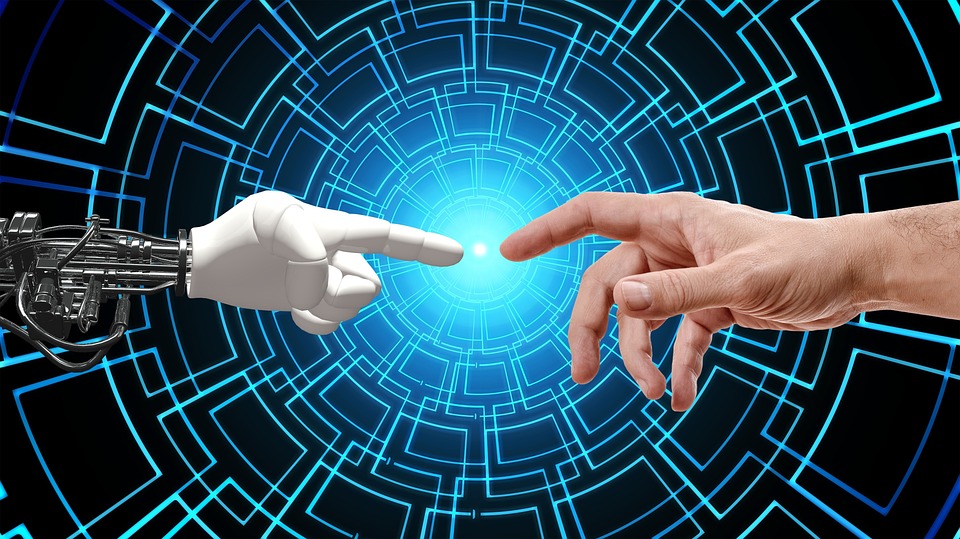 That is why many people are now turning to artificial intelligence (AI) to help generate interesting intros and boost their websites. AI can quickly scan and analyze data to come up with intriguing content with unique approaches or perspectives. By leveraging the power of AI, you can create captivating introductions that draw visitors in and keep them engaged.
Plus, AI can also be used to analyze existing intros and offer improvements and ways to optimize them for maximum impact. With AI, generating engaging intros becomes simple, cost-effective, and time-efficient.
How Does Artificial Intelligence Help Generate Engaging Intros?
Artificial intelligence (AI) is revolutionizing the way content is created and produced. Now, with the help of AI, websites are able to generate intros that not only capture their audience's attention but also deliver the most relevant and engaging content.
By leveraging AI algorithms to analyze content and its associated audience, websites can create intros that maximize reader engagement. AI-enabled tools can quickly identify what makes an introduction effective and use this data to create intros explicitly tailored to the reader's interests.
AI-generated intros make sure that readers are given the information they need, in the most effective and engaging way.
AI can also be used to ensure the intros are up-to-date by providing real-time updates on the latest news, trends, and other relevant topics. This ensures that readers are always given the latest information, making them more likely to engage with the website.
Furthermore, AI can help websites stay ahead of the curve in terms of new content creation strategies, ensuring that even small changes in the industry can be quickly identified and addressed, allowing for better engagement.
The use of AI-generated intros can save time and effort, allowing websites to focus on creating high-quality content
Benefits of Generating Engaging Intros with Artificial Intelligence
Artificial intelligence has revolutionized the way websites are created and optimized.
It can now be used to generate engaging intros for blog posts and other written content, enabling websites to create a lasting impression on readers and boost their ranking in search engine results pages.
The use of AI to generate intros has many benefits, including improved reader experiences, greater website visibility, and increased engagement.
1️⃣ One key benefit is that AI can help make the process of creating effective intros more efficient. By leveraging natural language processing, AI tools can quickly analyze existing content and generate intros that will engage readers. The use of AI also eliminates the need for manual editing and saves time for content creation.
2️⃣ Another advantage of using artificial intelligence to generate intros is the potential to eliminate bias in the content. AI-generated intros could be more effective at conveying the intended message since they are not impacted by the personal opinions of the writer. This can lead to more balanced and accurate introductions, increasing reader interest and attention.
3️⃣ AI-generated intros are also beneficial for search engine optimization (SEO). In addition to creating attractive intros, AI can optimize them with the right keywords. This increases the likelihood of appearing in search results and improves website visibility.
Challenges of Generating Engaging Intros with Artificial Intelligence
You will find a number of Ai tools in the current situation, however, here are some of the challenges you might face while generating intros with artificial intelligence.
Issues with quality and potential plagiarism
For content, AI requires data and algorithms. The intended meaning might not be clear. Black-and-white or common topics can be covered by AI techniques, while gray regions or unique ones are more ambiguous.
Creativity is devalued by algorithms
In August 2022, Google unveiled its helpful content upgrade, which emphasizes "useful material generated by people, for people." It continues by stating that a search engine crawler searches for information created by people, making SEO more seamless and fulfilling.
Manual updating is still necessary
Reading through AI-generated content is still necessary. Although it may save time, individuals still need to be involved and the content needs to be carefully reviewed.
Manual updating is still necessary
Reading through AI-generated content is still necessary. Although it may save time, individuals still need to be involved and the content needs to be carefully reviewed.
Conclusion
Finally, you can easily generate intros with a content generator Ai tool. But if you want to create proper SEO-optimized content then GetGenie Ai will be a perfect option for you.
Nevertheless, by leveraging Ai, you can generate engaging, impactful, and memorable intros. Now is the perfect time to take advantage of this technology and start using Ai-powered tools to craft captivating intros for your website.