To design your WooCommerce product pages with standard content, GetGenie AI is here. The tool is efficient in providing conversion-friendly & SEO-optimized content with its WooCommerce product wizard. Genie can make a WooCommerce product's right title, informative long and short description.
GetGenie AI- WooCommerce product wizard template #
With the help of the WooCommerce Wizard, you can generate the appropriate title, big and small-length descriptions of your WooCommerce products. Let's see this WooCommerce product wizard and its using process.
How to use GetGenie WooCommerce wizard #
To use the GetGenie WooCommerce product wizard template, navigate to,
WordPress Admin Dashboard → Get Genie → AI Writing → Find WooCommerce Wizard → Click Write For Me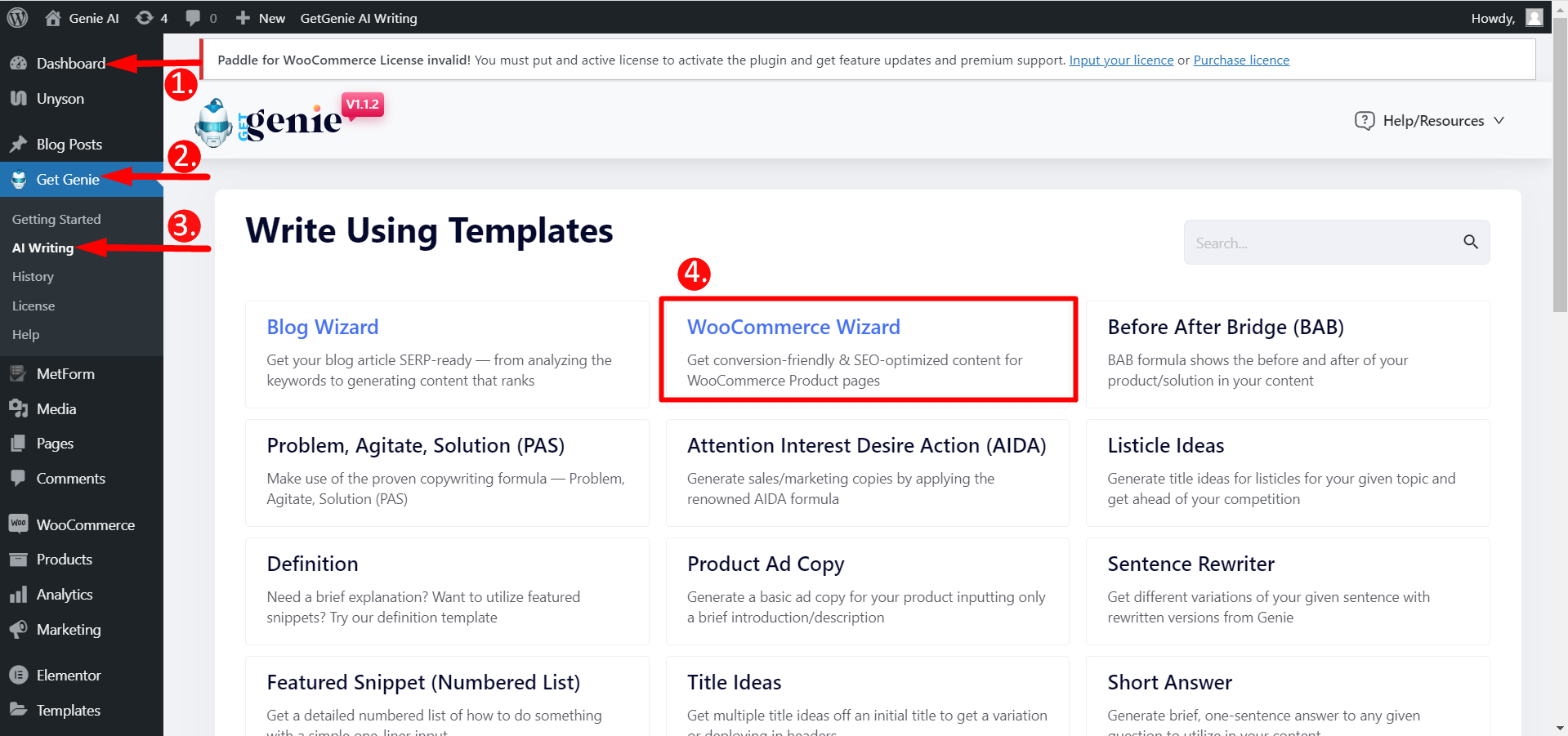 Select WooCommerce Wizard for product
Input your Product Name in the field
Give Product Brief or Keywords in the given field
Set the Creativity Level according to your wish (up to 5). The levels define how much creative output you want. The bigger the number, the more creative output it will provide.
Set the Result Limit according to your wish (up to 10). This will determine how many varieties of outputs you want to generate
Finally, Click Generate Product Title, Generate Long Desc, and Generate Short Desc using the WooCommerce product wizard plugin.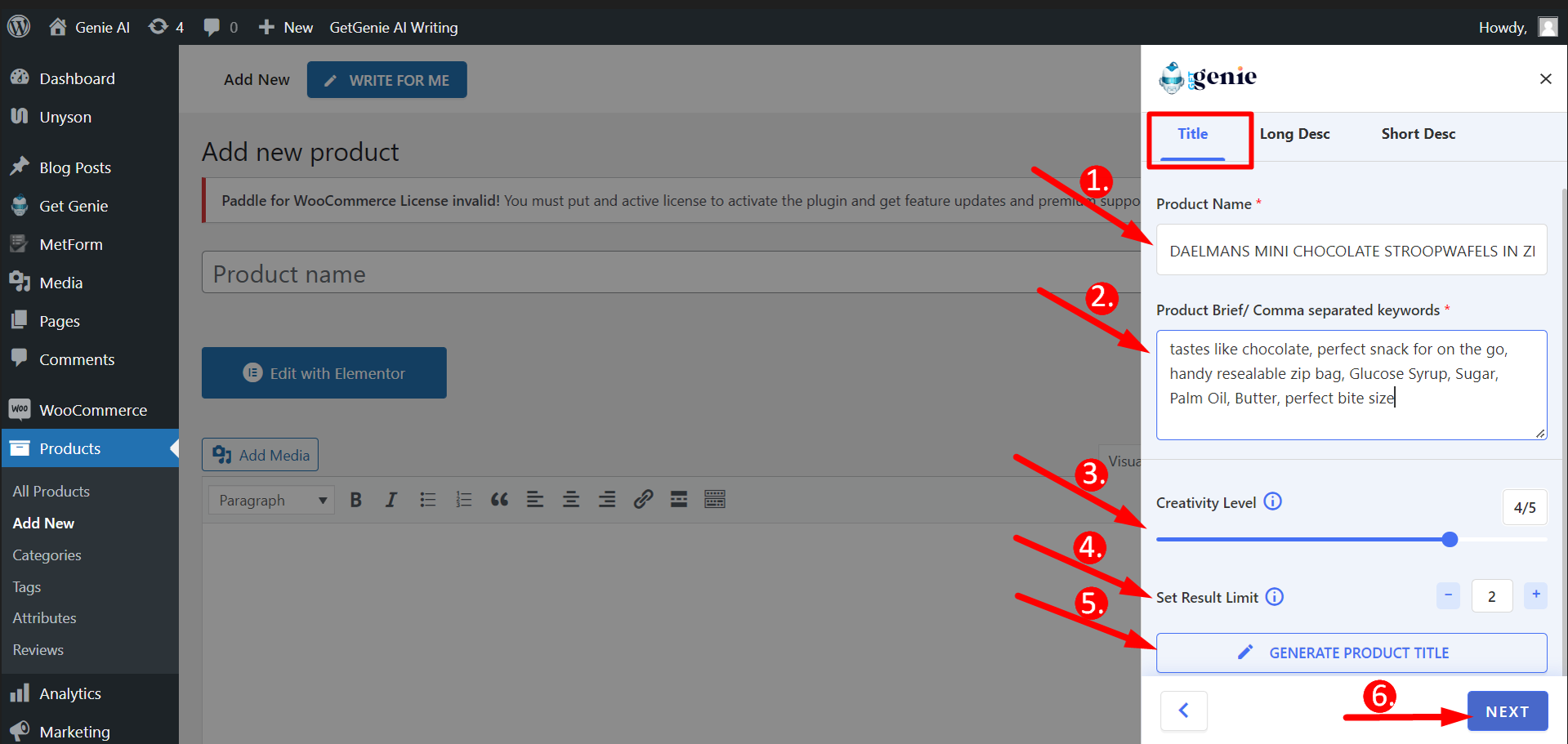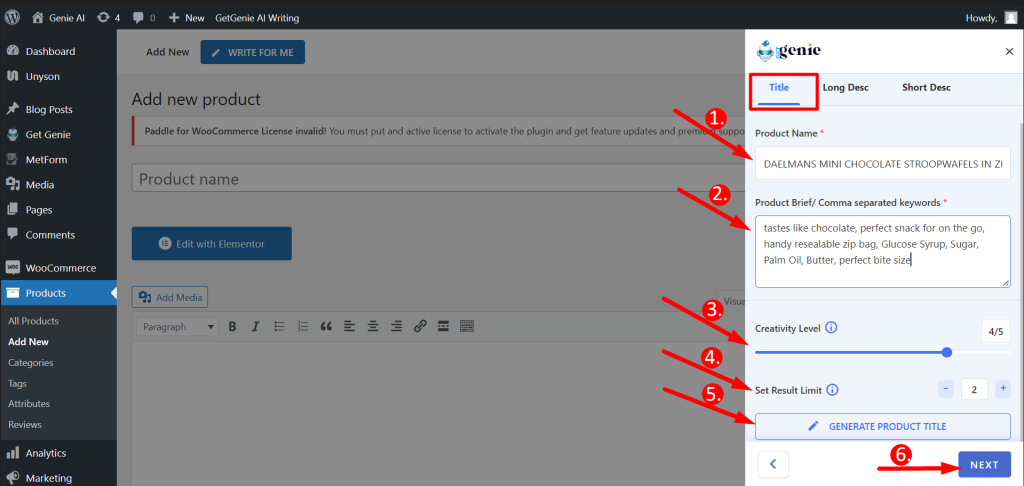 And this is how easily Genie makes and provides you with titles and descriptions. Select your preferred one and use it for your product.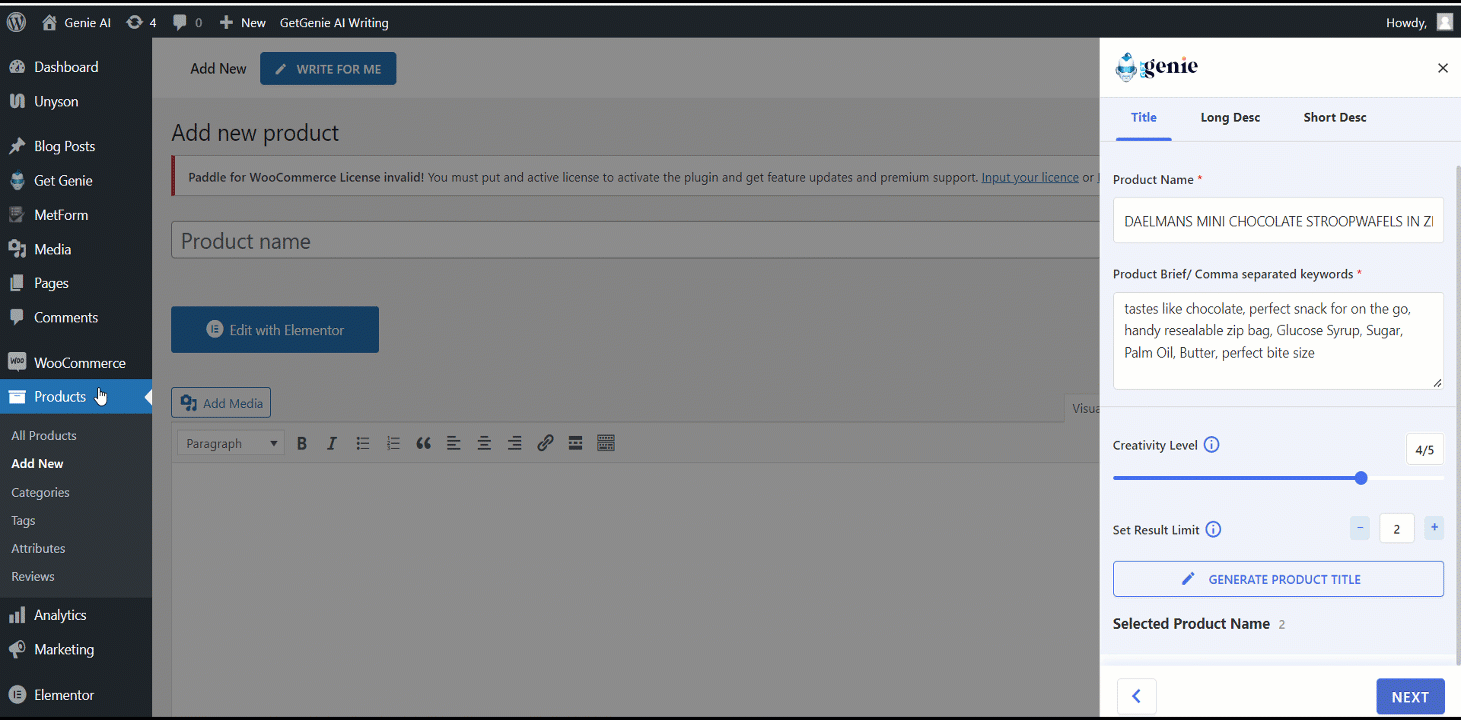 You can copy an output by simply clicking on it.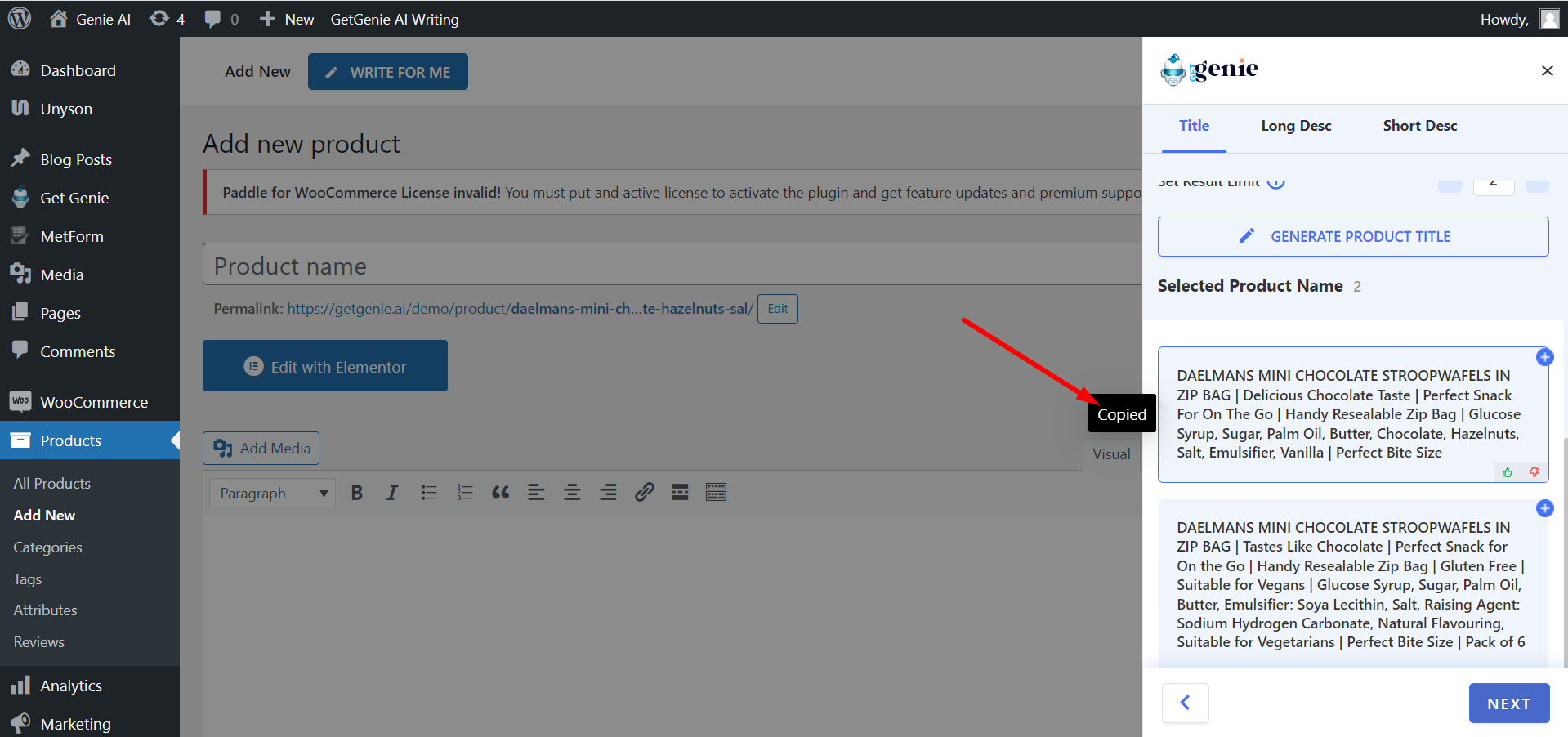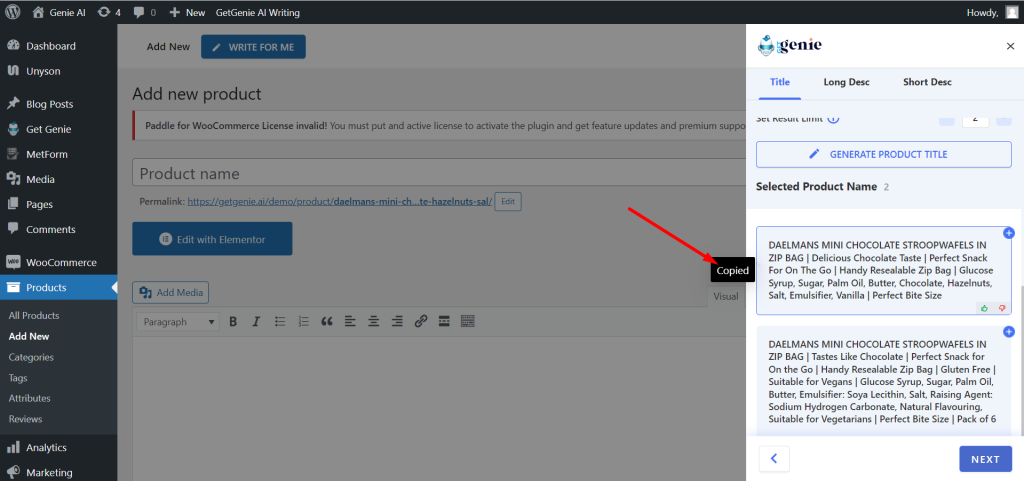 To put the output directly into the required field, press the Plus sign, and it will be inserted.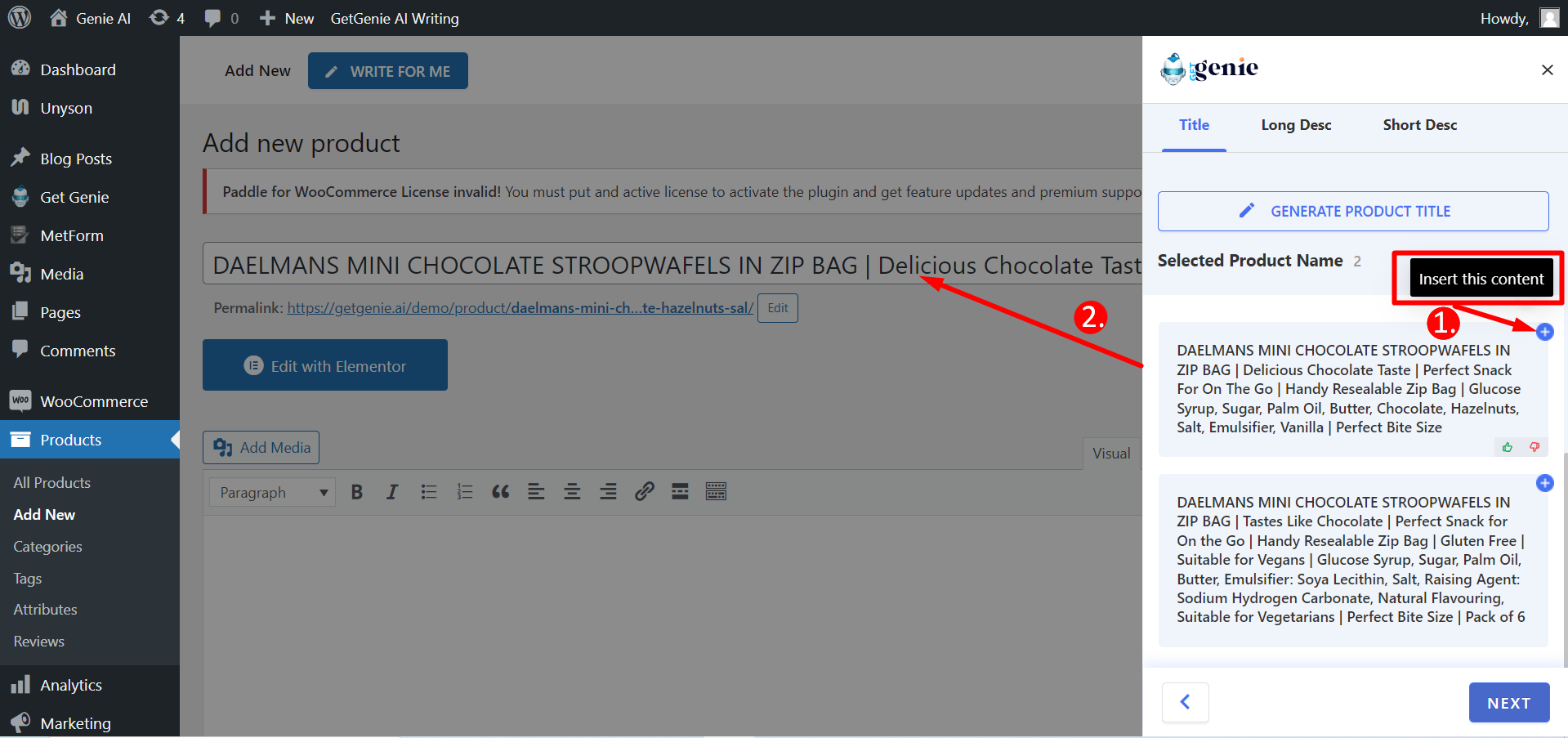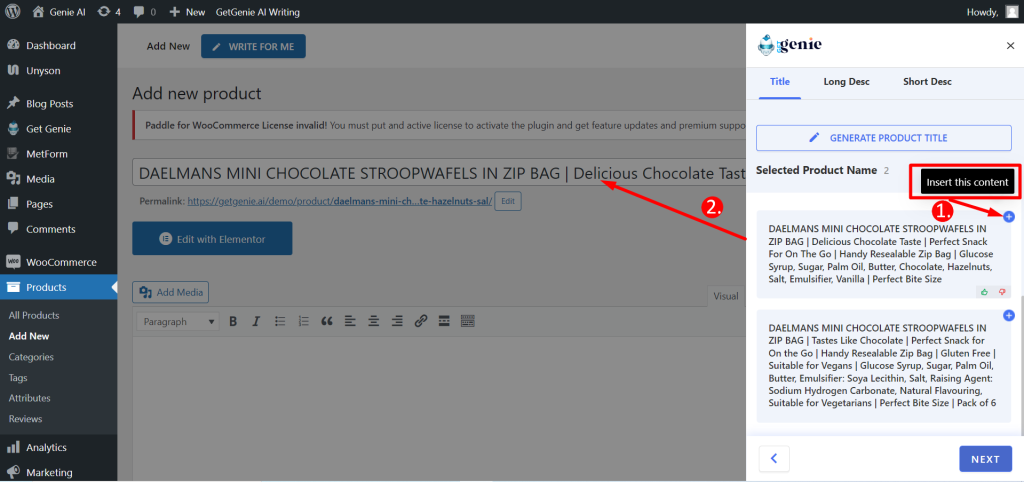 Here is how to utilize a Genie-generated title and description for a WooCommerce product. After, necessary adding images, a category, and other editing, you can publish it.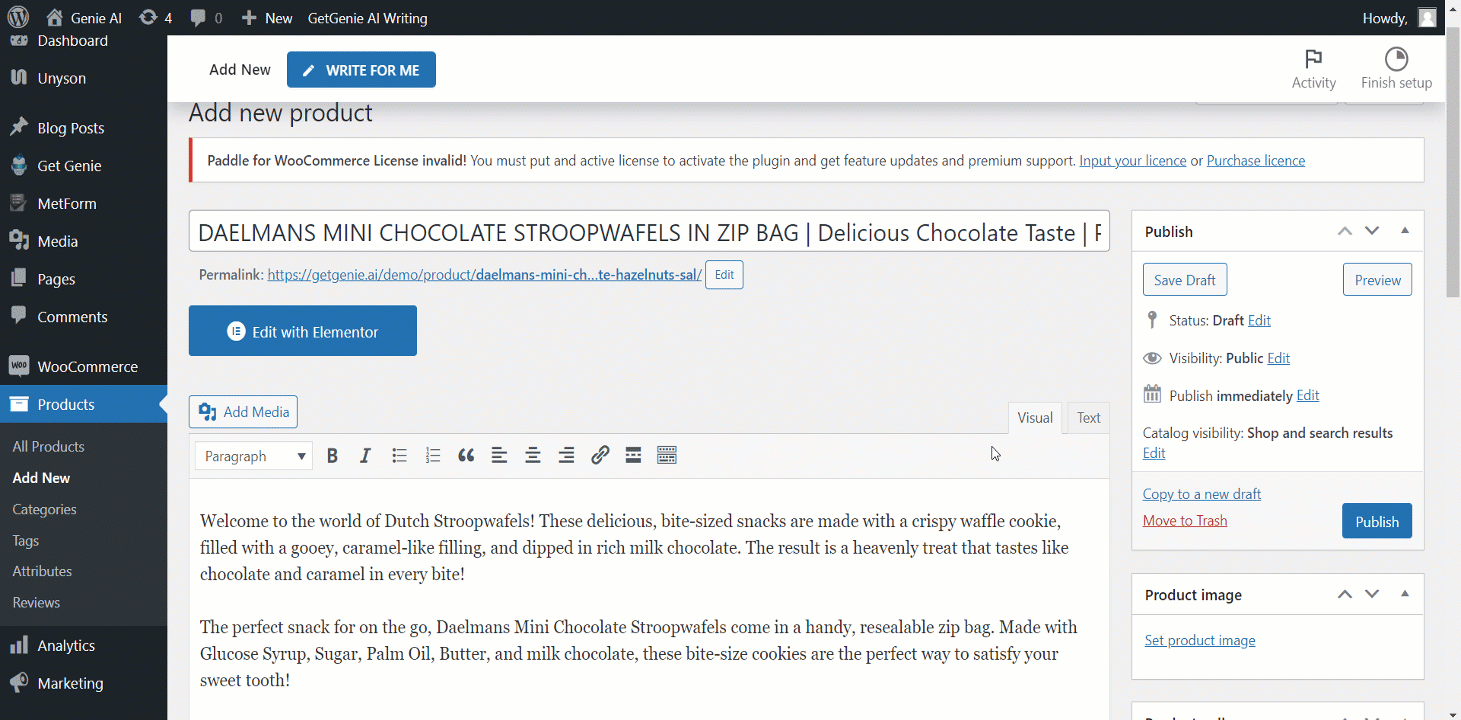 However, there are separate templates for WooCommerce Product Long Description, WooCommerce Product Short Description, and WooCommerce Product Title in this WooCommerce product wizard plugin. Check out the detailed documentation and learn to utilize GetGenie AI for your WooCommerce product more flexibly.